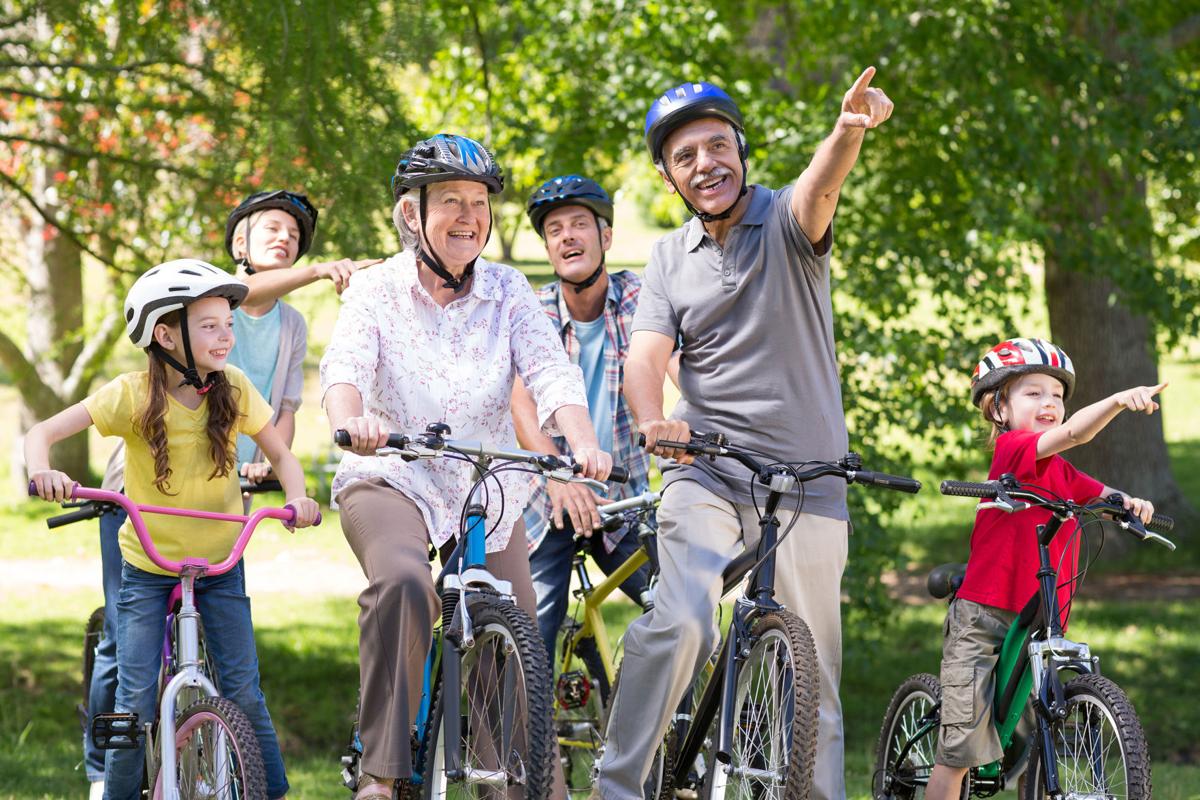 ACTIVE SUMMERS MEAN BETTER SCHOOL YEARS - On average, kids become more fit during the school year and less fit over the summer. Studies tracking childhood obesity confirm that kids tend to maintain or achieve a healthier weight during the school year and then struggle over the summer. But last school year was different. Chances are your kids were far less active with remote learning. Since fit kids do better academically, how can parents help kids get active safely this summer?
FIRST THING TO DO is get vaccinated. Everyone 12 years and older can get the COVID vaccine. If your children are under 12, getting vaccinated yourself helps protect them. It's free, and with multiple millions of doses in arms already, its safety and efficacy have been proven. Over 100 local family doctors, pediatricians and nurse practitioners co-signed a letter from the Lancaster County Medical Society to LPS parents urging them to vaccinate their children against COVID and reiterating the safety.
Many local pharmacies offer the vaccine both by appointment and walk-in, and Lincoln pediatricians also now offer the vaccine to their patients. The Lincoln-Lancaster Country Health Department has been offering the vaccine at multiple locations across the city including churches, community centers, schools and recreation centers. Find the vaccination sites nearest you and sign up at Lincoln.ne.gov/COVID19 or call 402-441-8006.
IT'S STILL IMPORTANT to wear a mask in crowded indoor and outdoor spaces. Lincoln's vaccination rate is one of the best, but many are not yet vaccinated and children under 12 are not yet eligible to receive the vaccine and can still contract and spread the infection. It is also important for immunocompromised people to continue to wear masks in confined and crowded spaces. However, the risk of spread outdoors, especially where people can maintain at least 6 feet of distance, is very low. Outdoor or indoor gatherings where everyone is vaccinated do not require masks.
THEN GET OUTDOORS! Being vaccinated and getting outdoors are two of the best ways to have a healthy and active summer. The City of Lincoln has over 6,000 acres of parks and natural land within 132 parks, six recreation centers, 134 miles of trails, nine public pools, five city golf courses and the Pioneers Park Nature Center. This makes it easier to get out and enjoy multiple low- to no-cost activities, especially as a family.
Take advantage of Lincoln's extensive biking and walking trails with a family bike ride. Don't have bikes? BikeLNK offers bike rental, including e-bikes at 21 stations throughout downtown Lincoln and on East Campus. Maps are on each kiosk as well as on their website (BikeLNK.bcycle.com/) and the BCycle App. You can also find lots of bike safety tips on LNKTV Health YouTube.
IN GOOD TASTE - Staying healthy also means eating healthy. It may seem too obvious, but the easiest way to keep your kids from consuming junk food and sugary drinks is to simply not buy them. Kids will eat whatever you have in the house. If healthy options are available, that's what they will eat and drink. For some older kids who may be on their own more this summer, teaching them how to prepare safe, healthy snacks or meals is key. To get fun and easy ideas, check out the "Simple and Healthy" video series on LNKTV Health YouTube.
SAFETY FIRST - No matter what the activity, safety is always key. Teaching your children from an early age how to be safe and responsible will benefit them and others for a lifetime. Summertime is a great time to educate and remind them about always wearing a helmet when riding a bike, looking left-right-left when crossing any intersection, putting on sunscreen when heading outside, and learning how to swim and be safe in the water. Also, don't forget to keep everyone properly hydrated, and never leave a child or pet in a hot car. For more safety tips, go to SafeKidsLincoln.org/safety-tips/.
Partnership for a Healthy Lincoln (HealthyLincoln.org) and LNKTV Health (LNKTVHealth.lincoln.ne.gov) bring you Health and the City, a monthly column that examines relevant community health issues and spotlights the local organizations that impact the wellness of our community. Send questions or comments to jpearsonanderson@healthylincoln.org