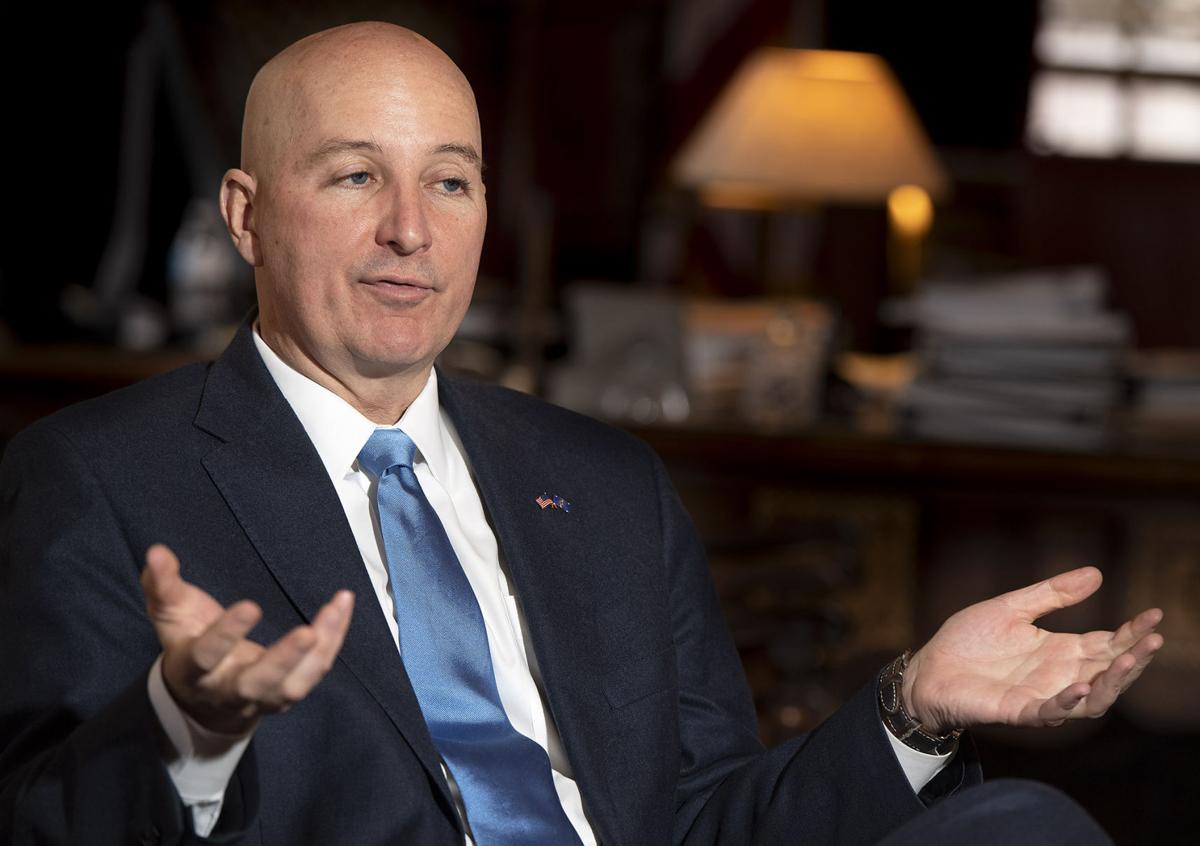 Nebraska is "slightly behind schedule" in administering its allocated COVID-19 vaccine but remains "one of the top states" in terms of doses already used, Nebraska Department of Health and Human Services incident commander Angela Ling said Monday.
Some 76,882 doses have been administered, including more than 38,000 last week, she said during Gov. Pete Ricketts' news briefing.
As the state moves into a new category of administering the vaccine to Nebraskans 75 and older, it is ramping up an online registration process that will allow people to schedule a vaccination with community clinics, pharmacies or other providers.
There will not be a central location in the process to vaccinate those 75 and over, Ling said.
Nebraskans will be able to go to the state's Department of Health and Human Services website to sign up and to get more information. A call center will assist those without internet service.
Estimates are that those mechanisms to sign up will be ready by the end of January.
Nebraskans 75 and older are next on the priority list for vaccinations, following frontline health care workers and residents and staff members at long-term care facilities. 
Vaccinations already are underway for older Nebraskans in some rural parts of the state. 
So far, Ricketts said, there have been relatively small increases in COVID-19 cases in Nebraska following the Christmas and New Year's Day holidays, not the large surge that has been feared and, in some cases, experienced in other states. 
On Monday, statistics published by the New York Times showed Nebraska in the 37th spot among states ranked by new cases per capita over the past week.
During a wide-ranging briefing, Ricketts responded to last week's attack on the U.S. Capitol, and said the state budget will be able to accommodate a proposed $50 million state funding commitment to help lure location of the new U.S. Space Command headquarters to Offutt Air Force Base while also funding additional property tax relief.
The violent attack on the Capitol last Wednesday "demonstrates a lot of people are skeptical of election results" that will oust President Donald Trump from the White House in nine days, the governor said.
And that outburst "demonstrates a lot of people are unhappy about how the country is going," he said. "A lot of middle-class folks look for policies that prioritize people in America first."
They want to bring trade and manufacturing jobs back to this country, Ricketts said, and "create jobs for Americans."
Attorney General Doug Peterson joined the governor at the briefing to urge Nebraskans to be alert to help combat human trafficking that largely occurs along Interstate 80 through the state.
Answering questions, Peterson said he had "absolutely no idea" that the Republican Attorneys General Association had sent out a robocall urging people to join the pro-Trump rally in Washington that ended with the violent assault on the Capitol.
That apparently was the action of a staff person who acted without approval, he said.
"Wednesday really was a dark day for all of us," Peterson said.
"It's really important now for the AGs to issue a letter indicating to the U.S. attorney that we want to see full prosecution of all the offenders who are responsible" for the violence that occurred, he said. 
DON WALTON'S FAVORITE STORIES FROM 2020: