Nebraska and many other states have spent millions of dollars boosting their testing capacity and contact tracing infrastructure as part of the effort to grapple with the ongoing coronavirus pandemic.
The Cornhusker State now reports thousands of test results every day from Test Nebraska, corporate labs and private health care providers, and has hundreds of contact tracers on standby to track the spread of the virus.
But what if a more effective early indicator of the spread of COVID-19 isn't the number of nasal swabs performed, or contacts interviewed, but instead what has been flushed down the toilet?
Since late April, researchers at the University of Nebraska have been monitoring wastewater in Lincoln, Omaha and Grand Island for traces of the coronavirus to study the method after it was proposed as a potential early warning system for community outbreaks.
"We know an infected person will start shedding the virus in three days," said Jesse Bell, a professor of environmental health at the University of Nebraska Medical Center. In some cases those three days may be before an individual knows they have contracted the disease.
By collecting and sampling wastewater to look for genetic traces of COVID-19 that leave the body through urine or feces, Bell said scientists could create a passive surveillance system that more accurately reflects the prevalence of the virus in the community.
"That would allow communities to determine the burden of the virus in their jurisdiction, and determine better where testing resources can be put in place," Bell said.
While the method is far from perfect — Bell cautioned researchers are still discovering new things about the virus that has infected more than 3 million Americans, killing more than 130,000 — Lincoln is embarking on a project that takes the wastewater study a step further.
UNL researchers are working with Lincoln Transportation and Utilities to collect samples from various areas of the city to learn how the virus might be impacting different neighborhoods.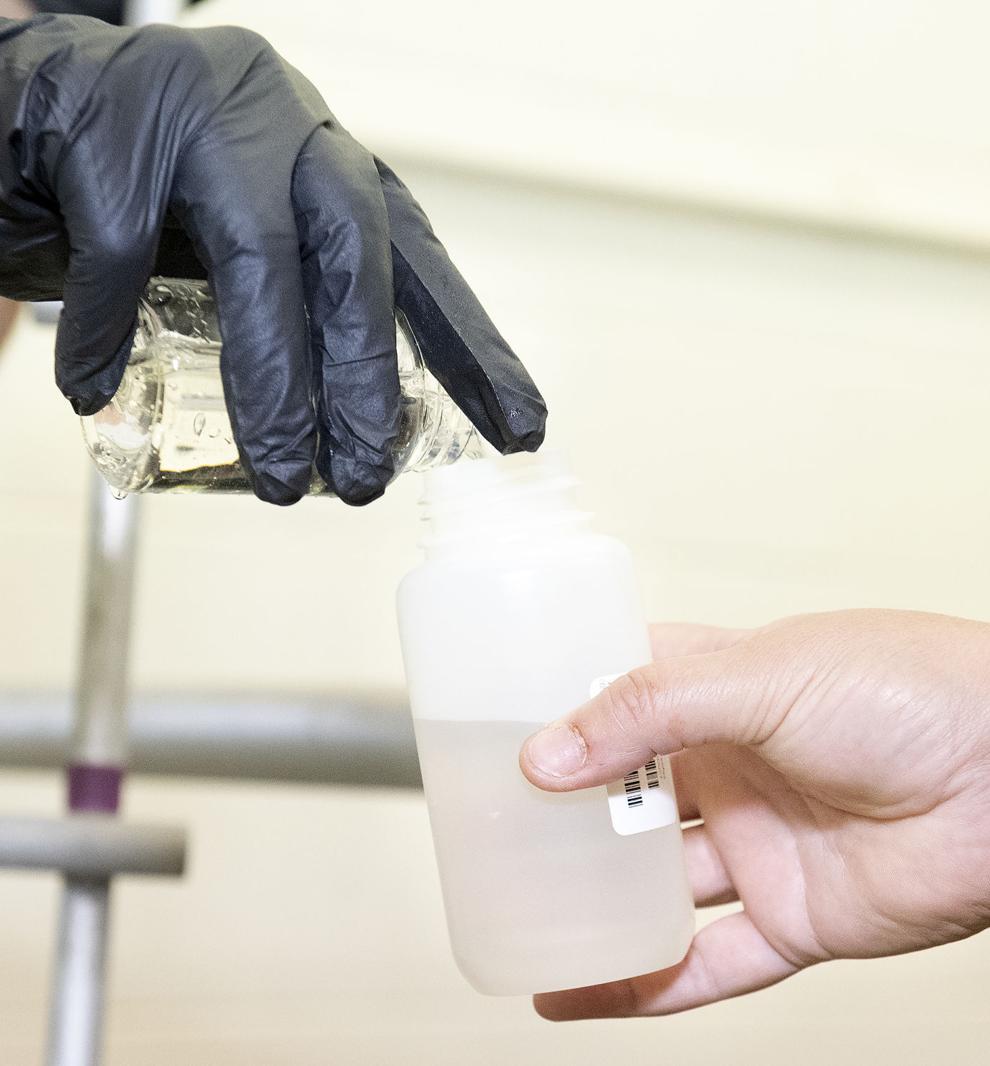 Xu Li, an associate professor of civil and environmental engineering and co-lead on the project, said the UNL team wanted to look "upstream" from the wastewater treatment plants to add a spatial analysis to the study.
"By using six strategically selected locations, we hope to get an idea of the community outbreak in different parts of the city rather than a composite sample from the whole city," Li said.
Three sites were selected on either side of O Street, and LTU staff installed automatic sample collectors capable of gathering certain amounts of wastewater each hour. Those samples are then gathered weekly and brought back to a lab for study.
The data collected will then be compared to public health data to look for correlations in the number of cases both over time and where those infected individuals live within city limits.
"I'm interested in seeing how the wastewater concentrations line up with or relate to different aspects of community health, community events, and the different health policies as they go into effect or are relaxed," said Megan Kelley, an assistant professor in the Department of Nutrition and Health Sciences, who is also a co-lead on the study.
Kelley said wastewater studies have been used to monitor use of illicit or prescription drugs, as well as for other pathogens or viruses. COVID-19 is likely the first time a wastewater study has been done for an ongoing public health emergency in Lincoln, she added.
If researchers discover a correlation between lab-confirmed cases and a spike in coronavirus detected in a certain region of the city, Kelley said the information could be used to form a "tailored approach to health education and programming" in stemming the spread of the virus.
"I don't think there have been too many examples of using the wastewater system to inform public health like that," she said.
The UNL study is expected to conclude after 12 weeks, according to Shannon Bartelt-Hunt, the chair of the civil and environmental engineering department, after which the samples will be compared to the case counts over the last three months.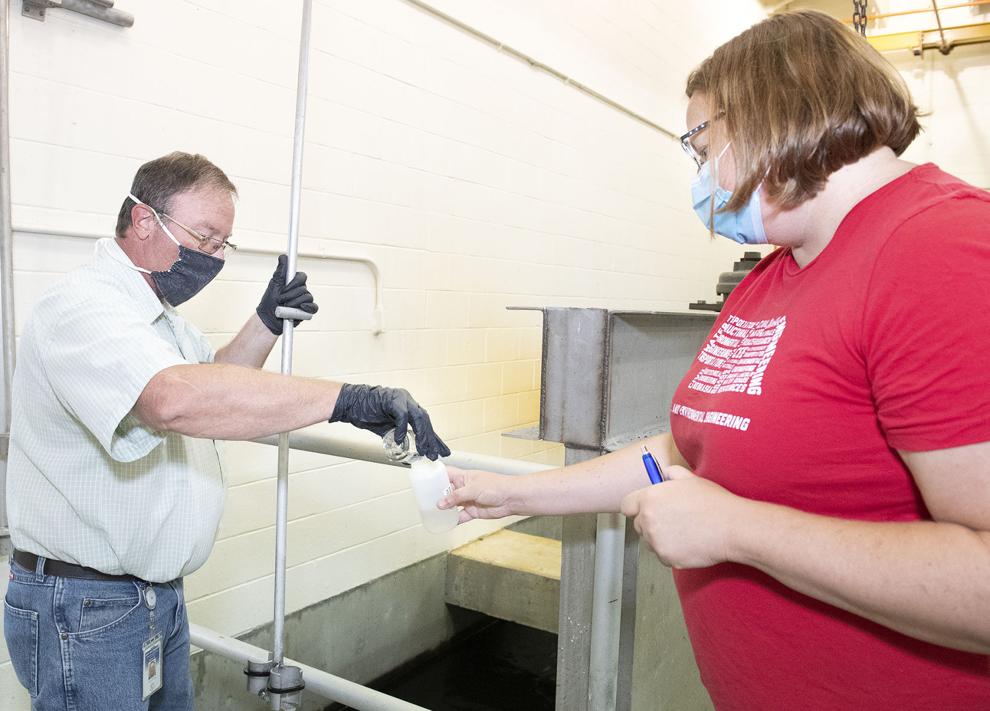 Using wastewater samples, Yale University researchers were able to create a model that predicted the number of cases a week before they were confirmed in lab tests.
Li said if a predictive model for the Lincoln-focused project is worked out, future sampling could continue here, particularly if cases begin to spike once more in the Capitol City.
The research team is also examining options to install an automatic sample collector near where the wastewater from UNL's City Campus meets the city's wastewater system, he said, which could provide key data as UNL plans for students to return to campus next month.
Photos: Lincoln during the pandemic