Jim Earnhart doesn't remember anything about the day of his accident, but his wife, Amy, recalls it quite vividly.
It was Aug. 13, 2018, a Monday, and she had gotten off work at noon and had gone to her home in Plymouth to take a nap. But her phone kept ringing and waking her up.
She didn't recognize the number and ignored it at first, but she finally answered, realizing it might be something important.
One of her husband's co-workers told her Jim had been in a work-site accident. 
The co-worker picked Amy up and they went to the company office, where they learned Jim had been airlifted to the trauma center at Bryan West Campus in Lincoln.
"The only information at the time I had was that something fell on him," Amy Earnhart said.
She said she wasn't really concerned at the time and thought he had a broken leg.
When she arrived at Bryan West Campus, she was met by a chaplain, which, she said, still didn't cause her concern for some reason.
That changed when a trauma surgeon came and told her, "I may need your permission to amputate."
"That's when things got kind of real," she said.
Jim Earnhart had been working at a farm in Davenport that day with a crew that was building a grain bin.
They were maneuvering a 20-foot-long pipe into place for a grain-handling system when the 1,100-pound piece of metal broke free from the crane it was attached to and fell about 6 feet onto Earnhart.
The pipe glanced off of his chest, then rolled onto his legs and left arm, pinning him up against the cross-bracing for a tower outside the grain bin.
The accident left Earnhart with massive injuries. His left leg and arm were crushed so badly that parts of them had to be amputated. Most of the bones in his right foot were broken. He also had broken ribs and a fractured vertebra.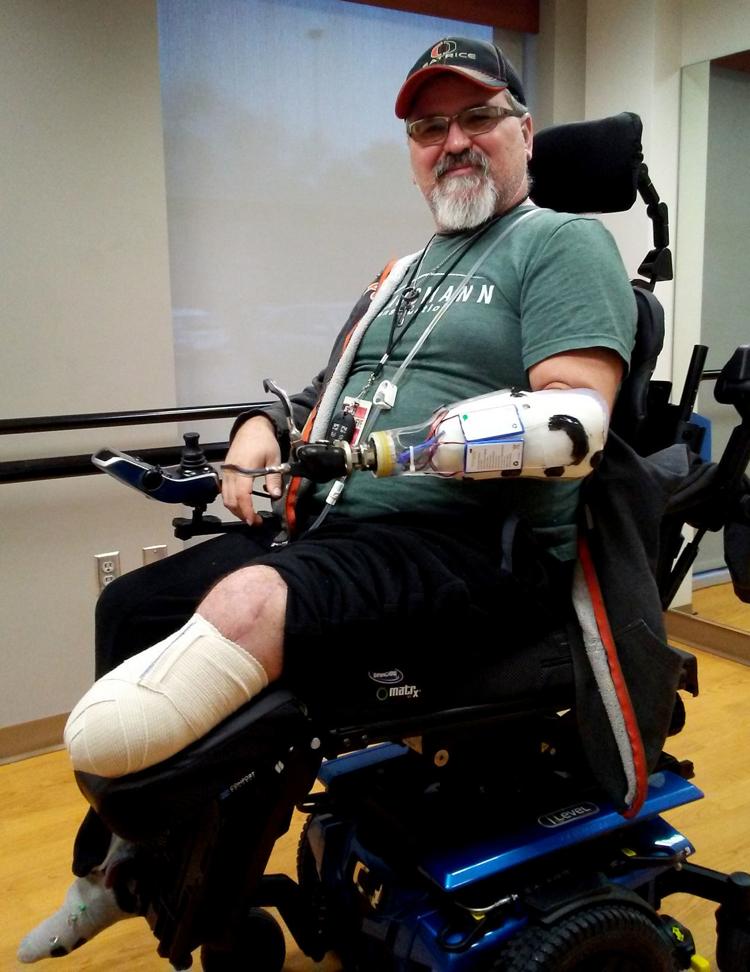 First responders from Davenport Fire & Rescue immediately recognized the serious injuries and severe bleeding.
"I saw him sitting there. He was pale-white and there was this big pipe laying on him," said James Manes, a member of the Davenport squad. "I remember thinking to myself, 'I don't see how this is going to end in a good way.'"
But, miraculously, it did.
Dr. Stanley Okosun, medical director of the Bryan Trauma Center, said many patients with injuries as severe as Earnhart's don't make it.
Earnhart had several surgeries and spent two weeks in intensive care. He spent another month or so in the hospital before being discharged to start physical therapy at Madonna Rehabilitation Hospital.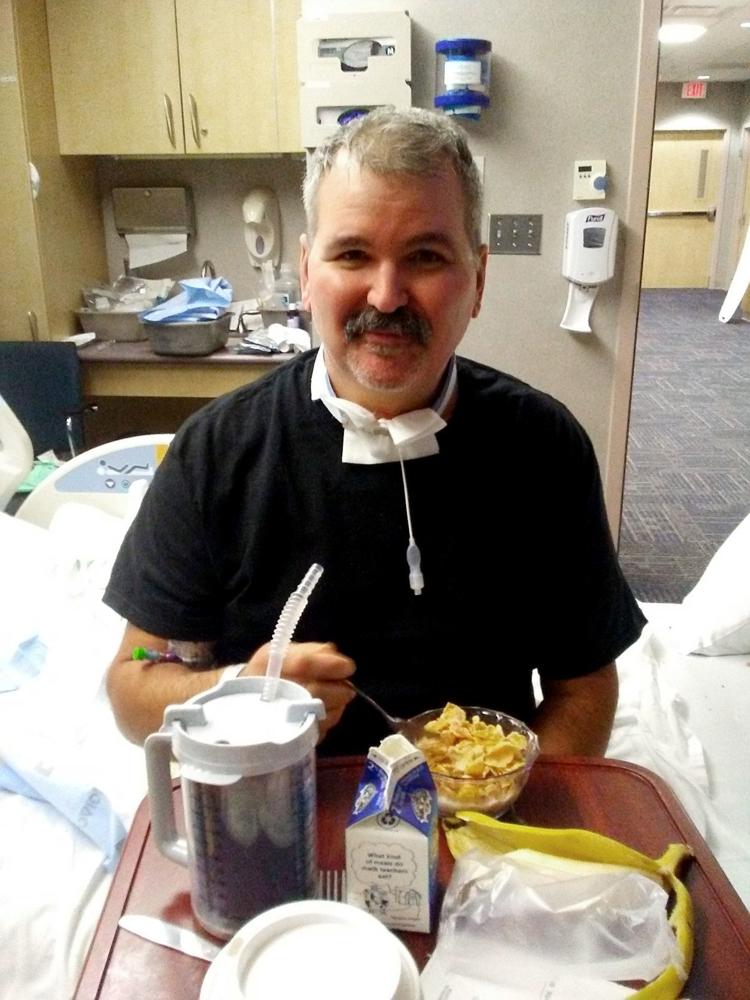 He's still getting used to his left leg and arm prosthesis, and his right foot still isn't fully healed more than a year after the accident.
But Earnhart considers himself lucky.
Lucky that the broken vertebra was minor, when it could have easily been the type of injury that paralyzed him.
Lucky that his right arm and hand were spared and that he got to keep his right leg.
Lucky that the pain from his amputations has been minor.
"I'm one of the lucky amputees," he joked.
He considers himself lucky, too, that he doesn't remember anything about his accident.
"That's a blessing," Earnhart said. "I hope I never get those memories back."
Okosun said about 95% of the recovery process depends on the patients, and those who are motivated to get better tend to have more positive outcomes. Earnhart's positive attitude helped him to recover quickly, he said.
"He had the drive to survive, and we just had to facilitate that for him," Okosun said.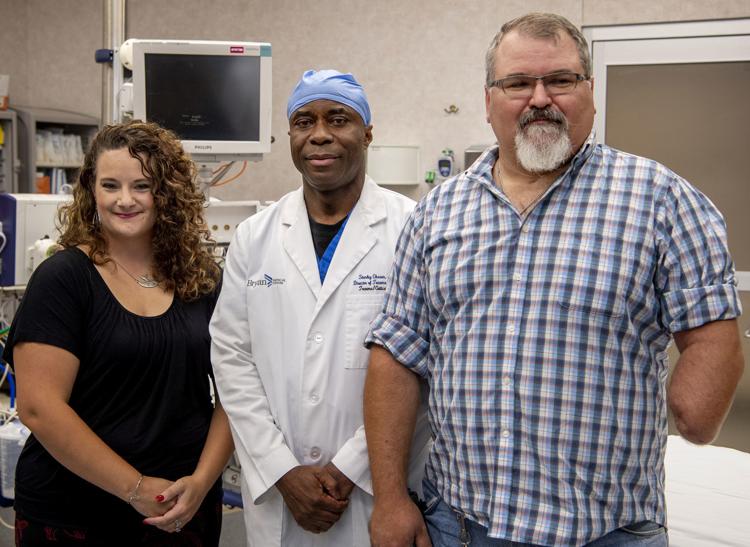 Earnhart said his positive outlook comes from his faith, and he's also lucky to have strong support from his wife, his three children, his church family and others.
That's helped to drive him to try to "become the person I was."
"I know I can still do what I used to do," Earnhart said. "I just have to do it differently."
Thursday, Earnhart will be honored as Bryan Health's Trauma Champion for 2019.
He and the staff who cared for him will be honored as part of Bryan's Tribute to Trauma Champions, an event that annually recognizes a survivor from a very serious trauma and honors those who helped care for the person.
Amy Earnhart said her husband wouldn't be here today without all the people who cared for him, including those volunteer emergency medical technicians who were first on the scene.
In fact, she's so impressed with those EMTs who helped her husband, that she's planning to become one herself.
"I want to give back," she said. "I want to help."
Build your health & fitness knowledge
Sign up here to get the latest health & fitness updates in your inbox every week!