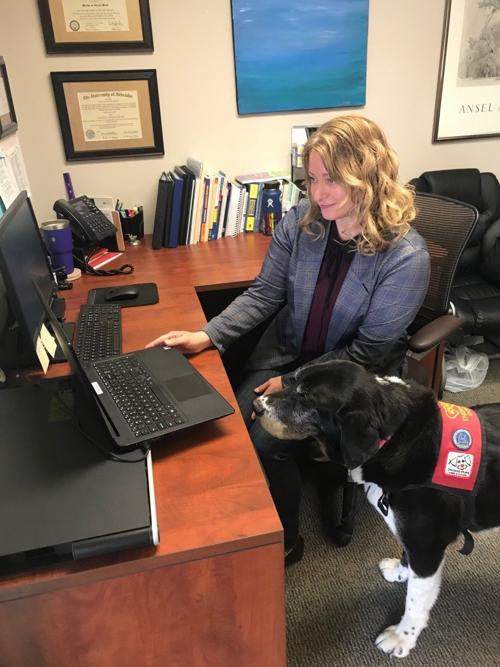 HopeSpoke inspires healthy futures for children and their families through behavioral and mental health services. During the last fiscal year, HopeSpoke served nearly 1,800 children, youth and adults through a variety of programs.
Prior to the COVID-19 pandemic, statistics indicated that one in five Nebraskans was affected by mental health and/or substance abuse issues. Now this occurrence is estimated closer to one in three individuals.
Mental health is as important as your physical health. Here are some key takeaways as HopeSpoke encourages everyone to join in the conversation about children's mental health:
1. Caring for mental health is a vital part of living a healthy, fulfilling life.
2. Experiencing mental health challenges is not uncommon – and it is important to ask for help.
3. We accept, support and respect others in our lives who have mental health challenges.
"We are here to help," shared Katie McLeese Stephenson, MSW, HopeSpoke's executive director. "HopeSpoke uses clinical measurements to determine client success; but even more importantly, we celebrate success one child and family at a time!"
An example of success was seen during a recent board of directors meeting, when two boys from the Therapeutic Group Home shared their original poems with board and staff via Zoom. Their poems shared about their past experiences that included pain and loss. Their heartfelt poems did not end with pain, but instead with successes that they were starting to see and feel through residential treatment and the caring environment that is helping them work through past trauma. 
Many parents, grandparents and guardians struggle to find ways to help their children through mental health issues. Here are a few suggestions shared by the National Federation of Families for Children's Mental Health:
TALK - Talk with your children about their mental health. Make topics around mental health such as stress, anxiety, fear and feelings common in your home and in your child's life.
TRUST - Trust your gut; you know your child best! If you believe your child is struggling or needs help, trust that feeling.
ROLE MODEL - Show your children it is OK to talk about and care for their mental health by taking care of yourself.
ASK FOR HELP – Get a referral to a mental health therapist, if needed. Provide your child with every opportunity to receive treatment and support – just as you would for a broken arm or a fever.
CONNECT – You are not alone; one in five children experience a mental health condition. Connect with other families who can offer support, help and resources.
TEAM UP – Build a team with the professionals and child-serving systems in your child's life. An open and honest dialogue with teachers, coaches, doctors and others will give them the information they need to support your child. 
The old African proverb, "It Takes a Village to Raise a Child," is very true when it comes to providing mental health services for all who need them regardless of their economic ability. Financial support is needed from all areas of the community. HopeSpoke could not provide these mental health services without ongoing community support.
"We are grateful for every donor who supports HopeSpoke during the year," McLeese Stephenson said. She gives special thanks to HopeSpoke's agency sponsors:
Benefactor Level ($10,000+): Chateau Development LLC; Visionary Level ($5,000-$9,999): ABC Electric, ALLO, Ameritas and Union Bank & Trust; Champion Level ($2,500-$4,999): Bryan Health and Nebraska Total Care; and Advocate Level ($1,000-$2,499): Regan Anson, Korby Gilbertson, Ann and John Neal, Pinnacle Bank, Curt and Megan Ruwe, and UNICO Group.