Meeting room tables feature disinfectant wipes next to teleconference speakers. Repurposed name tag stickers proclaim employees' successful daily temperature screening, and in hallway conversations, co-workers gab through face masks.
Inside the Lincoln-Lancaster County Health Department, these scenes highlight the historic times and some of the routine work at 3131 O St., where the agency leading the local coronavirus response does its work.
The usual day-to-day efforts to keep Lancaster County residents healthy through air monitoring, water testing, animal control and restaurant inspections can often get overlooked, said Lori Seibel of the Lincoln Community Health Endowment. 
But Seibel, a former epidemiologist for the health department, said these city employees have prepared their whole careers for a challenge like this.
"This has brought to the forefront that there are people every day working inside a department that does nothing more than do those things plus, when something like this (pandemic) happens, they're called on to exercise an even greater responsibility to the community," Seibel said. "This is when public health comes out of the shadows."
Work weeks at the health department now encompass Saturdays and Sundays.
"Honestly, it is 'Groundhog Day,' every day," said Steve Beal, who's normally the department's animal control manager but oversees public health operations in the city's ongoing emergency response.
Most mornings begin at dawn when testing data returned overnight and reports from people being monitored for their potential exposure to COVID-19 await first-arriving staff.
The whiteboard in a second-floor office quotes the adage imparted by the late comedian Milton Berle: "Laughter is an instant vacation."
Communicable Diseases Coordinator Tim Timmons seems to have adopted the adage, and before allowing his team to dive in, he takes a moment to differentiate this day from the previous one by reading from his calendar of daily "dad jokes."
On Friday, he began with the question: Why can't a shoe use a computer? Answer: It can't boot itself.
As a new month began, Lancaster County was monitoring 338 people for symptoms and had confirmed five more cases. Nebraska had added 349 and the U.S. surpassed the 1 million mark. 
These numbers frame the daily 8:15 a.m. meeting of health officials, joined in the city's response by fire, police and city transportation officials. They consider how Lincoln will fight the pandemic in the short, medium and long term.
Many of the daily objectives carry over from the previous day. Staff focuses on analyzing and tracing the virus' spread, issuing isolation and quarantine guidance to the sick and potentially infected, and ensuring health care providers, first responders and those caring for vulnerable groups in the county have enough protective equipment. 
But Friday also included efforts to craft a travel policy for city employees, prepare messaging to ensure safe community celebrations of Cinco de Mayo and provide guidance for the reopening of certain businesses.
Staff on Timmons' team started watching the virus' movements in Wuhan, China, in January. Local coronavirus planning and preparation began in February and ramped up in March even before Lincoln Mayor Leirion Gaylor Baird declared a state of emergency over the pandemic March 16.
Health officials took the lead but joined with Lincoln Fire and Rescue, the Lincoln Police Department and Lincoln Transportation and Utilities to create a unified command guiding the execution, planning and coordination of the response. 
The efforts paired city officials who previously knew and worked with each other across their different departments, but the structure also kept local experts on tasks they know best, said interim Lincoln Fire and Rescue Chief Pat Borer.
For example, Lincoln police and transportation officials helped determine the best configuration of the new drive-thru testing sites that the local hospitals offered to launch.
COVID-19 work has overtaken most of the health department's usual duties. 
For example, Beal said his animal control staff prioritized its day-to-day enforcement and investigative objectives. He spends about nine of every 10 hours each day focused on coronavirus response operations and an hour snatched in minutes here and there reviewing new dog bite cases and other usual animal control tasks.
With no walk-in health clinic services, more than a dozen nurses in the department's clinic have switched to contact tracing and undertaken investigations determining how the newest patients contracted the coronavirus and who they may have spread it to.
Timmons' team may be spending an outsized amount of time tracking the coronavirus, but it hasn't stopped paying attention to what non-coronavirus, communicable diseases are circulating in the community, he said.
Kathy Cook and her team typically focus on the health department's budgets and technology, but what's in the warehouse and how it's being distributed have become the team's new focus. 
Early in the pandemic, her staff revisited supplies stockpiled from the 2009 H1N1 outbreak and found everything largely intact except for a few specialized respirators that needed new batteries, Cook said.
The scarcity of protective gear, such as N95 masks and gowns and hand sanitizer, became apparent, so the team created an inventory, reached out to local health care providers and groups working with vulnerable populations to assess their needs, screened requests and worked with city purchasing to hunt for needed supplies.
Friday marked a day when a new cache of personal protective equipment from the state was set to arrive at a secure city warehouse.
Cook and her team screen and vet requests and make recommendations to the unified command on who should receive equipment. 
Gowns have become the new scarce commodity even after the department's Brock Hanish designed a body covering with help from Nebraska Innovation Campus folks that could be cut from house wrap and used by Lincoln EMTs and paramedics. 
Lincoln Public Schools staff have worked to cut the gowns, nicknamed "Brock smocks," from rolls of Tyvek, while other staff sew them to make the one-size-fits-all smocks. 
To date, they've gone through 50 150-foot rolls of the waterproof wrap, which can be decontaminated at the health department's north Lincoln site, where UV light is used to allow masks and gowns to be recycled. 
The department hoped to receive an order early this week to restart production, said Janette Johnson, an office manager who's coordinating volunteer efforts for personal protective equipment.
Scott Holmes, the deputy chief for the local response, described the virus as a tsunami coming from both coasts. 
But geography has given Lincoln and Lancaster County enough time to get plans together by talking to and learning from officials in health departments in New York, Seattle and California, he said.  
When they put out a call for a training response exercise for local health care providers in February, more than 160 people showed up the next week to review their pandemic plans despite the short notice, Holmes said.
Early collaboration between the otherwise competing local hospitals helped the health department create a plan that would dedicate a hospital bed to every COVID-19 patient who needs one, said Jesse Davy, who monitors hospital capacity.  
They've created a four-tiered plan to ensure there's enough capacity to treat the acutely sick, Davy said, and so far have not come close to overwhelming the hospitals and forcing a move into contingency tiers.
Collaboration and relationships in the community have proven important in ongoing public health efforts, especially considering the health department needed to close businesses such as barbershops, which it doesn't typically regulate. 
The department's proposed guidelines to reopen those businesses generated hundreds of emails, but the vast majority provided constructive feedback, staff members said.
And the community has shown its appreciation for the workers.
On a particularly tough day last month that started at 5:30 a.m., Cook stepped out of the Health Department at 6:30 p.m. to see the words "Thank You" chalked on the sidewalk outside the entrance. 
The message moved her to tears.
When she's away from 3131 O St., she reflects on the environment she works in, where so many people commit themselves to a trying mission.
"It may be stressful, but people come to work every day, they work really hard, they support each other," Cook said.
While the numbers of cases or hospital beds or ventilators in use may indicate the severity of the problem here, health department staff don't see this community simply in numbers, Davy said. 
When they walk in to work, they feel the weight and understand the consequences of their decisions, knowing it's their friends and relatives who live here and own businesses here who feel the effects, he said.
"It's the most defining moment of most of our lives."
Photos: A day in the life of the health department:
Health Department, 5.2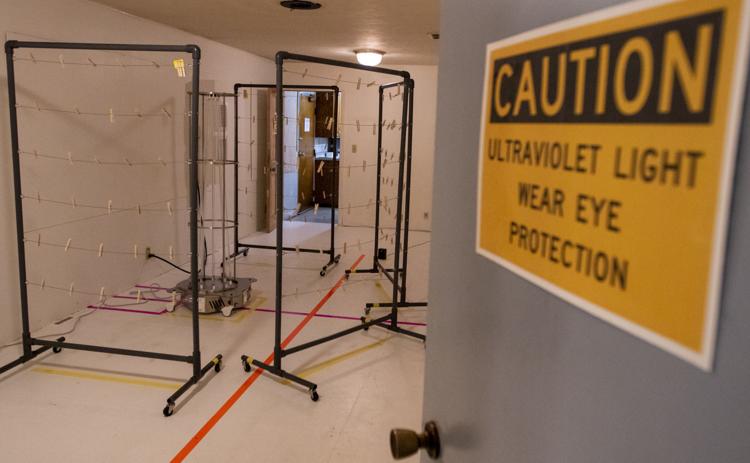 Health Department, 5.2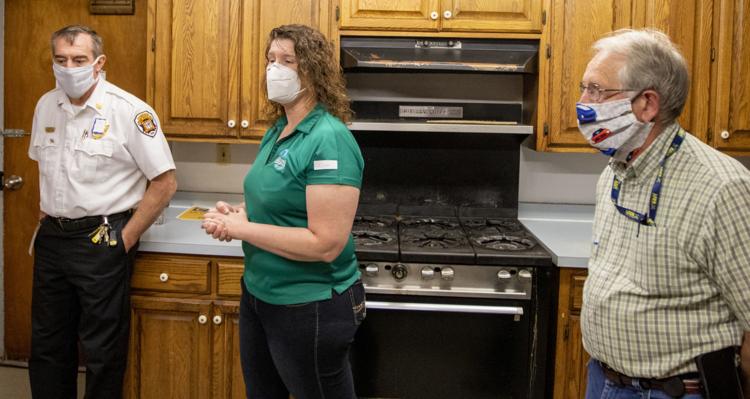 Health Department, 5.2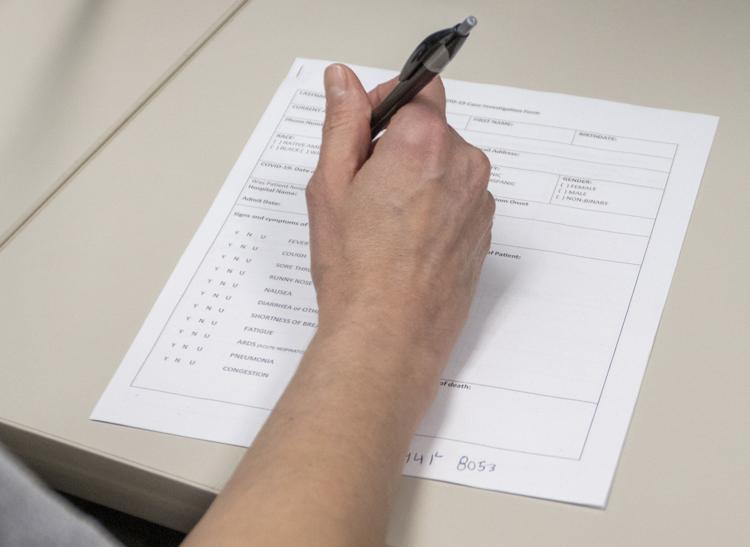 Health Department, 5.2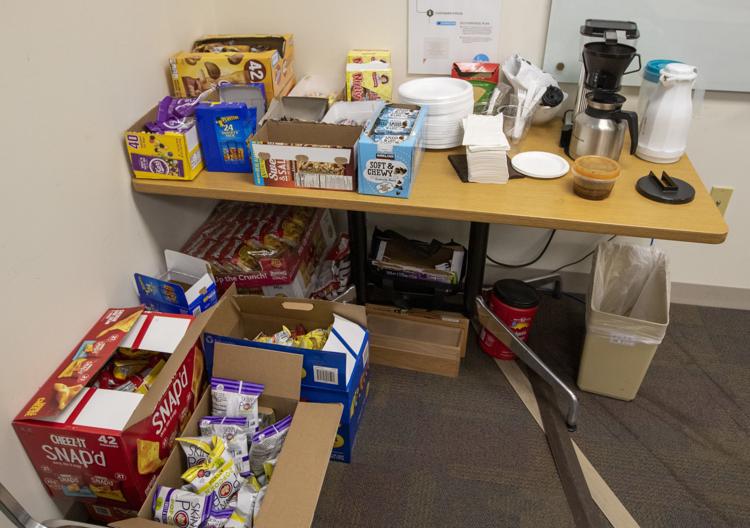 Health Department, 5.2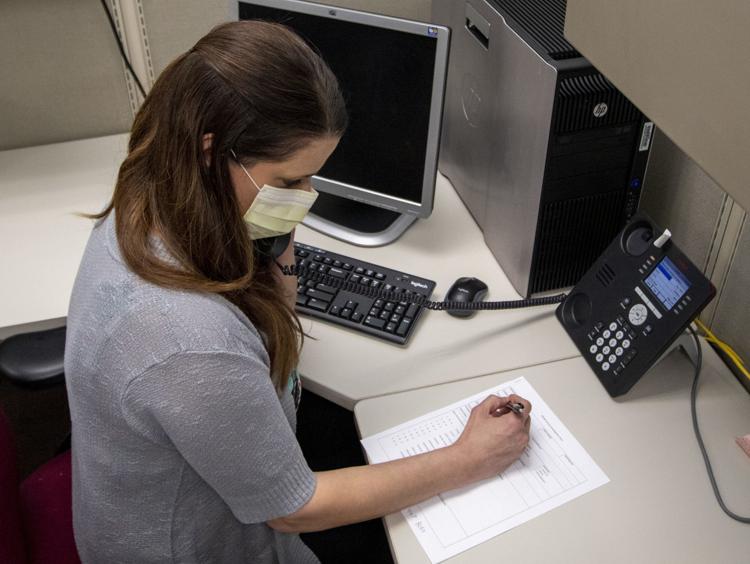 Health Department, 5.2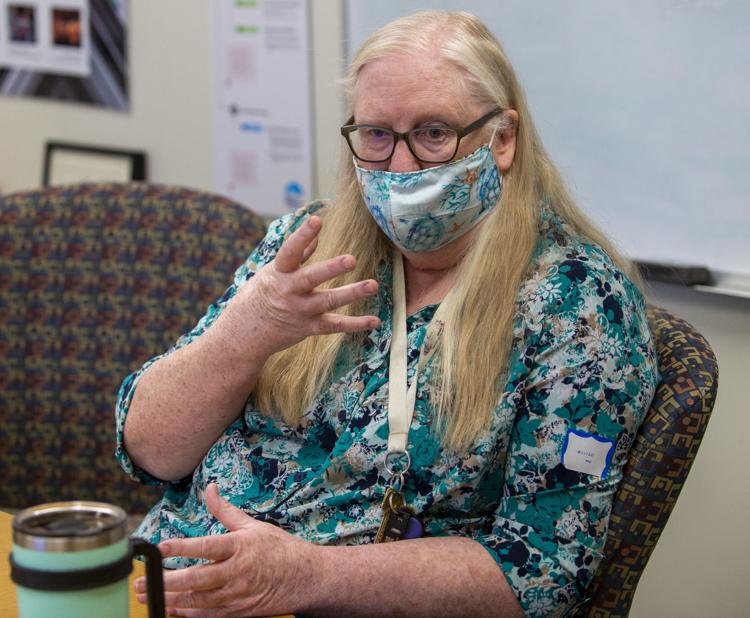 Health Department, 5.2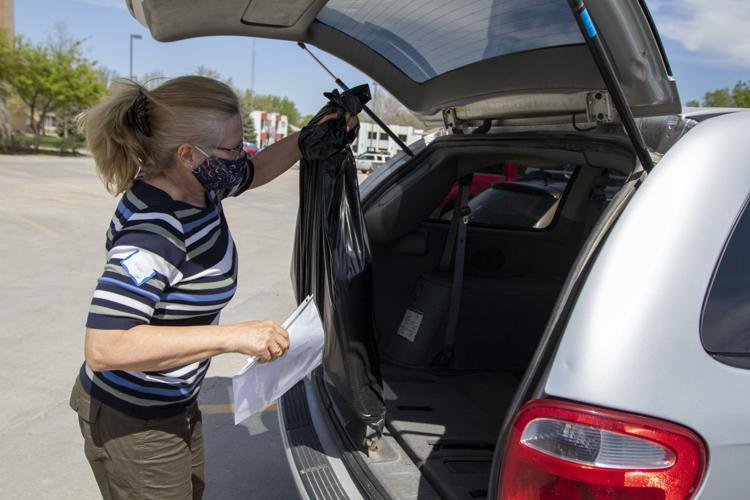 Health Department, 5.2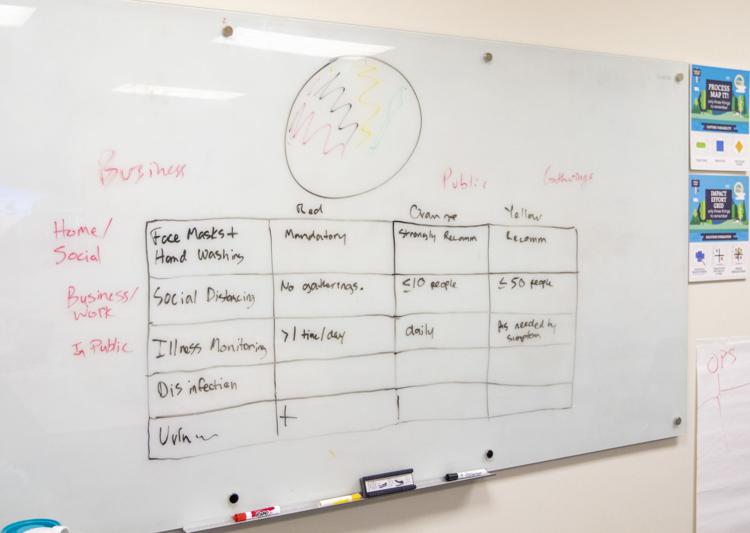 Health Department, 5.2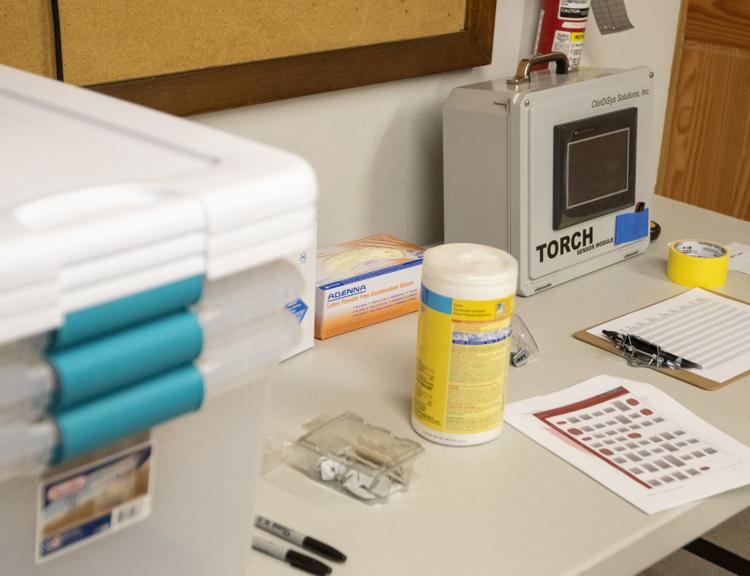 Health Department, 5.2
Health Department, 5.2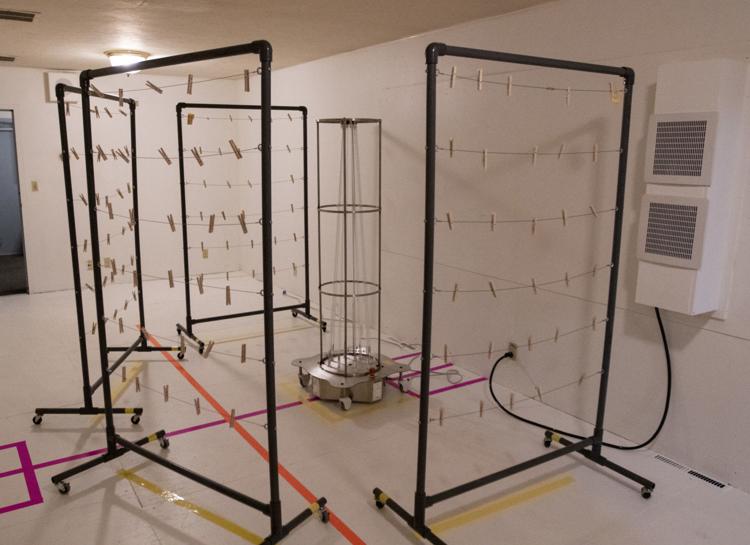 Health Department, 5.2
Health Department, 5.2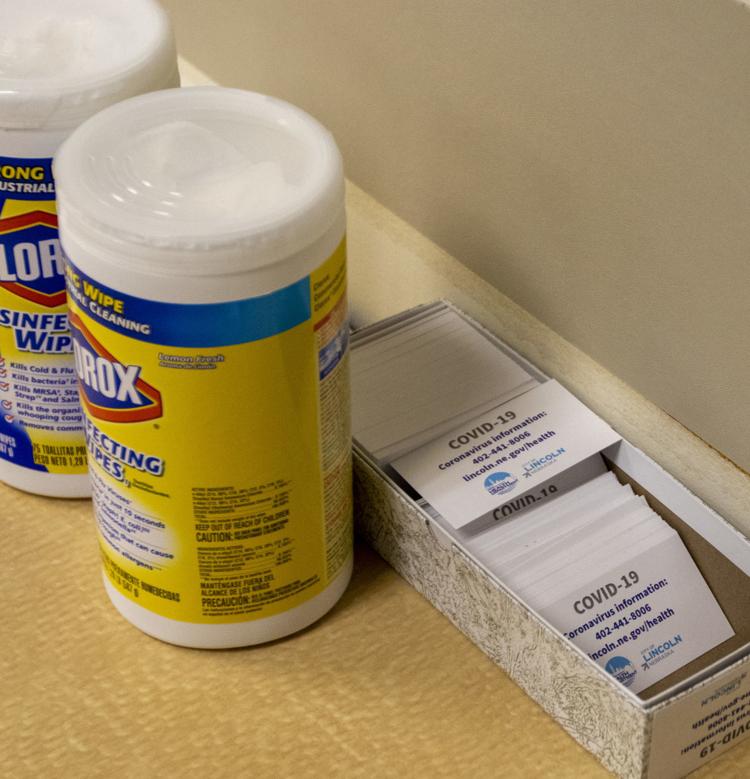 Health Department, 5.2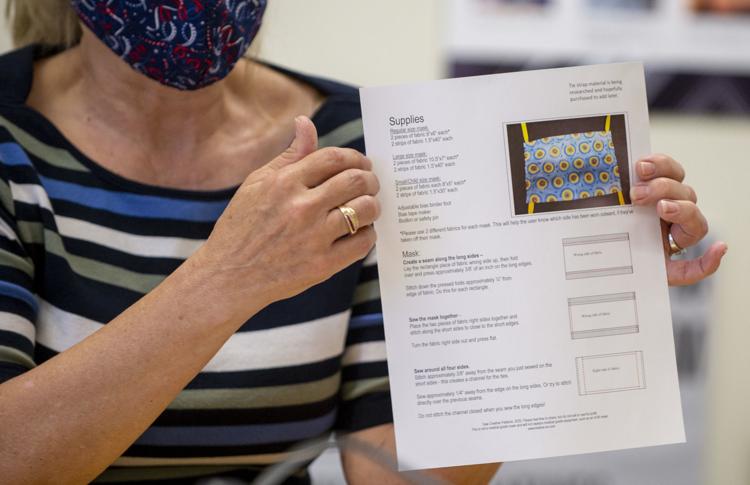 Health Department, 5.2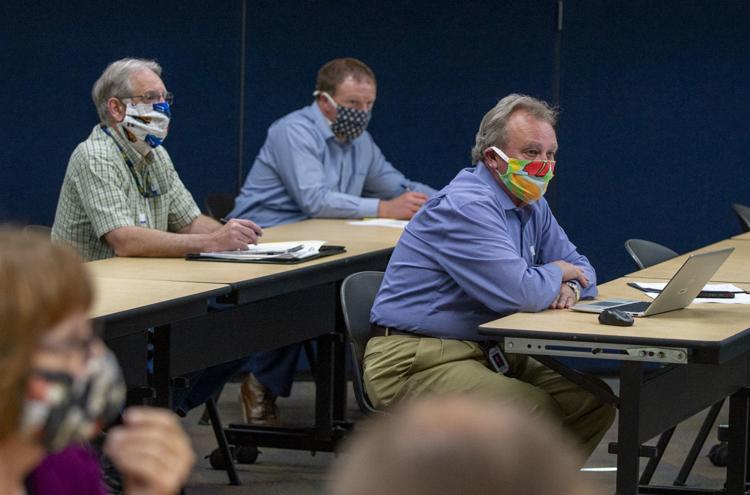 Health Department, 5.2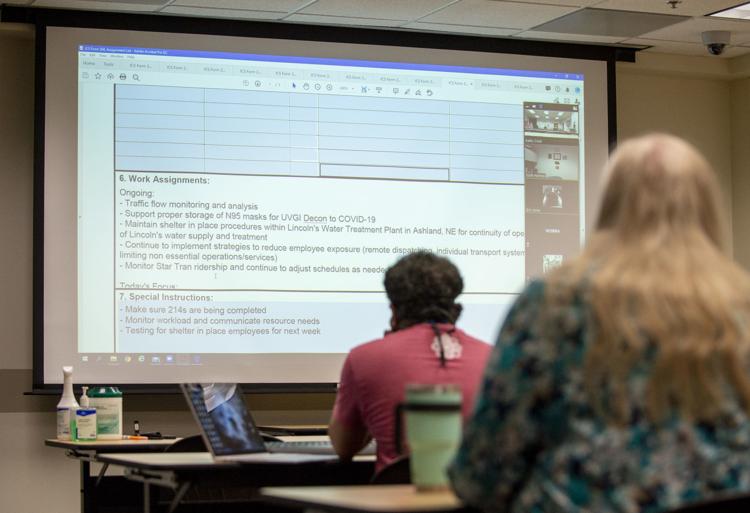 Health Department, 5.2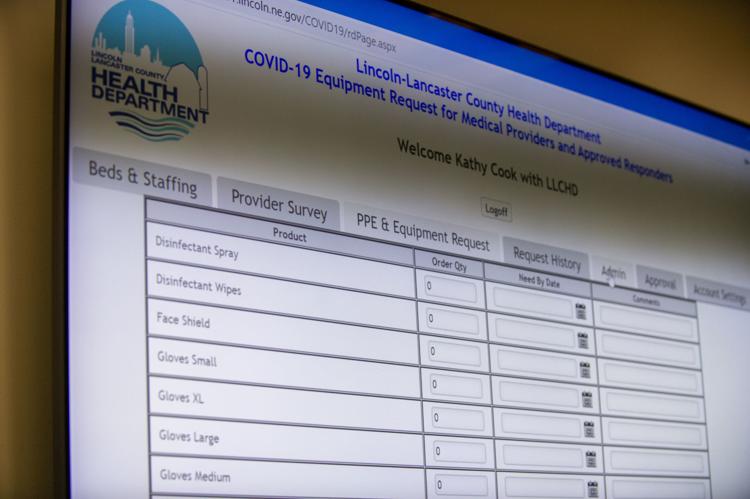 Health Department, 5.2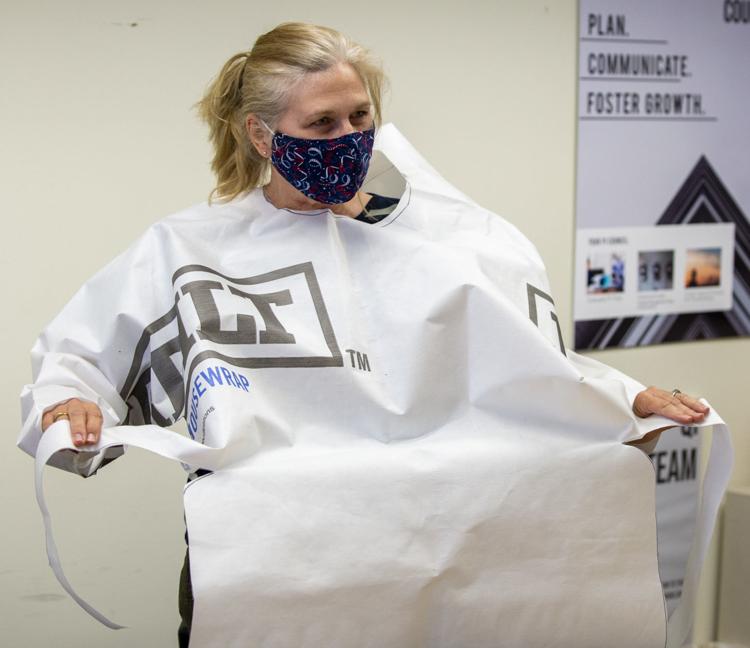 Health Department, 5.2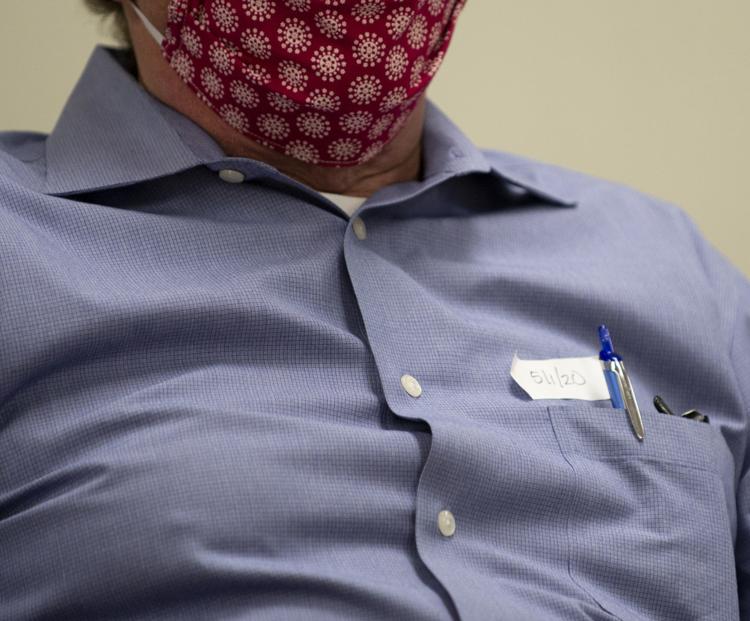 Health Department, 5.2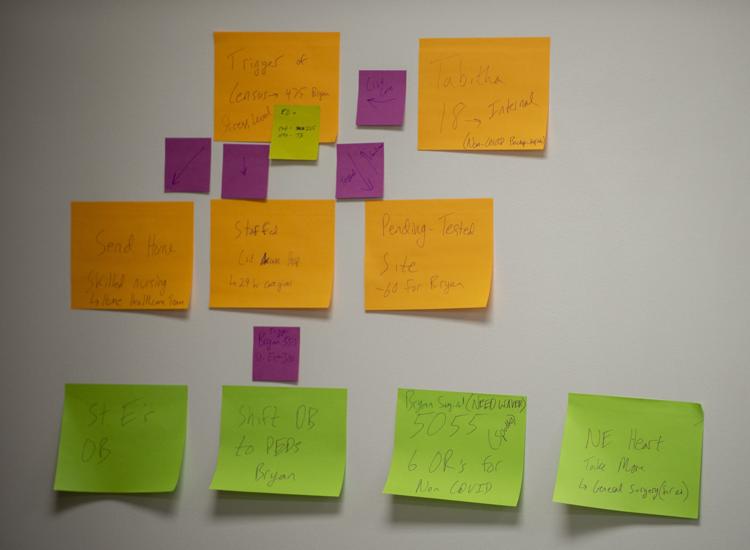 Concerned about COVID-19?
Sign up now to get the most recent coronavirus headlines and other important local and national news sent to your email inbox daily.