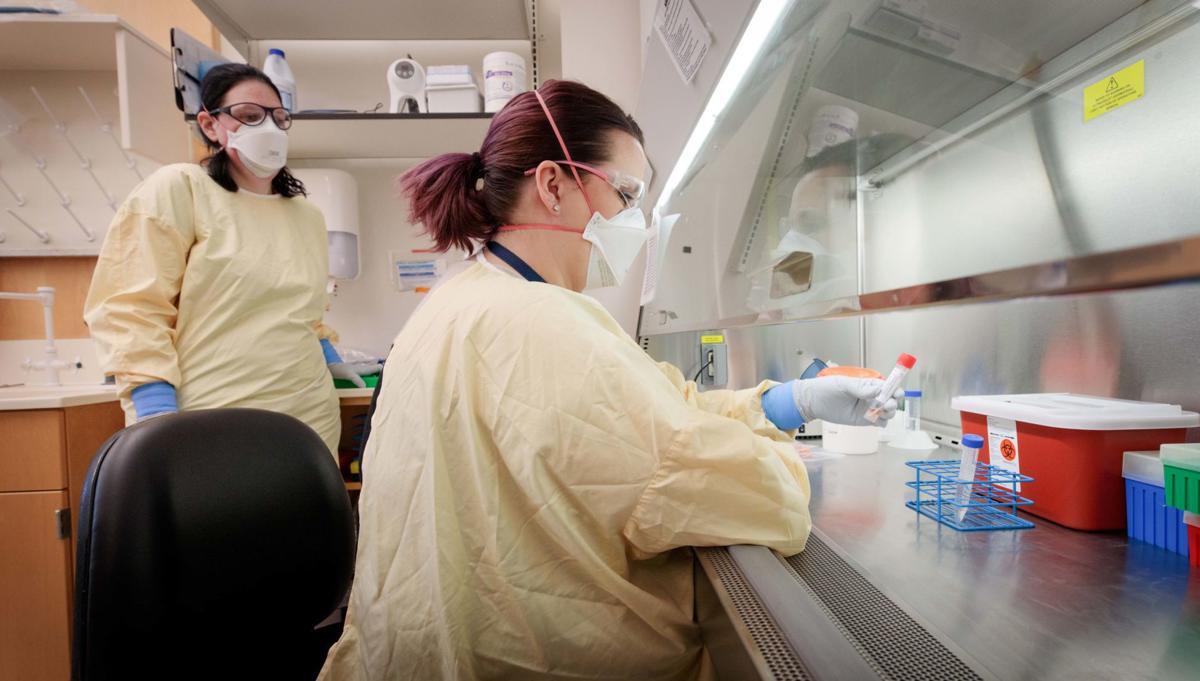 Officials with the Douglas County Health Department say an Omaha woman confirmed with the coronavirus Friday experienced symptoms prior to traveling.
And with no other link to a confirmed COVID-19 case, the woman in her 60s is considered the first case in Nebraska caused by so-called community spread.
At a news conference Saturday evening in Omaha, Gov. Pete Ricketts reiterated that a second confirmed community-spread case in Douglas County would trigger moves to close schools for an extended period and limit gatherings to no more than 50 people.
Already, several school districts, colleges and universities have canceled in-person classes, some churches have called off services and businesses have taken steps to allow employees to work at home.
Health officials reminded people to wash their hands, to stay home if they are sick, to not touch their face and to maintain what is becoming well-known as social distancing as the best ways to prevent the spread of the virus.
Ricketts reiterated that everyone should have two weeks of food on hand in the event they need to be quarantined.
Two additional travel-related cases of coronavirus were confirmed in Douglas County on Saturday, pushing the total number of confirmed cases in Nebraska to 16. A likely 17th case awaits confirmation in Douglas County.
The latest cases involve a man, 56, who traveled to and from Spain, and a man, 31, who came to Douglas County from Singapore.
Their symptoms, like the majority of cases in Nebraska, are mild, said Adi Pour, director of the Douglas County Health Department.
There have been no confirmed cases of COVID-19 reported in Lincoln or Lancaster County.
Pour said the woman who is now considered a community-spread case did travel to New York, but after speaking with her, health officials learned that her symptoms were the same both before and after returning from the trip.
Officials have contacted those people who the woman may have exposed, except for those passengers on the New York flights. Those contacts would be made through the Centers for Disease Control and Prevention, Pour said.
The Douglas County Health Department on Saturday did post signs at The Athletic Club, 200 S. 31st Ave., to notify members of a possible low-risk exposure Thursday morning to a confirmed travel-related Omaha-area case.
Anyone who may have been in contact with a confirmed case is to self-monitor for 14 days, take their temperature twice daily and watch for symptoms, including a fever, cough, sore throat or difficulty breathing.