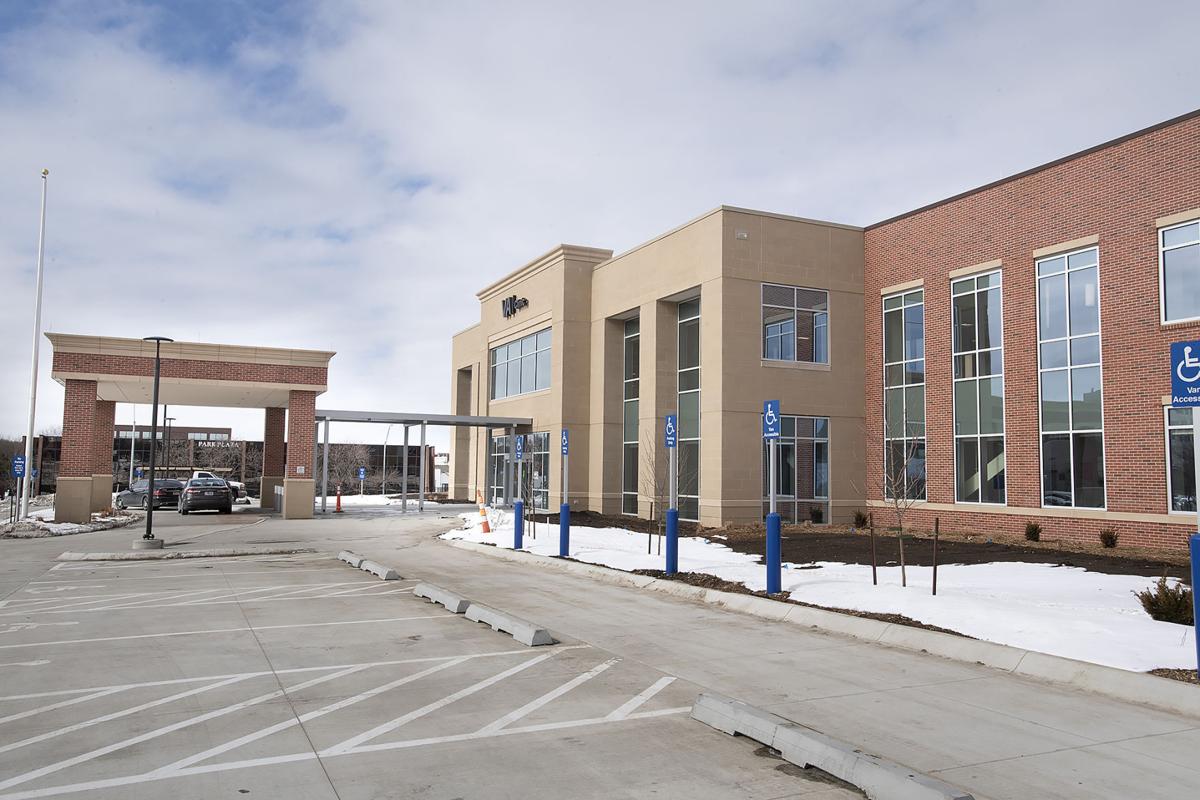 The new VA Community-Based Outpatient Clinic in Lincoln is only about one-third the size of the old VA hospital, but because of a more modern and efficient layout, there's actually more room for many of the services it provides.
The 90,000-square-foot, $46 million clinic, at 420 Victory Park Drive, north of the hospital building, officially opened for patients Tuesday.
"This is a great day for our area veterans as we open this amazing new clinic," said B. Don Burman, director of the VA Nebraska-Western Iowa Health Care system.
The 250 staff members who work at the Lincoln VA packed up all their belongings and equipment Friday and moved out of the 91-year-old hospital building and into the new state-of-the-art clinic.
The clinic has more than three dozen patient exam rooms, nine dental exam rooms, a full radiology department and areas dedicated to a number of other medical specialties, including oncology and mental health.
One new feature is a dedicated women's health clinic.
Patrick Dawson, assistant director of the VA Nebraska-Western Iowa Health Care System, said women are the fastest-growing group of veterans in the U.S., and there are several hundred female veterans served by the Lincoln clinic.
"So we thought it would be appropriate to develop a women's clinic," he said.
The VA hospital building, which was built in 1930, has transformed and transitioned several times, and has received millions of dollars of upgraded equipment over the years, much of which was moved into the new clinic.
But the new clinic marks the first time area veterans will receive their care in a completely modern facility.
Building the new clinic "shows our veterans that we're modernizing to meet their needs," said James Bussa, acting site manager for the Lincoln VA operation.
The modern amenities also include more spacious waiting areas and a large main lobby with a coffee shop and kiosks for electronic check-in.
The new VA clinic is part of an overall $100 million redevelopment of the VA campus, which covers nearly 60 acres on the east side of 70th Street just south of O Street.
Victory Park, as the development is called, already includes an apartment building for low-income veterans that opened nearly two years ago.
Other plans include renovating the hospital building to house a senior center, offices and services for Aging Partners, the agency that provides services for seniors in Southeast Nebraska. There also are plans for a medical office building on the southwest corner of the campus.