Nebraska health officials cheered Monday's announcement from the Food and Drug Administration that it's giving full approval to the COVID-19 vaccine made by Pfizer and partner BioNTech for people 16 and older.
"This is extremely welcome news and confirms what we have seen in more than 188 million doses that have been administered thus far — that it is safe and effective and our best path to ending the pandemic," said Dr. James Lawler, co-executive director of the University of Nebraska Medical Center's Global Center for Health Security.
"From very early on, Bryan Health stated that vaccination is our way out of this pandemic. The safety and efficacy of this vaccine has been proven in both clinical trials and real-world application," a Bryan spokesman said in a statement. "Local and national data shows the overwhelming majority of hospitalized COVID-19 patients are unvaccinated, and this is consistent with what we are experiencing at Bryan Health."
It's not yet clear whether the change in status of the vaccine, which will be marketed under the brand name Comirnaty, will spur more people to get vaccinated.
Many of the state's largest health care systems have announced vaccine mandates for employees, and some senior care facilities followed suit after President Joe Biden last week announced that employee vaccine mandates would be a requirement to continue receiving Medicare and Medicaid funds.
On Monday, Immanuel announced plans to require its employees to get vaccinated. The Omaha-based company, which owns three Lincoln senior living communities, said all employees, unless they qualify for a medical or religious exemption, will have to be fully vaccinated by Oct. 1.
"We did not come to this decision lightly nor without much thought. We respect the rights of our employees to choose, but the people we serve have entrusted us to protect them. Immanuel has to make a choice that is in the best interest of the seniors we serve and those we serve alongside of," Dr. Devin Fox, Immanuel medical director, said in a news release.
Hospitals and long-term care centers have unique situations that can put their staffs and those they care for at higher risk for COVID-19, making mandating vaccination necessary, experts say.
A few other companies and organizations, including some private universities in Nebraska, have mandated vaccination, but getting the Pfizer shot past emergency use authorization is likely to make more feel comfortable requiring it.
"I think FDA full approval will be a threshold that will lead more employers to require the vaccine," said Dr. Bob Rauner, president of the Partnership for a Healthy Lincoln and chief medical officer of OneHealth Nebraska.
Recent court decisions have supported the right for employers to mandate the COVID-19 vaccine even when it was under emergency use authorization, and a number of polls have shown majority support for vaccine mandates. A poll released Monday by The Associated Press-NORC Center for Public Affairs Research showed that 59% of Americans support a vaccine mandate for teachers and 55% believe it's appropriate for students.
Dr. Cary Ward, chief medical officer for CHI Health, said many businesses have been reluctant to mandate the vaccine because it was new and under emergency use, but the FDA's full-use authorization "adds more credibility" to any decision to require it.
"I have no doubt this is going to lead to more and more (vaccine) mandates," Ward said.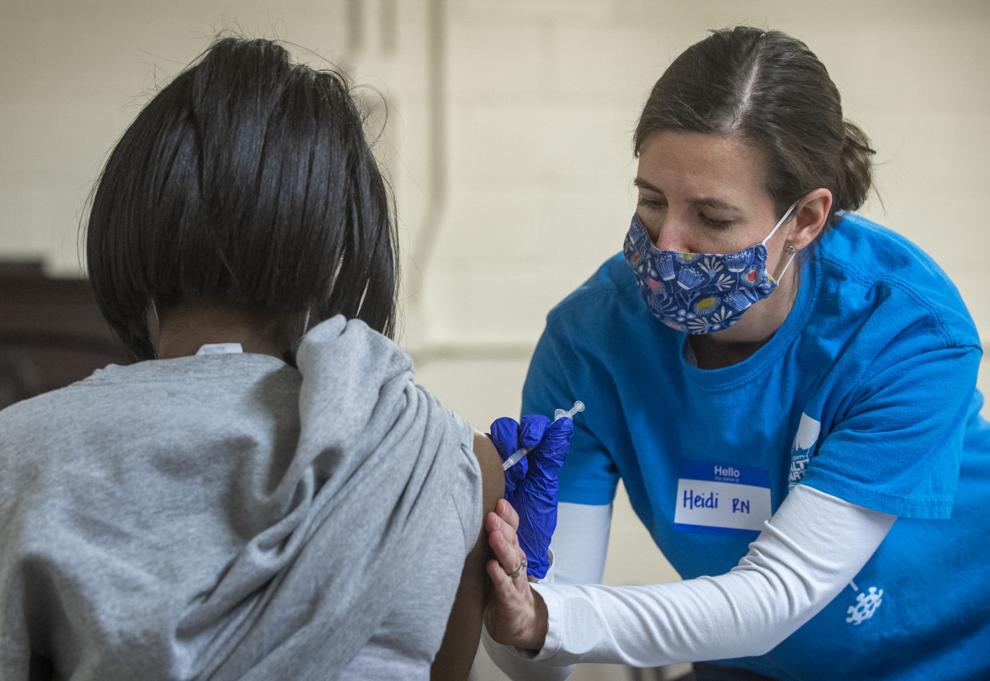 Full FDA approval of the vaccine also could lead more people to get vaccinated voluntarily.
A Morning Consult poll released last week showed the percentage of Americans either unwilling to get the vaccine or uncertain about it dropped from 29% to 27%, and full FDA approval could cause more of the uncertain portion to now get the vaccine.
More than 56% of Nebraskans have had at least one vaccine dose, and about 51% are fully vaccinated, numbers that are slightly below the national average.
"(It's) likely also a few of the vaccine-hesitant will get off the fence with full approval," Rauner said.
Lawler said he's optimistic the FDA's move will boost vaccination rates both nationally and in Nebraska.
"I hope this will be an important step forward for many who have been hesitant or waiting to get the vaccine," he said.