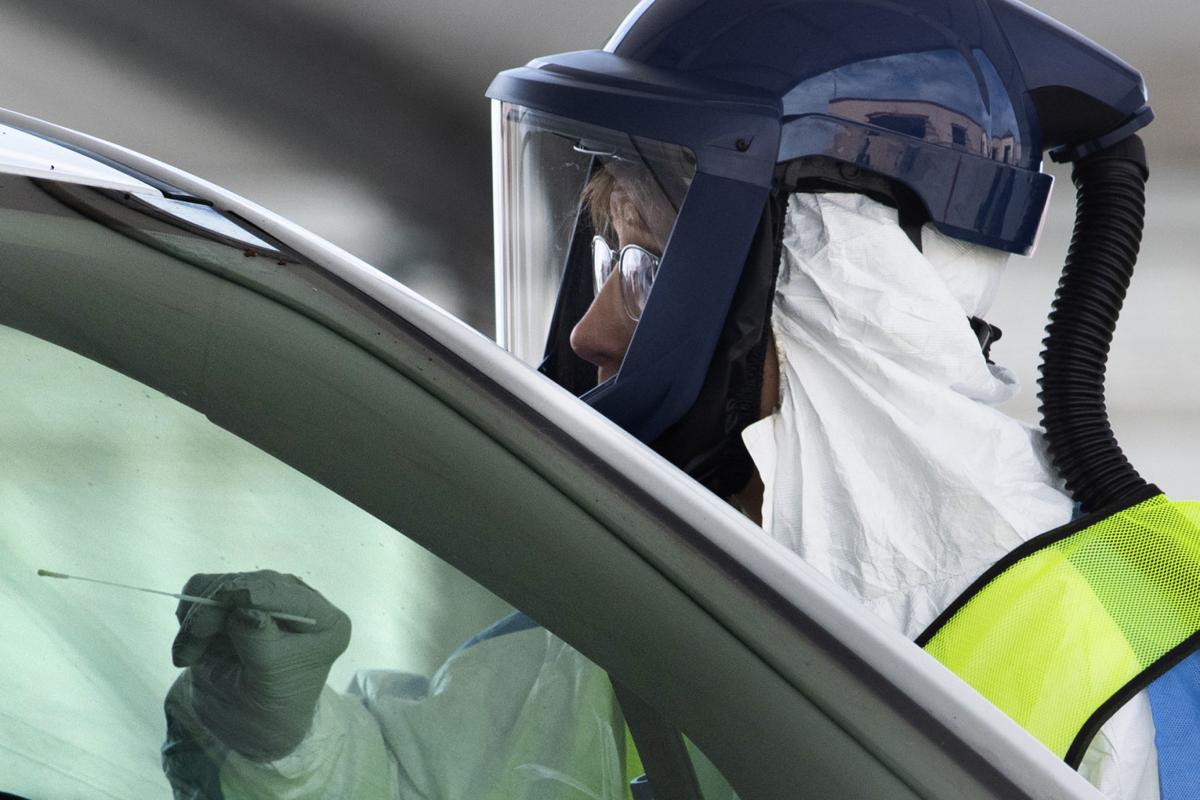 Asian and Hispanic residents in Lancaster County have contracted coronavirus at disproportionately higher rates thus far in the pandemic, according to local health department and hospital testing data. 
Racial and ethnic minorities comprised two-thirds of the county's 688 positive tests to date.
Romeo Guerra sensed the national trend would prove out in the Lincoln area before the data arrived, he said. 
Guerra, executive director of the local Hispanic community center El Centro De Las Americas, said Hispanics, like other racial minorities in America, have higher rates of underlying health conditions such as heart disease and diabetes, making them susceptible to the virus. 
Plus, many in the local Hispanic community work in crowded environments, such as  meatpacking plants, and their economic realities can often make it hard for them to stay home from work.
"It's a tough situation, because most don't have much in savings," Guerra said. "They don't have anything to fall back on but their check." 
Though the numbers tell a heartbreaking story, Lincoln Mayor Leirion Gaylor Baird said Wednesday at her afternoon news conference, they don't exist in a vacuum. 
Rather, the mayor said, Lincoln and the county mirror the infection trend playing out elsewhere in the state and across the U.S. 
In Omaha, health officials have found that 4 of every 10 coronavirus cases are linked to the city's Hispanic community, with many concentrated in the South Omaha immigrant community, according to the Douglas County Health Department. 
Lancaster County's highest affected population is Asian residents, who alone accounted for one-third of cases, according to the health department, though they comprise about 4% of the county population. 
The county's Hispanic community makes up just more than 7% of the county's population, but has comprised nearly 24% of positive cases in the county. 
Bryan Health has tested more than just Lancaster County residents through its emergency department, walk-in clinic, drive-thru testing site and mobile testing unit.
Of its 733 positive tests, 66% were in non-white individuals, even though 70% of the people who have been tested so far are white.
In Lancaster County, about 86% of the population is white.
Asians and Hispanics had the highest rate of positive tests, at 31% of those tested by Bryan. Fifteen percent of African Americans tested returned positive results, while only 6% of whites did. The remainder of the positive tests were registered in the "other" category.
Health department staff, along with Bryan Health staff, plan to target testing toward minority communities at a new drive-thru testing site Friday, city officials said. 
Cultural centers working with the health department have registered symptomatic members of their communities for the testing, which will be held at Lincoln High School from 4-7 p.m. Friday with interpreters available.
In part, the disparities in COVID-19 cases stem from generations of structural inequality in our society, Gaylor Baird said.
Many of the individuals work in essential jobs and must continue to work while others telecommute, the mayor said.
The largest share of Lancaster County's cases, more than one-third, have been linked to the Smithfield meatpacking plant in Crete, which employs more than 2,000 people, including many in Lincoln's immigrant communities. 
Investigations have identified 244 county residents who contracted coronavirus because of the Smithfield outbreak, including 154 workers, and their relatives or close contacts, health officials said.
Lisa A. Cooper, director of the Johns Hopkins Center for Health Equity, says on the school's Coronavirus Resource Center website that minorities are more likely to have living situations that make social distancing more difficult.
Another factor has been the language barrier, with difficulty in getting accurate information about COVID-19 to non-English speakers, said Bob Ravenscroft of Bryan Health.  
"I don't think we've done a great job as a state, frankly, getting the message to different communities as effectively as we could early on about prevention," he said.
Gaylor Baird said health department staff worked early on with their contacts at the cultural centers to get guidance and precautions translated into Spanish, Arabic and Vietnamese, among other languages. 
Many of the mayor's daily briefings have been translated and posted to YouTube, and the city's video-production staff recorded public-service announcements featuring cultural center staff known in their communities, Gaylor Baird said. Those videos then have been broadcast on social media.
Gaylor Baird said the numbers released Wednesday underscore the importance of targeted outreach efforts to the minority communities by the health department, city staff and the cultural centers.
"These numbers aren't just numbers to us," she said. "They're people. They're people who call Lincoln home, people we care deeply about and people who make this city great."
Concerned about COVID-19?
Sign up now to get the most recent coronavirus headlines and other important local and national news sent to your email inbox daily.