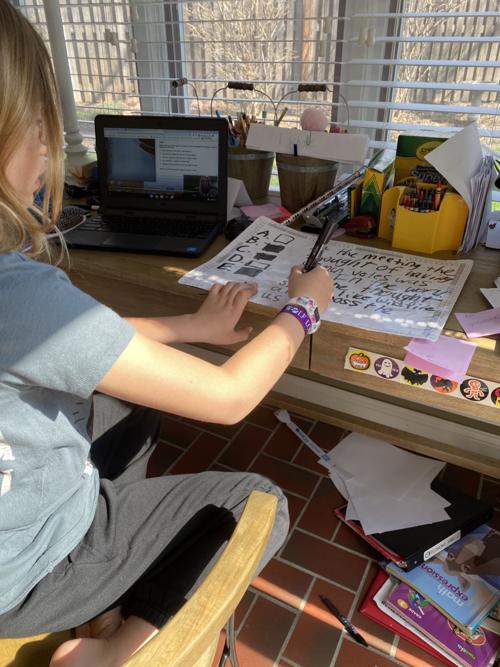 While Lincoln Public Schools is out of session for the summer, district leaders say they are making plans for all 42,000 students to be in class full-time this fall.
The 2019-20 school year was upended when the district called off in-person classes in March amid the spread of the coronavirus in Nebraska, which forced teachers and students to connect over the internet for the remaining months.
As the spread of the virus has slowed, and restrictions on public gatherings have been eased across the state, LPS sent families a survey asking them about their expectations for the coming school year, said Liz Standish, associate superintendent for business affairs.
"We resoundingly heard from families they want us to work hard for that full-school experience for students," Standish said.
Speaking at Mayor Leirion Gaylor Baird's daily coronavirus news conference, Standish said LPS is working with the Lincoln-Lancaster County Health Department to determine what that full-school experience will be like when classes resume Aug. 12.
Standish said there are many details to work out before students show up at school for the fall.
Much of what the coming school year will look like depends on the "risk dial" maintained by the Lincoln-Lancaster County Health Department, which indicates the potential spread of the virus locally with a color-coded range from "low," or green, to "severe" or red.
On Tuesday, the risk dial rested in the yellow category, indicating a "moderate" risk of COVID-19 spread.
Standish said LPS aims to have "100% of students" in school for a full school day if the risk dial is in the green, yellow or orange ranges, with some adjustments based on public health guidelines at each level.
If the dial is in the green, Standish said LPS will be operating "nearest to normal."
If the dial is in the yellow category, Standish said students will be required to wear face coverings to limit the spread of the coronavirus, and remote learning will be provided for families who choose to keep students at home.
In the orange, or high-risk, range, elementary and middle school students will remain in class, but LPS may alter schedules to reduce the density of students in its high schools, which operate at 110% of design capacity, Standish said.
If the dial is in the red portion of the gauge, the school district will once again move to remote learning.
In case that happens, teachers and administrators have been working to improve remote-learning capabilities, incorporating more live and virtual class sessions, during the summer break, she added.
"We know this is going to take an entire community working together to stop the spread so we can have students in school," Standish said.
Photos: Lincoln during the pandemic
Concerned about COVID-19?
Sign up now to get the most recent coronavirus headlines and other important local and national news sent to your email inbox daily.