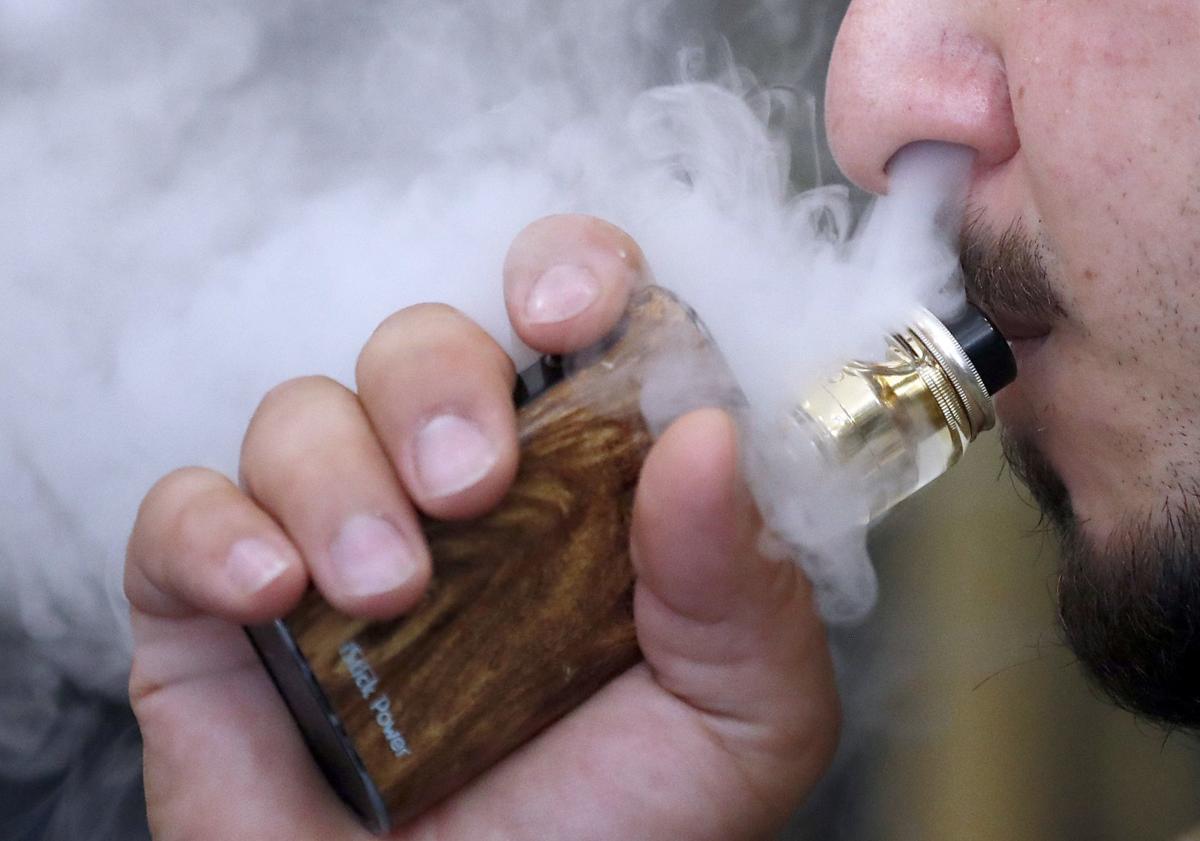 The owner of three Lincoln vape product shops vowed to fight any attempt to add e-cigarette products to the city's indoor smoking ban. 
Sarah Linden, owner of Generation V, said she doesn't think such a change would be sensible regulation for vaping products, seen by some as a safer alternative to smoking cigarettes.  
Concerned about secondhand exposure to vaping, the nine-member Lincoln-Lancaster County Board of Health endorsed such a ban Tuesday at its monthly meeting.
David Humm, health promotion manager for the Lincoln-Lancaster County Health Department, said the law change would formalize policies many restaurants and bars already have on their own.
"It's not a water vapor. It's not harmless," Humm said. "There's known toxins that cause cancer."
Such a move would apply to public indoor places and also ban vaping inside businesses such as Generation V's stores, which are also vape bars.
"It would be a shame," Linden said in an interview. "We need to be able to help them set up the device and try it, know how all of it functions."
No legislation had been introduced as of Wednesday, but Humm said it likely would come to the Lincoln City Council in the next few months. 
Lincoln would be following the lead of Grand Island, which enacted a similar ban in September.
The two were the first Nebraska cities to ban smoking in public indoor places in 2004 before a statewide ban went into effect four years later. 
You have free articles remaining.
Humm believes e-cigarettes would have been included in the original ordinance had they been as prevalent in Nebraska as they are now.
An effort to include e-cigarettes in the state's ban was proposed by a Grand Island senator last year but failed.
"We just feel it's important to not wait for the state," Humm said Wednesday. 
Grand Island enacted its ban amid a national public health outcry over a spate of deaths tied to vaping devices. 
Linden and others in the industry pushed back against those concerns because many of the deaths were traced back to the use of illegal, black-market THC cartridges in vaping devices.
Nebraska Department of Health and Human Services reported the state's first vaping-related death Sept. 30. The person was over 65, from the Douglas County area and died in May.
In addition to the death in Nebraska, there have been 12 others reported in 10 states, according to the Centers for Disease Control and Prevention.
However, Linden doesn't want public health officials to conflate those deaths with cigarettes, which, according to the CDC, lead to about 480,000 deaths annually and cause more than 41,000 deaths because of second-hand smoke.
Linden, who heads a 20-store coalition called the Nebraska Vape Vendors Association, disputes claims by the health department that vaping itself and the byproduct are harmful. 
She said businesses, such as bars, should be able to decide for themselves whether people can use lawful e-cigarette devices inside their establishments. 
"If I knew vaping was actually bad for people, I would close my business," said Linden, who owns eight stores, in Lincoln, Omaha, Bellevue, and Council Bluffs and Davenport in Iowa.
Lincoln-Lancaster County Health Department Director Pat Lopez is set to brief the Lancaster County Board of Commissioners on the proposed change Thursday.