As Lancaster County rocketed past its previous weekly high for COVID-19 cases, Lincoln Mayor Leirion Gaylor Baird urged caution Friday with Labor Day approaching.
Previous holiday weekends have led to spikes in case numbers two to three weeks later, she said, noting that three weeks after the Fourth of July, the number of local cases more than doubled.
"In short, we are worried that this holiday weekend could lead to an additional spike in cases," Gaylor Baird said.
The city has already seen a tremendous surge in cases over the past few weeks as university students have returned to classes.
The Lincoln-Lancaster County Health Department on Friday reported 89 more COVID-19 cases, bringing this week's total to 430 with one more day to go.
That's already 90 more cases than last week and 60 more than the previous high from the week ending July 25.
Because of the large rise in cases, the city again moved its COVID-19 risk dial higher, going from low-orange to mid-orange.
"It is very concerning to us to see the current data moving in the wrong direction," said Scott Holmes, environmental public health division manager with the health department.
Holmes reiterated that the increase in new cases over the past few weeks is due largely to college students returning to campus. He said that the University of Nebraska-Lincoln has accounted for about 50% of the COVID-19 cases in the county over the past two weeks, with about 30% of all positive test results coming from 18- and 19-year-olds.
Before students returned to UNL and other universities, those ages accounted for about 5% of all cases, Holmes said.
UNL on Friday reported 40 new cases. For the week beginning Sunday, it has now reported 157 cases. A significant number of those cases has come from clusters at sororities and fraternities.
Holmes said other local colleges also are seeing increasing case numbers. He said Nebraska Wesleyan University has had 53 cases since students returned.
Lincoln Public Schools reported five positive cases Friday, one case each at East High, The Career Academy, Lincoln High School, Lefler Middle School, and Randolph Elementary School. That brings to 41 the number positive cases of students, staff or visitors in the schools. As of Wednesday, 59 staff members were self-quarantining.
The increase in cases in the county has pushed Lincoln's daily rolling average of new cases from the low 20s in mid-August to 71 this week, and Holmes said he expects that number to keep growing.
The positivity rate on COVID-19 tests also has skyrocketed, rising to 13.4% this week. That's the second-highest rate during the pandemic. Two weeks ago, the rate was 6.8%.
Holmes also said that there has been a concerning rise in hospitalizations locally, with 32 patients in Lincoln's two hospital systems as of Friday, the first time since June 6 that number has been above 30.
The good news is that only eight of those patients are from Lancaster County, and only one is on a ventilator.
Holmes said he did not have any information on numbers of college-aged students requiring hospitalization.
Data that Bryan Health released earlier this week showed the average age of its hospitalized patients is getting older, averaging 59 in August, up from about 55 in July.
Though students do not seem to be getting seriously ill, Holmes said there's concern that cases on campus will eventually spread to the community.
What the city has not seen so far is spread in classrooms, either at universities or at Lincoln Public Schools, which reported Thursday that it had had 20 cases over the past seven days.
Gaylor Baird called it "good news" and proof that the preventative measures that have been put in place are working.
She also pointed out that numbers of cases in the community not associated with UNL or other colleges have not increased much from where they were a few weeks ago.
Statewide, there were 35,661 cases and 404 deaths linked to the disease as of Friday evening.
Photos: Lincoln during the pandemic
Virus Outbreak Big Ten Football
Memorial Stadium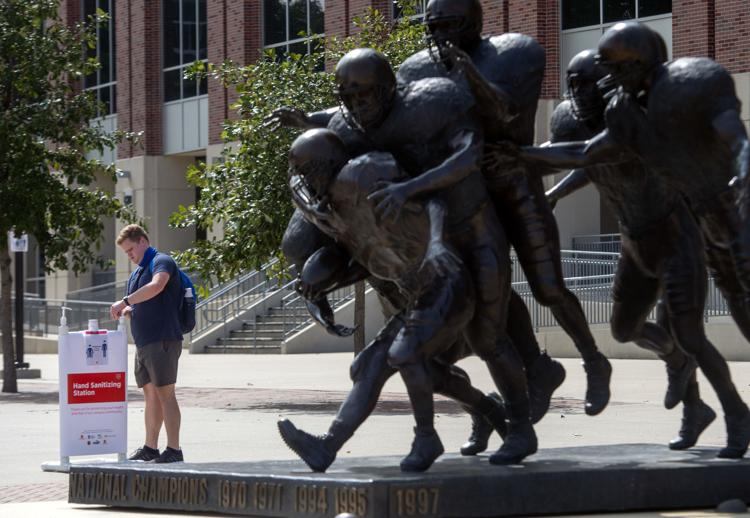 Coronavirus Bible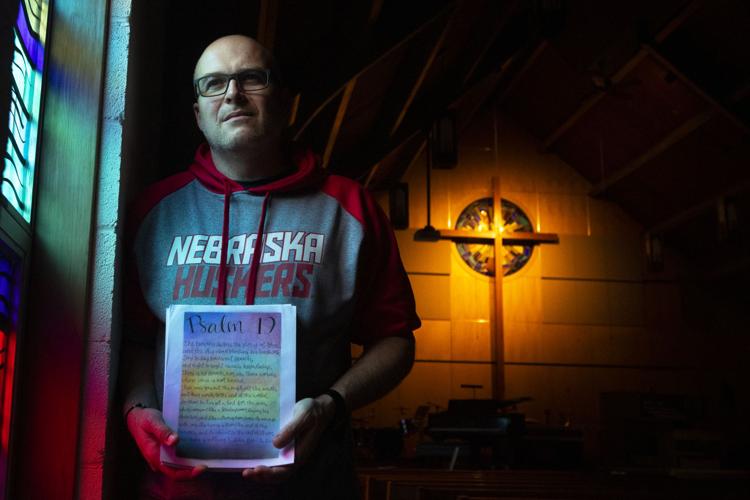 Anti-mask rally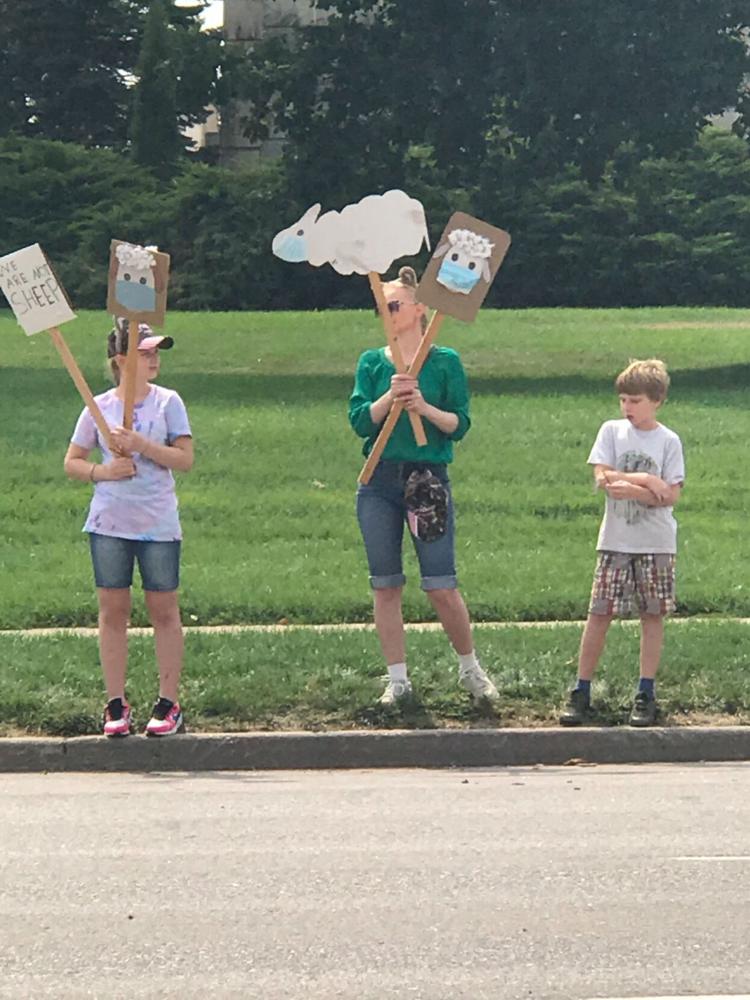 No Football Saturday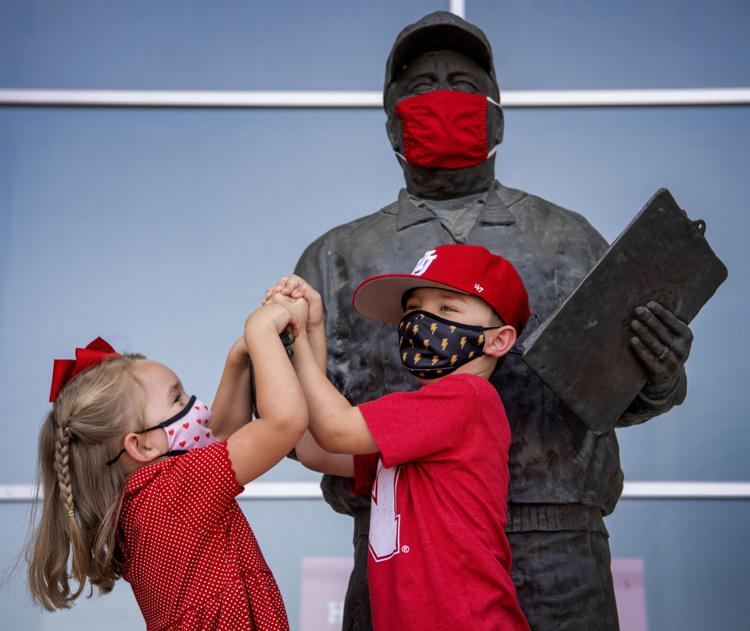 Lincoln Southwest volunteer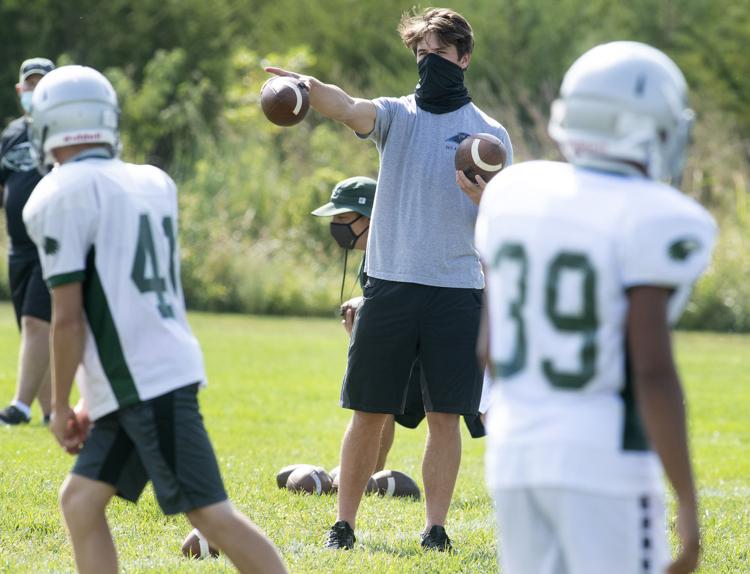 DMV lines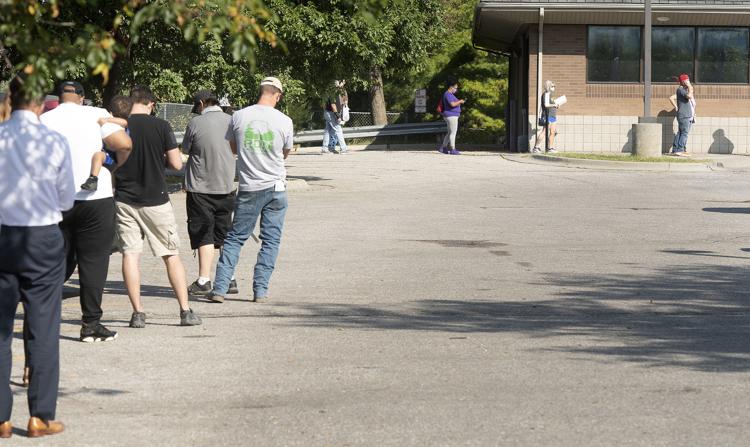 Mother/son art project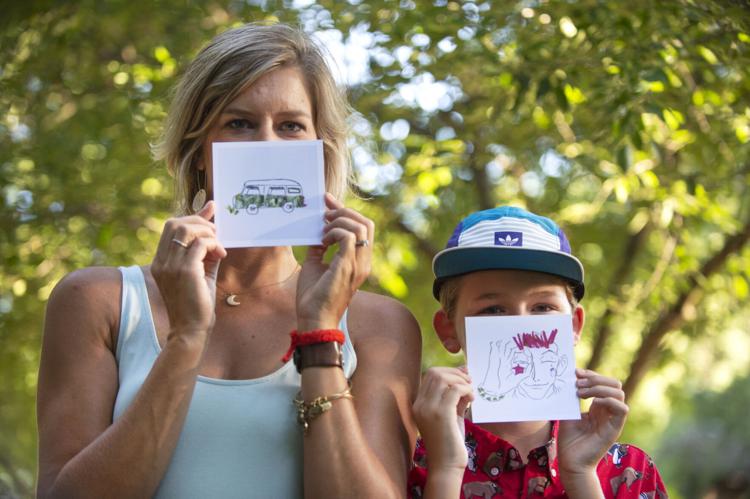 UNL in-person class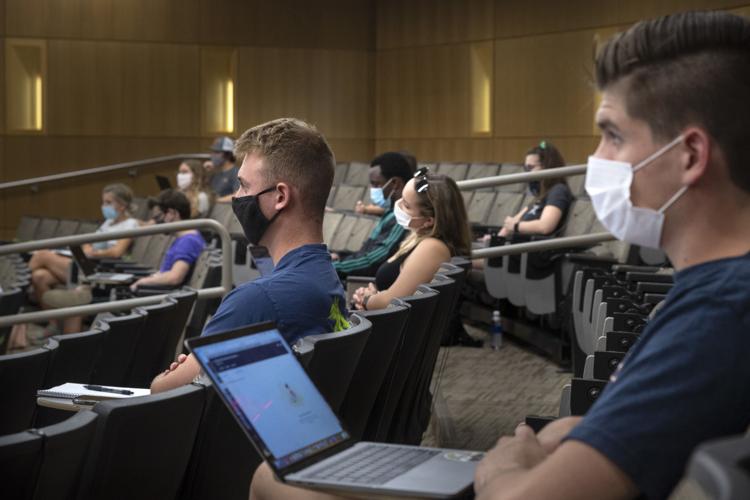 Farmers Market influencers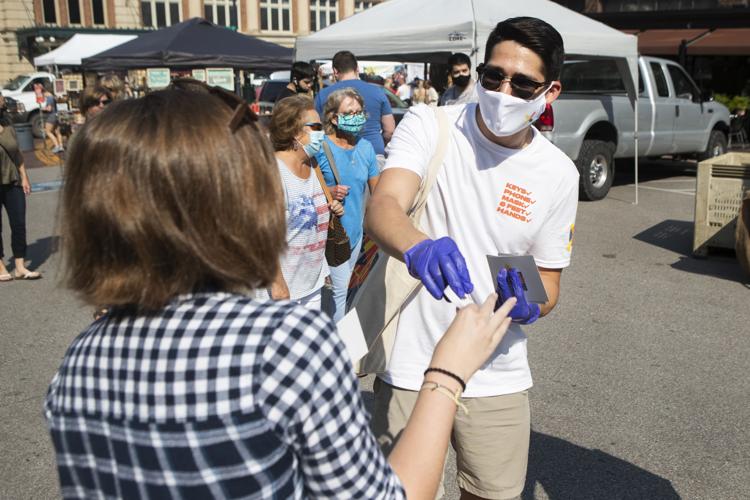 Iguana's Pub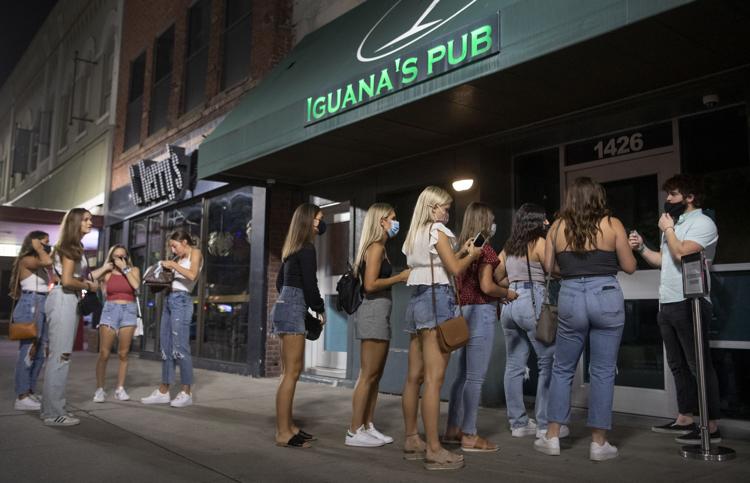 Remote learning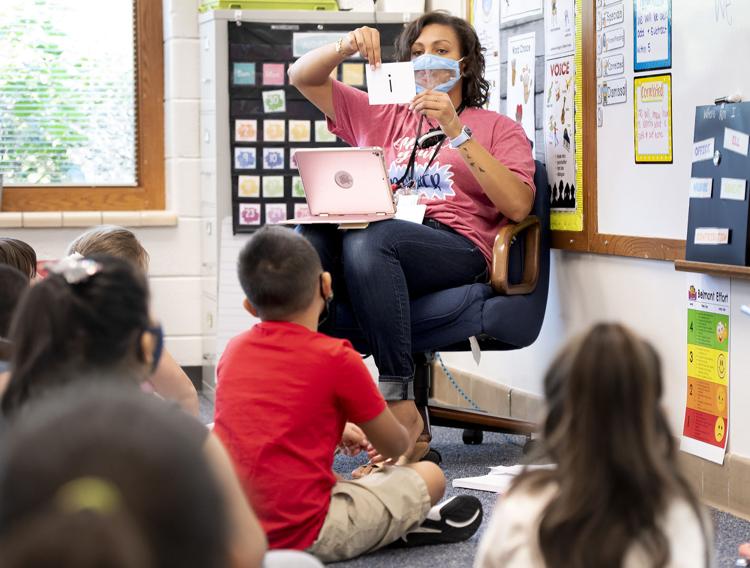 Soccer With Masks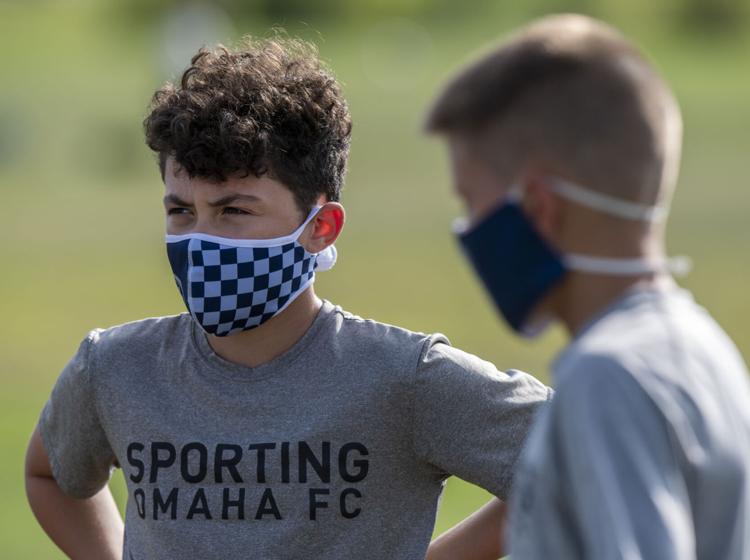 Weeping Water vs. Fillmore Central/Exeter-Milligan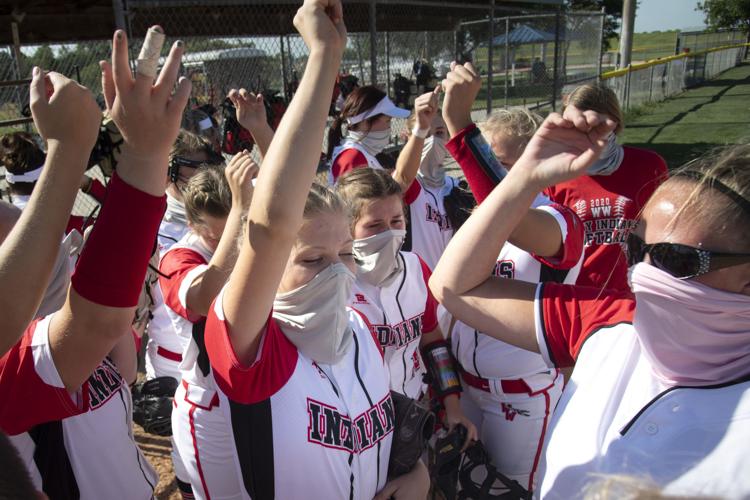 City Council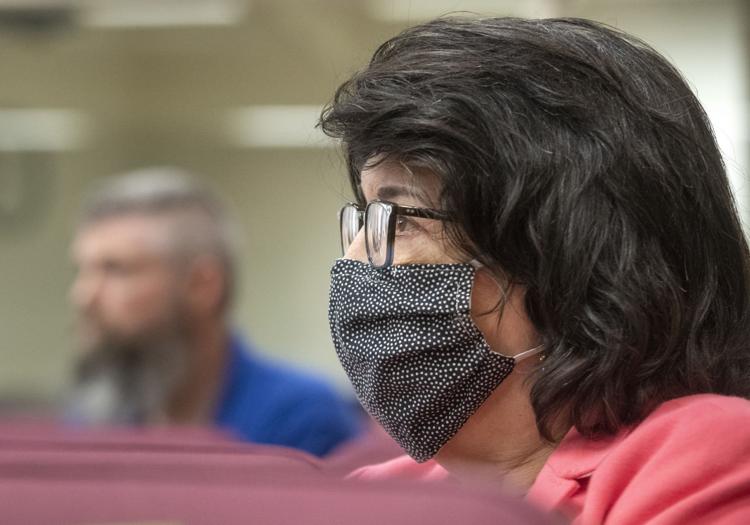 Back to UNL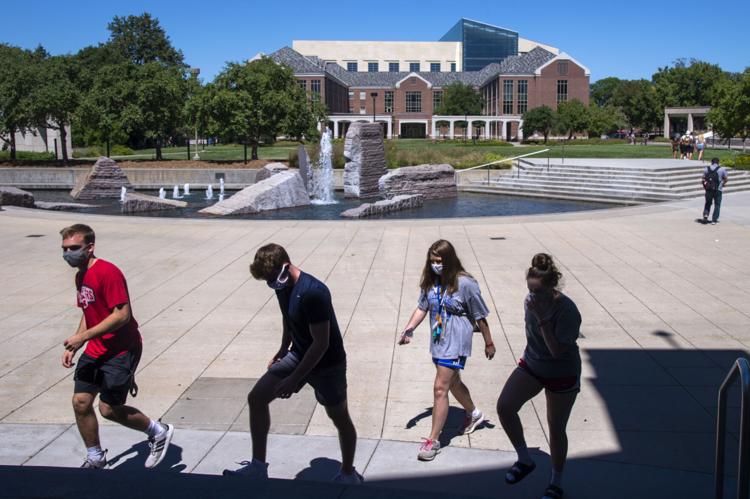 First day of middle school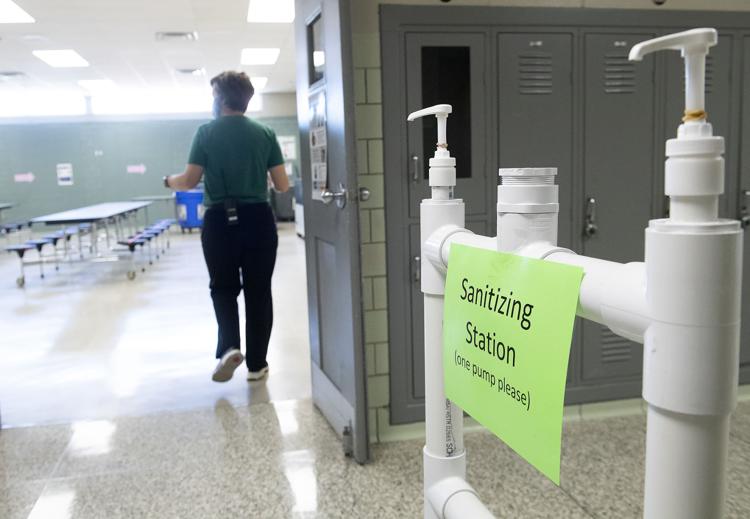 Ukulele Class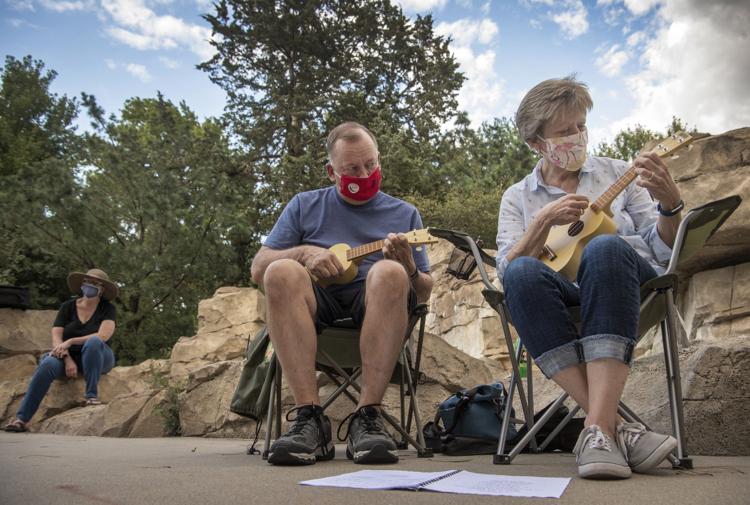 First day of school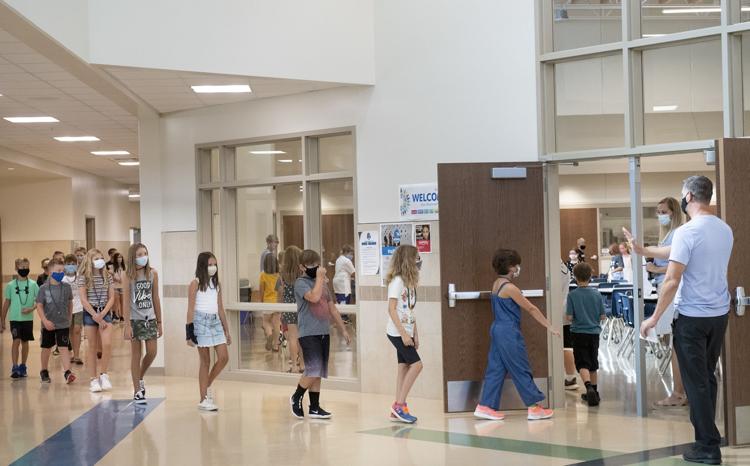 Pius X volleyball practice
Lincoln mile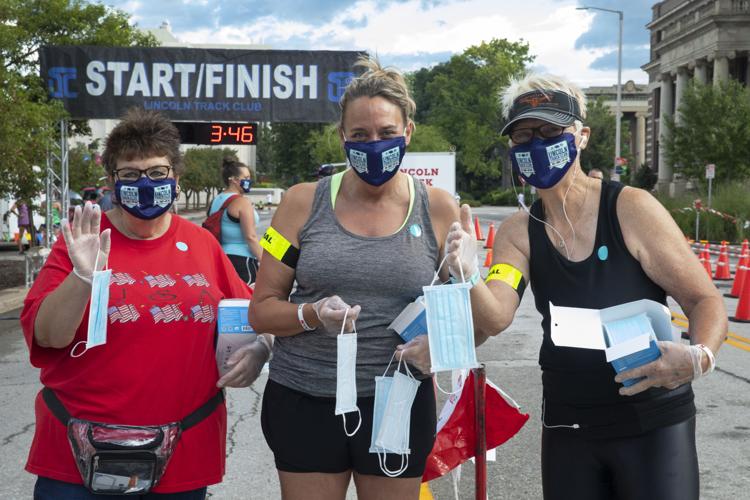 Madsen's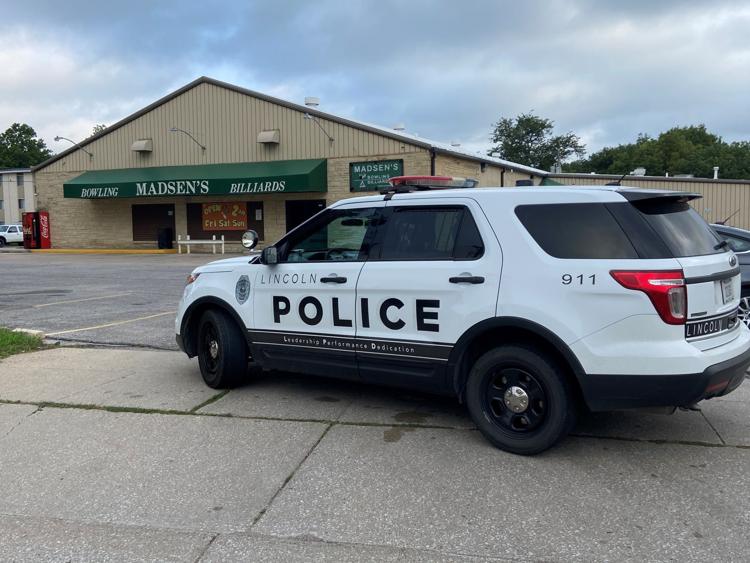 Flower shop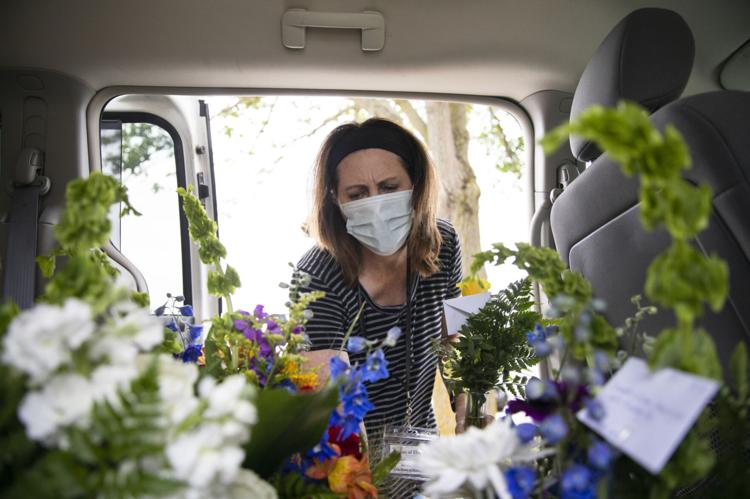 City Council BLM protest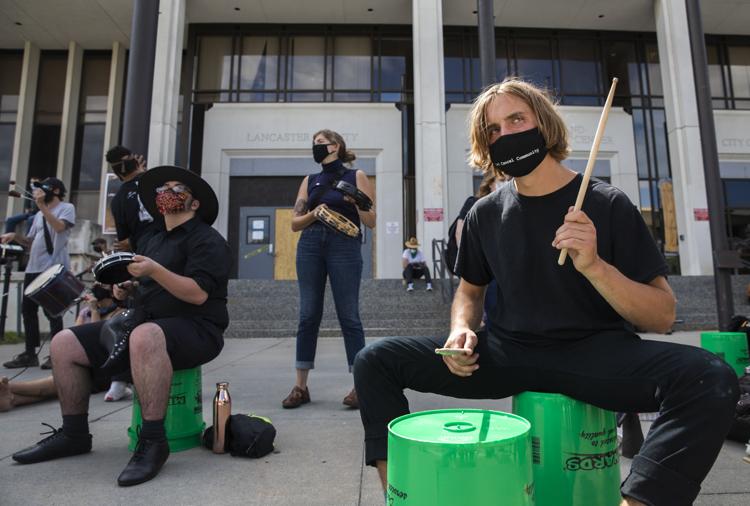 LPS Protest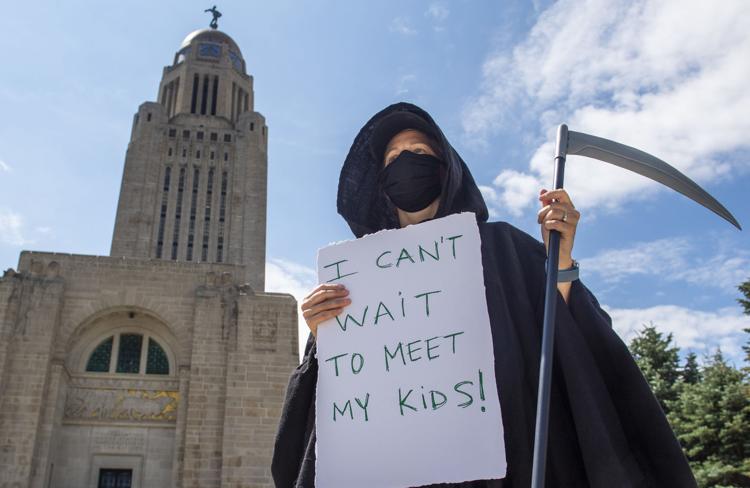 Beach Boys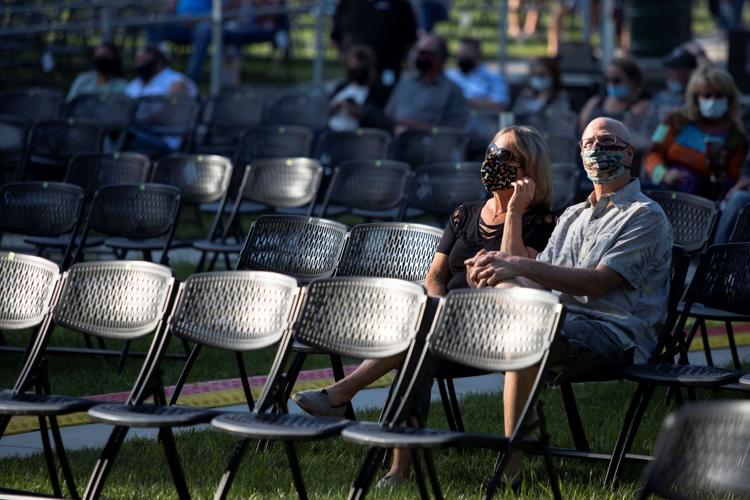 Rally and hearing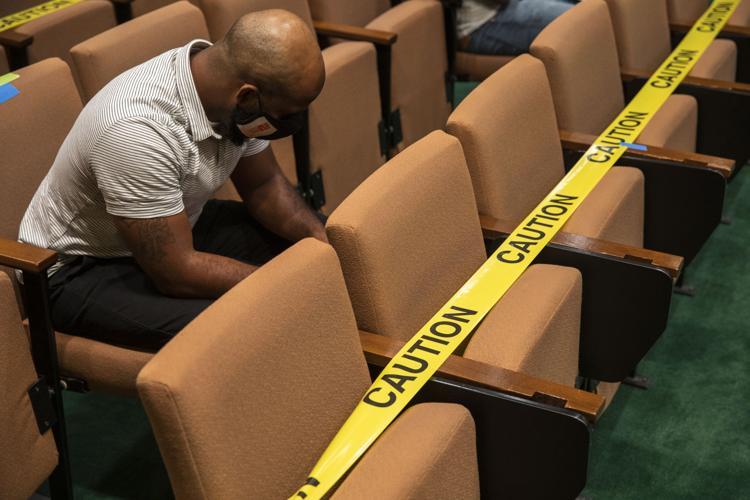 Mask Video DeLones
Lincoln High School readiness days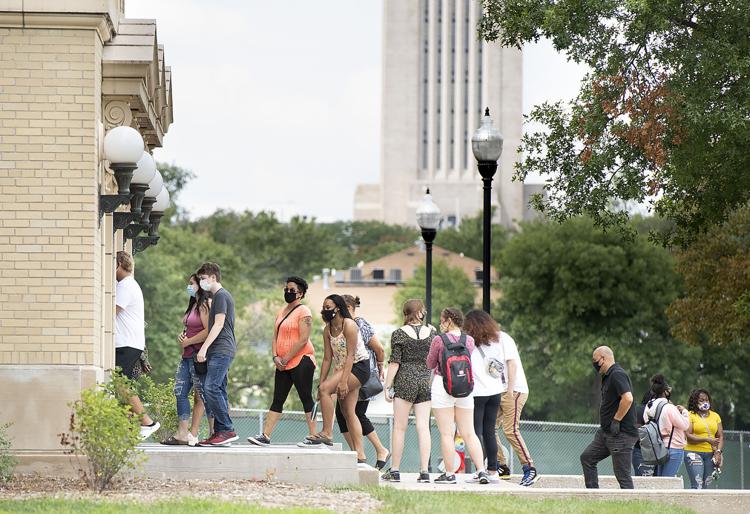 Lancaster County Super Fair
LPS board meeting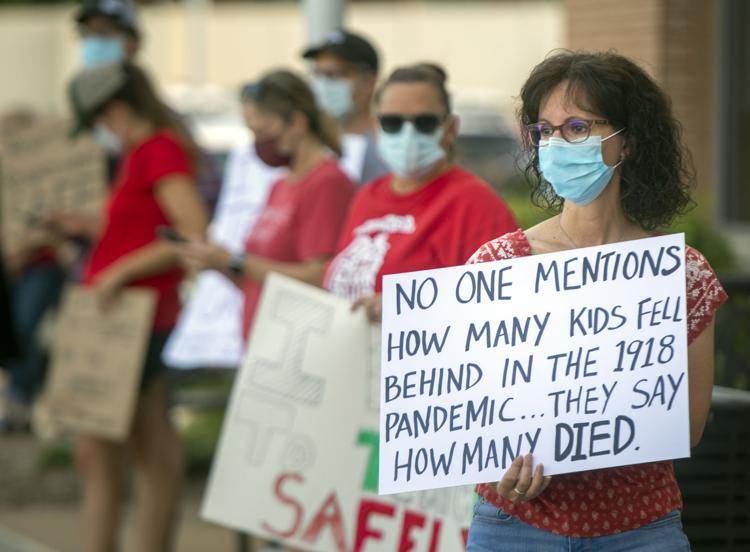 Meatpacking workers rally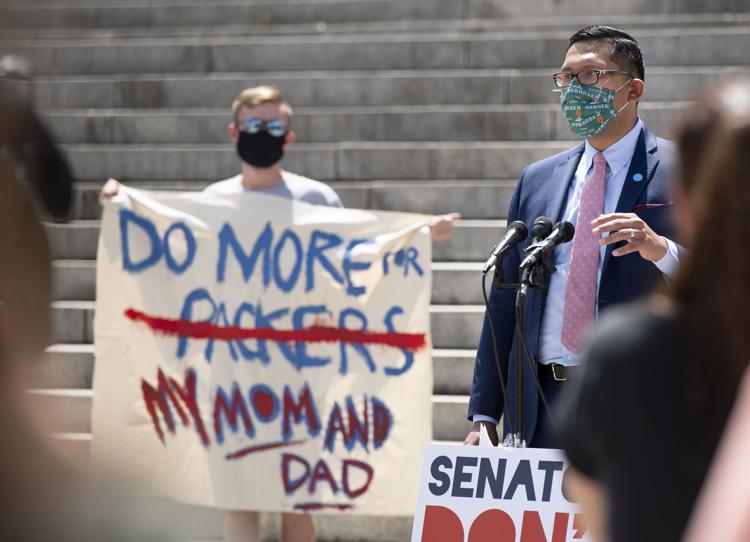 Legislature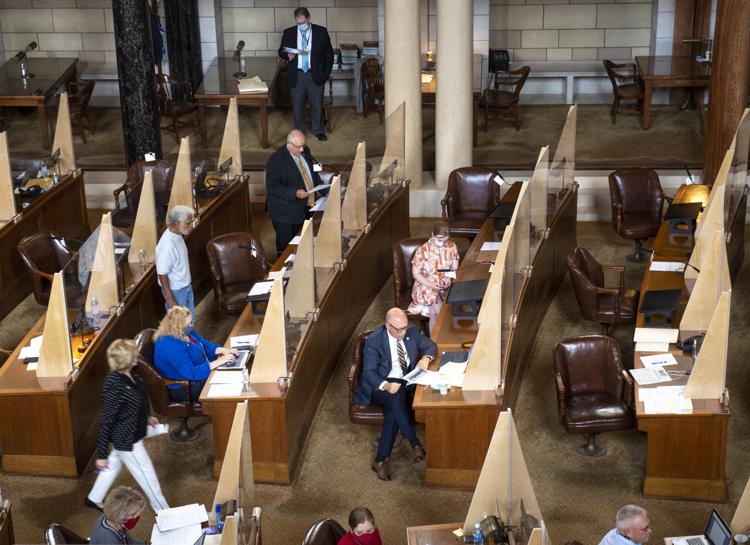 Lincoln Northeast graduation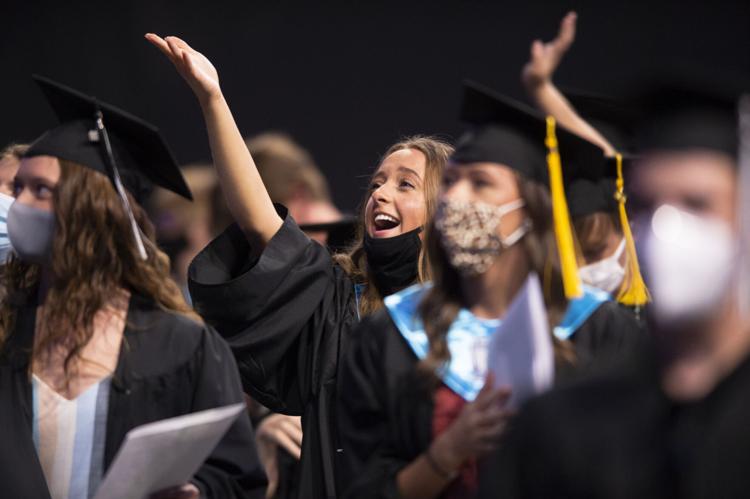 Gov. Ricketts address Legislature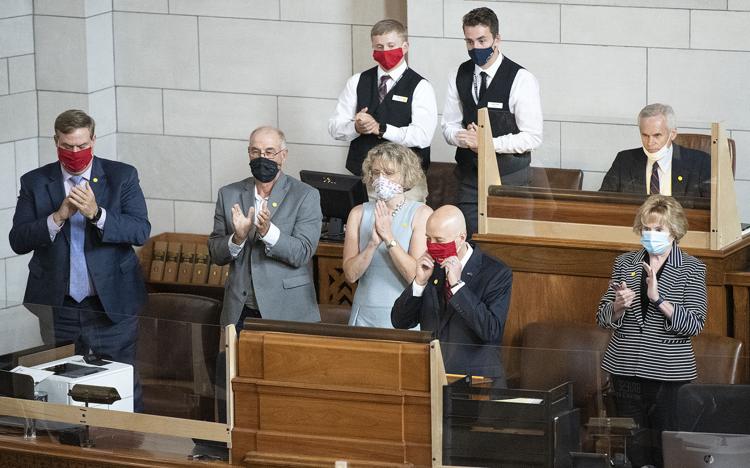 Drive-thru Bible School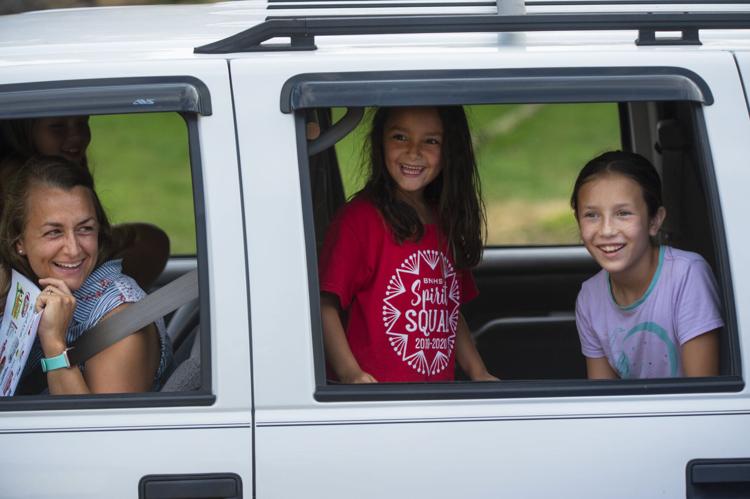 Mask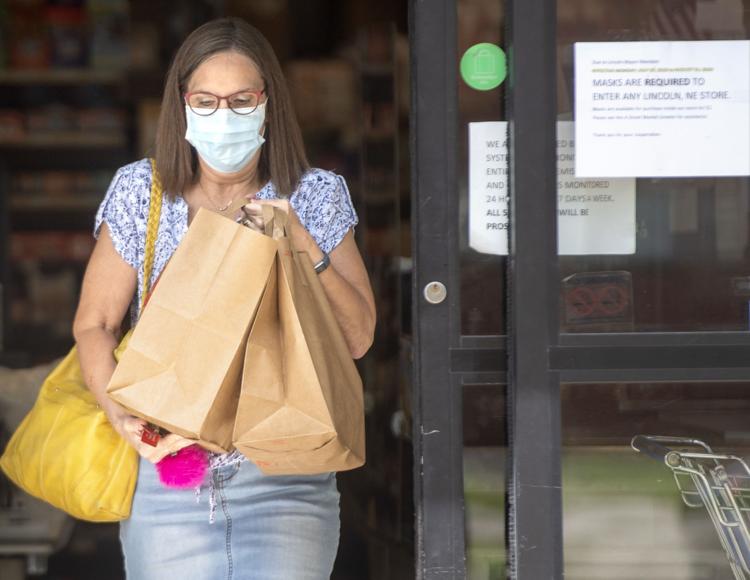 Legislature resumes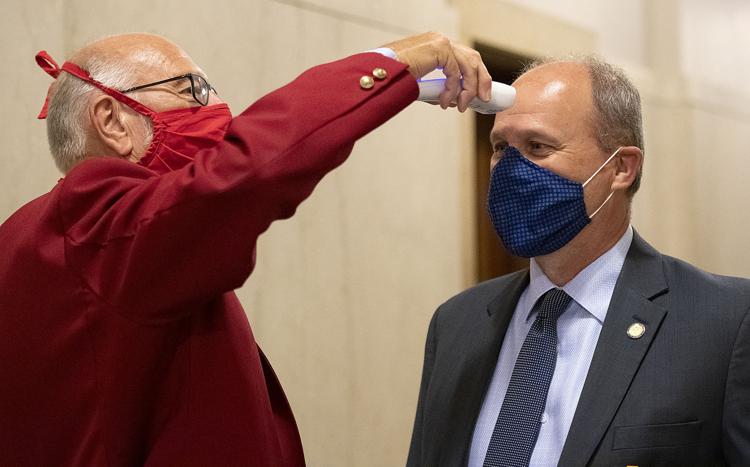 LPS virus teachers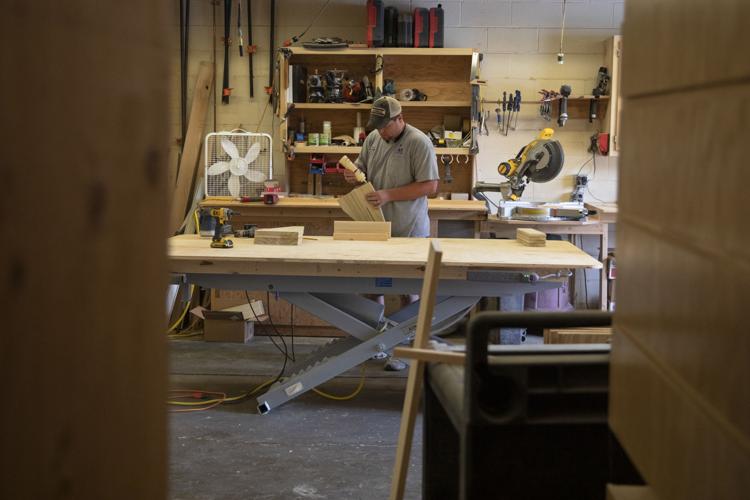 Shrine Bowl, 7.11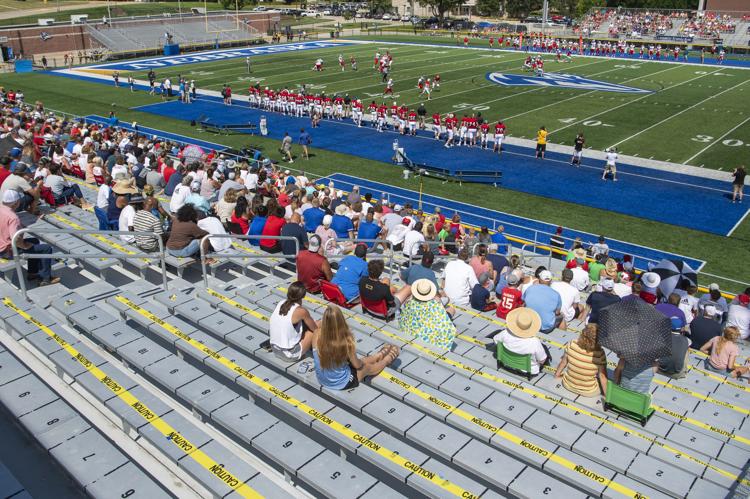 Make A Wish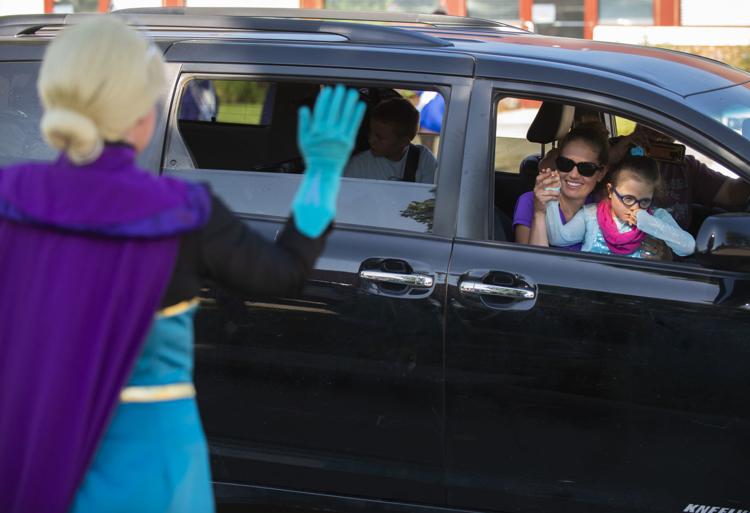 Girls basketball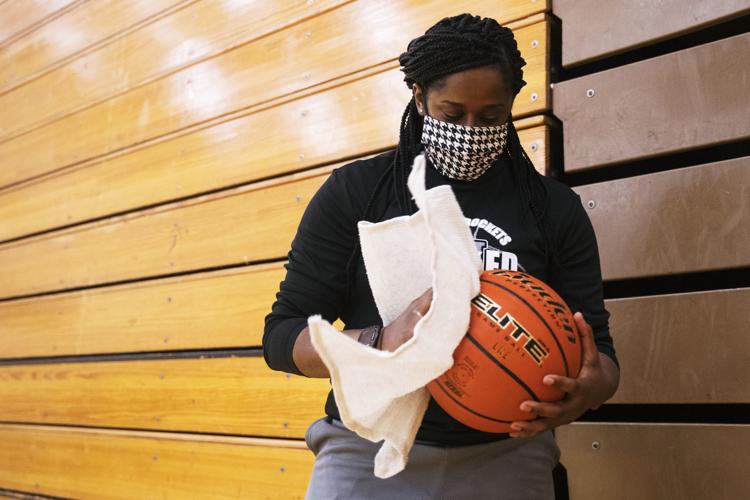 Masked Archie the Mammoth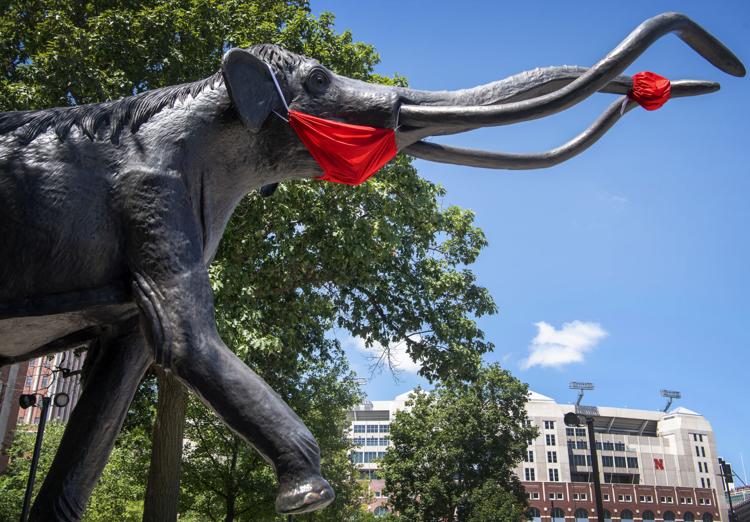 First Jury Trial in Four Months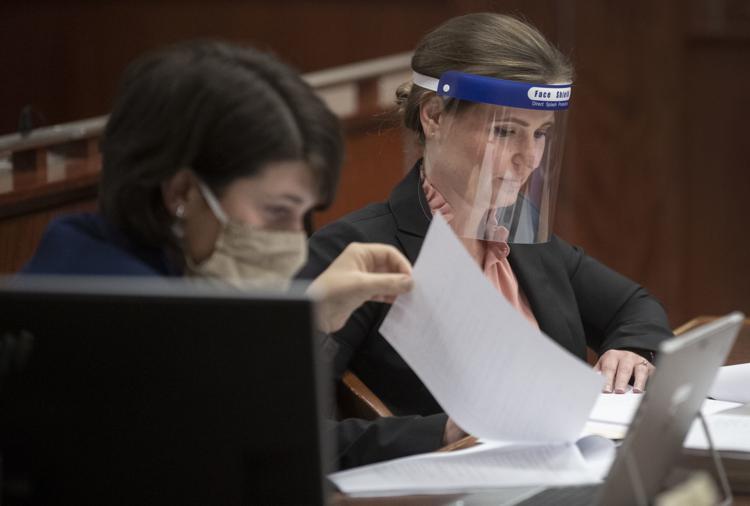 Lincoln Children's Museum Reopening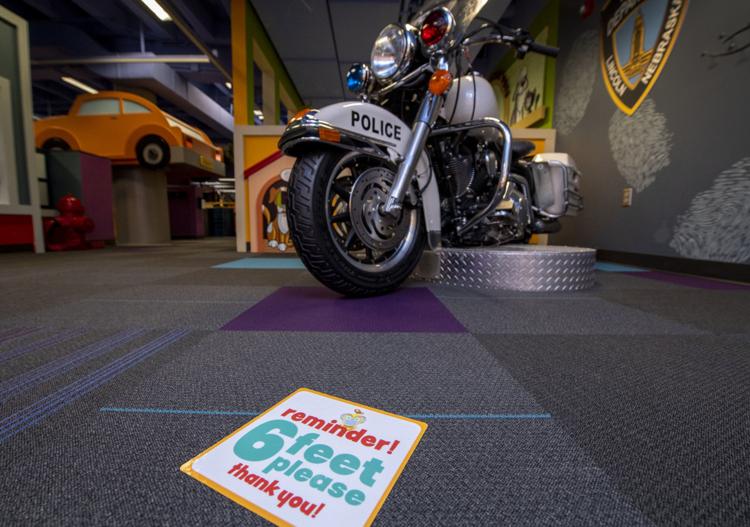 Community Learning Center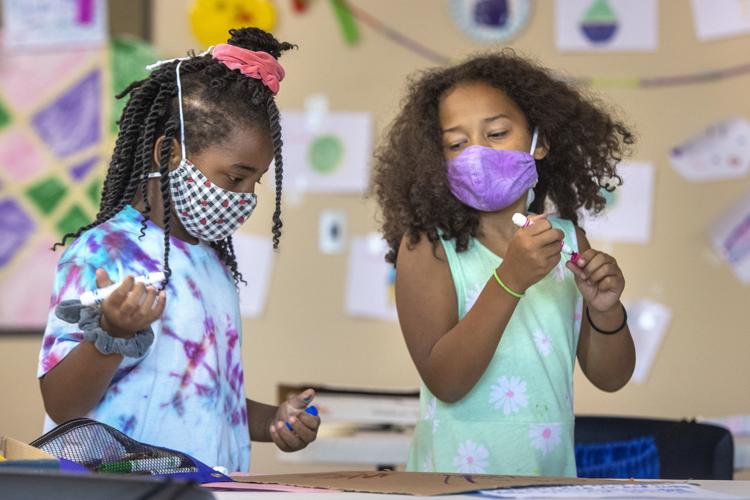 Lincoln Community Playhouse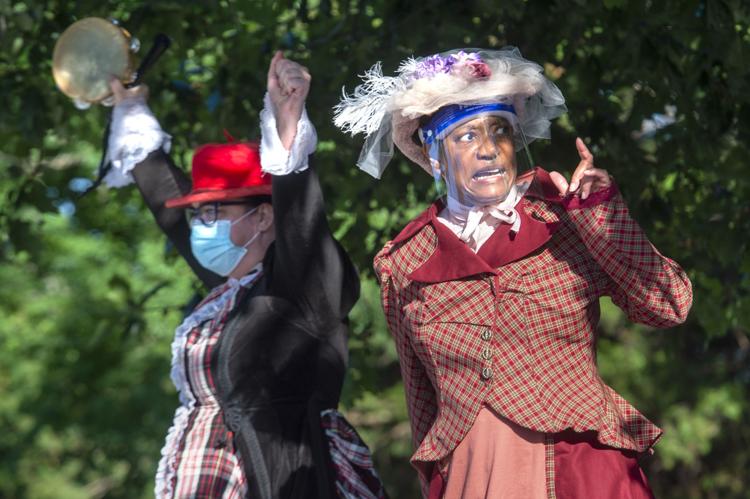 The Kindler Hotel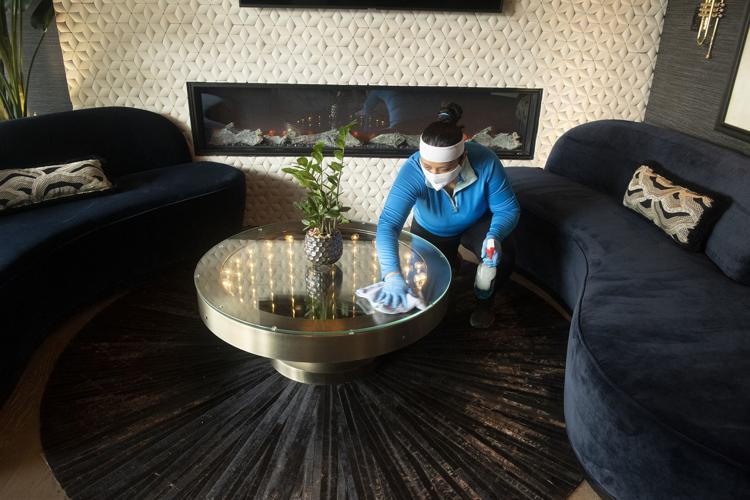 Garth Brooks Drive-In Concert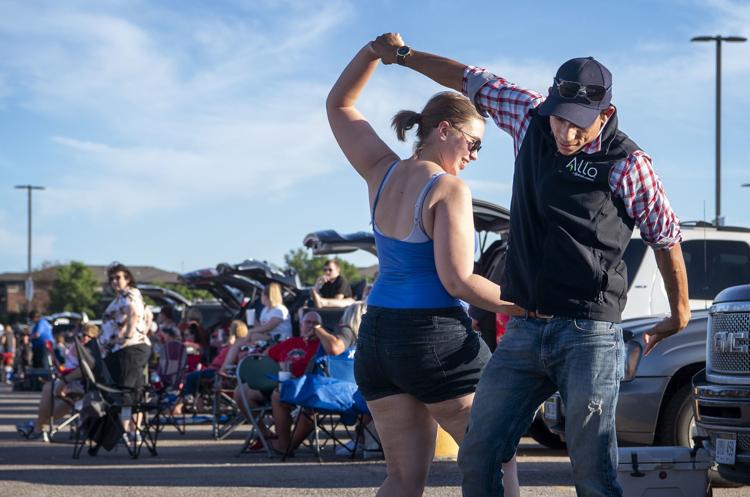 Naturalization ceremony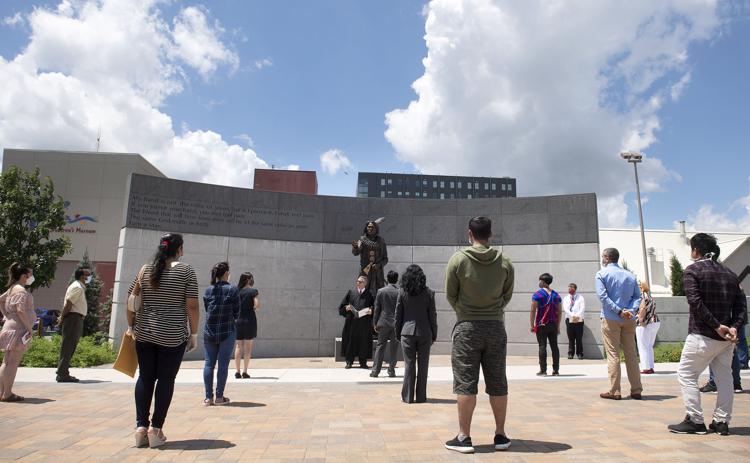 Urban Air Adventure Park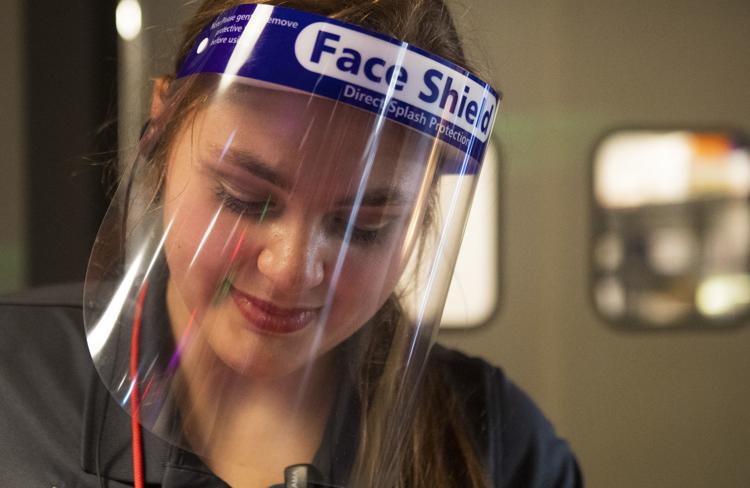 Juneteenth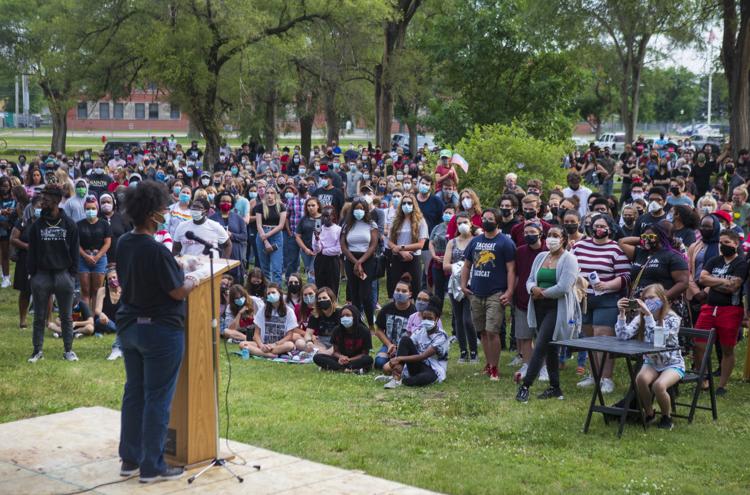 Gere Branch Library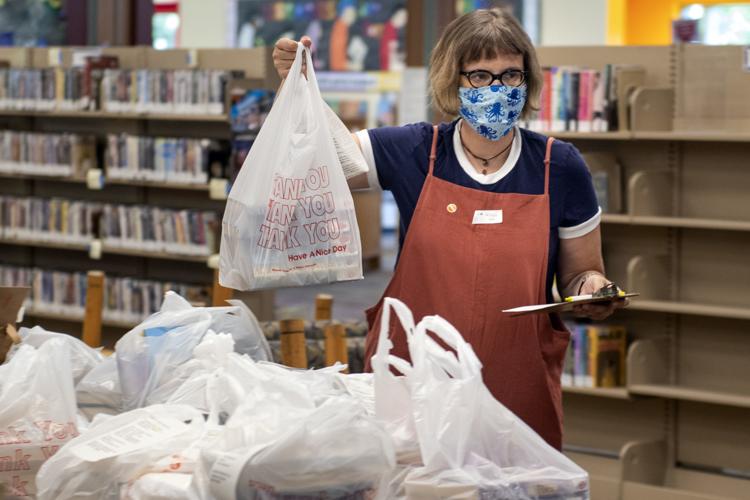 Music on the Move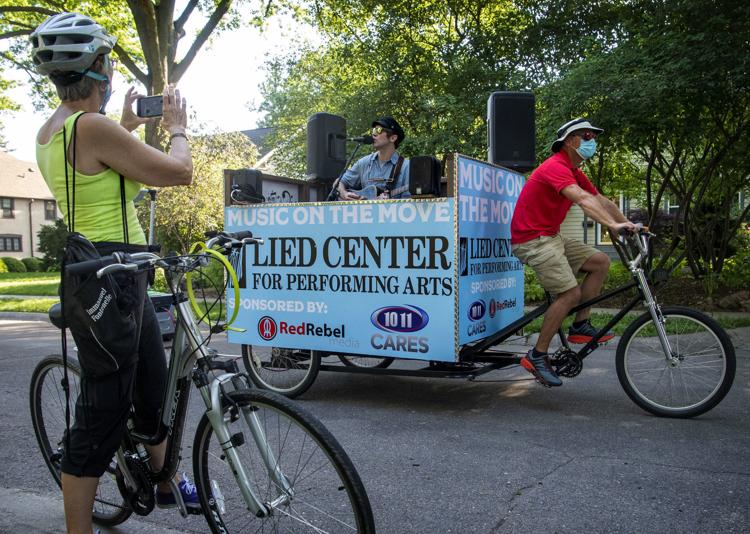 Pool Reopenings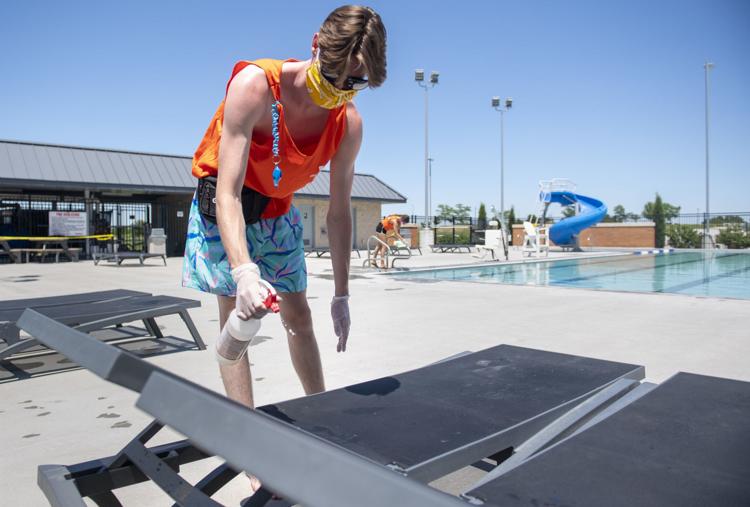 Judiciary Committee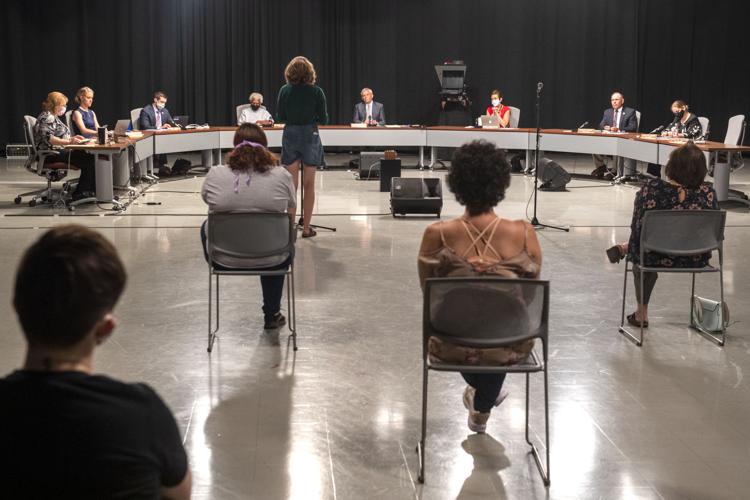 Eagle Raceway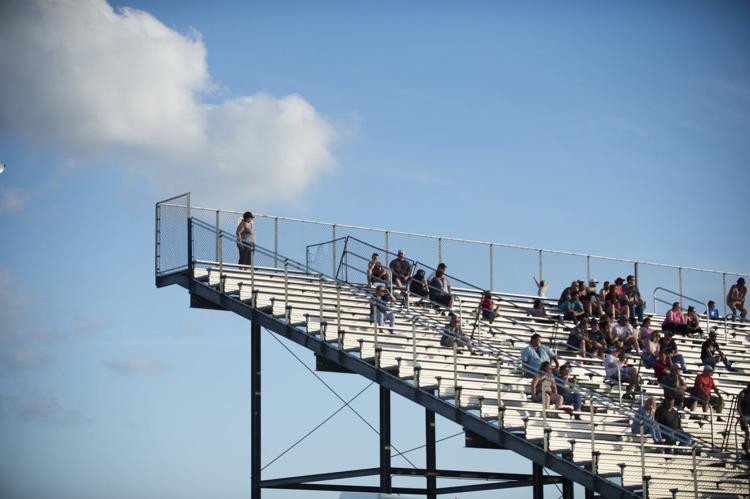 Bars Opening in Lincoln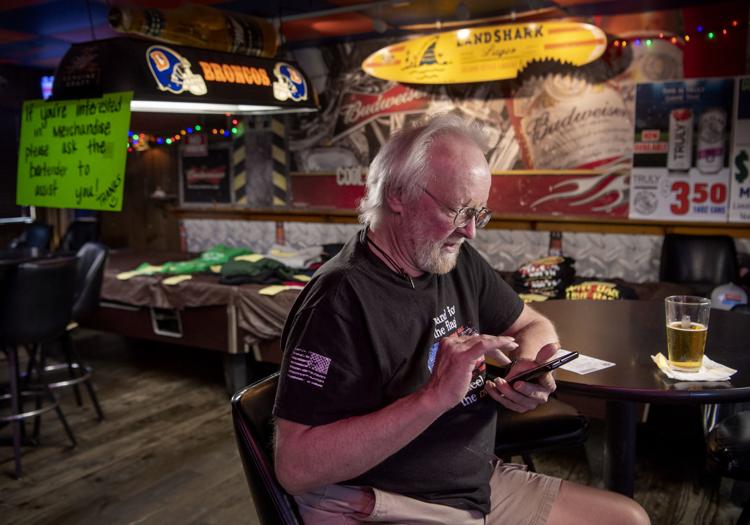 LPS Teachers Retirement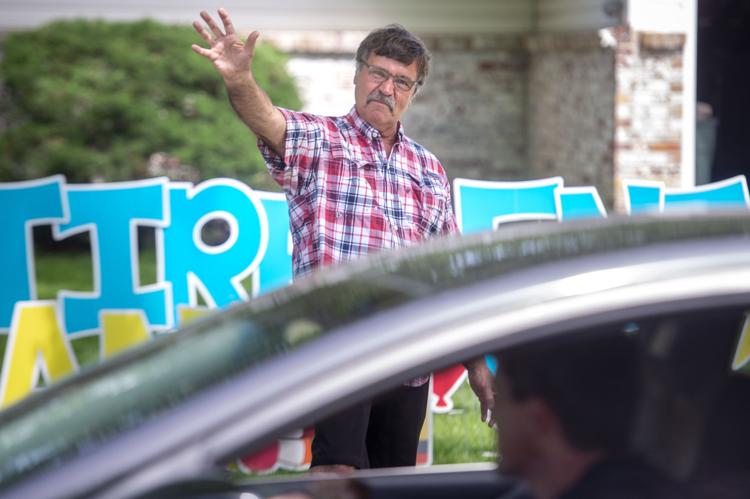 Holmes Lake Manor Horse Visit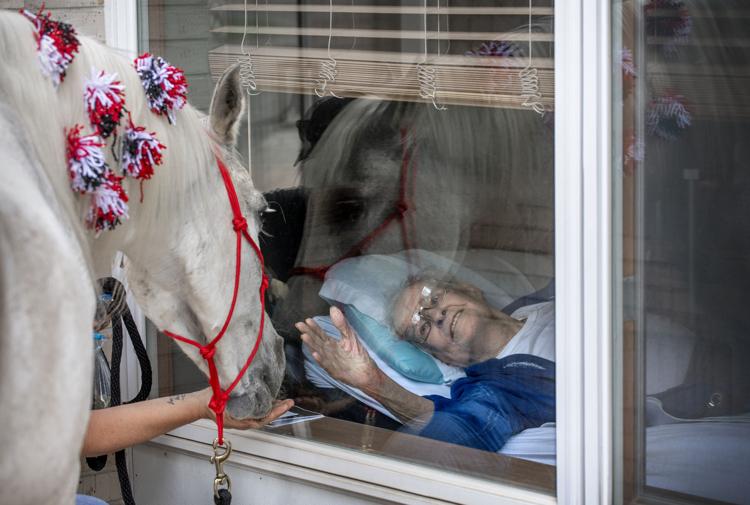 Michener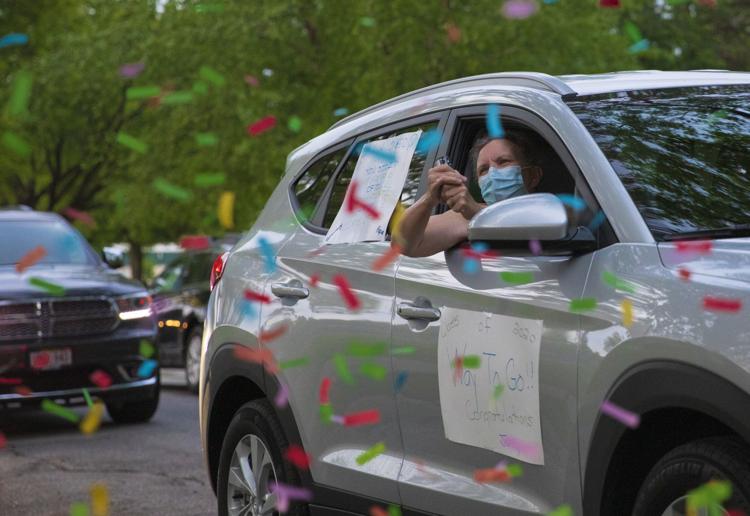 Lancaster County Courthouse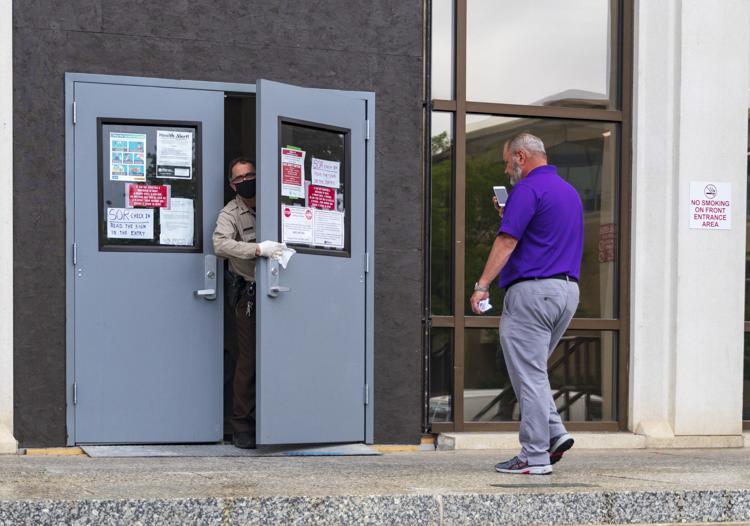 Campgrounds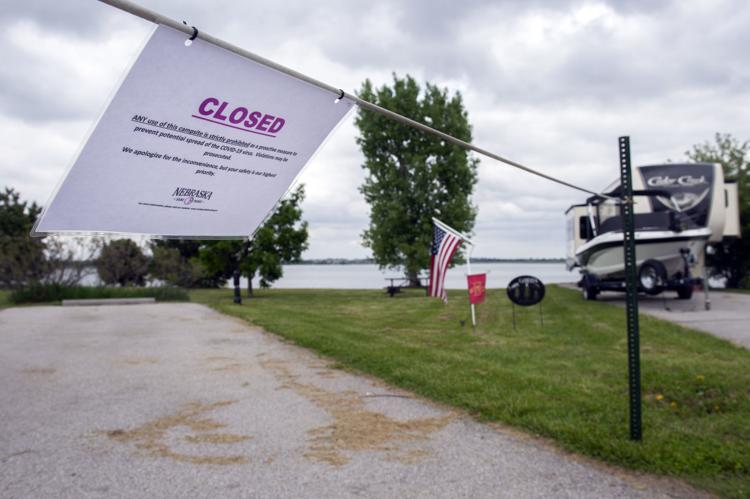 Church Social Distancing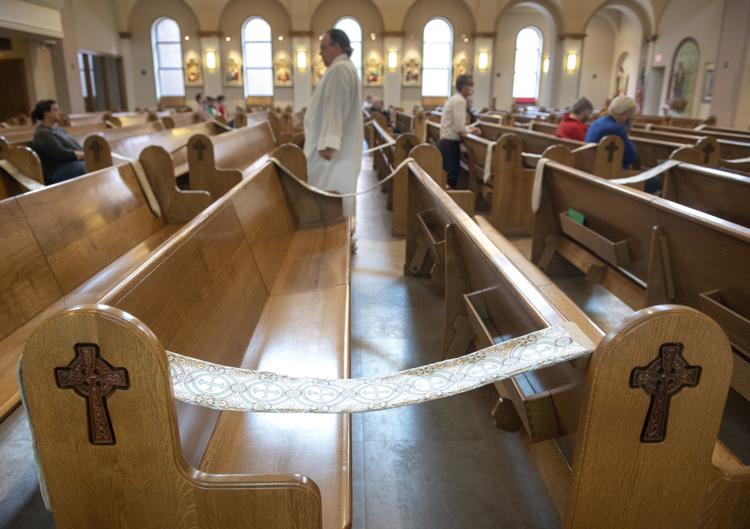 Boys and Girls Club food distribution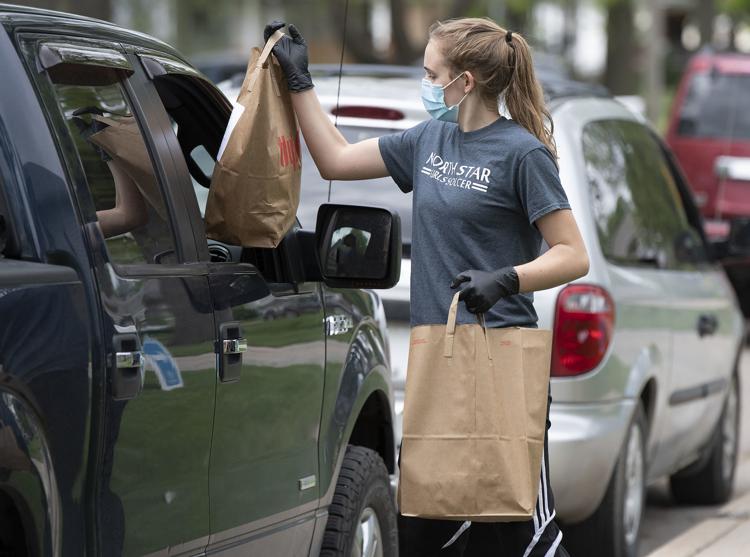 Children of Smithfield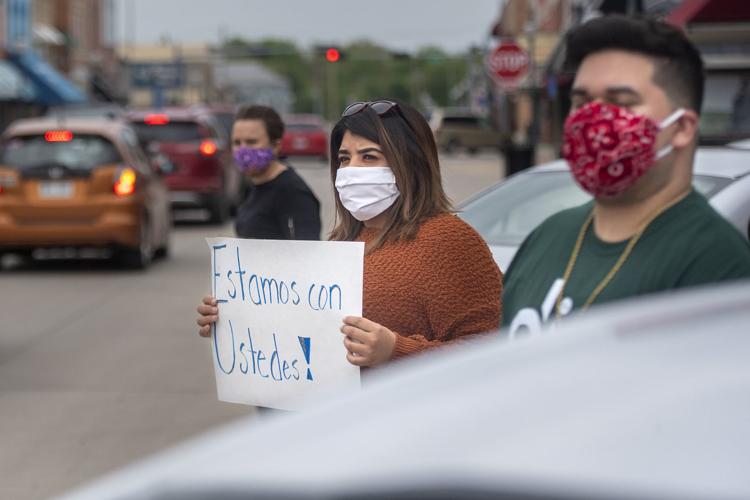 Farmers Market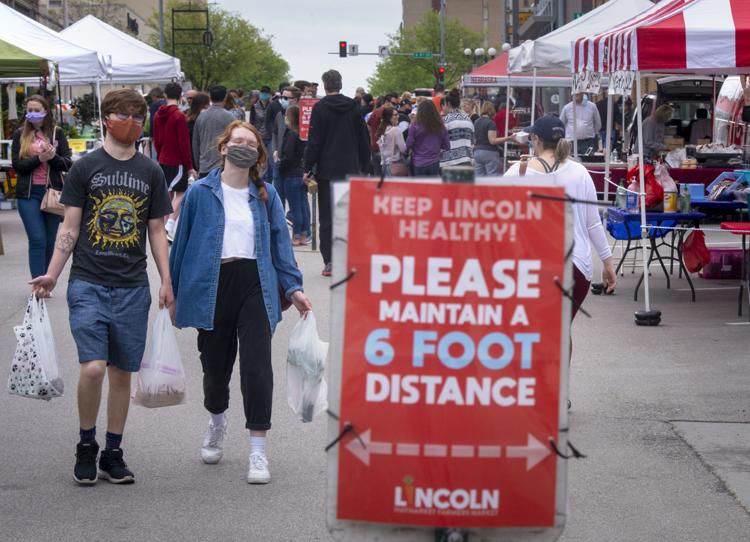 Parkview Christian Teacher Appreciation Day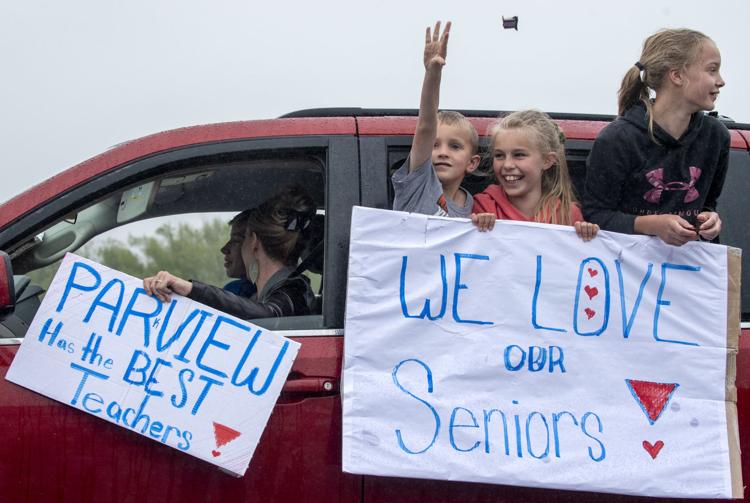 Signs on South 16th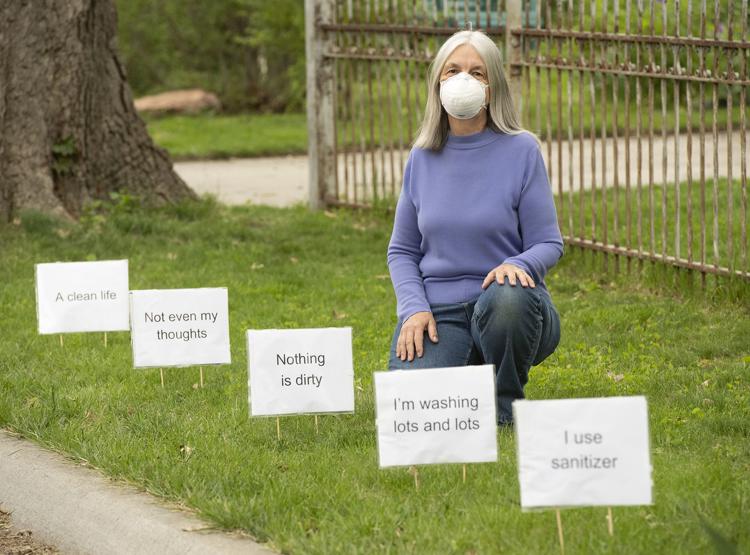 Election Day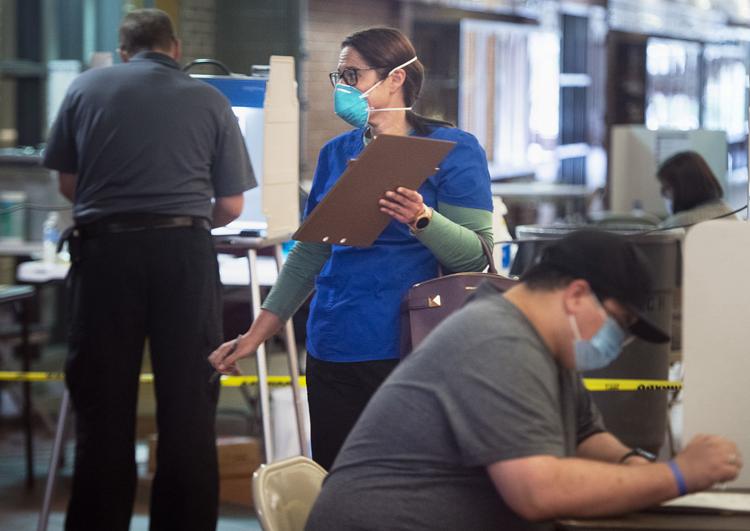 Lincoln reopening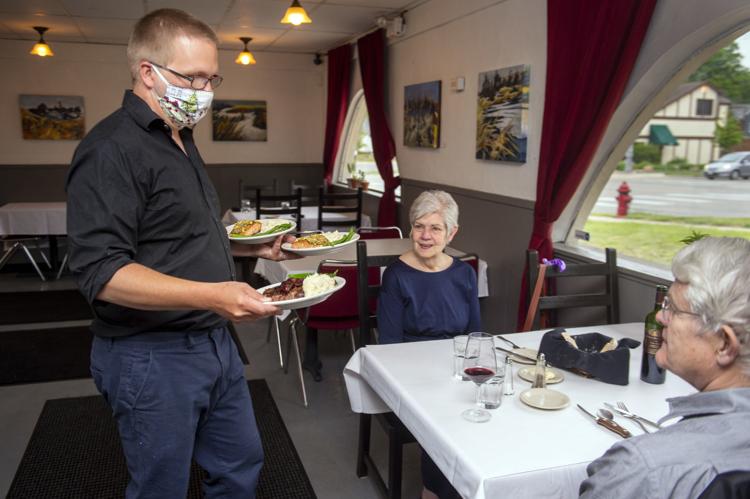 Mother's Day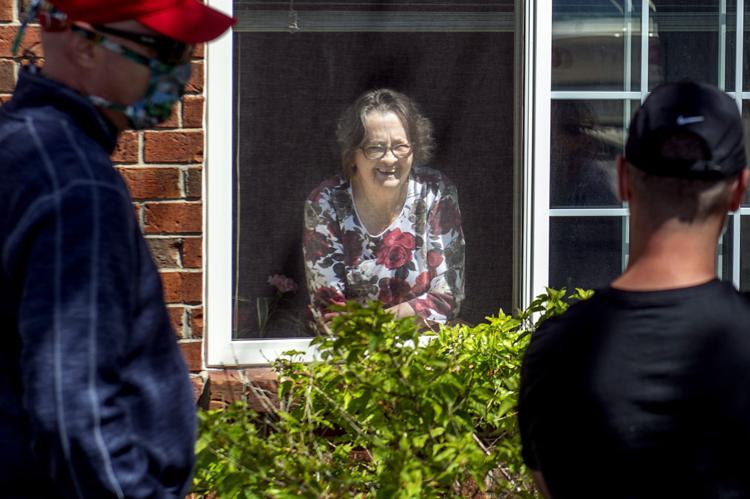 Reopening Hair Salon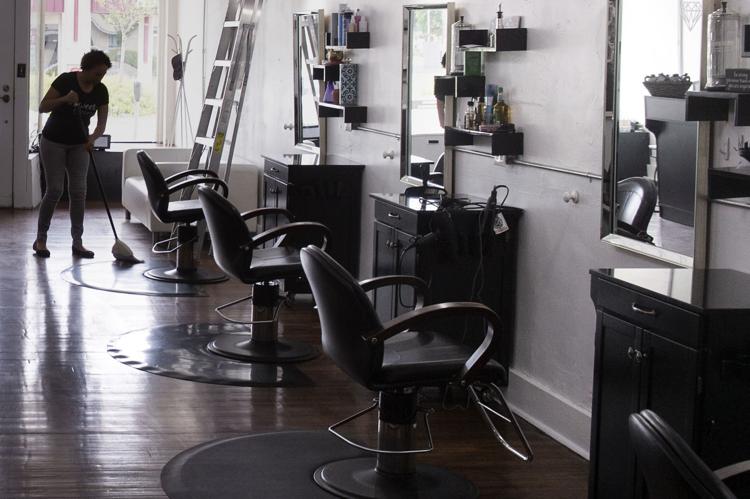 Lincoln Christian 2020 Seniors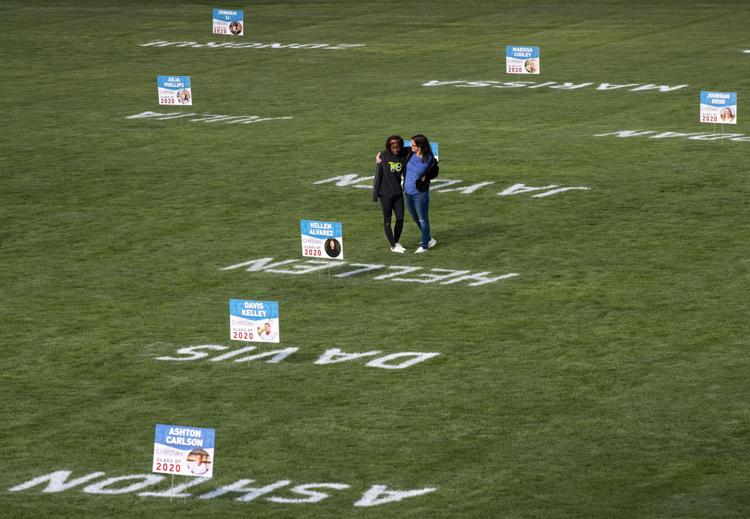 Test Nebraska site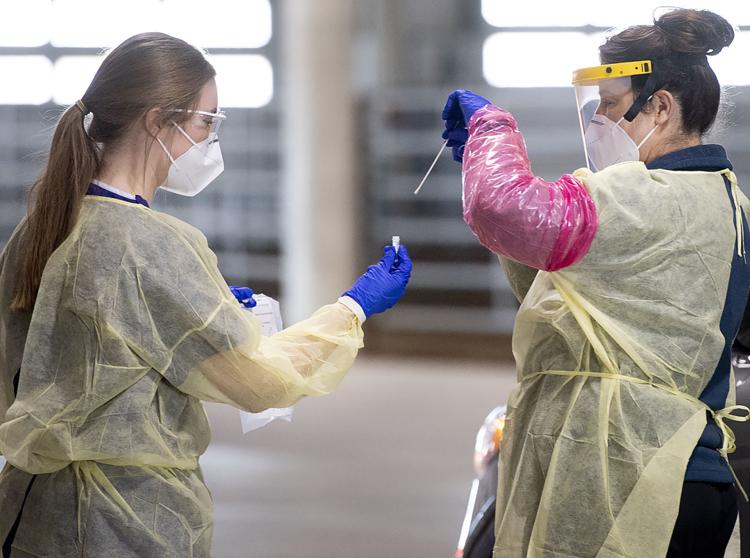 Selfie wall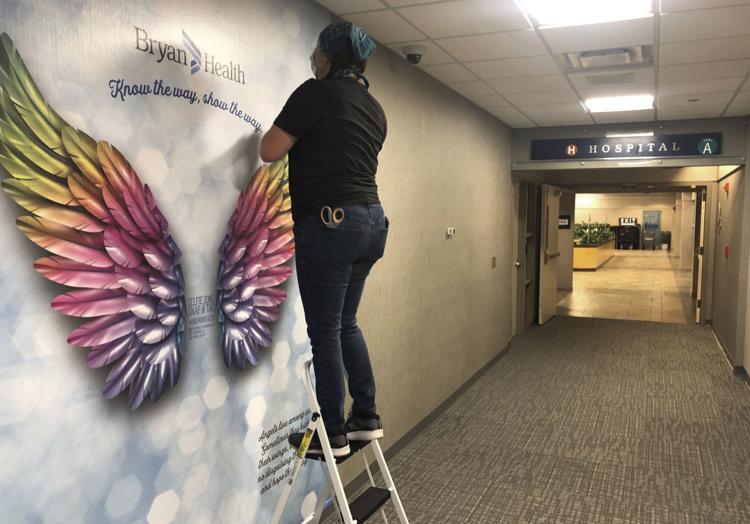 Drive-Thru Career Fair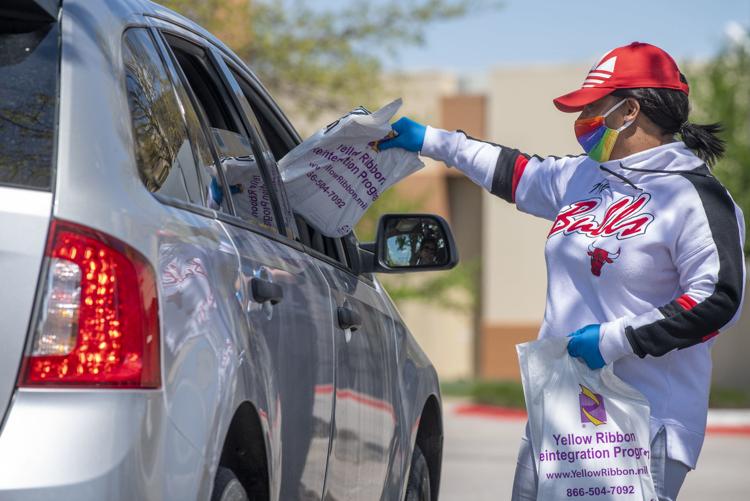 Center for People In Need food distribution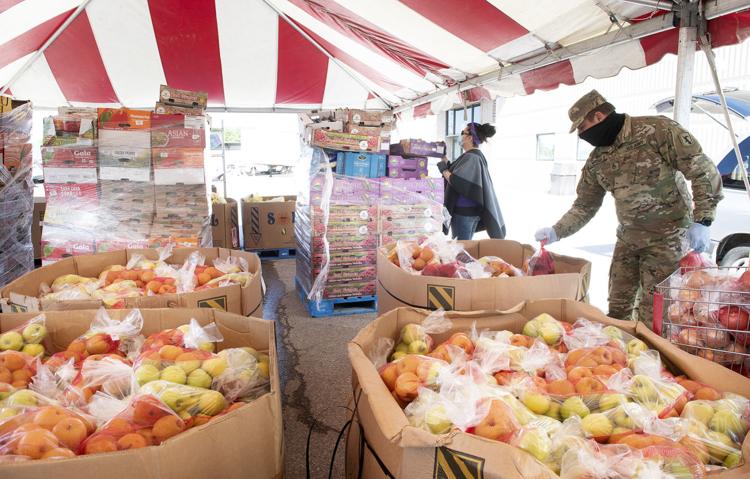 Marathon void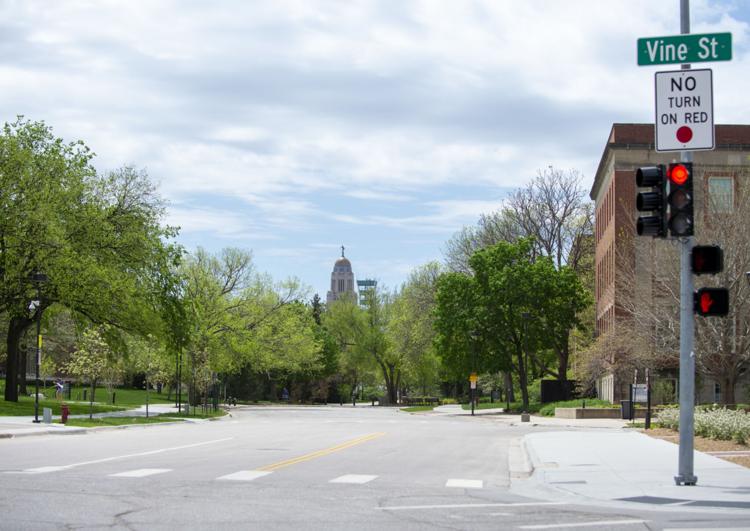 Art walk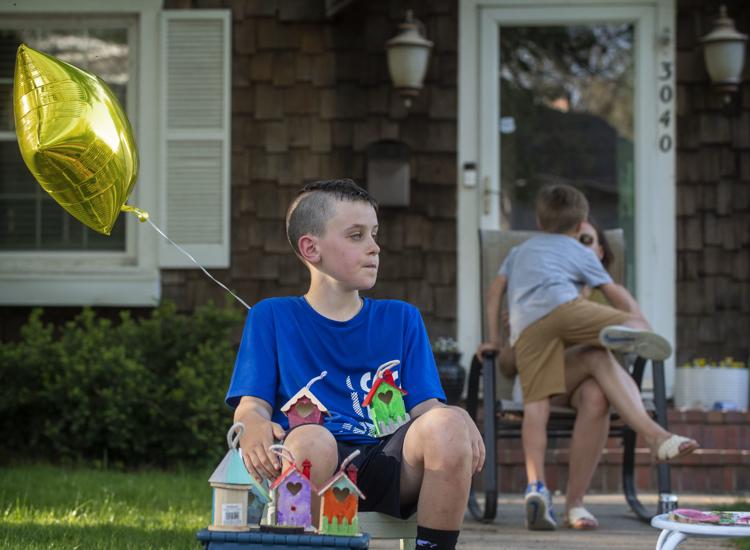 Gateway Mall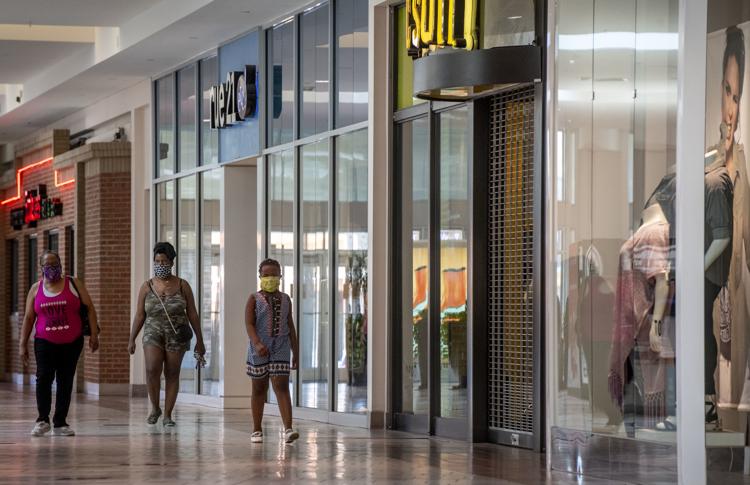 Drive-through parade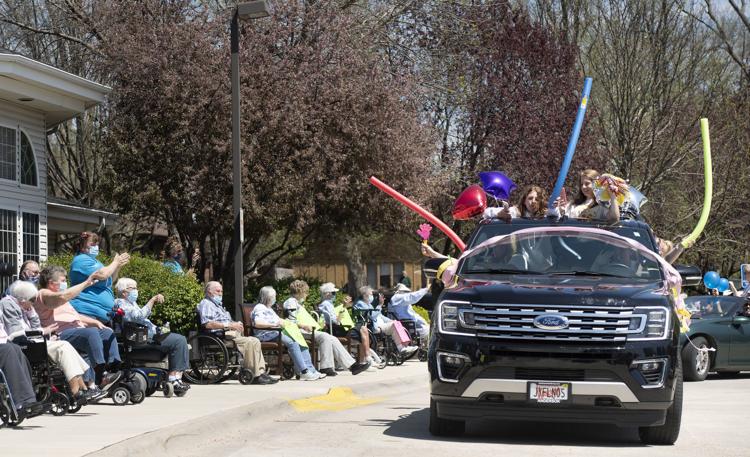 Former Cop Birthday Drive-by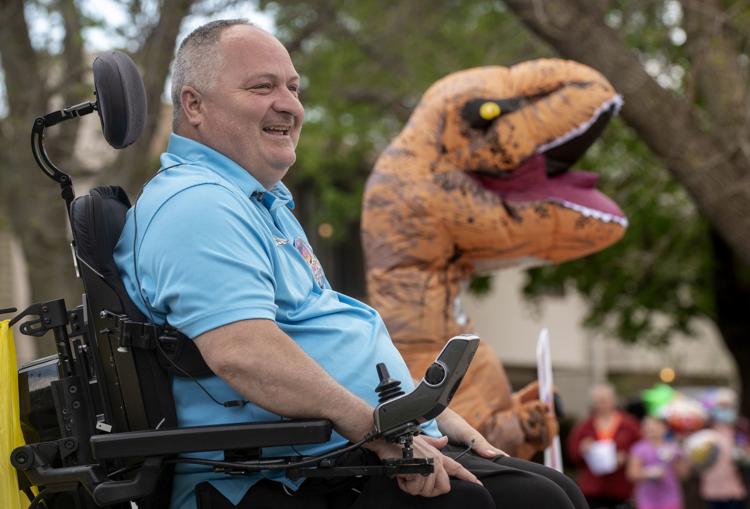 Masks For Truckers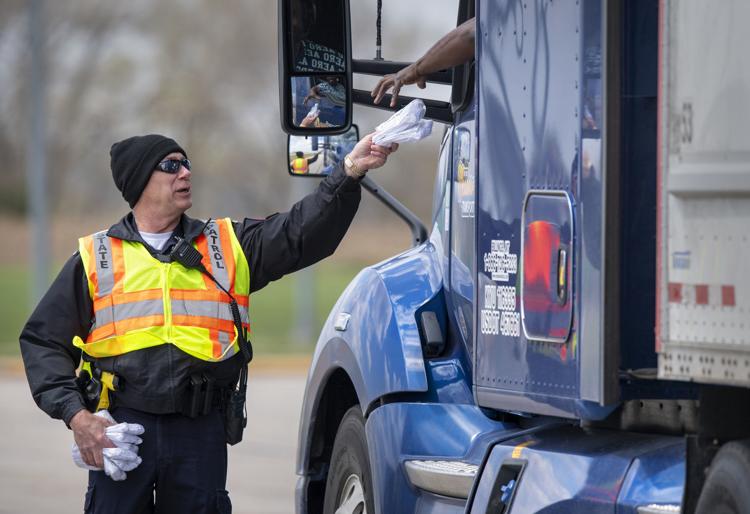 Hero Signs
Puzzles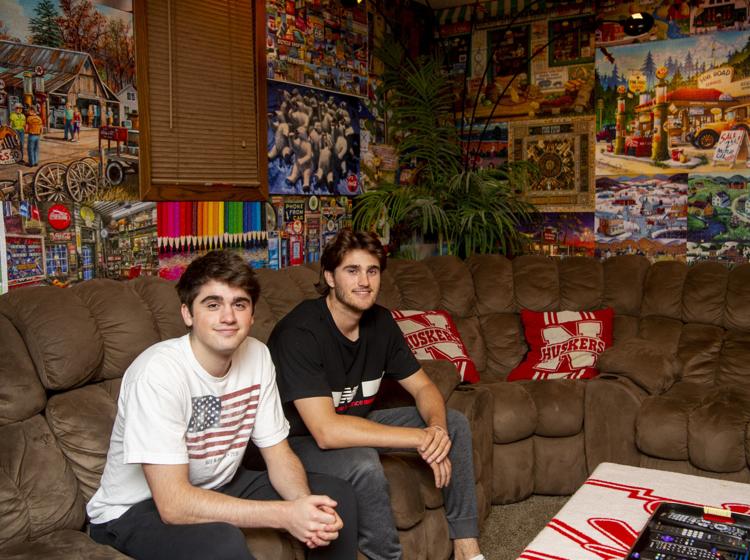 O Street cruising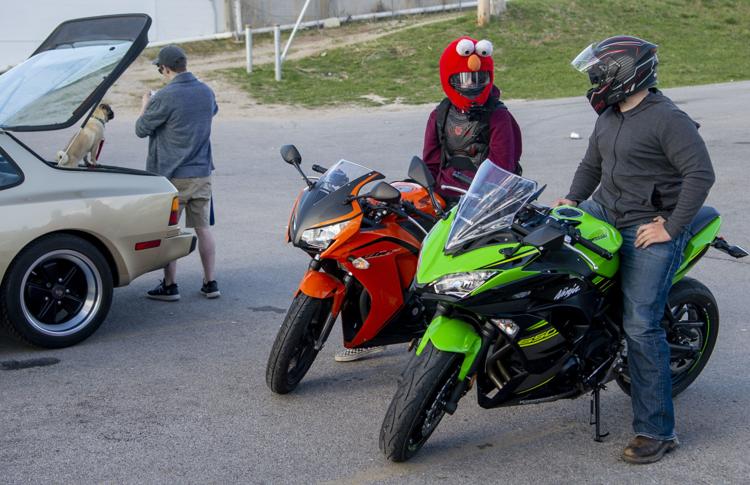 BikeLNK disinfecting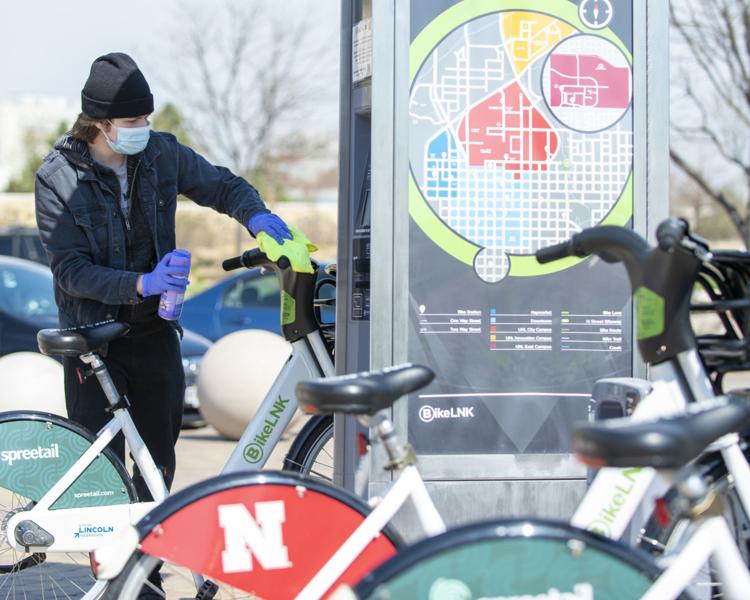 Bryan Mobile Testing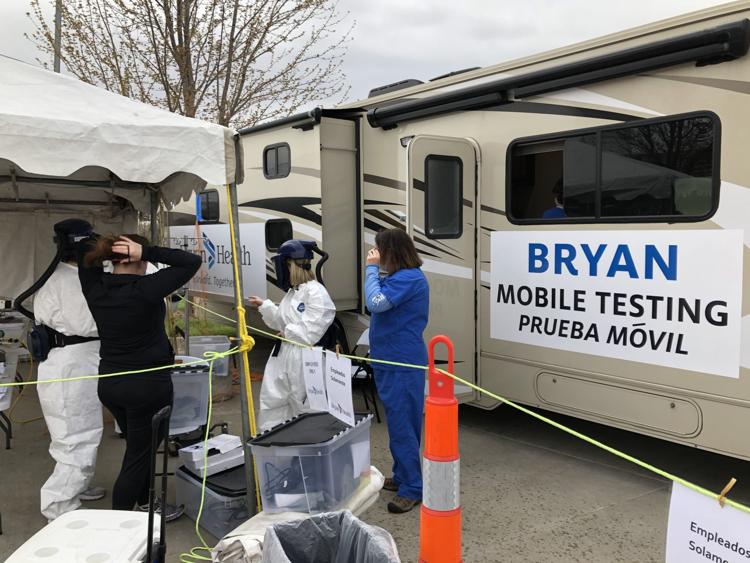 Teacher and Staff Parade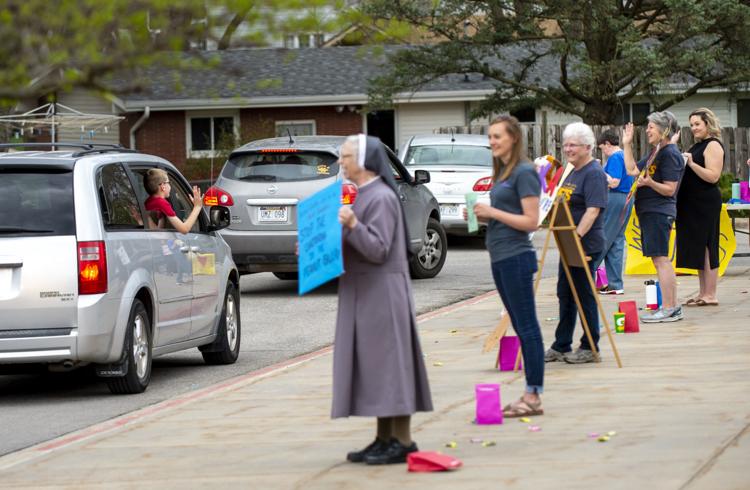 Thank you!!!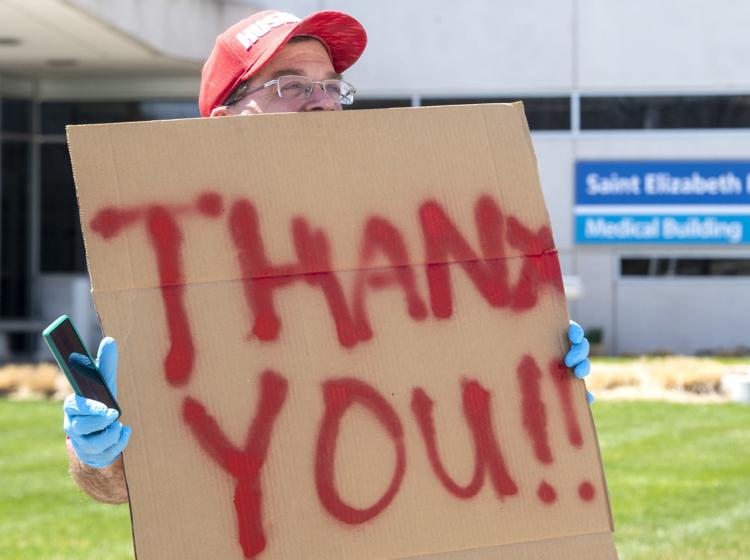 91-year-old released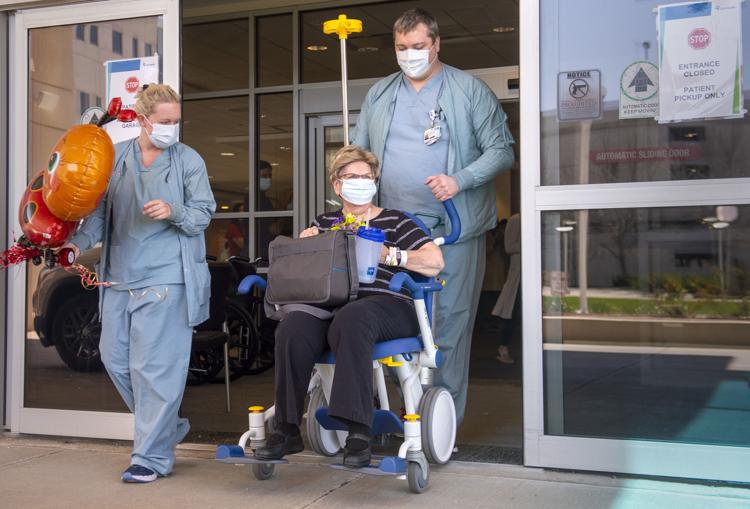 Air and Army National Guard COVID-19 testing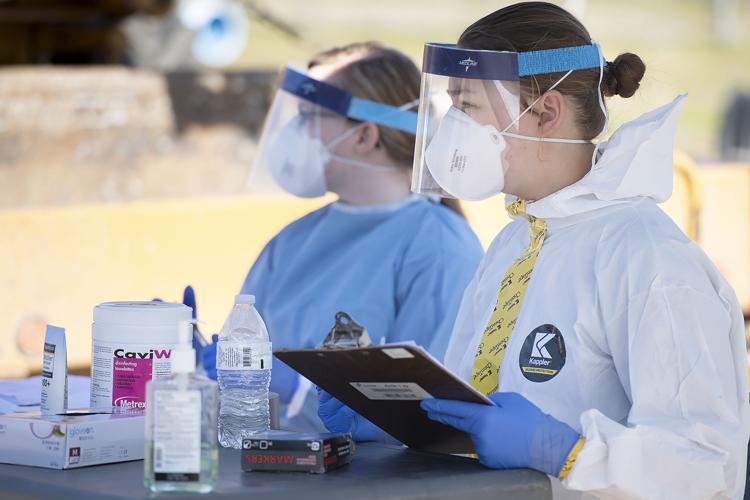 Food Bank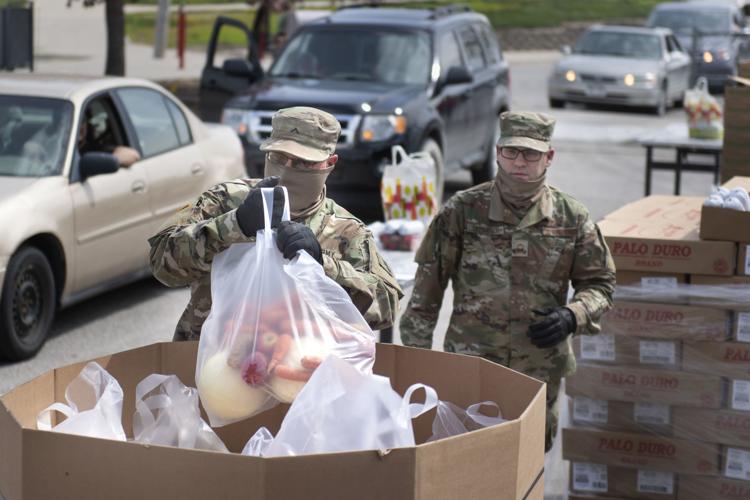 Thank you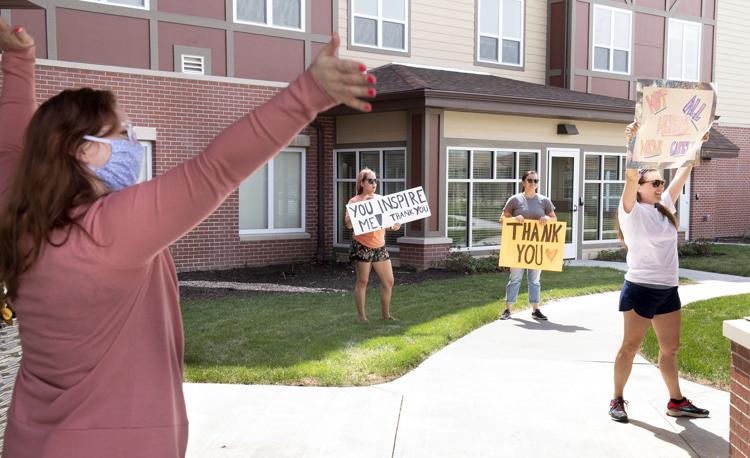 Thanks to LJS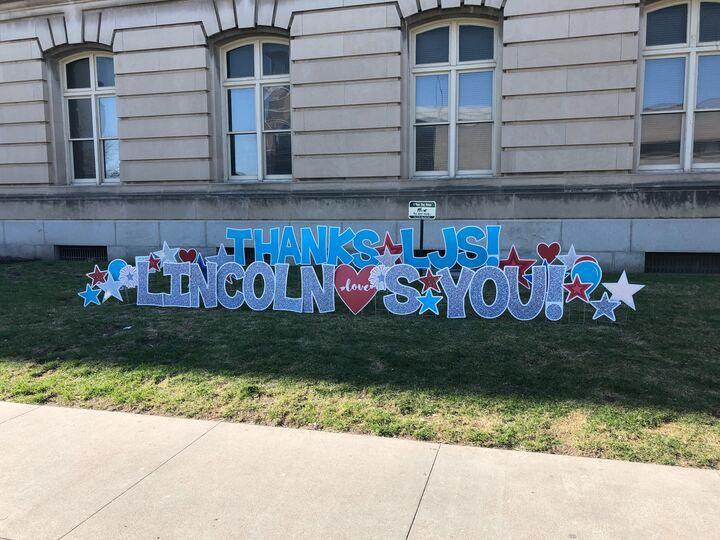 Thank You
Eagle with PPE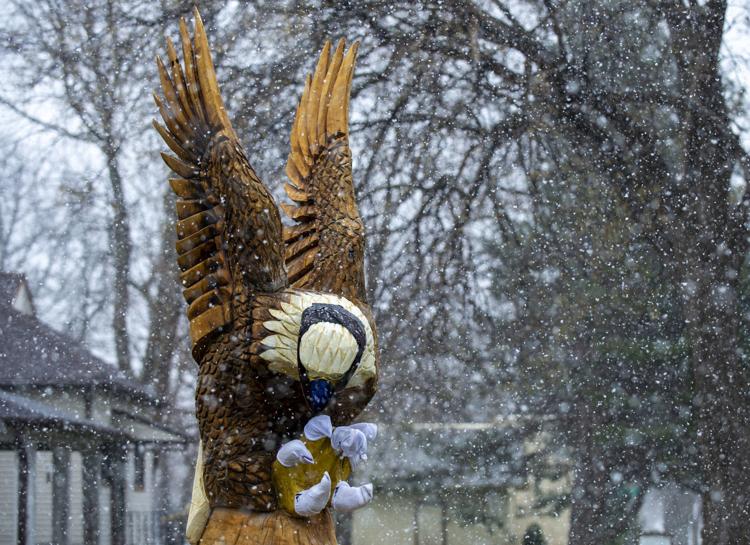 Football Stadium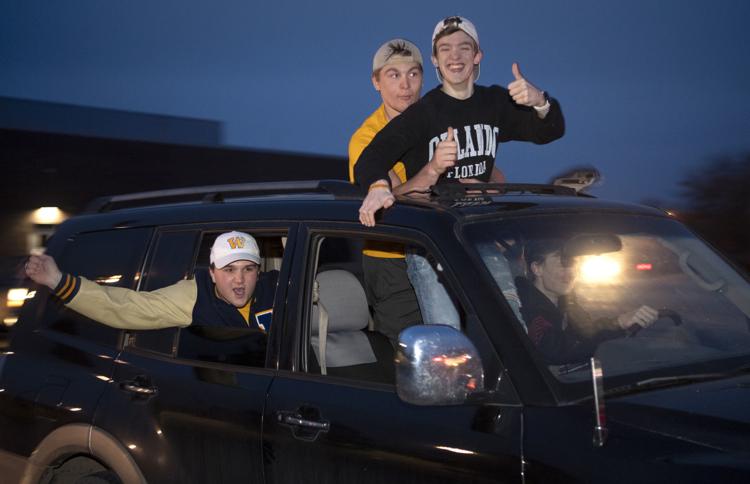 COVID-19 State Employee Union
Herbie Husker Runzas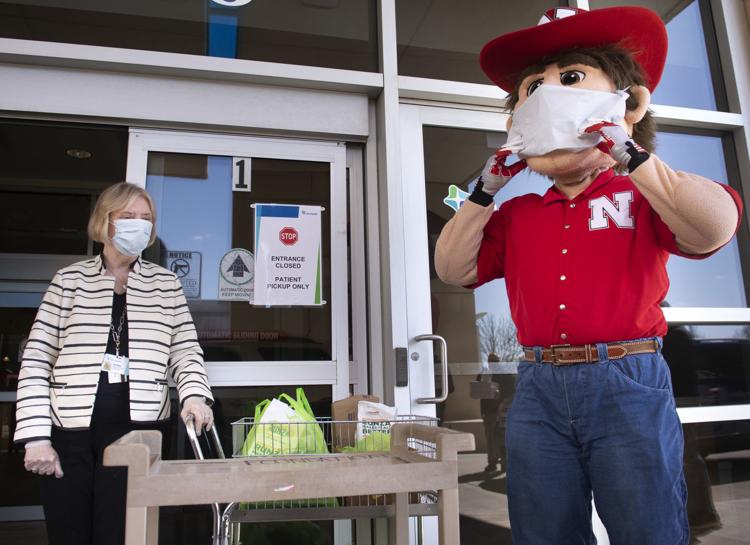 Virtual City Council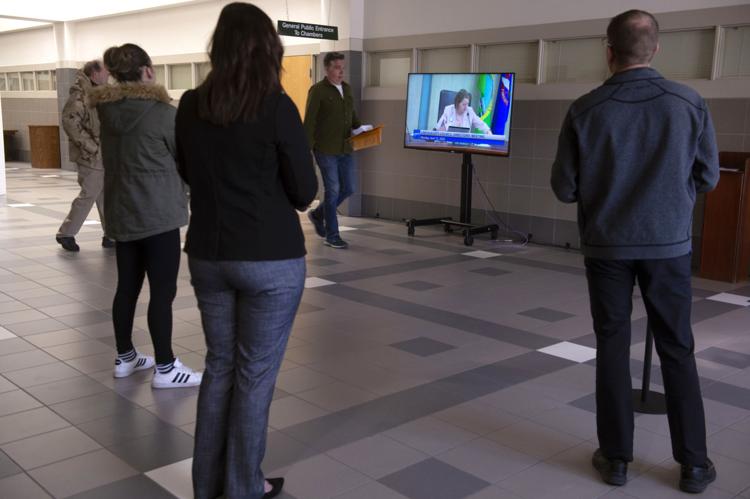 Drive-by Easter egg hunt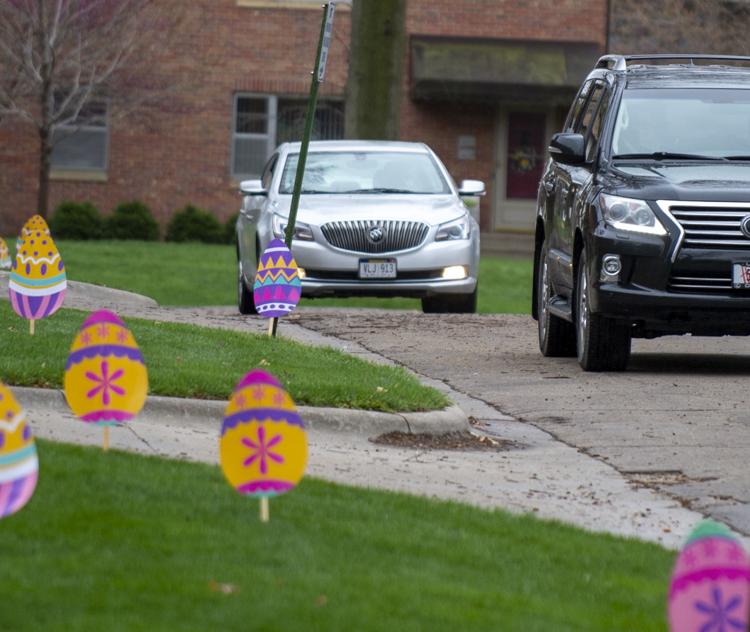 Watch: Lincoln neighbors sing 'The Old Rugged Cross'
Good Friday Music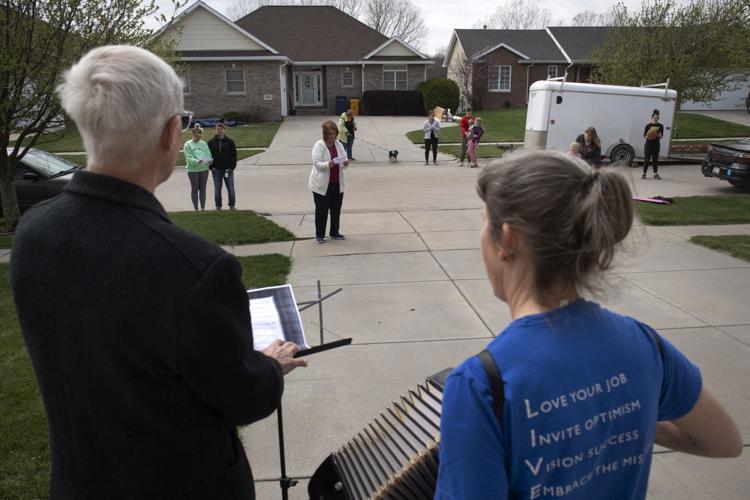 Masks on a walk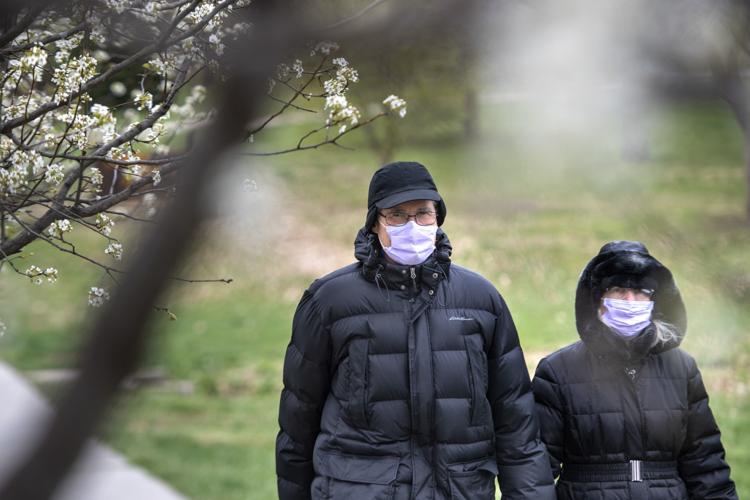 Watch: A timelapse of the mural at Saro Cider
Heroes sign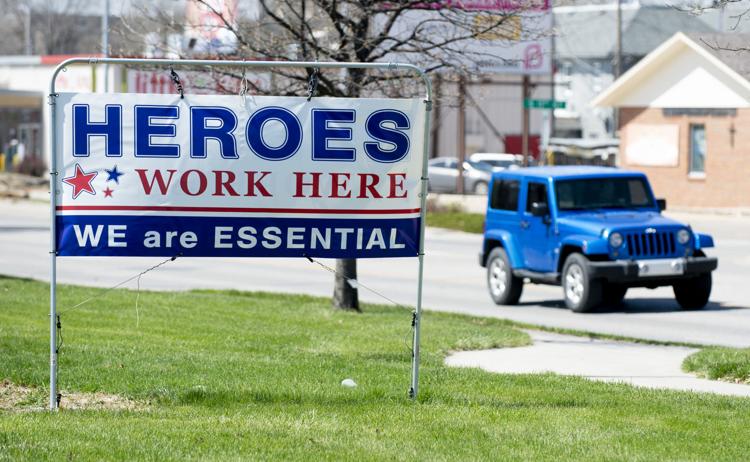 COVID-19 Workplace Safety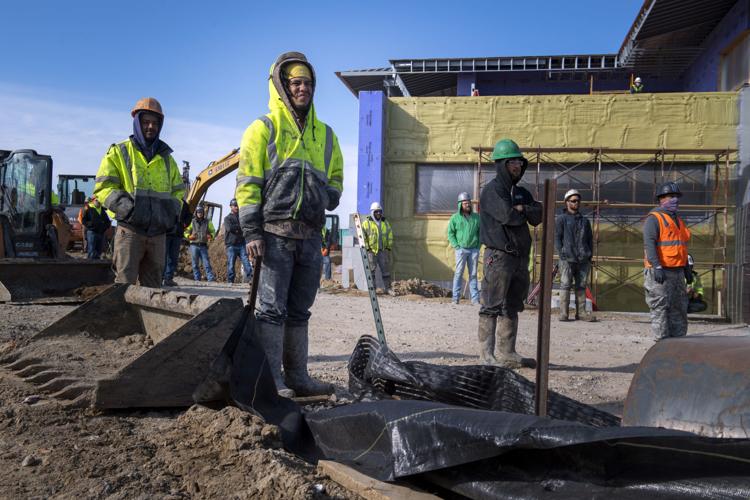 Watch: Steffany Lien twirls at birthday party
Shirts for FEMA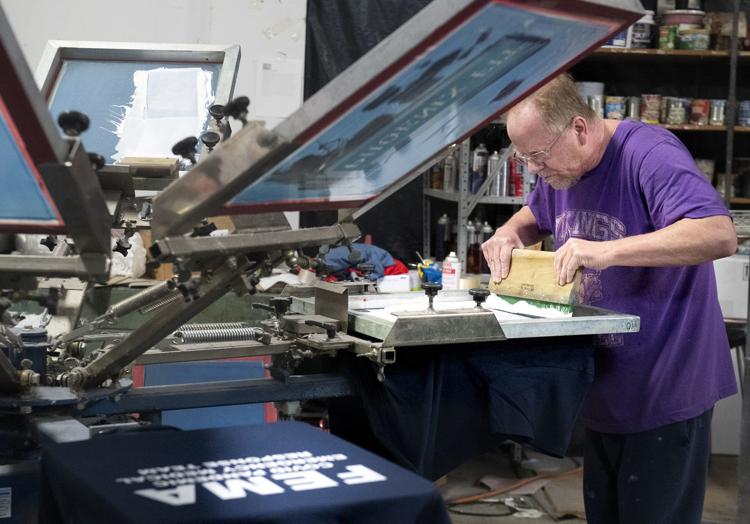 Watch: Hand sanitizer rolls off Innovation Campus assembly line
No fun here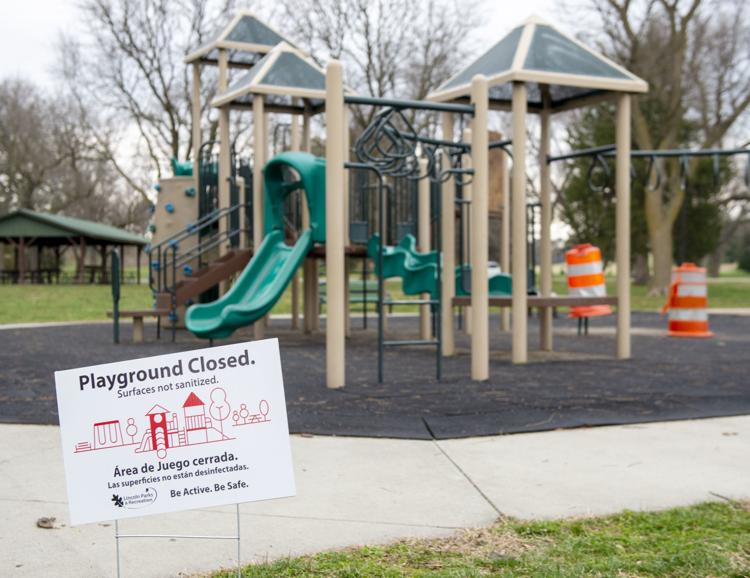 Wildlife Safari Park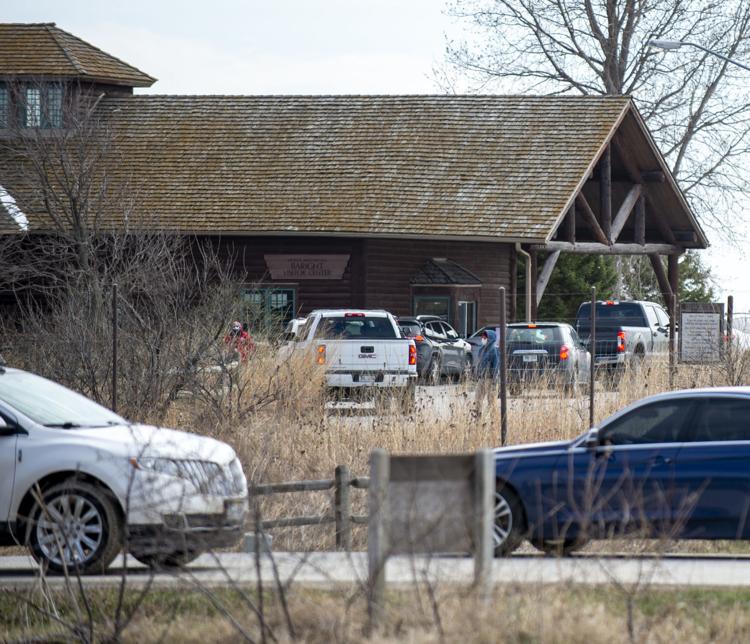 Inverse Parade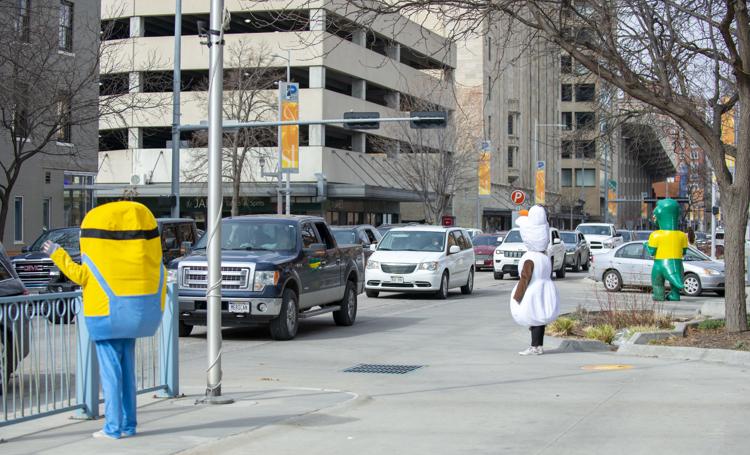 Essential workers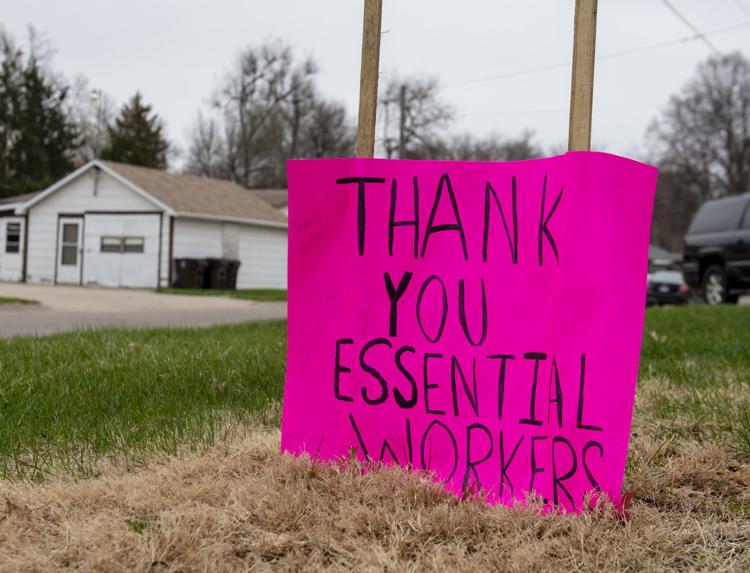 Haymarket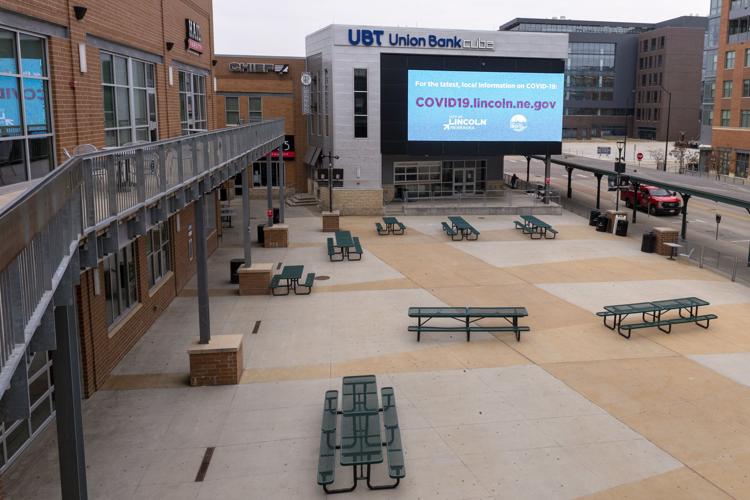 Empty downtown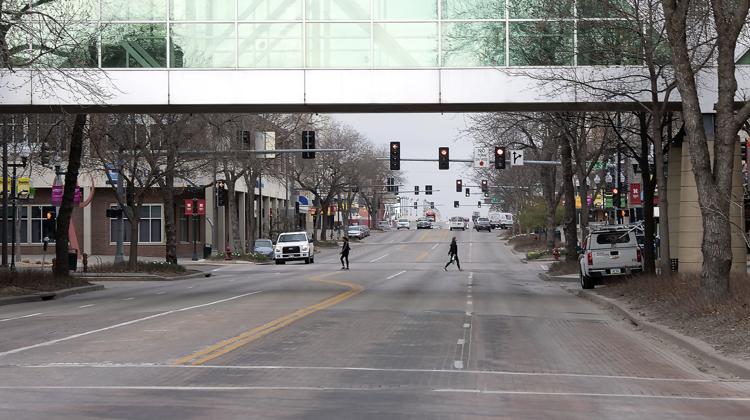 Nursing Home Horses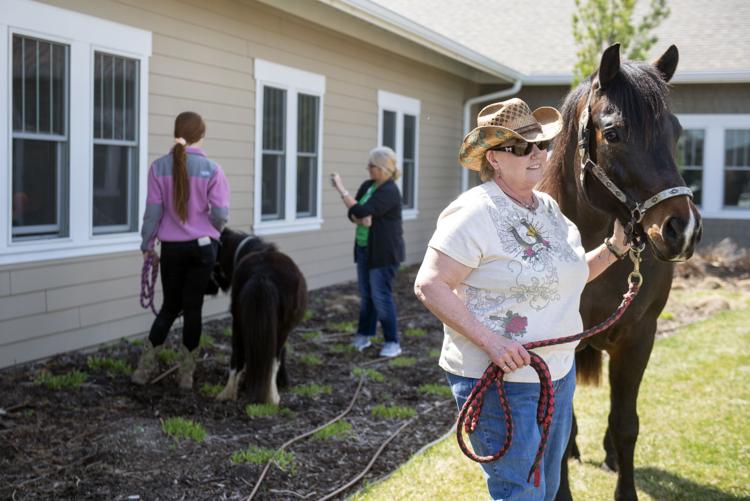 Tower Square sign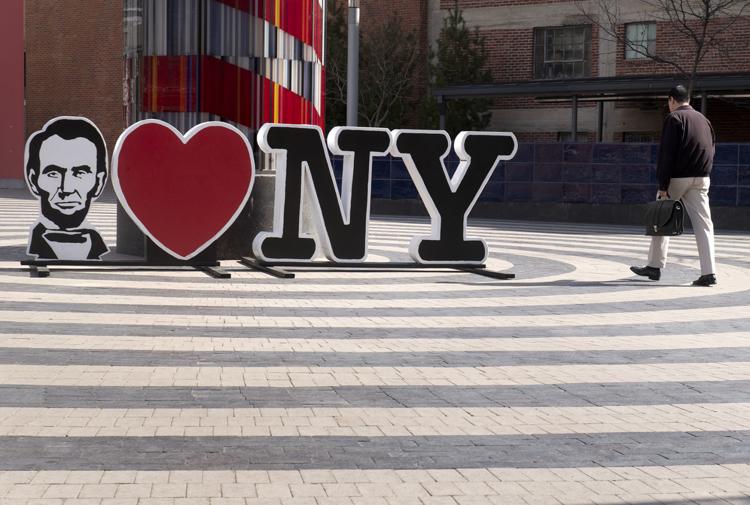 Noyes Art Gallery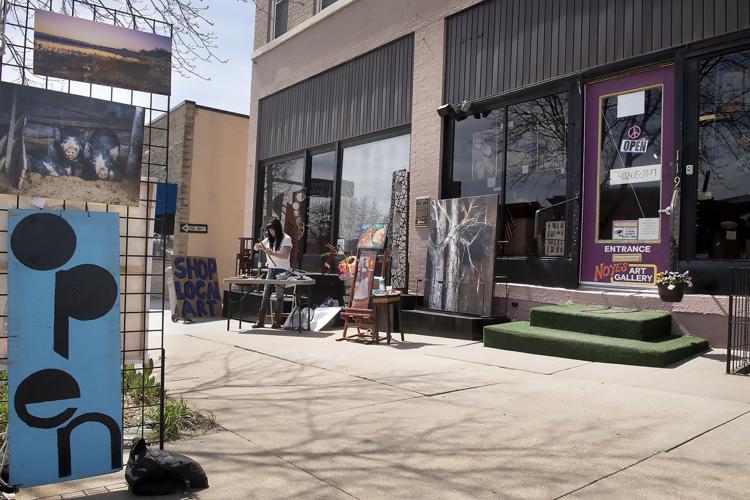 Free ice cream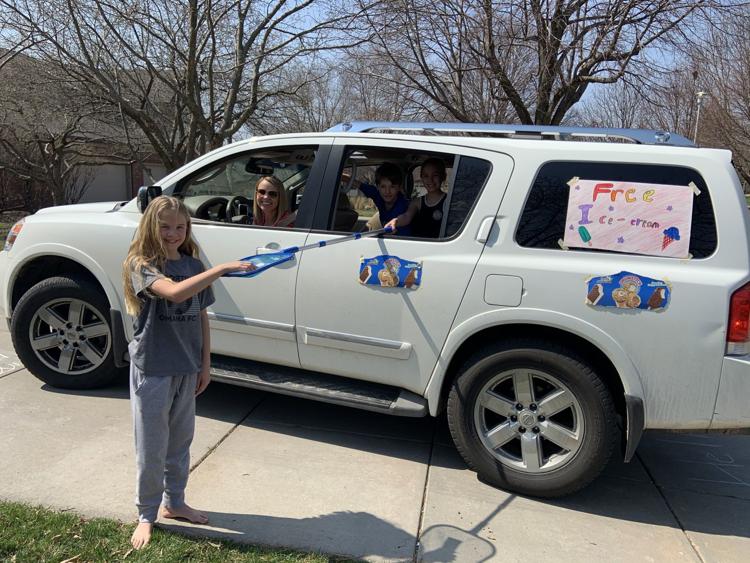 Billboard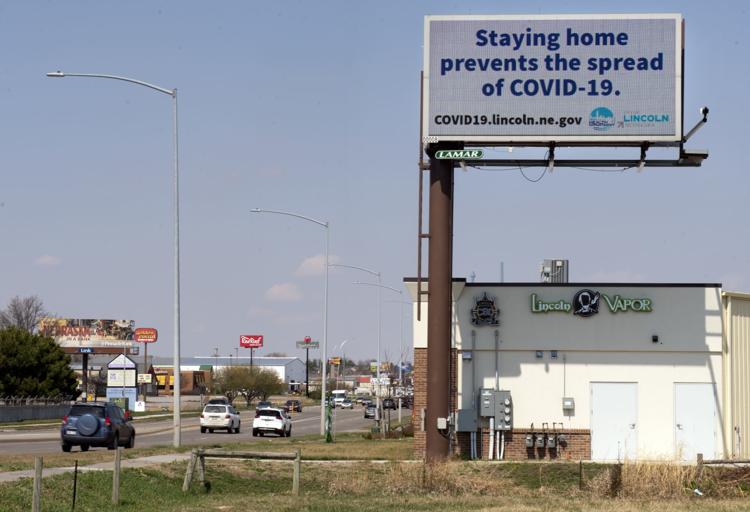 Coronavirus Testing CHI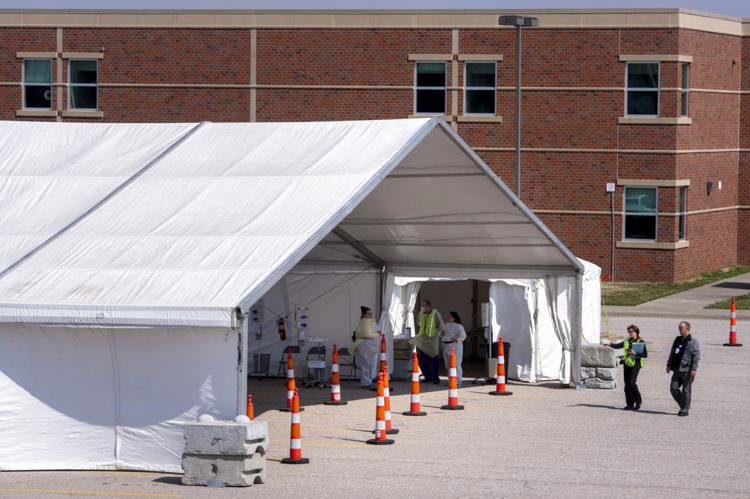 Free lunch for truckers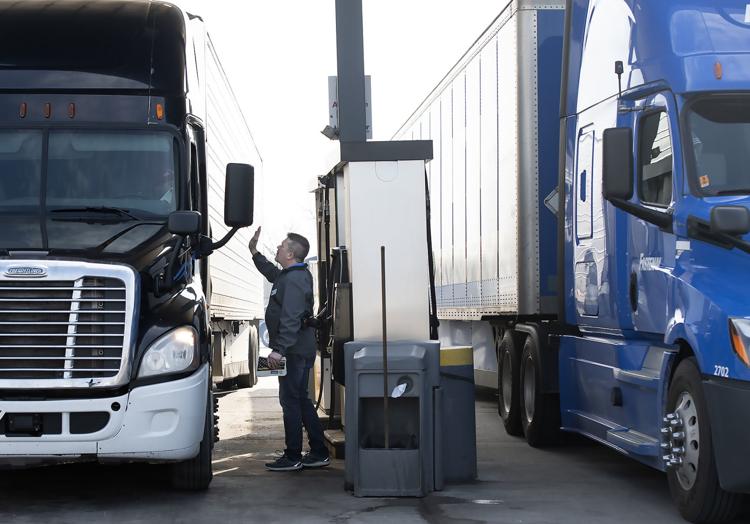 Church services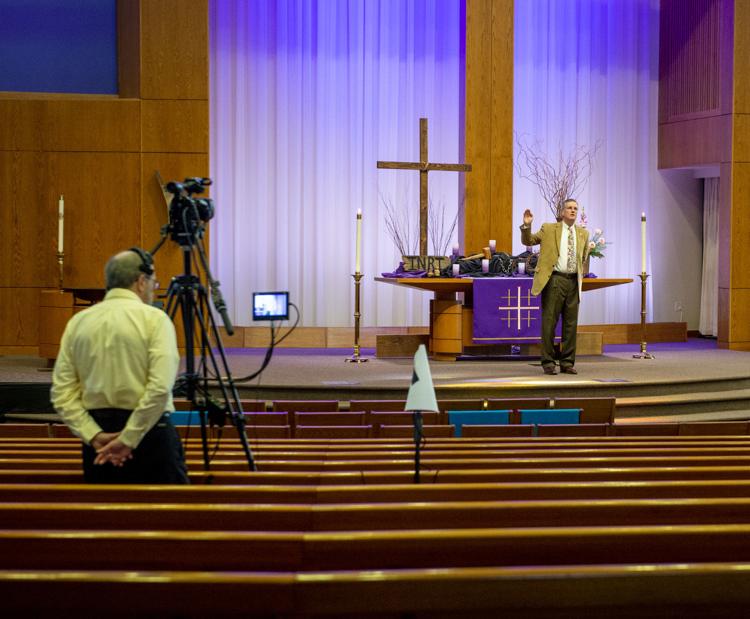 WATCH: Celebrating a birthday with a parade
DoorDash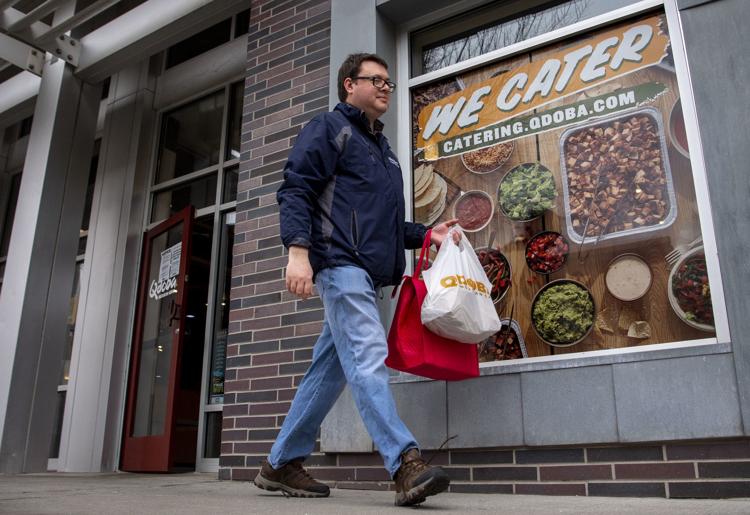 FoodNet
Restaurant takeout and delivery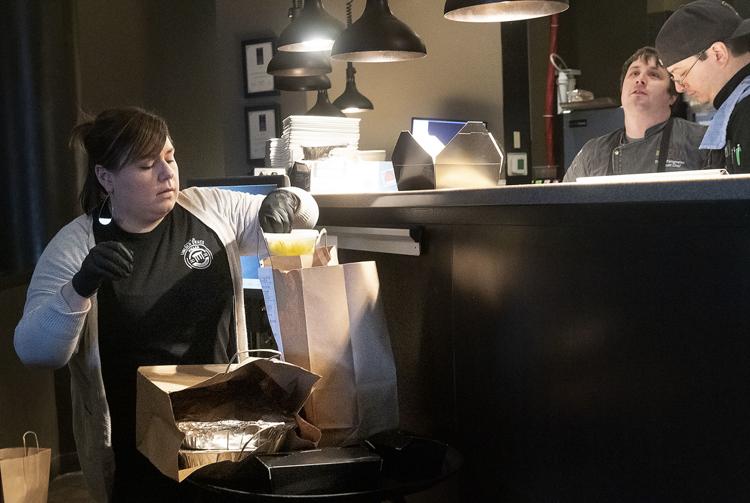 StarTran Ridership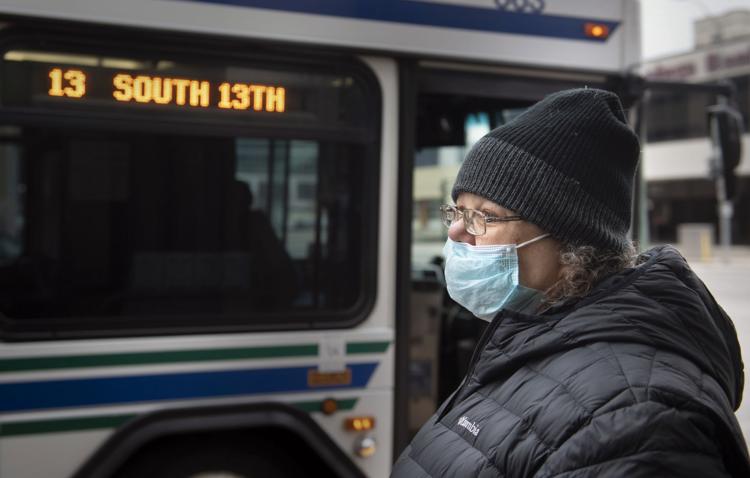 Barber Shop Restrictions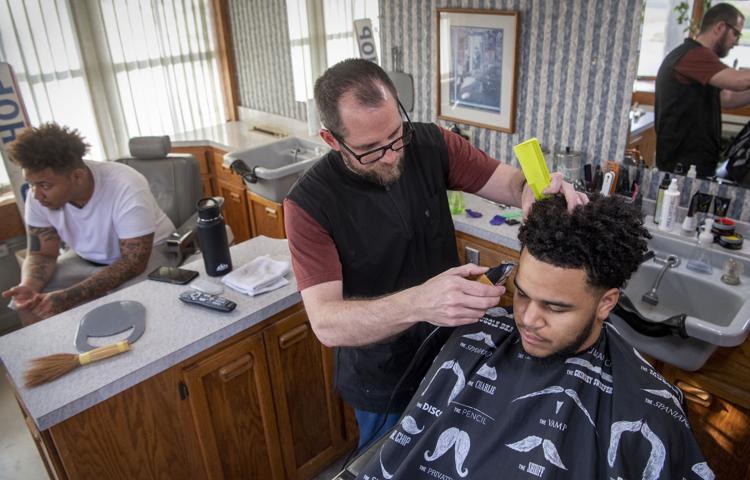 BigShots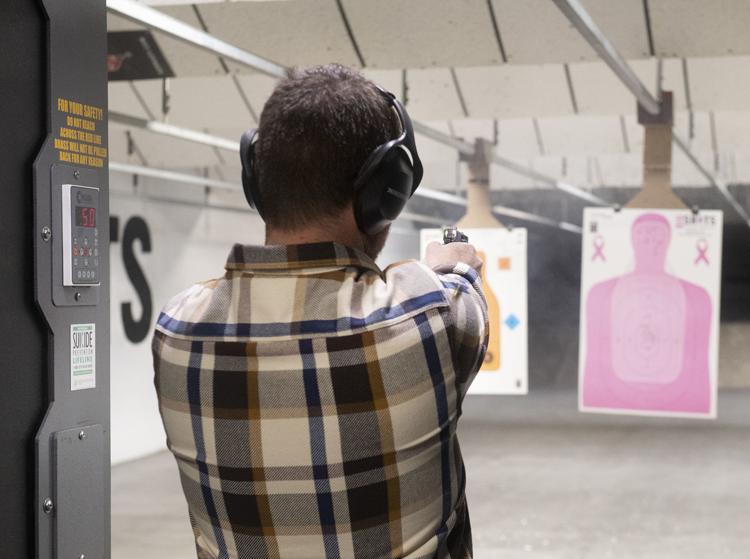 SCC donation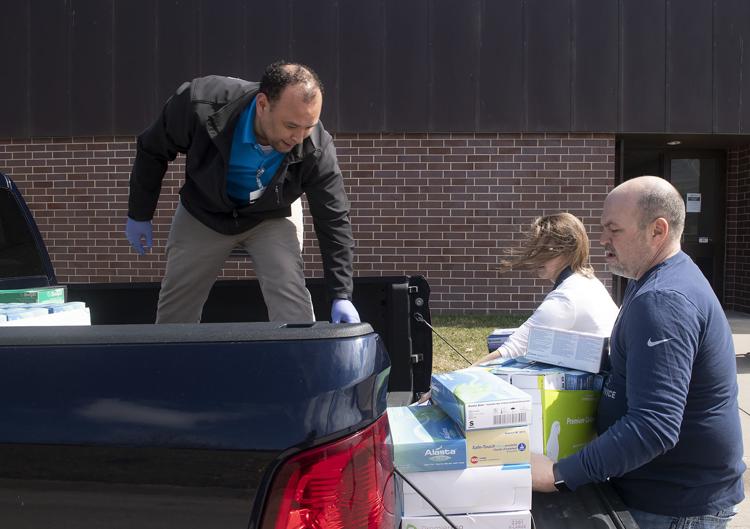 Virus Nursing Homes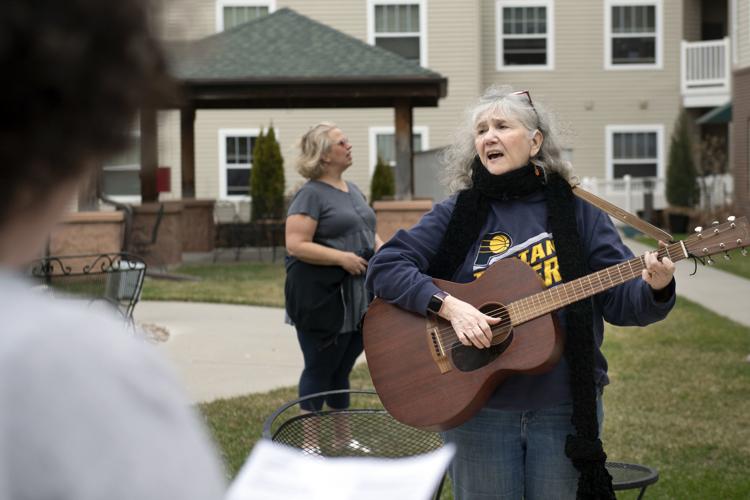 Simpsons in the windows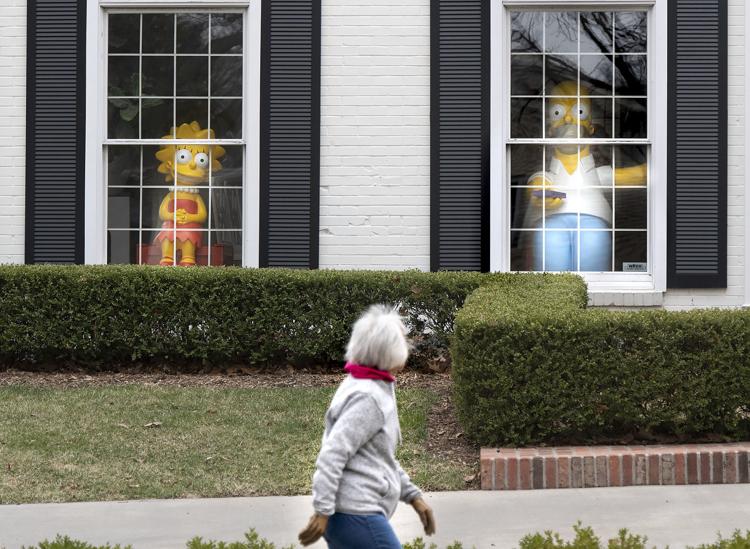 Virus Outbreak Nebraska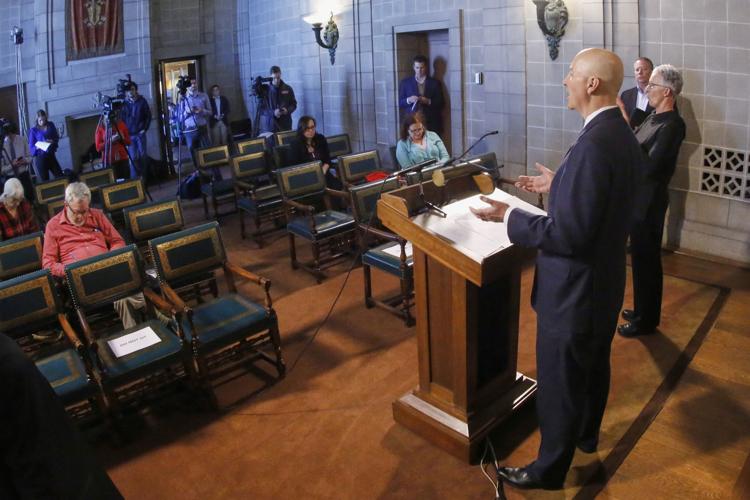 Drive-thru COVID-19 testing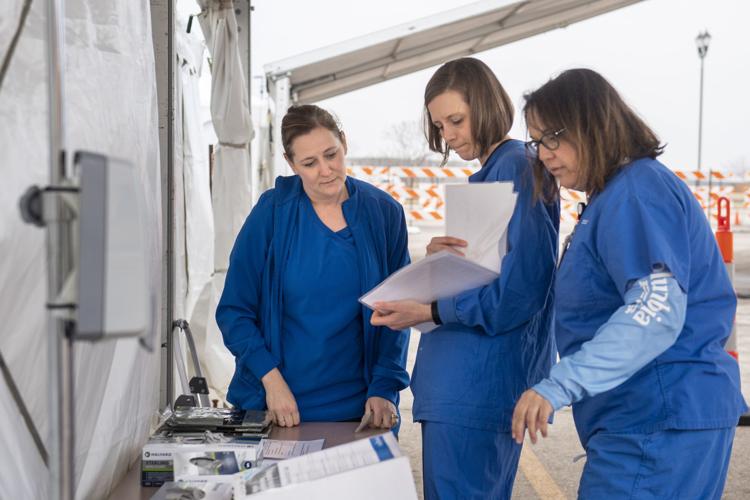 Protest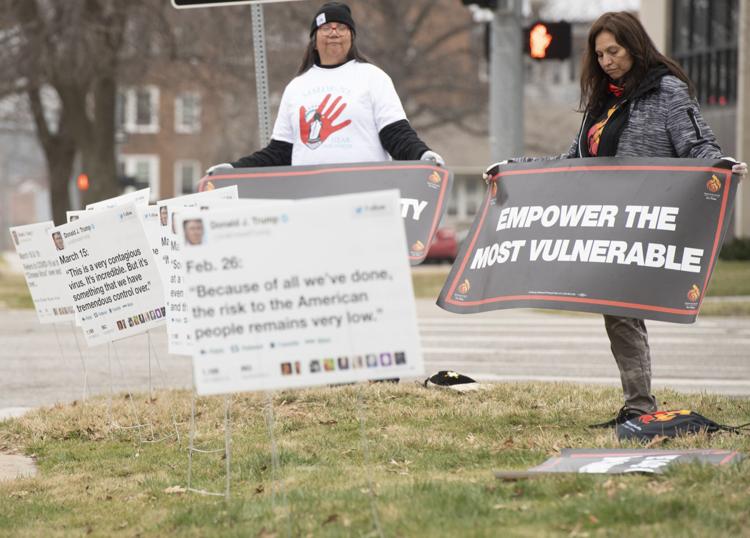 UNL Beekeeping virtual class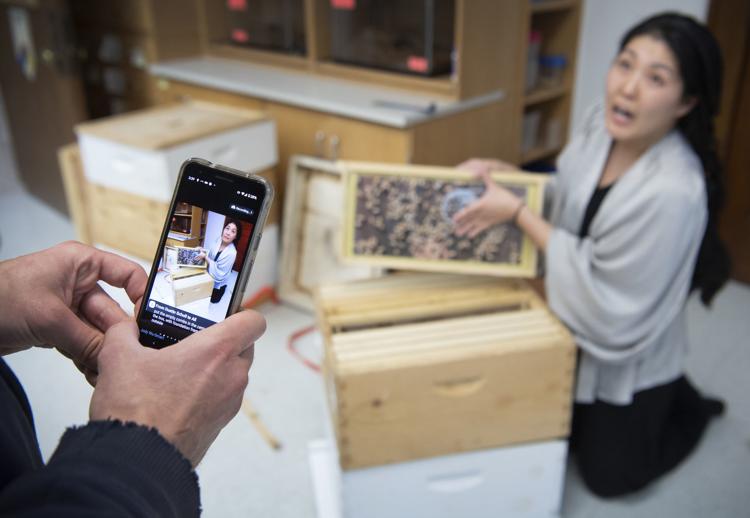 Computer monitors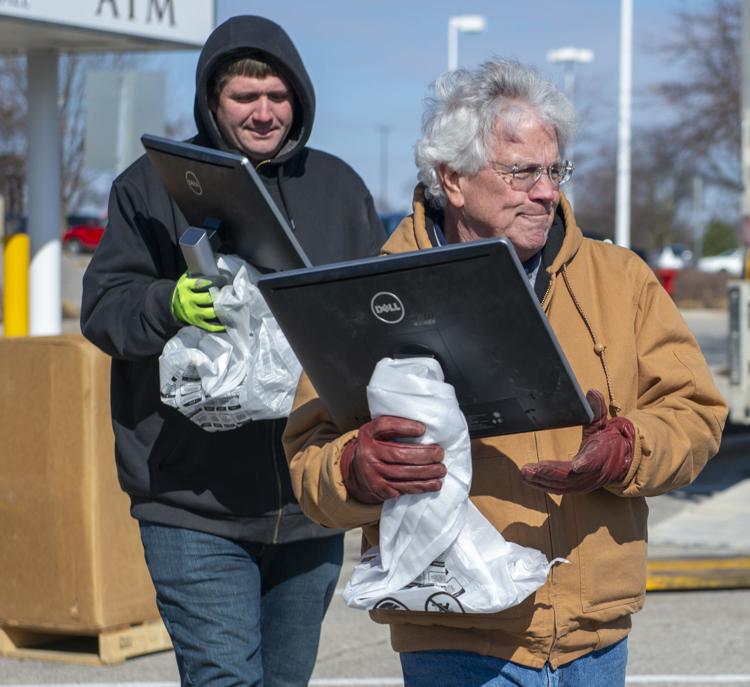 Lincoln Lutheran Online Teaching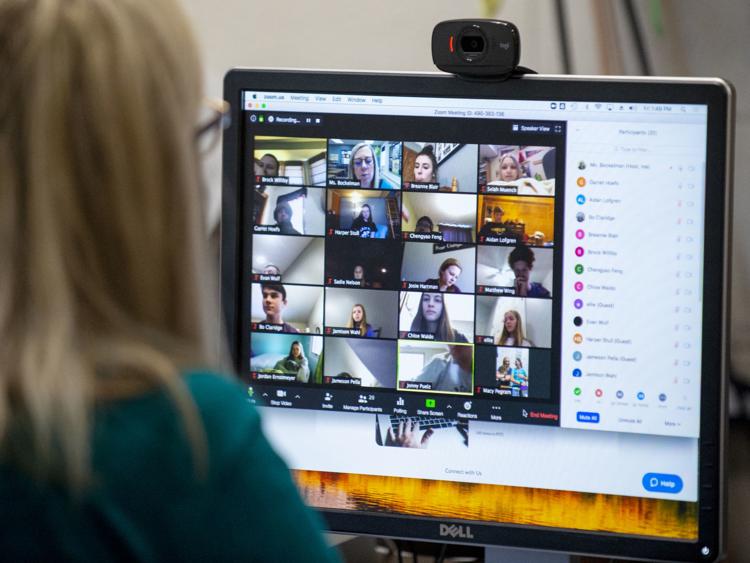 Joyo Theatre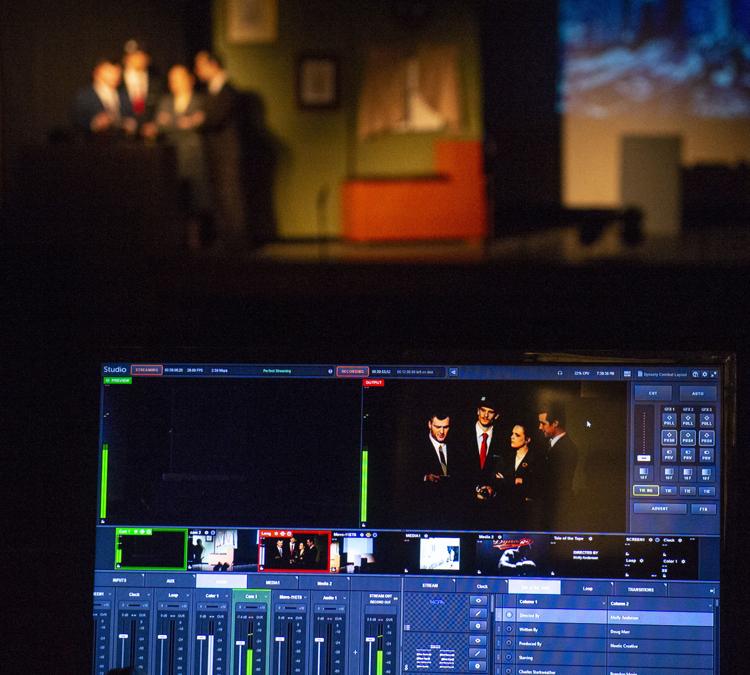 Bourbon Theatre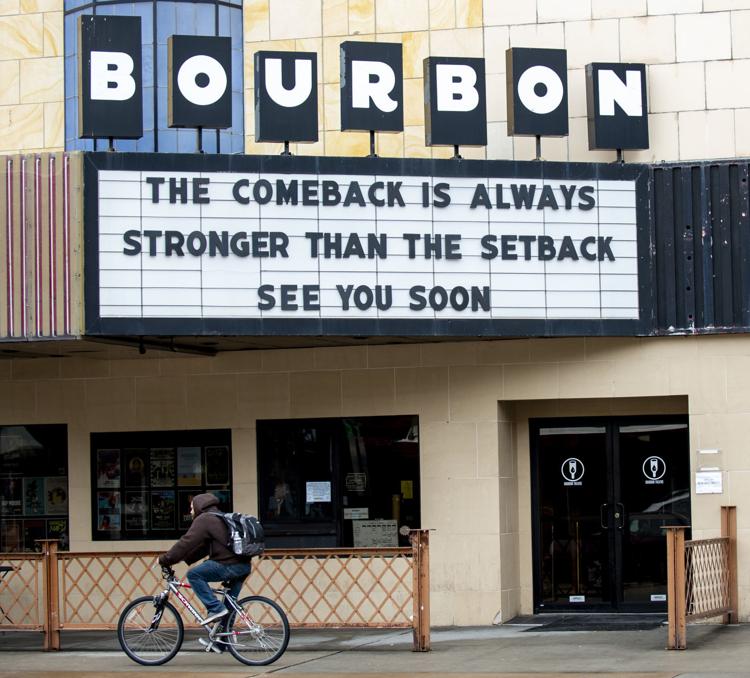 Russ's Market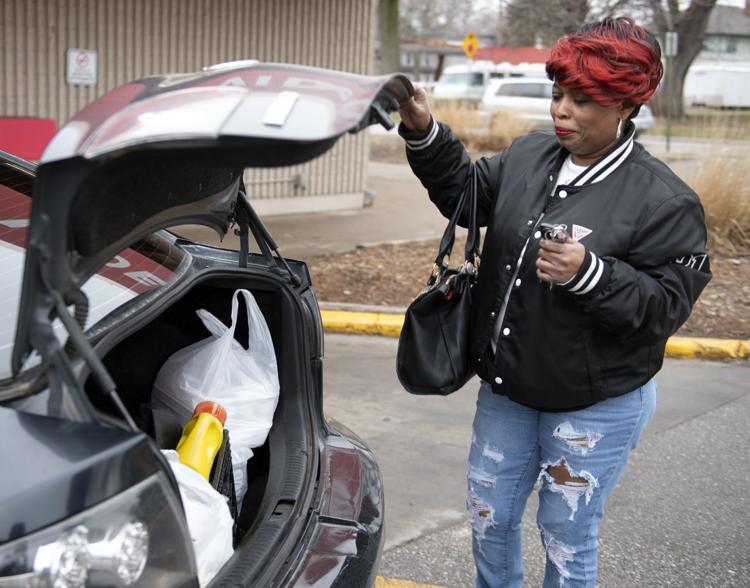 St. Patrick's Day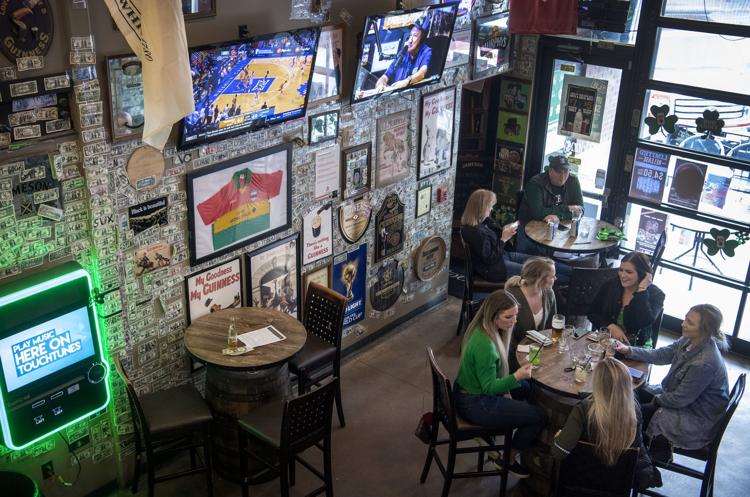 Social Distancing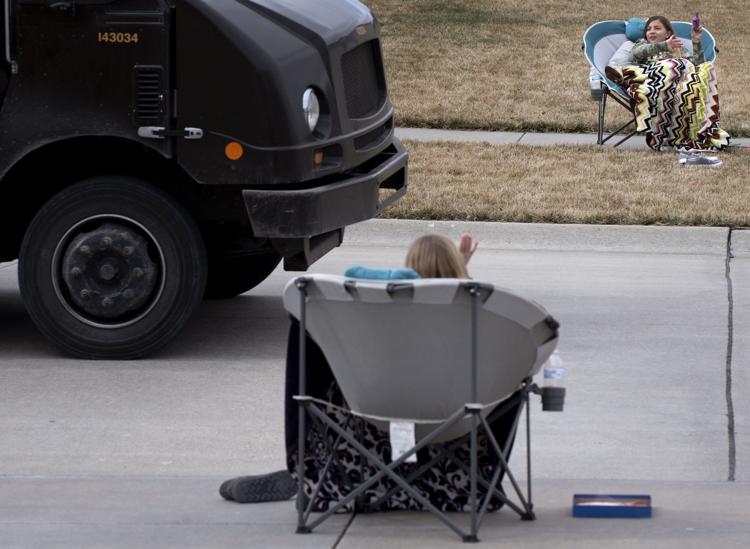 Curbside Pickup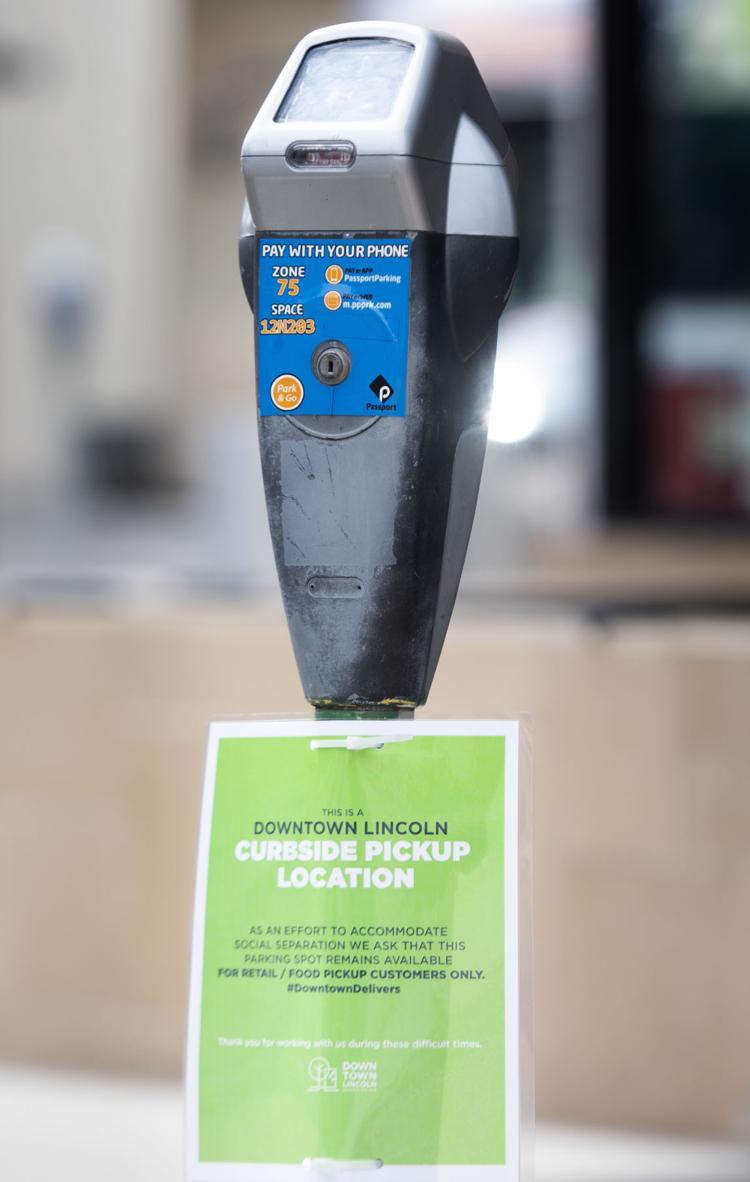 LPS Chromebook pickup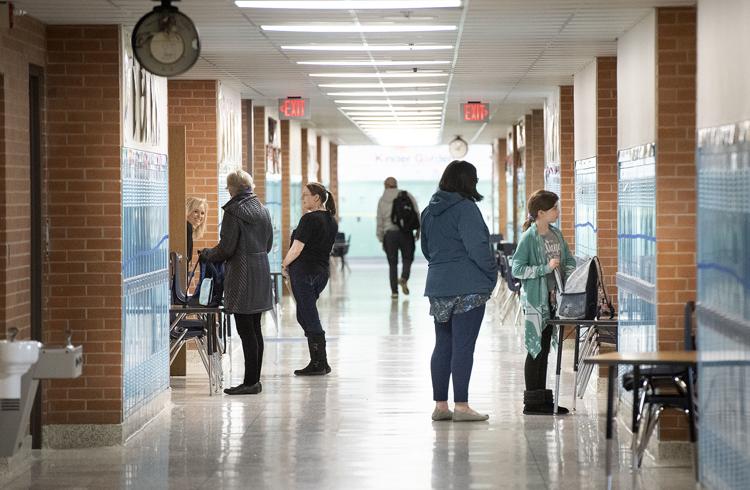 UNL Moving Out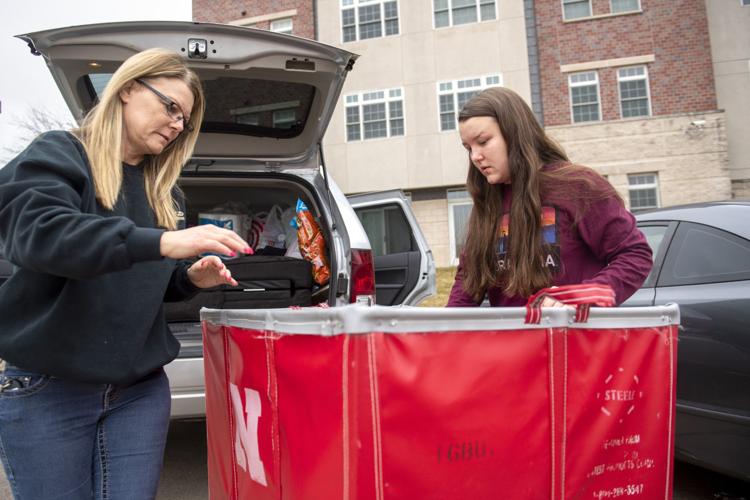 Concerned about COVID-19?
Sign up now to get the most recent coronavirus headlines and other important local and national news sent to your email inbox daily.