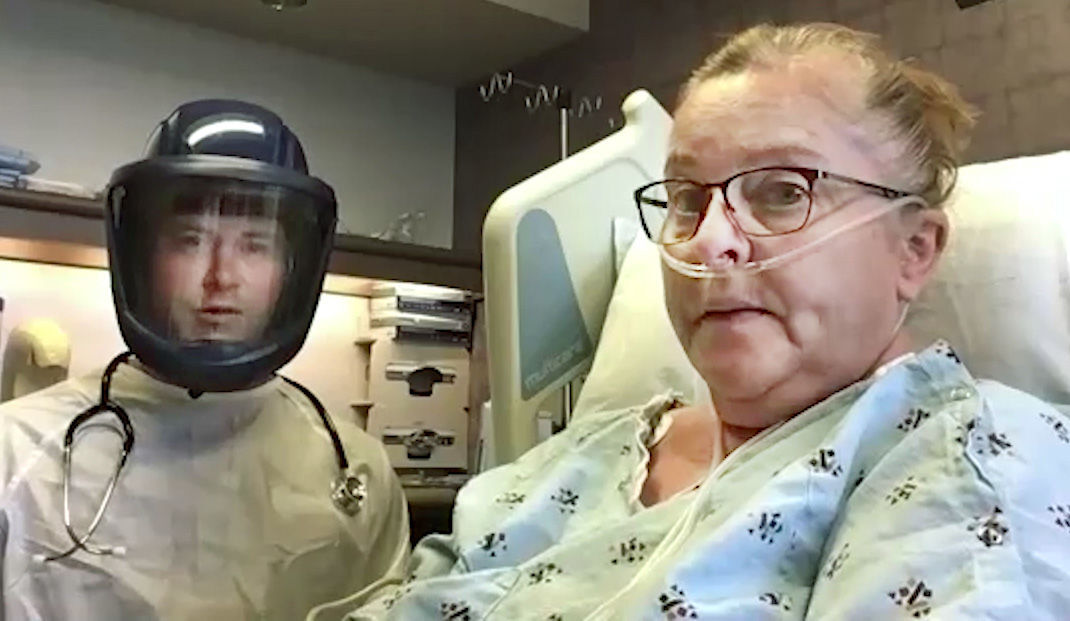 Last week, Dr. Matt Maslonka had to watch as a woman in the hospital sick with COVID-19 was wheeled into her husband's room to say goodbye before he succumbed to the disease.
"They were married for 21 years, she told me, and asked, 'How can I go on without my rock by my side?' There wasn't an answer. I again expressed my condolences while holding back my own emotions, and thinking this didn't have to happen," Maslonka wrote in a letter to the Journal Star.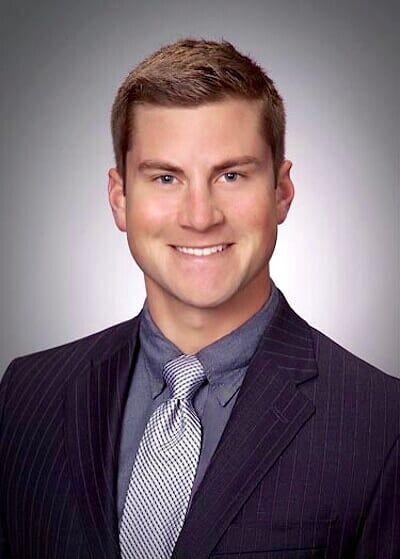 The doctor, who is one of a handful of Lincoln pulmonologists treating all of the COVID-19 patients in local hospitals, said later in an interview that he is frustrated and heartbroken by all the people who are needlessly dying of COVID-19 at Bryan Health and CHI St. Elizabeth.
The woman recovered, but Maslonka said he's seen plenty of other cases where multiple family members have died. He spoke of a father and son who died in the same hospital, as well as siblings who died within 24 hours of each other.
Those deaths not only take a toll on the families but also on the people trying to help them — the doctors, nurses and other health professionals who spend weeks treating severely ill patients only to then watch helplessly as they die.
"This degree of suffering and loss that we're seeing is something that no one should have to witness," Maslonka said.
There are considerably fewer COVID-19 patients in Lincoln hospitals now than there were at the height of the surge last fall and winter, but the delta variant has led to a frightening new dynamic, he said.
Patients are now largely younger, usually between 50 and 65, compared with patients mostly 70 and older nearly a year ago.
And those younger patients are spending more time in the hospital.
Maslonka said that with the previous wave, older patients would often succumb faster to complications from the disease, or they and their families would decline ventilation, instead choosing end-of-life care.
That's not the case with younger patients, though. Their bodies are in better shape, so it takes longer for them to break down. And patients in their 50s and their families want every lifesaving measure taken, Maslonka said, meaning they will go on ventilators and stay on them for weeks.
Those patients demand "so much of the resources" that could go to other patients, such as those suffering from heart attacks or trauma, Maslonka said.
Even with moves Gov. Pete Ricketts has made, including suspending many elective surgeries and easing licensing requirements on nurses and other health professionals, hospitals in Lincoln remain extremely full.
Lincoln-Lancaster County Health Director Pat Lopez said Tuesday that Bryan at one point during the day had about two dozen patients in its emergency rooms who were waiting for an inpatient bed.
"Our local hospital capacity remains a serious concern," she said.
One of the issues with COVID-19 patients is that they often need a level of care that's not available in smaller hospitals, so they must be transferred to larger hospitals in Lincoln and Omaha.
Hospitals can't refuse a transfer if they have a bed open, which means even when local conditions improve, like they have recently, hospitals in Lincoln remain full because they are taking more out-of-county transfer patients.
And those patients often are sicker. For example, on Thursday, there were significantly fewer out-of-county patients — 39 — in Lincoln hospitals, than there were local patients — 57. But 13 of those out-of-county patients were on ventilators, compared with only four local patients.
"When the patients come in from an outside hospital, they are definitely more acute," Maslonka said.
He said it's often a combination of factors. The patients may have had to stay at a hospital in a rural area too long because there isn't a transfer bed available, which means they are quite ill by the time they get to Lincoln. 
Maslonka said another problem with some patients, especially ones from rural areas where vaccination rates are low and fewer people are taking precautions, is that they don't believe that they are that sick, and they sometimes refuse therapies that could help them in the early stages of the disease, such as antiviral medicines or monoclonal antibody injections.
It's still true, even with the delta variant, that most people who get severely ill are older and/or have other health problems, he said. But Maslonka also said that out of every 20 patients, he still sees one or two who are fairly young and otherwise healthy. In every case, he said, those people are unvaccinated.
Deaths from COVID-19 are nothing new, with more than 2,800 people in Nebraska having died and Lincoln having just passed 300 deaths this week. And deaths now are not even that high compared to levels from last fall and winter.
But what's so frustrating, and what has Maslonka speaking out now, is that so many of them could be prevented if everyone eligible would get vaccinated.
He estimated that about 70% of the unvaccinated people he's treated who became seriously ill do eventually express regret.
"'I should have gotten the damn shot.' I've heard that multiple times before we intubate them," Maslonka said.
Vaccinated people do still die from COVID-19 — in fact, four of the 13 people who have died in Lancaster County in October were vaccinated — but Maslonka said in nearly every case, the patients are either very old and/or have serious health problems.
The Health Department announced one death on Thursday, an unvaccinated woman in her 40s.
Maslonka lamented the fact that COVID-19 and especially the vaccine have become political issues and are subject to so much misinformation and so much mistrust of doctors and the public health system as a whole.
That's a dangerous trend, and "people are dying unnecessarily" because of it, Maslonka said.
Lopez called resistance to the vaccine and other preventive issues such as masks "discouraging."
"This is a health issue, not a political issue," she said.
"I want my loved ones to be able to access care if they need it in our community. I don't want to have to be worried that we're not going to have a hospital bed available for them," Lopez said.
And, she added: "I don't want to see our physicians and nurses taxed to the breaking point."