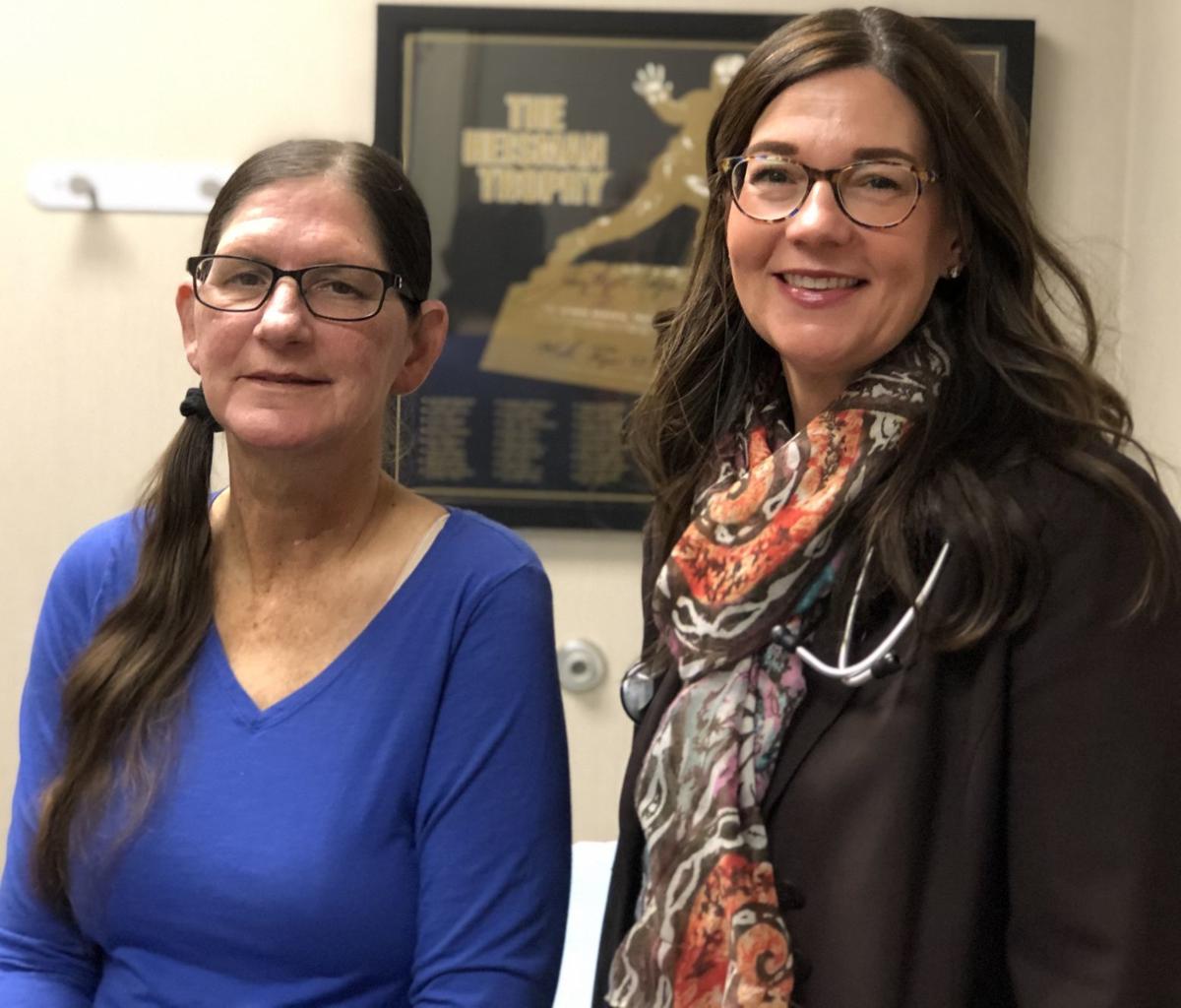 There is a new option for the fight against rare neuroendocrine tumors (NETs), and it is now available in Lincoln at Southeast Nebraska Cancer Center (SNCC).
The new innovative therapy is called lutetium Lu 177 dotatate (or LUTATHERA®). LUTATHERA is an infusion that uses targeted radiation to kill cancer cells and is the first FDA-approved Peptide Receptor Radionuclide Therapy.* LUTATHERA is given over four separate infusions eight weeks apart.
SNCC recently administered the first dosage of LUTATHERA in Lincoln to patient Lisa Swerczek. This specialized drug application is indicated in patients suffering from NETs that originate in the gastrointestinal or pancreatic organs. These cancers often arise from neuroendocrine cells in the stomach, gut or pancreas that make hormones, which may cause symptoms such as brisk flushing and diarrhea. The treatment can also help manage symptoms caused by the cancer.
"This is an incredible advancement in medicine for patients with neuroendocrine tumors and provides a new treatment alternative for these patients who haven't responded well to other treatments and have no other options available to them," said Dr. Joni Tilford, SNCC Medical Oncologist.
You have free articles remaining.
"In a clinical trial, this targeted form of radiation reduced the risk of cancer spreading, growing or getting worse by 79 percent compared to older treatments; it's truly a breakthrough," concluded Dr. Mark Stavas, SNCC Radiation Oncologist.
LUTATHERA is a targeted radioactive therapy. This means that it has two main parts: a radioactive part and a tumor-targeted part. The tumor-targeted part helps the medication attack just the tumor cells while sparing your normal tissues. Another advantage of LUTATHERA is that the radiation beta particles are very confined and only travel the length of 1-3 cell widths once they reach their target.
When Lisa Swerczek was diagnosed with a carcinoid tumor in her small intestines that had spread to her liver, she was experiencing abdominal pain, loose stools and extreme weight loss. She struggled with dehydration and loss of appetite. Lisa's quality of life was greatly affected; unable to travel long distances and living in constant anxiety always needing to be near a restroom.
"I am excited to be the first in Lincoln to try this new drug. I can't believe how much better I felt initially after the treatment," said Lisa. After just one treatment, Lisa's symptoms have improved.
SNCC provides comprehensive cancer care in Lincoln and 12 communities throughout greater Nebraska. SNCC combines advanced medical oncology, radiation oncology and several other cancer support services at their two locations in Lincoln. For more information about SNCC, visit LeadingCancerCare.com.
*On Jan. 26, 2018, the U.S. Food and Drug Administration approved LUTATHERA® marking the first time a radioactive drug, or radiopharmaceutical, has been approved for the treatment of gastroenteropancreatic neuroendocrine tumors.