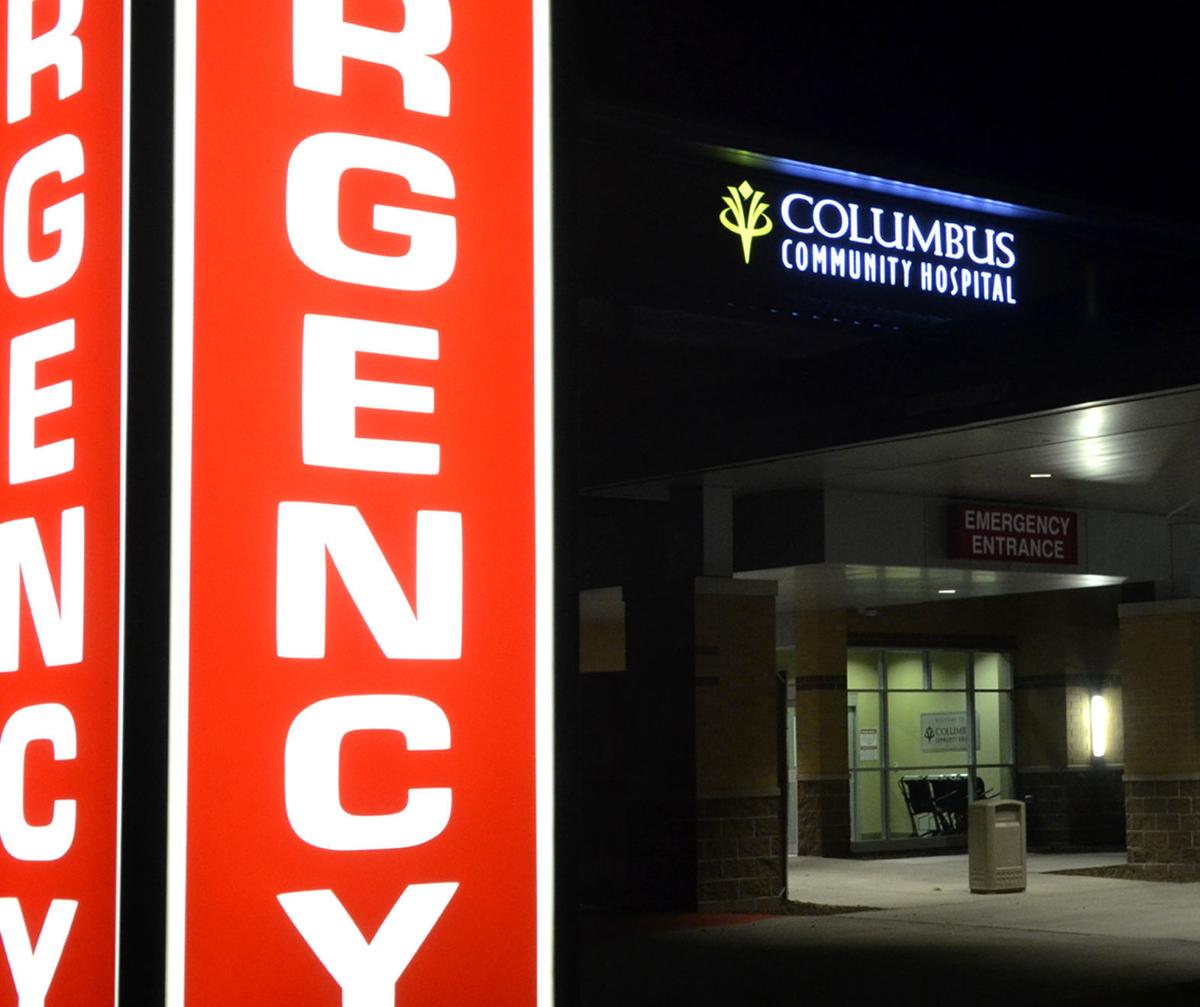 Rural Nebraska had recorded a total of 361 coronavirus cases in 45 of the state's less-populated counties as of Friday, and a share of its 25 deaths.
Hospitals have so far been able to handle cases they've seen, even urban and regional hospitals in Douglas, Sarpy, Lancaster, Hall, Buffalo and Adams counties.  
Many rural hospitals have seen a low number of cases, but they still have faced a significant threat from the virus. They have lost a huge chunk of their income, 75% to 80% in some cases, under directives to postpone elective surgeries, procedures and specialty clinics to prepare for possible surges in coronavirus patients.
At the same time, they find themselves paying higher prices for personal protective equipment.
"It's really going to cause a cash crunch for quite a few of our hospitals," said John Roberts, executive director of the Nebraska Rural Health Association.
The virus actually is only the latest threat to the rural health care system in Nebraska, Roberts said. Hospitals have been suffering financially for a while from narrowing Medicare reimbursements, more patients without adequate private insurance, and people migrating from smaller communities in the state.
In fact, 39 of 71 rural Nebraska hospitals have a 2% or lower operating margin, the amount left on every dollar earned after expenses. Twenty-nine had a negative operating margin, Roberts said.
Two of the state's rural hospitals, in Auburn and Broken Bow, were lucky as the pandemic began to have a financial cushion, for the short term.
Jennie M. Melham Memorial Medical Center in Broken Bow is a 23-bed critical-access hospital with an around-the-clock emergency department, and a private, independent family practice clinic connected to the hospital.
Critical-access hospitals are those with up to 25 beds and more than 35 miles from other hospitals. They must maintain an annual average length of stay of 96 hours or less for acute-care patients.
The Broken Bow hospital draws patients from its own Custer County and immediate surrounding counties and is an hour to 90 minutes by car from bigger hospitals in North Platte, Kearney and Grand Island.
Custer County had 18 confirmed coronavirus cases as of Friday, a number of them from Callaway Good Life Center, 21 miles from Broken Bow. 
Melham CEO Veronica Schmidt said her hospital will be all right for now, but not knowing how long this lockdown will last is concerning. She hopes there are federal programs from which her hospital and others in the area can benefit.
Like other hospitals, Melham has reduced traffic and its number of procedures, but not expenses.
Two and a half years ago, the hospital had to stop delivering babies because it didn't have a doctor available if emergency C-sections were needed. That service resumed in December, however. 
Schmidt said she is more worried about hospitals in Nebraska that are a little bigger than hers.  
"They are on razor-thin margins and that's when things are running routinely," she said.
Marty Fattig, CEO at Nemaha County Hospital in Auburn, has 16 beds, five physicians and three physician assistants.
His county has had only one confirmed virus case so far, a person who had traveled to Colorado and is self-quarantining at home. 
So with all outpatient surgeries and specialty clinics canceled, the staff doesn't have a lot to do, he said. If needed, the hospital could take patients recovering from the virus to free up beds in those critical-care hospitals where they are needed.
"We're trying to work as a system here in this area of Nebraska so that we can help each other get through this thing," he said.
Getting through it may take six months, he knows.
"But we are prepared to fight a battle," he said.
The coronavirus is going to be critical for many rural hospitals, he said, and devastating to some. In his hospital, revenue is down 75%; expenses are down hardly at all.
"That's not a good business model for a successful future," Fattig said.
None of his employees are getting furloughed, just the same.
"To me, it would be kind of foolish to send all the soldiers home just before the war breaks out," he said.
The rural health association's Roberts said that in the past 10 years, 120 rural hospitals have disappeared across the country — death by a thousand paper cuts because of various Medicare policy changes. 
Only one has closed in Nebraska, the city-owned Tilden Community Hospital in 2014. But over the past three years, Roberts has watched as critical-access hospitals' financial ratios have dropped significantly.
He has been telling Nebraska's congressional delegation: "We just can't keep doing this. We're like sitting ducks."
It all creates less-than-ideal conditions to fight a pandemic, Roberts said. It is the "perfect storm" at a time when rural hospitals are needed the most.
"This could be a death blow for some of them," he said.
Concerned about COVID-19?
Sign up now to get the most recent coronavirus headlines and other important local and national news sent to your email inbox daily.