COVID-19 case spikes in Lincoln and across Nebraska have raised questions about whether wearing masks makes any difference in the spread of the virus, but health officials' opinions are that they do, and anecdotal data seems to back up that theory.
Though there are mask mandates in Lancaster County and Omaha, Gov. Pete Ricketts has expressed opposition to them, which has likely prevented other cities and counties around the state from implementing them.
For example, last month, the Central District Health Department, which covers Hall, Hamilton and Merrick counties, sought Ricketts' permission to institute a mask mandate and was declined.
Over the weekend, several Omaha-area doctors tweeted pleas to the governor that he institute a statewide mask mandate. In response, Ricketts spokesman Taylor Gage suggested the tweets were politically motivated, noting the doctors had expressed support for Democrat Joe Biden, the presumptive winner of the presidential election.
During a news conference Monday, Ricketts said he has no plans to issue a statewide mask mandate and would not do so even if Biden becomes president and directs states to do so.
But data seems to show masks may be helping to blunt the spread of COVID-19 in the two Nebraska metro areas that have mandates.
According to data produced daily by the New York Times, Lancaster and Douglas counties have case rates that are much lower than other large counties in the state.
As of Tuesday, the COVID-19 rate for Lancaster County over the past seven days was 63 cases per 100,000 people. That was the lowest rate among Nebraska counties with at least 10,000 people. Douglas County's rate was 87 cases per 100,000 residents, which was lower than all but a half-dozen counties with more than 10,000 people.
Thirty counties in Nebraska had rates of at least 100 cases per 100,000 people over the past two weeks, and while that number includes larger counties such as Scotts Bluff, Lincoln and Buffalo, it also includes a number of smaller counties.
The virus is spreading uncontrollably in many rural areas, causing smaller hospitals to become overwhelmed and have to transfer patients to larger hospitals.
On Tuesday, Bryan Health set another record for the number of patients with active COVID-19 infections in its two Lincoln hospitals, with 102. What's notable about that number is that 68, or two-thirds, are from outside Lancaster County.
Bob Ravenscroft, Bryan's vice president of advancement, said it has had coronavirus patients from 26 other counties besides Lancaster so far this month, with most of those patients coming from surrounding counties but also from as far away as Scotts Bluff County, which currently has the state's worst outbreak.
Eight days ago, Bryan had 57 COVID-19 patients, 30 of which were from outside the county.
John Woodrich, CEO of Bryan Medical Center, said the lack of mask wearing in counties outside of Lincoln and Omaha is "stressing the system."
Both Woodrich and Ravenscroft said a state-level mask mandate would likely help cut down on COVID-19 cases.
"I think we've proven that wearing masks stops the spread," Ravenscroft said.
They join a chorus of doctors and other health professionals who have been advocating for the governor to institute a statewide mandate.
Dr. Bob Rauner, chief medical officer of OneHealth Nebraska, said Monday in his weekly coronavirus update video that while the mask mandates in Lincoln and Omaha are "better than nothing," they aren't that effective because they generally aren't enforced.
"We need an enforced mask ordinance, and this needs to be statewide," he said.
Rauner said Nebraska needs a direction change on coronavirus policy "right away" or it's going to wind up in the same boat as North Dakota and South Dakota, which have the highest case rates in the U.S. and are running out of hospital beds.
Ricketts, who Tuesday announced he and first lady Susanne Shore would quarantine for 14 days after being exposed to a person over the weekend who later tested positive for COVID-19, announced a number of new steps Monday aimed at reducing the spread of the virus.
They include reducing capacity to 25% for meetings and events held indoors, mandating 6 feet of separation in bars, restaurants, churches, gyms and other settings, and mandating masks at businesses where close contact occurs for more than 15 minutes, such as hair salons and tattoo parlors.
But he reiterated his resistance to a mask mandate, saying it "would create resistance from people."
At least one of the state's top doctors agrees with that theory.
"I think a mask mandate ends up creating other issues and ends up creating some pushback that's not really necessary," said Cliff Robertson, CEO of CHI Health.
Robertson, who said his hospital system now has about 25% of its beds occupied by COVID-19 patients, noted that wearing masks "is a health care issue and it shouldn't be a political one one way or the other."
He likened it to other health issues, such as smoking. Doctors tell their patients not to smoke, that it's bad for them, and many will ignore that advice.
All health professionals can do is to continue to hammer away on advice about mask wearing, social distancing, hand washing and other mitigation efforts, Robertson said.
"The best thing we can do is continue to deliver the message that we know these things can help," he said.
Bryan's Woodrich said he supports a statewide mask mandate, but he also believes that whether there is a mandate or not, people need to take personal responsibility for wearing one.
"Why do we have to wait for somebody to mandate us to wear a mask?" Woodrich asked.
"Just look at the evidence. It's the right thing to do to protect yourself but to also protect the people that you're with."
Photos of Lincoln during the pandemic
Photos: The scene in Lincoln with much of city shut down
Finals week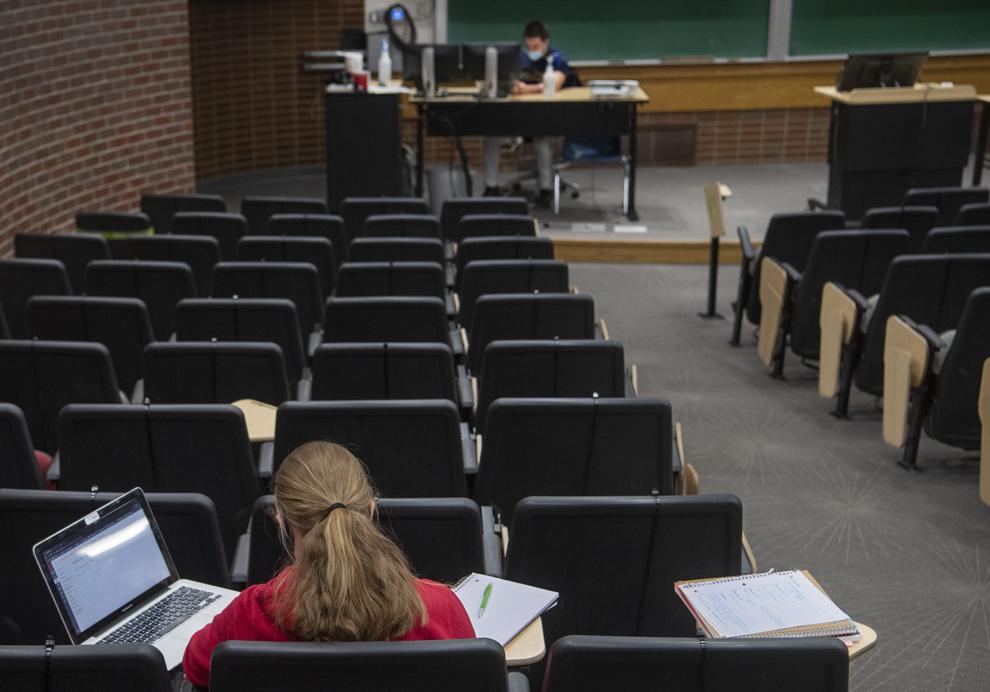 Co-teaching
City Council distancing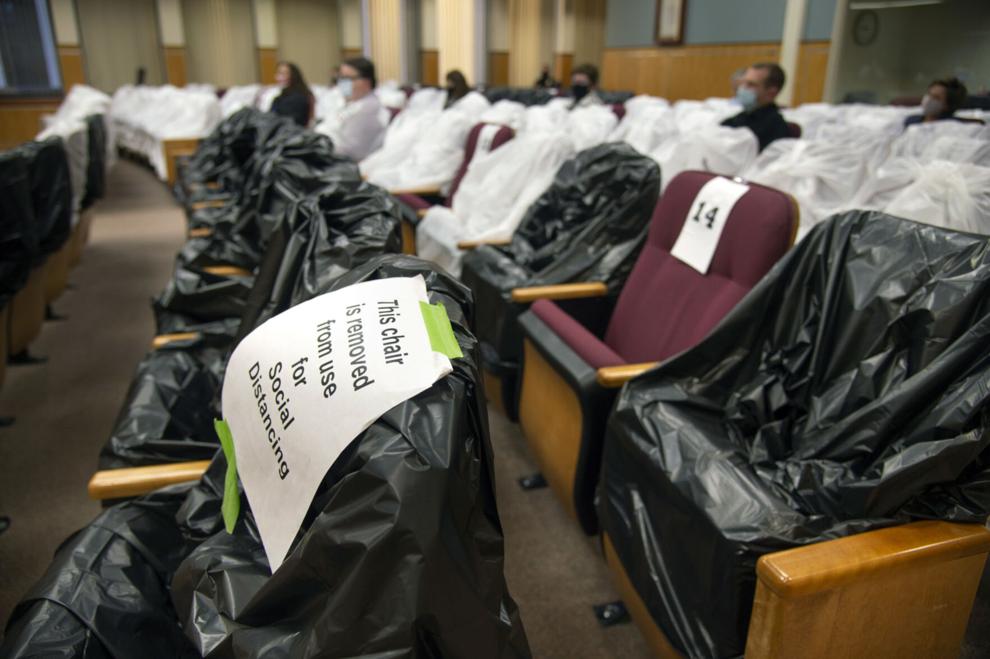 Gameday empty Saturday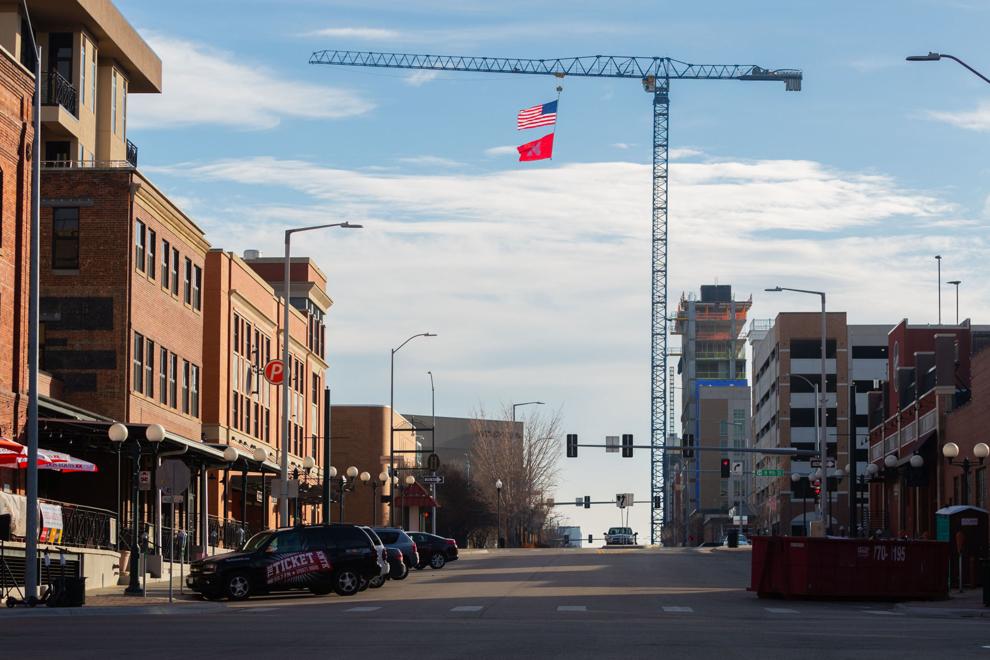 Thank you Bryan West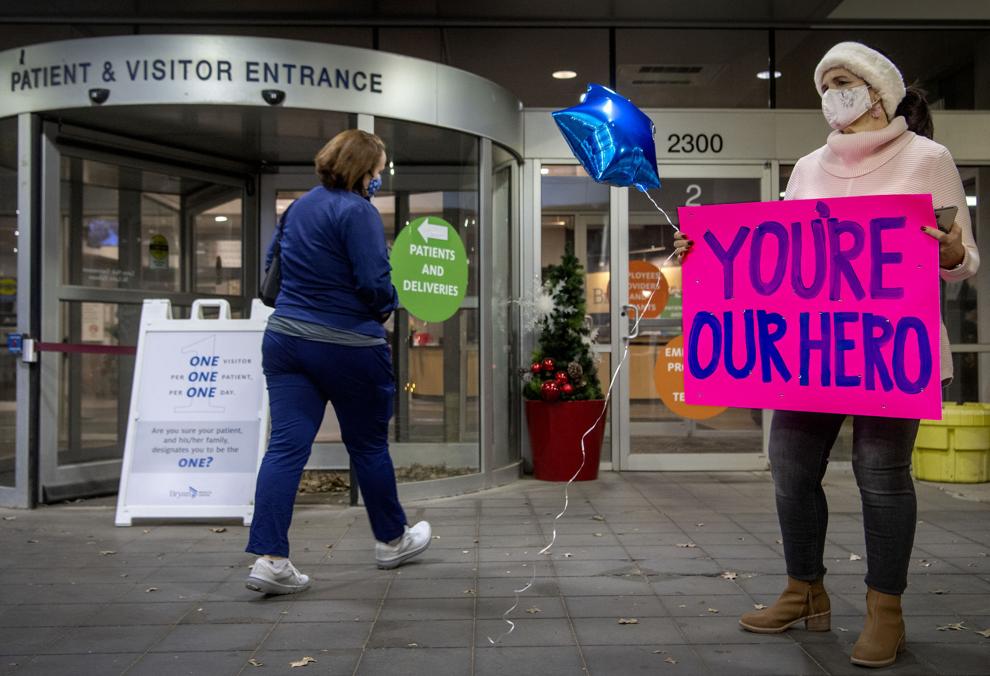 No fans allowed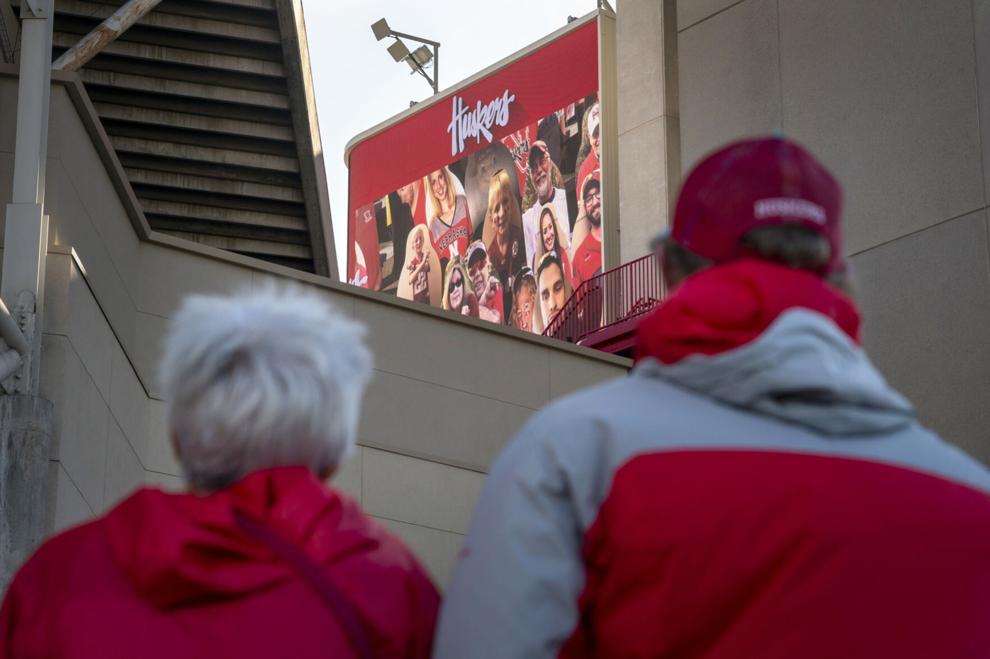 Husker cutouts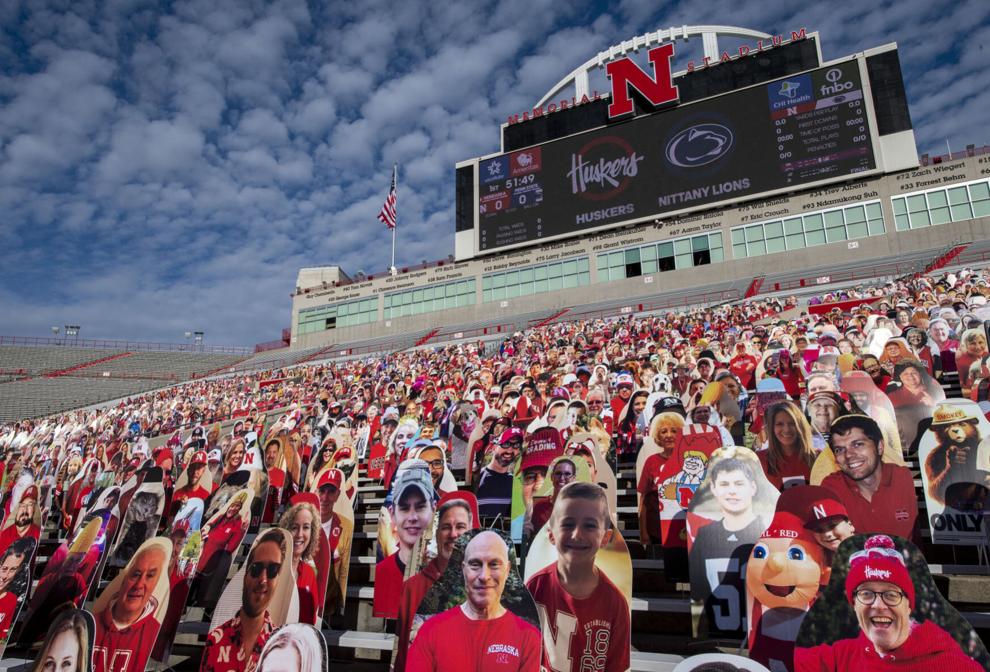 Arena cleaning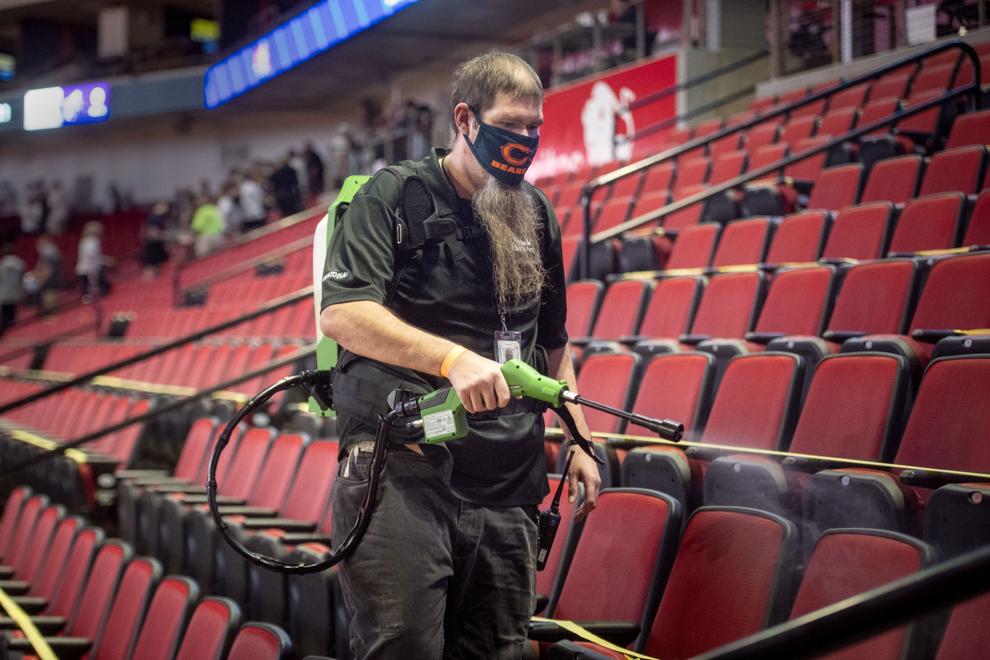 Volleyball social distancing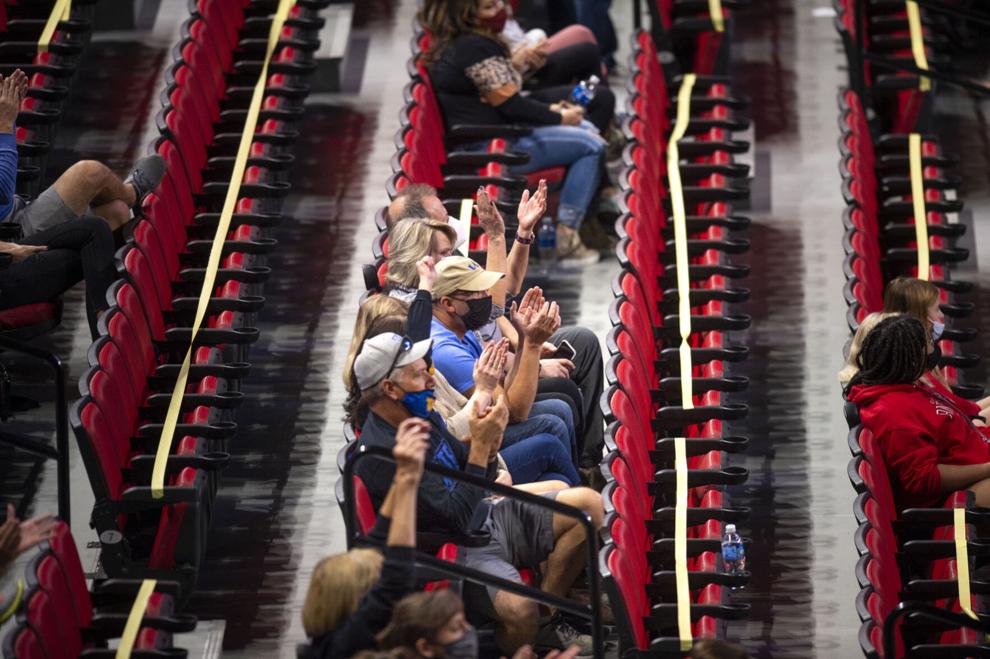 Skeleton signs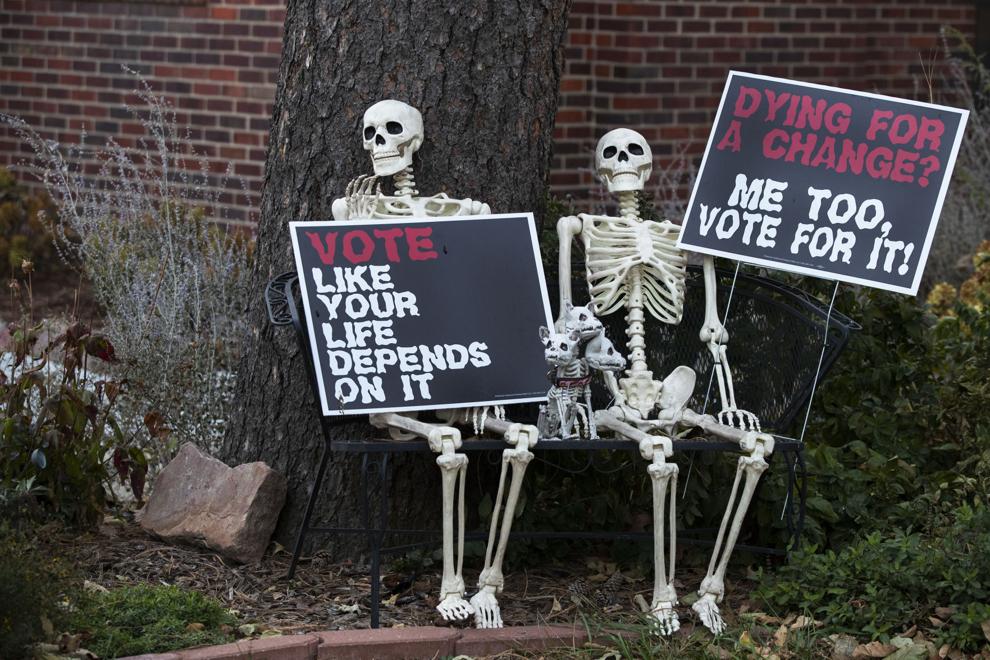 Boo at the Zoo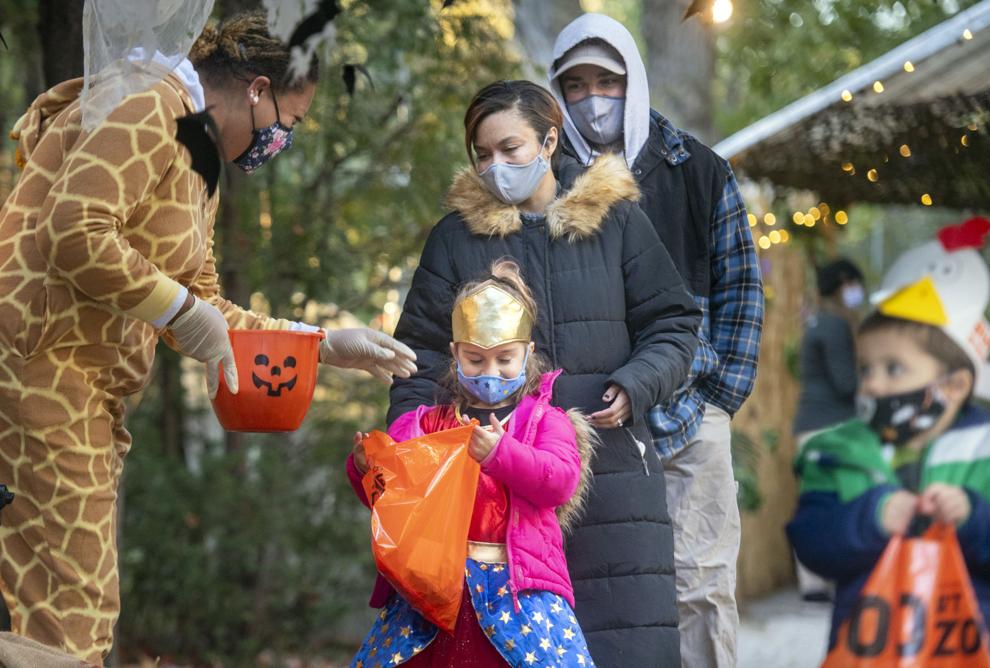 Football Saturday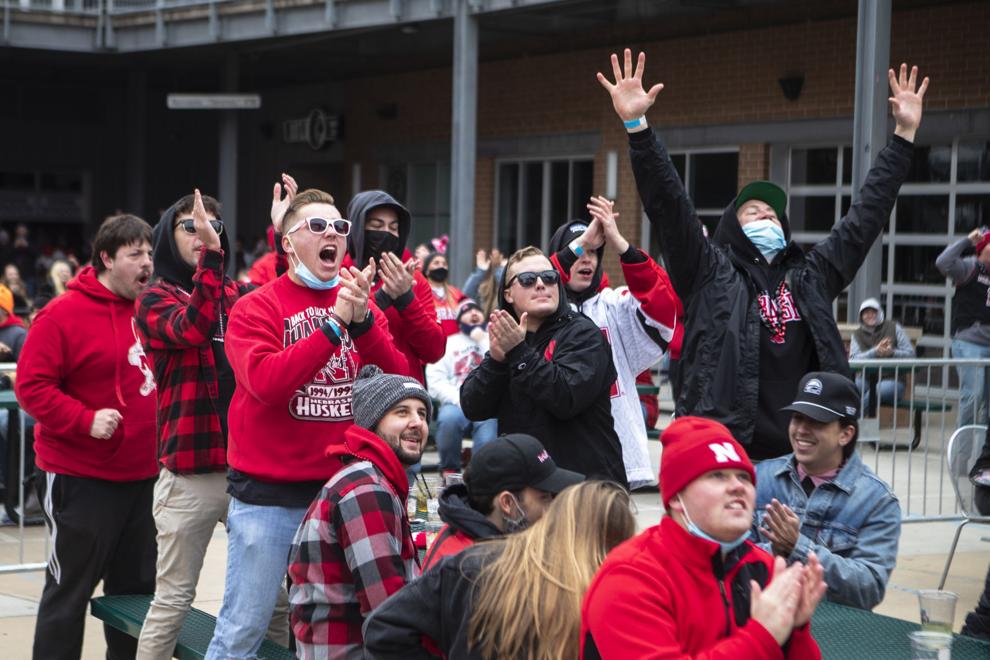 YMCA closed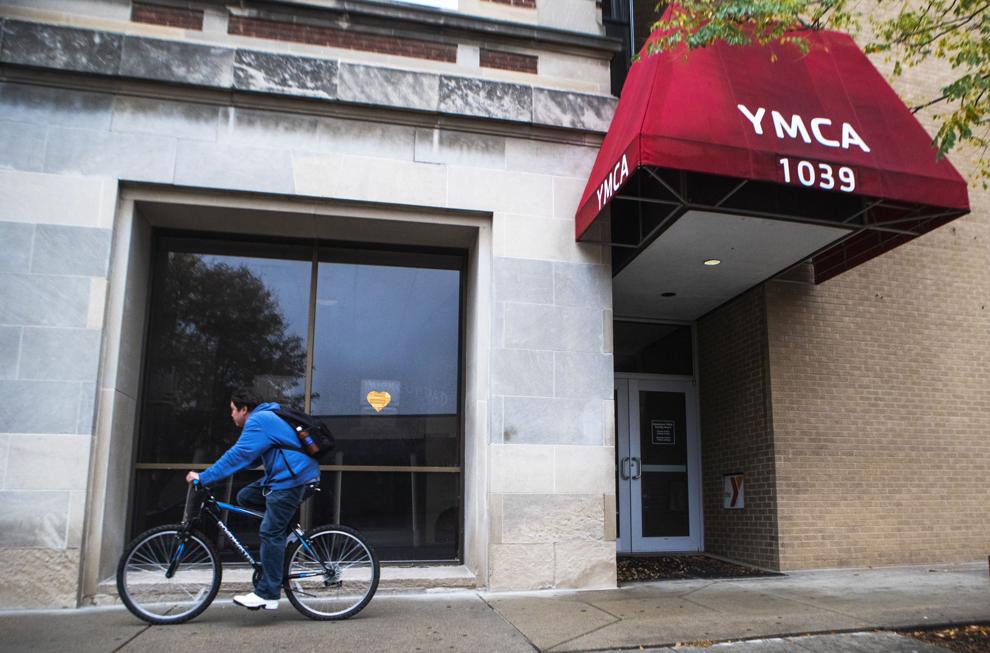 Downtown mask art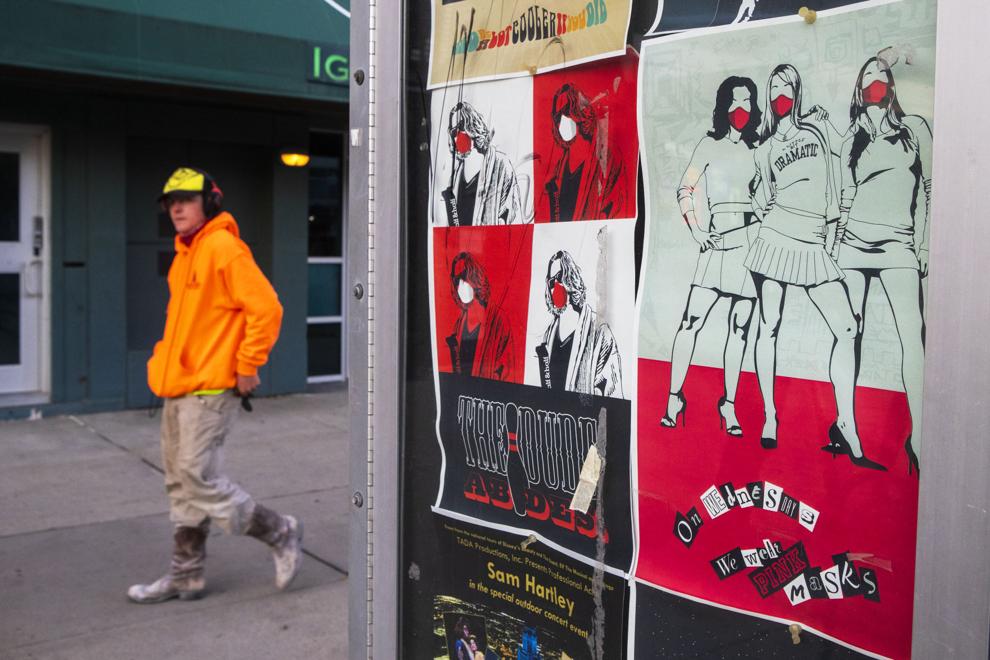 Marching band competition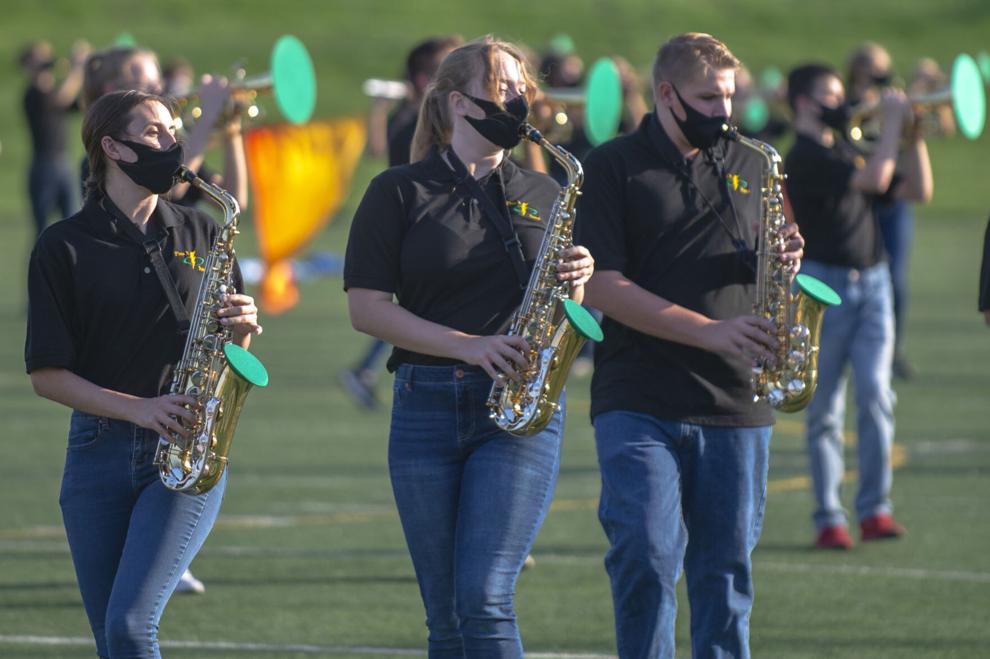 Outdoor seating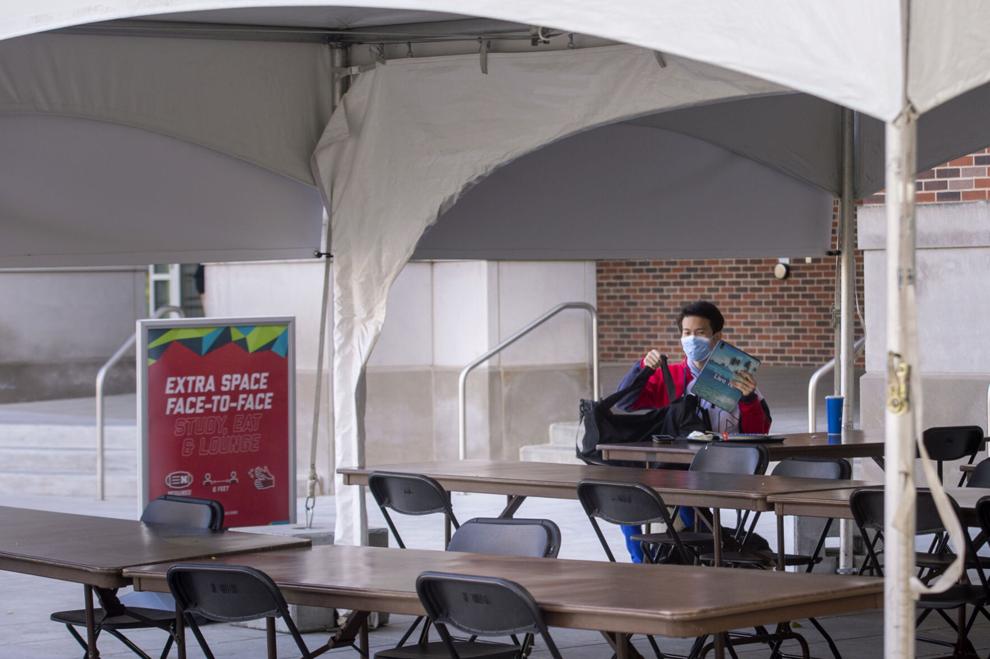 East Campus proposed budget cuts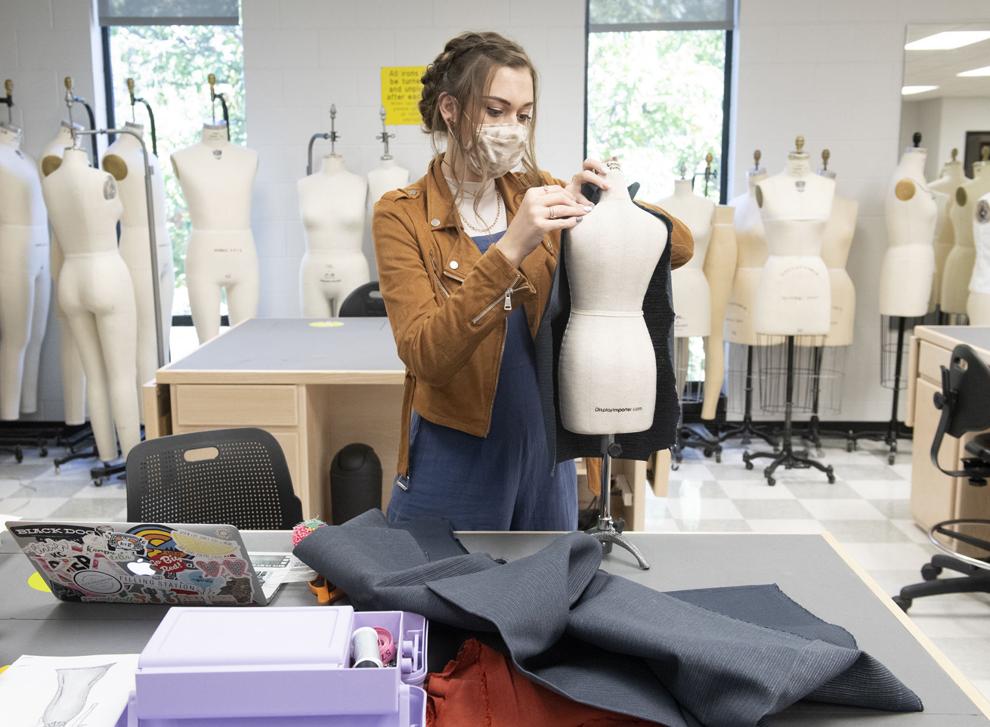 Flu shots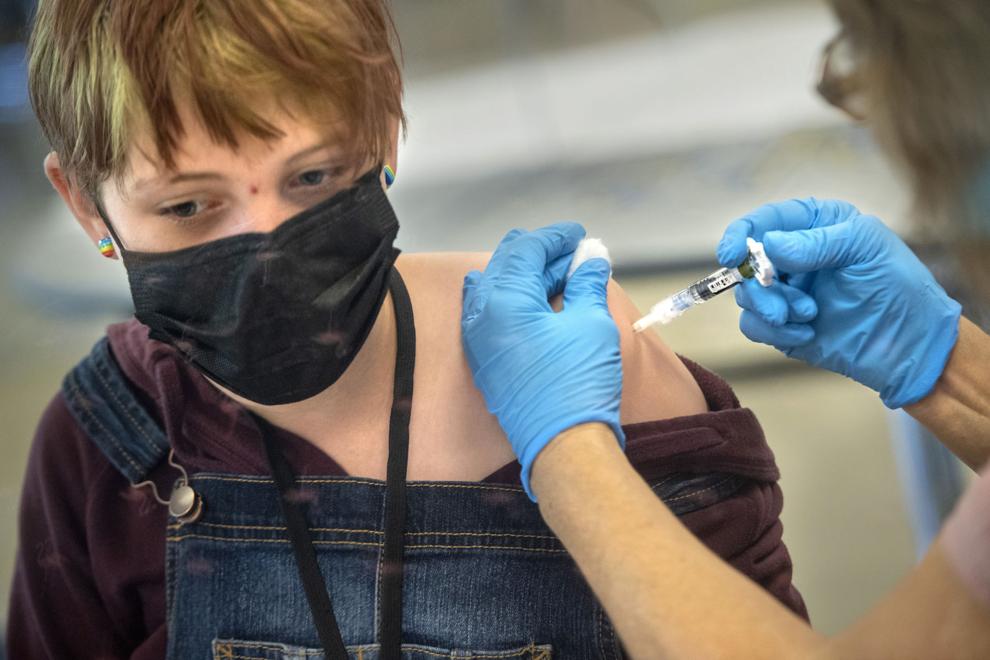 Coronavirus Bible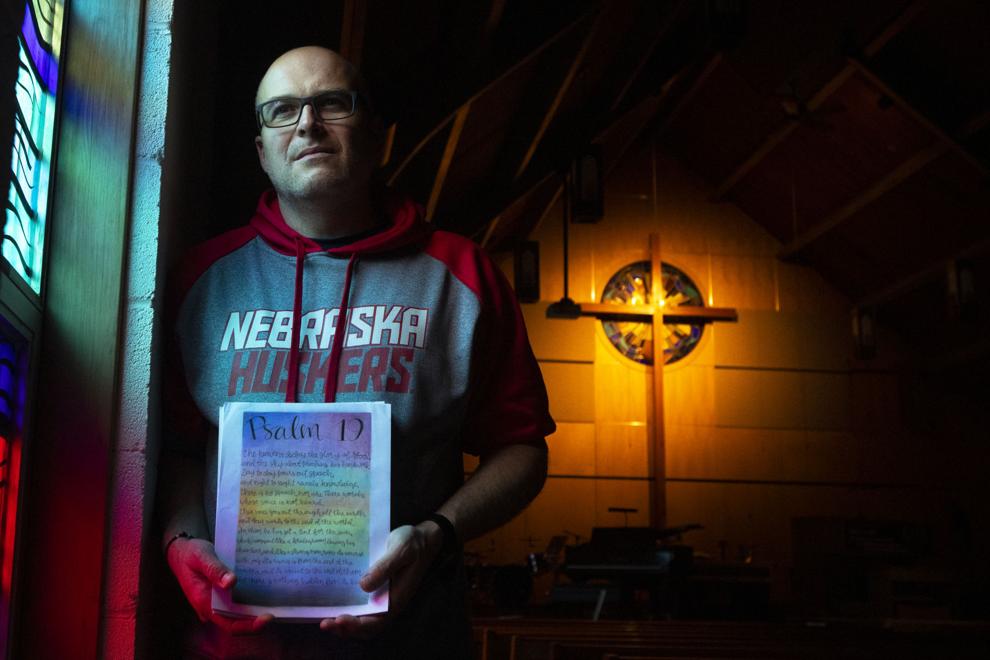 Anti-mask rally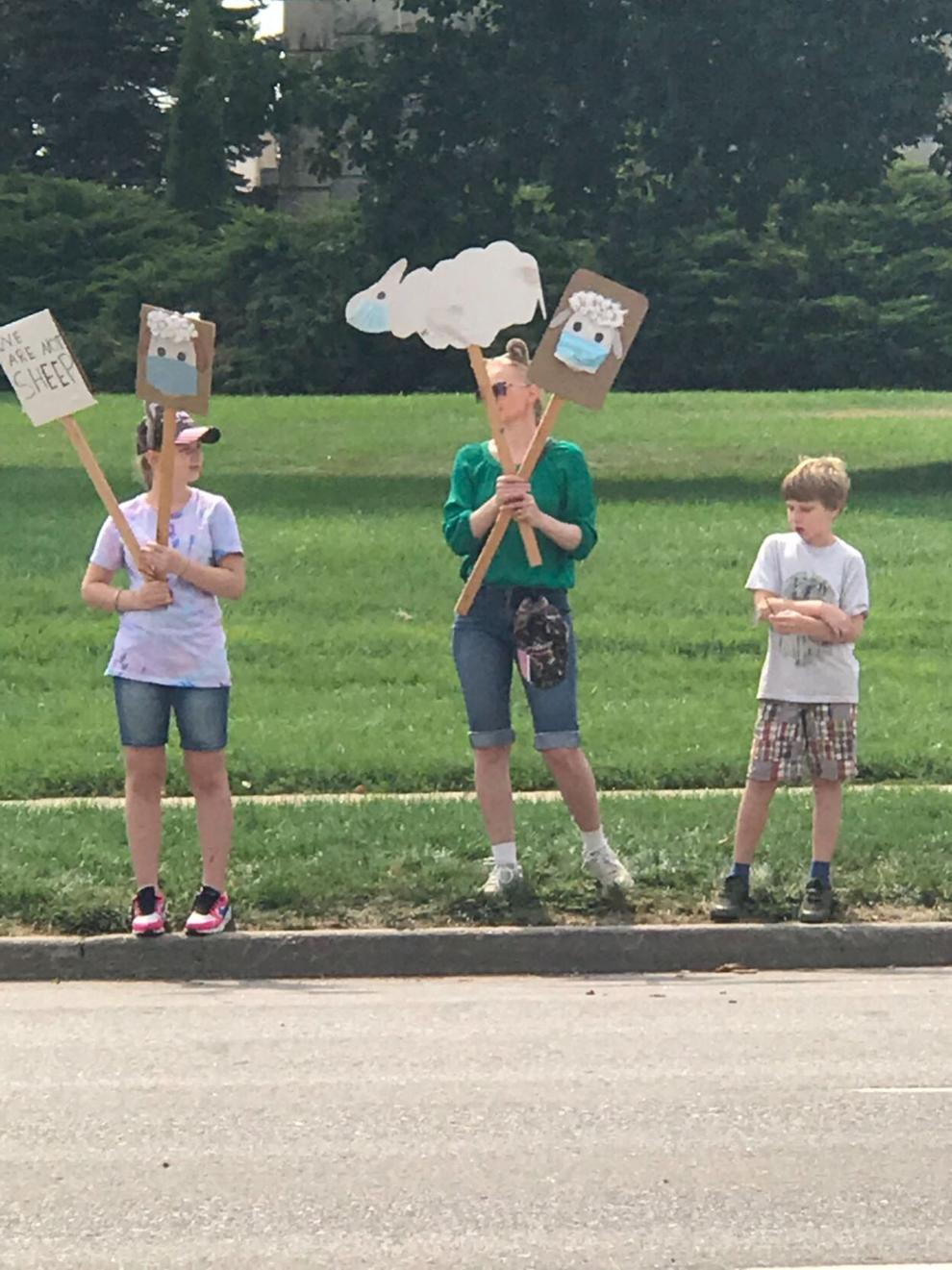 No Football Saturday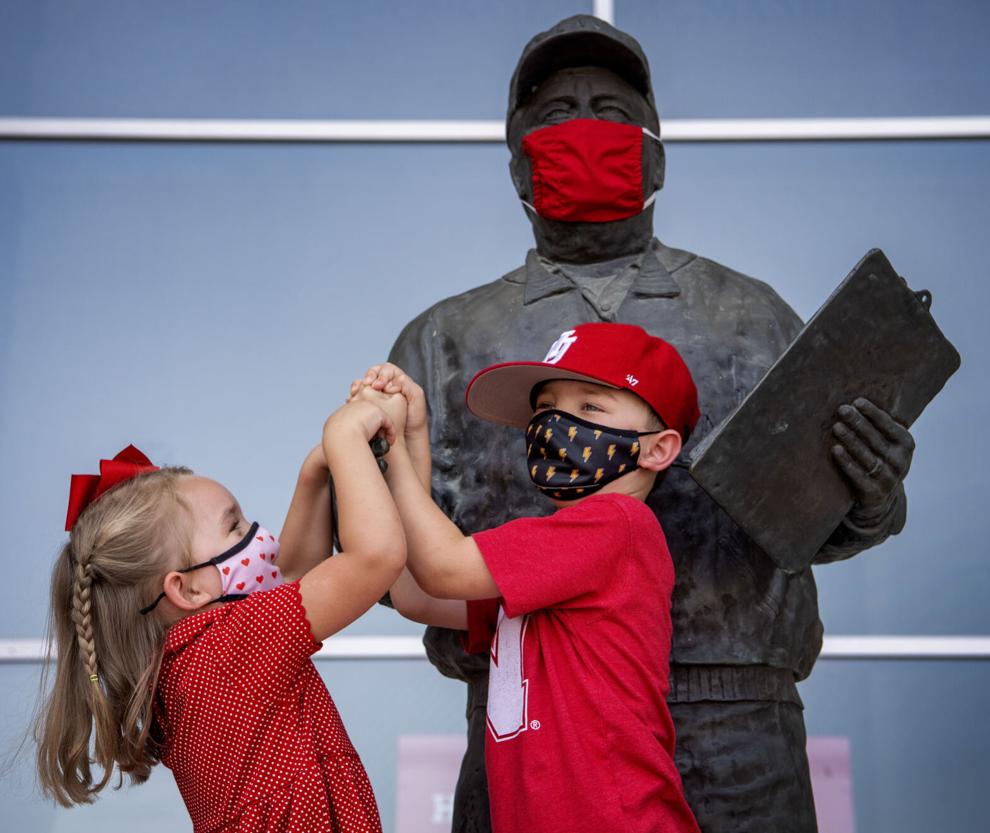 DMV lines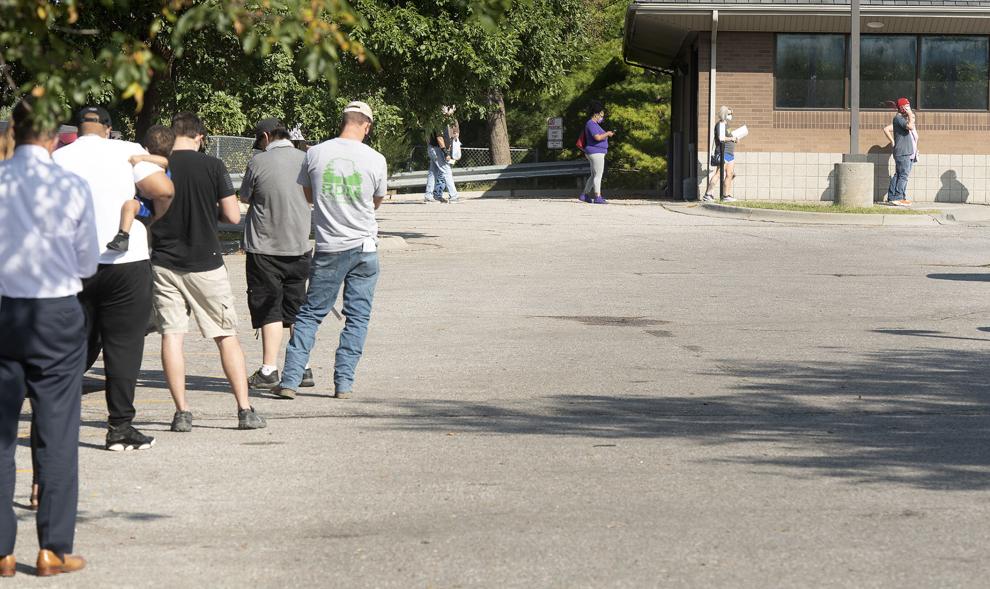 UNL in-person class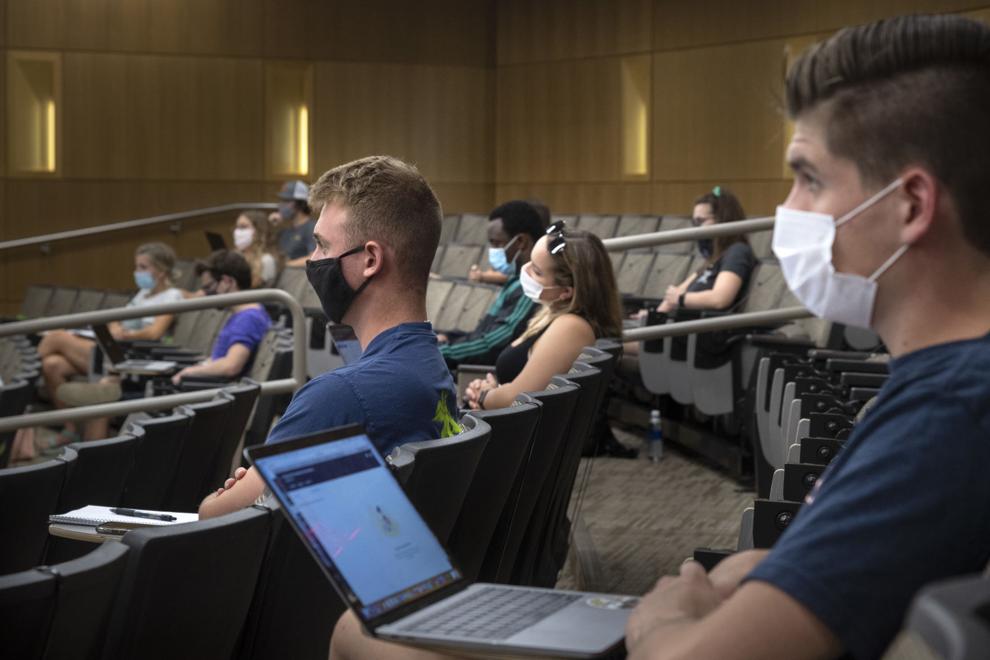 Iguana's Pub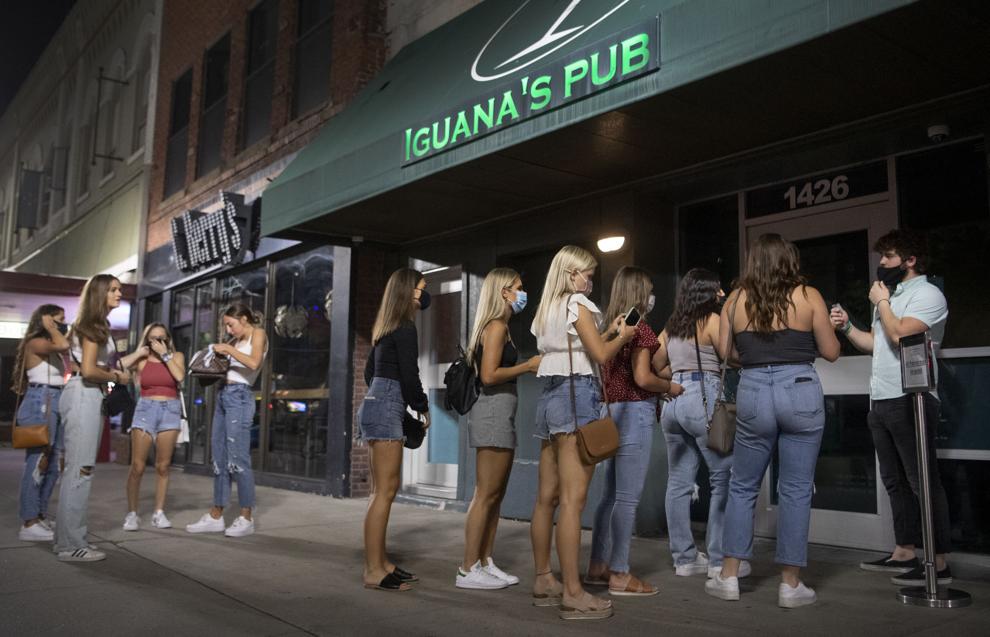 Farmers Market influencers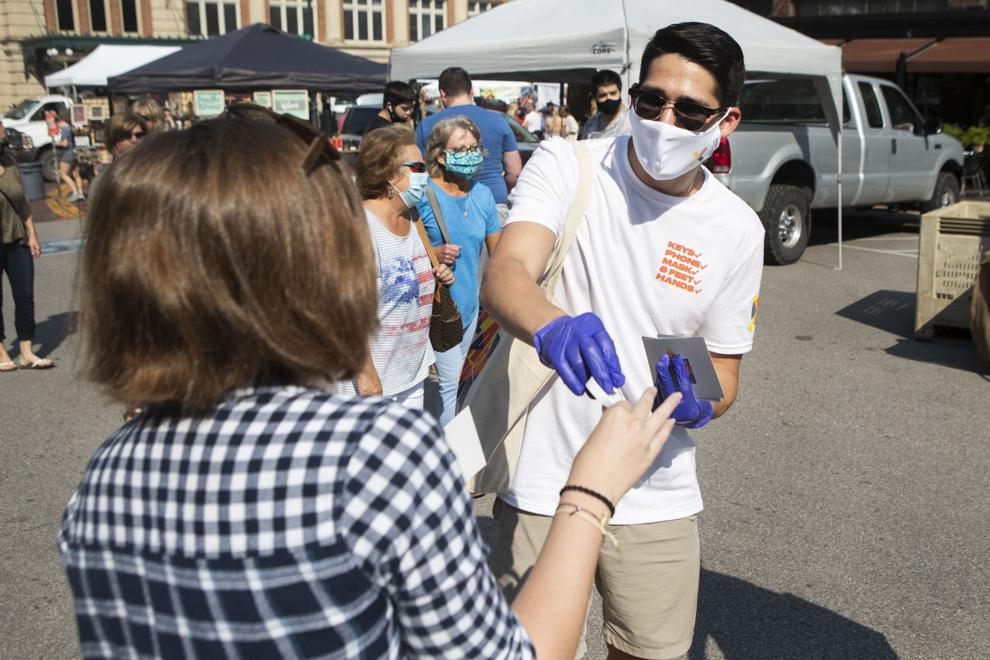 Remote learning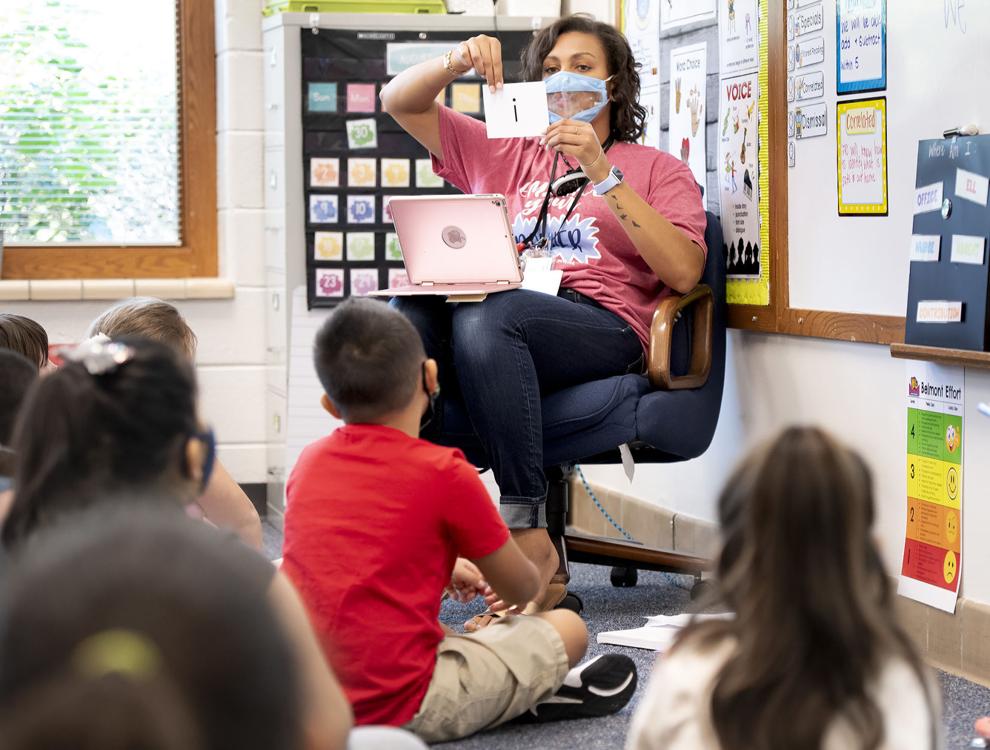 Weeping Water vs. Fillmore Central/Exeter-Milligan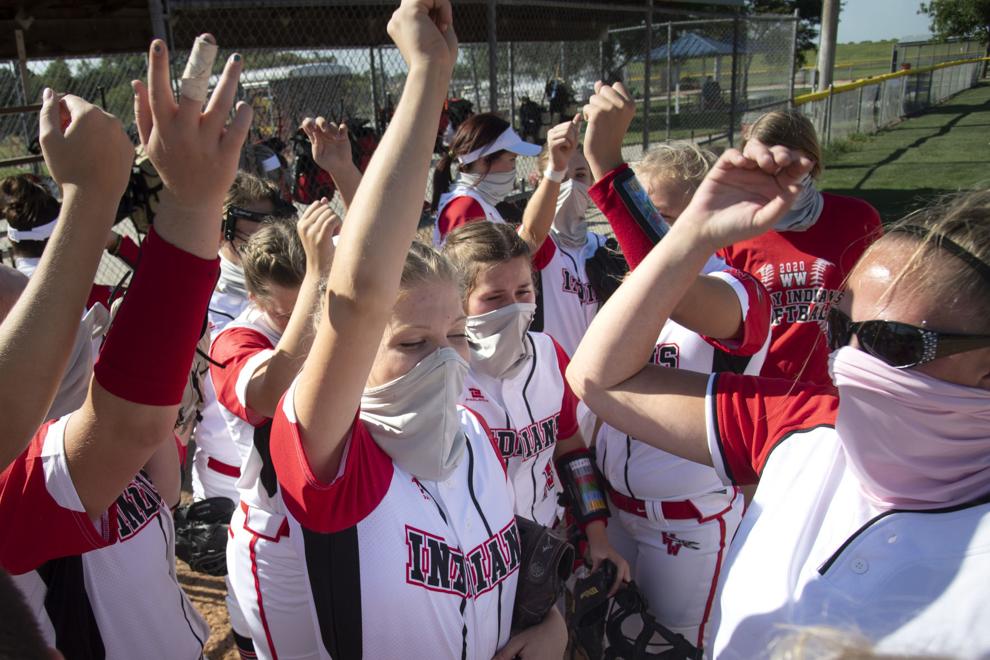 City Council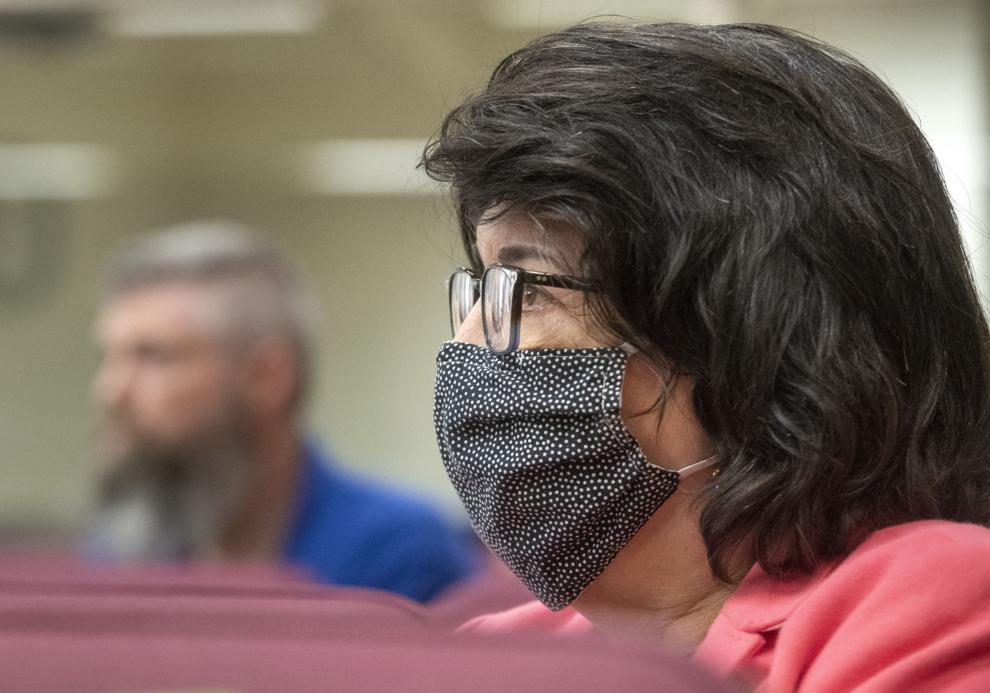 First day of middle school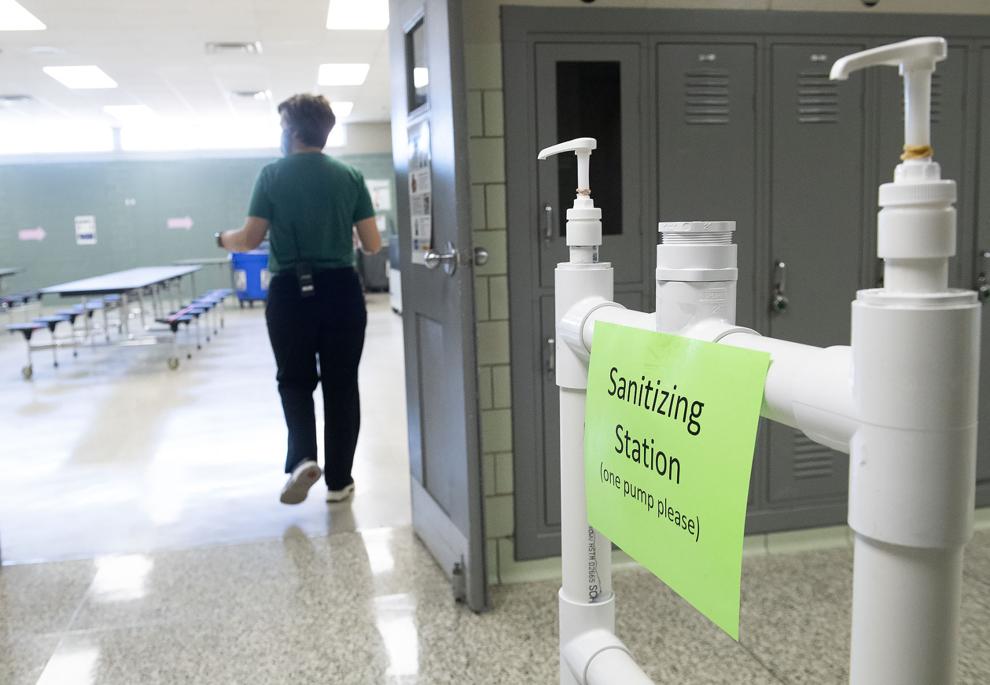 Ukulele Class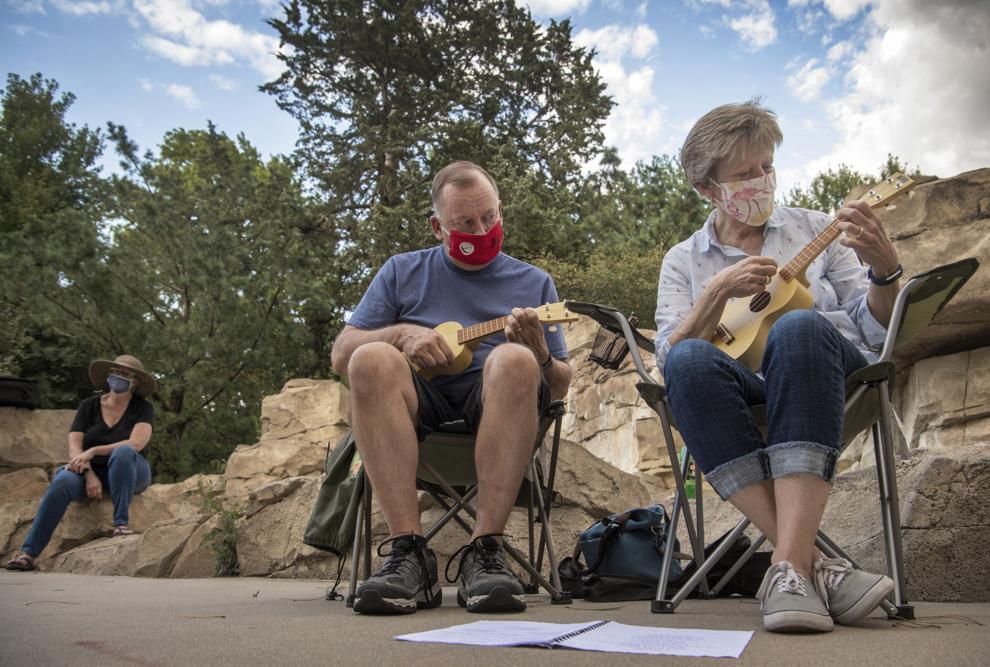 First day of school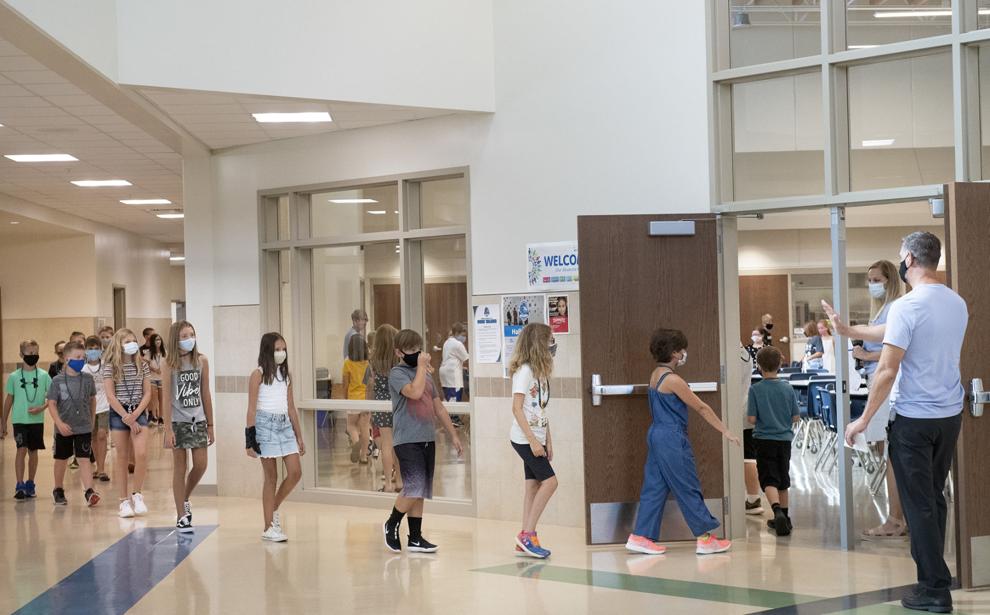 Pius X volleyball practice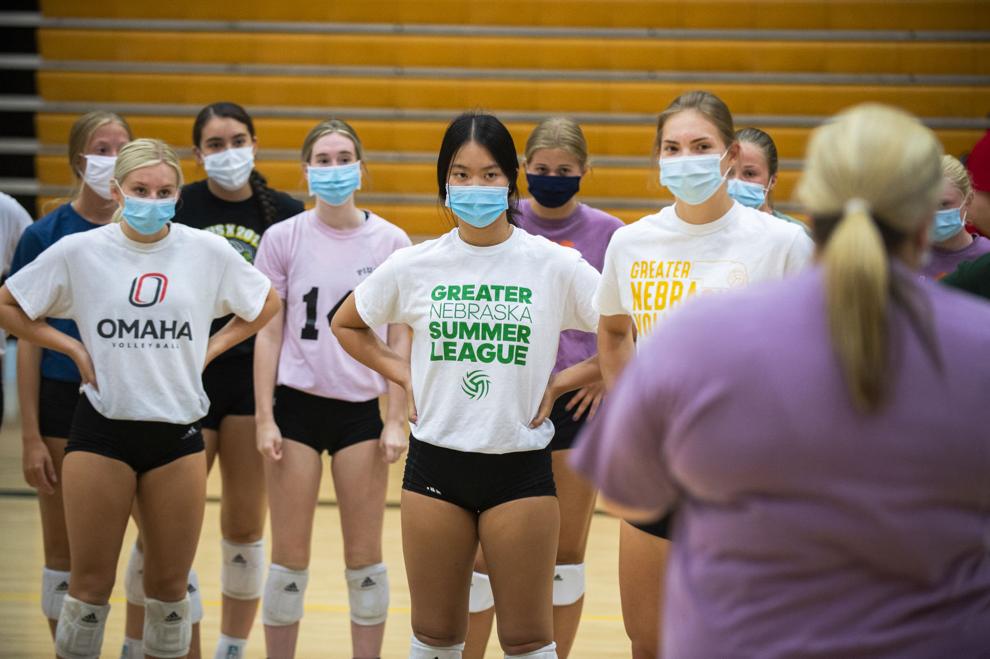 Madsen's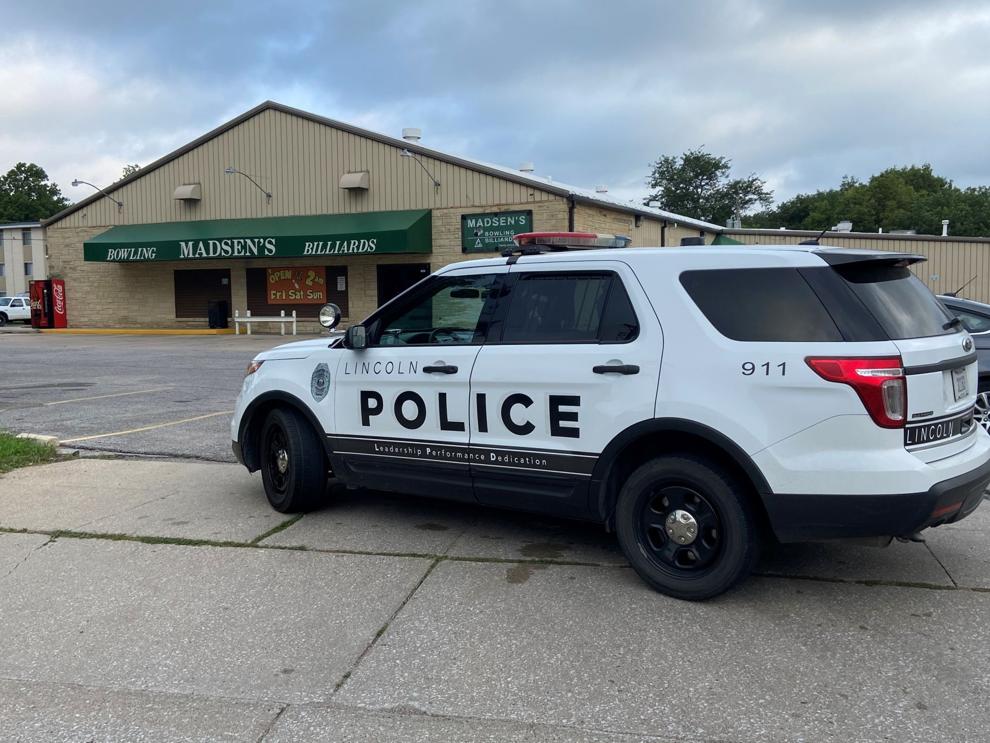 Flower shop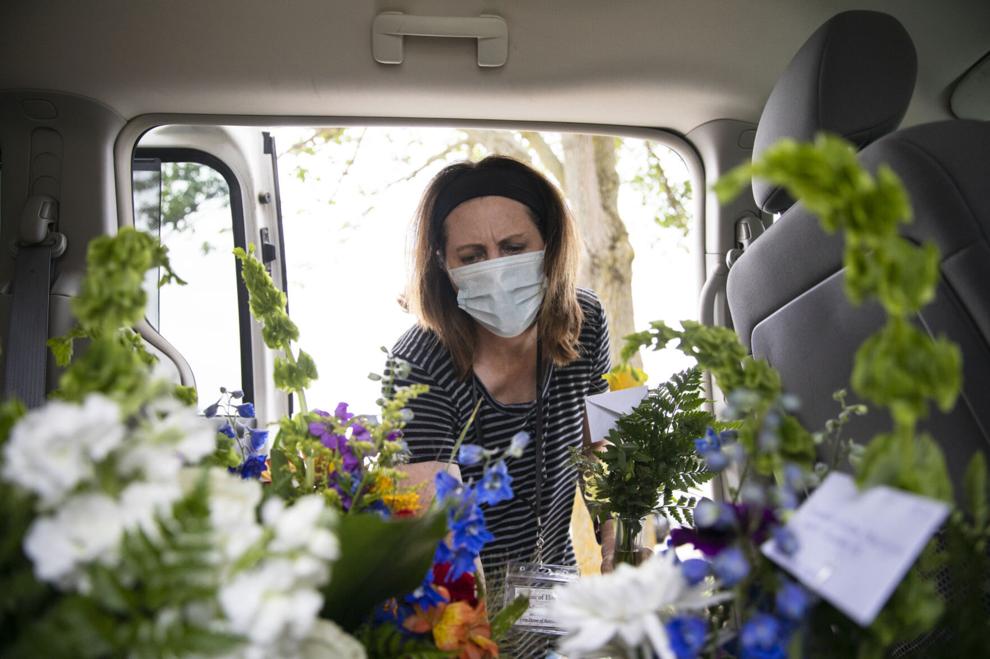 City Council BLM protest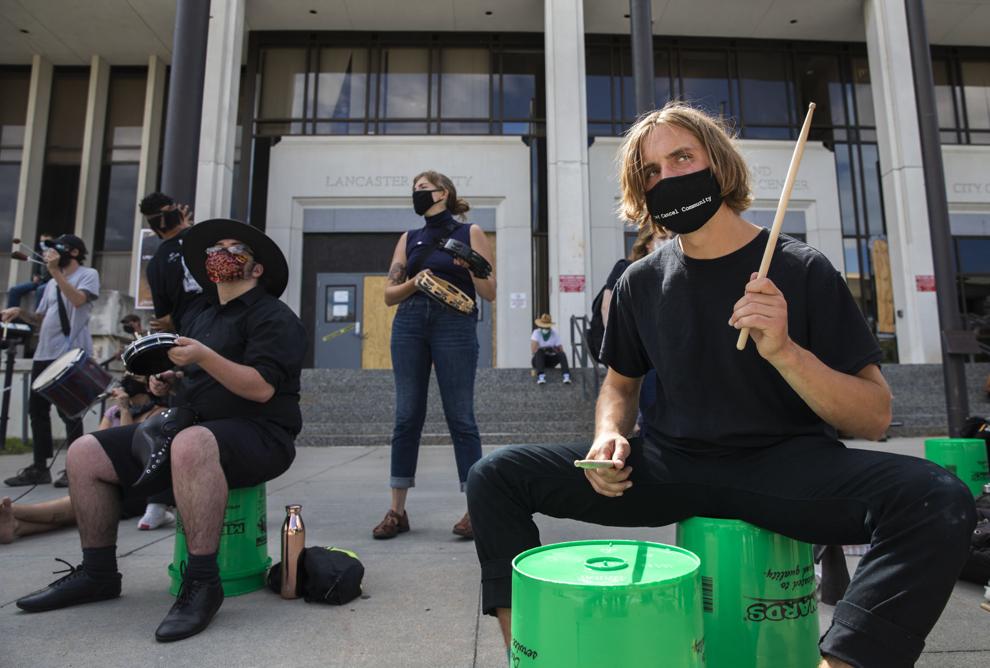 LPS Protest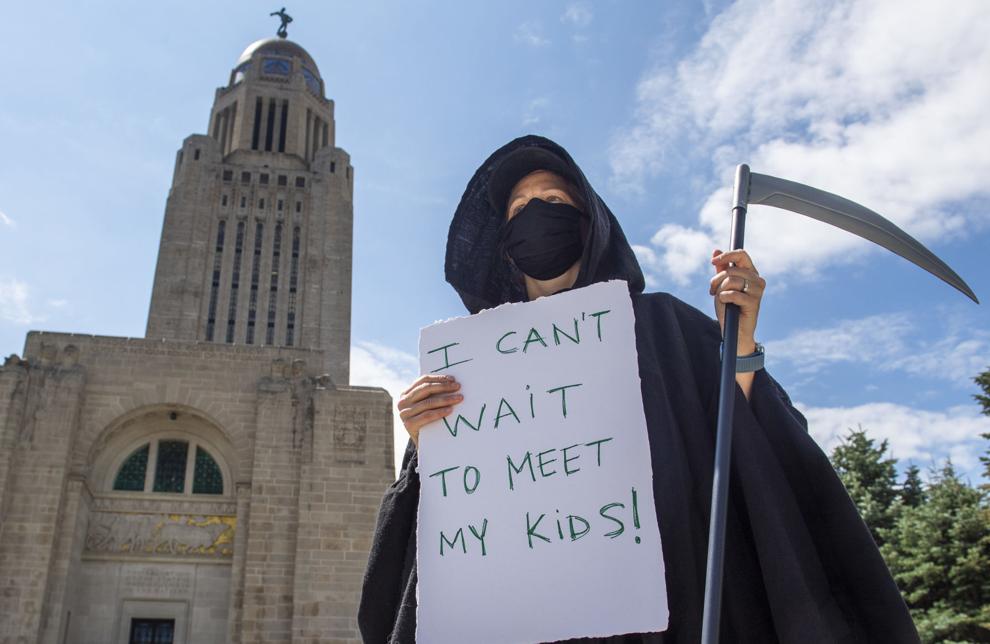 Beach Boys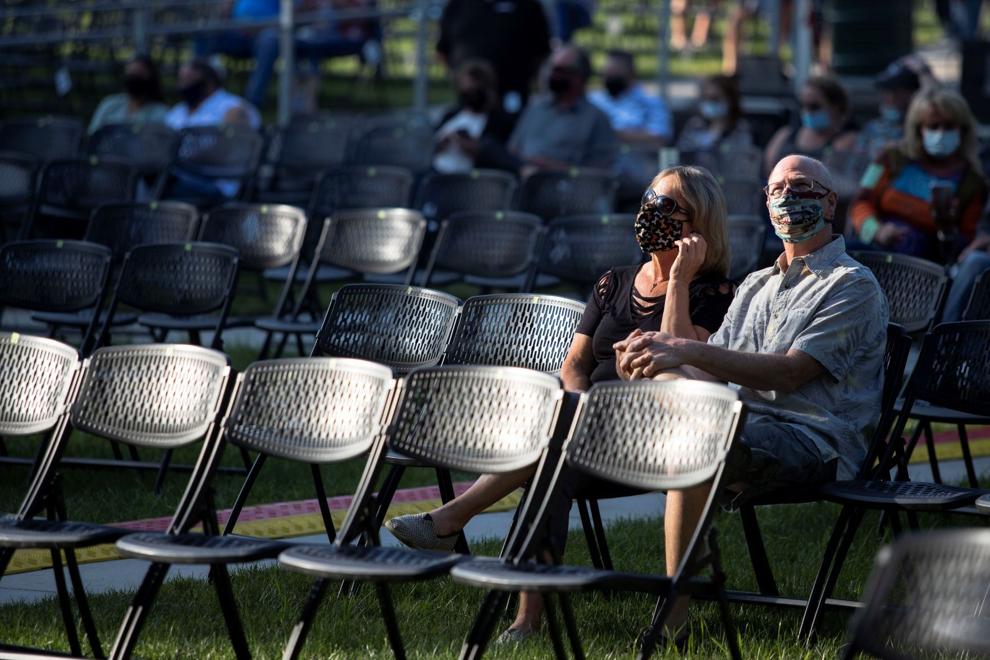 Rally and hearing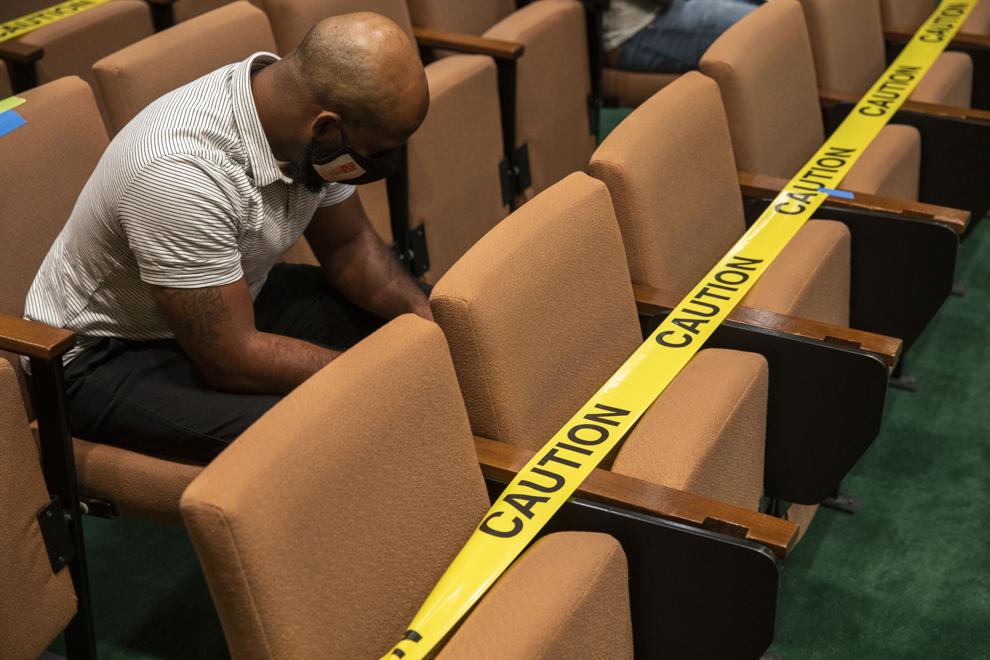 Lancaster County Super Fair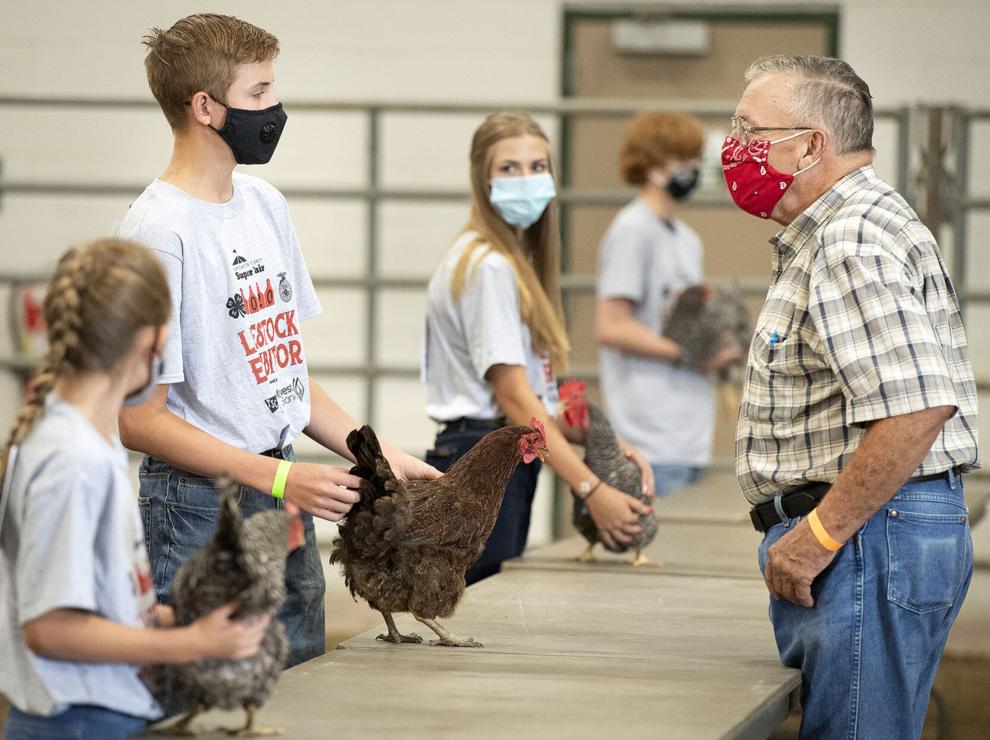 LPS board meeting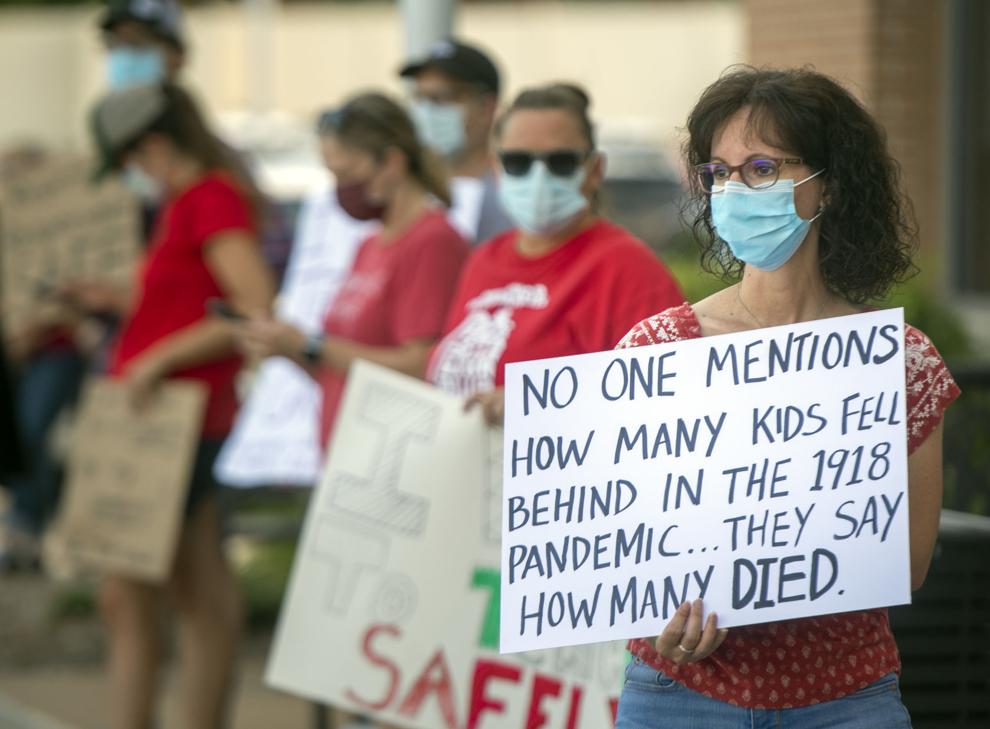 Meatpacking workers rally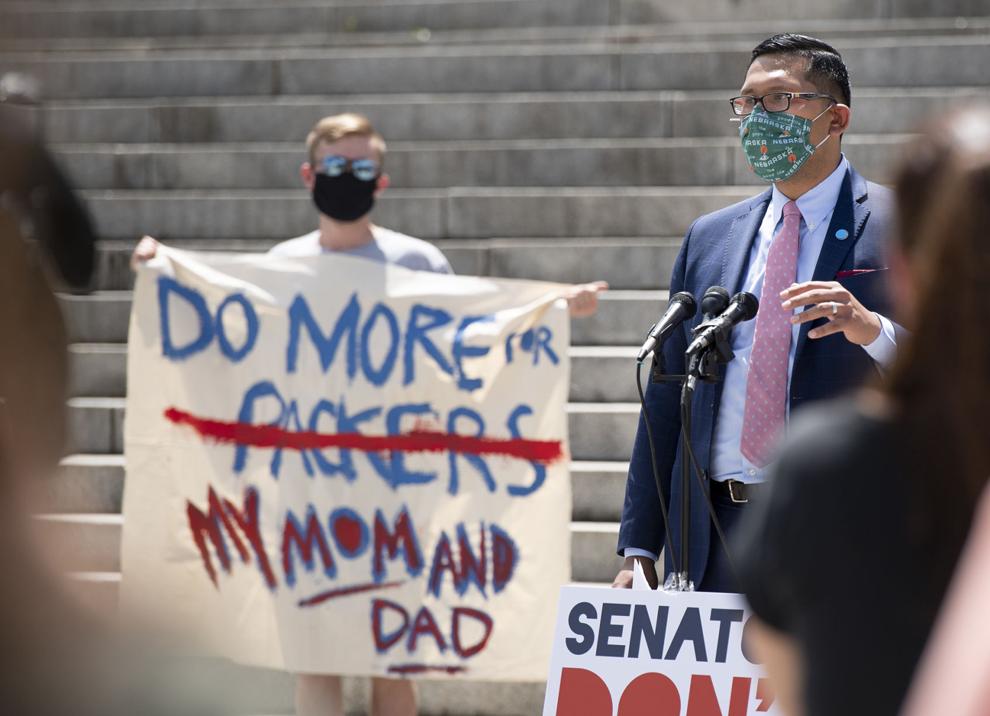 Legislature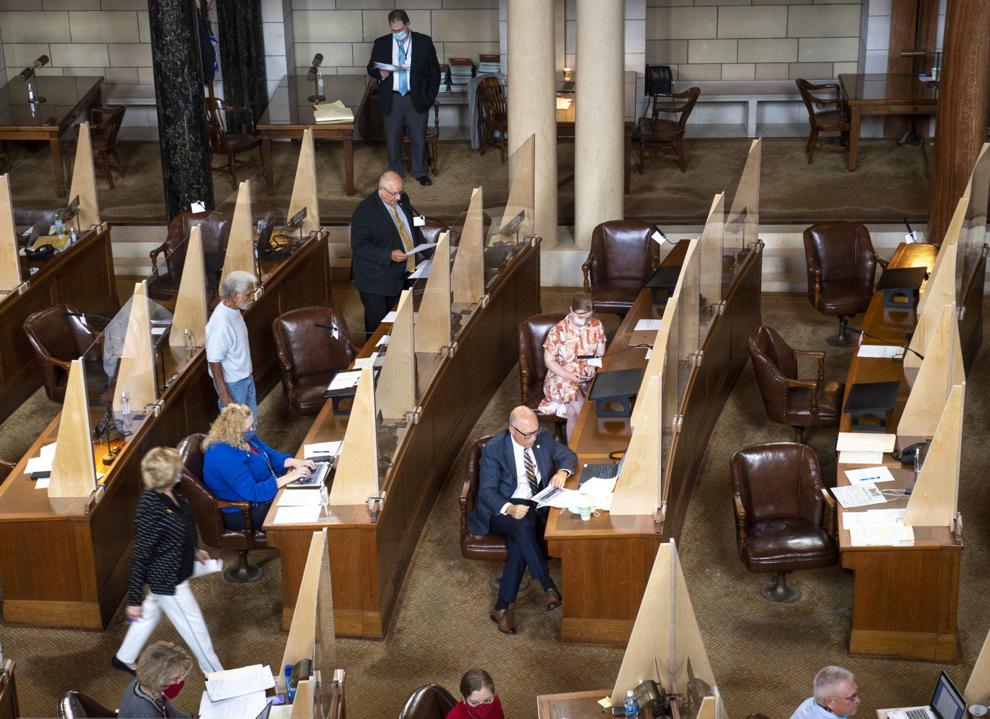 Lincoln Northeast graduation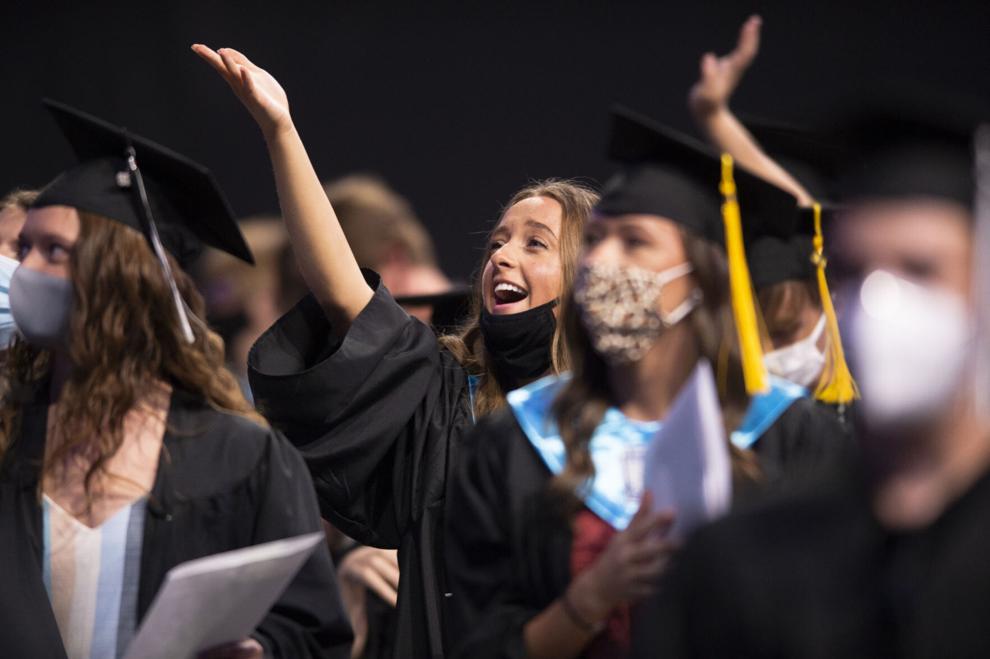 Gov. Ricketts address Legislature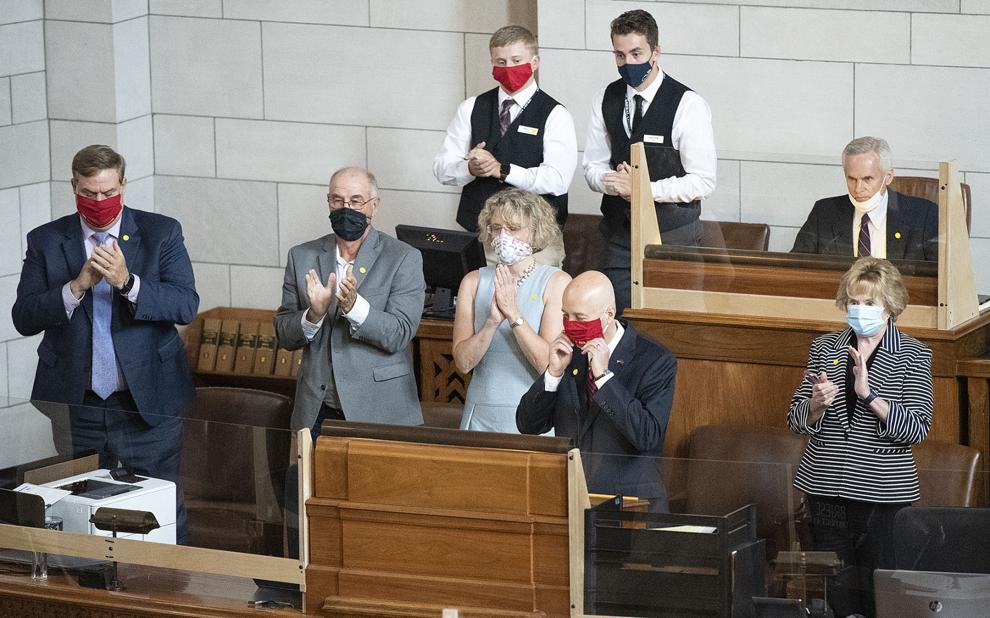 Mask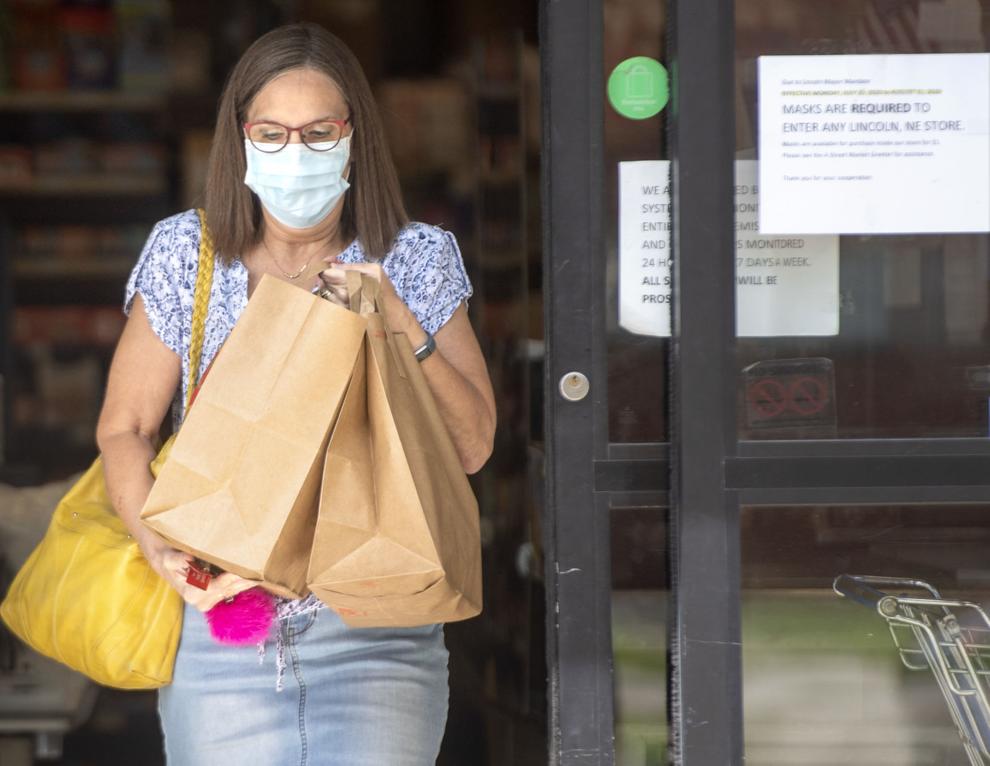 Legislature resumes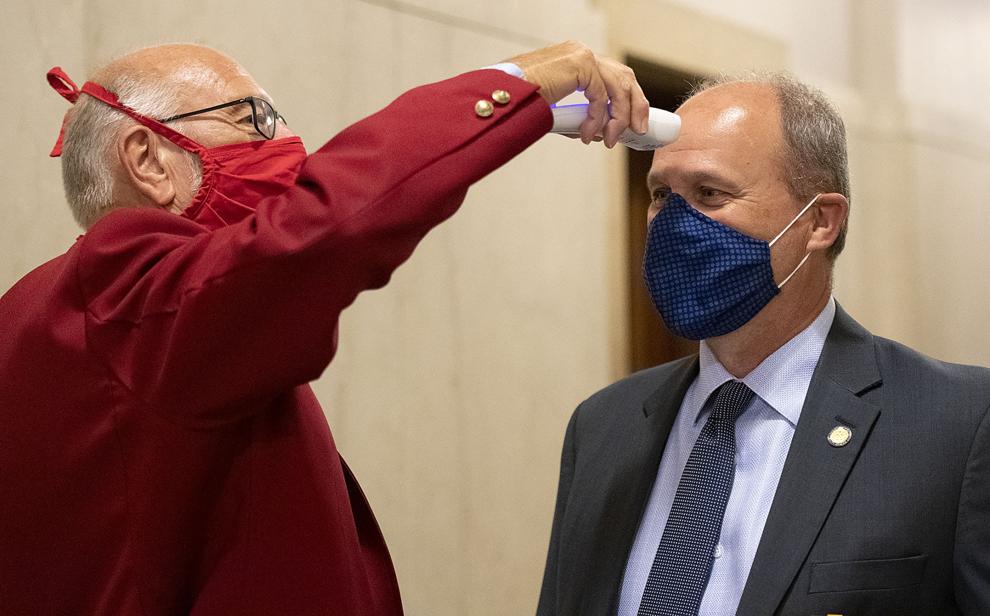 Girls basketball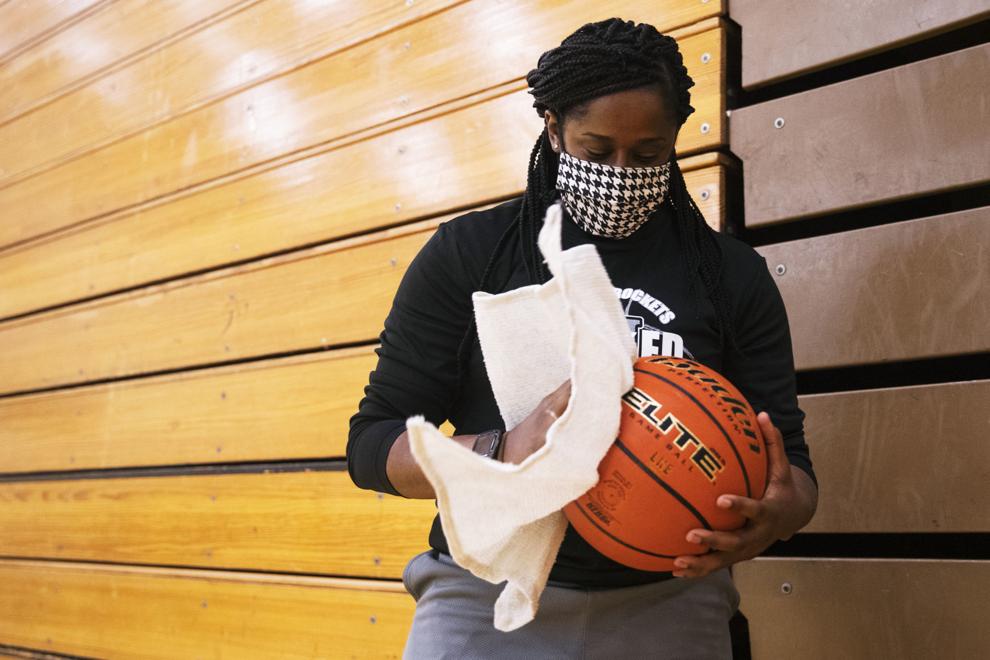 Masked Archie the Mammoth
First Jury Trial in Four Months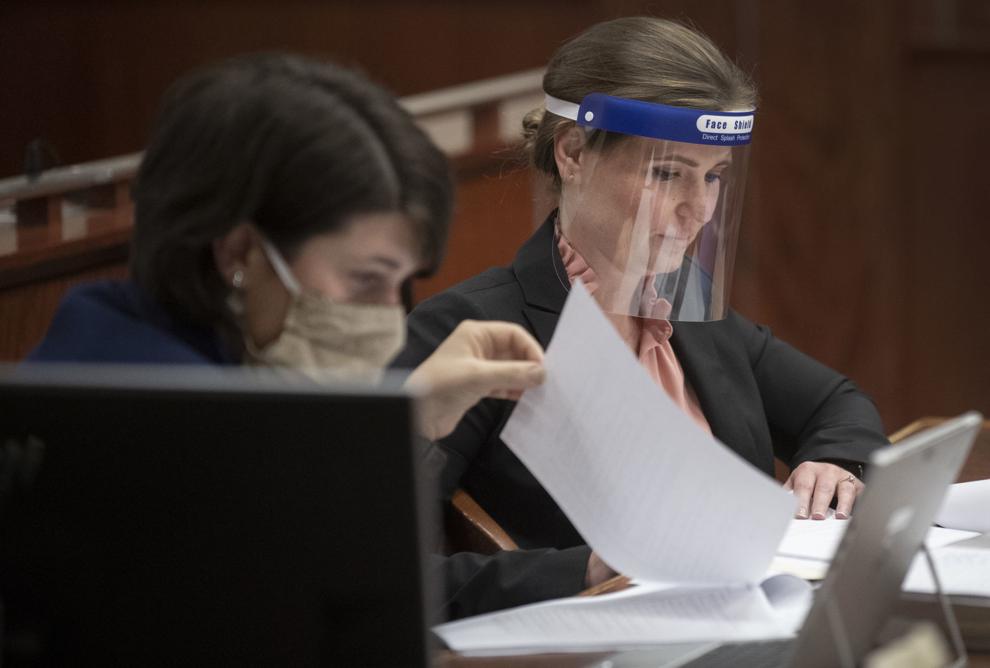 Lincoln Community Playhouse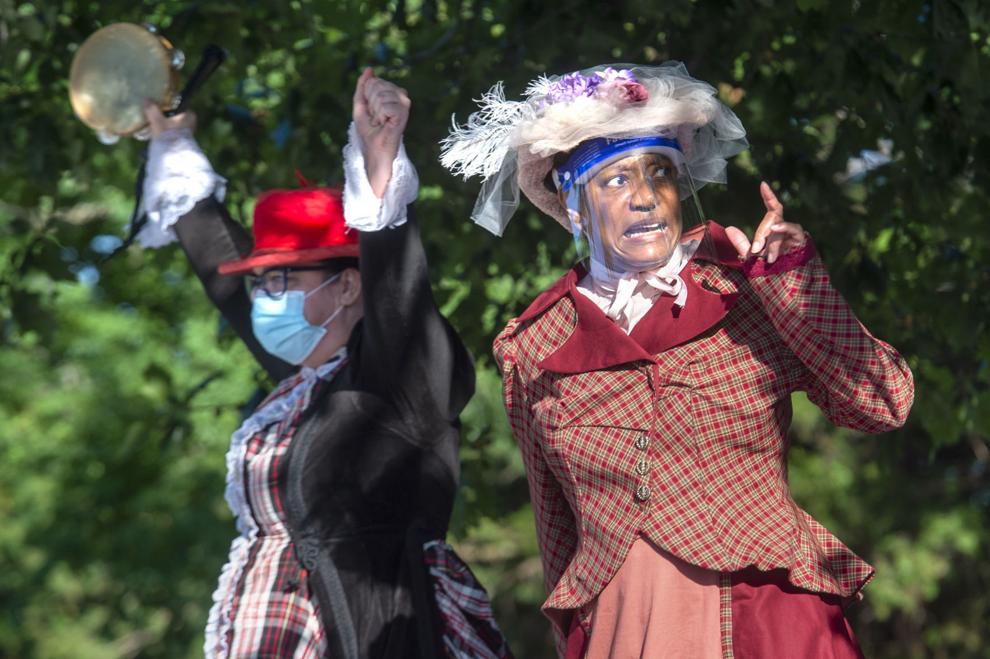 The Kindler Hotel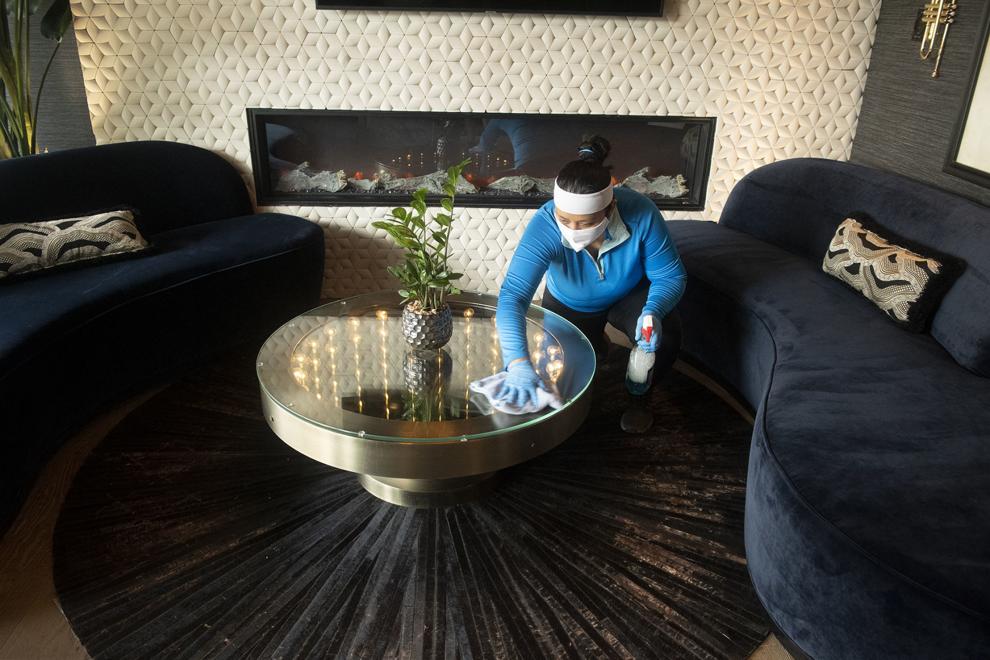 Garth Brooks Drive-In Concert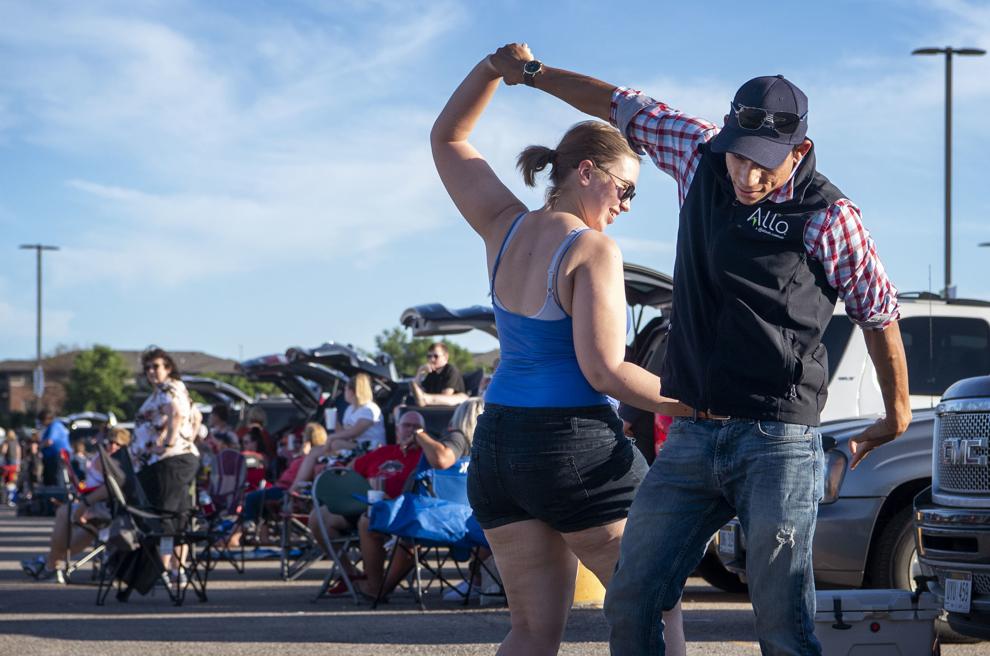 Naturalization ceremony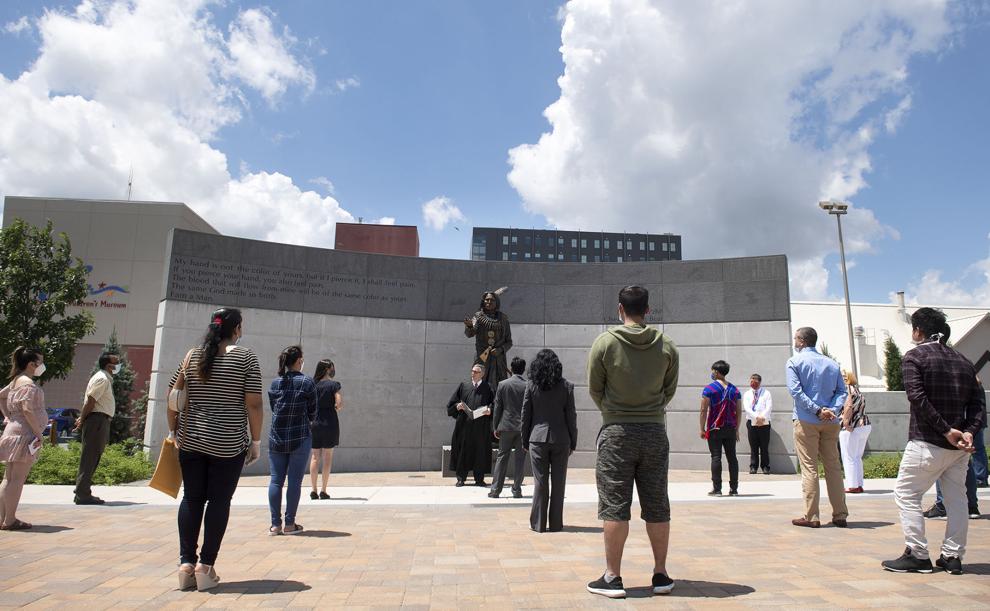 Urban Air Adventure Park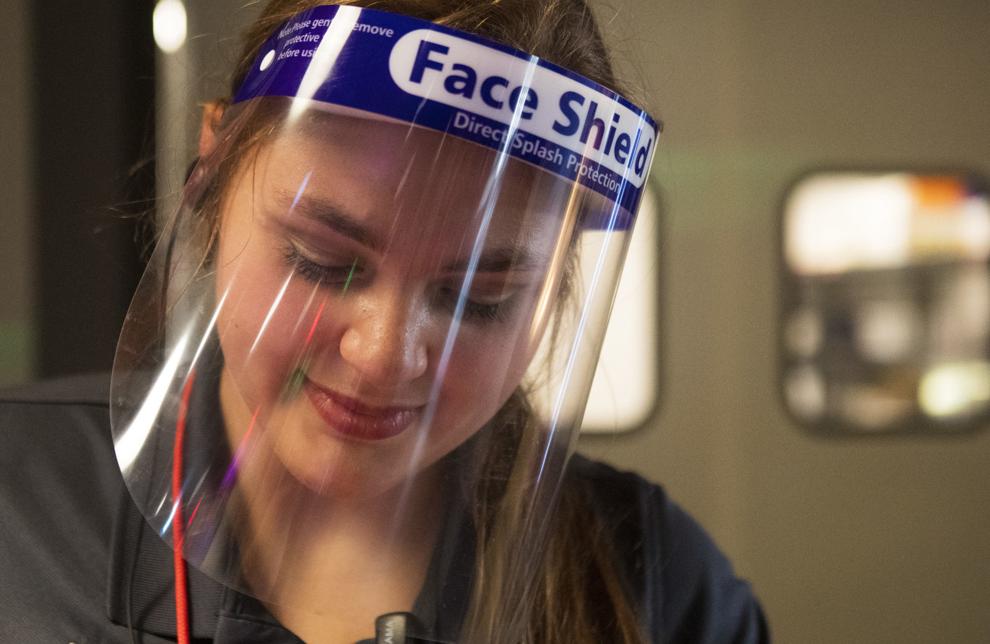 Juneteenth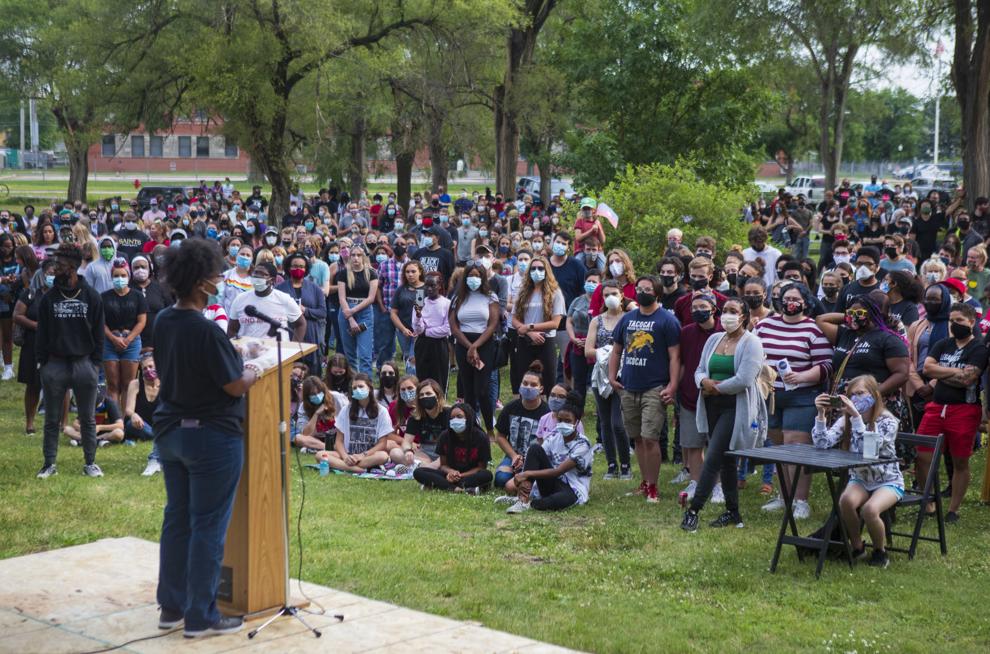 Gere Branch Library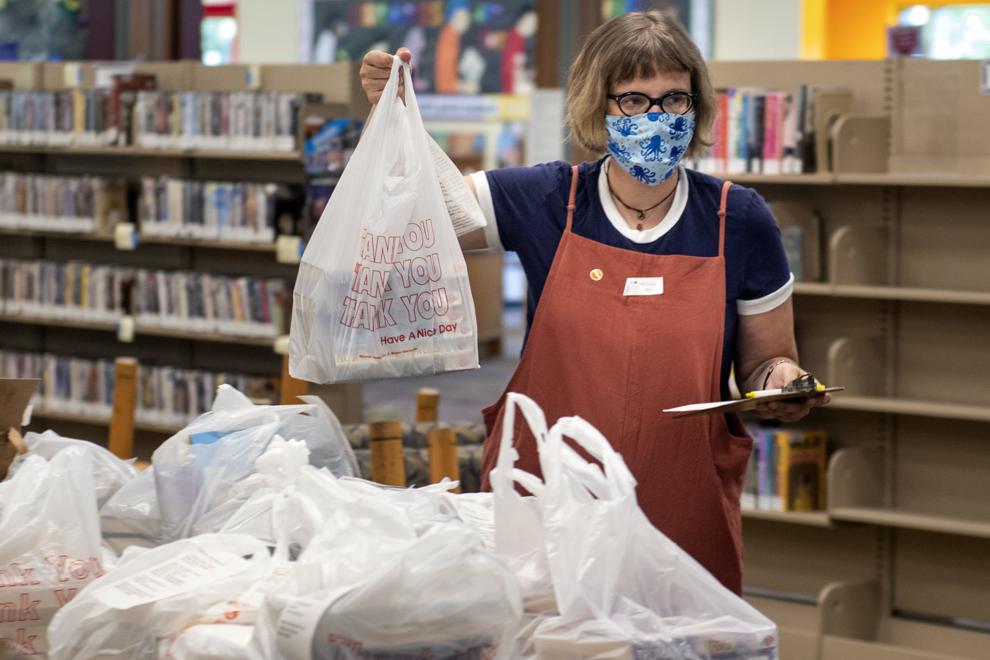 Music on the Move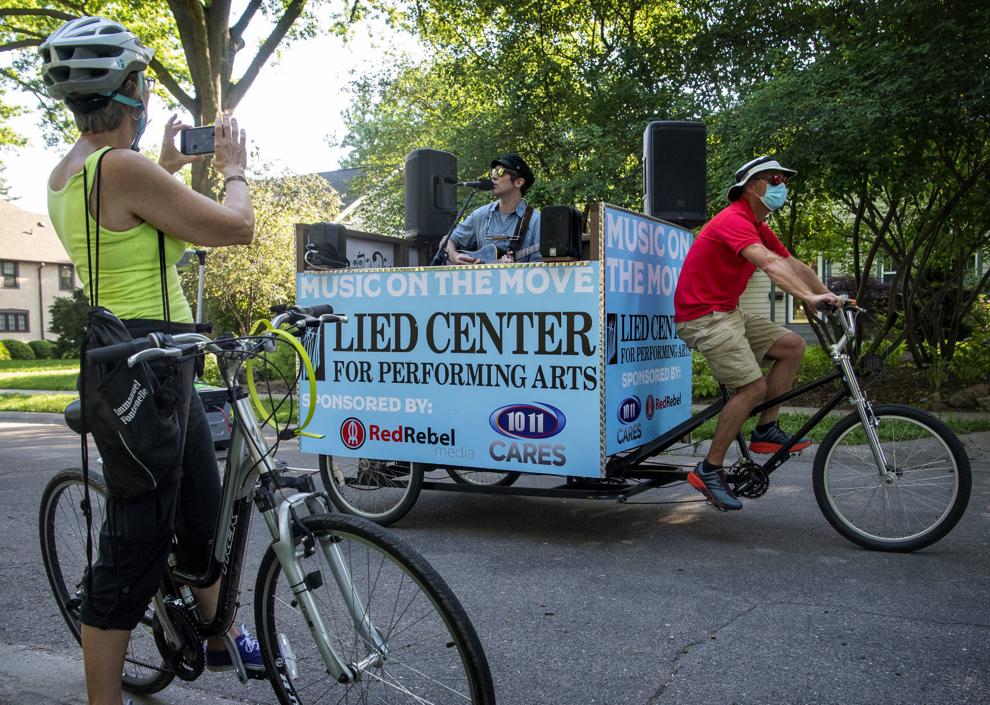 Pool Reopenings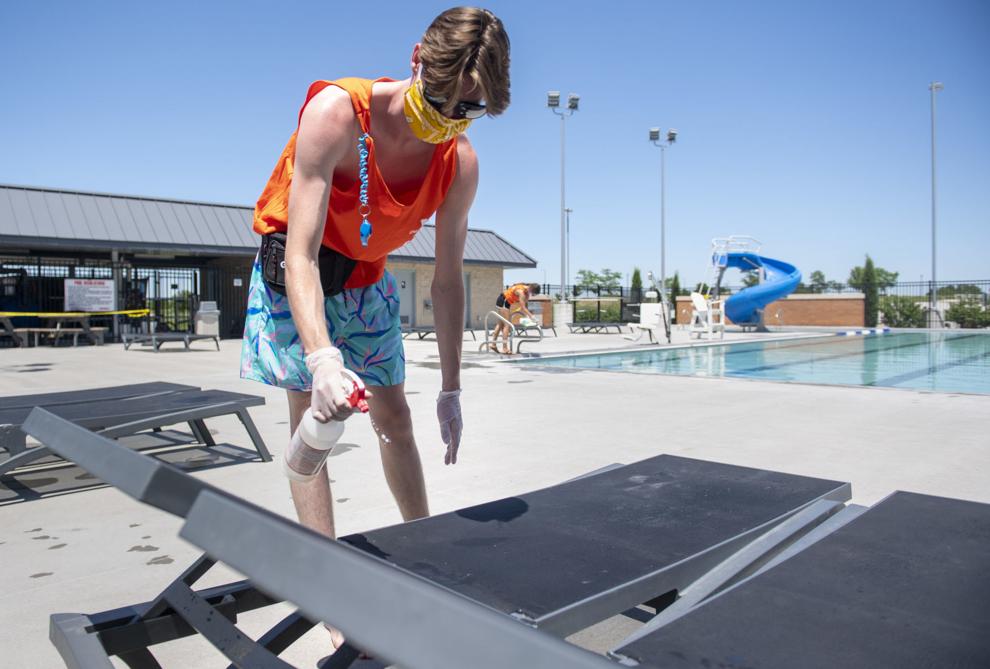 Judiciary Committee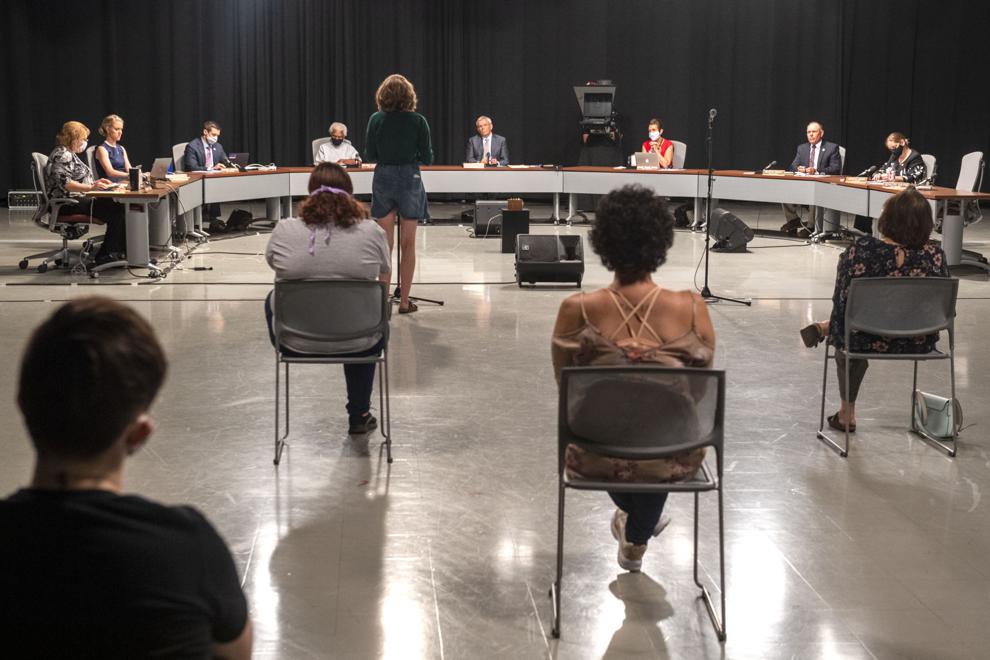 Bars Opening in Lincoln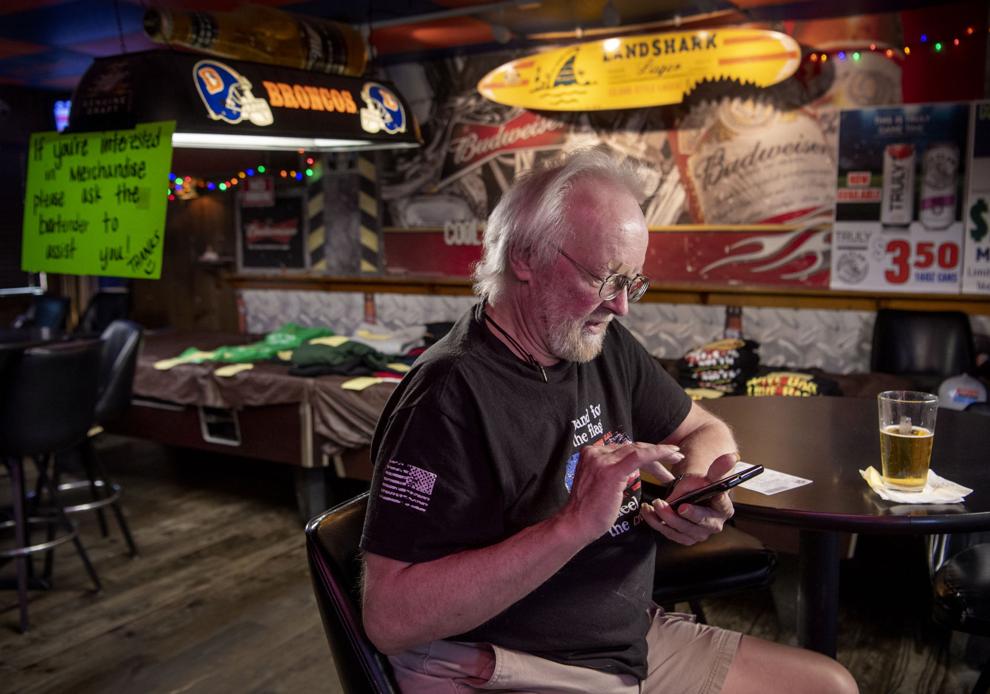 LPS Teachers Retirement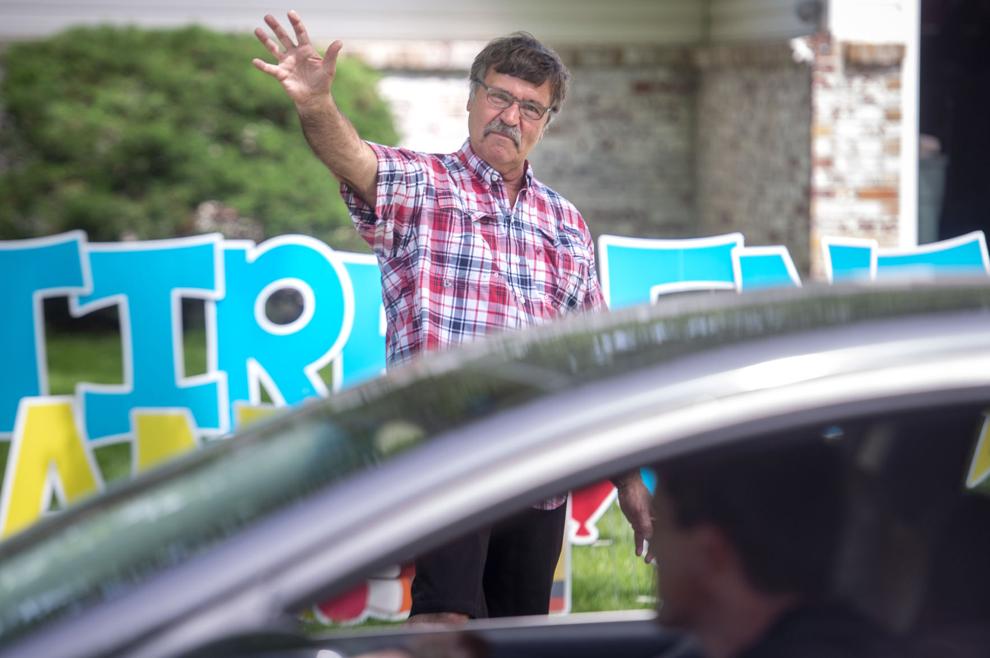 Holmes Lake Manor Horse Visit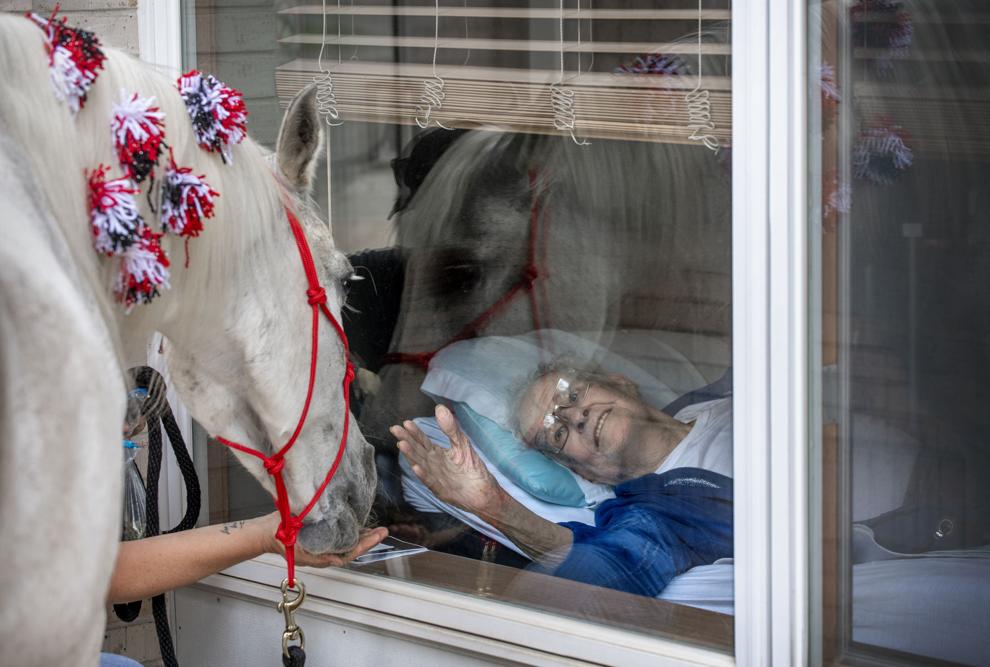 Lancaster County Courthouse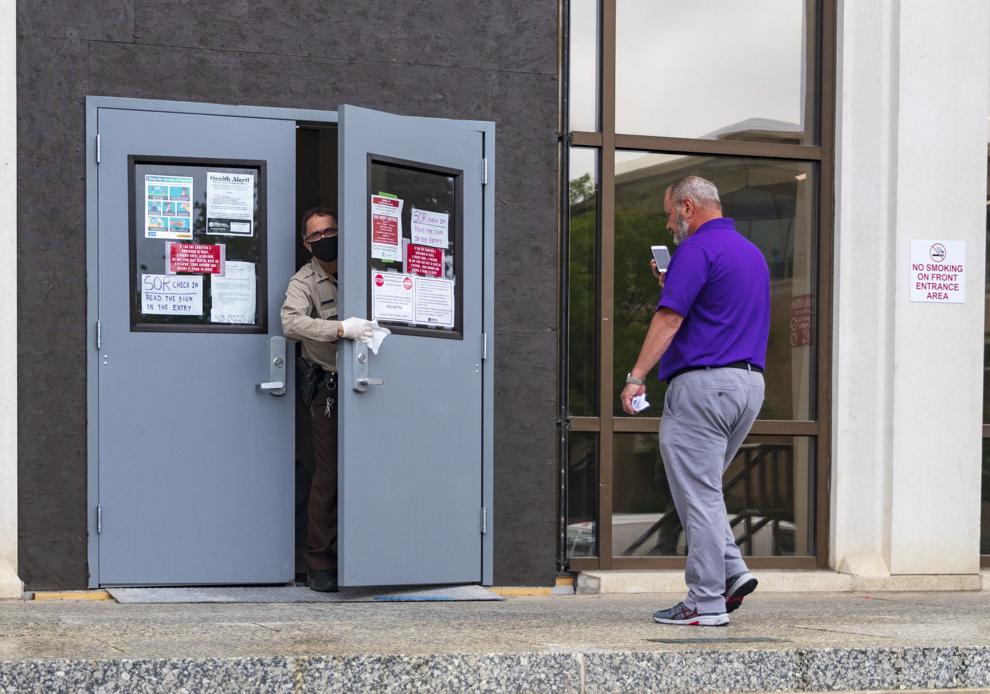 Campgrounds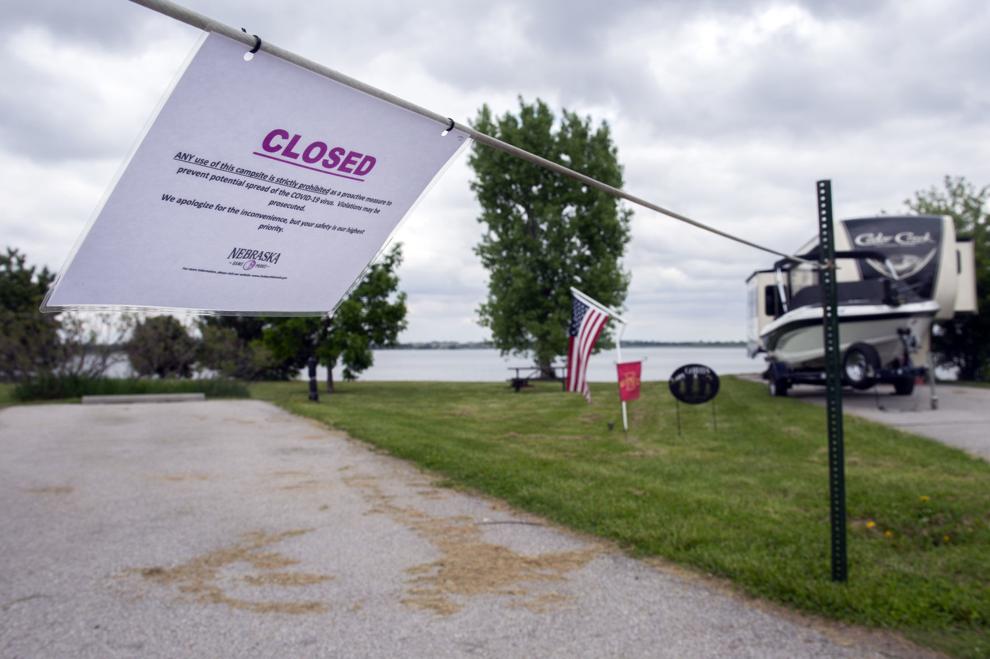 Church Social Distancing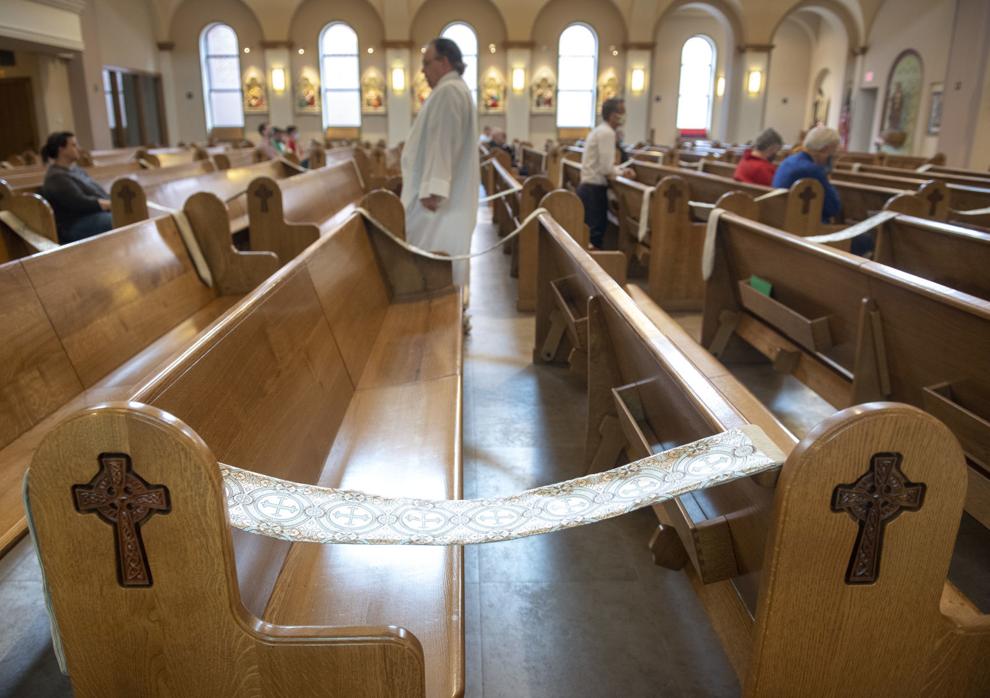 Children of Smithfield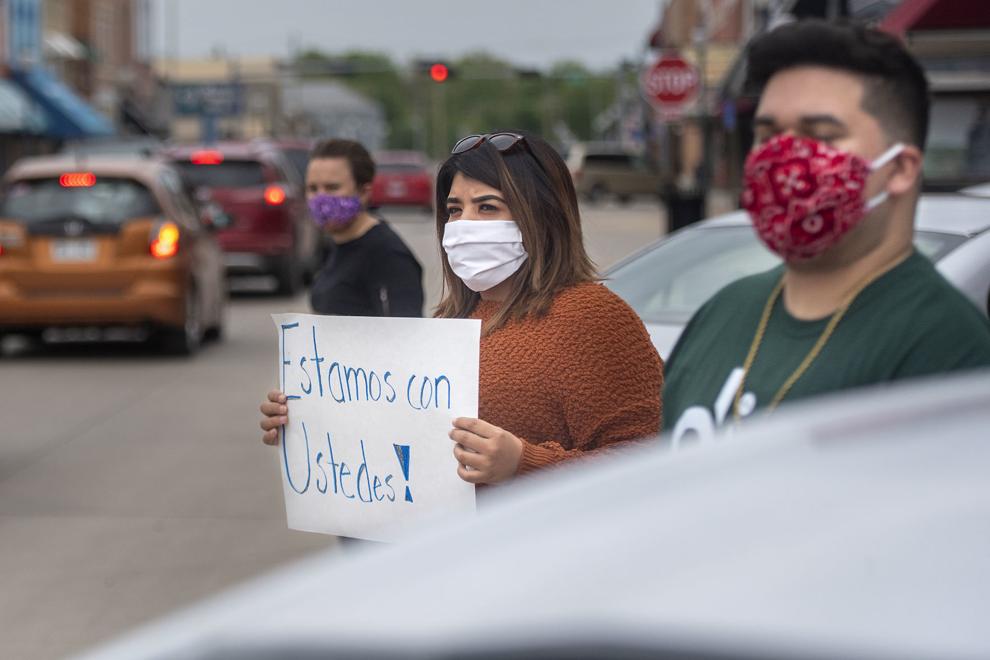 Farmers Market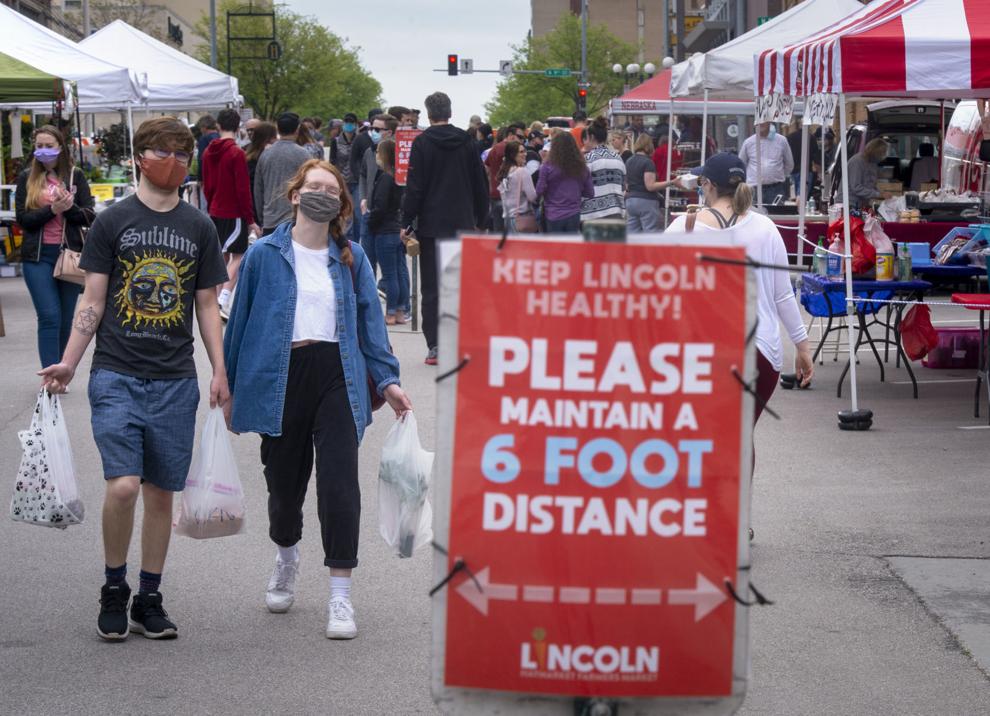 Parkview Christian Teacher Appreciation Day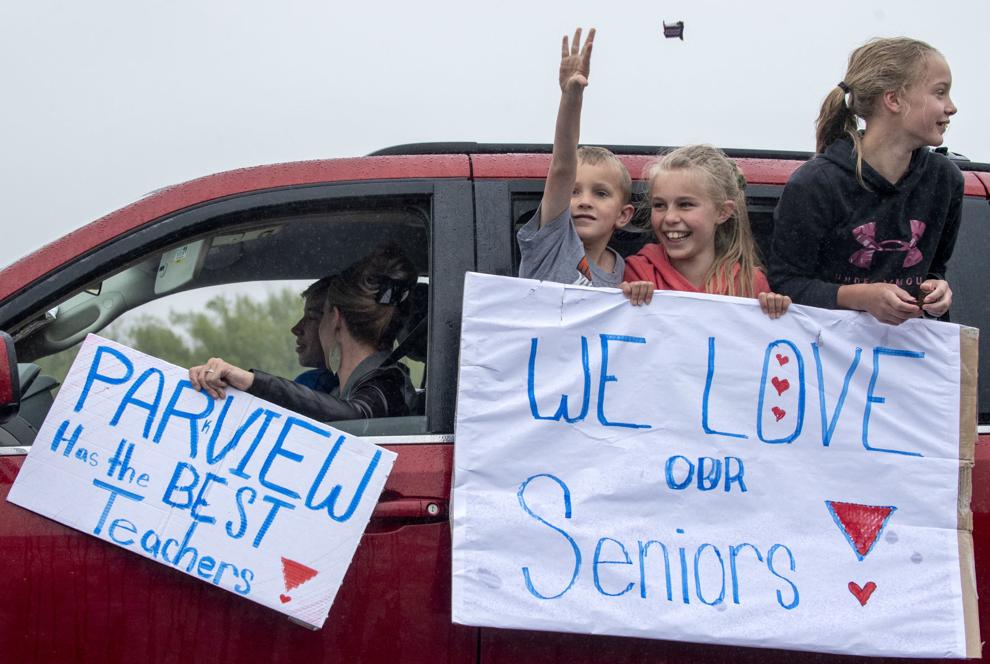 Lincoln reopening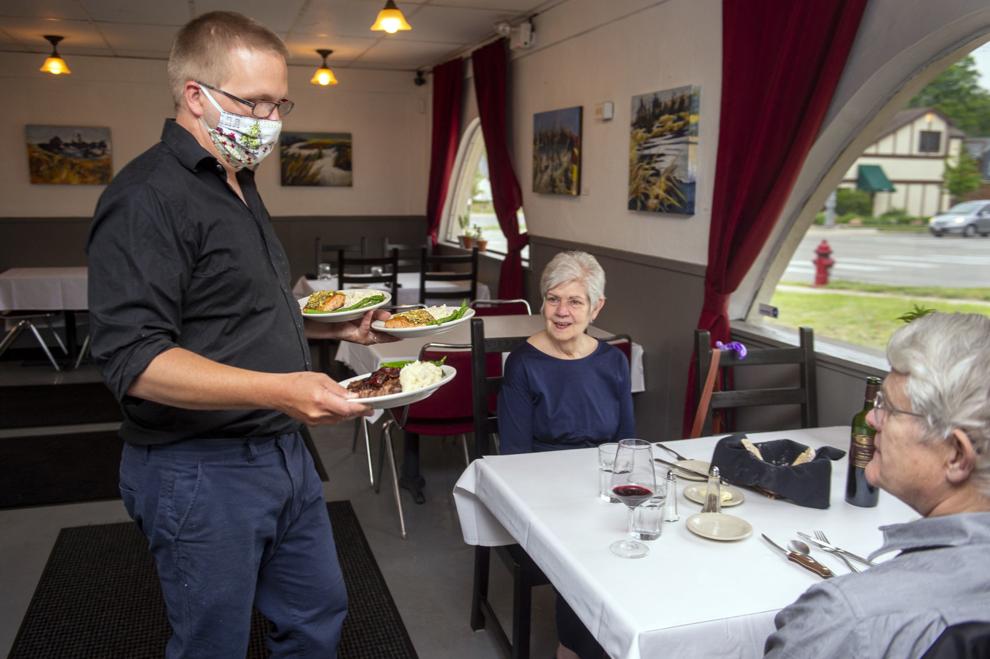 Mother's Day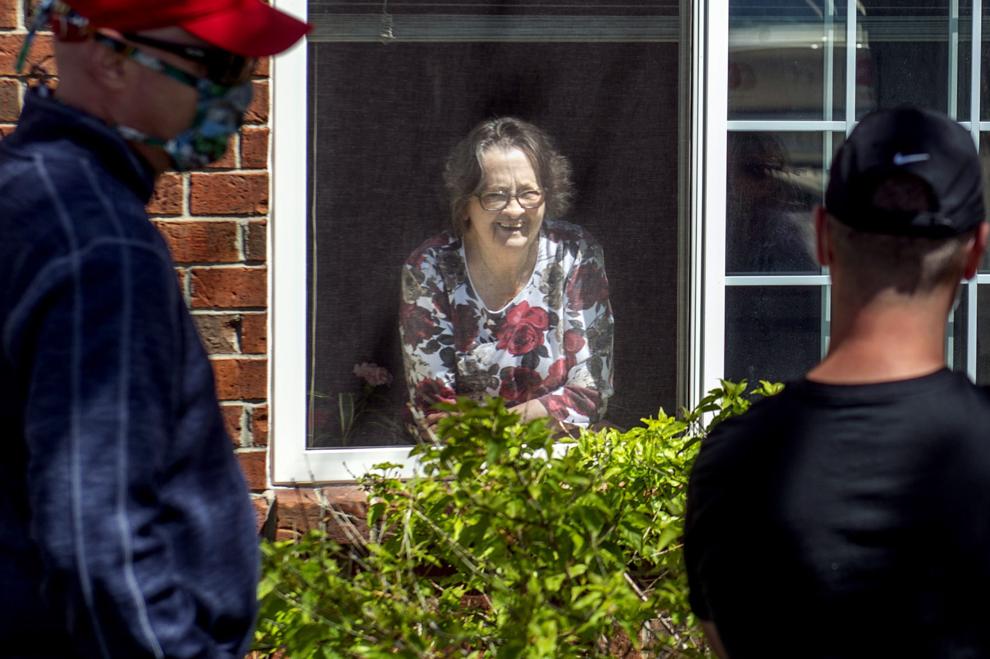 Lincoln Christian 2020 Seniors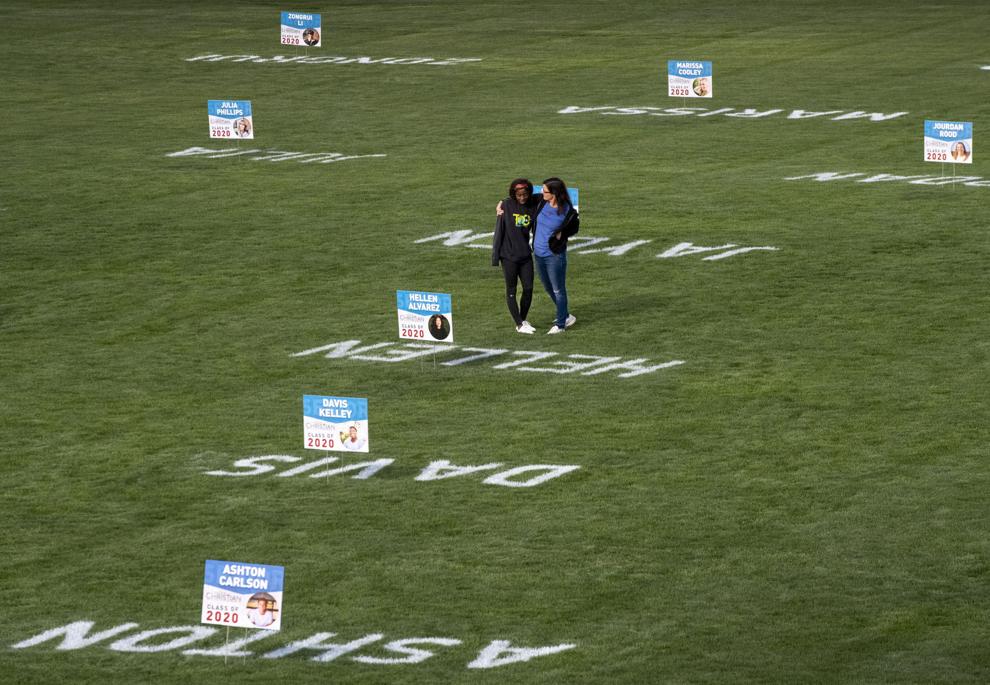 Test Nebraska site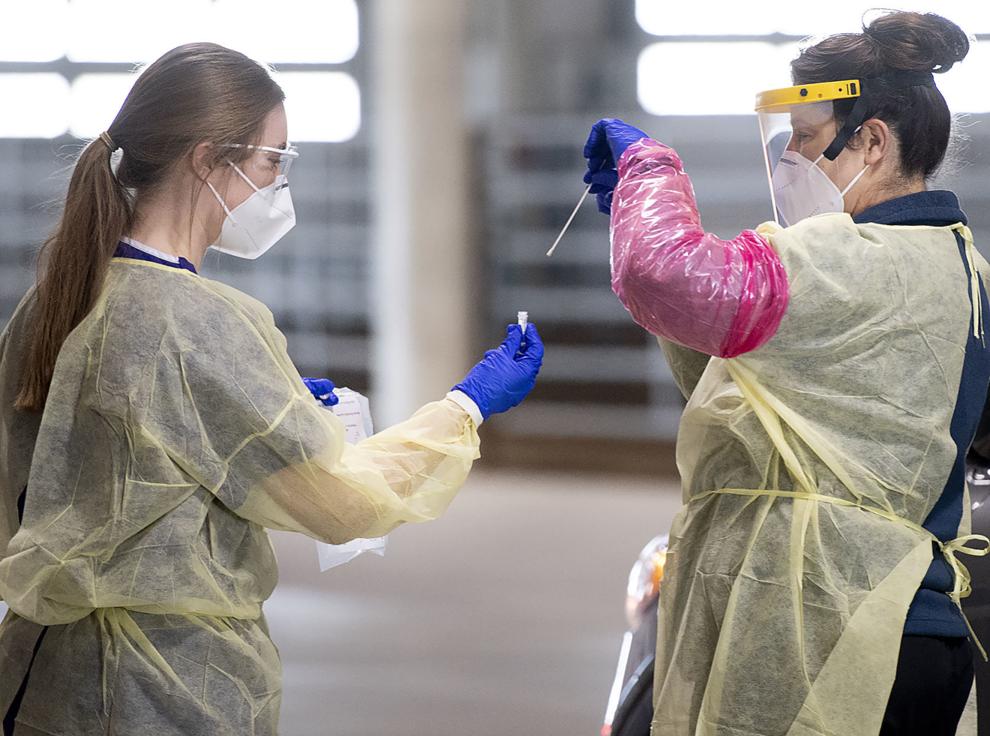 Selfie wall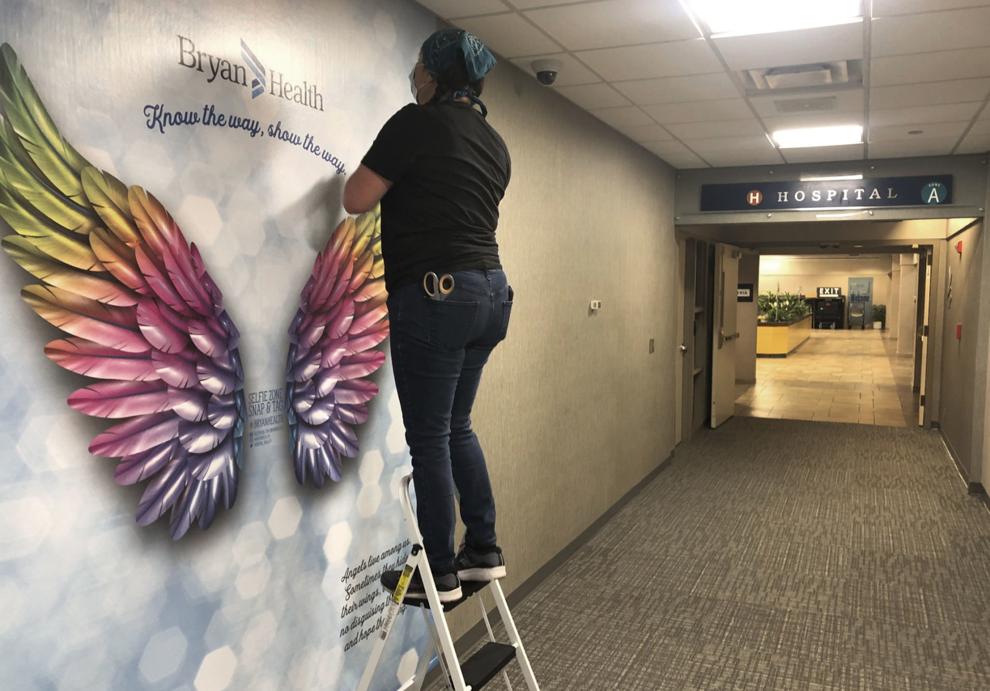 Drive-Thru Career Fair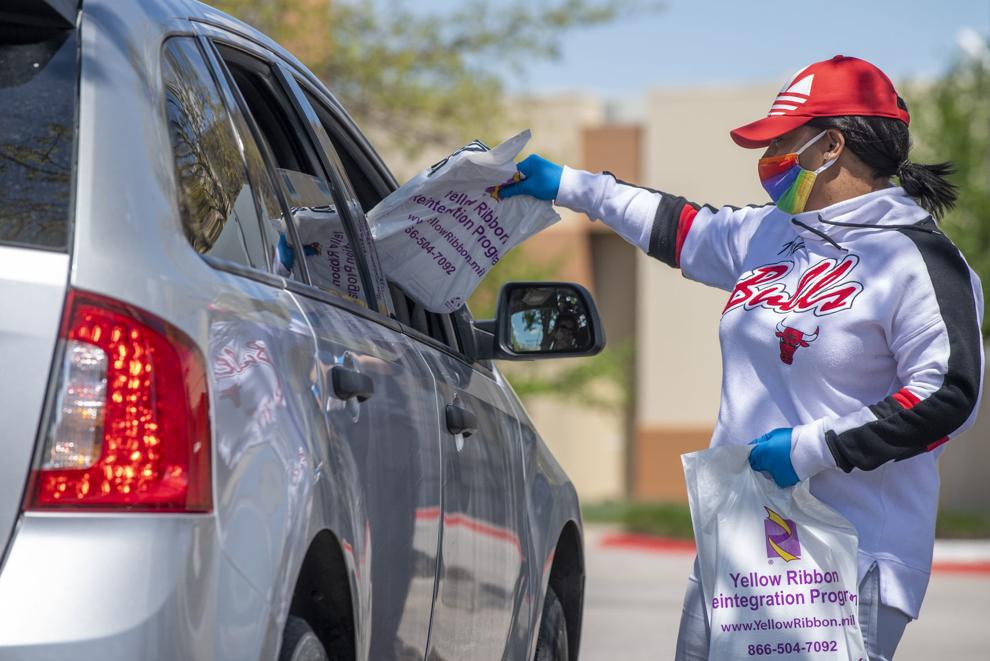 Center for People in Need food distribution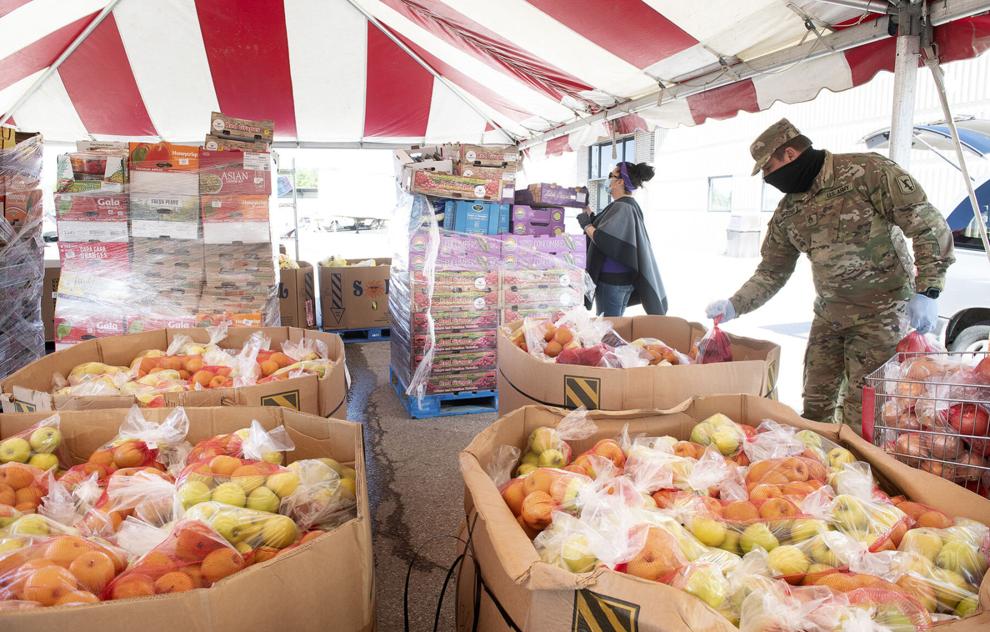 Marathon void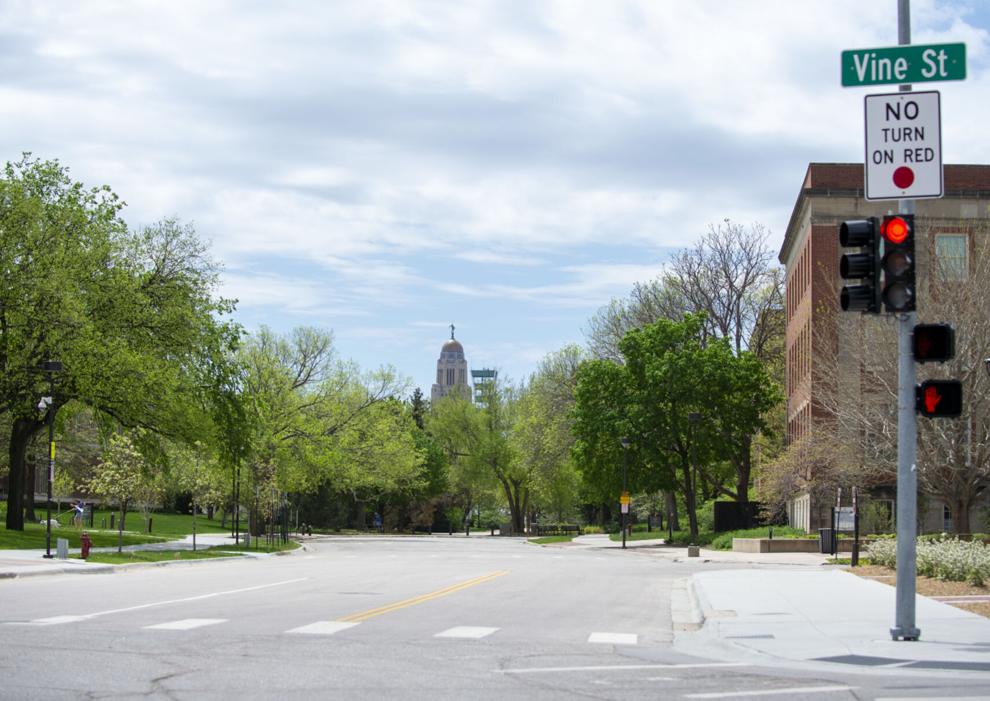 Drive-through parade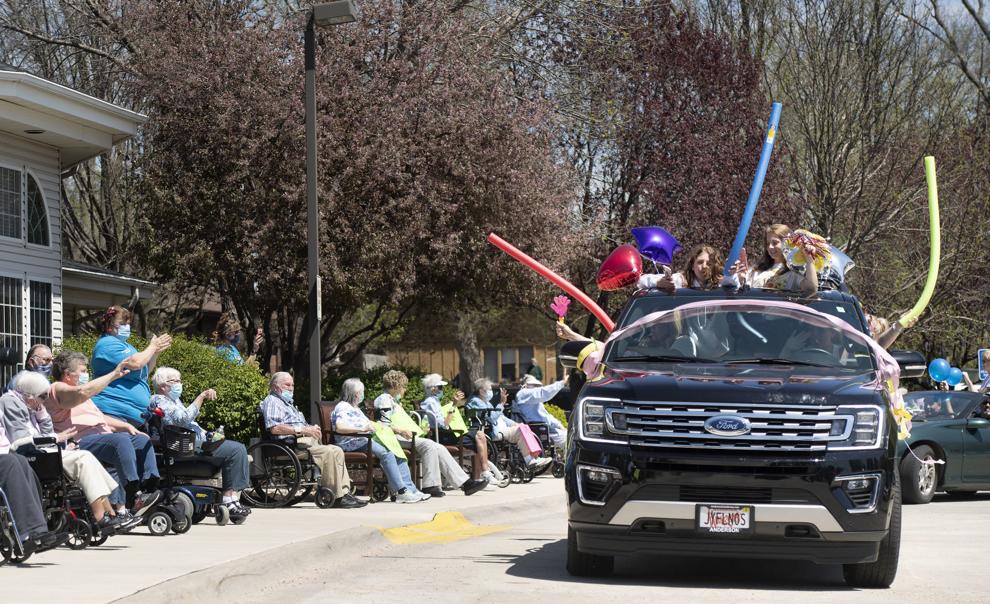 Masks For Truckers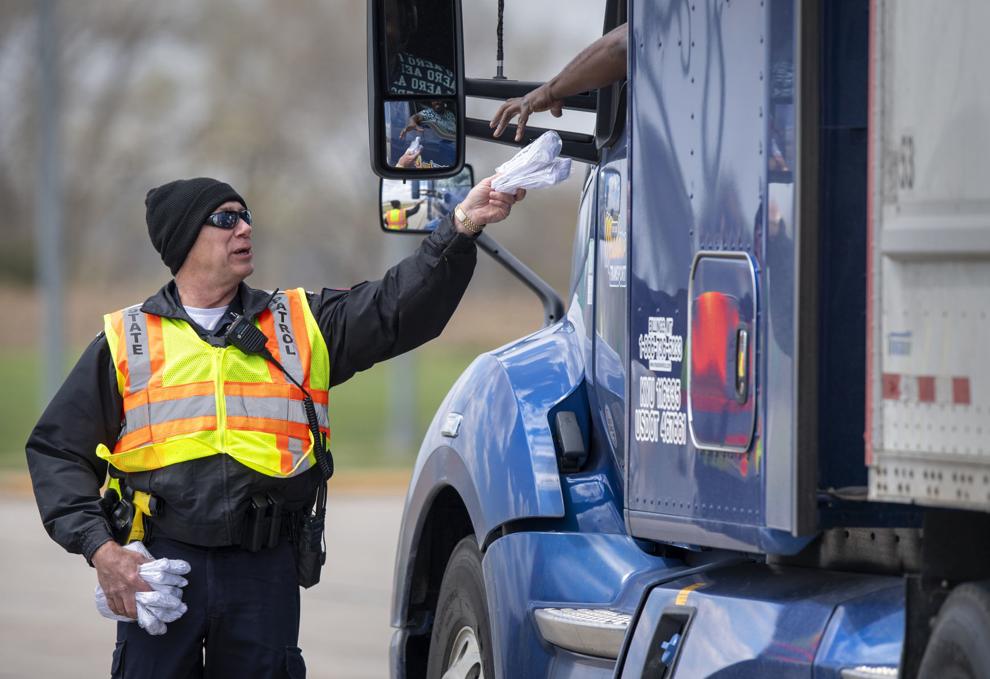 Hero Signs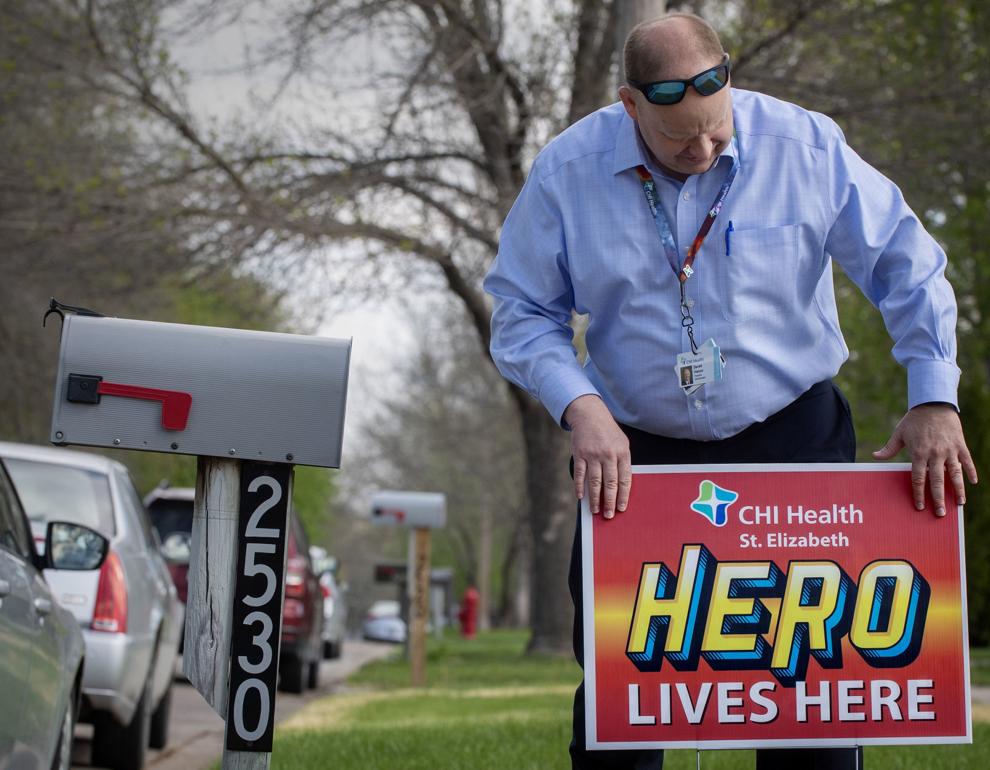 BikeLNK disinfecting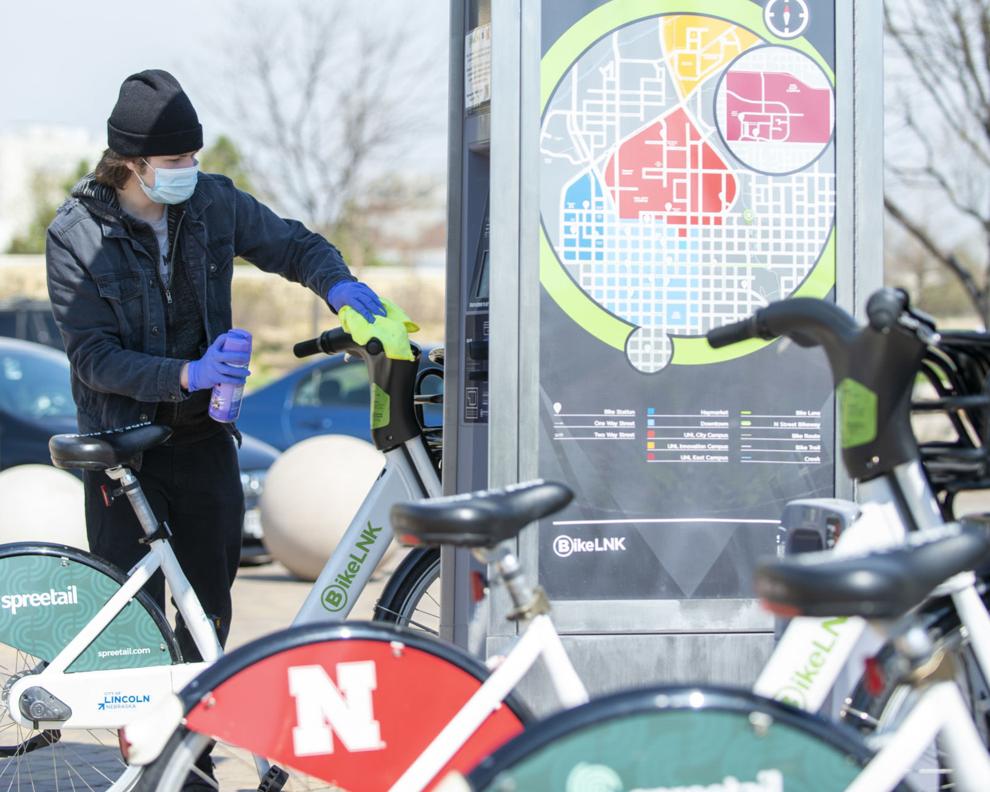 Teacher and Staff Parade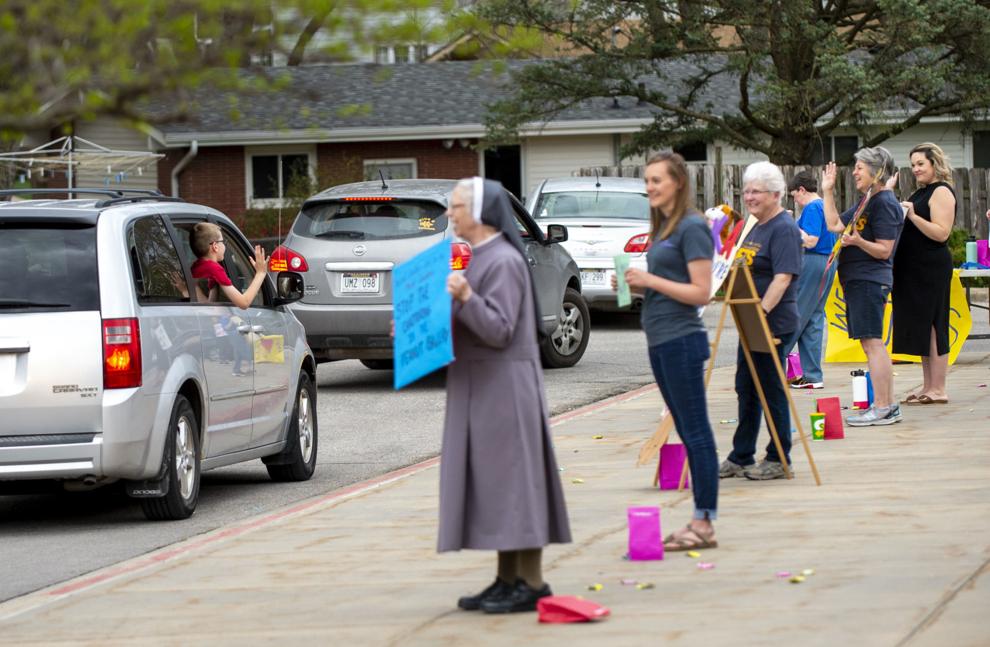 91-year-old released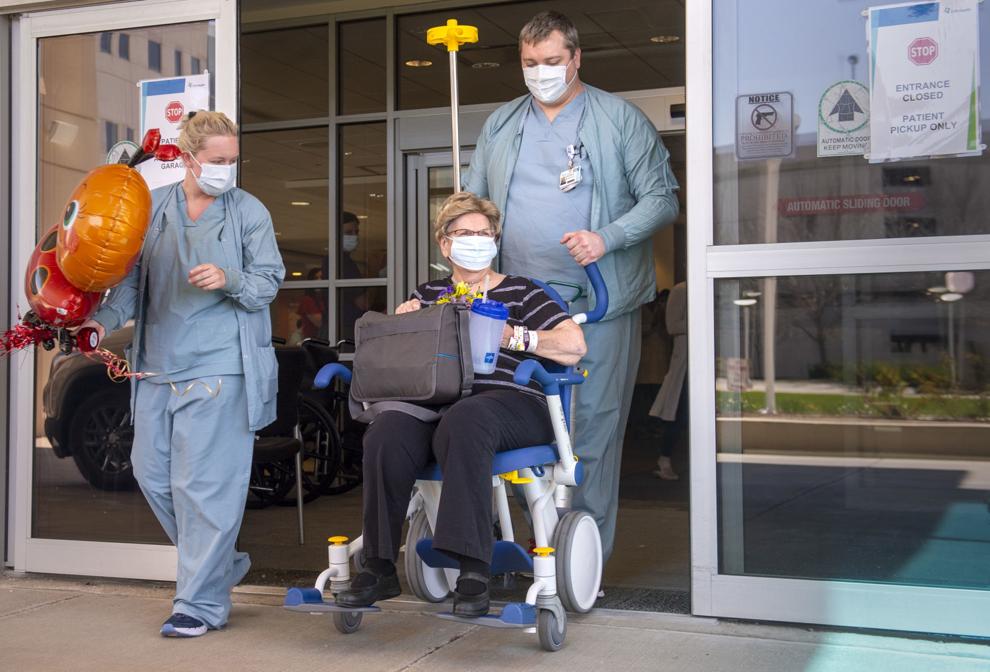 Food Bank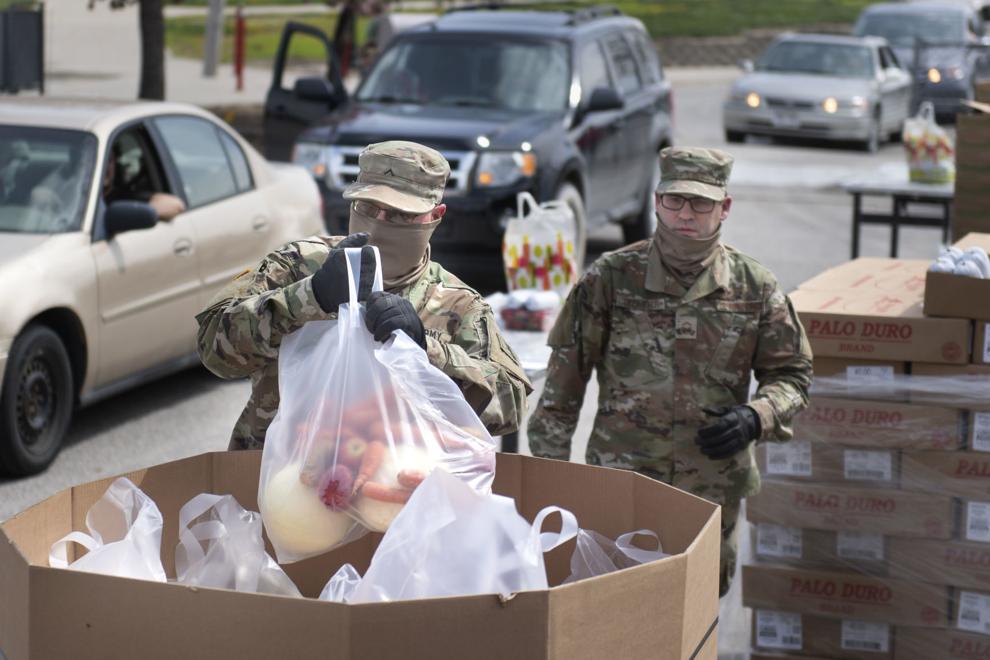 Thank you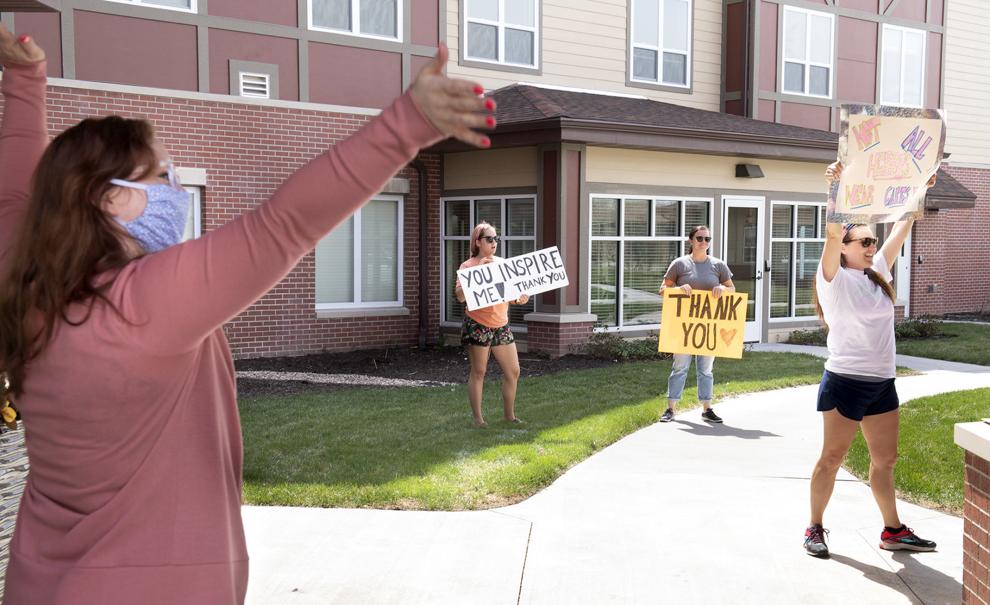 Virtual City Council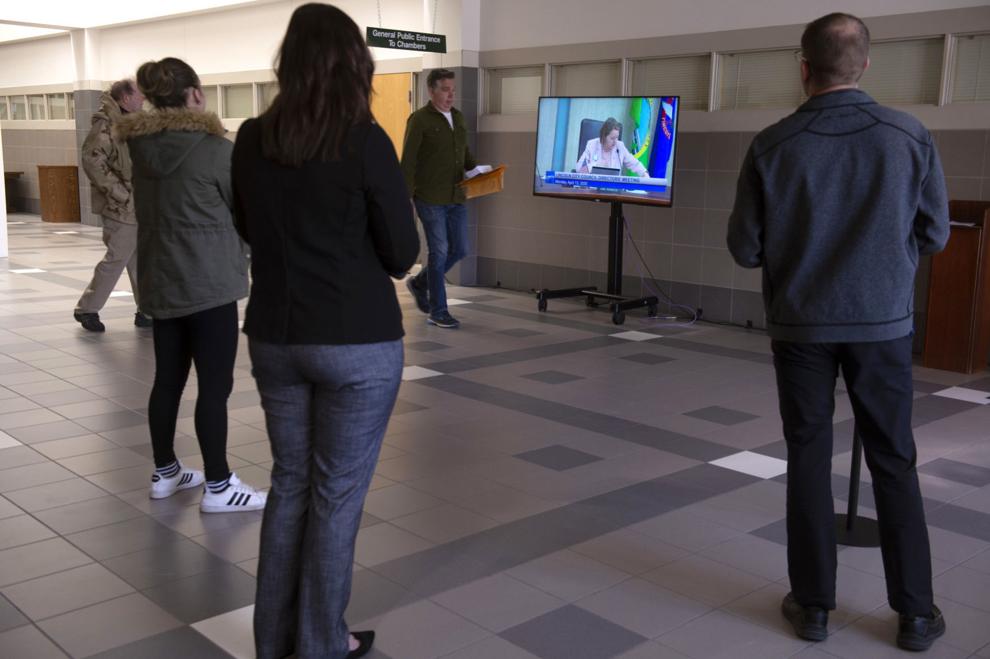 Good Friday Music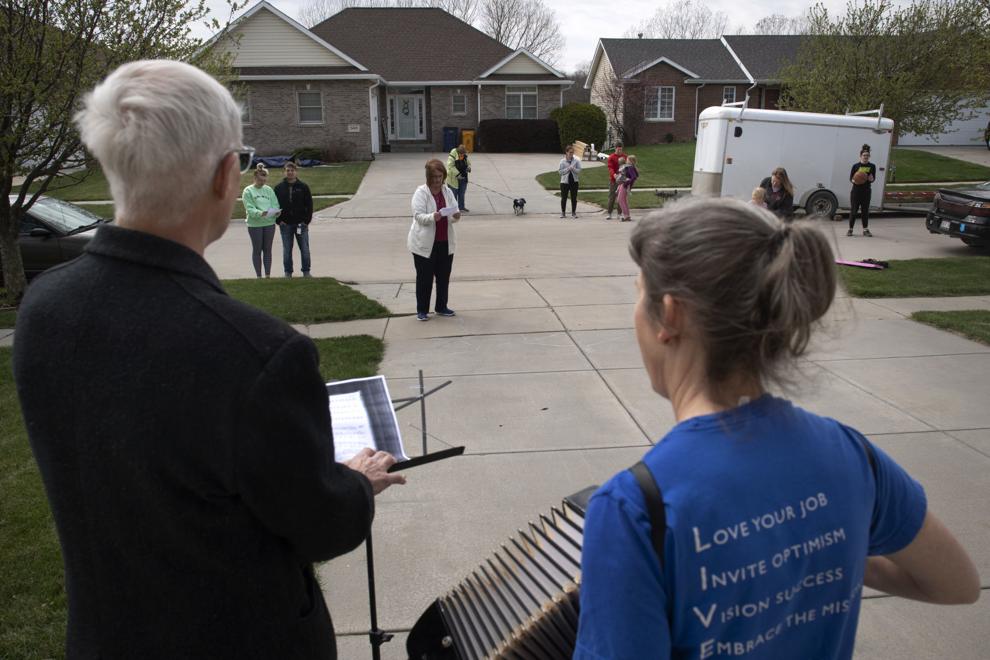 Masks on a walk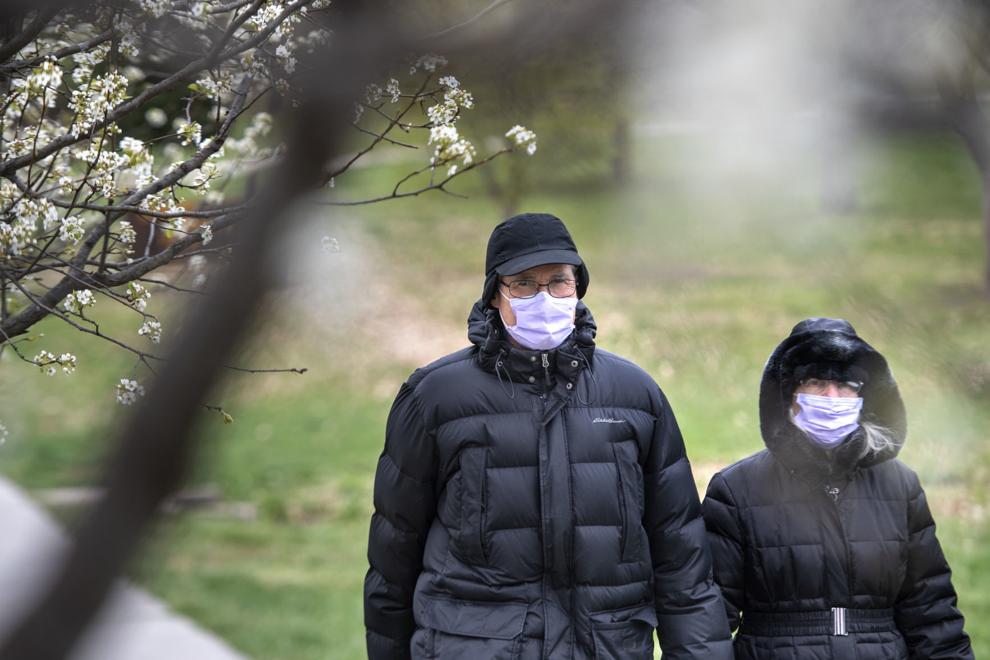 Watch: A timelapse of the mural at Saro Cider
Heroes sign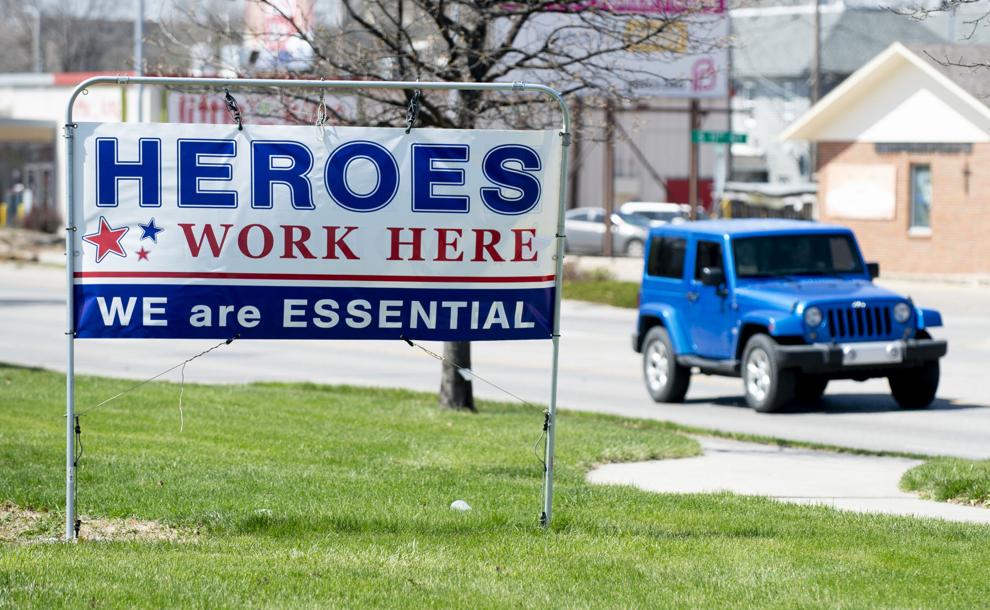 Watch: Hand sanitizer rolls off Innovation Campus assembly line
No fun here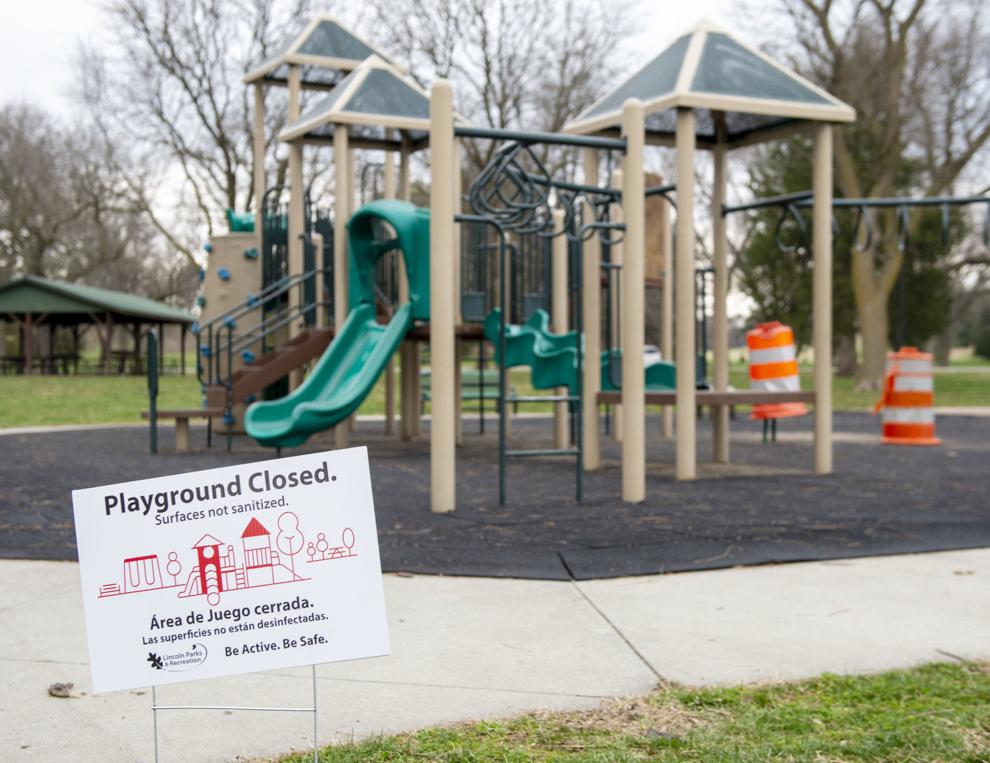 Inverse Parade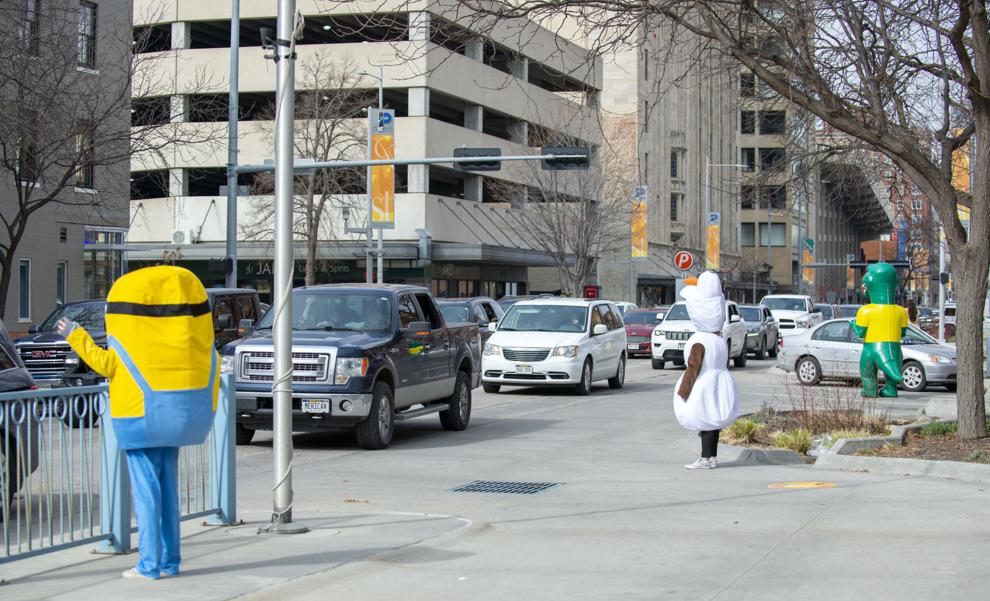 Haymarket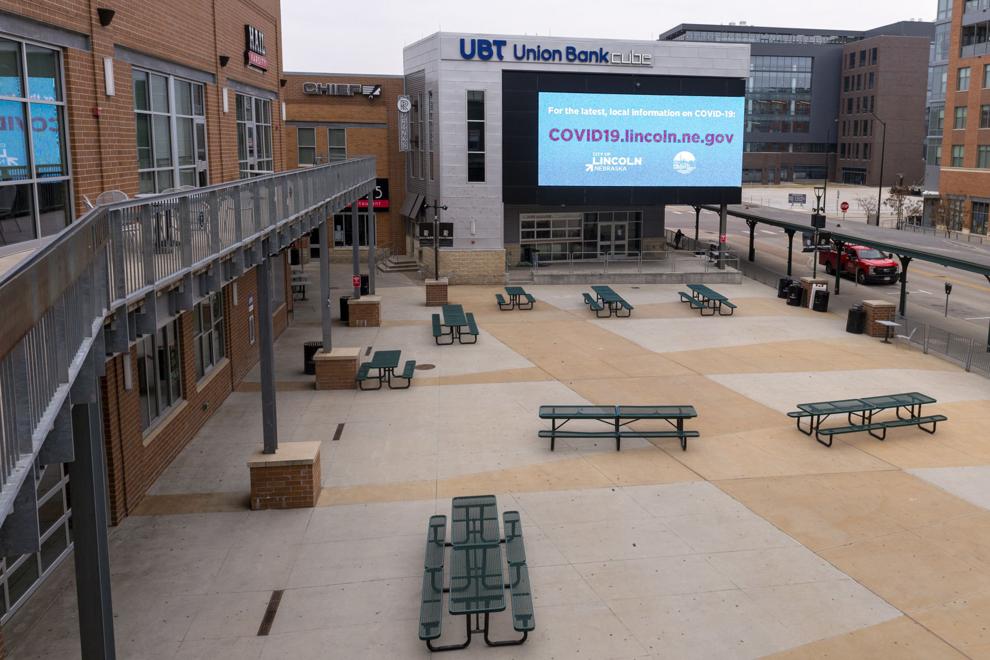 Empty downtown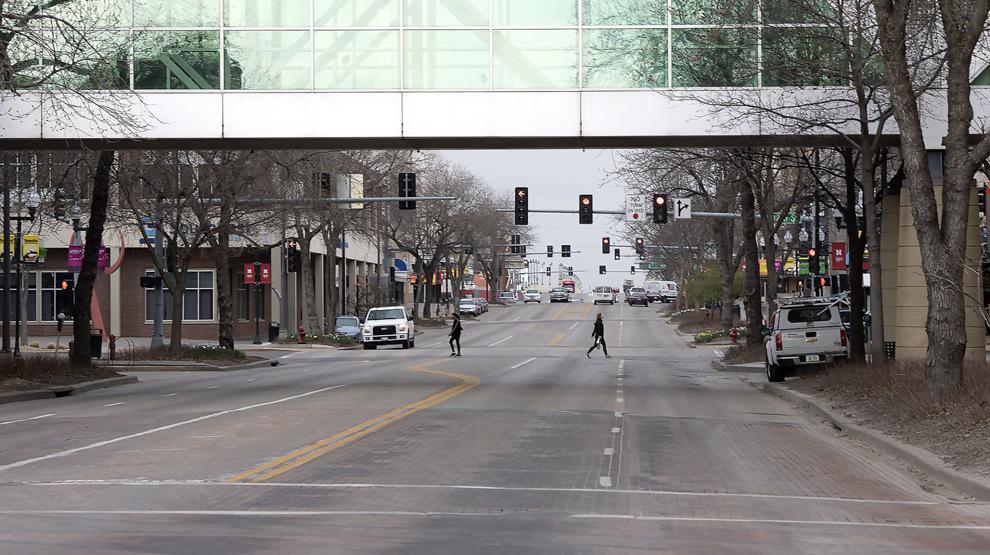 Tower Square sign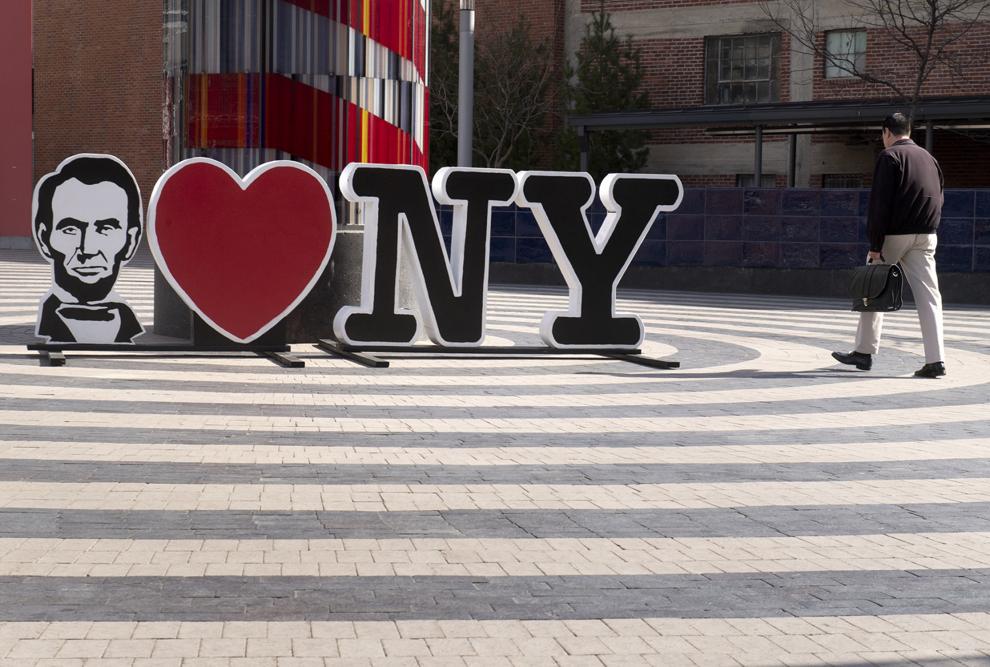 Billboard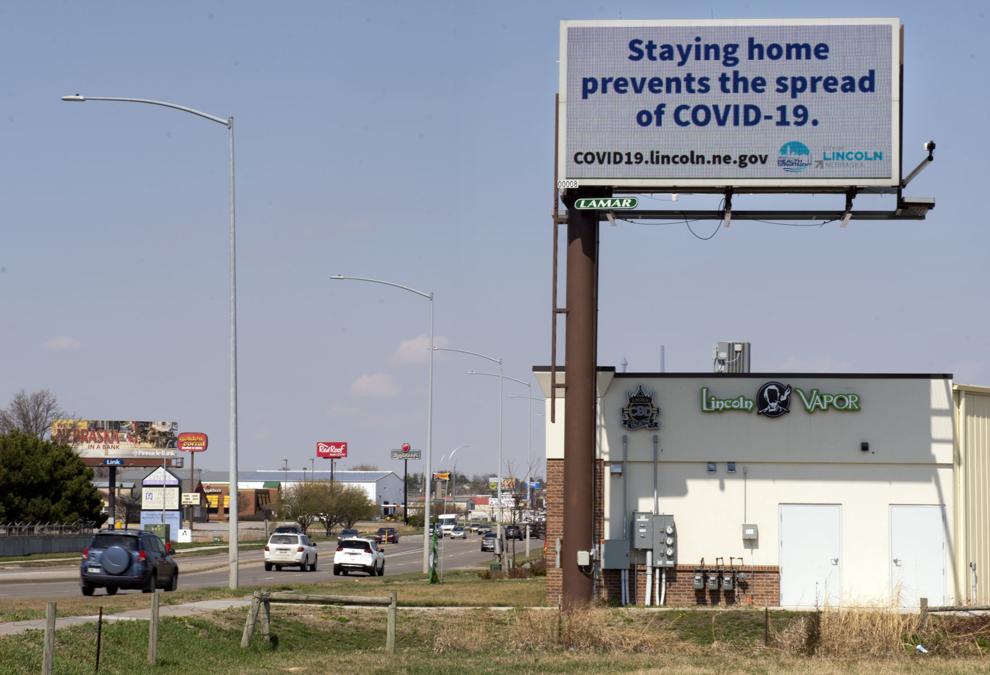 Church services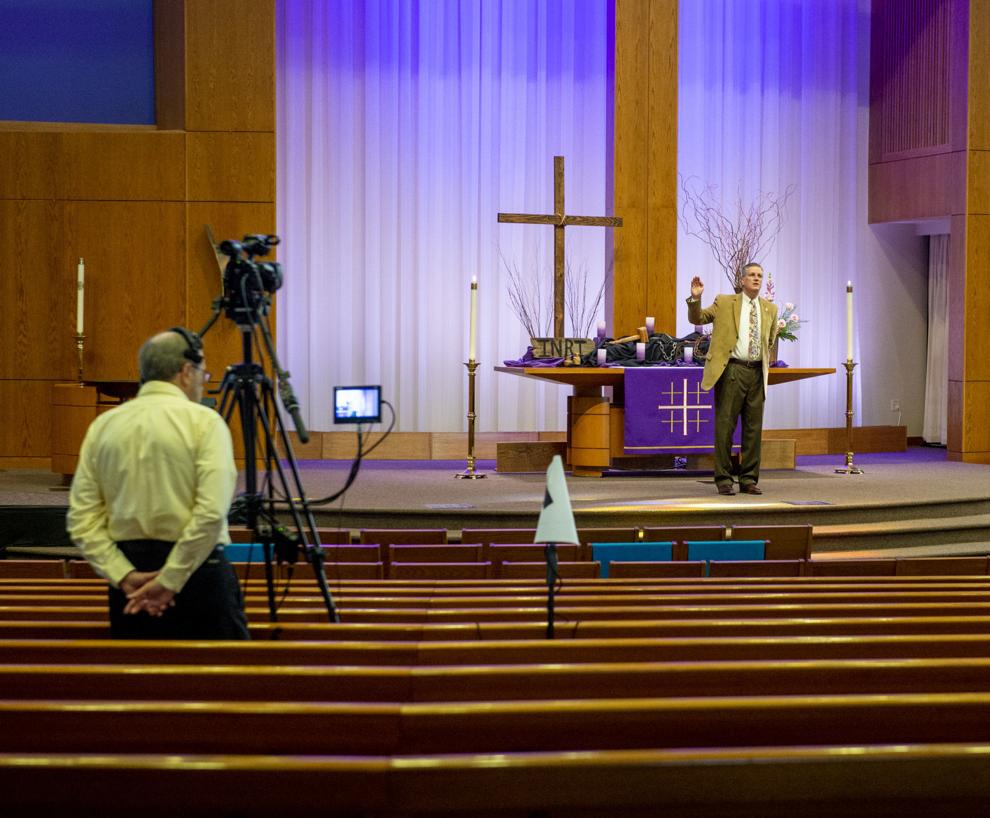 WATCH: Celebrating a birthday with a parade
DoorDash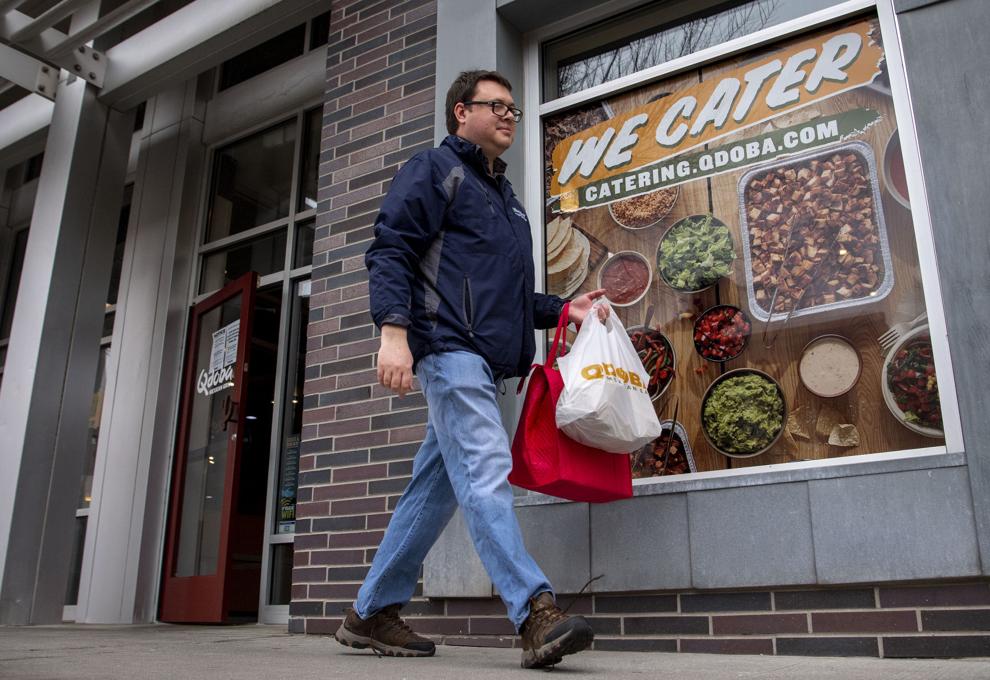 StarTran Ridership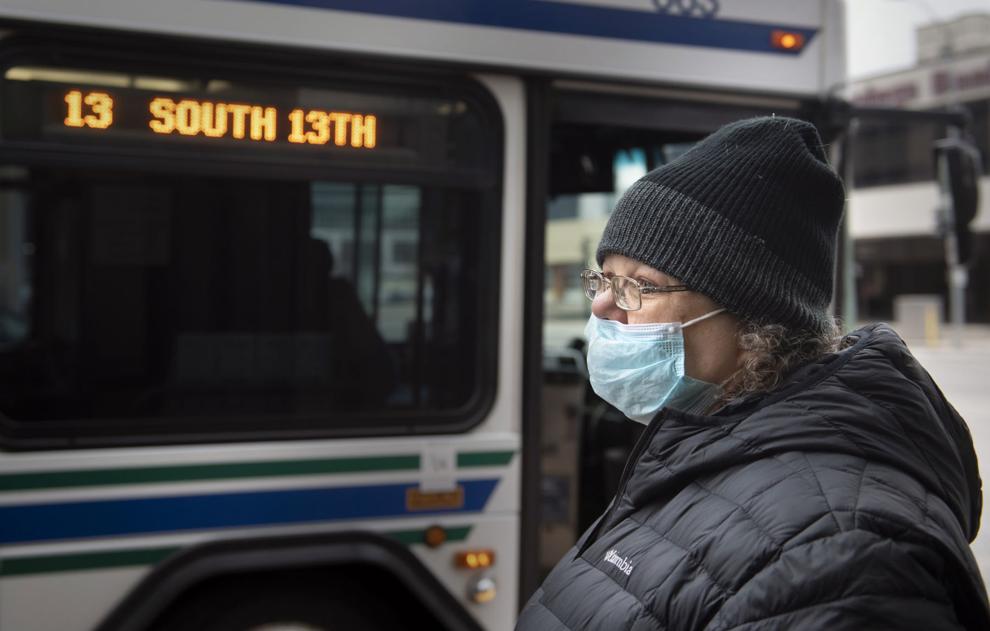 Simpsons in the windows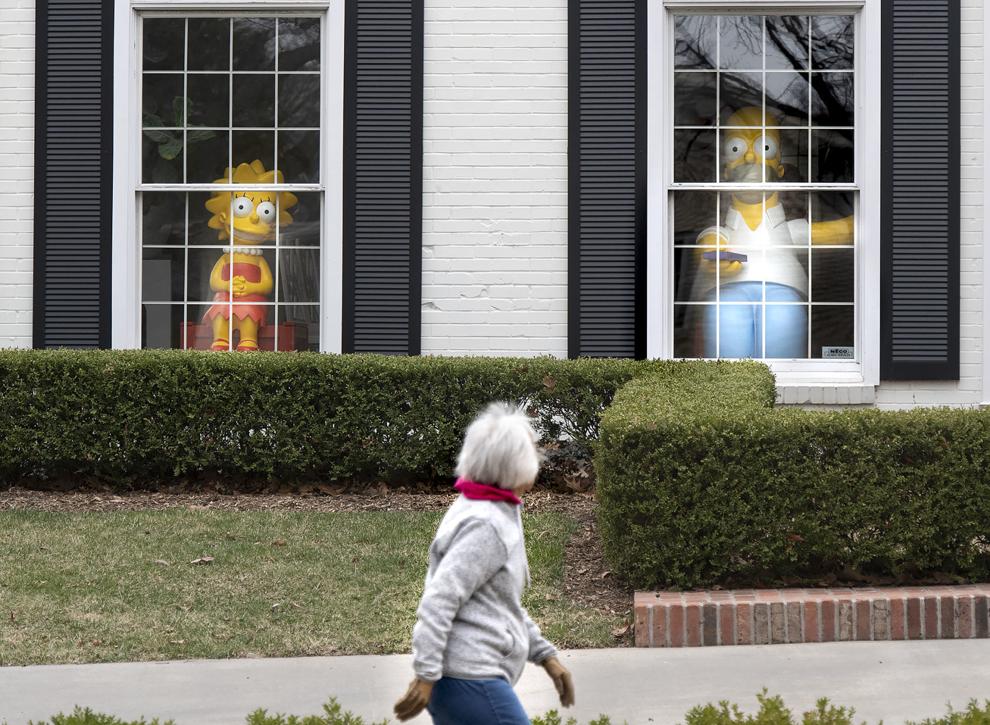 Drive-thru COVID-19 testing
UNL Beekeeping virtual class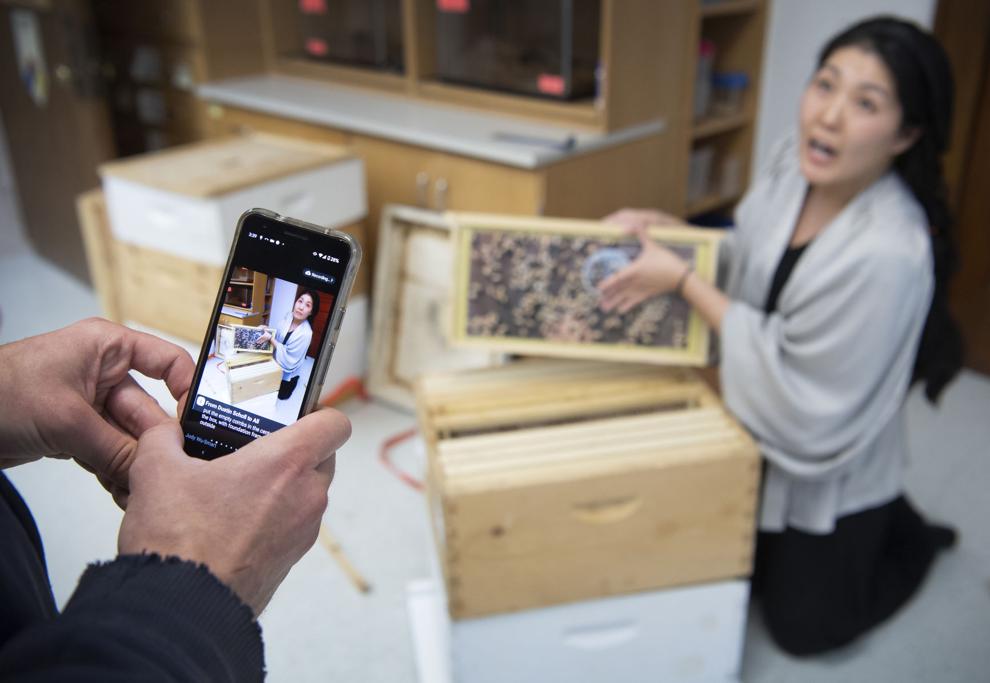 Lincoln Lutheran Online Teaching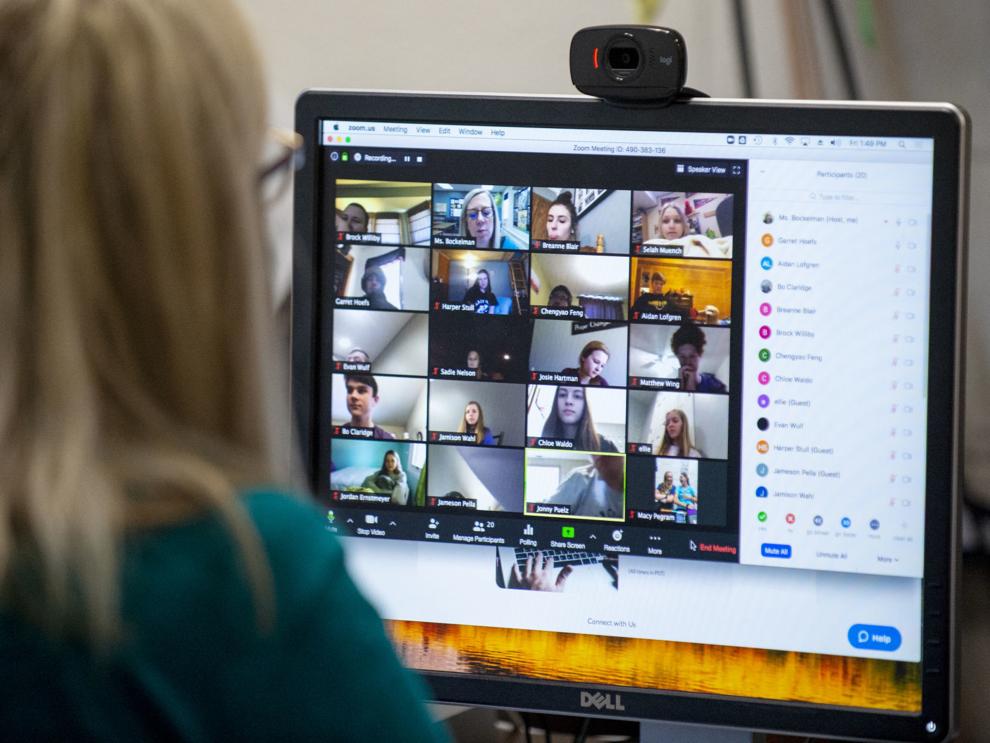 Bourbon Theatre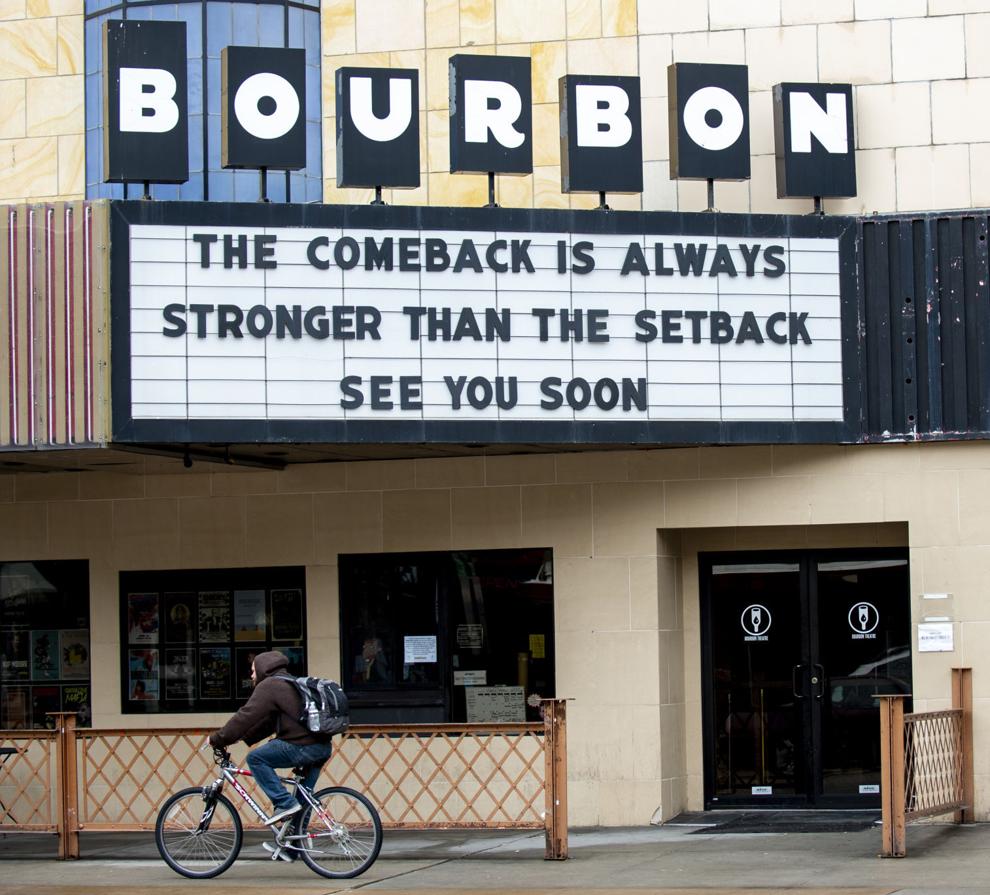 Social Distancing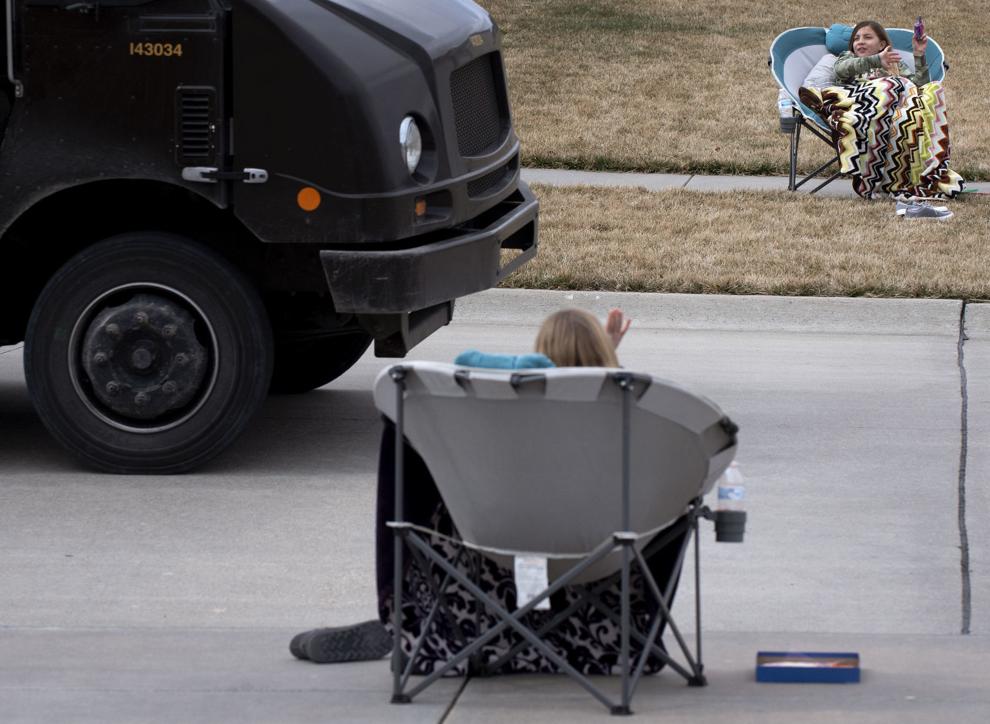 Blue for public health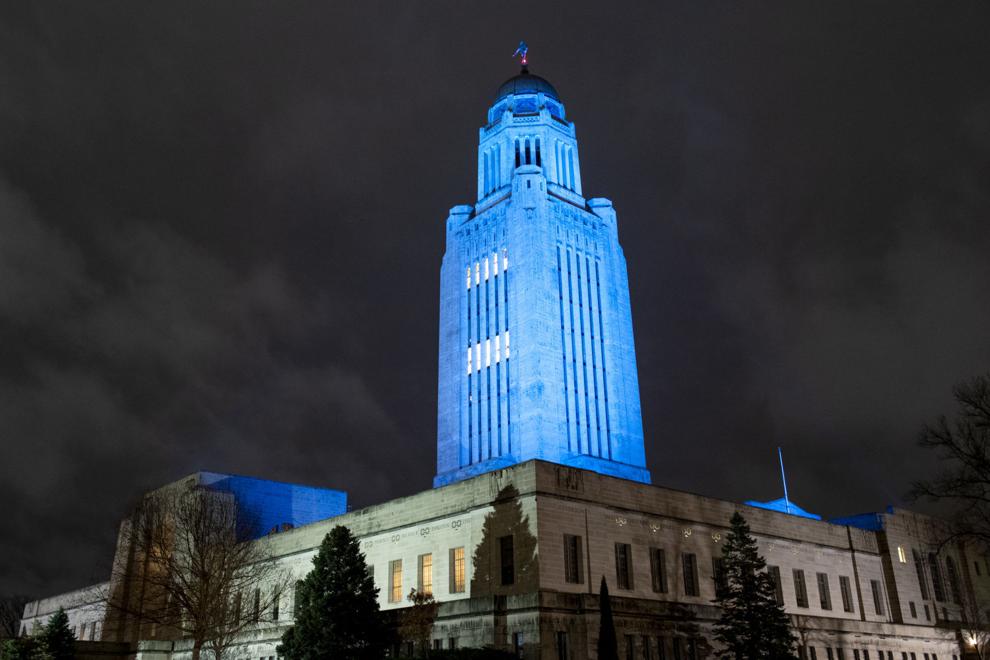 Protecting parents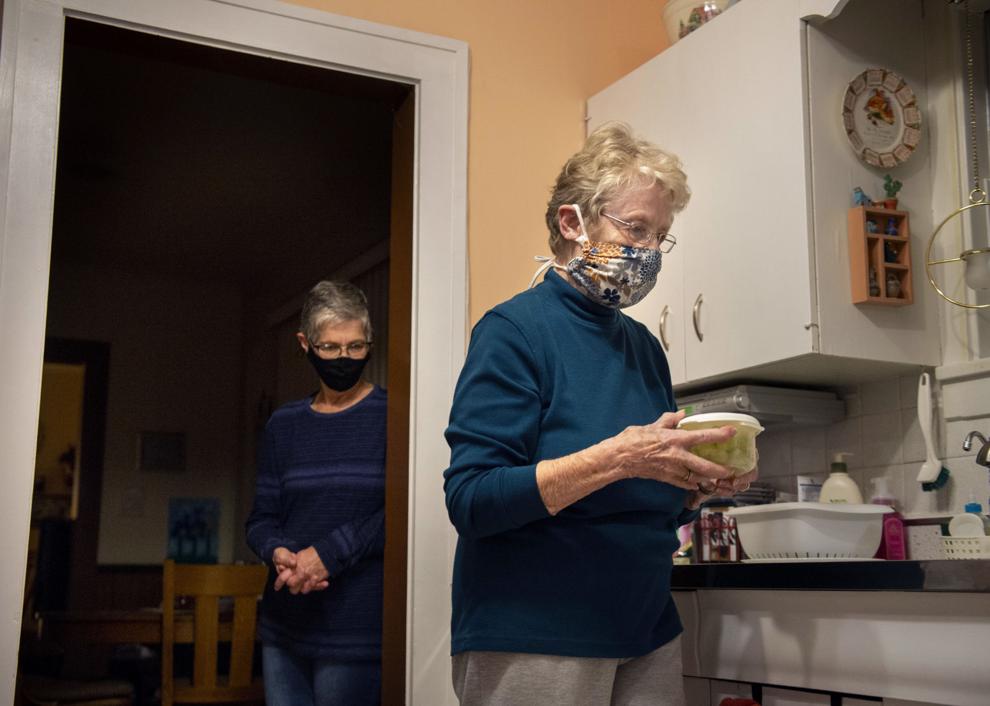 Basketball without fans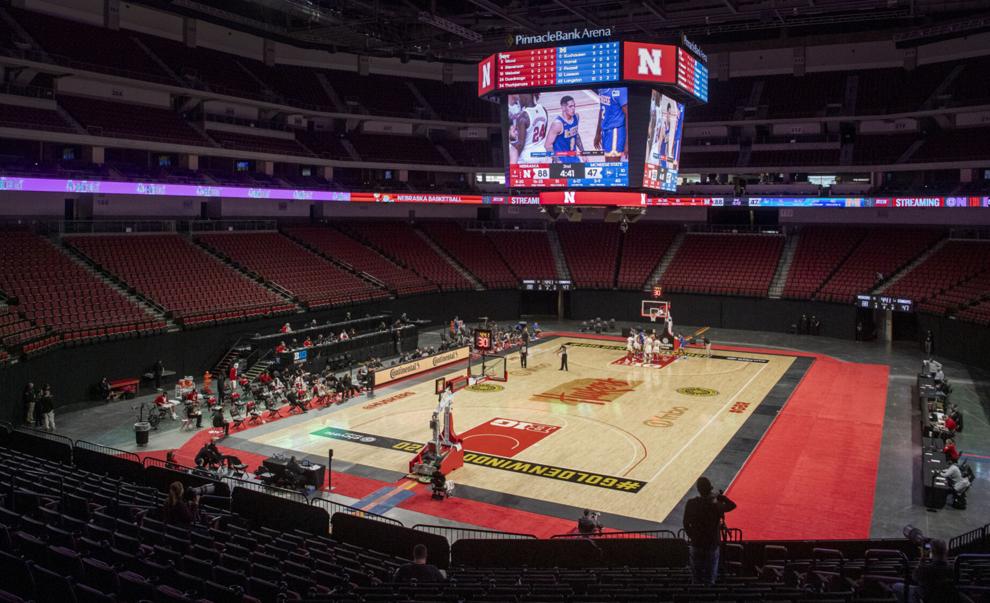 Thanksgiving to go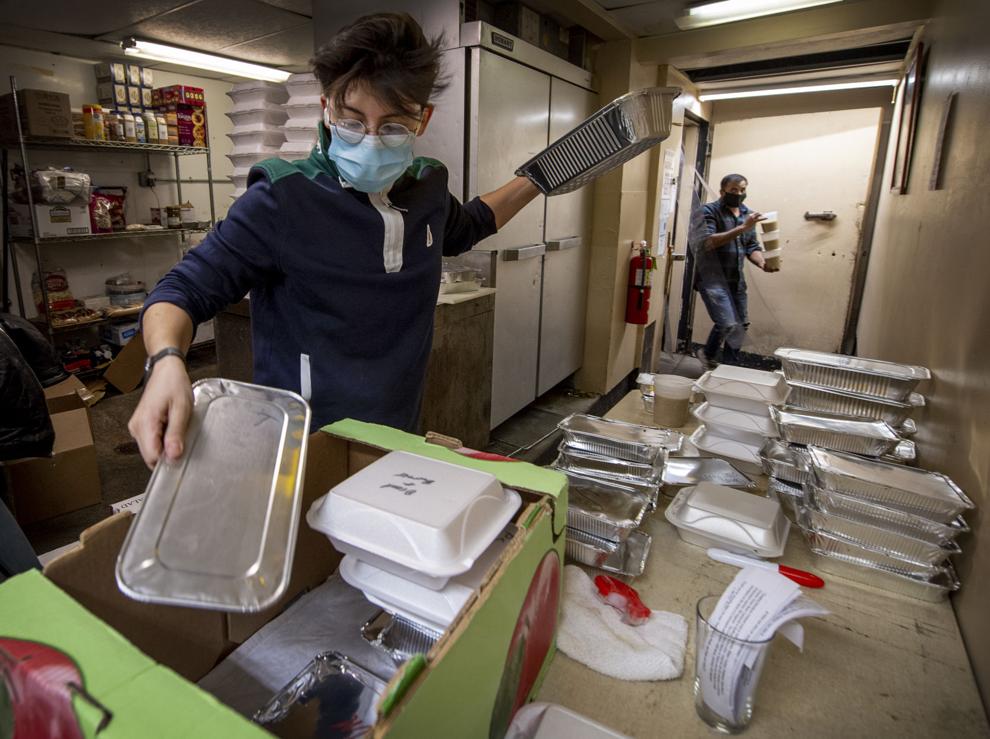 Basketball masks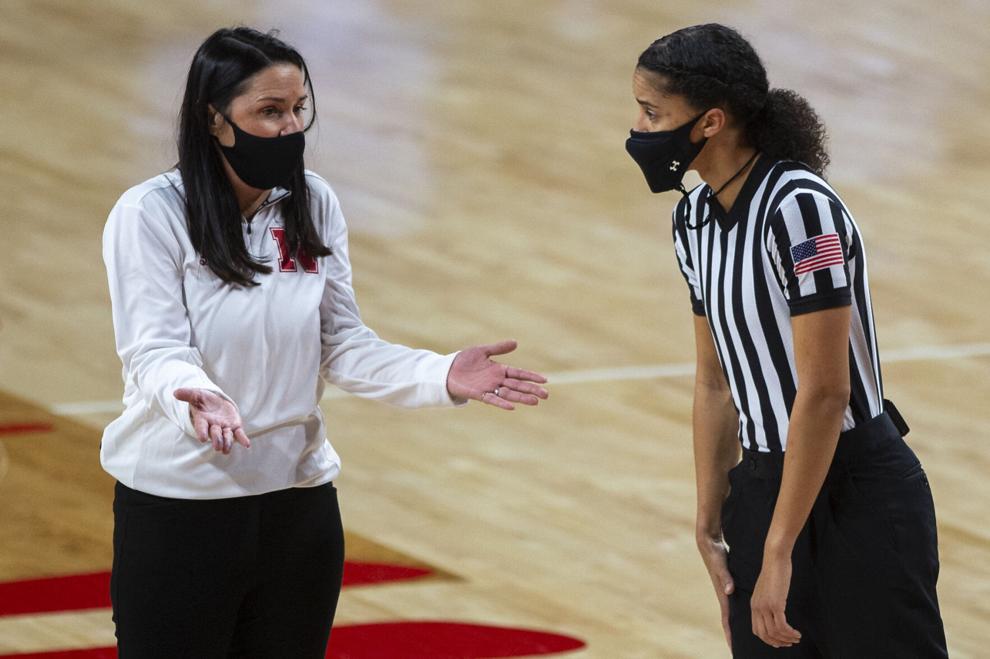 Food donation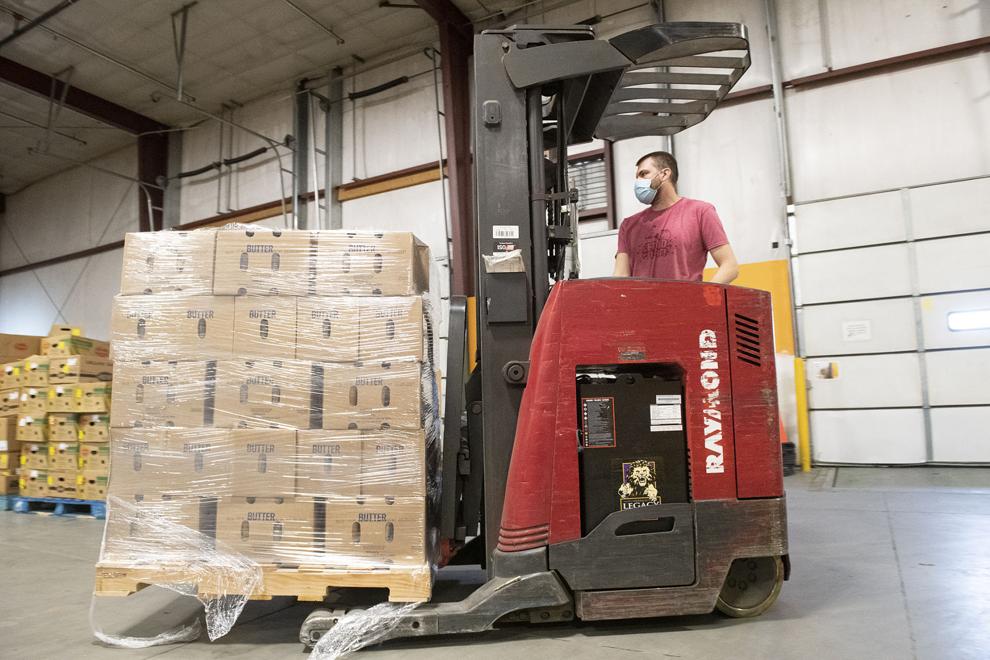 Sports cleaning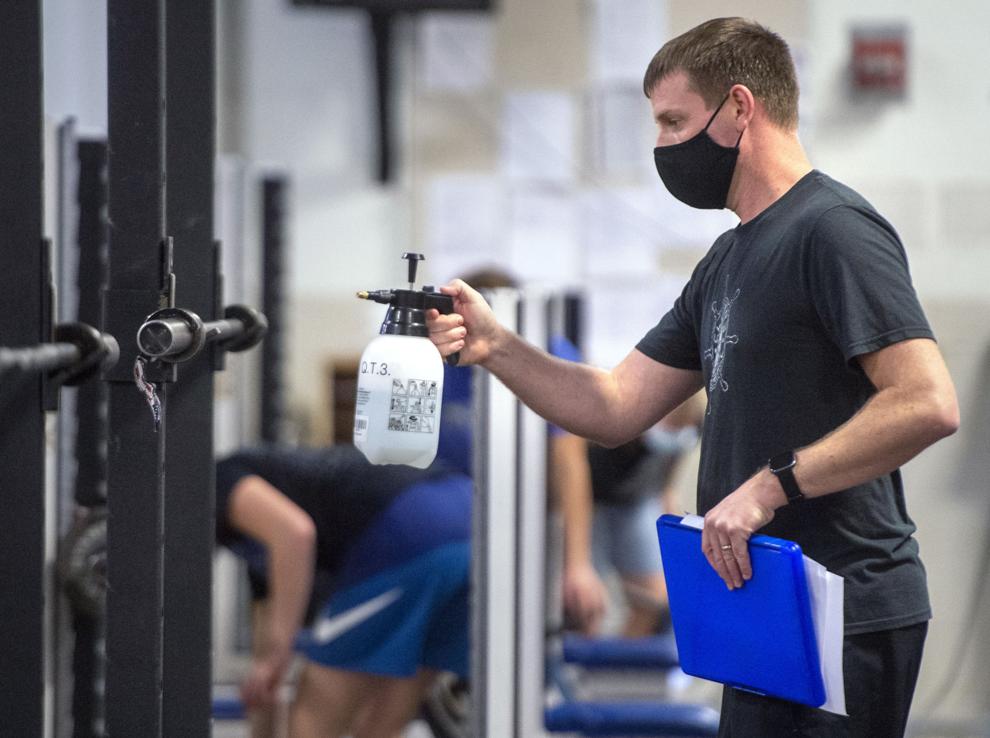 Socially distant Santa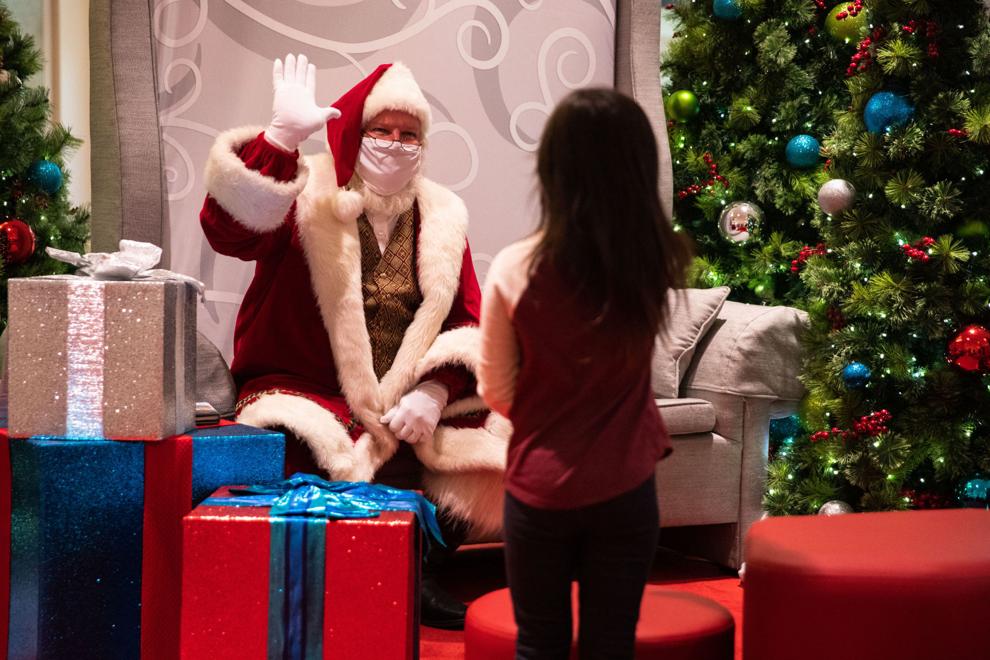 Christmas tree demand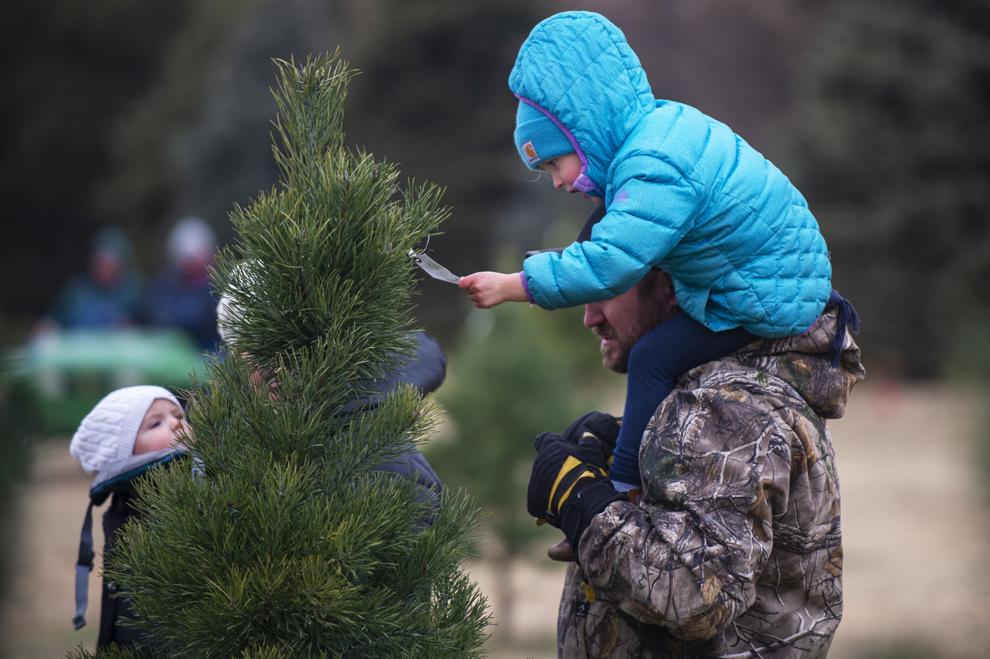 Zoo Lights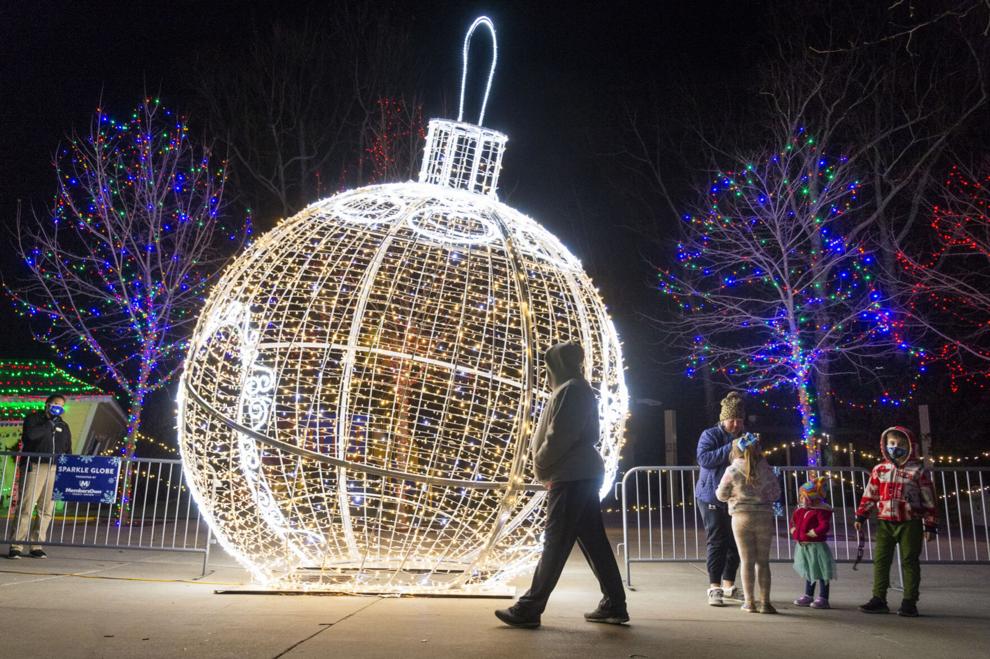 Clothing drive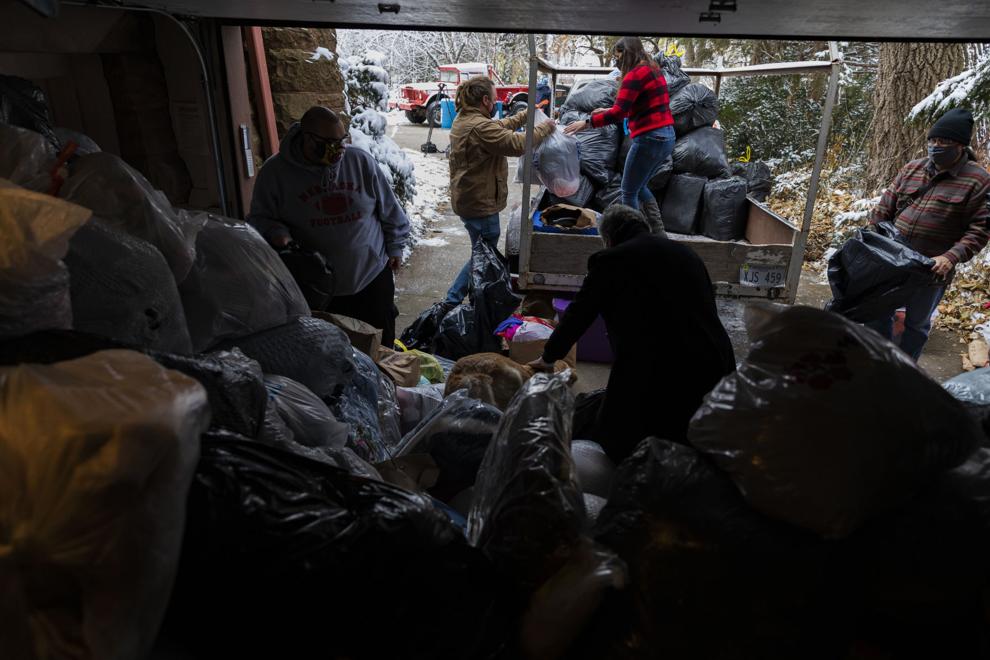 COVID-19 vaccine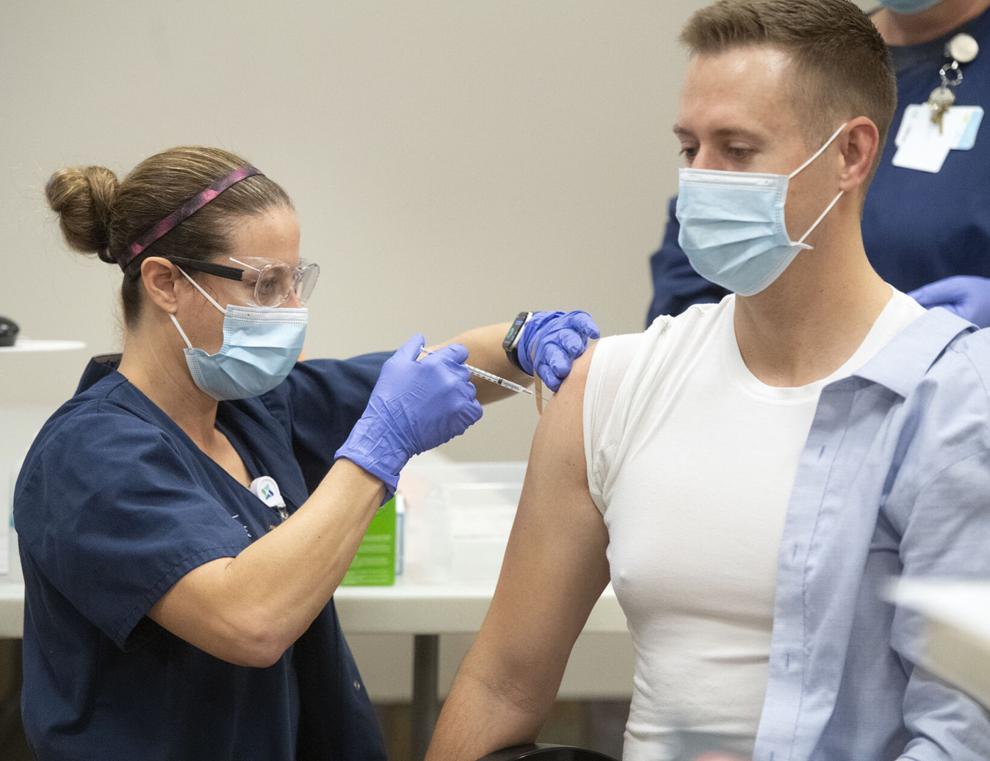 Recall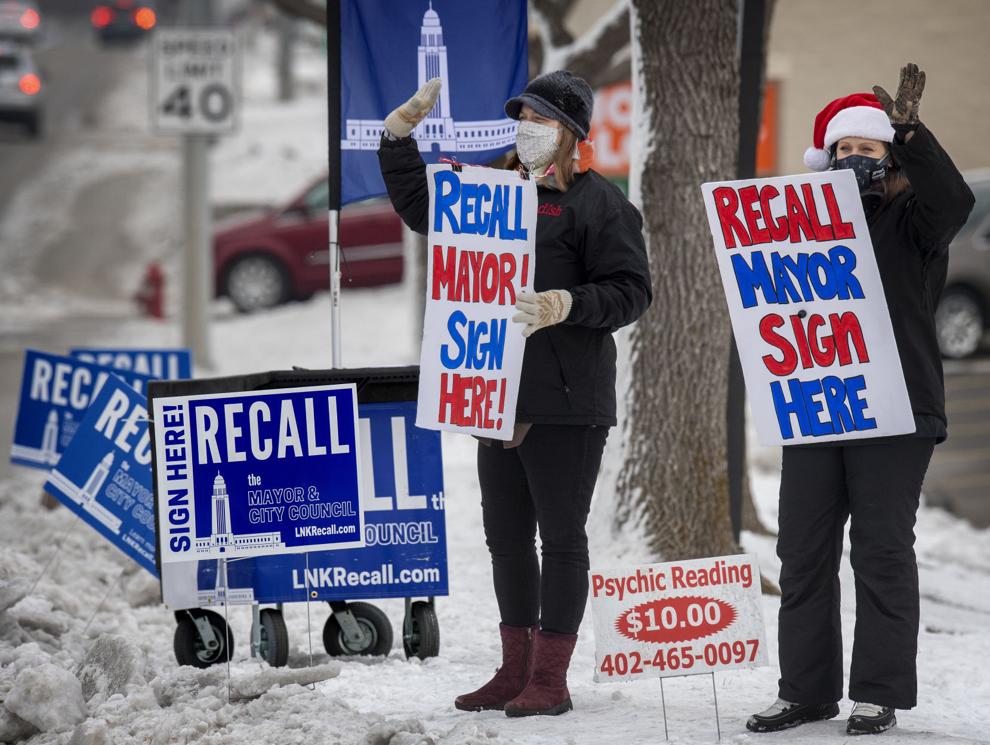 Snowplow Santa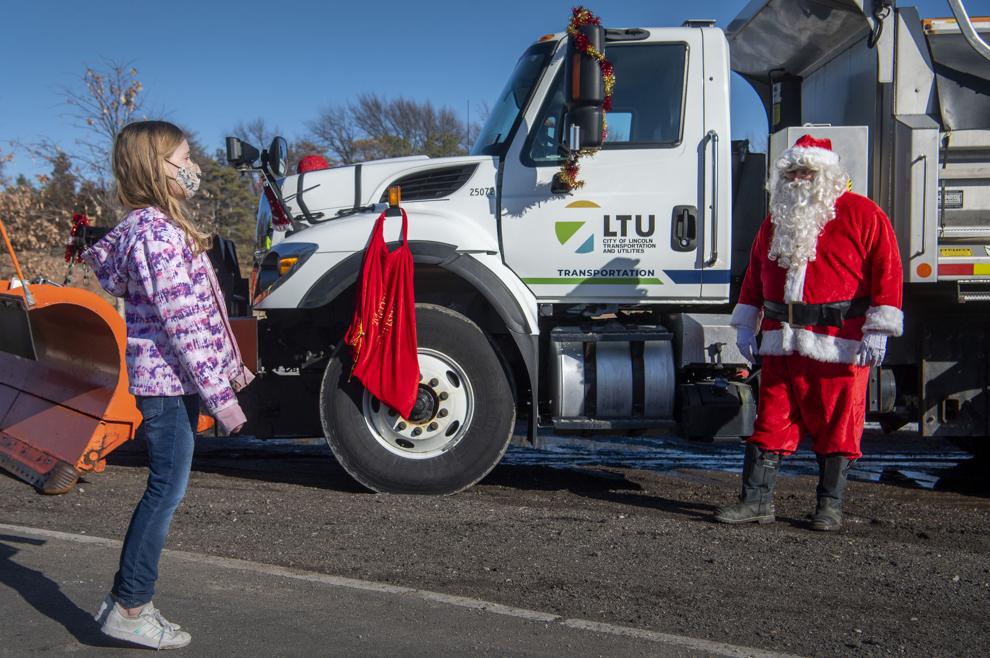 Christmas Star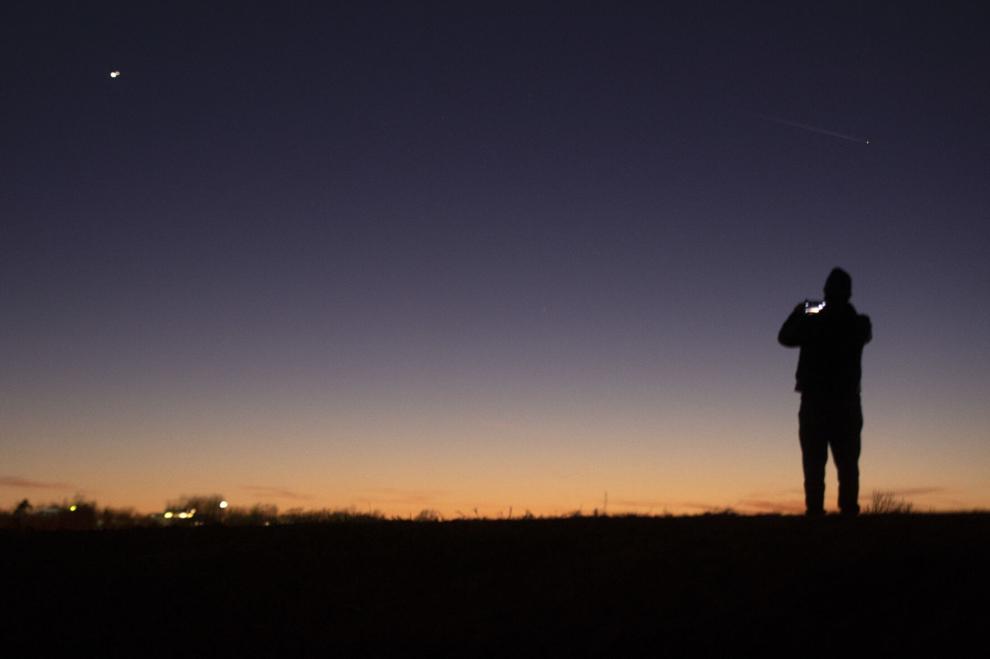 Santa visit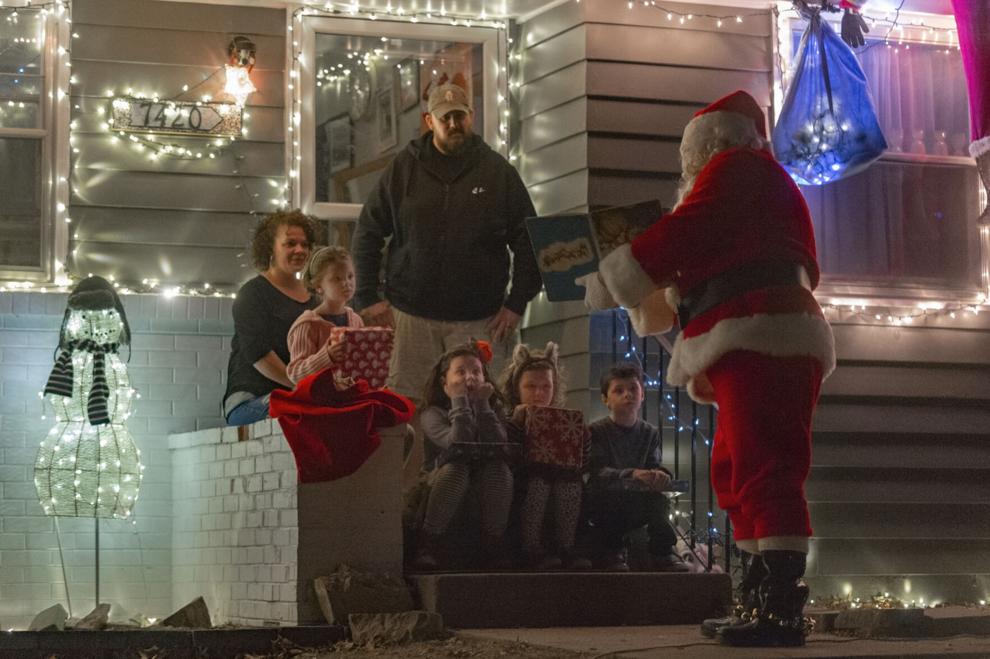 Pandemic Newspaper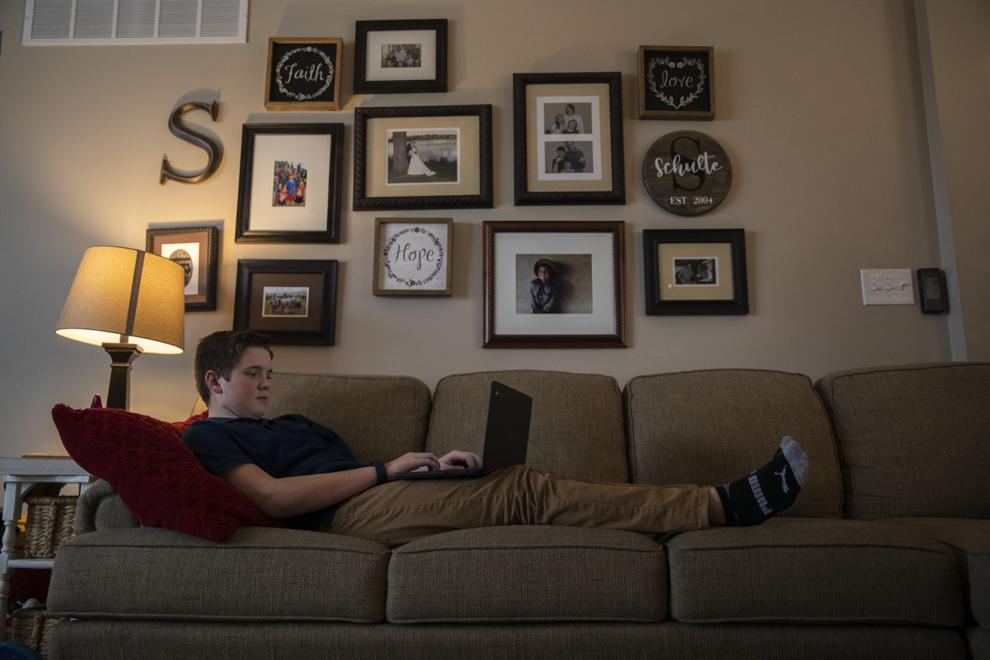 Basketball fans reduced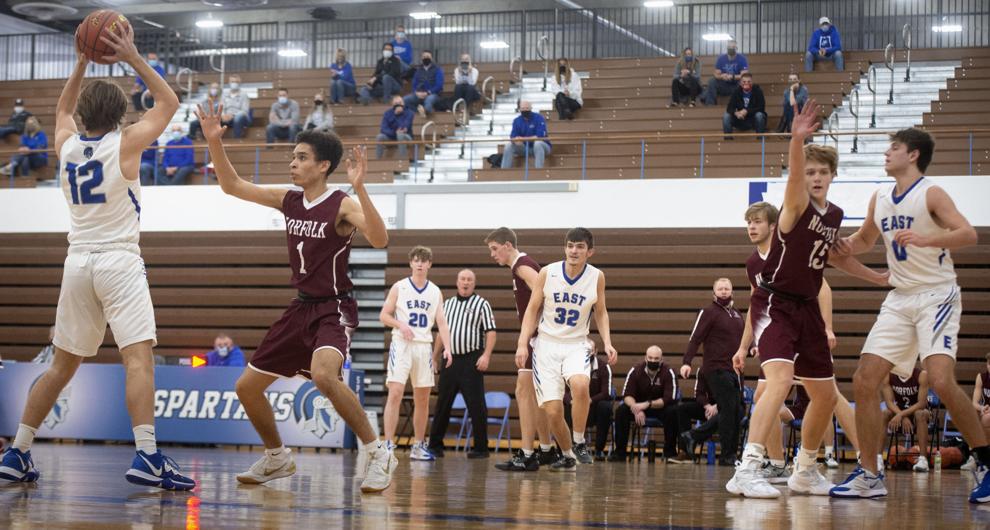 Outdoor fun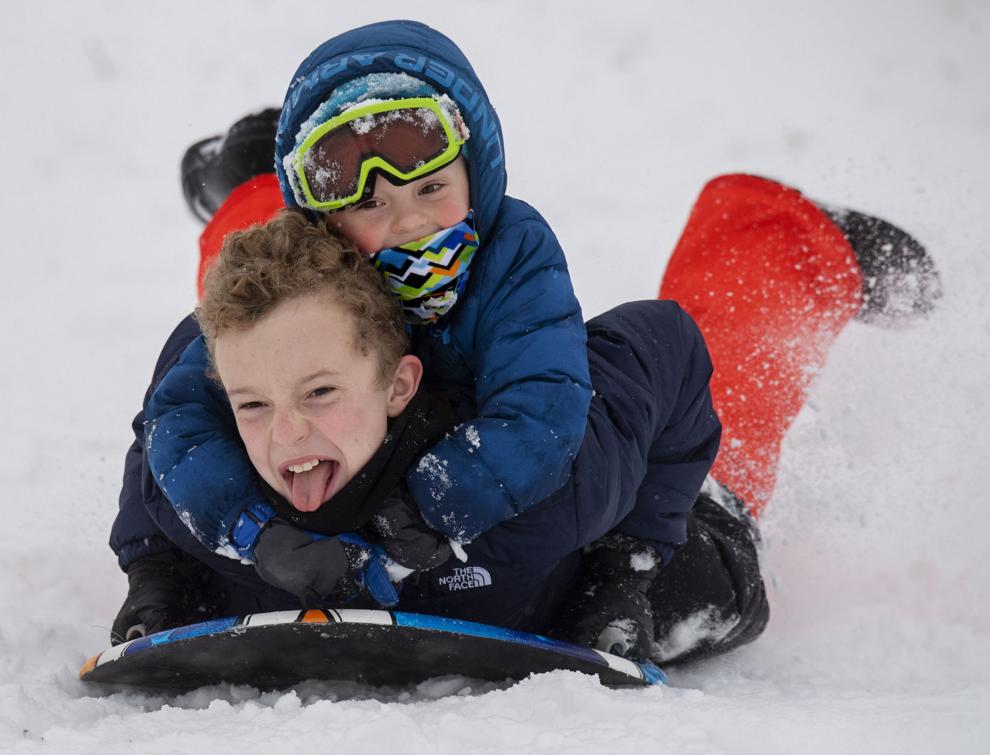 COVID Vaccine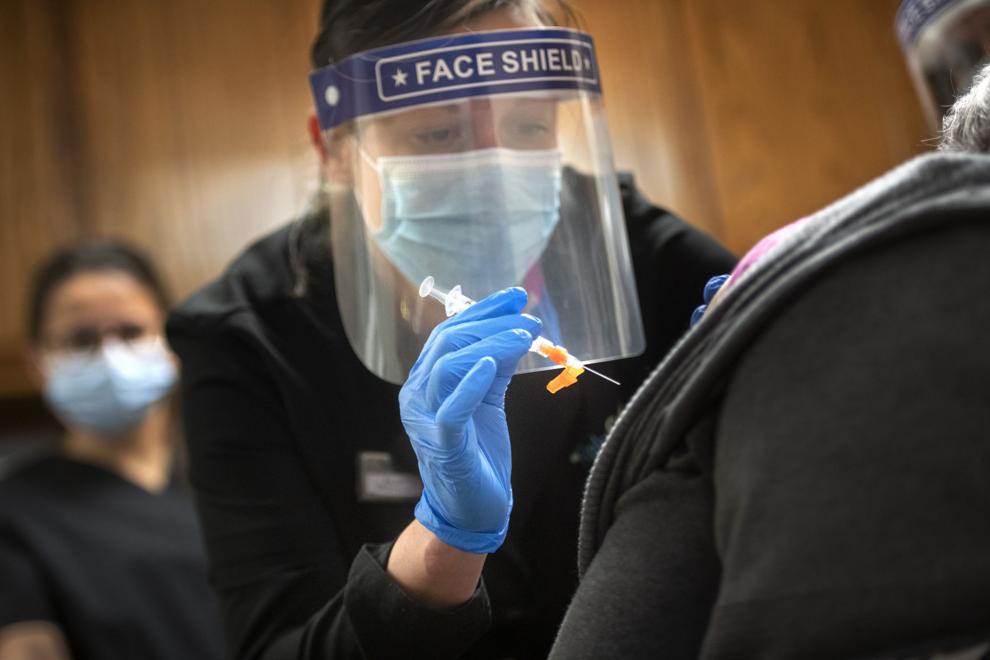 Basketball masks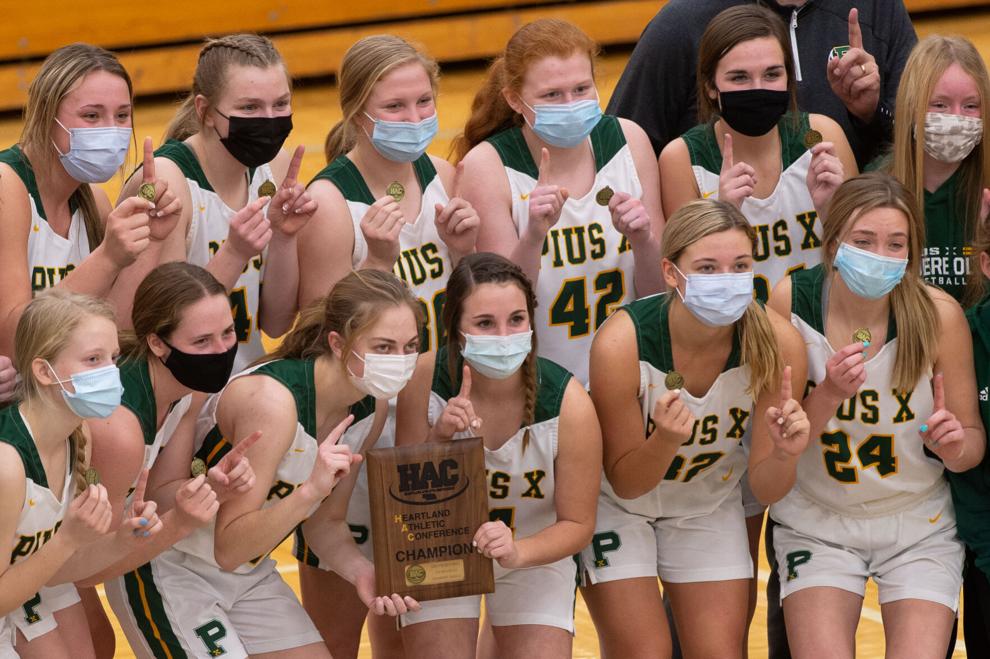 Trump Rally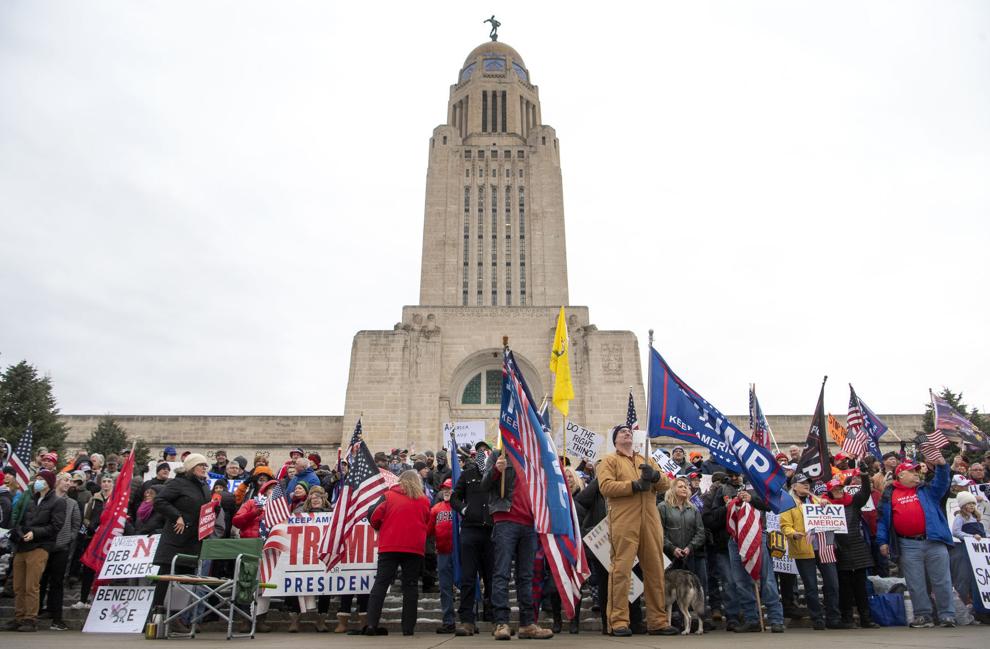 Mike Hilgers at Legislature's First Day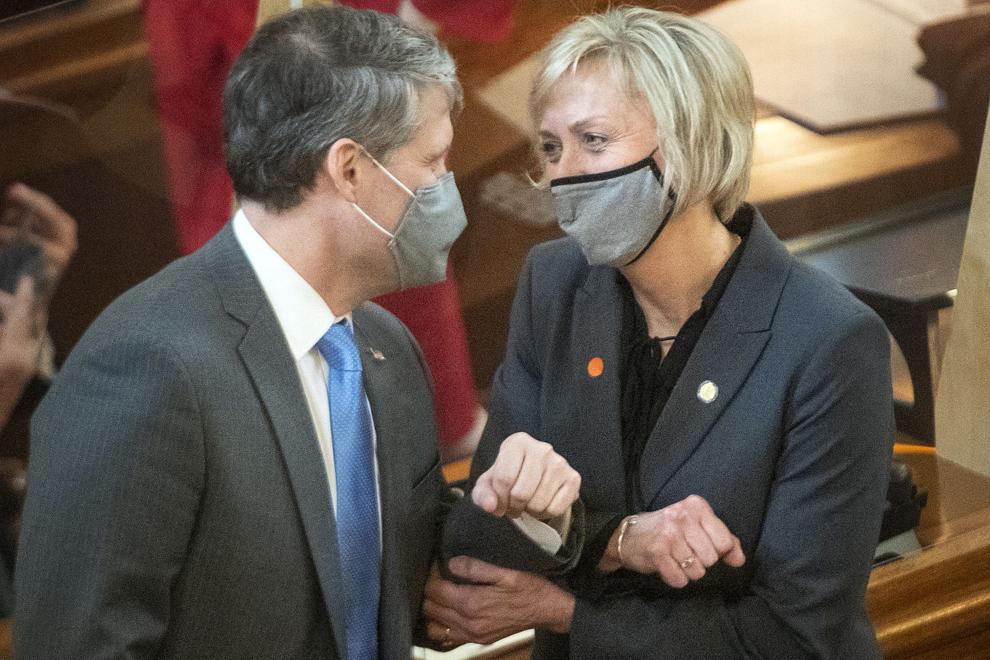 Zoo Bar membership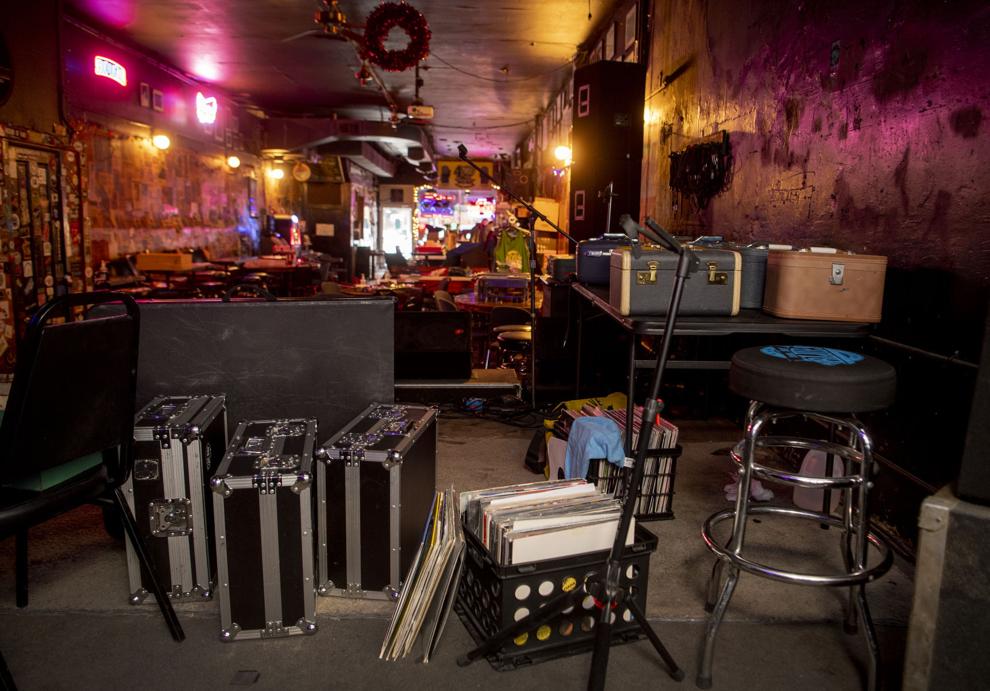 Eviction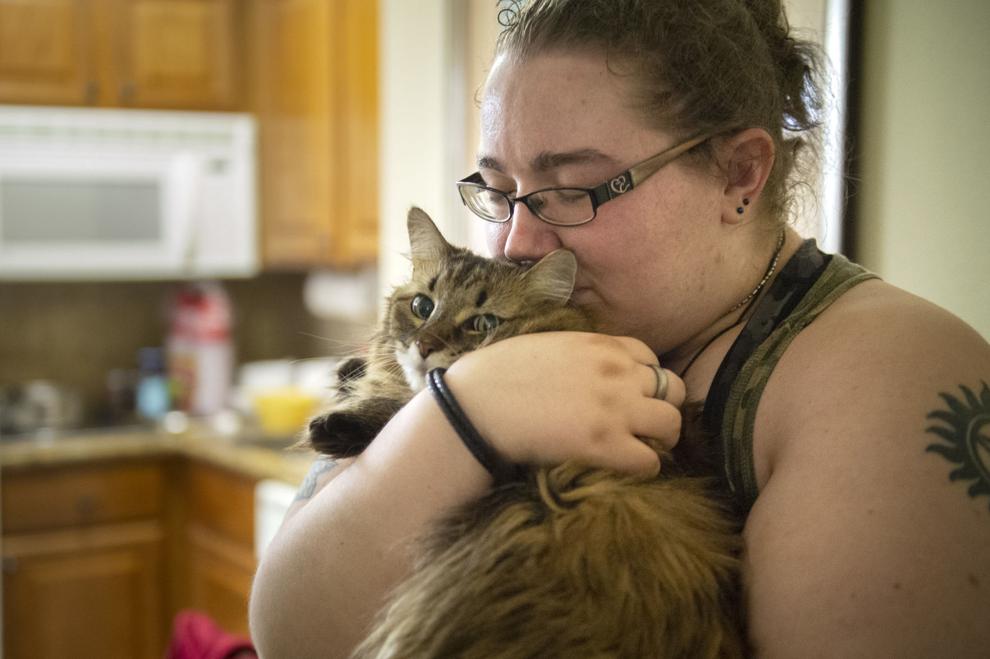 New high school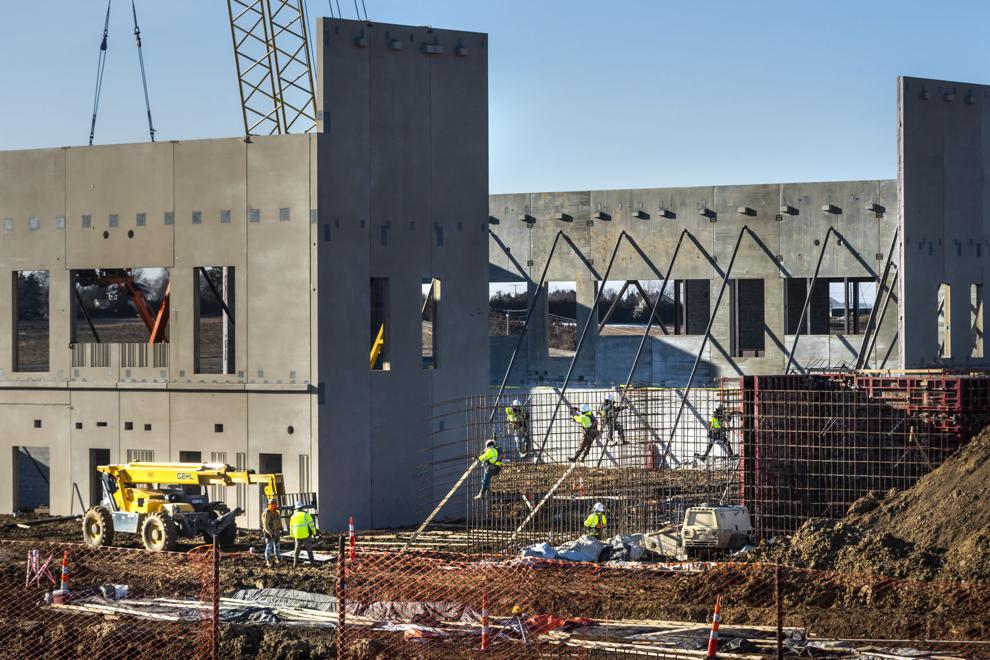 Ice fishing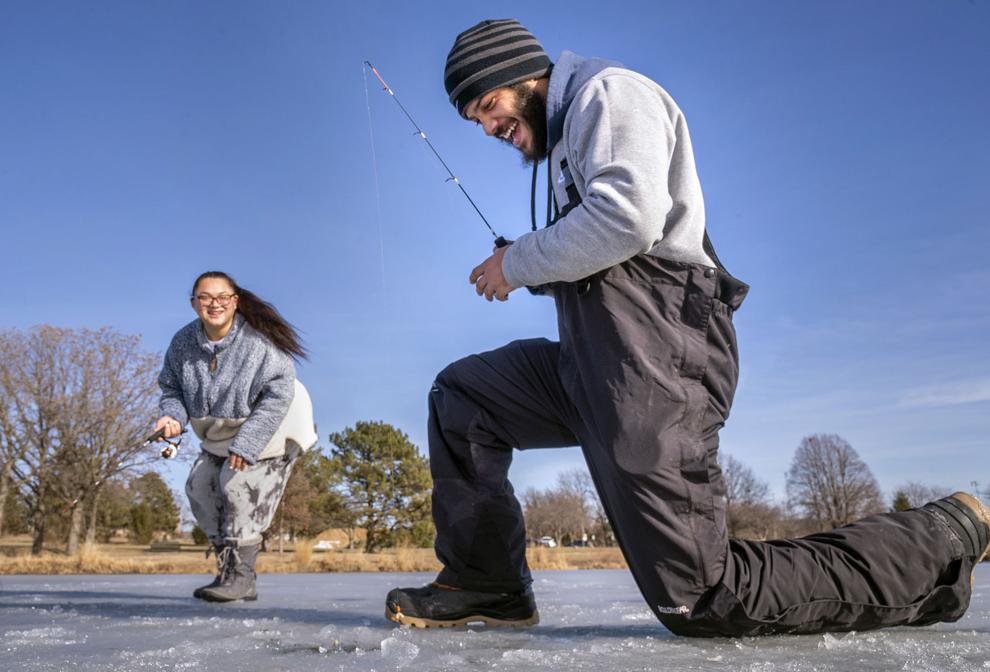 Danny's closes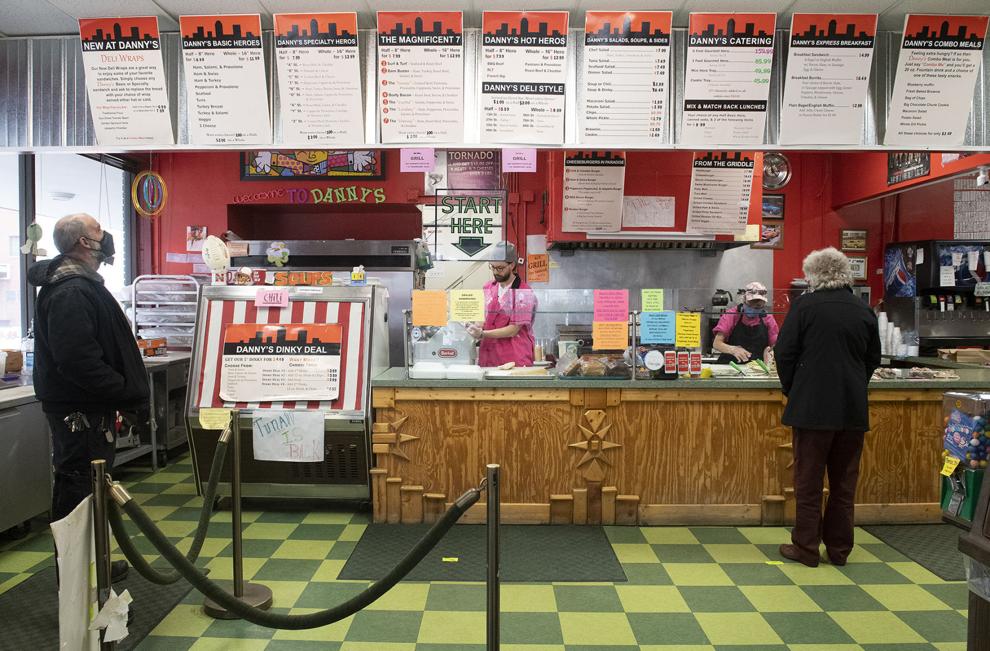 Expos resume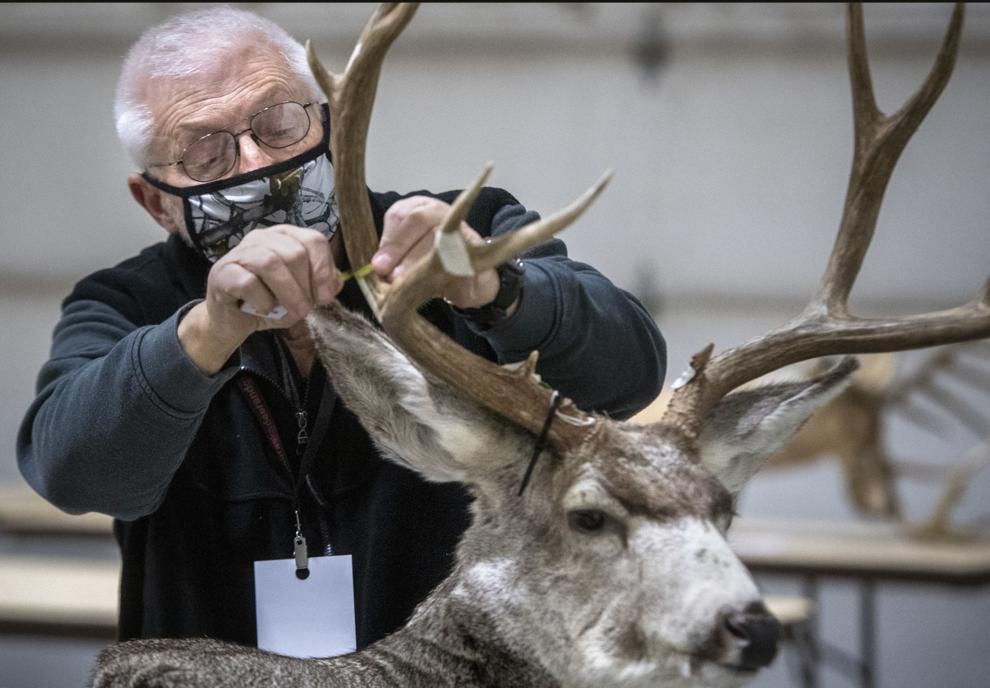 Swim meet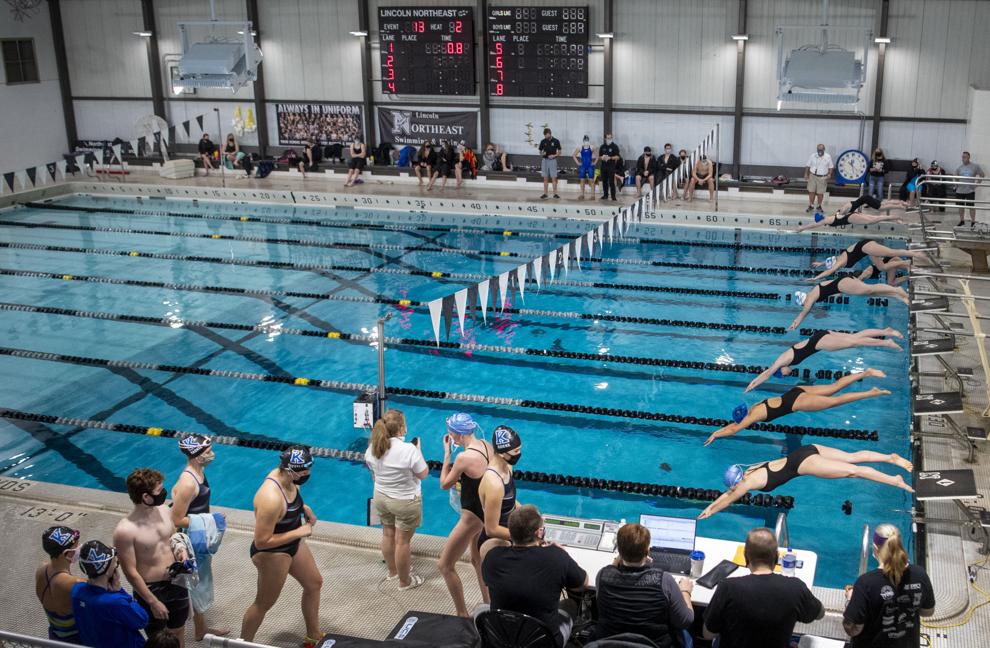 Vaccination event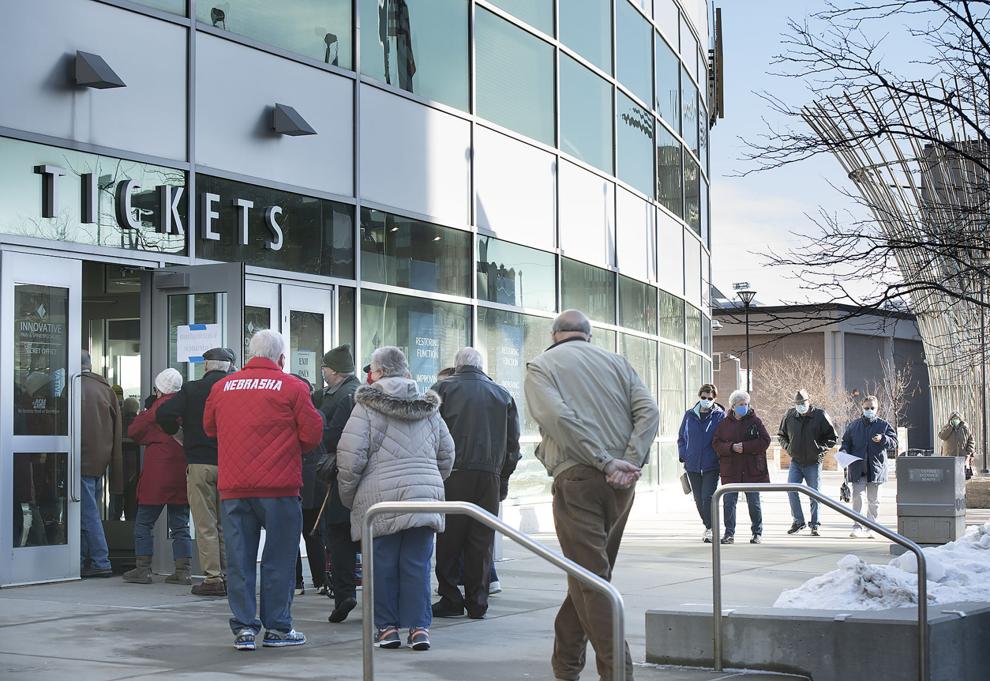 Winter bicycling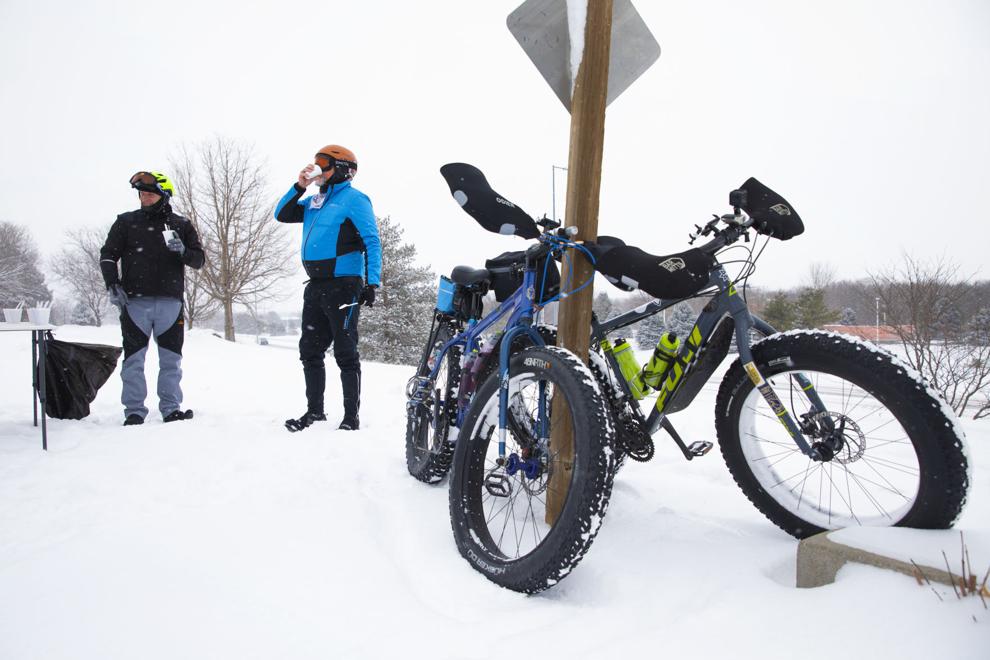 Legislative hearing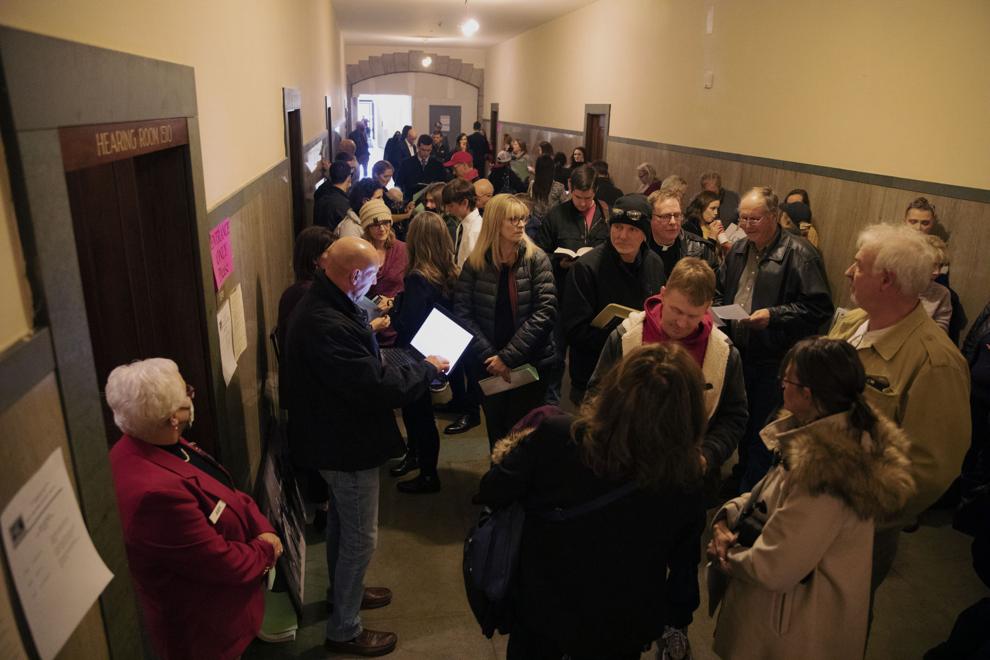 Biking in snow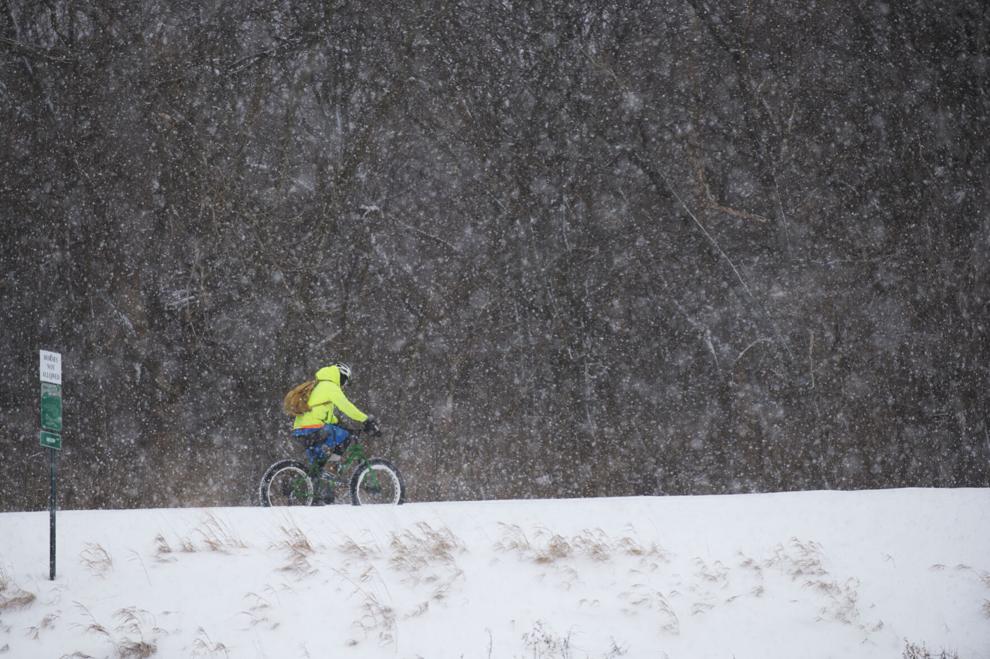 Snowshoeing