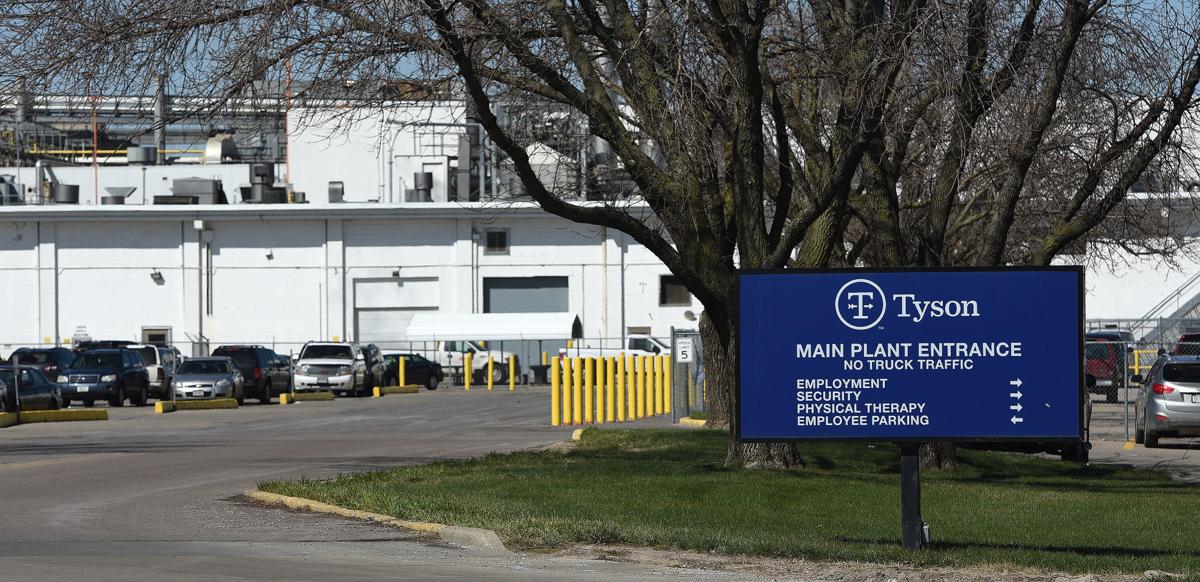 The Sioux City metropolitan area — including Dakota County in Nebraska, tucked on the bluffs of the Missouri River — has the fastest growth of coronavirus cases in the U.S.
Dakota County, which recorded its first coronavirus case April 13, ranks individually as the No. 5 county in terms of growth rate of confirmed cases after Lincoln County, Arkansas; Bledsoe County, Tennessee; Rockland County, New York; and Marion County, Ohio.
On Tuesday, the county of 20,000 people recorded 136 more confirmed cases of the coronavirus, bringing its total to 608. About 3% of the county's population has contracted the disease.
South Sioux City Mayor Rod Koch said officials there attribute the increase to expanded testing, including a recent drive-thru clinic in Dakota County run by the Nebraska National Guard: "The state is testing the heck out of everybody up here."
The county's rocket ride to national prominence, while not cause for a state of emergency, Koch said, has been concerning, particularly as Dakota County's caseload has doubled every few days.
"I think we had a false sense of security early on," Koch said. "But once they got their arms around testing, we're finding out that tons and tons of people do have it."
Like other hot spots in Nebraska, including Hall County, which leads the state with 990 confirmed cases, many of the confirmed cases in Dakota County have ties to a local packing plant.
Tyson Fresh Meats, a division of Tyson Foods, employs 4,300 people from a three-state area at a beef-processing plant situated between South Sioux City and Dakota City, the county seat.
The company has acknowledged some of its employees have contracted the disease, and at least one has died — 64-year-old Raymundo Corral of Sioux City, Iowa — because of virus-related complications.
Tyson in Dakota City and Nebraska's other plants have remained open, girded by support from Gov. Pete Ricketts, who said he would not ask them to close as part of his series of directed health measures because they are businesses essential to the food chain.
"We are working to keep our meat processors open because meat is a part of a healthy diet," Ricketts said at his daily news briefing Tuesday.
President Donald Trump on Tuesday said he would invoke the Defense Production Act to keep food-processing plants open, an announcement that came days after Tyson CEO John Tyson took out ads in national newspapers saying that closing them put the food chain supply on the brink of collapse.
The Dakota City plant's continued operations and lack of detailed information about who and how many employees may have contracted the coronavirus has contributed to increasing levels of anxiety among workers and community members, Koch said.
"The biggest issue we have is transparency," Koch said. "It's not going to stop (the virus) from spreading, but it's going to make people aware so they can make better choices."
On Monday, Koch and mayors from Dakota City; Sioux City and Sergeant Bluff, Iowa; and North Sioux City, South Dakota, made a joint request for more transparency from industry leaders, as well as state and local health officials.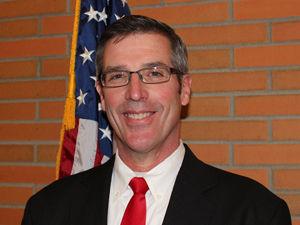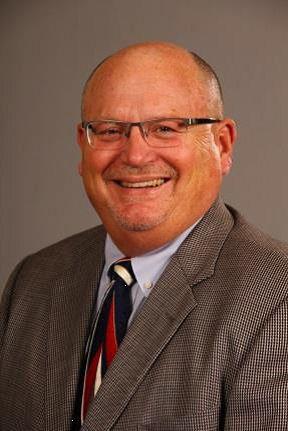 Later Monday, during a meeting of the South Sioux City Council, Steve Stouffer, president of Tyson Fresh Meats, acknowledged their plea, saying "it probably doesn't feel like we've done a good job" communicating with elected leaders and the public since the onset of the outbreak.
Amid a fast-moving pandemic, Stouffer said the Dakota City plant was inspected by a team from the University of Nebraska Medical Center and has adopted Centers for Disease Control and Prevention recommendations to install barriers between workers, provide protective equipment to employees and begin a regimen of temperature checks for anyone who enters the facility.
The company also changed its policy to not penalize workers who call in sick, and accelerated the process for sick workers to get short-term disability as ways to encourage employees to stay home if they may not be feeling well, Stouffer said.
On Tuesday, Tyson began testing all of its employees after a plane dispatched to Seattle returned with enough testing supplies to do so, Stouffer told the City Council, adding he anticipates "a pretty substantial needle movement of predominantly asymptomatic" cases.
But Stouffer stopped short of agreeing to share more information about the spread of infections at the plant with the public during the City Council meeting Monday and downplayed the notion that meatpacking plants are responsible for coronavirus outbreaks across the country.
"Part of the challenge we get into, if you're testing one part of the community, then that part looks like a problem rather than just part of the whole," he said, adding that without random testing of the entire community, it was impossible to understand how the virus may have gotten into the facility.
Koch said Monday he believes Tyson is being a good partner to local officials, but said he's still concerned by the lack of communication.
"I think people have a right to know," he said.
Concerned about COVID-19?
Sign up now to get the most recent coronavirus headlines and other important local and national news sent to your email inbox daily.