Local COVID-19 cases continue to decline, but officials say more progress is needed.
Lancaster County had 590 cases last week, which was about a 12% decline from the previous week. Over the past four weeks, cases have now fallen more than 40%.
On a daily basis, case numbers fell from an average of 135 on Sept. 1 to 80 as of Sept. 30. There were 53 local cases reported Tuesday.
"However, 80 cases per day is still too high," Lincoln-Lancaster County Health Director Pat Lopez said. "We want case numbers to continue going down."
Even though case numbers are declining, the number of COVID-19 patients in local hospitals is not, largely because Lincoln hospitals are taking in more out-of-county patients.
As of Tuesday, there were 107 hospitalized COVID-19 patients, 57 of whom were from outside the county.
The average number of Lancaster County residents hospitalized for the disease fell from 70 at the beginning of September to 50 at the end of the month, Lopez said. But during that same time frame, the number of out-of-county patients hospitalized rose from 28 to 53.
That has coincided with increases in case numbers across much of the state at the same time cases in Lancaster County have been declining.
The state reported 4,775 new cases for the week that ended Friday, according to data from the federal Centers for Disease Control and Prevention. That was just above the 4,676 cases reported the previous week but significantly less than the roughly 5,300 cases per week the state tallied during the three previous weeks.
The number of virus hospitalizations averaged 415 a day over the past week, which was down slightly from 421 the previous week. At its most-recent report, the state said 411 people were hospitalized Tuesday.
Patients hospitalized also continue to be largely unvaccinated. Russ Gronewold, CEO of Bryan Health, said 80% of current hospitalized COVID-19 patients are unvaccinated, including 92% of those in intensive care.
Gronewold said Bryan had 74 COVID-19 patients Tuesday and another 15 people suspected of having the disease but awaiting test results.
He said the hospital's normal optimal capacity is about 540 patients total at its two campuses, but the high number of COVID-19 patients is "continuing to cause us to exceed our physical capacity and put that incredible pressure on our staff."
Gronewold and Lopez both encouraged people to get vaccinated if they haven't yet.
Lancaster County has the highest vaccination rate of any county in the state, with more than 74% of people 16 and older fully vaccinated.
However, the rate drops off considerably the younger people are. Every age group over 45 has at least a 75% vaccination rate, but only about 60% of 12- to 15-year-olds are vaccinated and less than half of 16- to 24-year-olds are.
Older age groups are at a much higher risk of hospitalization and death, but younger people who are not vaccinated continue to put themselves at risk.
Of the 19 COVID-19 deaths in Lancaster County in September, nine of them were people under 60 years old, and all of them were unvaccinated. By contrast, half of the 10 people older than 60 who died were vaccinated.
Of the 67 people who died in the six months from March through September, 54, or 81% were unvaccinated, Lopez said.
She reported another death Tuesday, a woman in her 60s who was unvaccinated.
Older residents and some other groups, such as people with health conditions and front-line workers, are now eligible for booster shots if they originally got the Pfizer vaccine, and Lopez said the Health Department gave out about 3,000 booster doses during clinics last week. Another two clinics are planned this week at Pinnacle Bank Arena.
Lopez announced Tuesday that the local COVID-19 risk dial would remain in the low-orange range for the second week in a row.
"Week by week, our data is showing progress," she said. "But we're not there yet."
Here's who is eligible for Pfizer booster shots in the US. An explainer.
Who should get the Pfizer booster?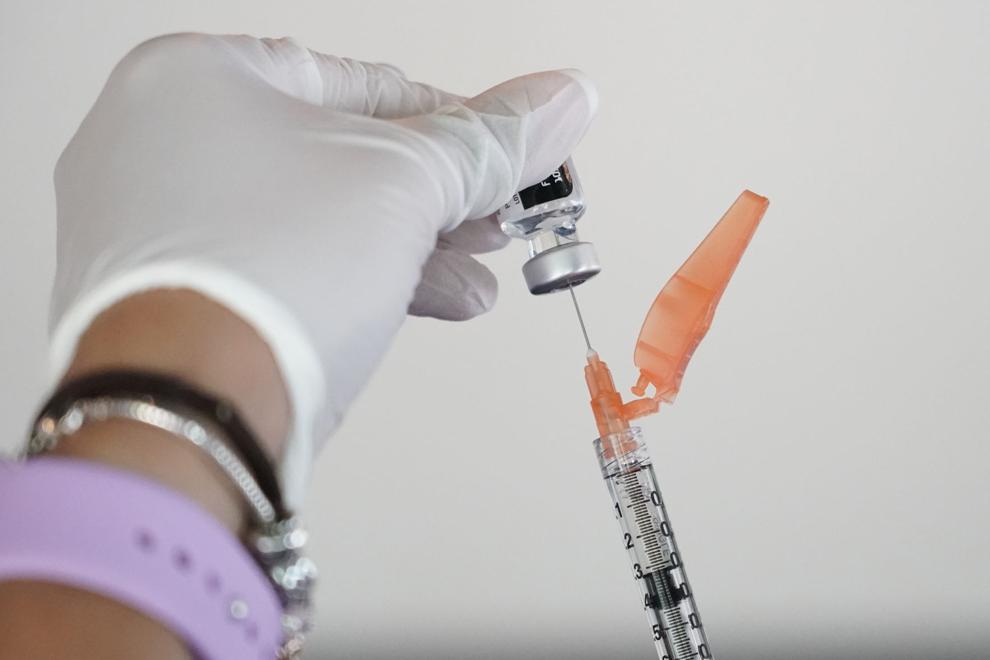 Who else can consider getting it?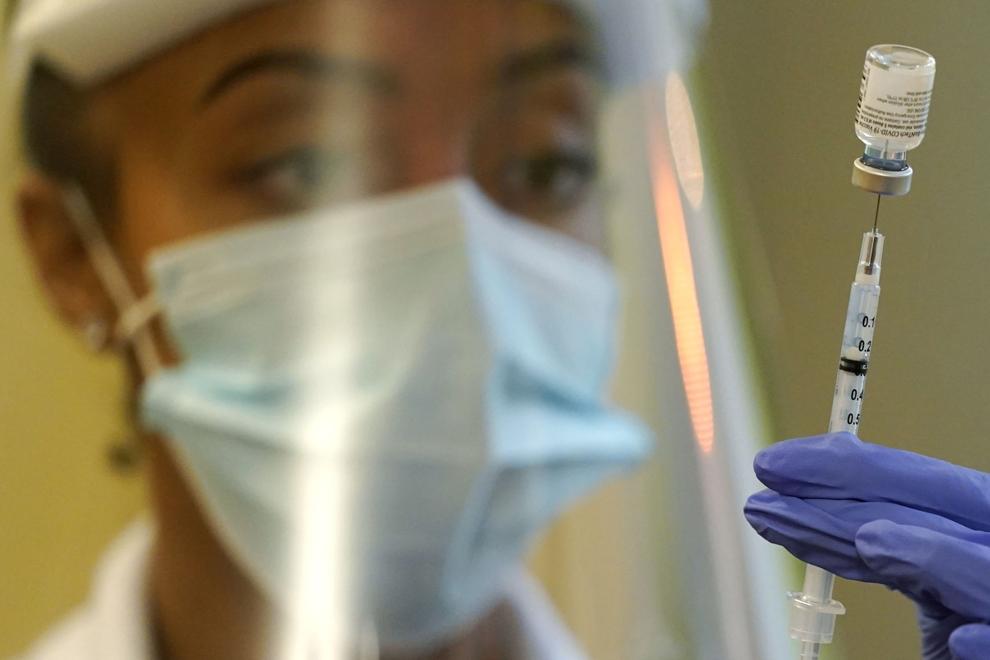 What are the side effects?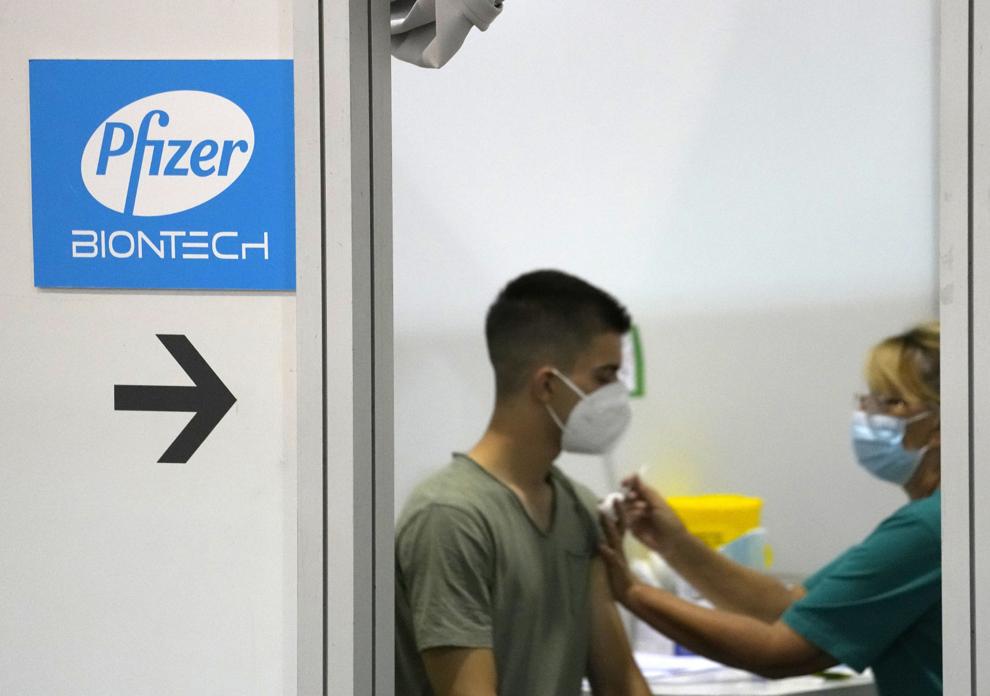 Weren't some people already eligible for a third dose?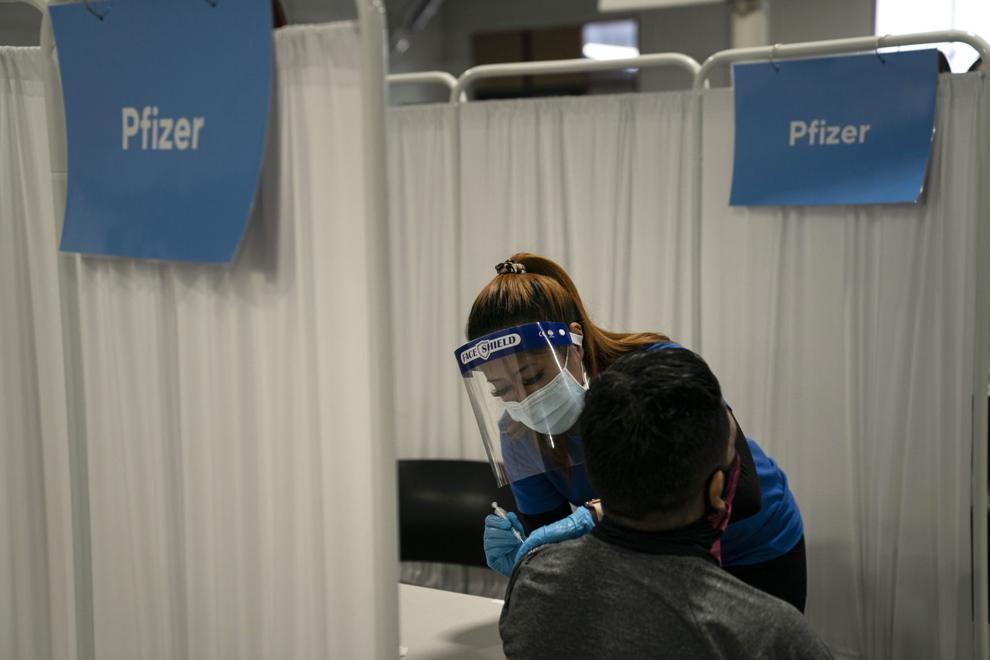 What if I got Moderna? Can I get a Pfizer booster?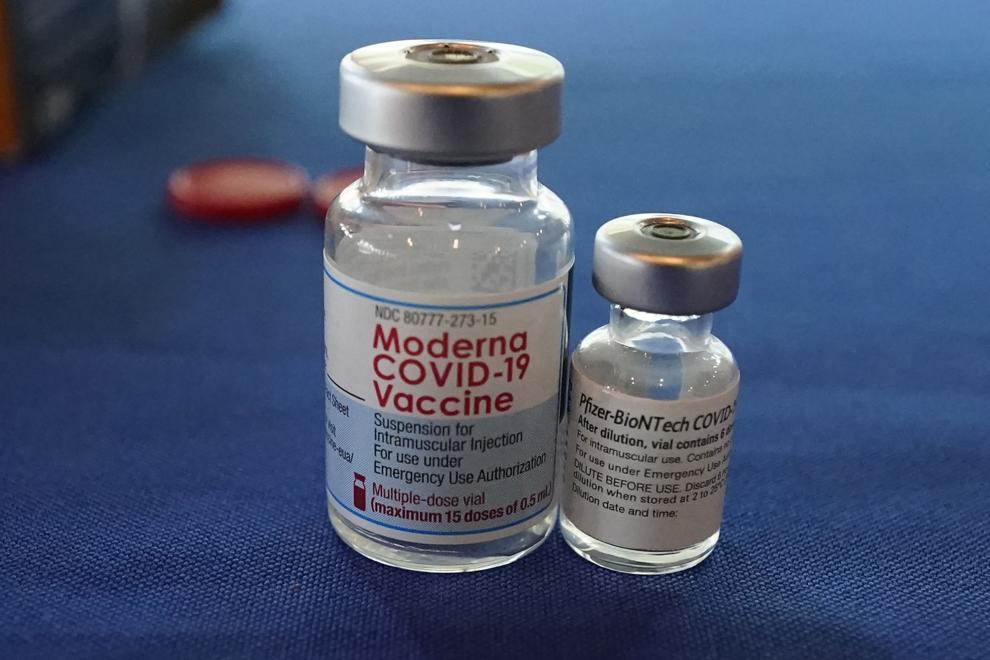 What if I got J&J?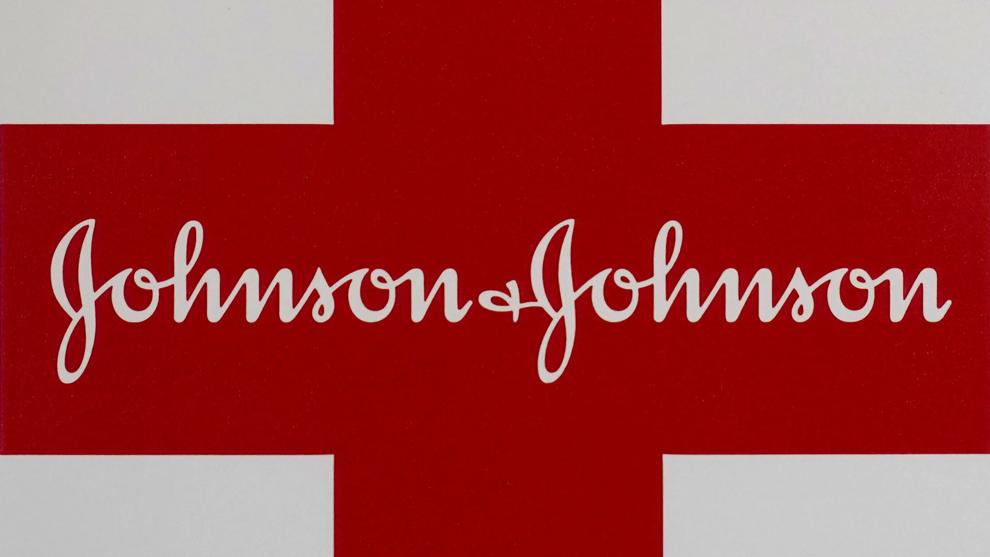 Where can I get my booster?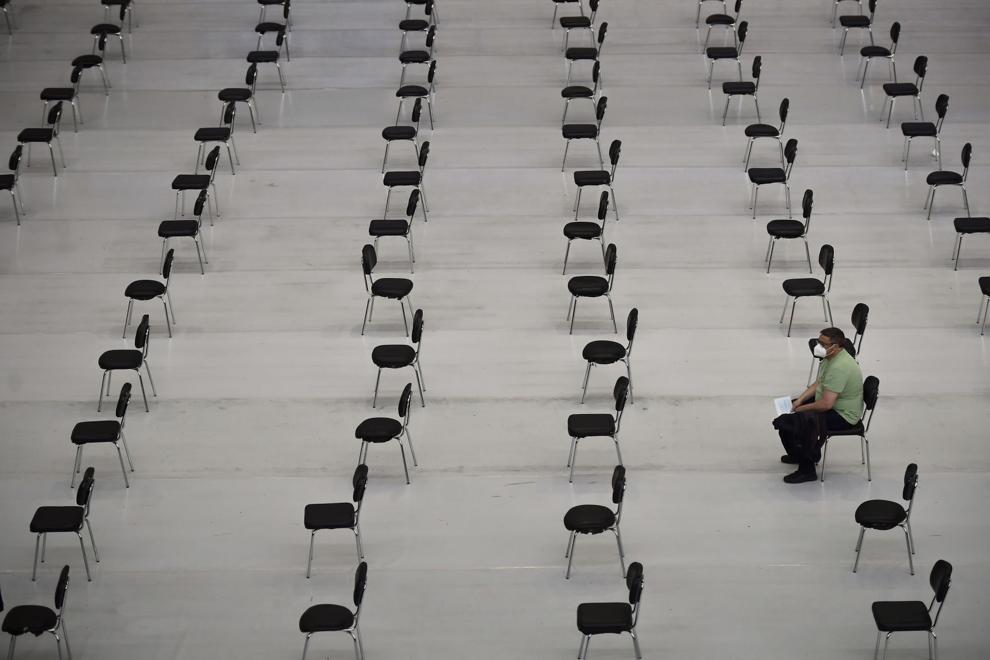 Are boosters free?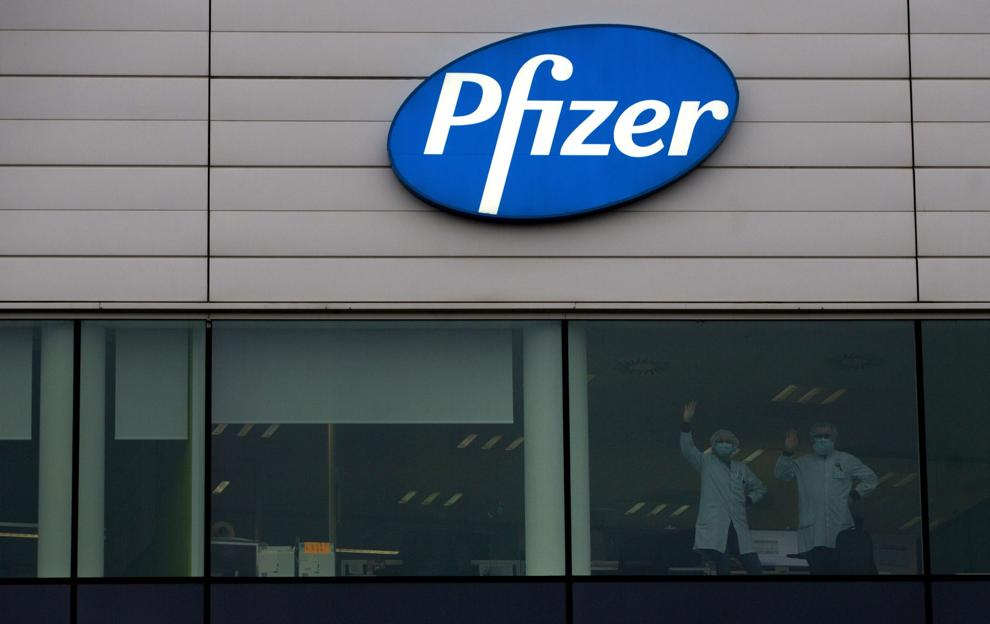 Am I 'fully vaccinated' without a booster?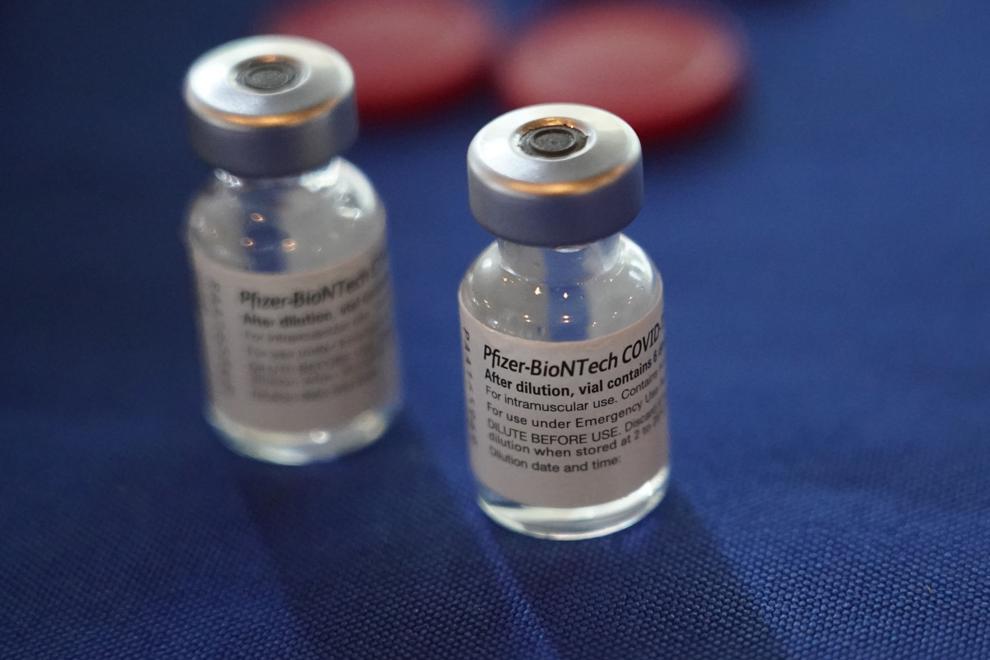 Why were boosters so hotly debated?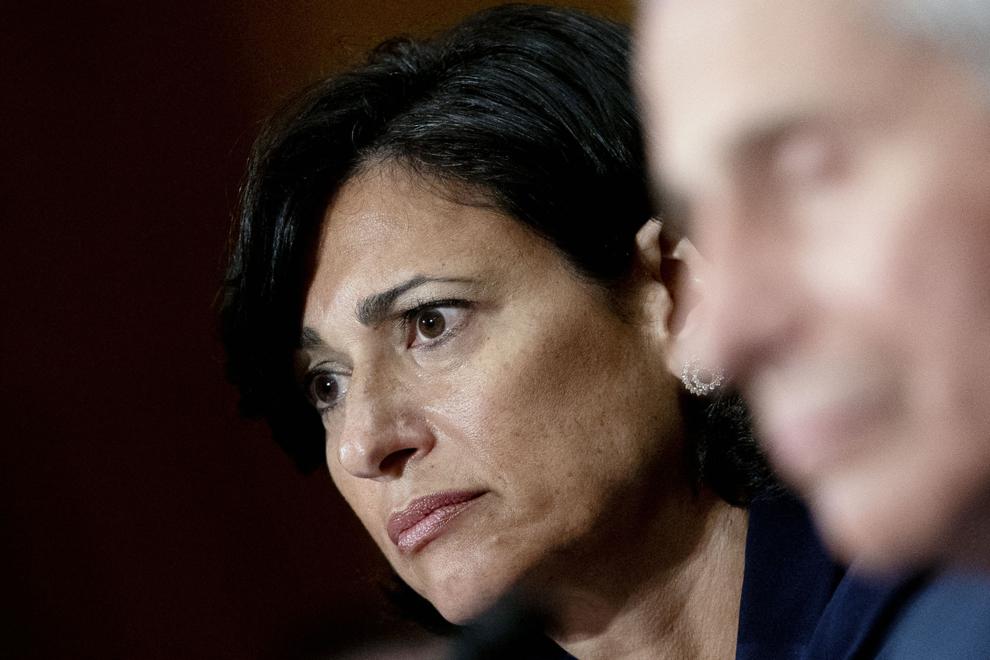 Are other countries offering boosters?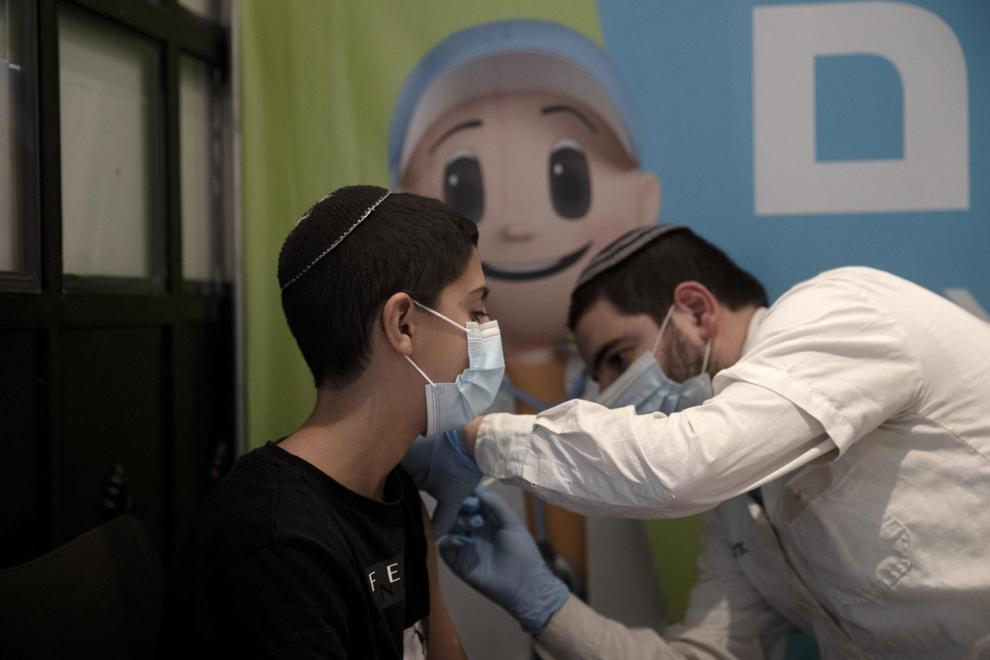 The Associated Press contributed to this story.
Reach the writer at 402-473-2647 or molberding@journalstar.com.
On Twitter @LincolnBizBuzz.