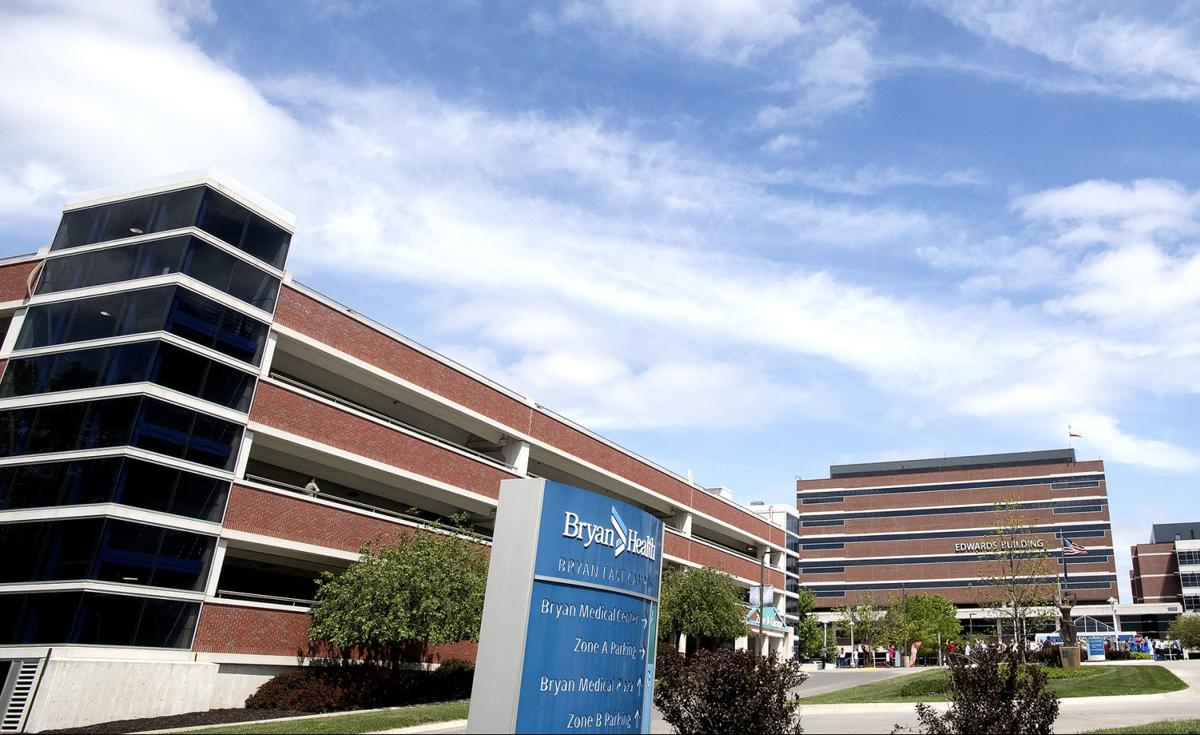 COVID-19-related hospitalizations continued to be low at Bryan Health on Tuesday, but officials said that is likely to change in the coming weeks.
Bob Ravenscroft, vice president of advancement for the hospital system, said that as of Tuesday morning, it had five patients with COVID-19 in its hospitals, all of whom are Lancaster County residents. That's up slightly from last week, when it dropped to as low as three, but it's still well below numbers in May and early June.
Only one patient is on a ventilator, which is the same number as last week.
The Lincoln-Lancaster County Health Department reported 169 positive test results last week, the most in a week since late May, and the percentage of people testing positive, 6.8%, was also at its highest level since late May.
Pat Lopez, interim health director of the Lincoln-Lancaster County Health Department, said Tuesday afternoon some of the recent uptick in new cases is the result of a backlog in testing.
Labs across the country have been overwhelmed with tests as cases skyrocket in states such as Arizona, California, Florida and Texas, which caused results to be reported after 5-7 days rather than the typical 2-3 days.
Forty-nine local cases had been reported this week so far, including 27 on Tuesday, and the positive test rate had increased to 6.5%. The total cases in Lancaster County has reached 1,909, Lopez said, while the number of recoveries increased from 623 to 637.
Contact tracers have learned that many of the new cases are from people who have gone to bars or large group activities where masks were not in use and social distancing was not being observed.
About 42% of individuals who have contracted the virus in Lancaster County are between the ages of 20-39, Lopez said.
Ravenscroft said Bryan's past experience has shown that hospitalizations tend to increase a few weeks to a month after there is a spike in positive test results.
"Based on what we are seeing, I'm not saying it's going to be a huge spike, but we do expect to see inpatient admissions increase the week of July 13 or July 20," he said.
Bryan continues to see delays in getting test results back.
Ravenscroft said the hospital system has a limited supply of rapid tests that it can process in-house and get results in a few hours, and it continues to reserve those for people who are in the hospital and for medical personnel and first responders.
It sends most tests to commercial labs run by LabCorp., and he said tests that used to get processed in two days are now taking more like four to six. As of Tuesday, Bryan still had 522 COVID-19 test results pending.
The delay also may be skewing case numbers from week to week somewhat.
For example, Lancaster County reported 85 COVID-19 cases for the week ending June 27, which was its lowest weekly case total in two months, but then last week it had its highest number of cases in six weeks.
Lopez said Monday that delays in test results likely pushed some cases from the week of June 27 into last week, boosting case numbers.
Photos: Lincoln during the pandemic