Nebraska hospitals are preparing to be able to provide a COVID-19 vaccine as soon as it is available, which could be before the end of the year.
Pfizer and BioNTech on Monday reported the vaccine they are jointly developing was 90% effective at preventing infections in a Phase III clinical trial. The two companies are expected to seek emergency use authorization soon from the Food and Drug Administration.
Bryan Health officials said Thursday that they purchased the specialized freezers needed to store the vaccine more than two months ago. Those freezers had been in storage but now have been moved to Bryan's two hospital campuses and are being readied and tested.
"There are indications that we could receive our first batch of the vaccine yet this year, by the end of the year, and boy are we happy about that," said Bob Ravenscroft, Bryan's vice president of advancement.
His comments echoed those made Wednesday by officials at Great Plains Regional Medical Center in North Platte, who said they expected to receive the vaccine next month. Bryan and Great Plains are two of five hospitals in the state that will be used to distribute the shots, which will be funneled down to the local level through health departments.
During a news conference Thursday, both Gov. Pete Ricketts and Gary Anthone, the state's chief medical officer, said they believe the vaccine will be available before the end of the year, but Ricketts said he does not know how much the state will get at first.
The Pfizer vaccine must be stored at extremely cold temperatures of about minus 70 degrees Celsius, or about minus 94 degrees Fahrenheit.
Ravenscroft said Bryan is waiting on a shipment of additional protective gear that will allow staff to handle the vaccine when it comes out of the freezer.
It has to be thawed and given within one hour, so Ravenscroft said it's likely vaccines will be given at the hospital campuses rather than in doctor's offices.
Ricketts last month laid out the order in which people will be vaccinated, with health care providers and elderly and vulnerable residents getting first priority. It's expected it will be spring at the earliest before the vaccine is available for widespread distribution to the public. Vaccinations are expected to be free to those who receive it, with the federal government covering the cost.
Ravenscroft said Bryan is just waiting on distribution and details about how many doses it will get and who they should go to.
The vaccine "cannot come soon enough," said Ravenscroft, as he reported there were 121 patients with active COVID-19 infections at Bryan's two hospital campuses Thursday morning. That's eight more than on Wednesday and 17 more than on Monday. That number does not include 16 hospitalized patients who were awaiting results of a COVID-19 test and 10 who have had the illness, have since tested negative, but are still hospitalized.
Ravenscroft said he agreed with an assessment by Dr. James Lawler of the University of Nebraska Medical Center, who told the Journal Star on Tuesday that the state's hospitals, "are about two weeks away from being overrun."
That sentiment was also echoed by the Nebraska Hospital Association, which said Thursday the state is "nearing a crisis point in our health care facilities, which may have dire consequences in terms of not being able to deliver the quality patient care we've all come to expect."
"COVID-19 continues to spread in our communities at record rates and if we do not follow the preventative measures as outlined by the governor and our public health experts, cases will continue to spike and hospitalizations will very soon overwhelm our facilities," the organization said in a news release.
Bryan this week repurposed 16 more beds that will be reserved for COVID-19 patients. That's in addition to 40 new beds it already had created this year and the dozens of others it's repurposed.
Despite that, some patients still are experiencing long waits in Bryan's emergency department for inpatient beds.
Ravenscroft said that on Wednesday, the emergency department at Bryan West Campus was at capacity and was holding two severely ill patients, one of which had to wait 44 hours before being moved to a patient room.
Bryan's midnight census was at 566 patients for a second day in a row Thursday, which puts it at 99% capacity based on its staffed bed total of 572 between its two hospital campuses.
Total COVID-19 hospitalizations in Nebraska hit another record Wednesday night, with 885. That number has nearly tripled in the past month. Total bed availability in the state was down to 26% Wednesday night, with 30% of intensive-care beds available.
Many of the patients are coming from rural areas and have to be transferred to larger hospitals. Of the 121 active COVID-19 patients Bryan had Thursday, 79 of them were from outside Lancaster County.
Ravenscroft said he's not aware of any instances of Bryan turning down transfers and he's not sure what it would take for the health system to get to that level.
"What I do know," he said, "is our critical-access hospitals are taking care of many more COVID patients than they ever would have imagined at the beginning of this (pandemic)."
Photos: The scene in Lincoln with much of city shut down
Finals week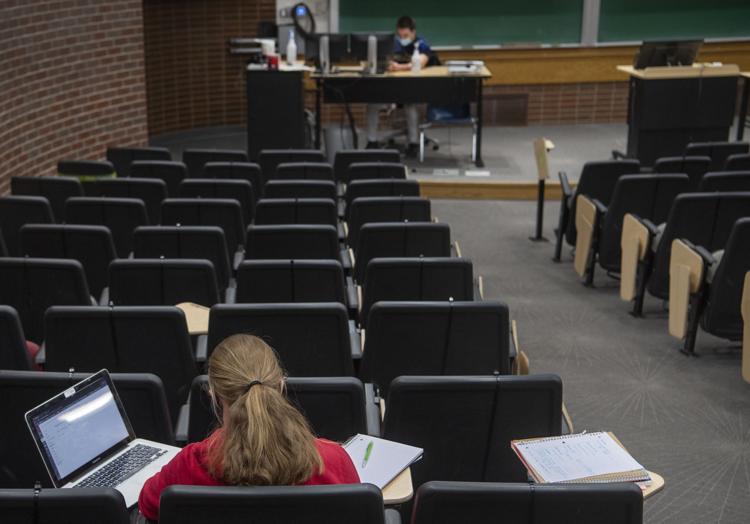 Co-teaching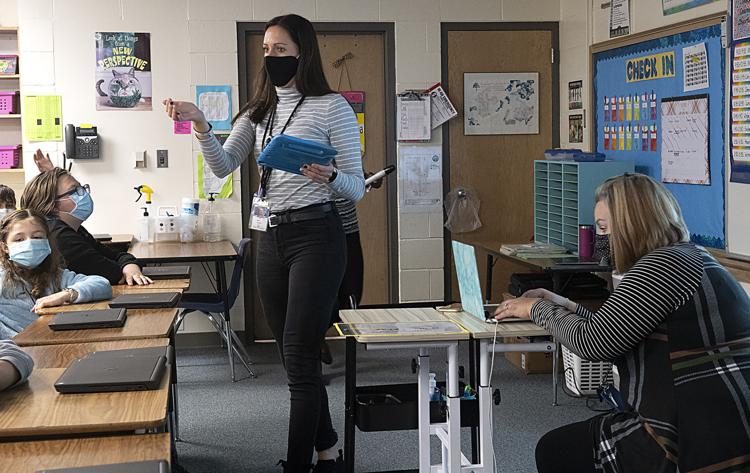 City Council distancing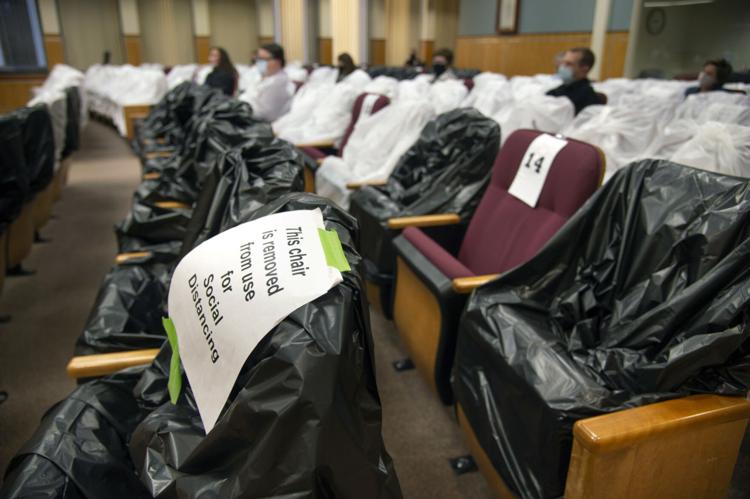 Gameday empty Saturday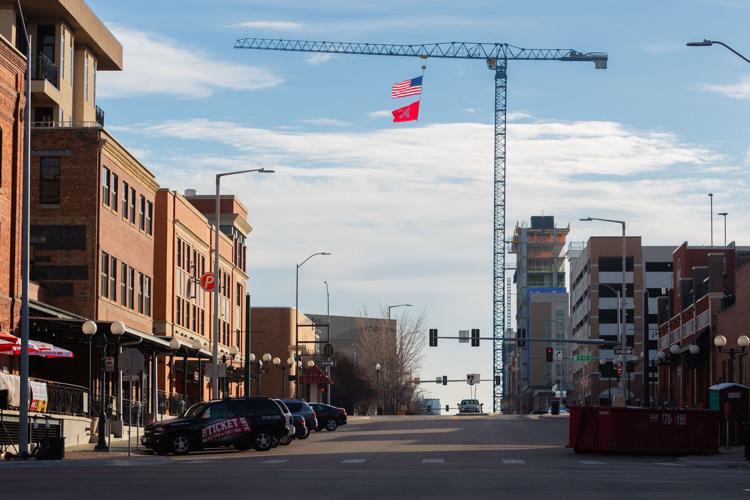 Thank you Bryan West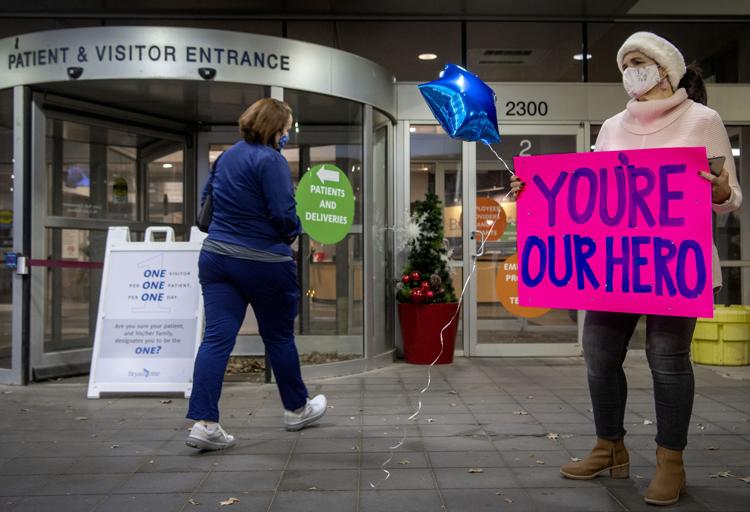 No fans allowed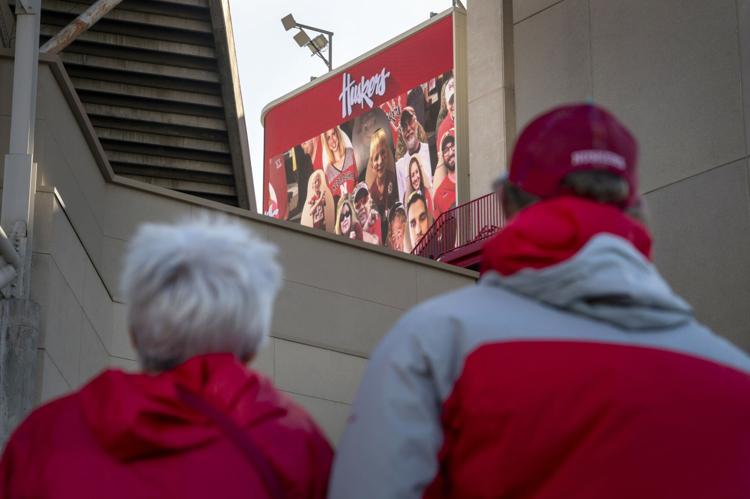 Husker cutouts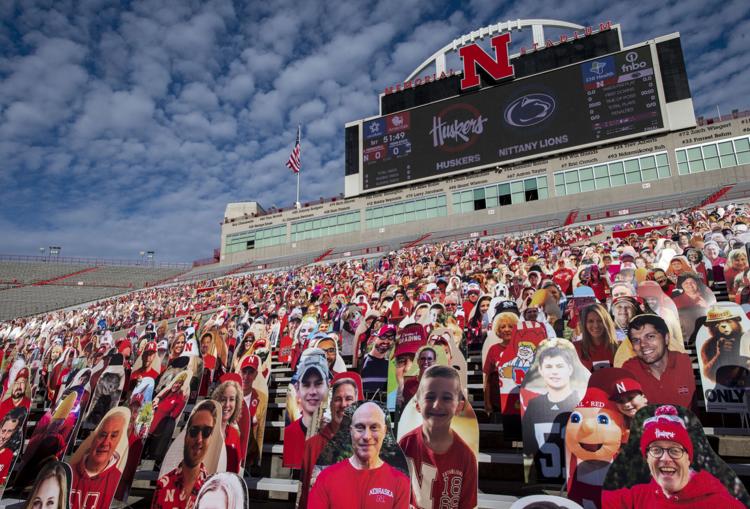 Arena cleaning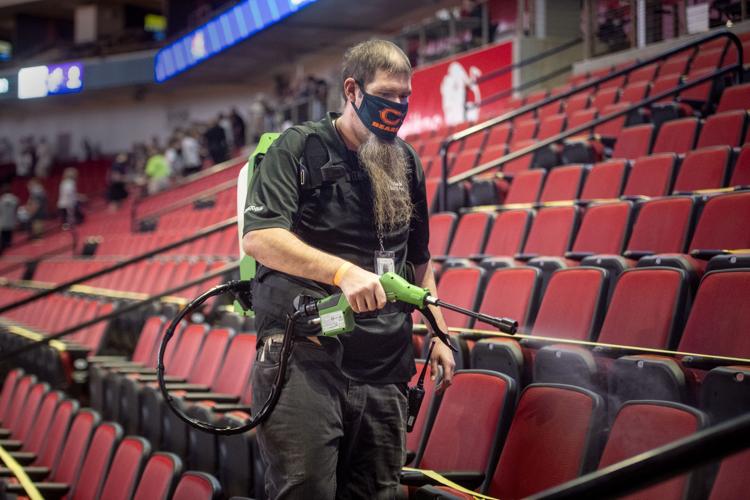 Volleyball social distancing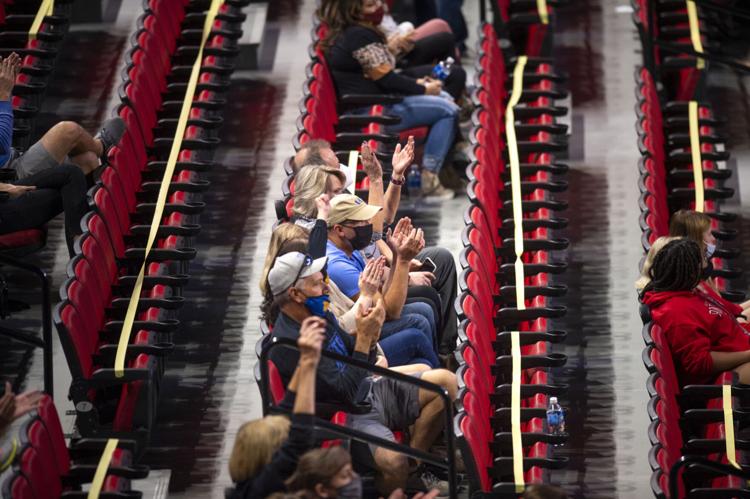 Skeleton signs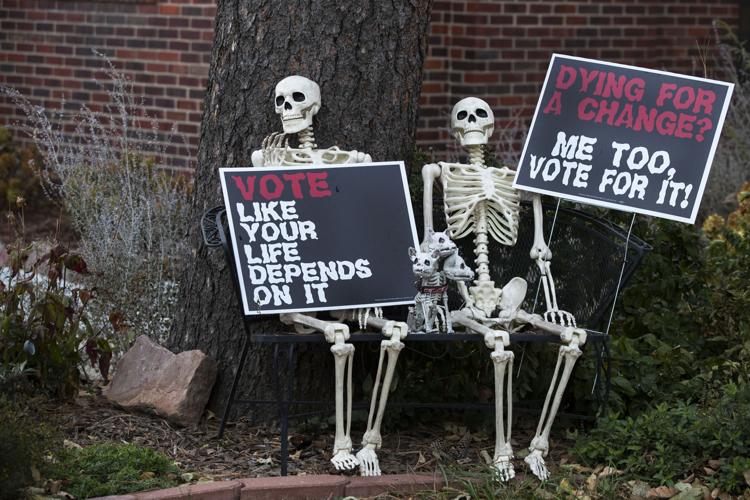 Boo at the Zoo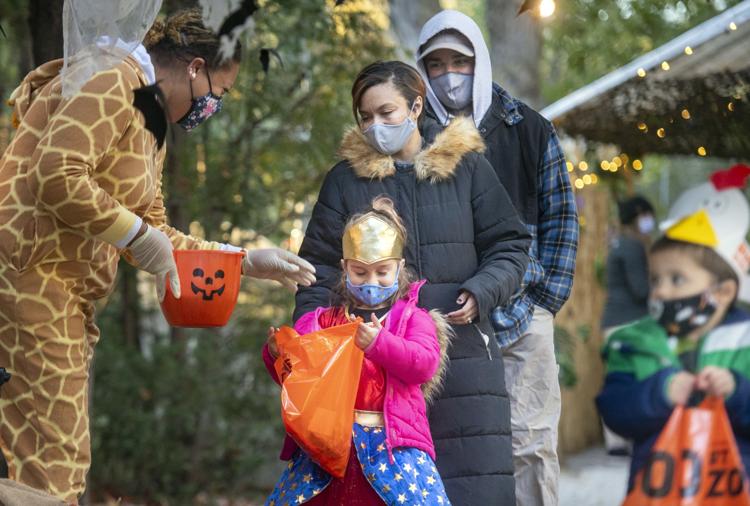 Football Saturday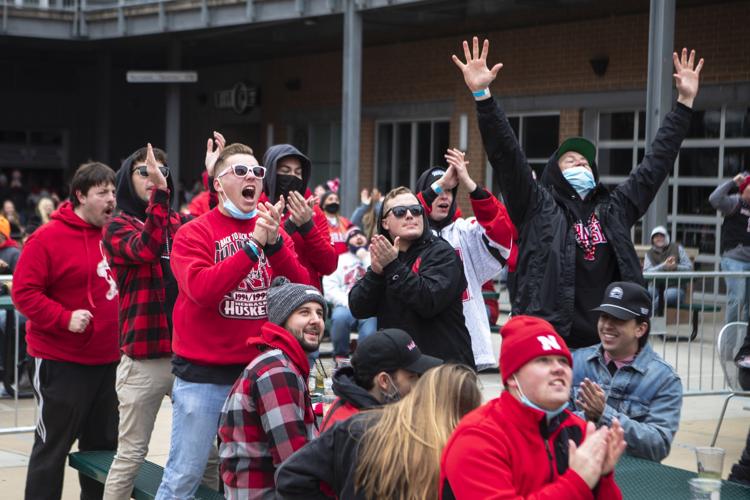 YMCA closed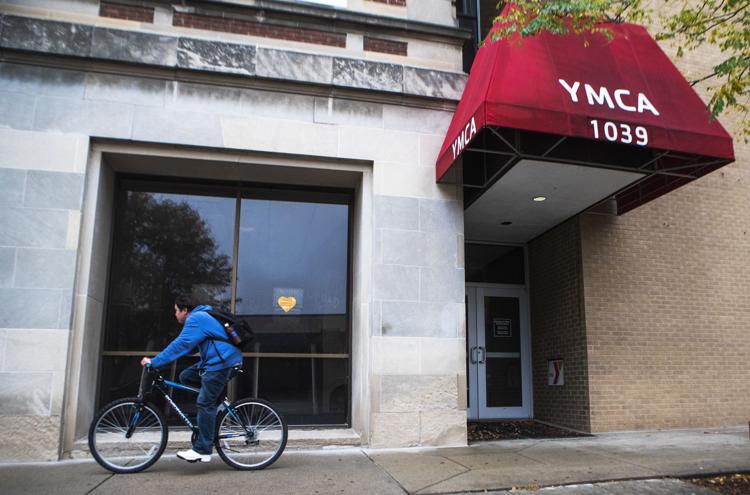 Downtown mask art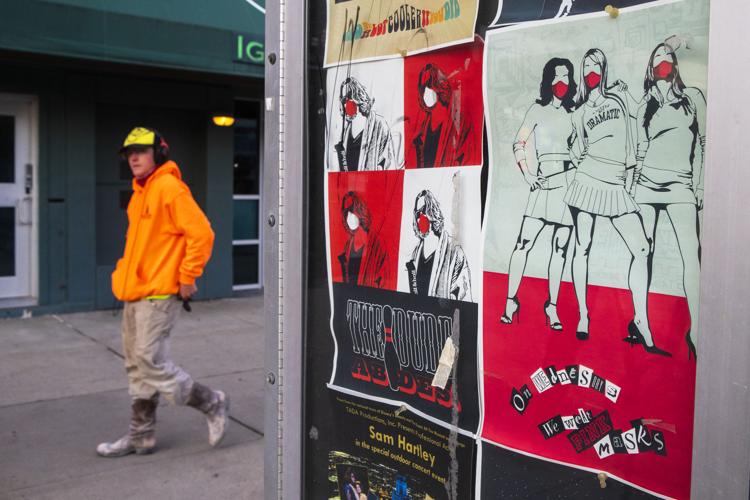 Marching band competition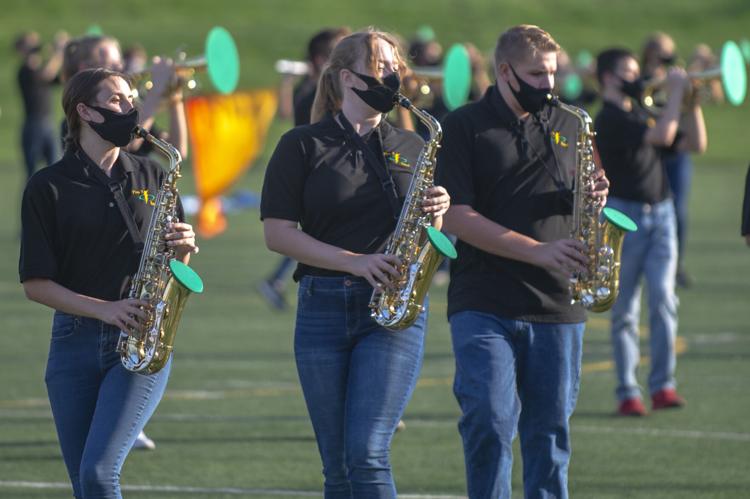 Outdoor seating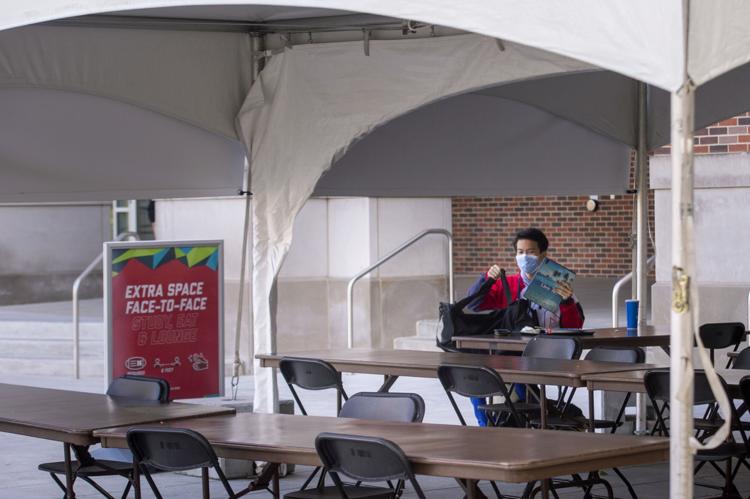 East Campus proposed budget cuts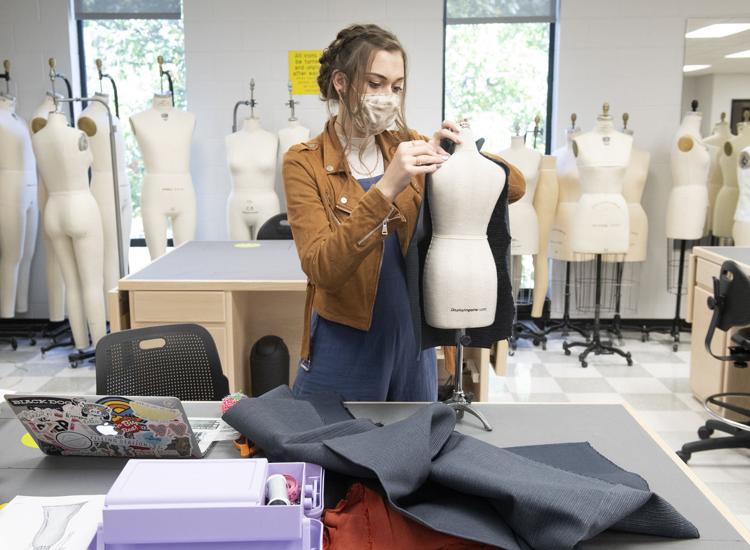 Flu shots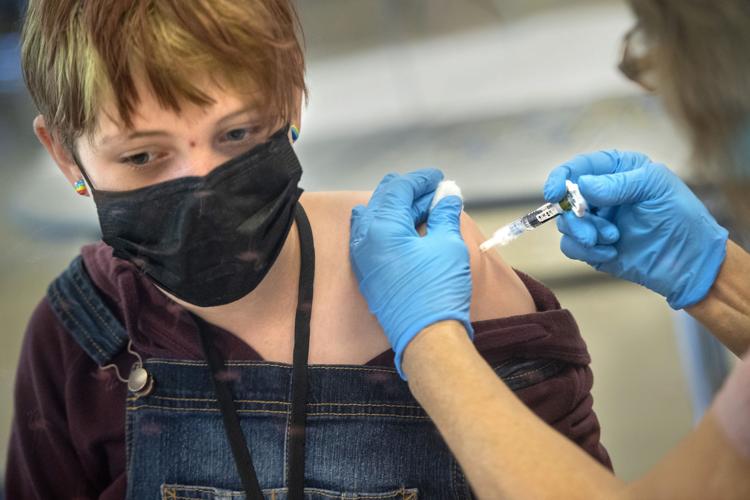 Coronavirus Bible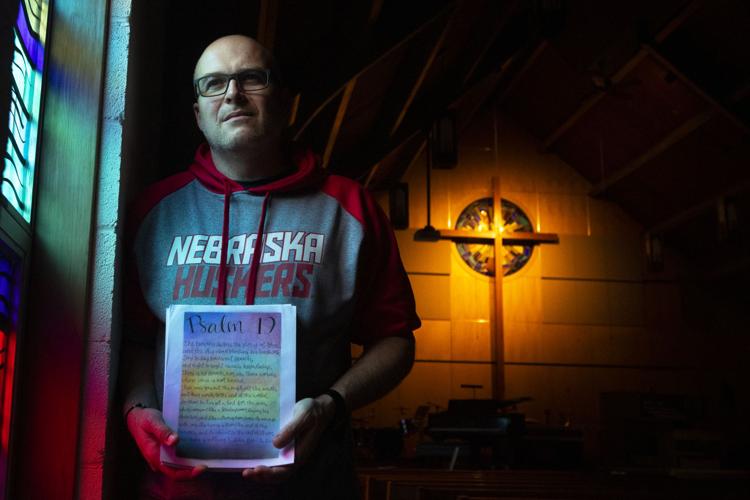 Anti-mask rally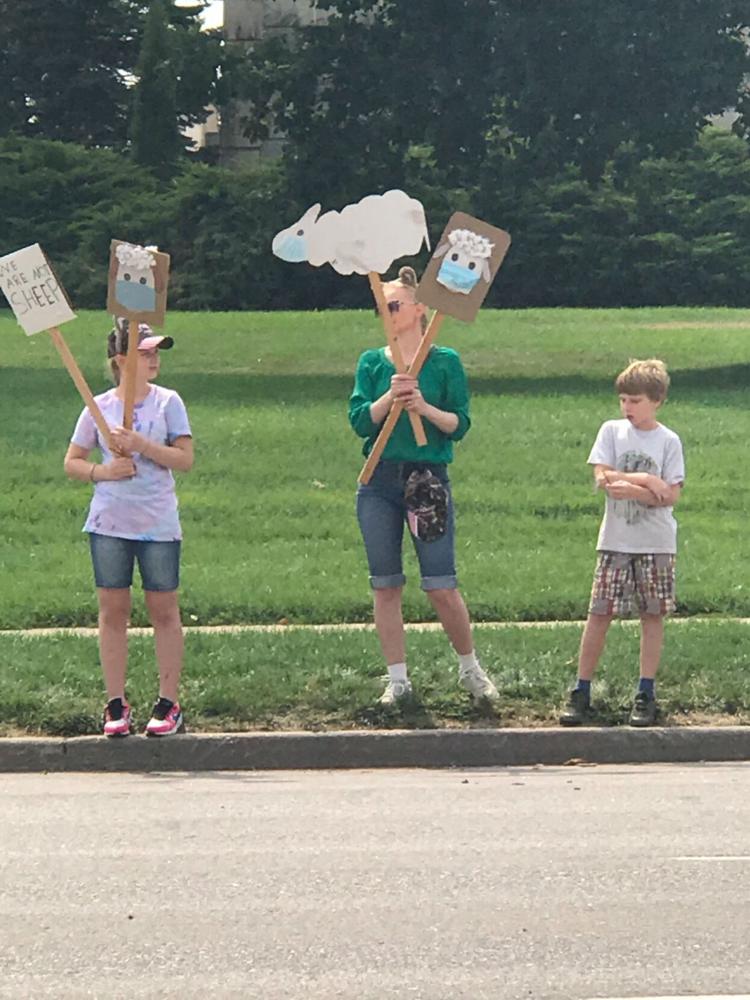 No Football Saturday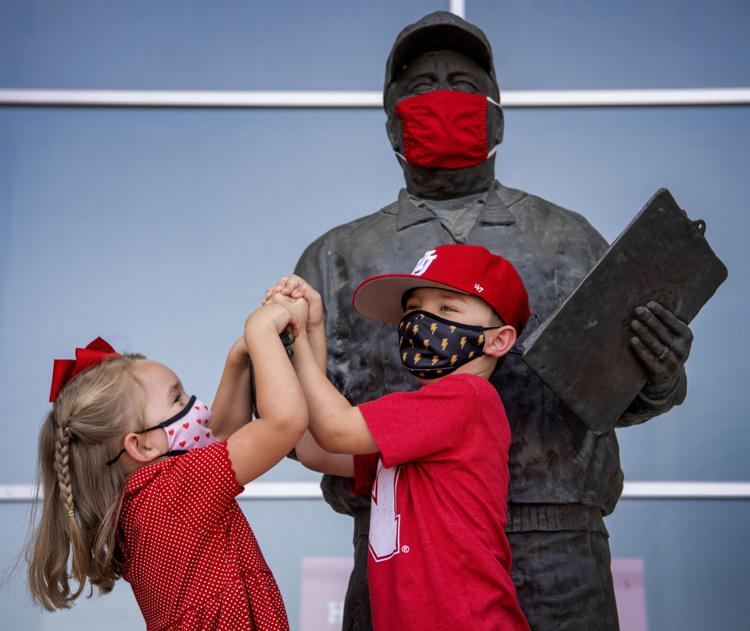 DMV lines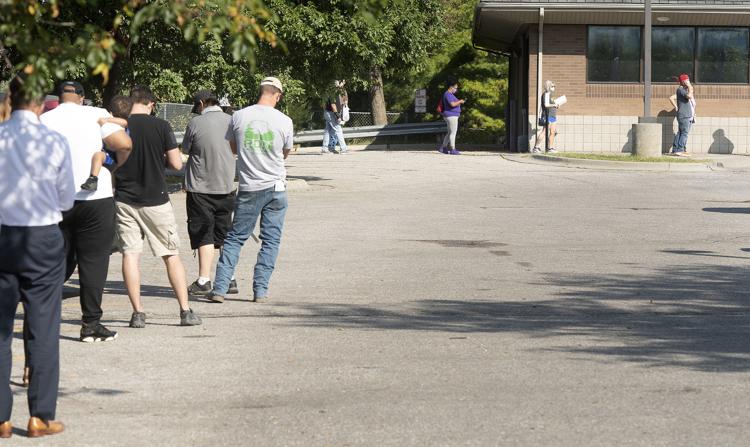 UNL in-person class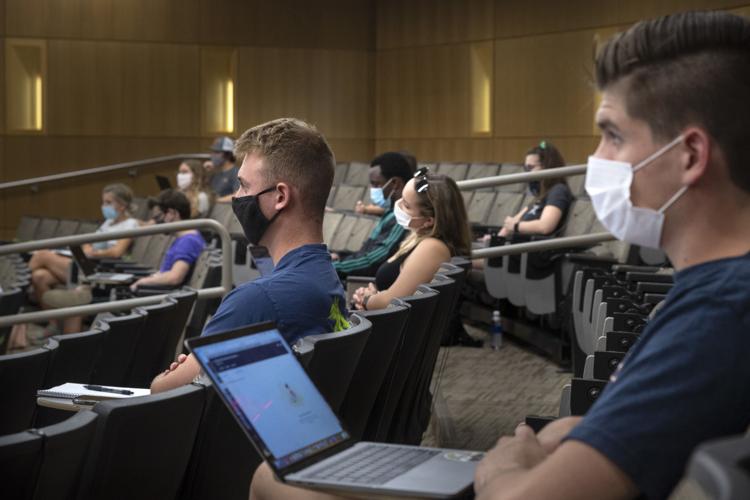 Iguana's Pub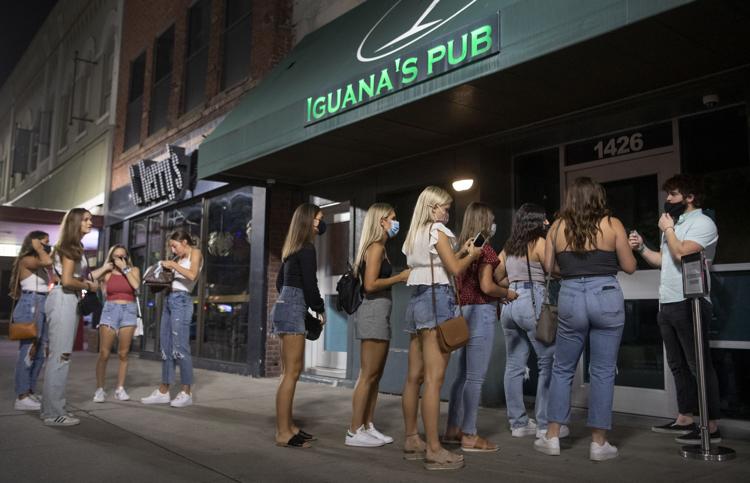 Farmers Market influencers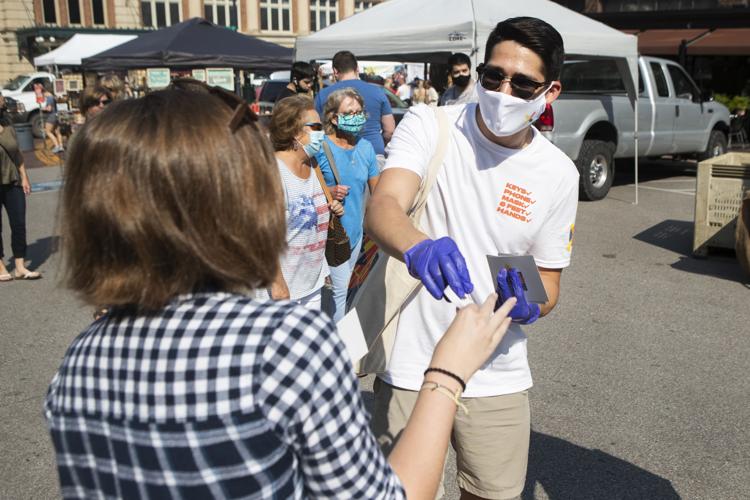 Remote learning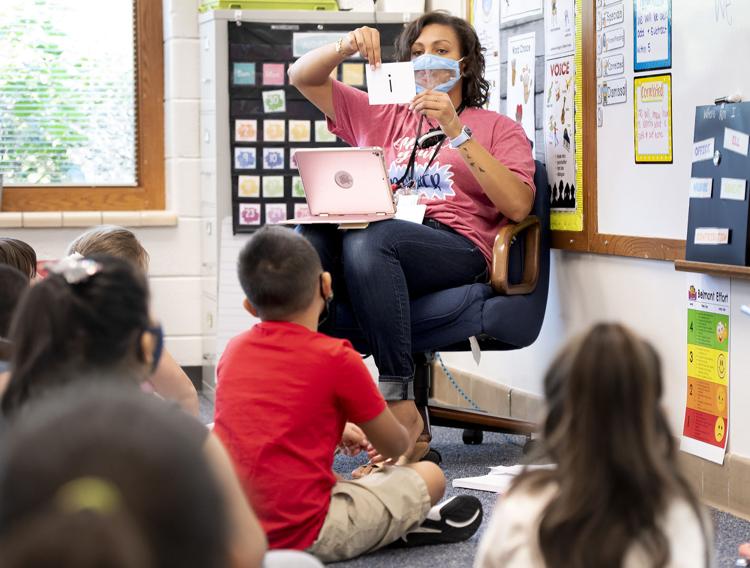 Weeping Water vs. Fillmore Central/Exeter-Milligan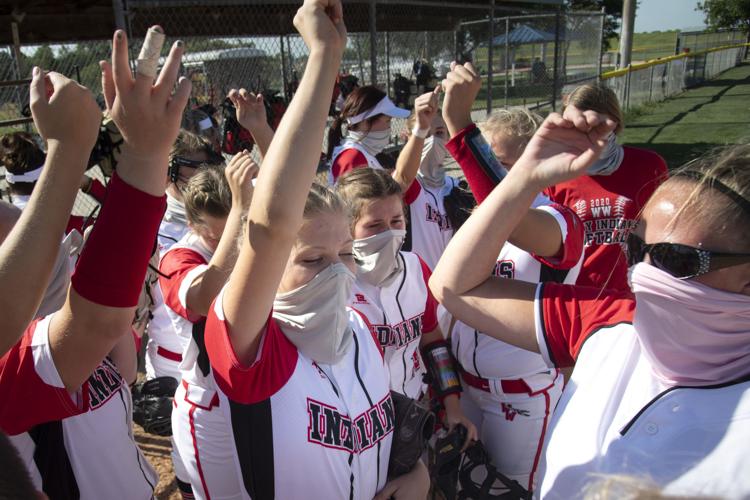 City Council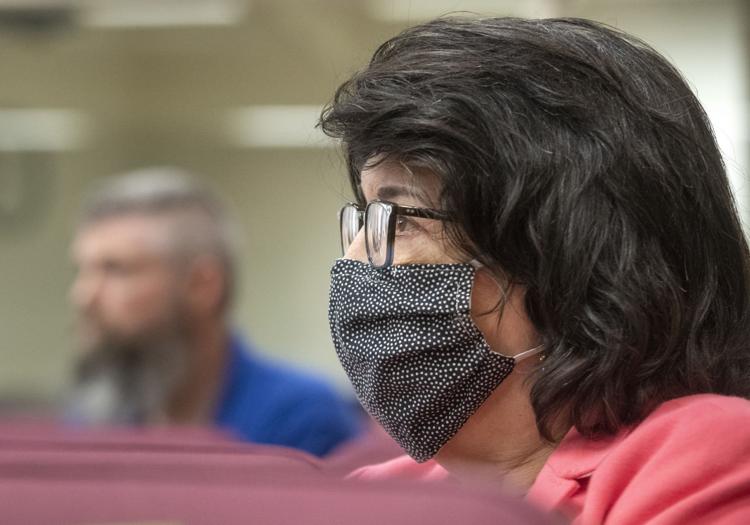 First day of middle school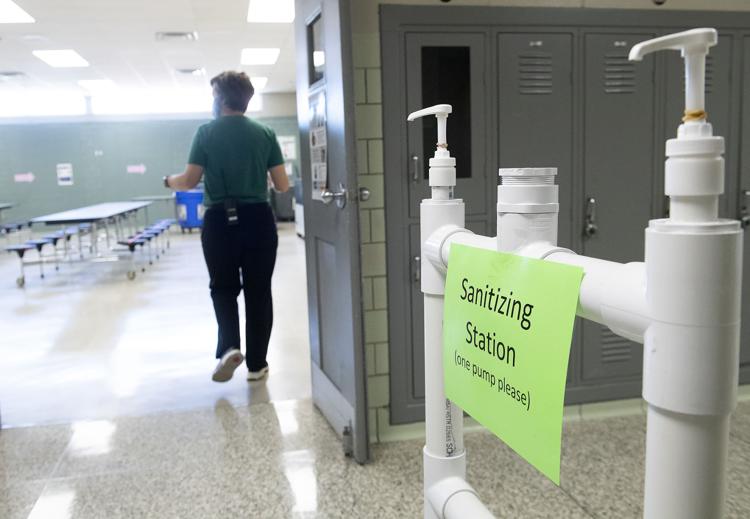 Ukulele Class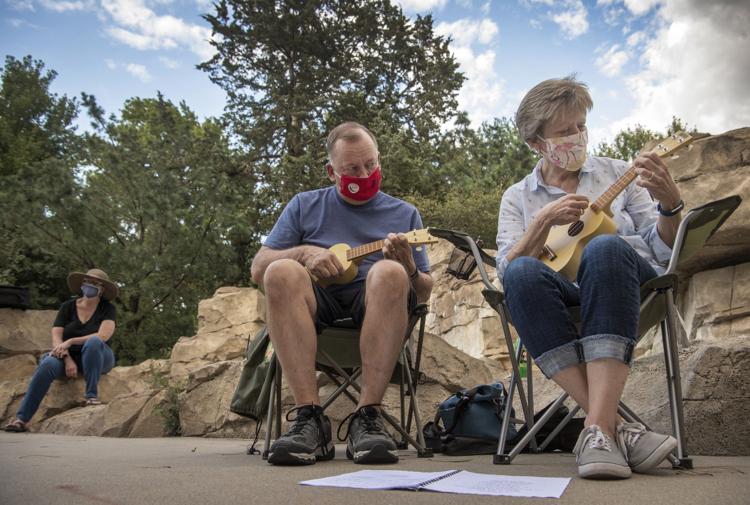 First day of school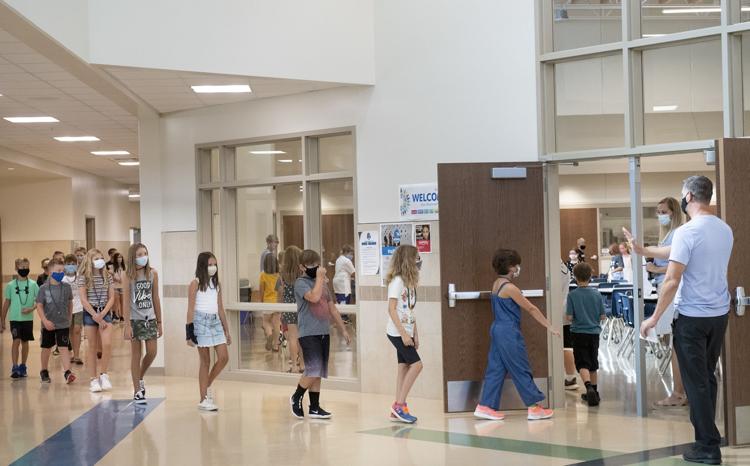 Pius X volleyball practice
Madsen's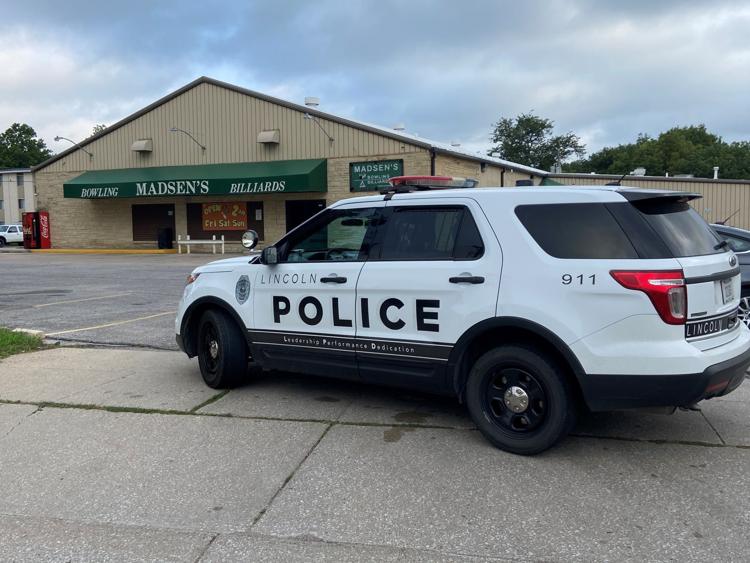 Flower shop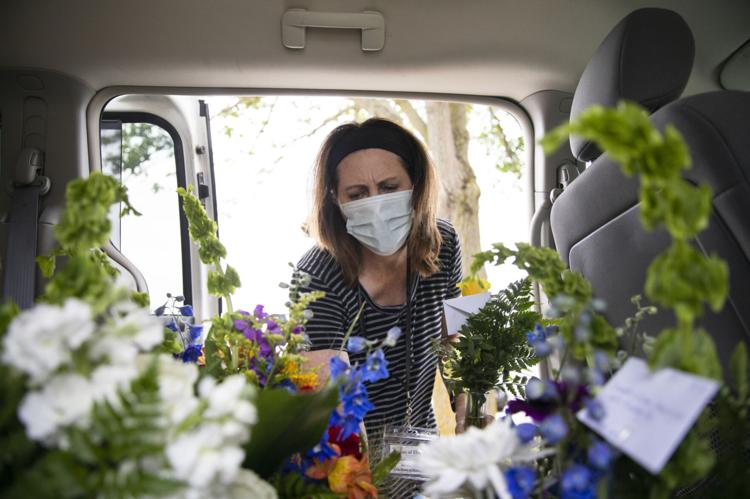 City Council BLM protest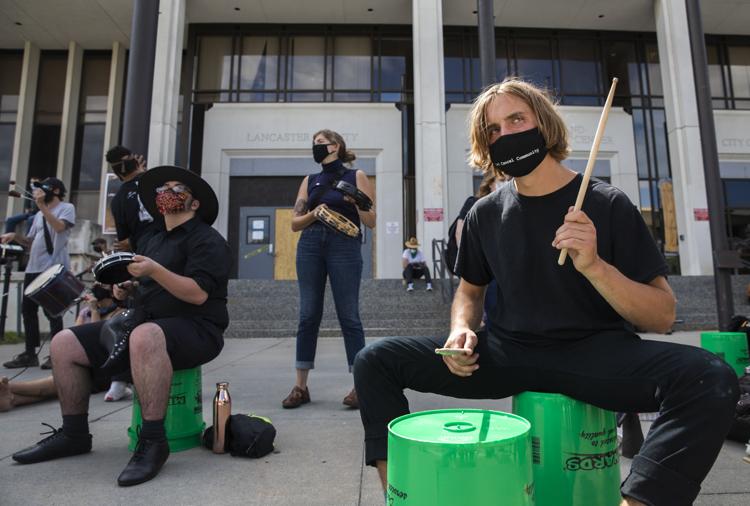 LPS Protest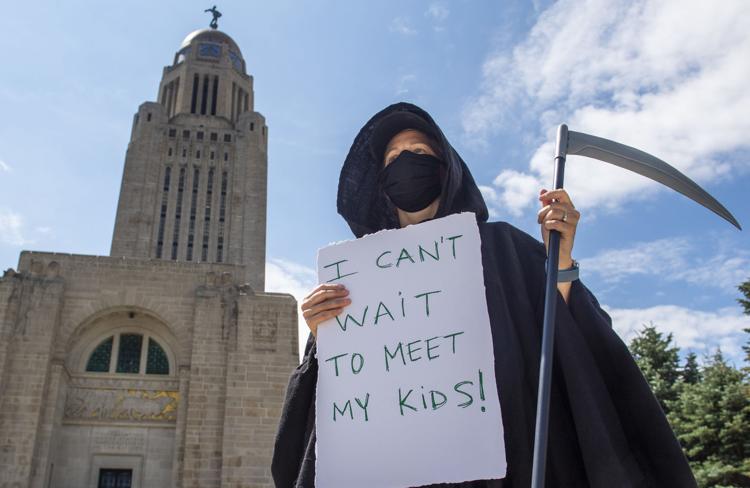 Beach Boys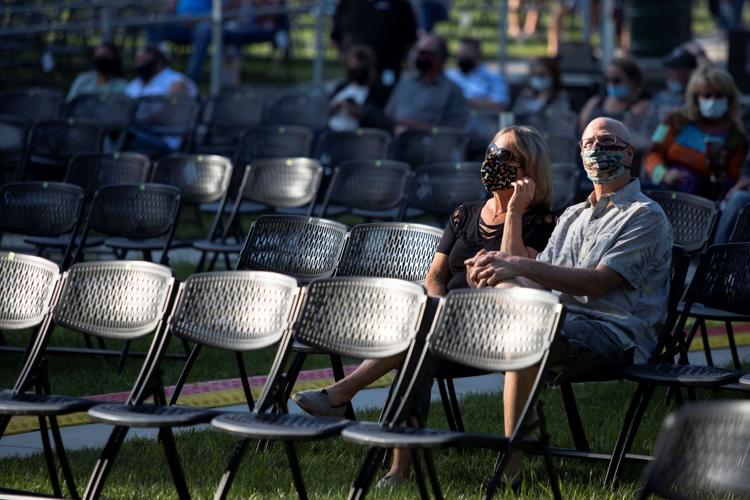 Rally and hearing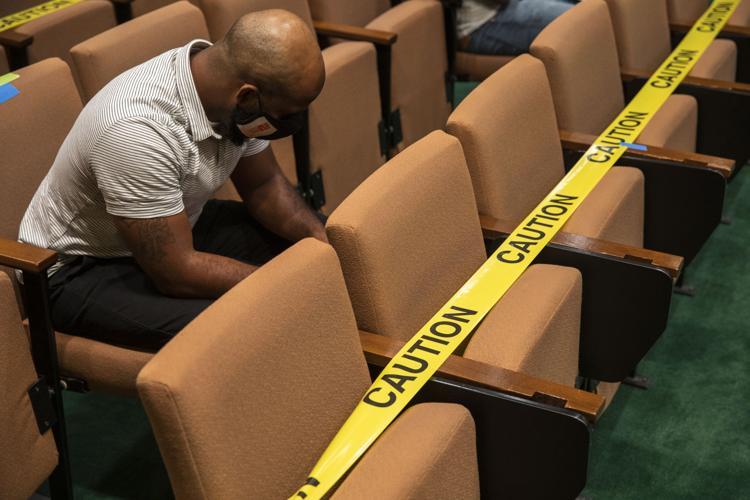 Lancaster County Super Fair
LPS board meeting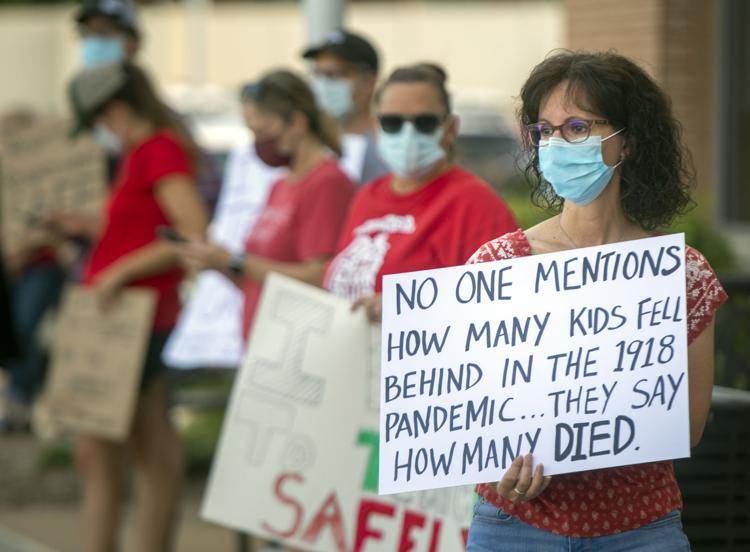 Meatpacking workers rally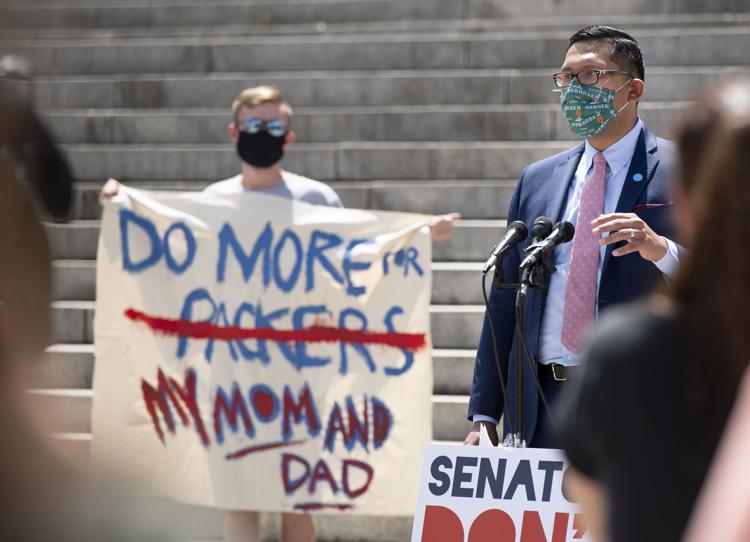 Legislature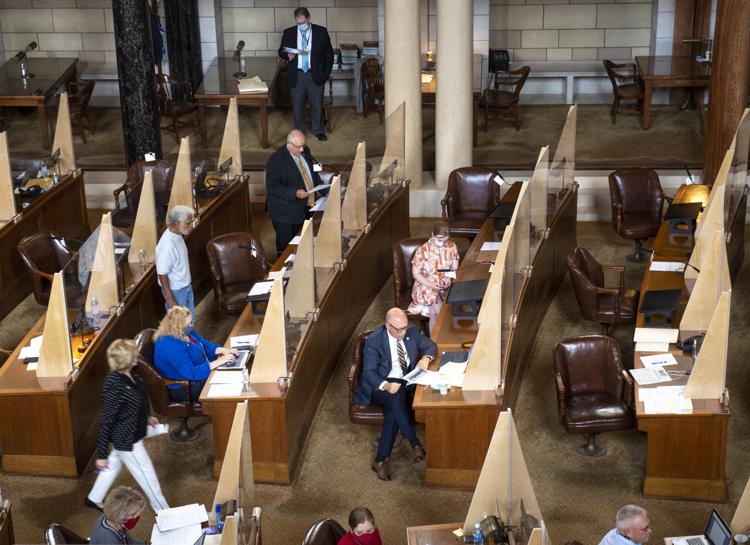 Lincoln Northeast graduation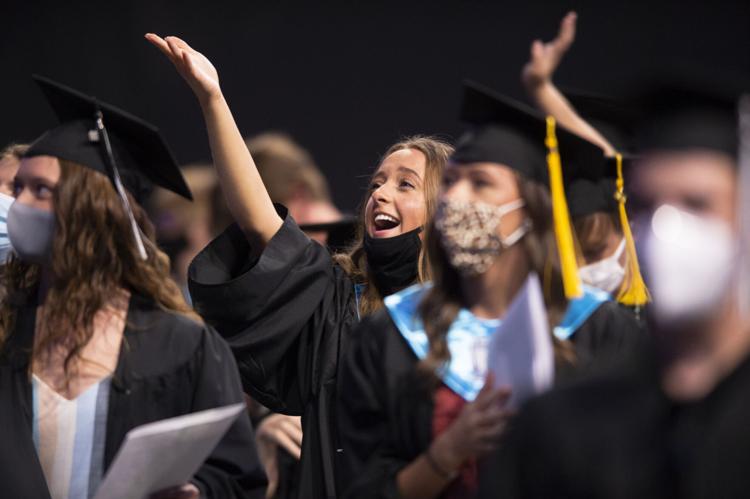 Gov. Ricketts address Legislature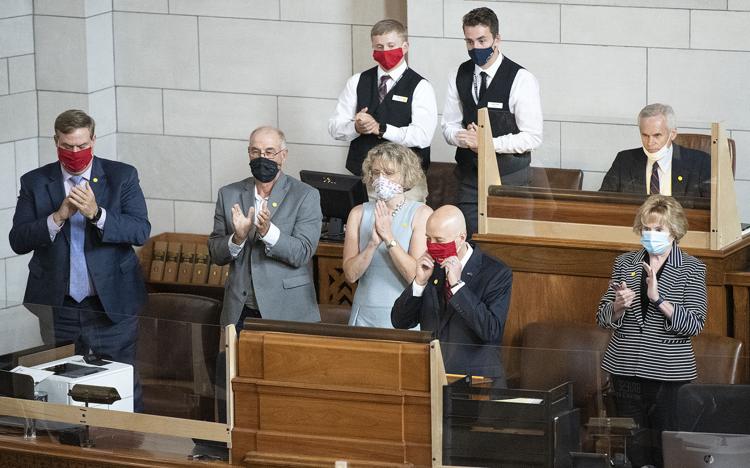 Mask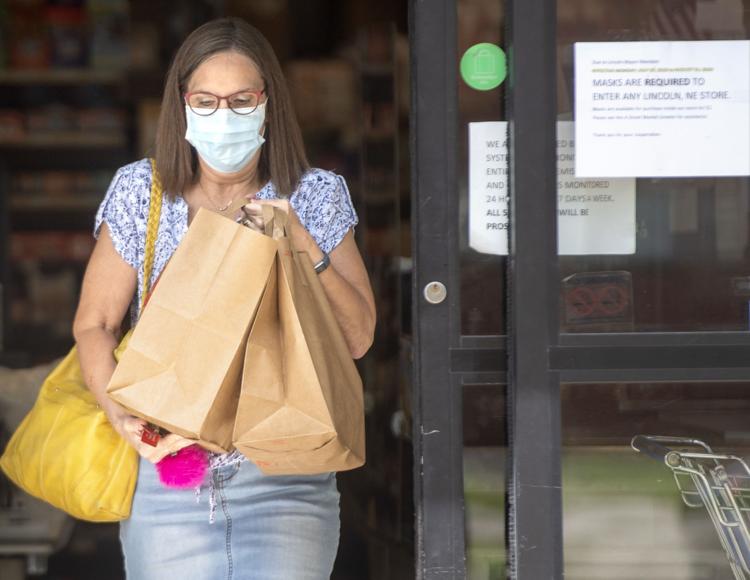 Legislature resumes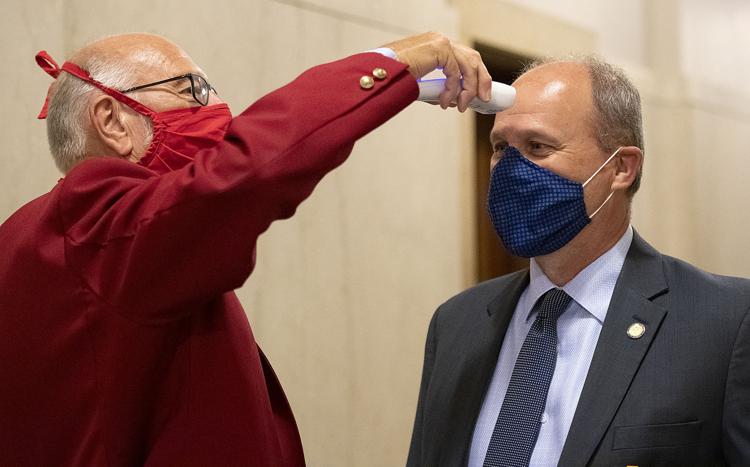 Girls basketball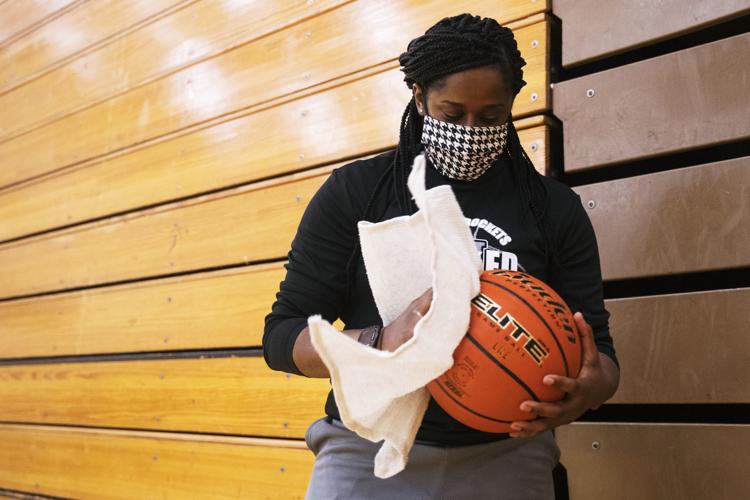 Masked Archie the Mammoth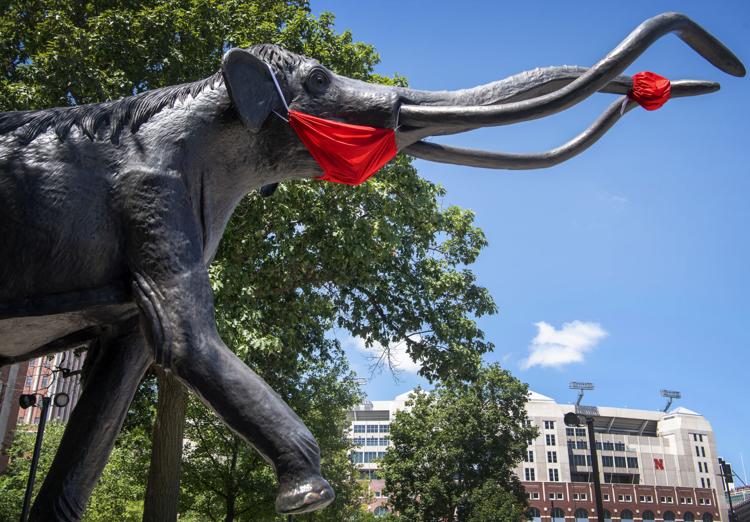 First Jury Trial in Four Months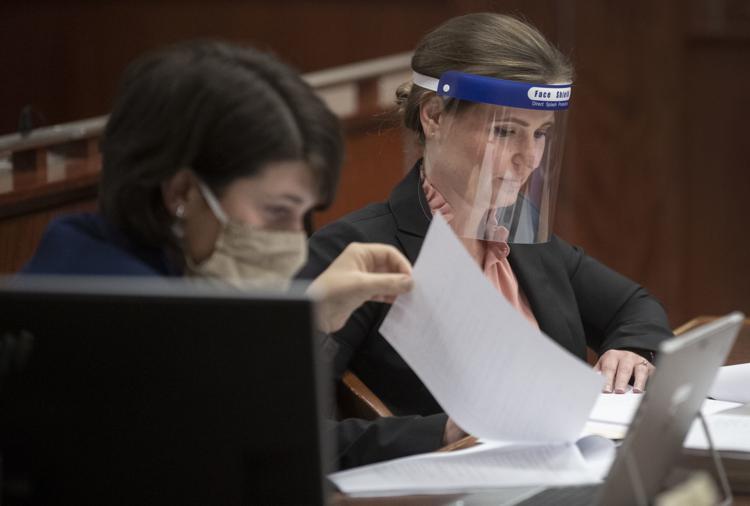 Lincoln Community Playhouse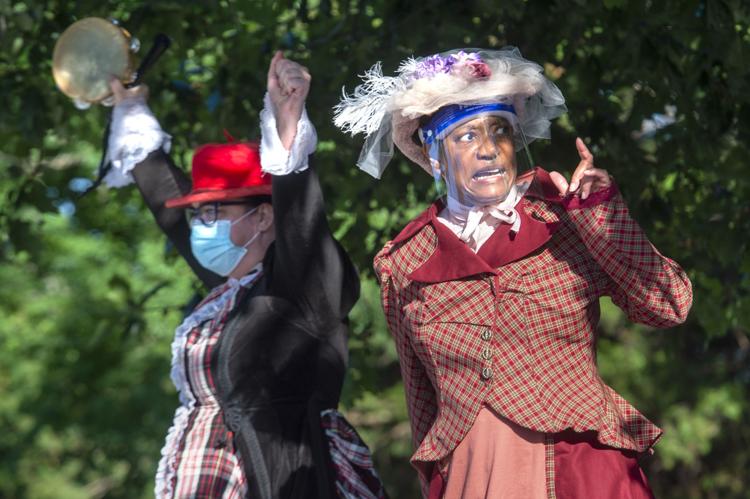 The Kindler Hotel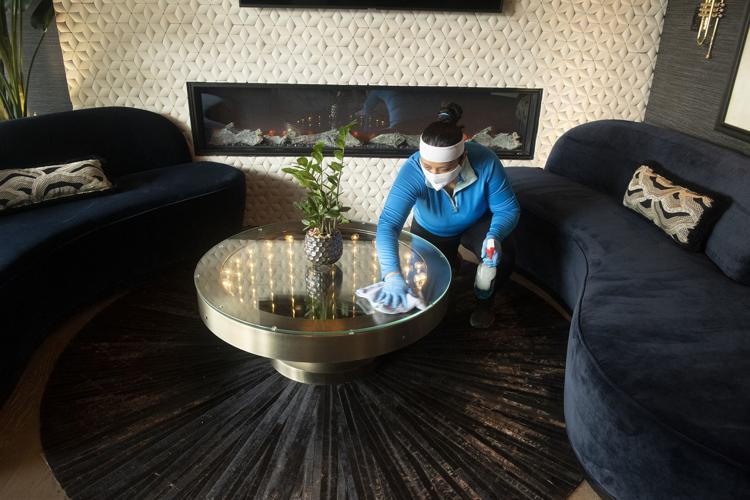 Garth Brooks Drive-In Concert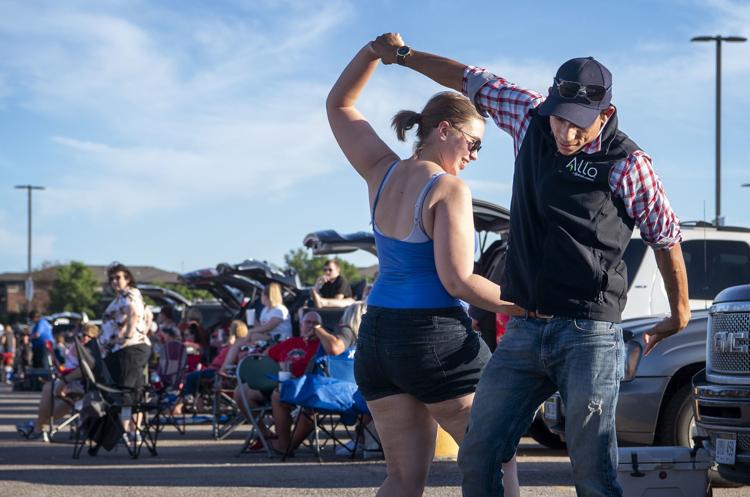 Naturalization ceremony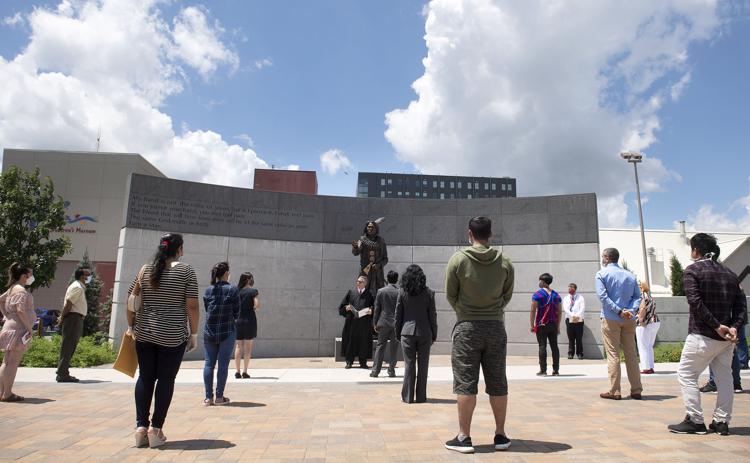 Urban Air Adventure Park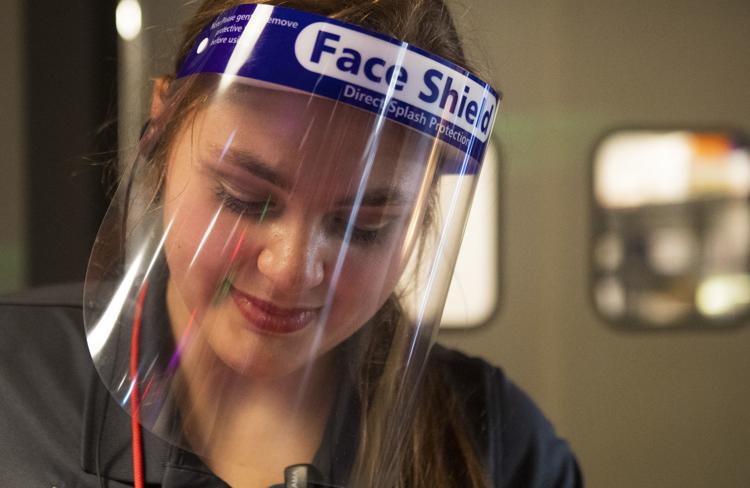 Juneteenth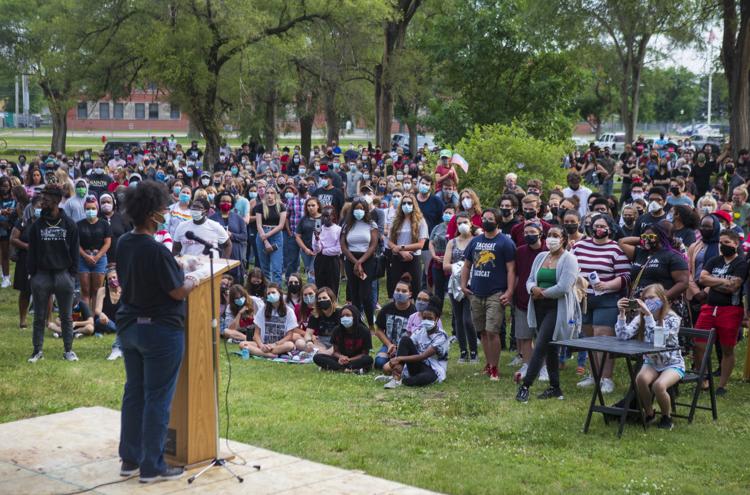 Gere Branch Library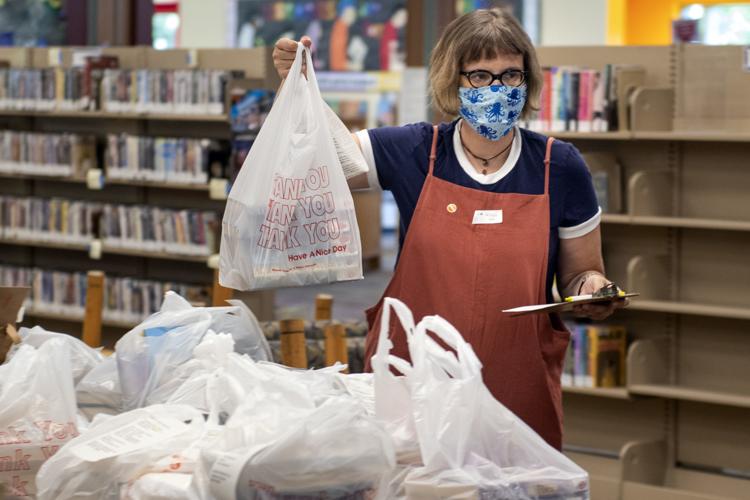 Music on the Move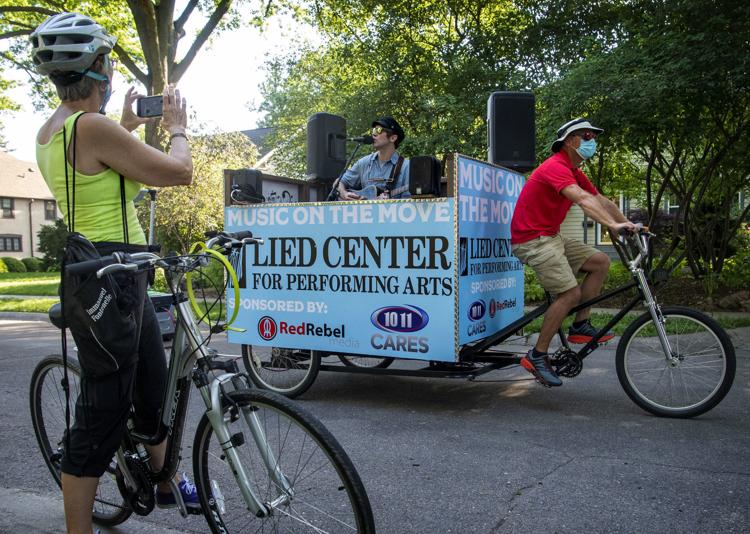 Pool Reopenings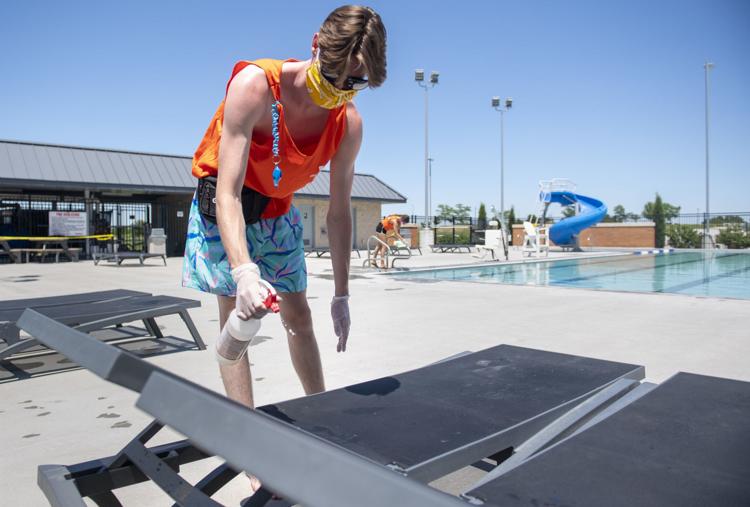 Judiciary Committee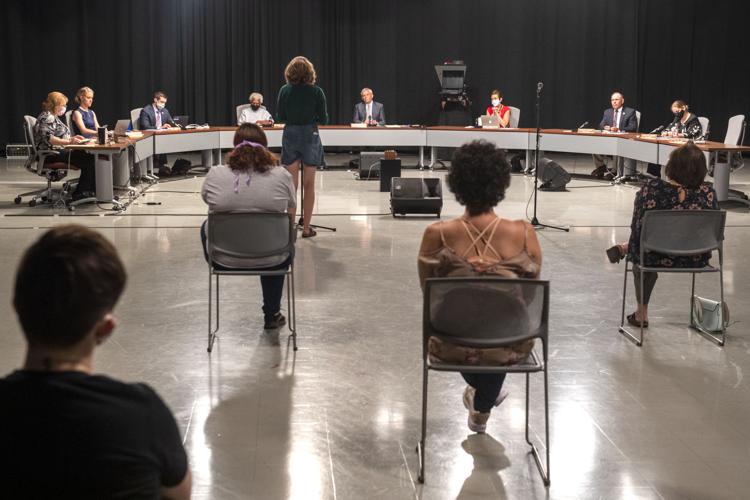 Bars Opening in Lincoln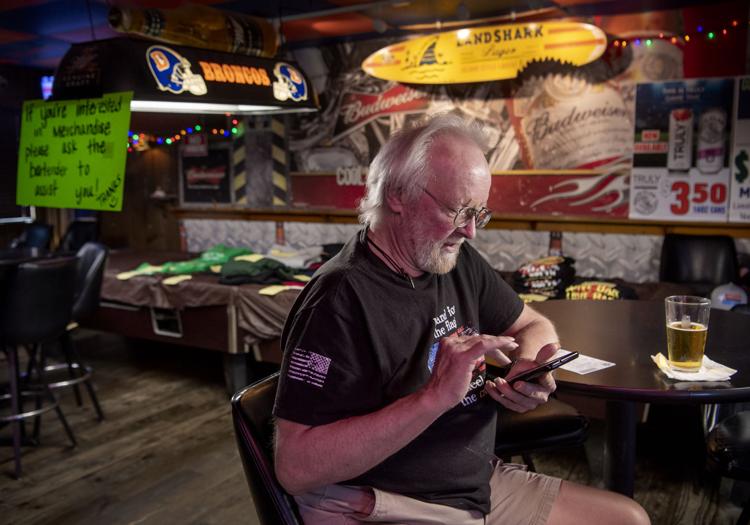 LPS Teachers Retirement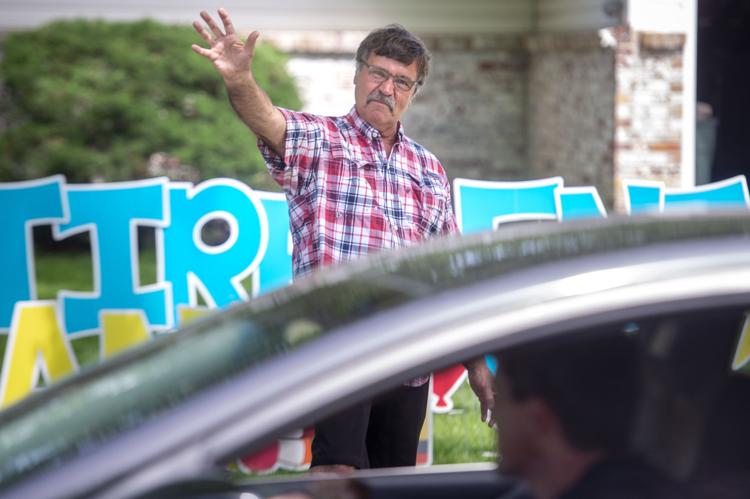 Holmes Lake Manor Horse Visit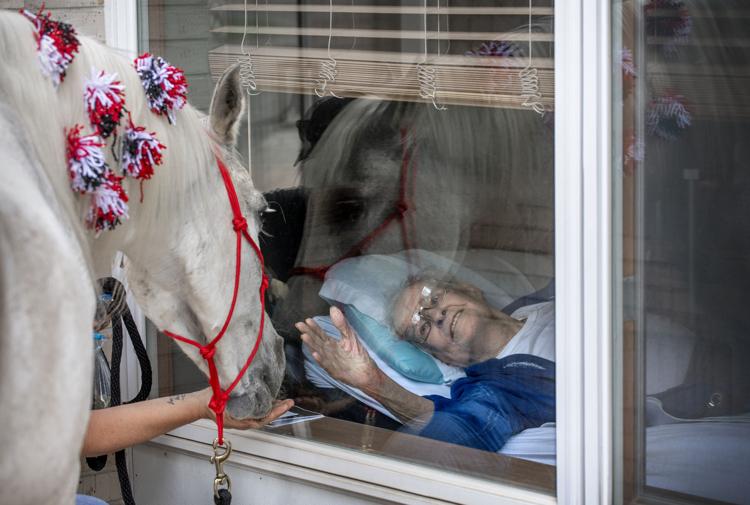 Lancaster County Courthouse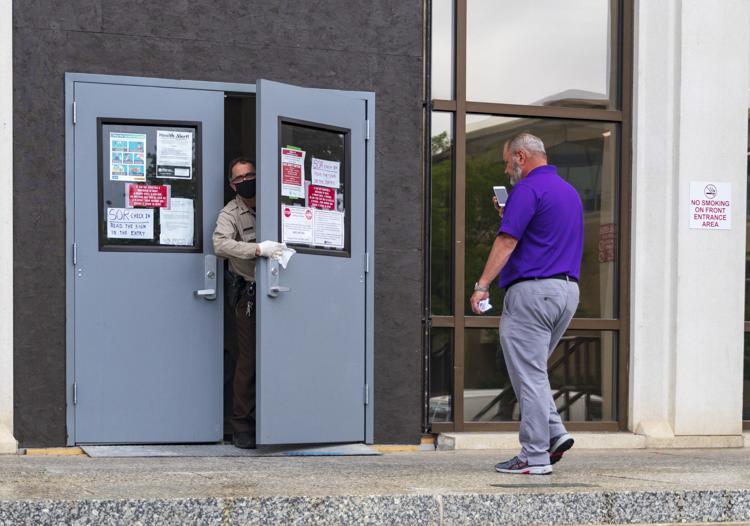 Campgrounds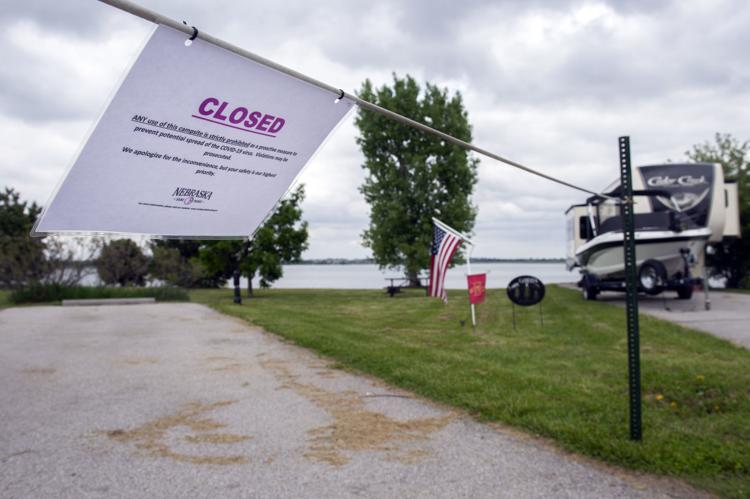 Church Social Distancing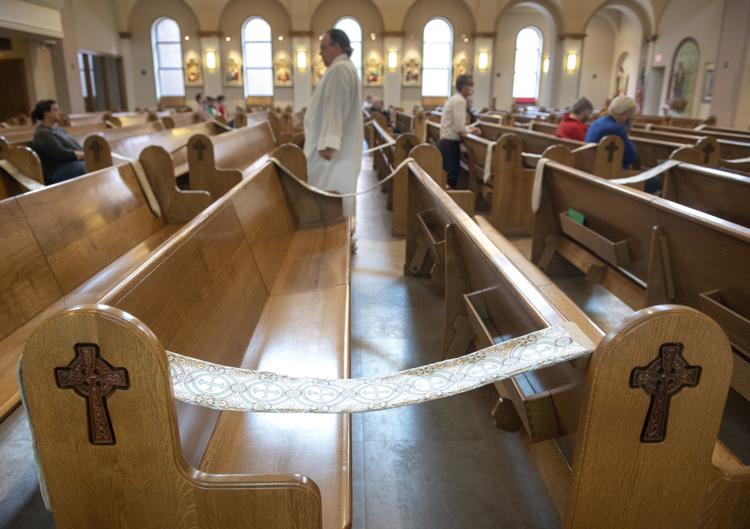 Children of Smithfield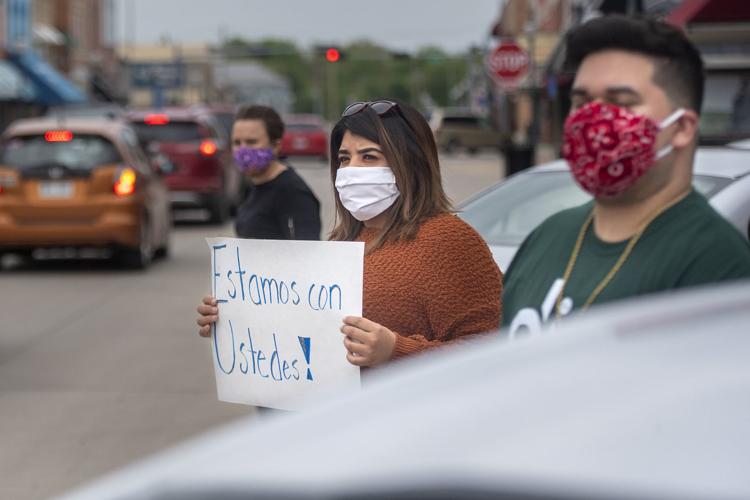 Farmers Market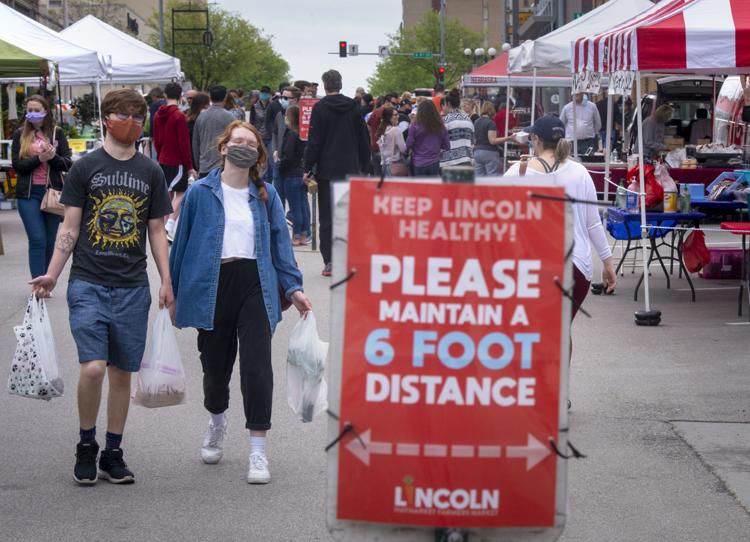 Parkview Christian Teacher Appreciation Day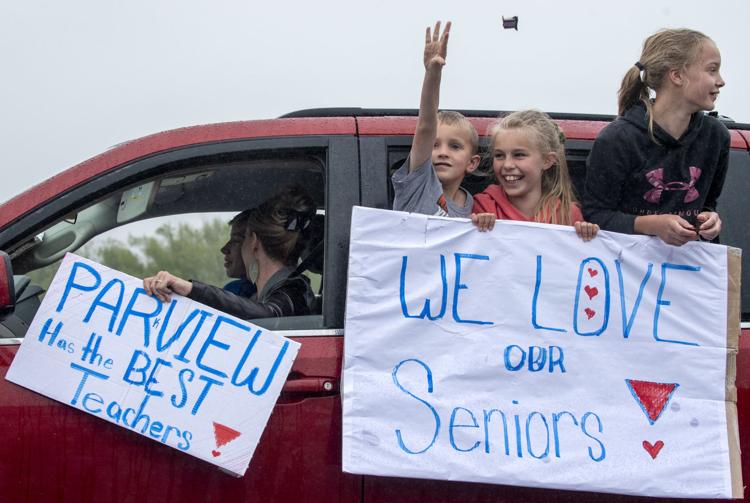 Lincoln reopening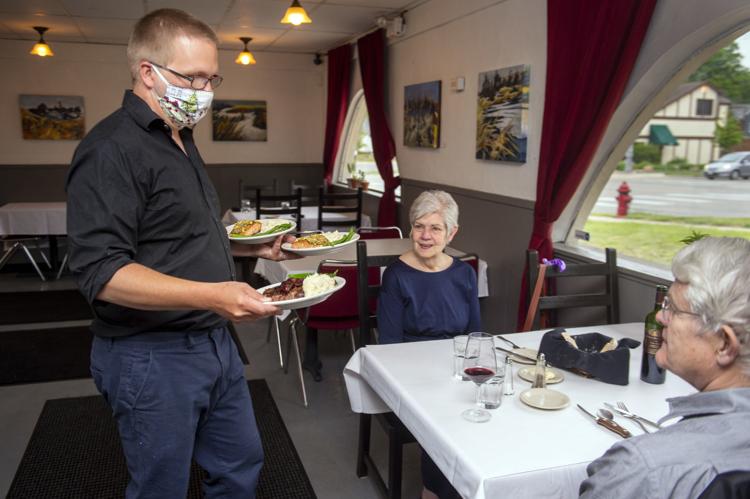 Mother's Day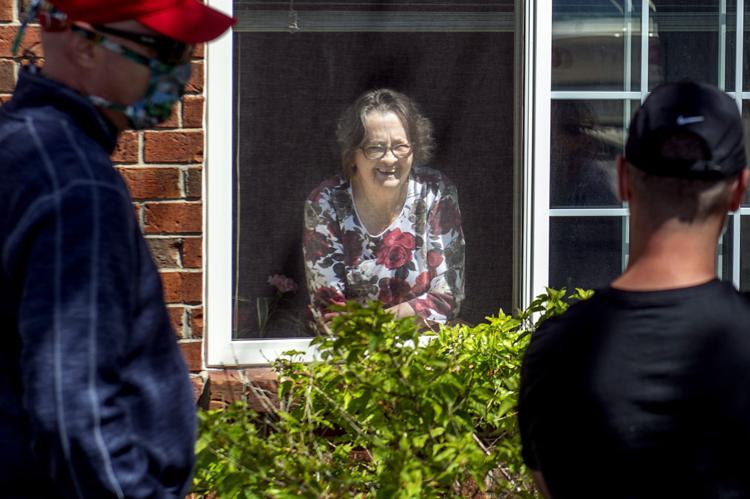 Lincoln Christian 2020 Seniors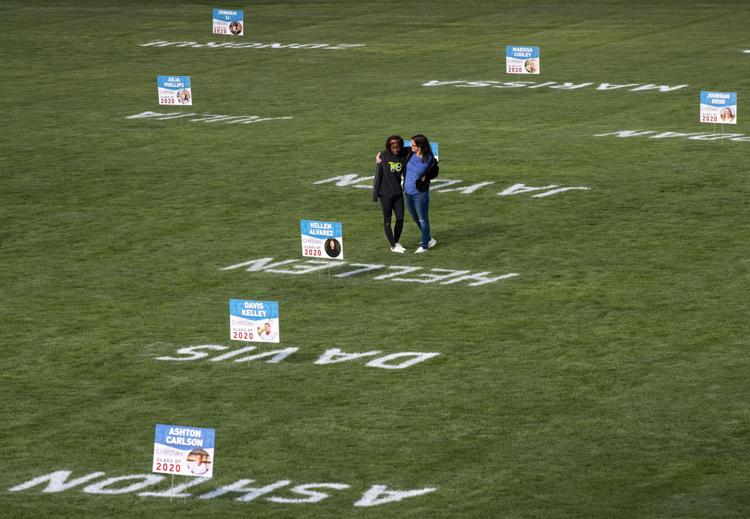 Test Nebraska site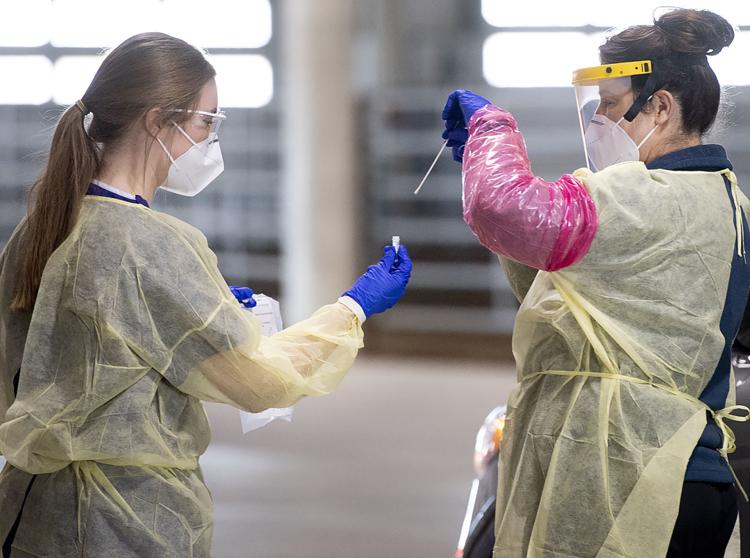 Selfie wall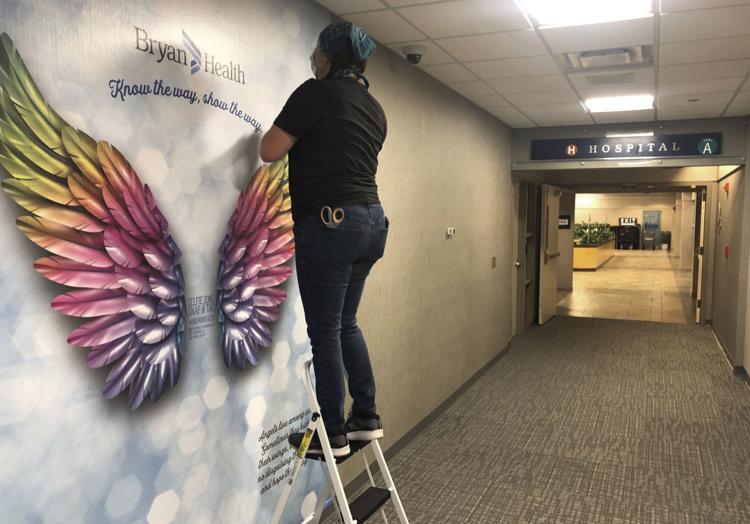 Drive-Thru Career Fair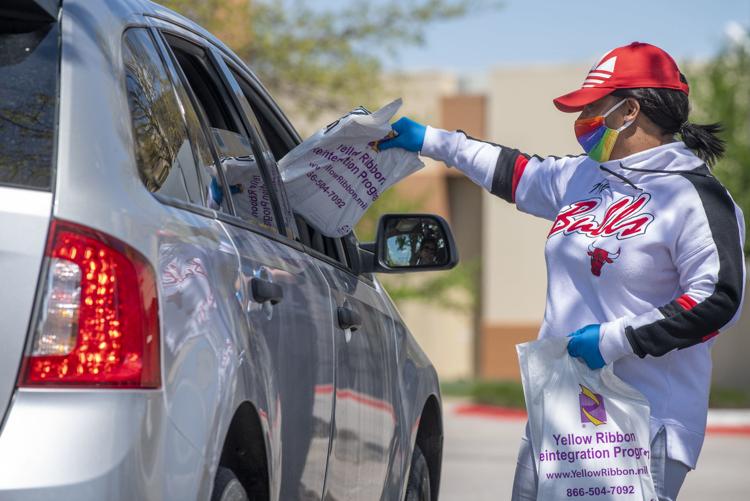 Center for People In Need food distribution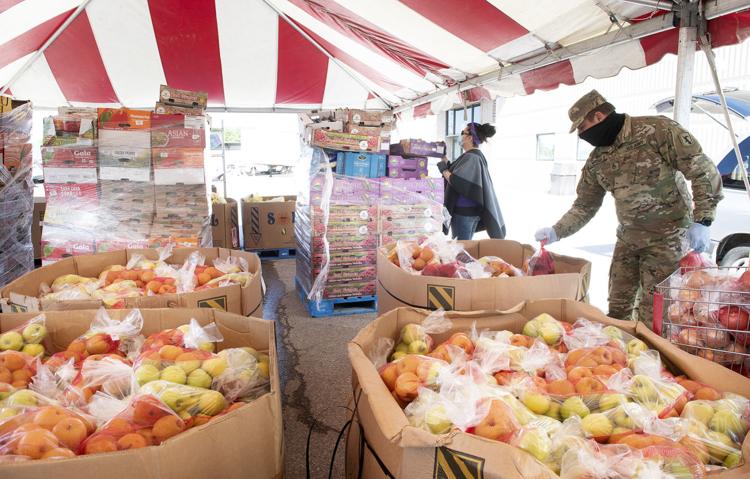 Marathon void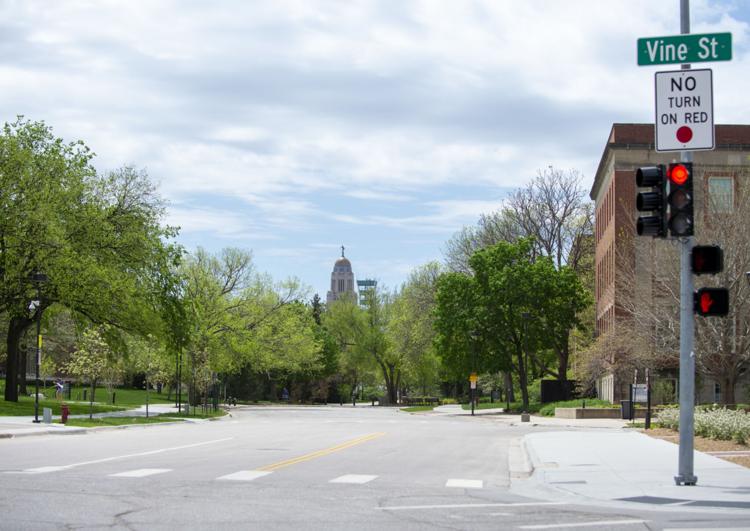 Drive-through parade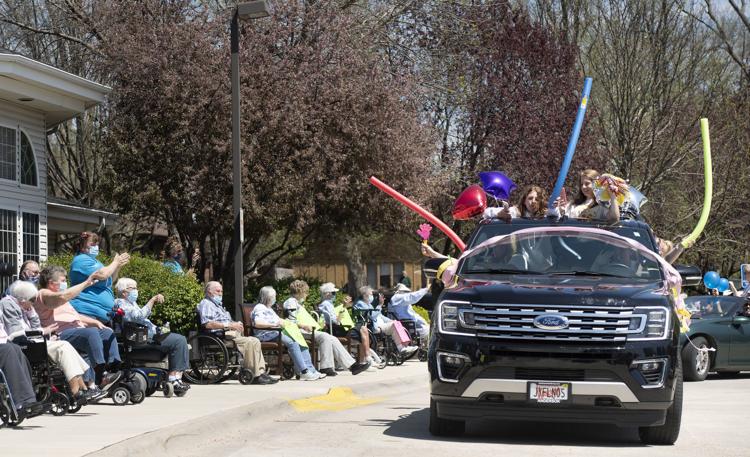 Masks For Truckers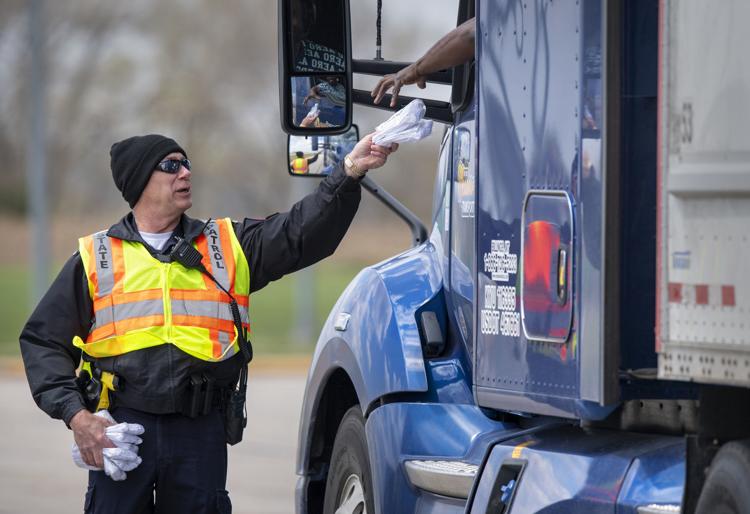 Hero Signs
BikeLNK disinfecting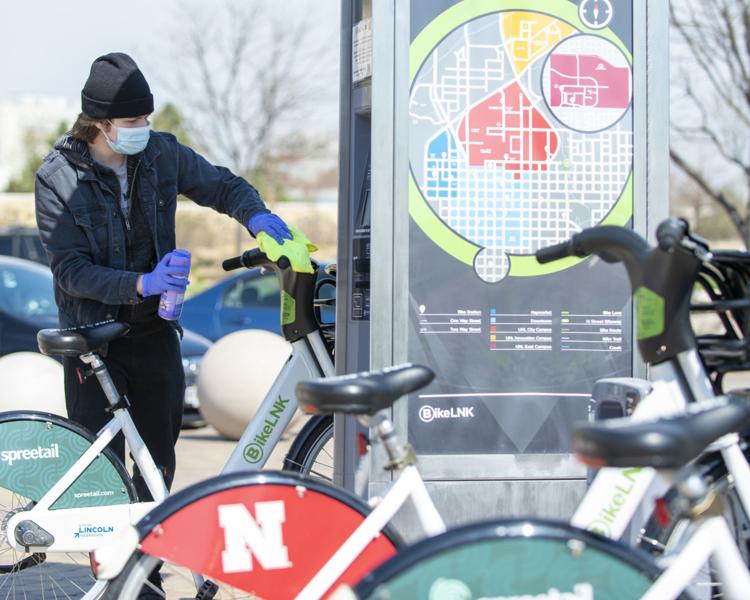 Teacher and Staff Parade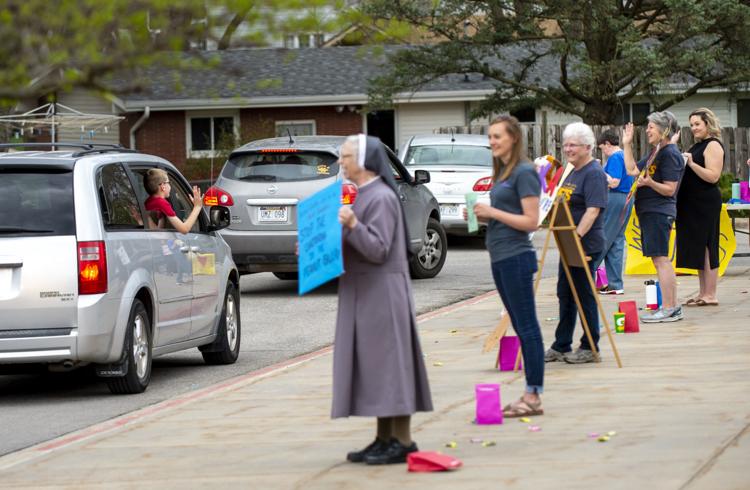 91-year-old released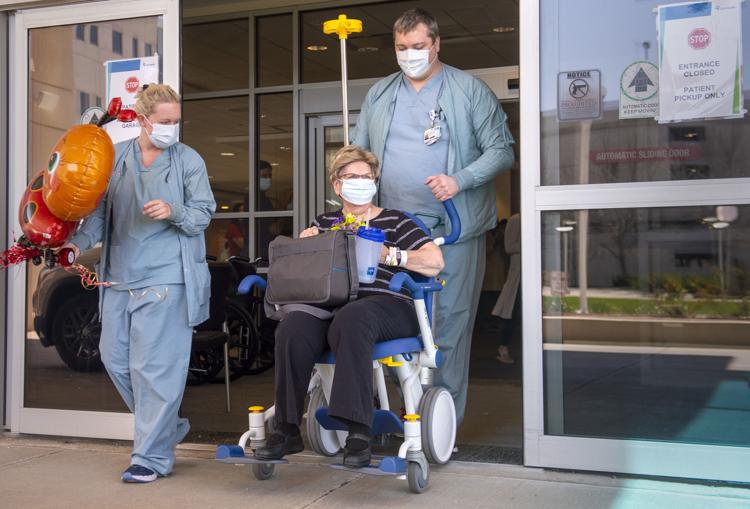 Food Bank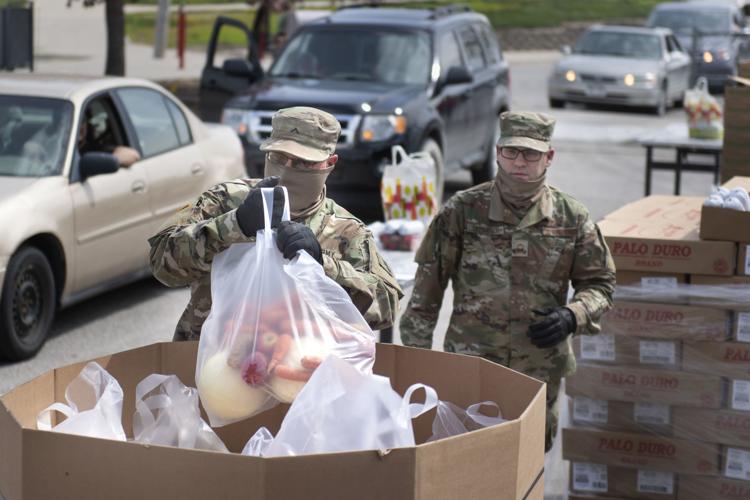 Thank you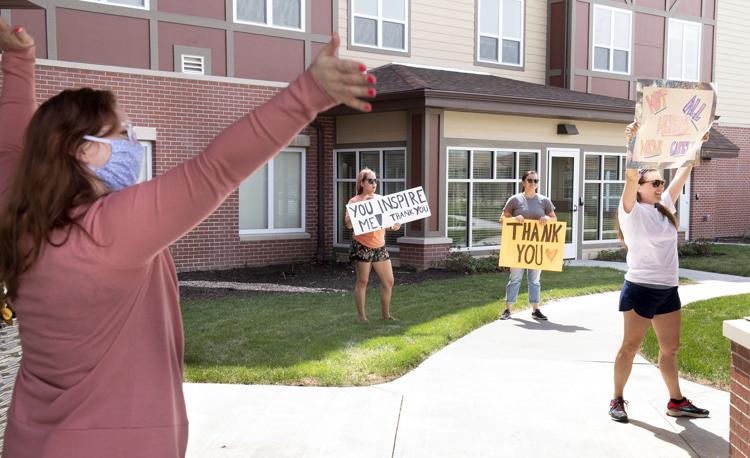 Virtual City Council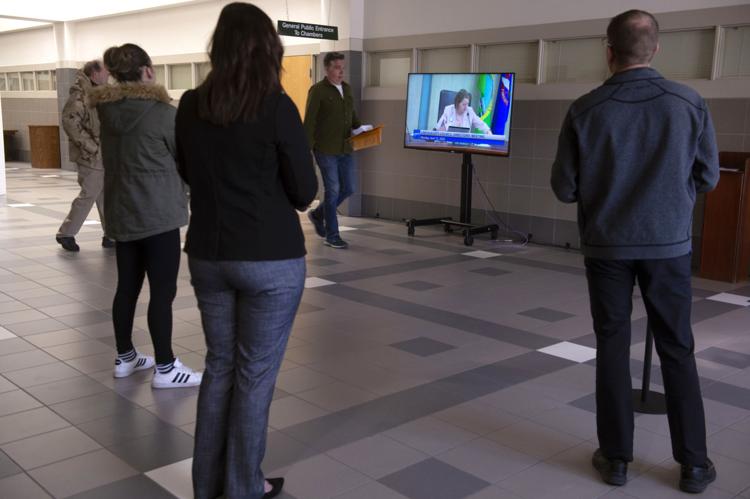 Good Friday Music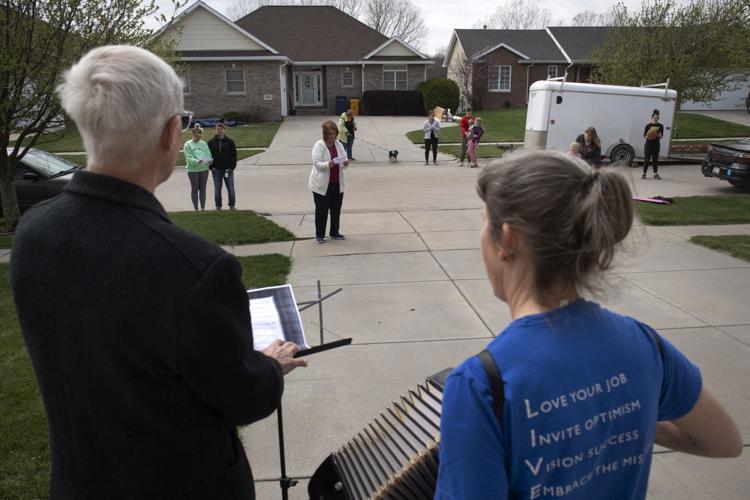 Masks on a walk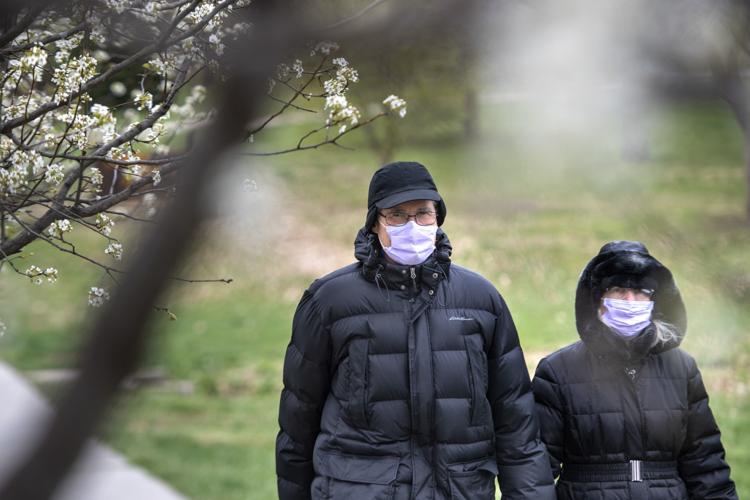 Watch: A timelapse of the mural at Saro Cider
Heroes sign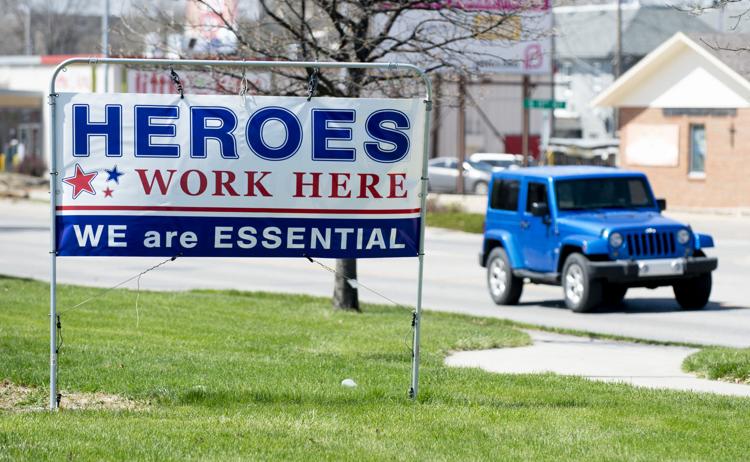 Watch: Hand sanitizer rolls off Innovation Campus assembly line
No fun here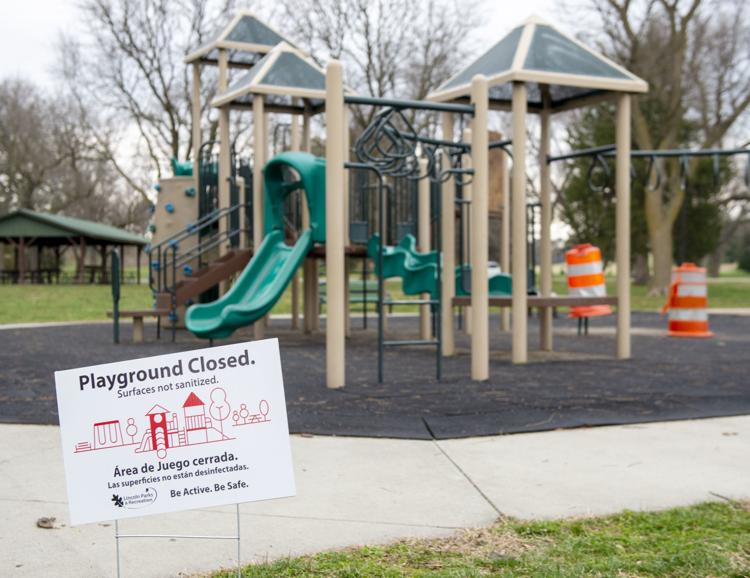 Inverse Parade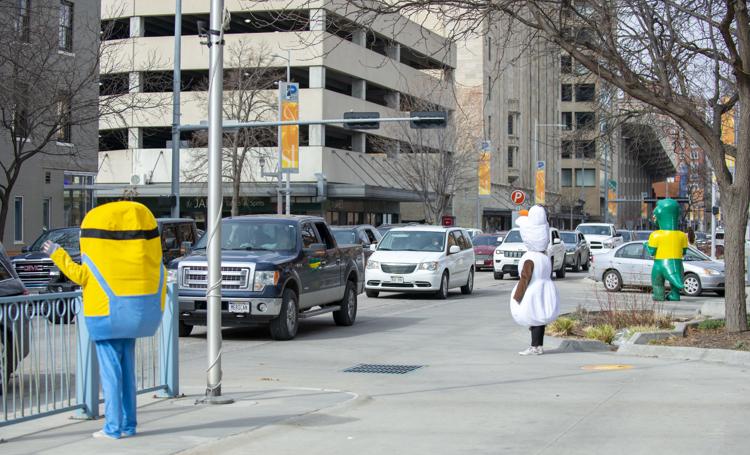 Haymarket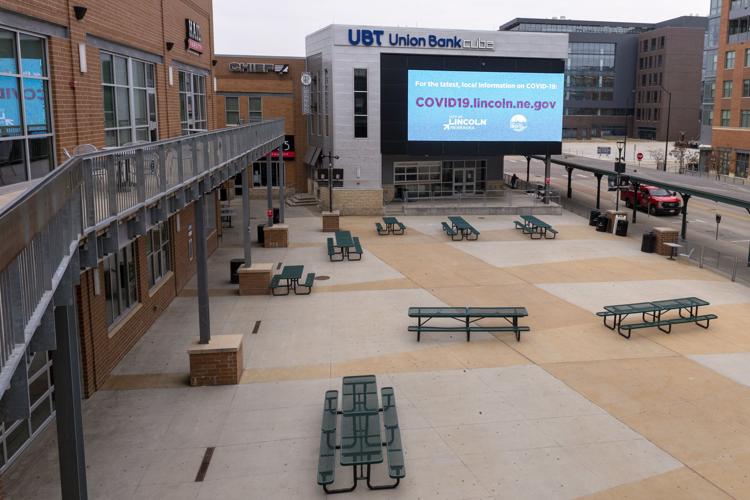 Empty downtown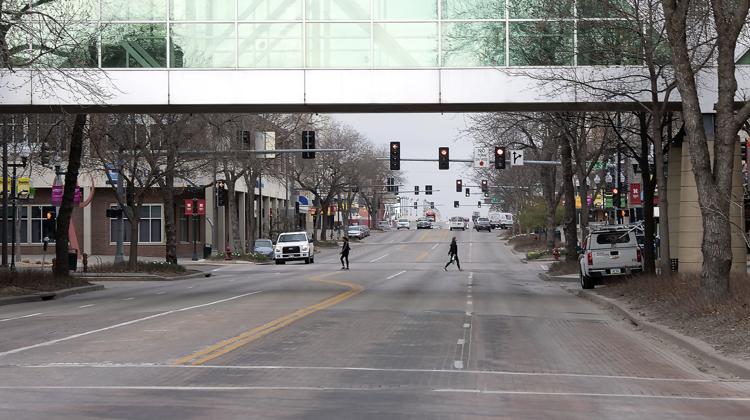 Tower Square sign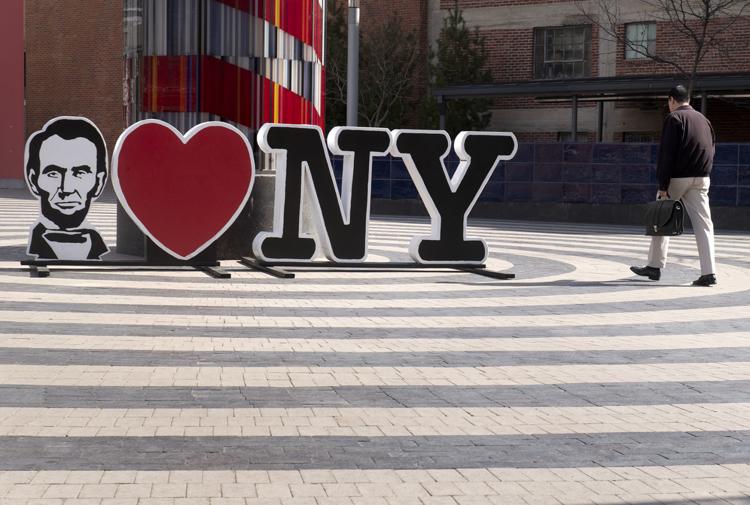 Billboard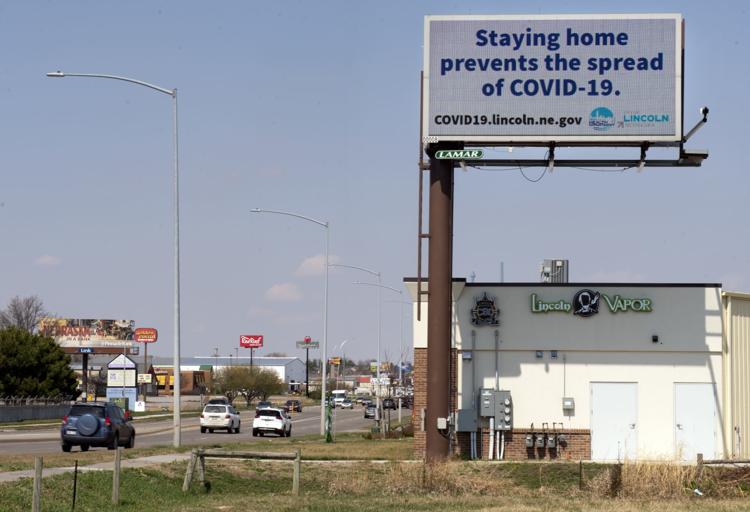 Church services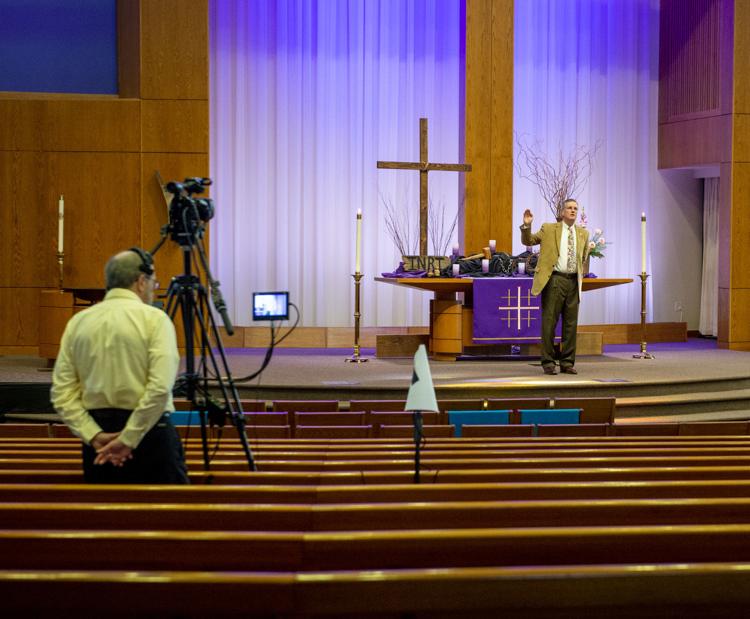 WATCH: Celebrating a birthday with a parade
DoorDash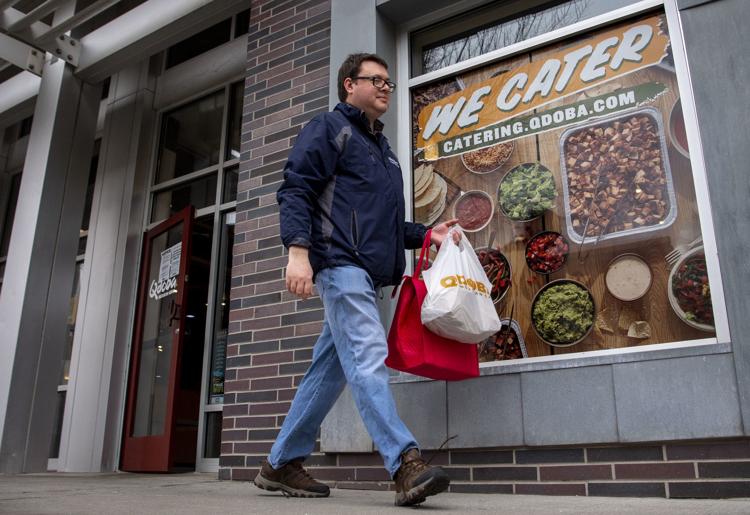 StarTran Ridership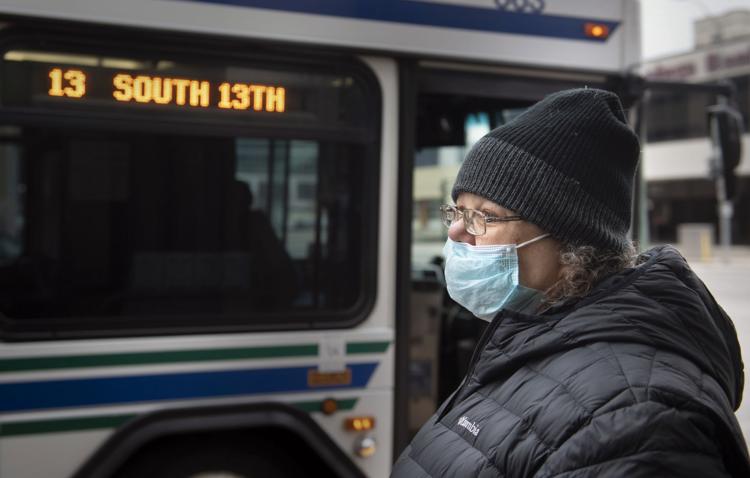 Simpsons in the windows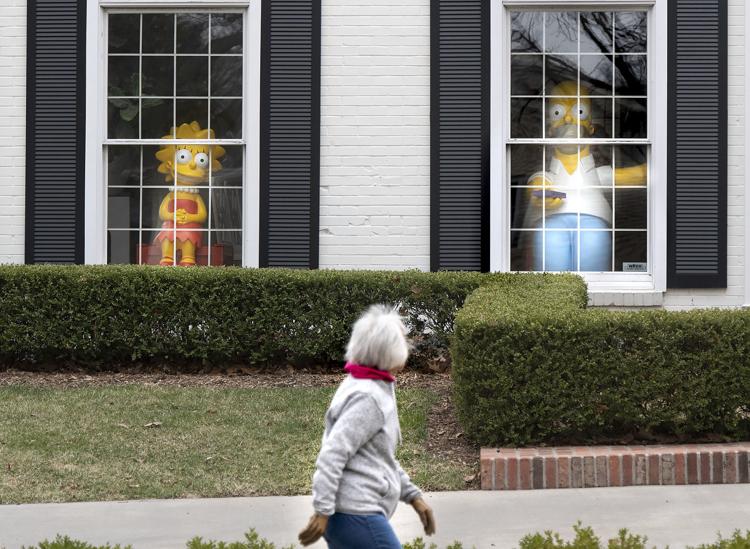 Drive-thru COVID-19 testing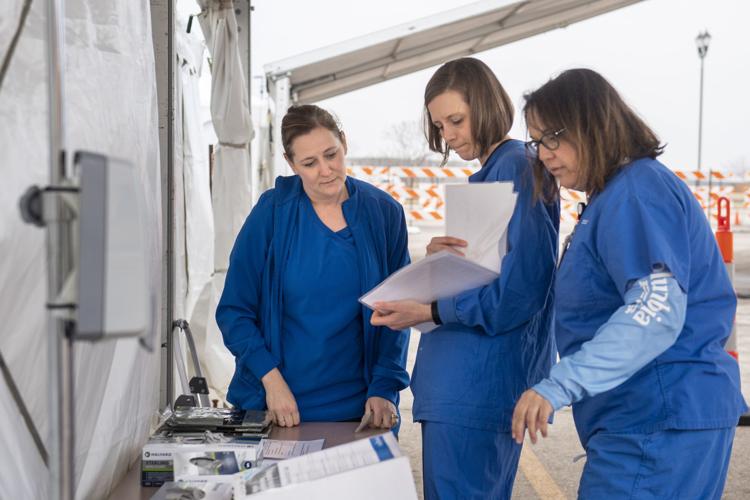 UNL Beekeeping virtual class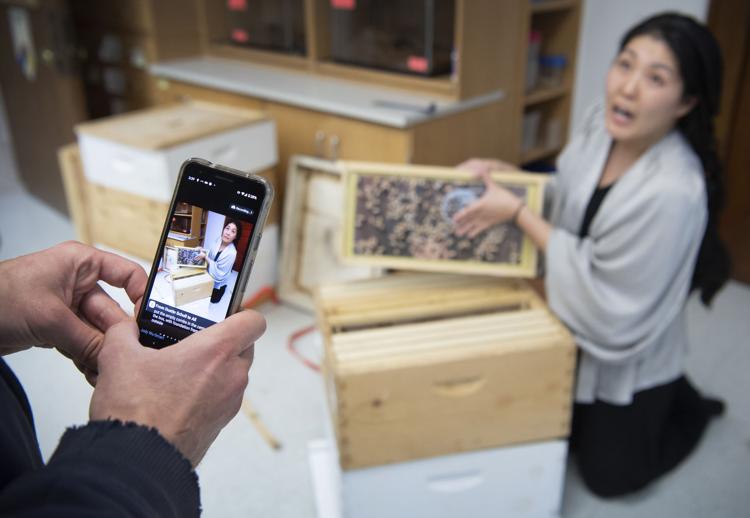 Lincoln Lutheran Online Teaching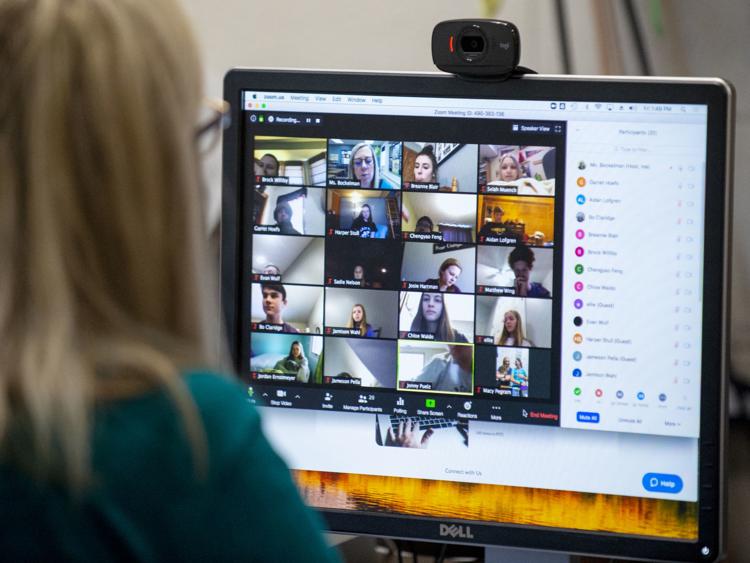 Bourbon Theatre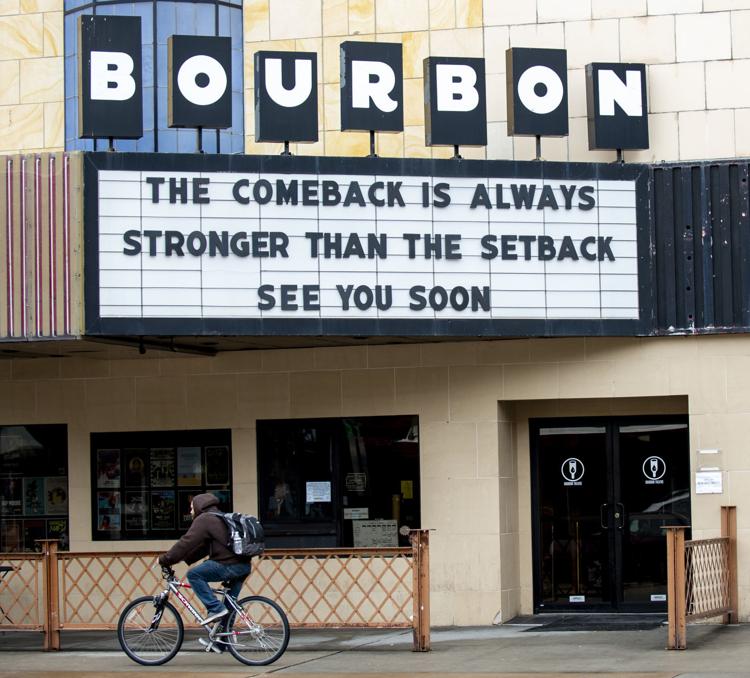 Social Distancing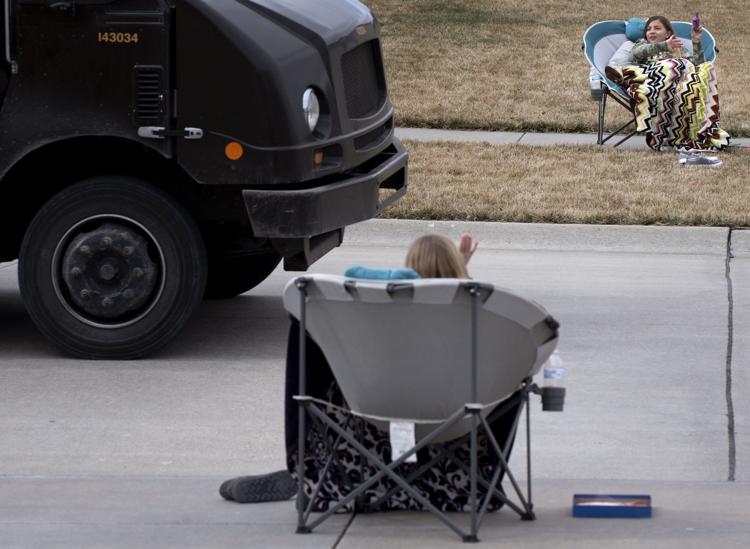 Blue for public health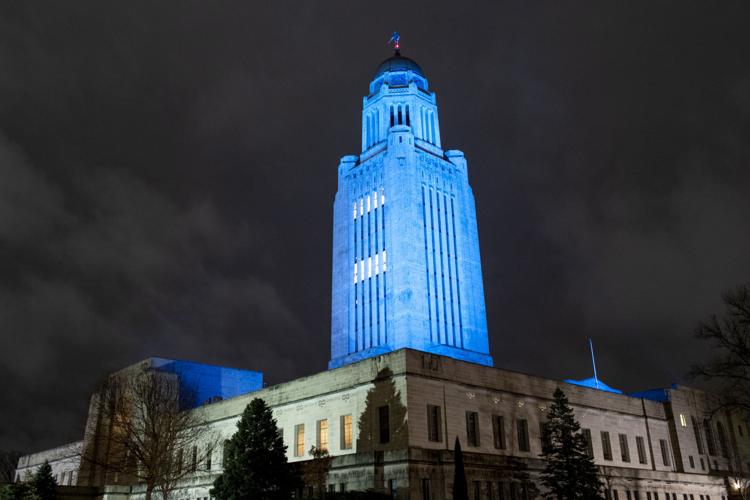 Protecting parents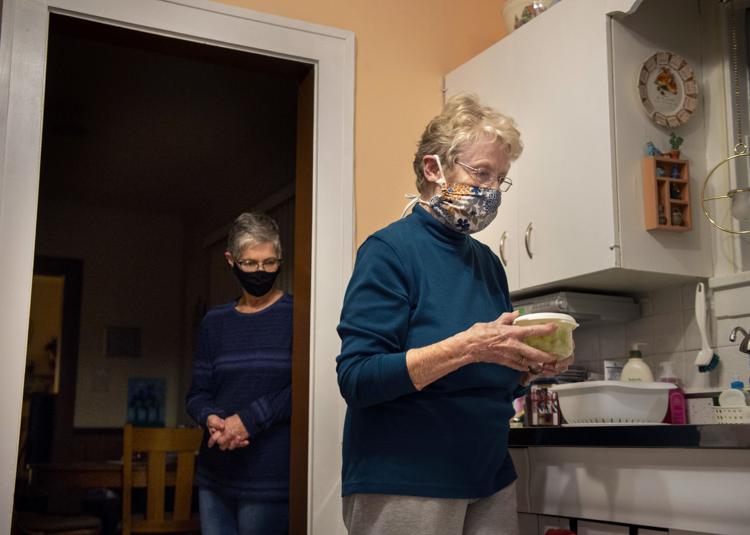 Basketball without fans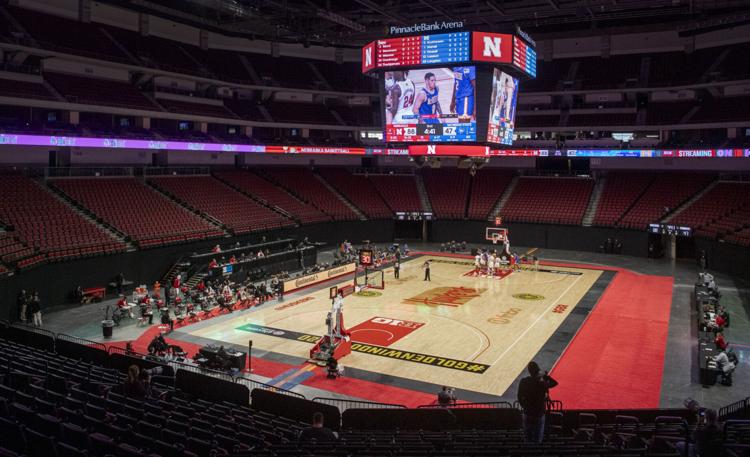 Thanksgiving to go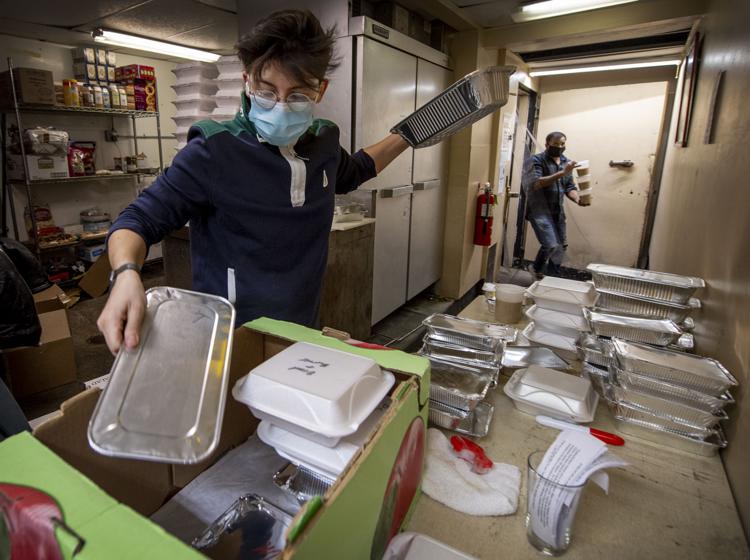 Basketball masks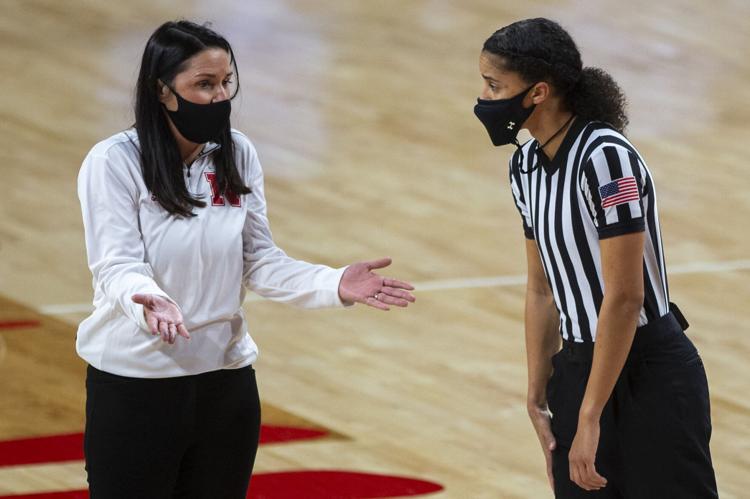 Food donation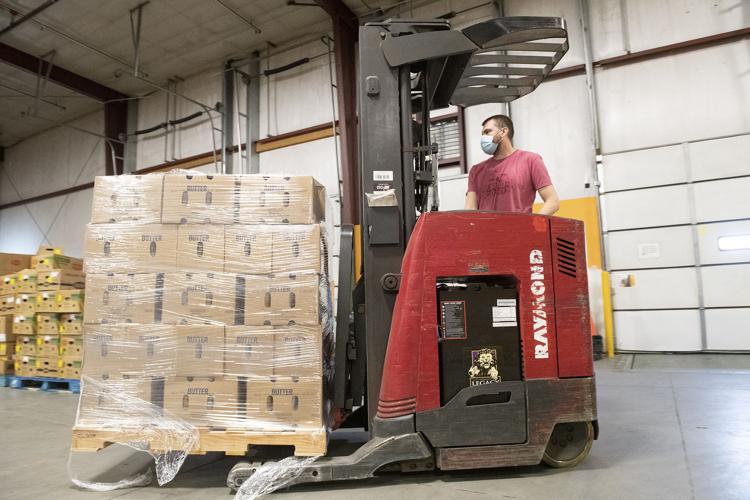 Sports cleaning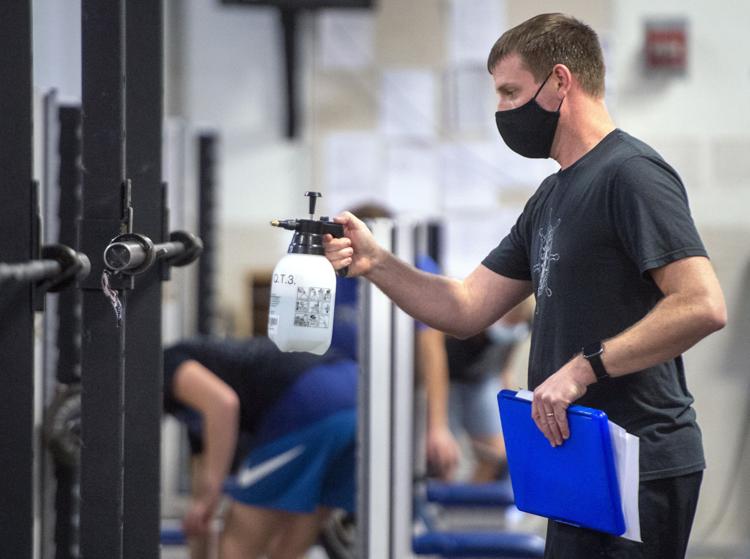 Socially distant Santa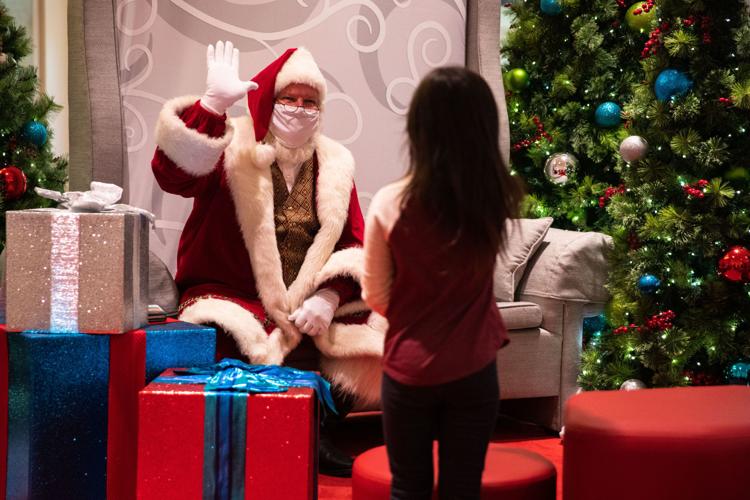 Christmas tree demand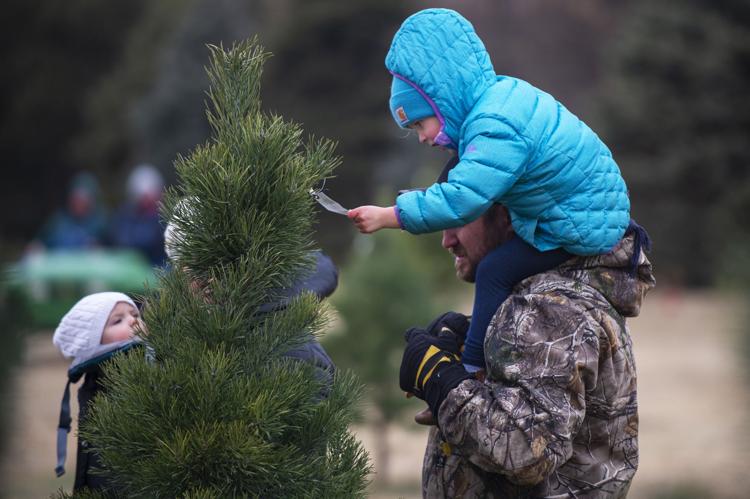 Zoo Lights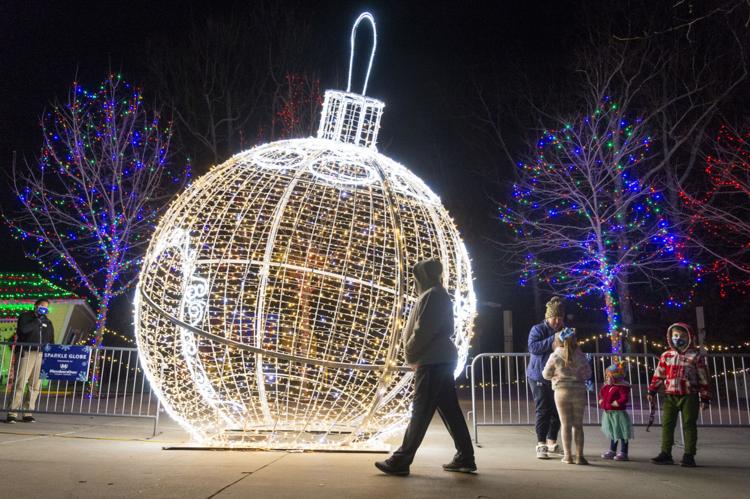 Clothing drive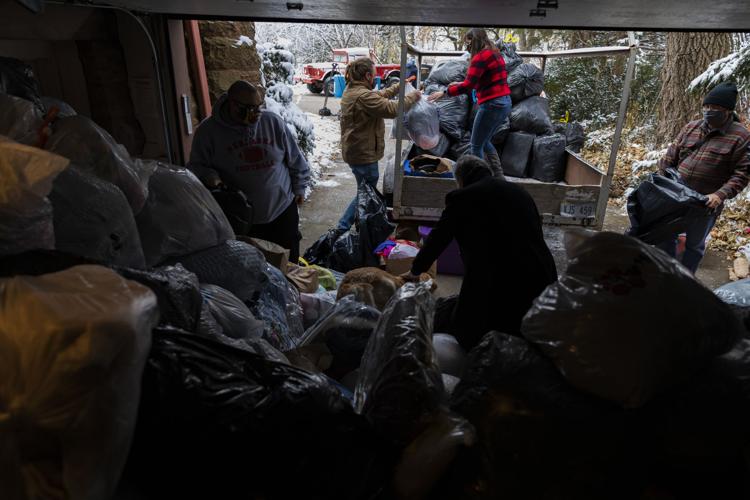 COVID-19 vaccine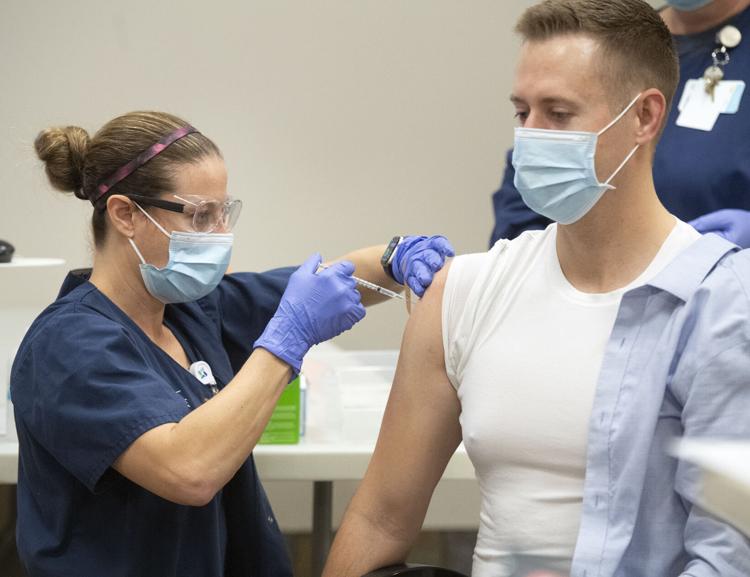 Recall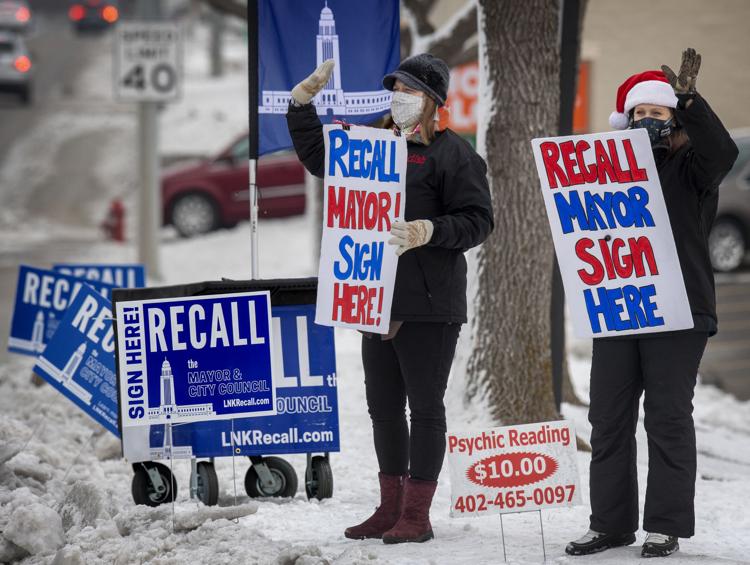 Snowplow Santa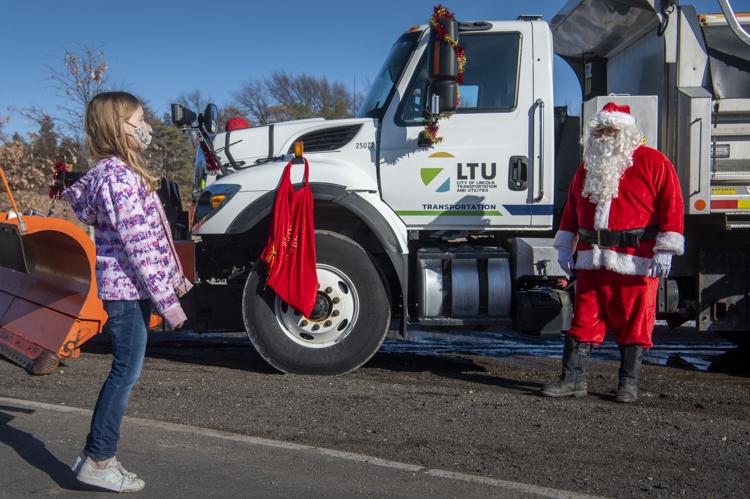 Christmas Star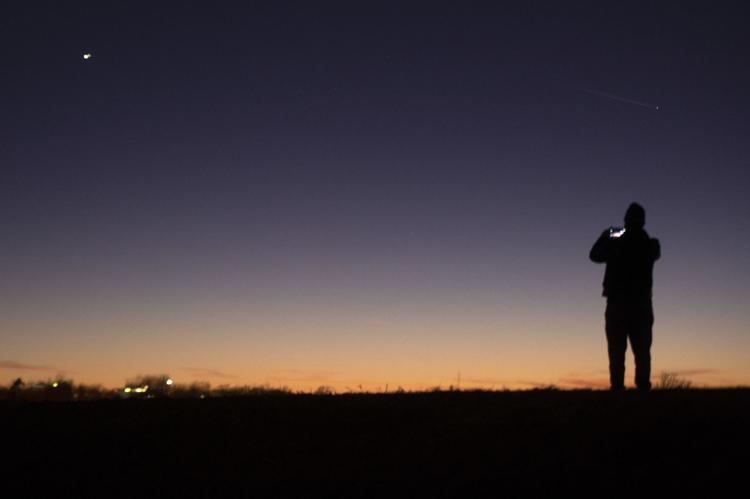 Santa visit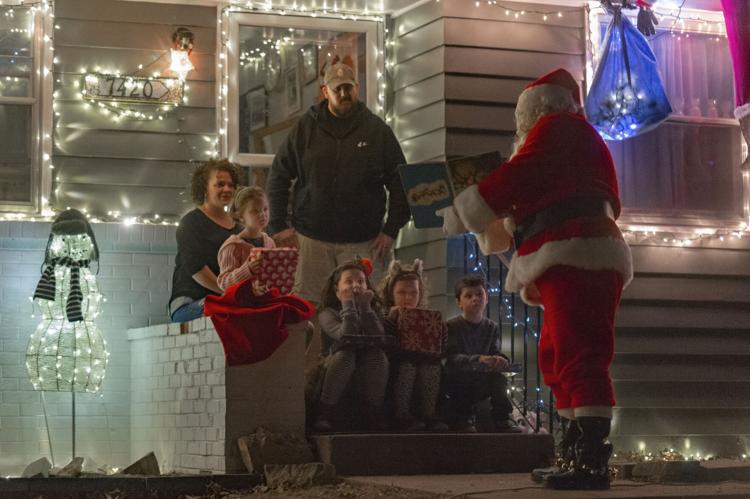 Pandemic Newspaper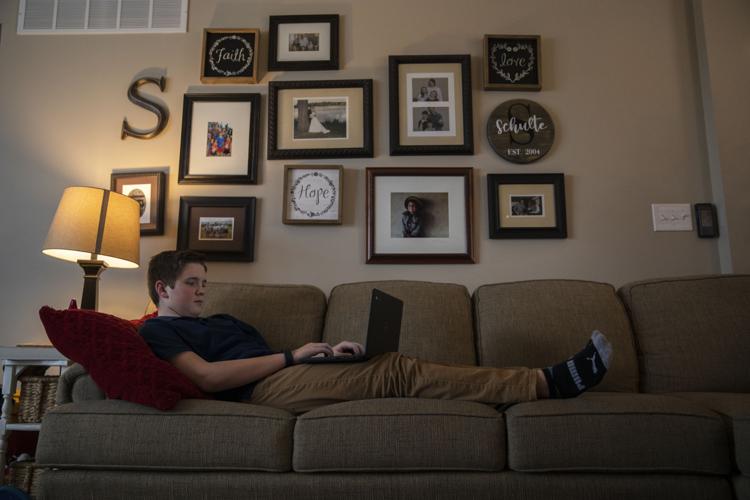 Basketball fans reduced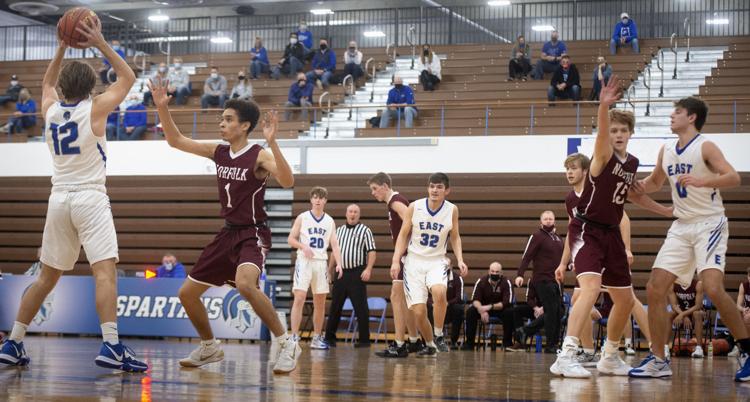 Outdoor fun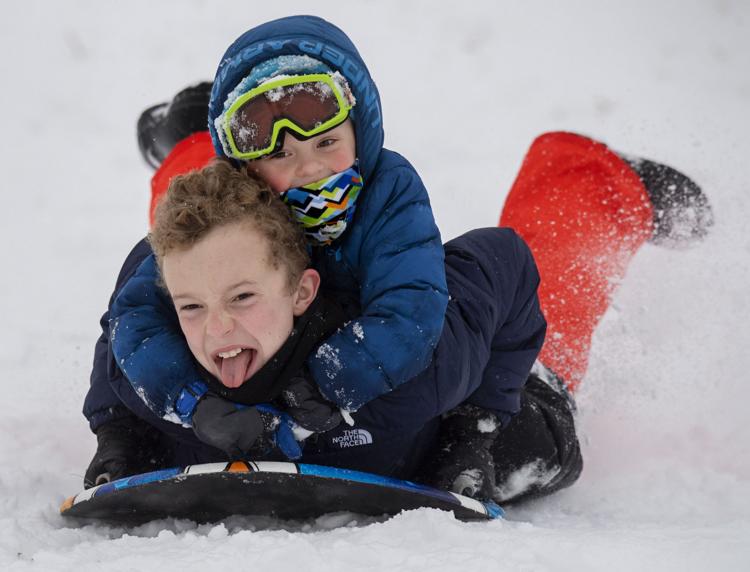 COVID Vaccine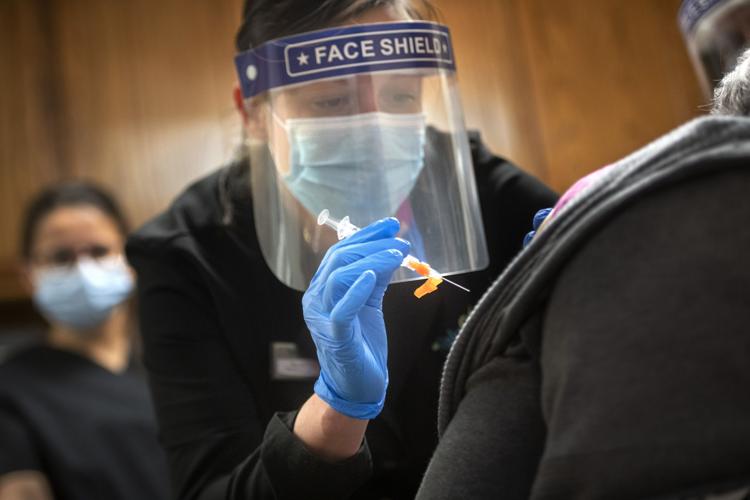 Basketball masks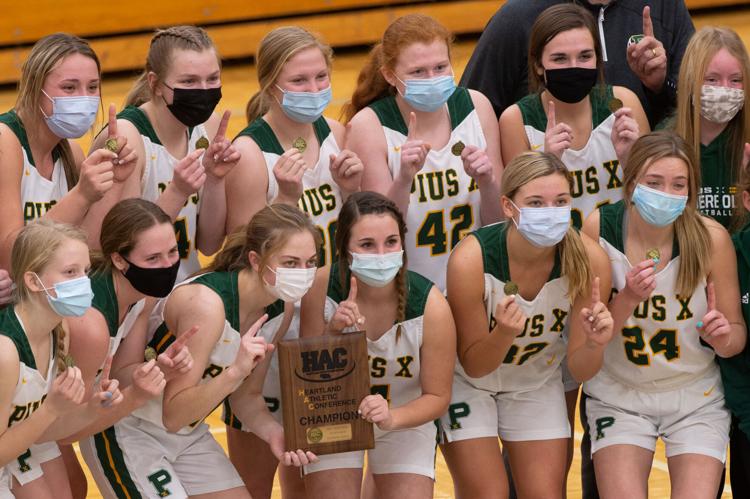 Trump Rally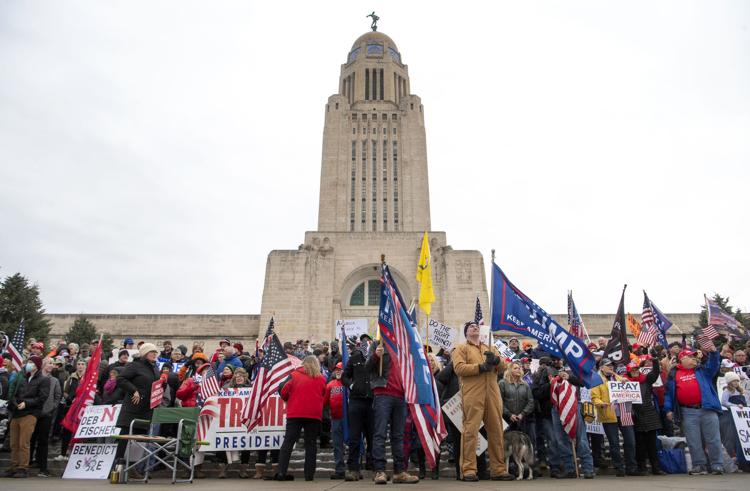 Legislature First Day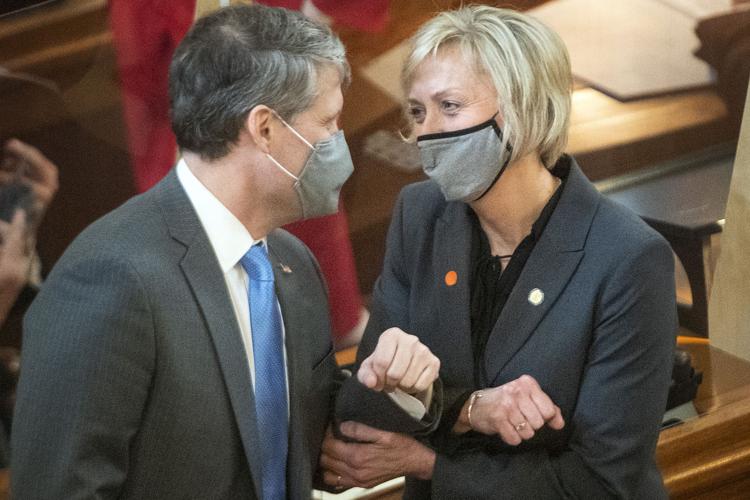 Zoo Bar membership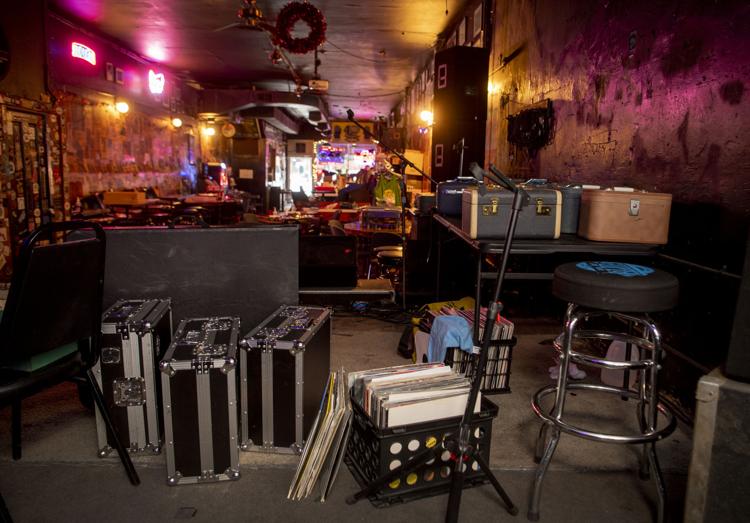 Eviction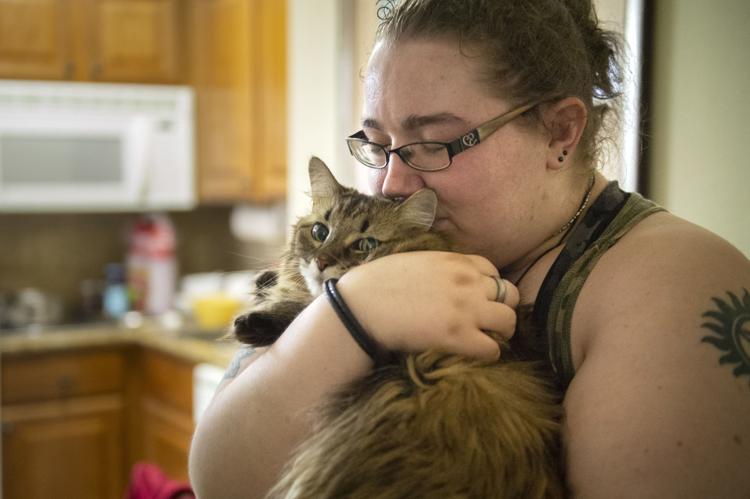 New high school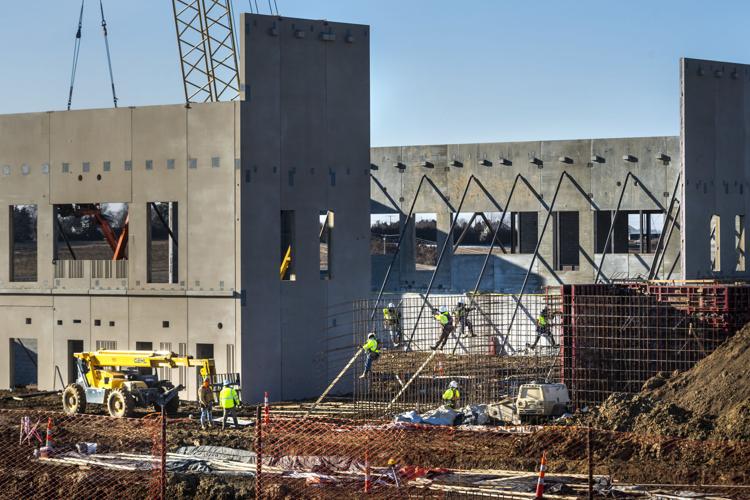 Ice fishing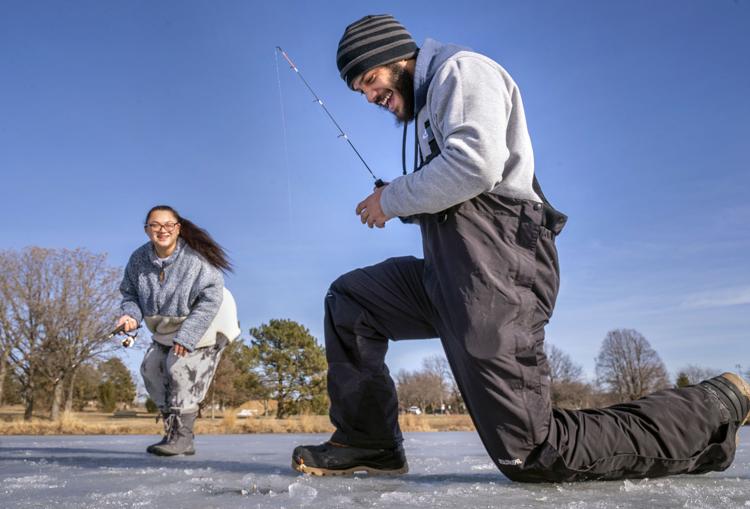 Danny's closes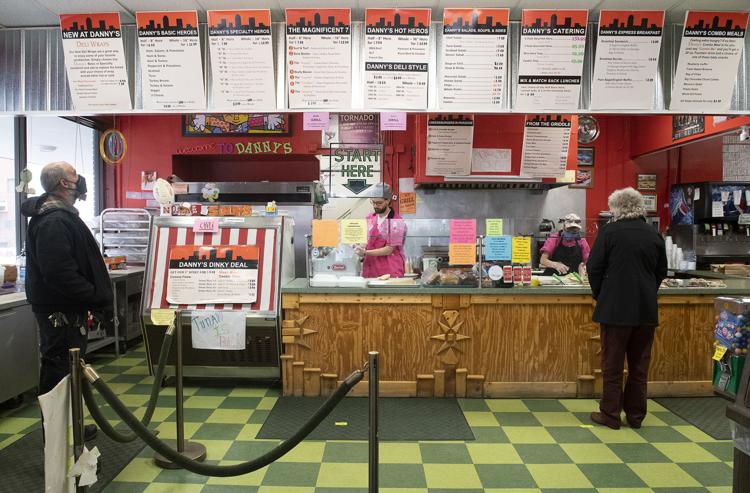 Expos resume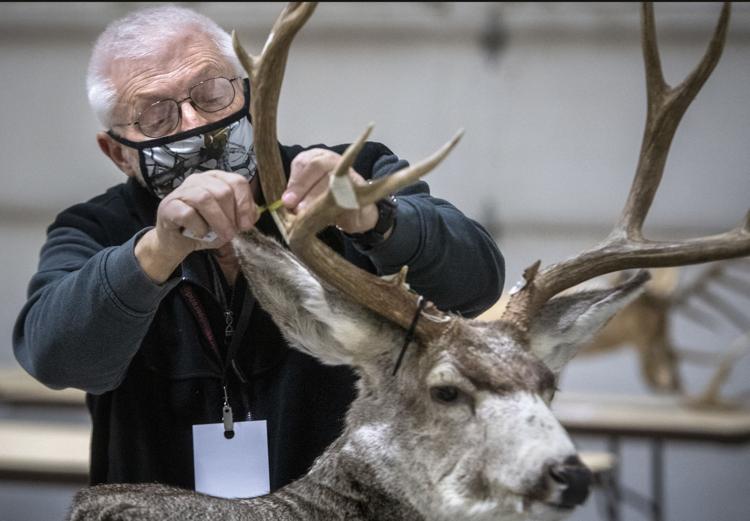 Swim meet