Though Lancaster County has been "relatively lucky" up to this point with the COVID-19 pandemic, there are concerning signs, and people need to stay vigilant.
That was the assessment of Dr. Anne Perlman, a hospitalist with Inpatient Physician Associates who works at Bryan Health.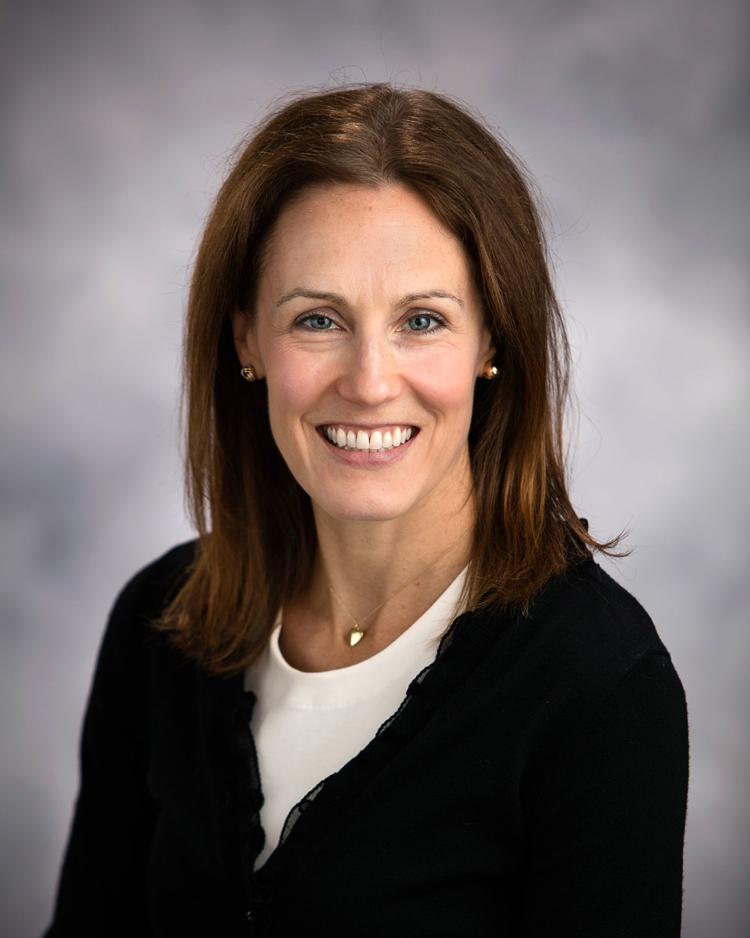 COVID-19 cases have been steadily declining locally over the past few weeks, dropping below 100 last week for the first time in more than two months. Bryan has also seen declining patient numbers, with only four COVID-19 patients in the hospital both Monday and Tuesday this week, and only one on a ventilator.
That is in stark contrast to what's going on nationally, where many states are seeing record numbers of cases and hospital resources are being stretched thin.
Perlman said that despite the recent downward trend in cases, there have been some signs locally that Lincoln could be headed in the other direction.
One of those is an increase in the positivity rate for COVID-19 tests. As of Monday, it was 6.5%, more than double what it was last week, although it dropped to 5.2% Tuesday.
"That's a little bit of a concern for us," Perlman said.
She also pointed out data from the Lincoln-Lancaster County Health Department showing 65% of cases diagnosed this month are in people younger than 40, up from 40% at the beginning of May.
That's a big problem, because younger people often have few or no symptoms, Perlman said, meaning they can easily spread the disease without knowing it.
Perlman said the current situation locally brings fears about what happened in New York City early in the pandemic, where it's thought that people became infected with COVID-19 via international travel and then spread it around the city without knowing they had it.
She said there was a "slow simmer" of cases in younger people that eventually made their way to older, more vulnerable people, leading to a huge outbreak and tremendous strain on health care resources.
"What we're worried about in Lancaster County and other places is we have a kind of similar simmer of cases in young people who may not require medical care currently, but that infection with time will reach our high-risk individuals," Perlman said.
While the vast majority of people who get COVID-19 have mild symptoms, it is way worse than "just a bad flu," she said.
"I'll tell you, I've worked in a hospital for 19 years — I've never seen anything like this," Perlman said.
She said one of the reasons the mortality rate locally has been low — less than 1% of diagnosed cases — is because relatively few people have had to be hospitalized and care has not been compromised.
But Perlman also said she's seen severe complications in some of the hospitalized people that are not common with flu or any other respiratory disease, including strokes, heart attacks and kidney failure.
"It's really scary," she said.
Perlman said the best way to prevent that from happening is for people to wear masks when they come into contact with other people, but she lamented the fact that mask wearing has become political, "which is just heartbreaking to those of us in health care, because we don't think of this as political at all."
She compared the fight against COVID-19 to a war effort.
"We're at war against this virus. What can we as individuals do?" she asked. "You know in World War II, we did victory gardens. This time, masking."
Perlman said wearing a mask is not a sign of weakness or nervousness or fear. Instead, it's simply a way "to prevent you from infecting someone else."
"It's the most altruistic, patriotic thing you can do right now," she said.
Perlman also debunked several myths about mask wearing, including that wearing a mask can make you sick or that it can deprive you of oxygen.
The lack of mask wearing has been cited as one of the factors leading to the recent spike in cases nationwide, along with states allowing expanded reopening of businesses.
Governors of several states where there have been spikes, including Arizona, Florida and Texas, have credited at least some of the case increase to increased testing for the disease.
That increase in testing nationwide has likely led to a backup at labs that once again has delayed results for many people getting tested locally.
Bryan farms out test results for people getting tested at its drive-thru and walk-in clinics, and John Woodrich, CEO of Bryan Medical Center, said the turnaround time on those results has grown to about five days on average, up from the normal wait time of two or three days.
Concerned about COVID-19?
Sign up now to get the most recent coronavirus headlines and other important local and national news sent to your email inbox daily.