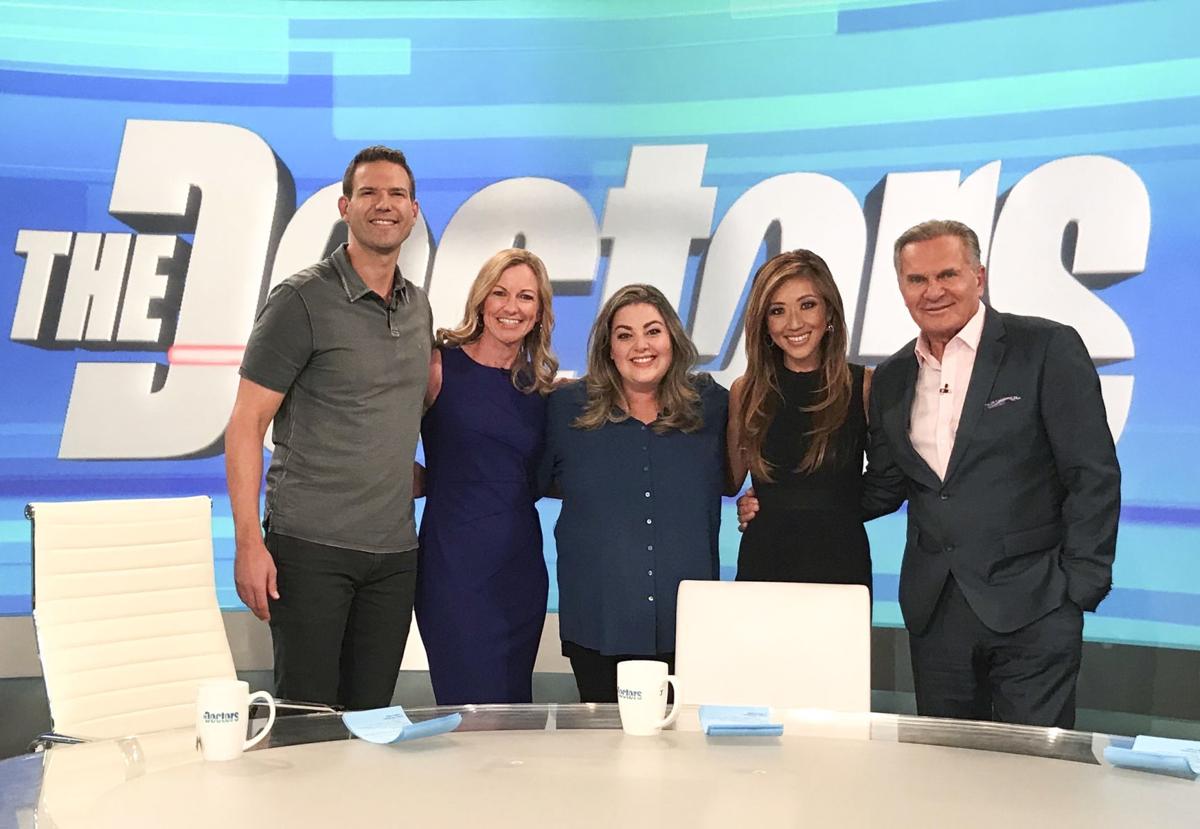 "The Doctors" asked her to be their expert.
And Beth Friesen happily said yes.
The Lincoln woman received an invitation to appear on the "Dr. Phil" spinoff last month, after her book — "I Love Someone with Dementia ... So Why Am I Losing My Mind?" —  piqued the interest of the show's producers in Los Angeles.
"My publicist had been a television producer, and, the next thing you know, I'm going to Hollywood to talk about the book."
Friesen's advice to a New Jersey woman caring for her grandmother with Alzheimer's aired last Friday on Fox.
She talked to the young caregiver about taking care of herself. "You cannot pour from an empty cup, and so you have to take care of yourself while you're taking care of others. ... It takes a village to do this."
She answered questions about finding the best care: "Once we have a dementia diagnosis, our No. 1 goal is safety above all. After that, it's quality of life and how can we give them the best quality of life with as much dignity as possible."
She'll be back on television screens to offer her expertise again Nov. 25 at 6:30 a.m., when she appears on the Lifetime Network's "Balancing Act."
The publicity surrounding her 82-page, how-to-help book with short, easy-to-digest chapters has been a wonderful surprise, Friesen said last week.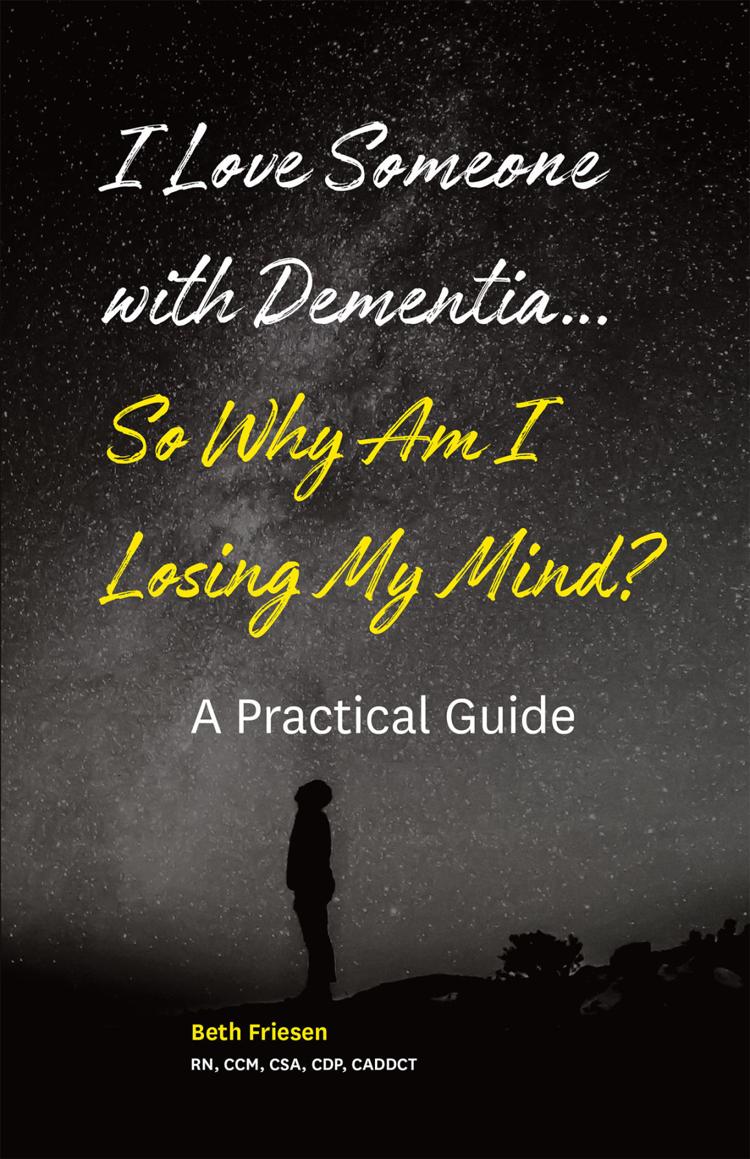 On Saturday, Friesen's book cracked the top 10 in Amazon's books-on-dementia category. (It can also be downloaded free from her website.)
"My goal has kind of been to start a national conversation about what it is like to love someone with Alzheimer's," Friesen said.
She calls her book a helpful guide. "Everything from, 'Could something be wrong with my loved one?' clear to the end of life."
Now certified as a dementia practitioner and Alzheimer's disease and dementia care trainer, Friesen found herself foundering in 2010, when her 80-year-old mother was diagnosed with the disease.
"As a family, we really felt like we were on an island. We were definitely in denial for a year or two."
Friesen grew up on a farm outside of Beatrice and moved to Lincoln for college. She and two of her three sisters became registered nurses.
But they didn't put the pieces together when their mom first began to lose her memory.
Like the day she got lost on a walk in her neighborhood. Or the day she called one of her daughters because she'd forgotten how to attach the ruffle she added to all the baby blankets she sewed.
Or how her wonderful desserts somehow ended up with the layers all mixed up.
"We started noticing these things, and we would get scared and then, the next day, she would seem fine."
As the disease progressed, the daughters began to read and research and reach out to the medical community, sometimes getting mixed messages.
You have free articles remaining.
"It was a lot of trial and error," Friesen says.
For much of the next four years, her mom — Ellen Esau — lived at home with Friesen's dad.
She was in the last stages of Alzheimer's when she went to live at Good Samaritan Center in Beatrice in 2014.
The mother didn't recognize her girls. She was non-verbal, beyond a word or two out of context at unexpected times.
One day Friesen came to visit. Her mom sat in her wheelchair, silent as always. The daughter told her goodbye, not expecting a reply.
Then her mom spoke: Oh, honey, you are so precious.
Friesen told her mom how much she loved her.
Her mom answered: I love you, too, sweetheart.
Then she asked her daughter a question: Are you crying? Did one of the others hurt you?
By then, Friesen was crying. The mother and daughter sat staring at each other, forehead to forehead. The mother told her daughter she was beautiful and she asked her to make a promise: To take good care of your people.
Friesen thought her mother meant for her to take good care of her own family — her three children and husband. She promised she would.
Nineteen days after those 60 seconds of clarity, Ellen died. Friesen held on to that moment in her mom's room, her "Notebook" moment, she says.
And 18 months later, Friesen had an unexpected opportunity. A chance to buy an Oasis Senior Advisors franchise, helping families find appropriate housing and care for their elderly loved ones.
Friesen had spent much of her 27-year nursing career as a medical case manager; now she was working with a new population with a new set of concerns.
And she thought about her mom's words that day in 2014: You take good care of your people.
"Oh, my goodness, these are the people. All the families we were helping had all the same questions I did. That's really how this book came to be."
Friesen sat down to write last December, and after years of thinking about the disease and the knowledge she had gleaned along the way, it came easy.
When the book was finished and published in August, she gave a copy to her 89-year-old father.
The next morning she woke up to a text message. Her dad told her he'd read the book, cover to cover. He told her that he loved it and that he loved her.
He told her: Too bad we didn't have that book 10 years ago.