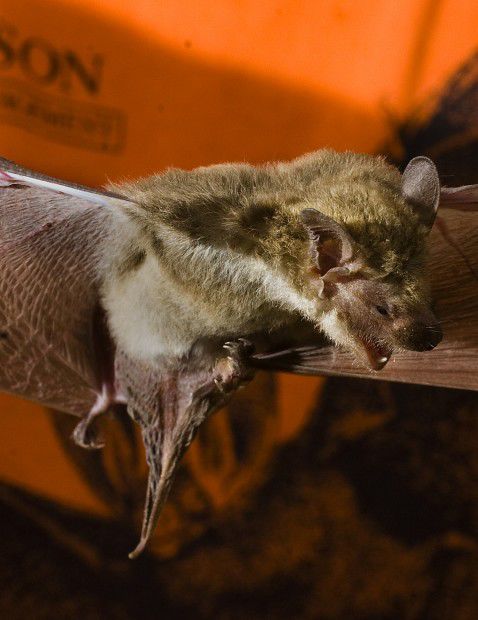 It's been a busy bat season for Lincoln's Animal Control officers: So far this month, they've responded to 110 calls to help homeowners capture the critters.
And that's after an equally active August, when they were dispatched 417 times — nearly four times the number of calls in July.
"It's a big jump," said Steve Beal, director of Animal Control. "It went through the roof."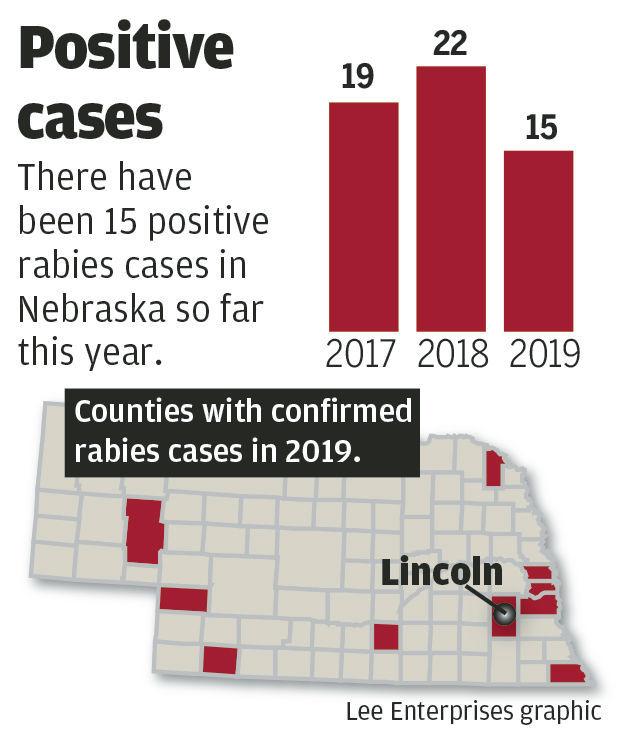 But the number of confirmed rabid bats in Lincoln is down over last year. Of the 316 animals that his office had examined by the Nebraska Veterinary Diagnostic Center, three bats — captured between July 30 and Aug. 30 — tested positive.
Last year in Lincoln, 12 bats tested positive, Beal said.
You have free articles remaining.
Statewide, 15 animals — a dozen bats and three skunks — have tested positive so far this year, according to the state Department of Health and Human Services. Last year, the state recorded 22 cases — most of them bats, but also other animals, including a horse, cow and cat.
Despite the drop in positive cases, Beal encouraged homeowners to keep calling for animal control officers to capture the bats for testing. If residents wake to a bat in their bedroom, they might not know if they've been bitten or otherwise exposed. And if they just shoo the bat out of the house, they'll never know if it carried a disease.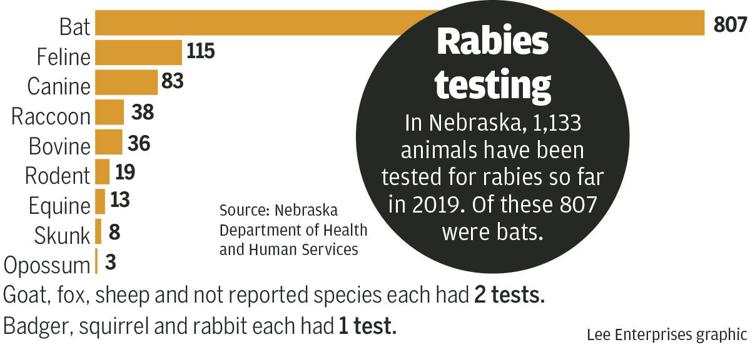 That could be a deadly decision. "If you let the virus go unchecked, the results could be fatal. You're better safe than sorry."
Here's how it should work, Beal said: If there's a bat in a room, leave and shut the door. Call Animal Control, and an officer will use a makeshift trap — often a coffee can or Cool Whip container — to snag the bat and deliver it to the University of Nebraska-Lincoln East Campus to have its brain tissue tested.
Animal Control typically gets the test results back in 24 hours. If it's negative, an officer will follow up with the person potentially exposed. If it's positive for rabies, the program supervisor of the county's Communicable Disease Program will contact the victim and urge immediate medical attention.
That's happened once this year in Lincoln, after a person was exposed to a rabid bat Aug. 26. Statewide, four people, two cats and two dogs have been exposed to the virus so far this year.