Sandra Hunter, a Marquette University professor of exercise science, says a back injury is one of the biggest problems that can occur with sho…
The quarterly Moving Seminar will take place at Madonna Proactive, 7111 Stephanie Lane, at 6 p.m. Tuesday, Jan. 28.
Thirteen people have tested positive for latent tuberculosis, and one child has a confirmed active case of the lung infection.
Rich people live healthy, disability-free lives an average of nine years longer than less wealthy people, according to a major study.
A report found that Lincoln had the fourth-highest increase in cardiac deaths among 45- to 64-year-olds in the country.
Suicide is the ninth-leading cause of death for Nebraskans, but is the second-leading cause of death for those between 15 and 19 years of age.
Lotus House of Yoga plans to open its newest studio this week.
The claim, which builds on previous statements and campaign messaging, drew strong reactions.
Plenty of foods can help improve your cholesterol ratio and promote good heart health overall. Here's a look at what you definitely want to be…
The Lincoln Parks and Recreation Department invites the public to free fitness programs this winter.
Plans call for a 120,000-square-foot building near 40th Street and Rokeby Road.
Two additional deaths have been reported in Lancaster County as a result of the flu, according to a news release from the Lincoln-Lancaster Co…
The Douglas County Health Department said both deaths were in people under 18. 
Newsletter editor Brianna Labuskes wades through hundreds of health care policy stories each week, so you don't have to.
A Philadelphia-area woman is the mother of the second baby in the U.S. to ever have been born from the transplanted uterus of a deceased donor.
Three candidates were interviewed, but none were offered the job, according to the city.
Frontotemporal dementia strikes early, typically in the 50s. Now a study suggests that lifestyle changes may help slow the disease progression.
Democrats have asked the Supreme Court to take up an appeals court ruling that could invalidate some or all of the federal health law. It's no…
Pioneer Heart CEO Thomas Burnell said the decision was disappointing, especially considering the "long-standing working relationship between t…
A Waverly teenager is allergic to almost everything - from chocolate to direct sunlight.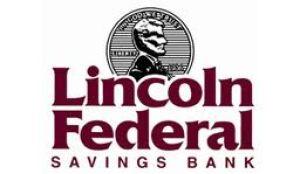 Lincoln Federal Savings Bank


Tabitha Health Care Services
Three times a week, Steve Larrick walks to the Aging Partners Fitness Center at 555 S. Ninth St. to run through his workout regimen.
Aging Partners invites adults with diabetes, their family members and friends to attend a series of free Diabetes Self-Management Workshops th…
Aging Partners invites senior citizens and the public to participate in classes this winter designed to help older adults manage arthritis pai…
As we age, we may find ourselves spending more and more time at home alone. This may be due to several factors such as relatives living in dif…
Seniors are invited to attend a series of Aging Partners foot clinics at Lancaster County rural senior centers beginning in January. The clini…
Lincoln 21st Century Lions Club is collecting used eyeglasses and hearing aids.
Flu activity remains high overall in the county, with both influenza A and influenza B viruses circulating locally.