In her nearly 40 years in the medical field, the one thing that has stood out the most to Kim Russel is the scope and pace of technological change.
Justices from the right and left ask whether Congress needs to keep its promises.
Add the diabetes drug metformin to the list of medications possibly contaminated with a carcinogen that has led to recalls of other medications.
Supermodel and Lincoln native Ashley Graham is now a Vogue cover model; check out posts on the January issue.
A WalletHub study has determined where Americans can get the best and worst health care. 
The case revolves around a health law provision designed to help insurers recover some losses because they had an unusually high number of sic…
Flu is one of medicine's most unpredictable foes. Here are a few things you should know about the illness.
The Community Health Endowment (CHE) will host a Community Conversation with Kim Russel, president and CEO of Bryan Health, at 10:30 a.m. Wedn…
Lincoln 21st Century Lions Club is collecting used eyeglasses and hearing aids.
The Jarana Band will present a Holiday Cultural Concert at 6 p.m. Sunday, Dec. 8, in the Scarlet room at the Graduate Hotel, 141 N. Ninth St.
Women who said they used permanent hair dye in the year before enrolling in a study were 9% more likely to develop breast cancer compared to w…
Newsletter editor Brianna Labuskes wades through hundreds of health care policy stories each week, so you don't have to.
Many people think that creating a home workout gym is either too intimidating or too costly. For an effective home gym, all that is required i…
Dan and Max were an official Angel Dog Team for more than 11 years, visiting hundreds of patients and their families.
Madonna Rehabilitation Hospitals plans to break ground this spring on a new $57 million, three-story patient wing on its Lincoln campus.
Fuji Food Products recalled ready-to-eat sushi, salads and spring rolls that went to 31 states, including Nebraska, after the Food and Drug Ad…
OMAHA — A hepatitis A outbreak tied to blackberries sold in Fresh Thyme grocery stores now includes confirmed cases in six states, including s…
Polls show that health care is at the top of voters' issues, but the polls also say Democrats, let alone other Americans, are not ready for "M…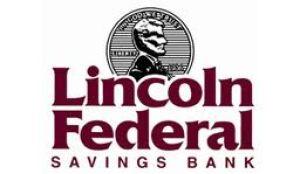 Lincoln Federal Savings Bank

Tabitha Health Care Services

Unfortunately, the answer may very well be yes.
Reporter Alex Berenson left the New York Times nine years ago after covering a variety of topics that ranged from health care to the war in Iraq.
Through the internet, a whole world of products, services and information is just a finger swipe away. Yet your neighborhood is where your kid…
The League of American Bicyclists announced that Lincoln has been designated as a Silver Level Bicycle Friendly Community (BFC).
Get in the Christmas spirit at the annual Miracle on 70th Street – a free, family-friendly event from 8 a.m. to noon Saturday, Dec. 7, at CHI …
An Omaha woman who contracted hepatitis A after eating blackberries she bought at a Fresh Thyme grocery store has sued the company.
It's Thursday, Nov. 23, 2017.