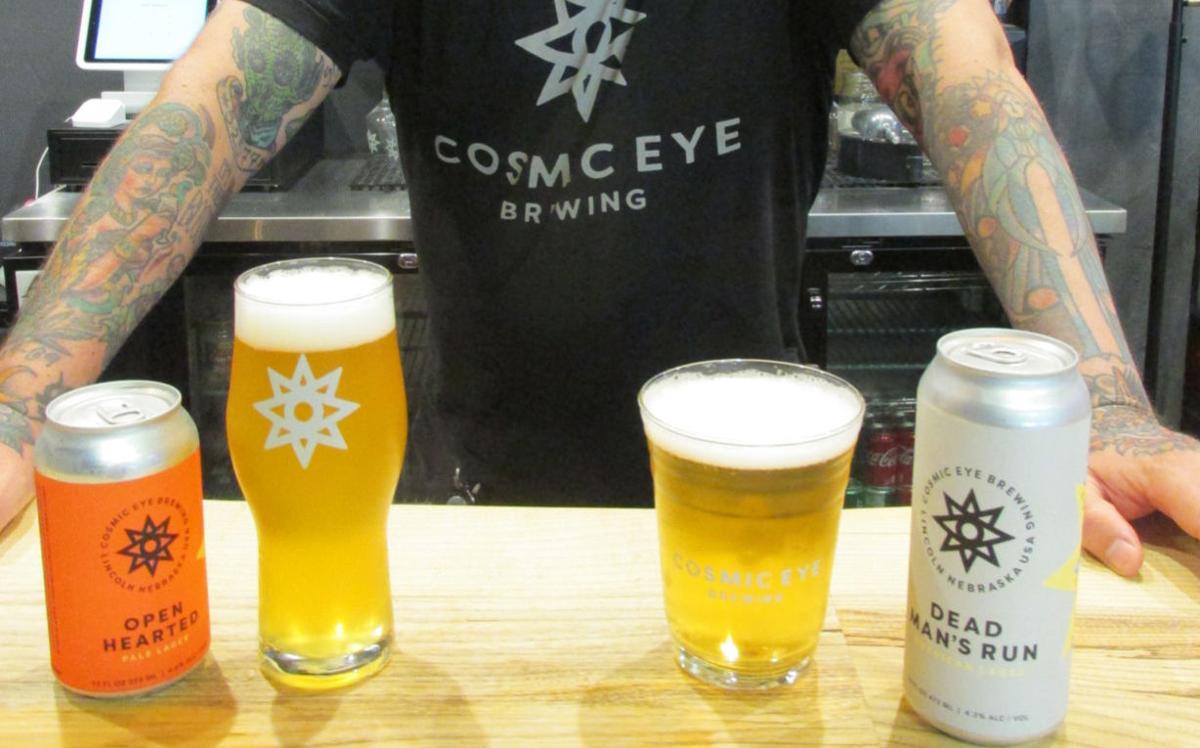 While it may all start with the grill – be it charcoal, gas or pellet, or cart, kettle or small portable – it all finishes with what is being grilled on said grill.
As the temps elevate during the summer, it is a tradition for the human olfactory receptor to start noticing the aromas of beef, chicken and brats wafting forth from backyard patios. Everyone has their favorites – steaks, burgers, ribs, even portabella mushrooms.
Three local meat managers reveal their personal favorite grilling options, followed by three local craft brewers' suggestions offering complementary beers to have with the grilled meats.
Rob Toy, co-owner and meat manager at Leon's Gourmet Grocer, 2200 Winthrop Road, cites his favorite grilling choice as a ribeye steak – his "prime choice."
He says that Leon's steaks are aged for 21-28 days before sale. He recommends that the ribeye be set out at room temperature for about an hour prior to grilling, with his preferred seasoning being Misty's All Purpose. He runs his grill at 400-425 degrees, grilling the ribeye for 4 to 5 minutes. He then rests the steak for 7 to 10 minutes off the grill to allow the steak's juices to be reabsorbed.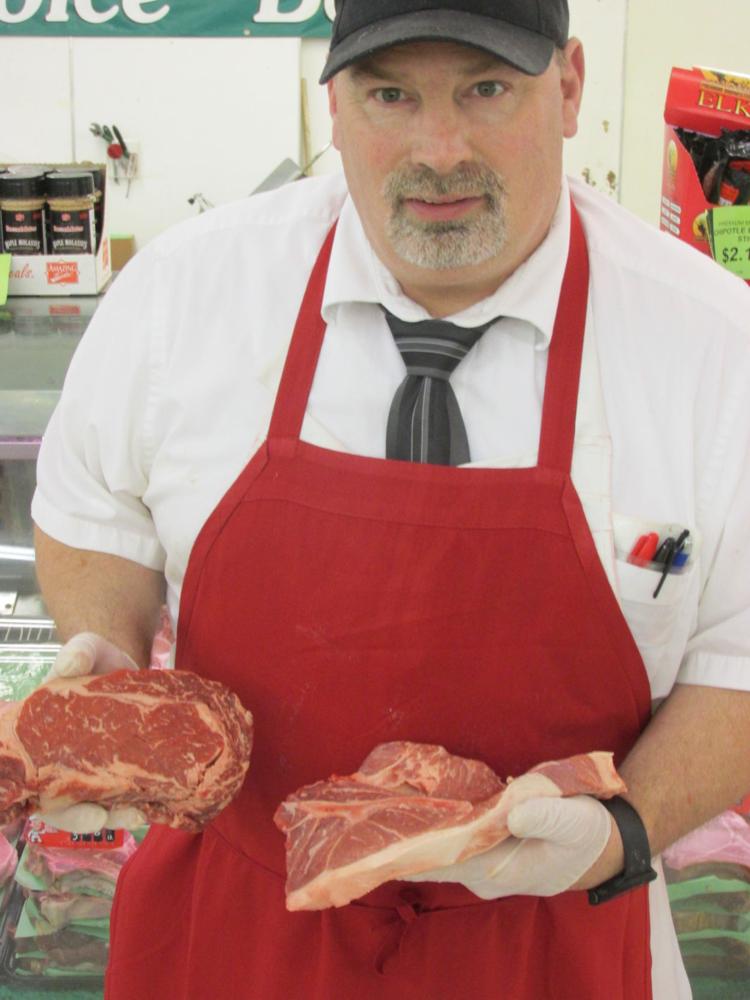 His second grilling suggestion is a thick (1 to 1.25 inch) pork steak, seasoned and prepared in the same manner as the ribeye.
Kolby Wood, owner and brewmastar at White Elm Brewing, 720 Van Dorn St., acknowledges that the ribeye steaks at Leon's are among his favorite cuts of meat. Wood pairs White Elm's newly released LNK Pils with a grilled ribeye.
Only distributed in Lincoln, the White Elm beer is a classic Czech Pilsner – naturally light and bright with some firmness.
Wood says the LNK Pils will be sold through early August at Leon's as well as other locations.
White Elm's Skinny Legs IPA is the beer that Wood suggests to be consumed with the pork steak.
"It goes nicely with pork – not overly bitter, with some fruit taste forward, and soft enough to bring out the pork's flavor without being overpowering," he says.
There is a familial connection between Schmick's Market and Kinkaider Brewing. Bob Schmick is meat manager at Schmick's, located at 2727 N. 11th St. and 1340 West O St., and his son Cody is co-owner of Kinkaider's, located in Lincoln at 201 N. Seventh St., and general manager at Schmick's.
Bob lists a thin-cut ribeye accented by some Baldridge seasoning as one of his grilling favorites. With the ribeye being cut thin, he reinforces the importance of not leaving it on the grill too long.
Cody pairs Kinkaider's Grapefruit Radler with the ribeye sandwich steak. "It's an easy-drinking German wheat beer blended with freshly brewed grapefruit soda," he says. "A nice summertime release."
The affable Bob gets excited about his second grilling choice: "I love a good burger." His definition of such a patty is half hamburger and half pork sausage, "to give it some bite," he says. "Turn up the grill to high, and put the patties on until you get grill marks on them. Then simmer them away from the heat to keep the juices in."
Bob says that conventional burgers are around 85 percent lean, while the 75 percent one with higher fat content will throw out some extra flavor.
Kinkaider's Star Snake Dank IPA is Cody's recommendation to go with the hamburger/pork sausage burger. "It's a hop-forward beer that helps offset some of the burger's fatiness."
Grilled burgers get a second endorsement from Steve Aman, meat manager at A Street Market, 3308 A St. "You can't beat a good burger on the grill," he says.
A Street ground beef is fresh-ground daily and is of high quality, according to Aman and A Street Market owner/operator Angela Barry.
Aman uses Misty's All Purpose seasoning for his burgers, with Barry pointing out that the grocery also offers ready-made hamburger patties with Misty's seasoning. She also says that the store has a wide variety of seasonings for customers who might want other options.
Boneless and skinless chicken thighs are next on Aman's list of grilling favorites. "Add some seasoning and throw them onto the grill. You don't want to get them too well done because they will dry out," he says. "You just need to know your grill."
At Cosmic Eye Brewery, 6800 P St., brewmaster and co-owner Sam Riggins recommends the brewery's classic American lager Dead Man's Run for drinking with a grilled burger. "It is our version of the classic American 'beer beer,'" he says.
For grilled chicken thighs, Riggins goes with Cosmic Eye's newest pale lager, the seasonal Open Hearted – a Pilsner malt with Emerald Spire hops, producing a beer with notes of white grapes, peach, melon and honey.
Cosmic Eye was recently awarded the title of Grand Champion in the American Black Ale Category at the Winter Edition of the U.S. Beer Tasting Championships. It was also named as the Best New Brewery in Nebraska by RateBeer.com.
According to White Elm, Kinkaider and Cosmic Eye, all the beers mentioned here are available at a variety of off-sale locations in Lincoln.
But wait! No one mentioned shrimp on the barbie!!!
Lincoln breweries to try