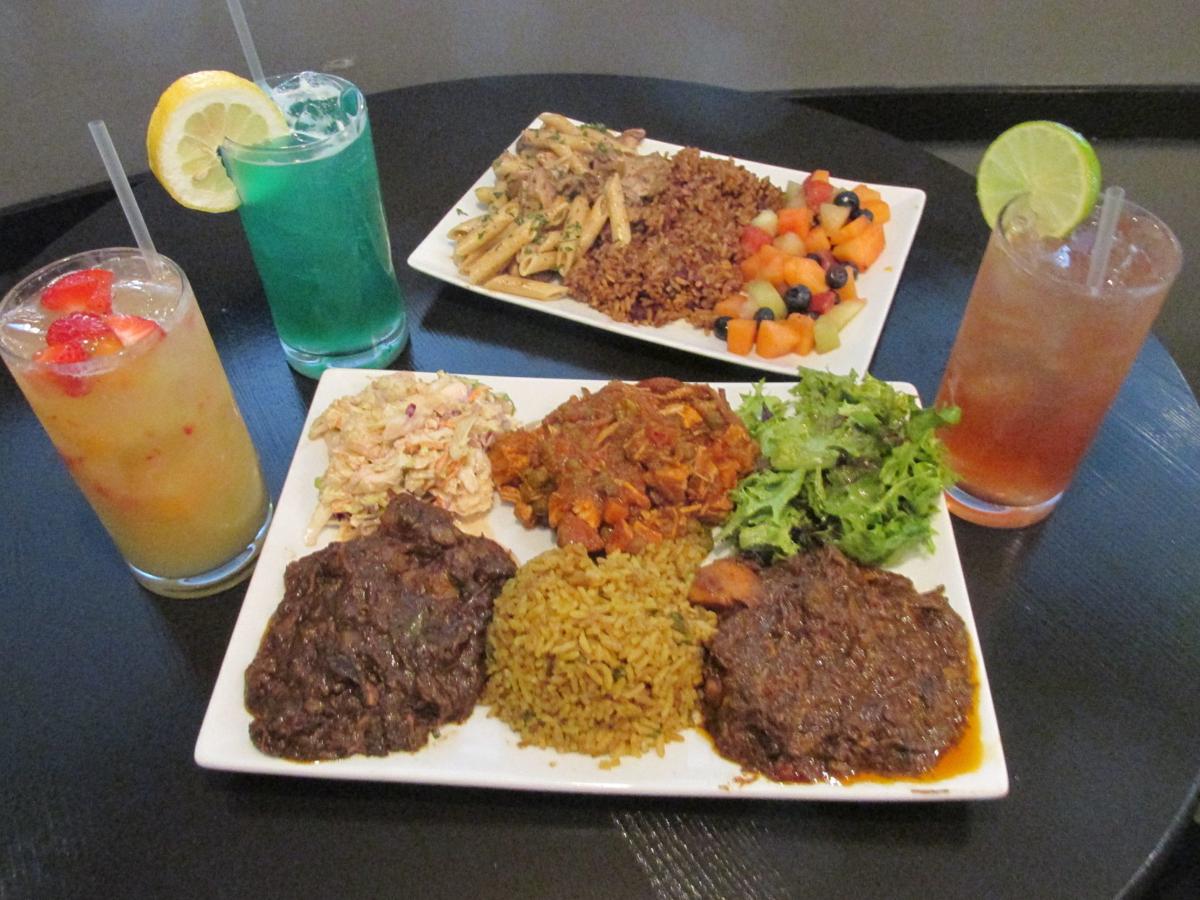 Stur 22 is a bit of an enigma.
Charles Brewer's original concept was a lounge where people could gather, relax, consume some amazing cocktails, and communicate with friends and newly discovered friends, while surrounded by a variety of musical stylings and a colorful atmosphere.
And sure, there would be a menu with a few dishes for those who wanted to dine, but the food would not be a priority.
Well, all of the above is accurate for Stur 22, except for the food part – "The food overtook everything," Brewer admits. "It is still a lounge atmosphere, but with food as a primary factor."
Brewer is general manager and co-owner along with his wife Jamie of the establishment that opened in August of last year in the Rathbone Village area of Lincoln.
As one could glean from its official name, Stur 22 Lounge & Caribbean-African Kitchen offers a choice in cuisine and drink relatively unique to Lincoln diners.
Born in West Africa and raised in the United States, Brewer landed in Nebraska with a football scholarship at Concordia University in Seward. Graduating in 2003, he worked a variety of jobs before obtaining a Master's degree from Doane University-Lincoln in 2012.
But the concept that eventually led to Stur 22 began in 2010, when Brewer and Jamie were visiting family in Texas. At a Dallas-area lounge/restaurant – The Lime Bar & Kitchen – Brewer was captivated by the vibe of the establishment and couldn't stop thinking about it and talking about it with Jamie.
With 100 percent approval from his wife, Brewer started exploring the possibility of creating a similar establishment in Lincoln. Having no real background in the industry, he took part-time jobs as a bartender, cook and shift manager, learning the business from the ground as he continued his studies at Doane.
During these studies, Brewer developed a business plan for his dream establishment. He consulted with a specialist in business planning who refined his plans and suggested that Brewer consider an African cuisine instead of his original tapas-style menu.
Trips back to Texas to talk to his mother about African dishes resulted in developing a somewhat Americanized/modernized menu that kept the main ingredients of a dish but reduced some of the spices as well as the number of main items in a dish. "In other words," Brewer said, "I wanted the dishes to have a kick, but not kick customers out of the door, so I didn't start throwing just everything into the pot."
Brewer also thought that some additional dining variety could be obtained by adding some Caribbean dishes.
While experimenting on developing his recipes, Brewer did some occasional catered events. Then for three evenings in late 2016 and early 2017 as a pop-up guest, he took over the kitchen of the Rock Island Social Club – the previous occupant of the current Stur 22 location.
"The lines were out the door all three nights, and on the final night, I ran out of food after two hours," he said.
Later in 2017, when the owner of Rock Island Social Club mentioned that he was thinking of leaving the business, Brewer jumped at the chance to nail down the site, with the result being a mix of everything – music, food, drink and company – not one focus.
Brewer reflects that this mix of lounge and restaurant has been embraced by his patrons, and he is content with the establishment's growth. He said that his customer base is 30 to older with everyone welcome.
The dining menu is usually revised once a year, with the current menu lasting through the upcoming winter.
There are four appetizers: Jerk Chicken Wings ($8), Beef Patty (sort of like a Caribbean runza, $4), Plantain Slices ($4) and Caribbean Blackened Shrimp ($10).
Entrees (which include choice of rice and side) are Caribbean Jerk Chicken ($12), Rasta Pasta Jerk Chicken ($13), Jollof Stew ($14), African Fish Stew ($15), Caribbean Lamb Stew ($16), Coconut Curry Oxtail ($16) and Rasta Pasta Blackened Shrimp ($17).
There are three vegan/vegetarian options: Vegan Spinach Stew ($10), Vegan Okra Stew ($10) and Vegetarian Rasta Pasta ($11).
Rice and side dishes can be purchased separately and include Red Beans & Rice, Chuck Rice (okra, spinach and rice), Seasoned White Rice or Yellow Rice at $3. Side options of Mango Pineapple Cole Slaw, Fried Plantain Slices, Cilantro Mixed Greens or Rum Fruit Salad are available at $4.
Gluten-free items are marked on the menu.
Brewer said that customer favorites include the Jerk Chicken Wings, Caribbean Jerk Chicken and Coconut Curry Oxtail.
On the spirits side, Stur 22 offers 10 specialty cocktails with the Classic Mojito ($8), African Paradise ($8) and the Caribbean Escape ($9) being the most popular. Tap, domestic and imported beers are also available.
Ultimately, Stur 22 strives to offer up a palette of different colors and sounds and tastes from its artwork and music to its unique drinks and dishes.
But … why the name Stur 22?
Brewer explains that as a child, his mother would have him help out in the kitchen by stirring the ingredients in the cooking pot. During his regiment of stirring, he would count the number of slow, even stirring rotations. By the time he reached 22, his shift would be done.
Add that with his mother's accent making stir sound more like stur ... and Stur 22 was a natural.
Delicious dishes from Lincoln restaurants
Shokunin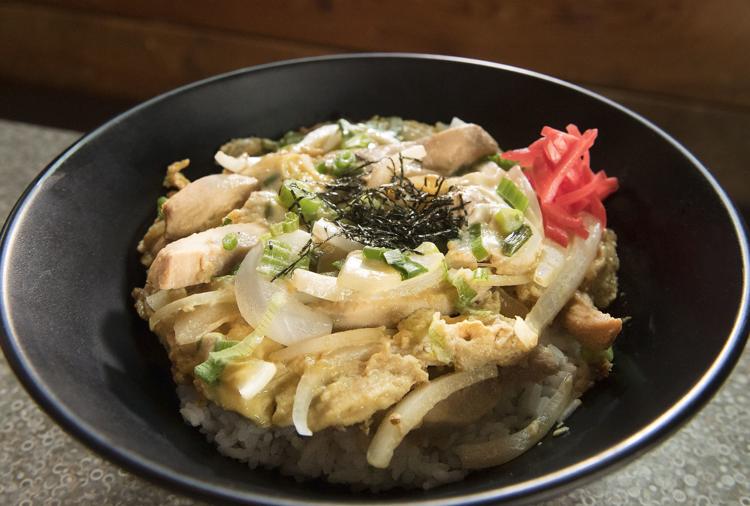 Seyo Thai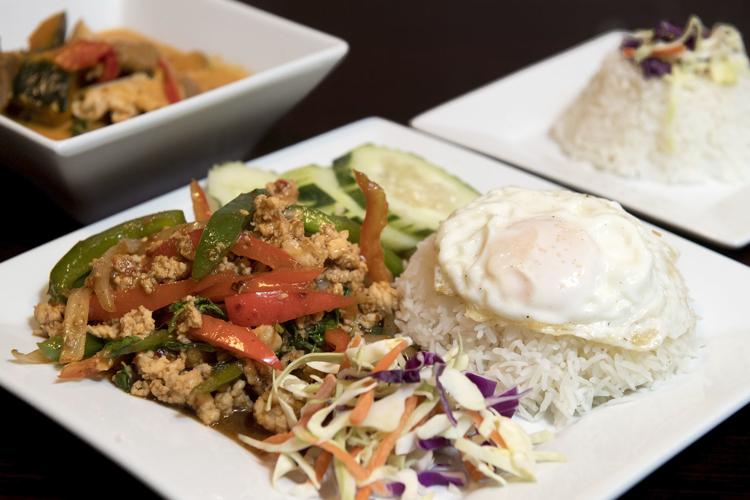 Sebastian's Table and Eleanora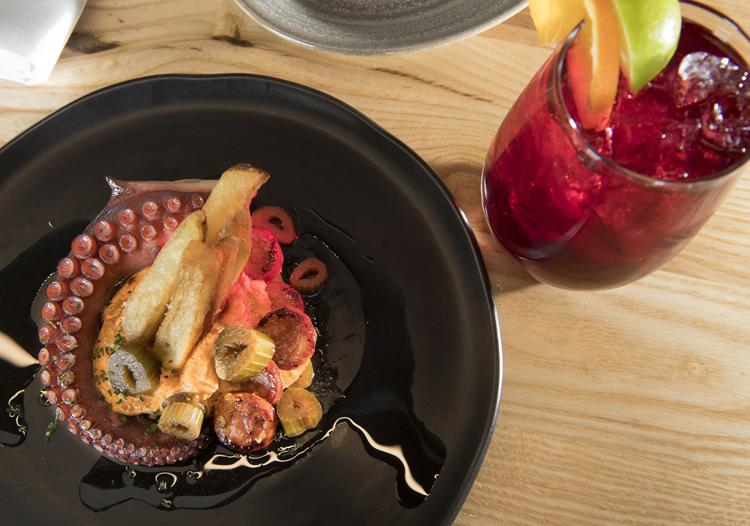 Rusty Taco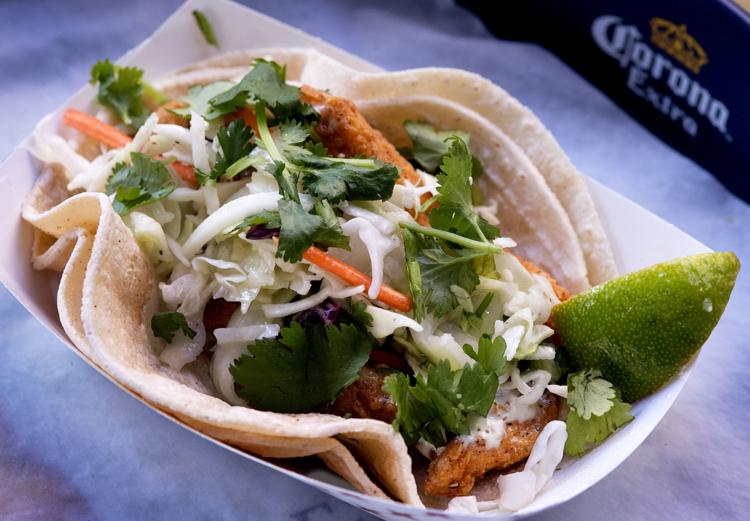 Koen Japanese BBQ and Sushi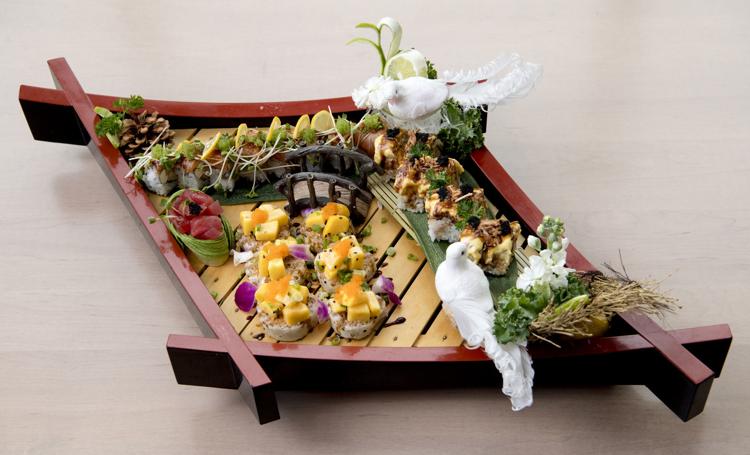 The Normandy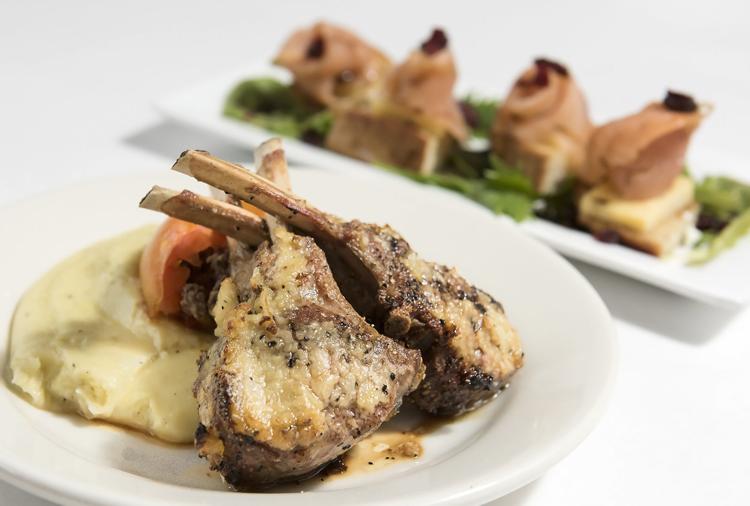 Leadbelly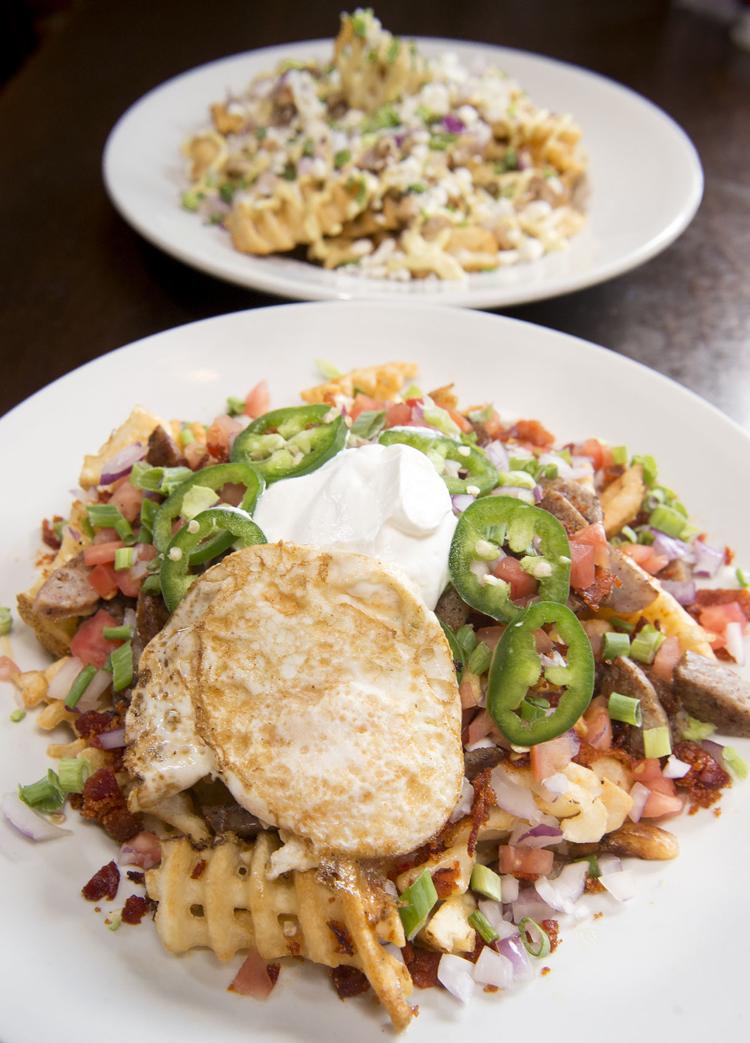 Mulberry BBQ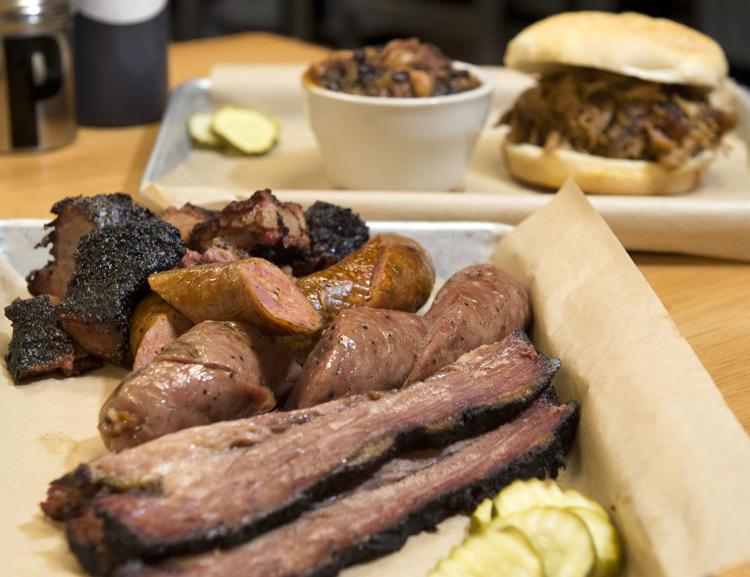 McAlister's Deli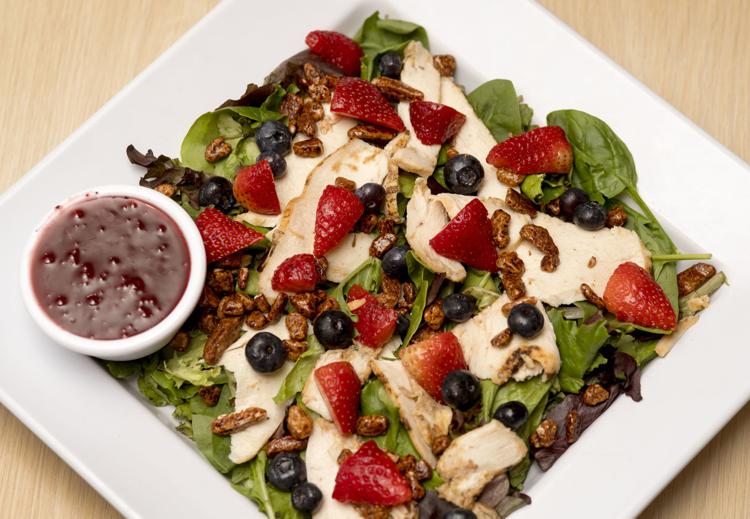 Blaze Pizza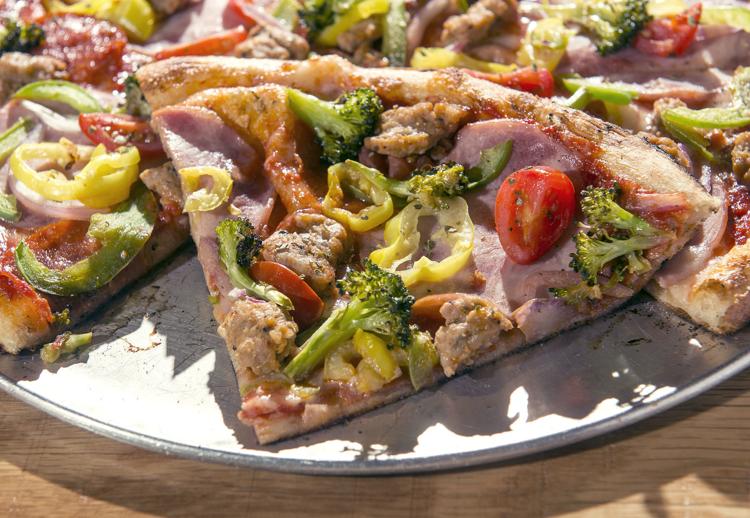 Mi Tierra Family Mexican Restaurant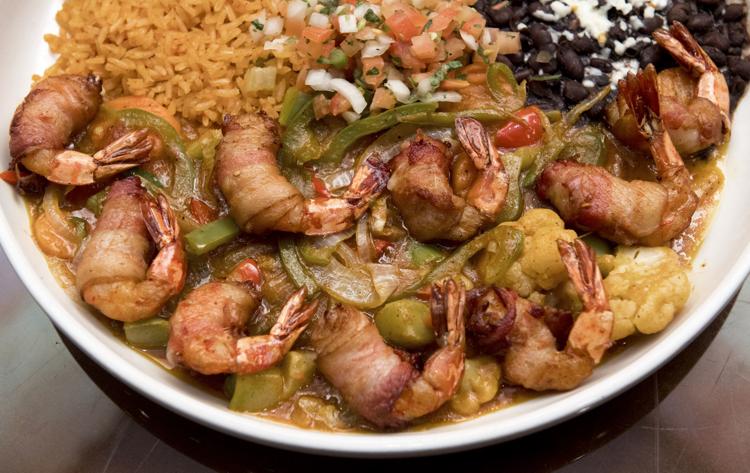 Sultan's Kite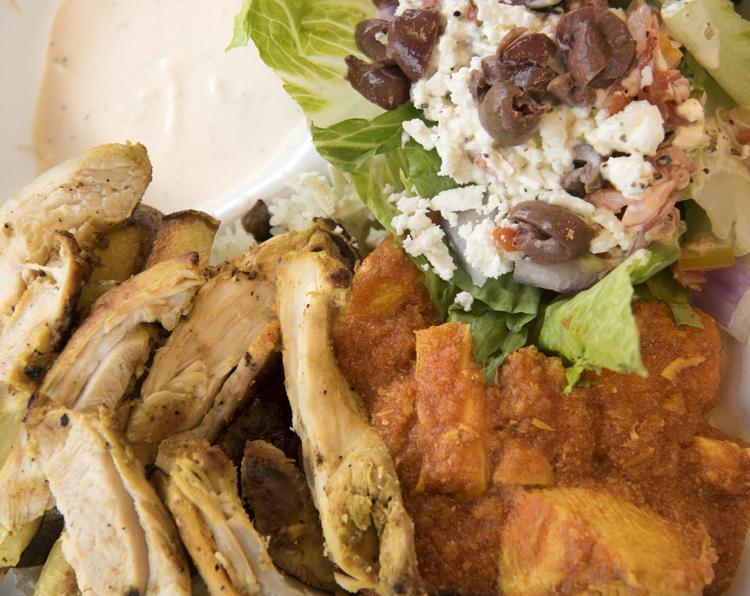 Screamers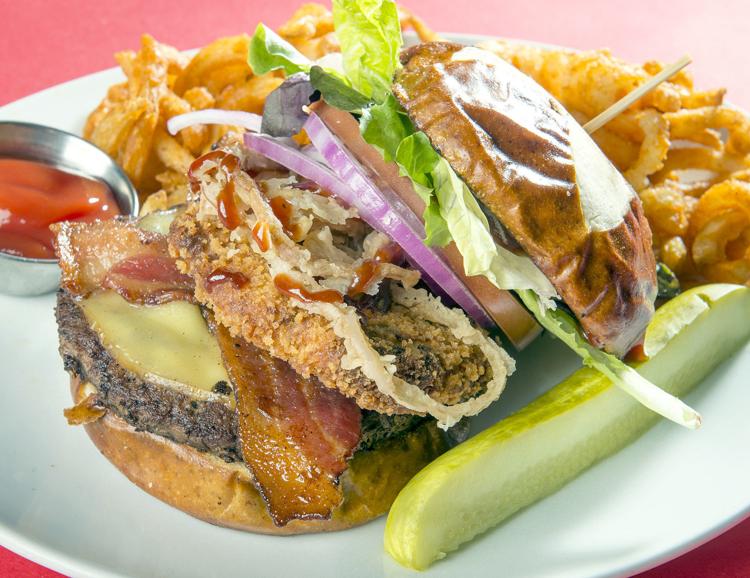 Vung Tau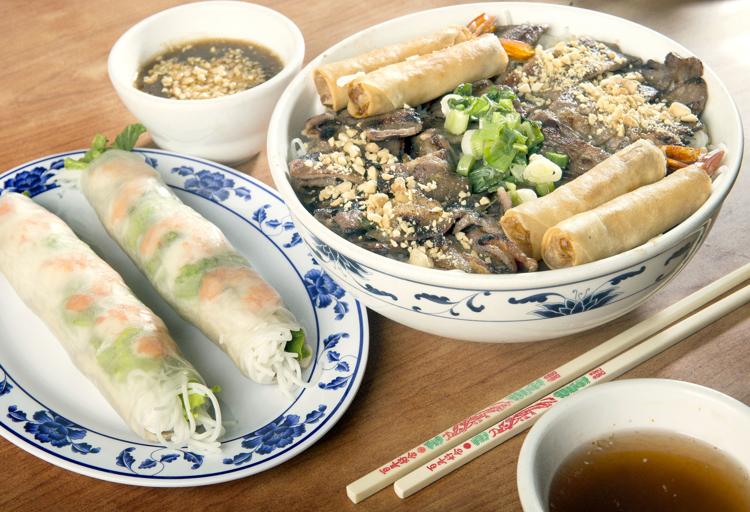 Hacienda Real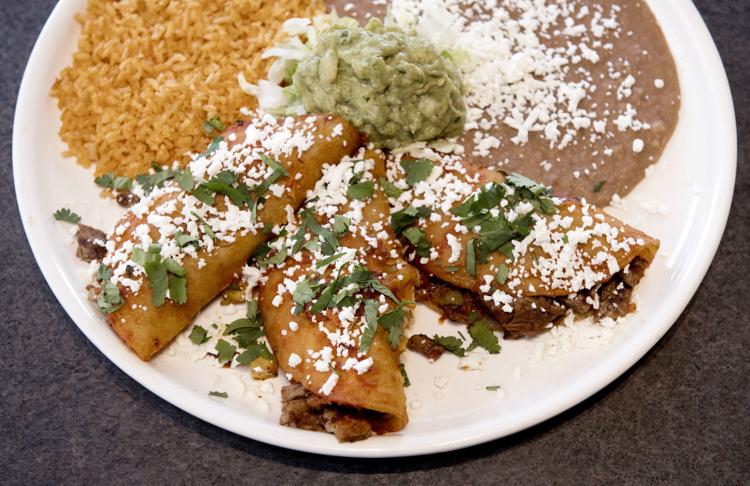 Korea House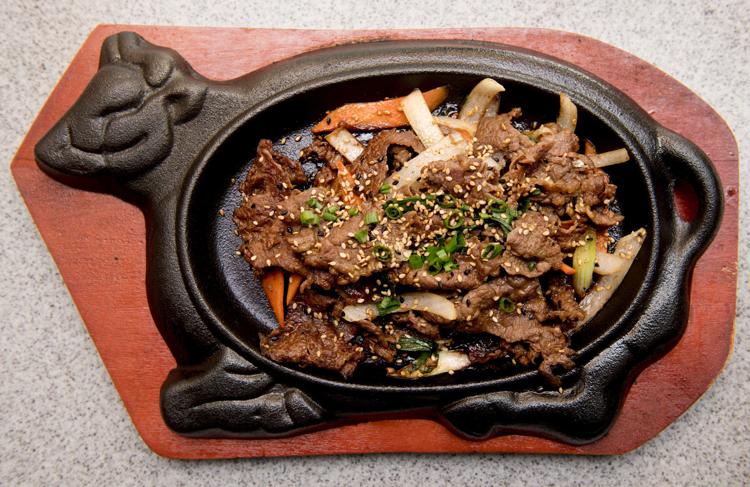 Phat Jack's BBQ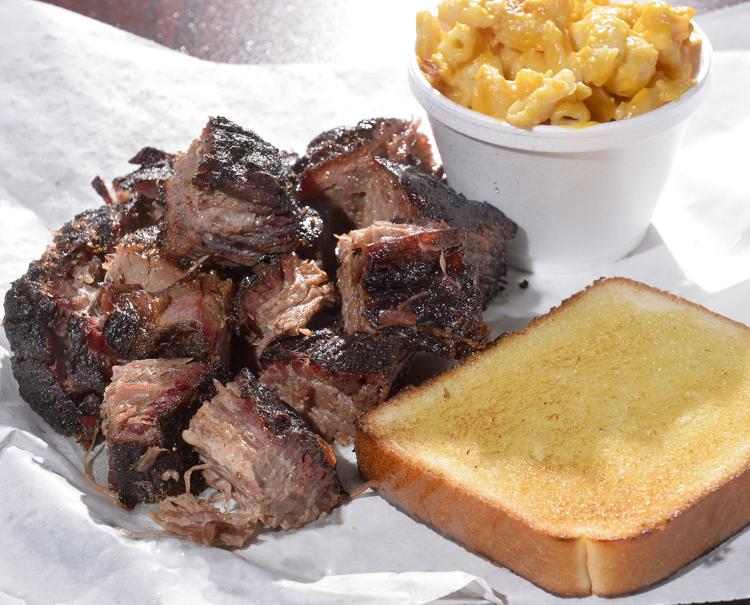 The Parthenon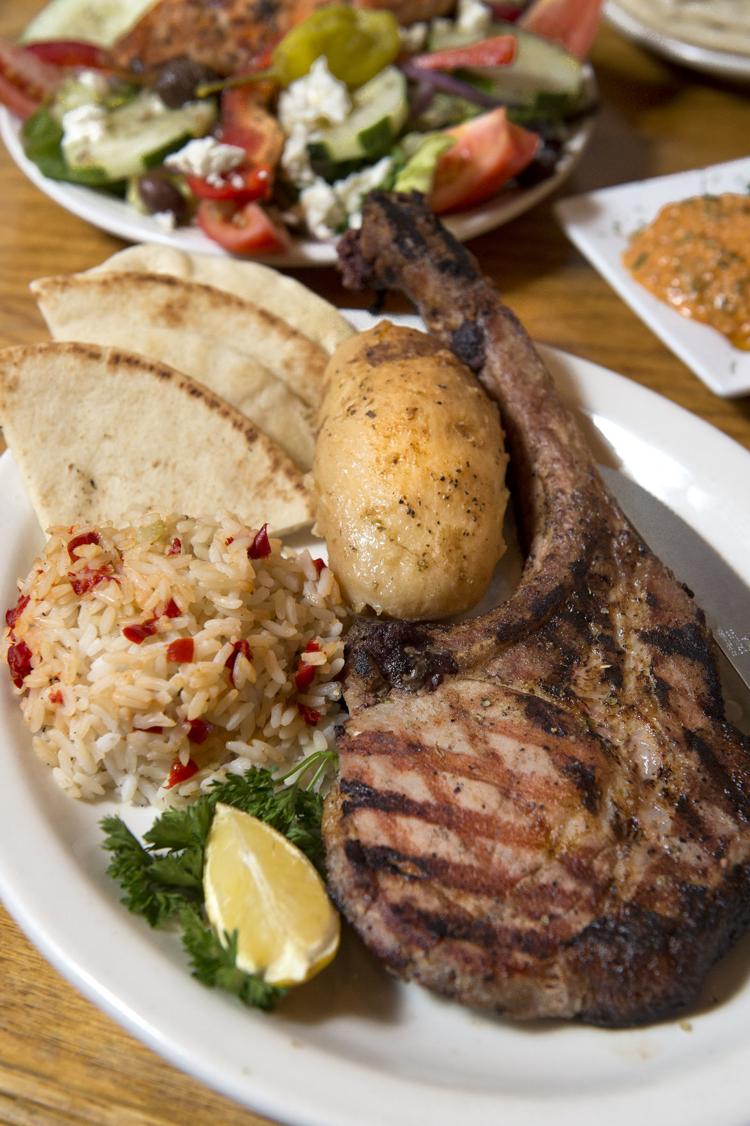 Stur 22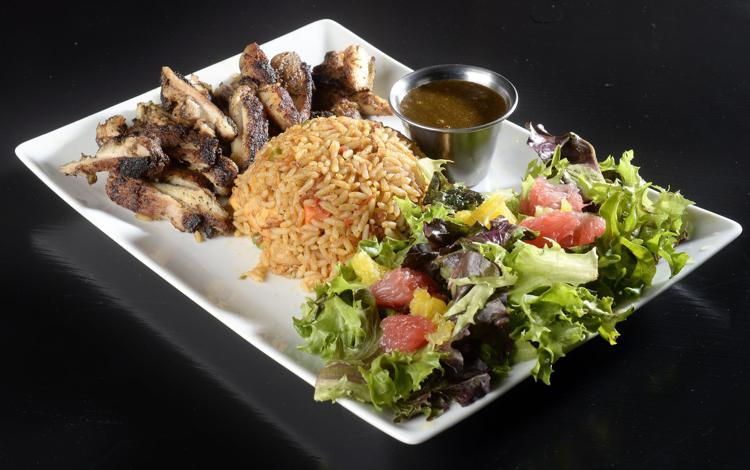 Piedmont Bistro by Venue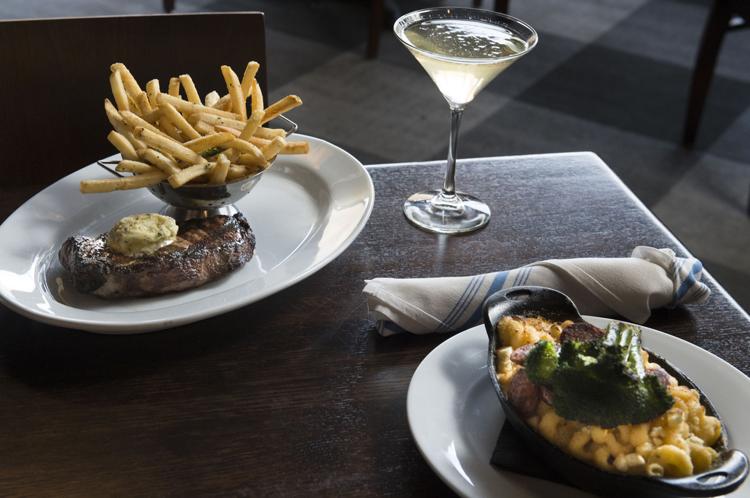 The Rabbit Hole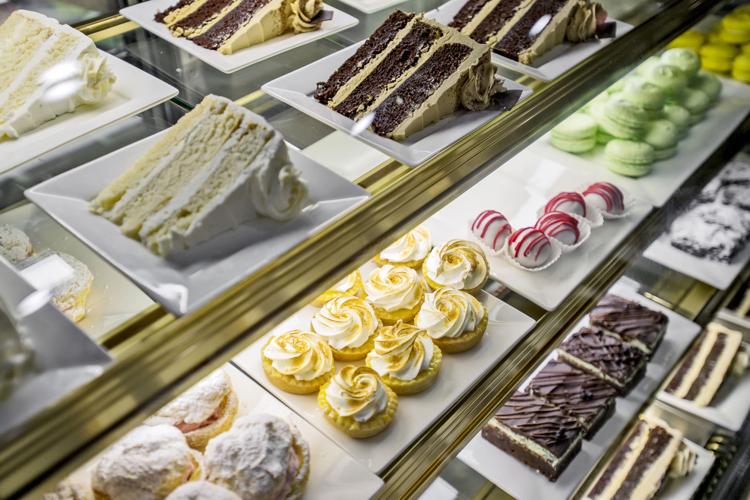 Valentino's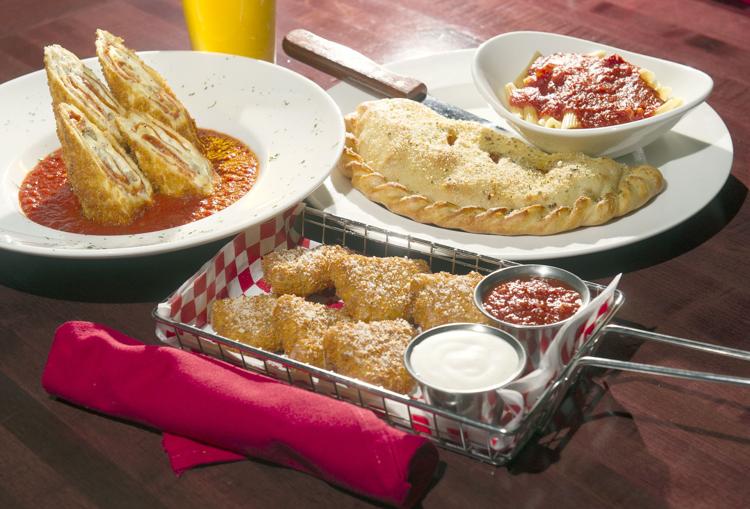 Blue Blood Brewing Co. Dining Out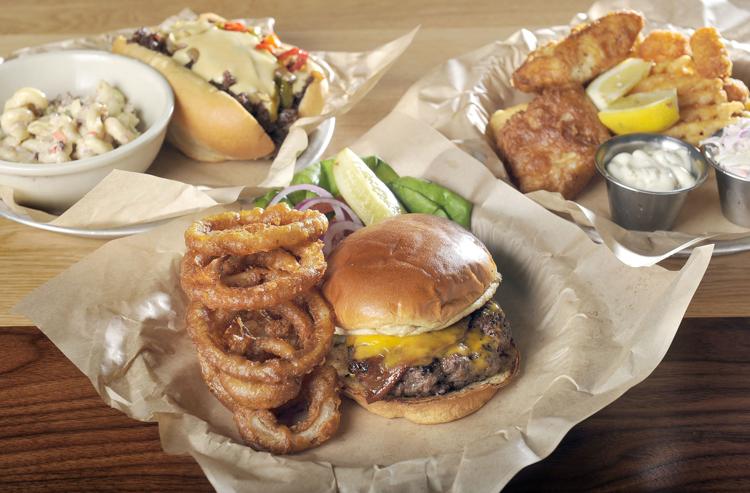 Perfect Diner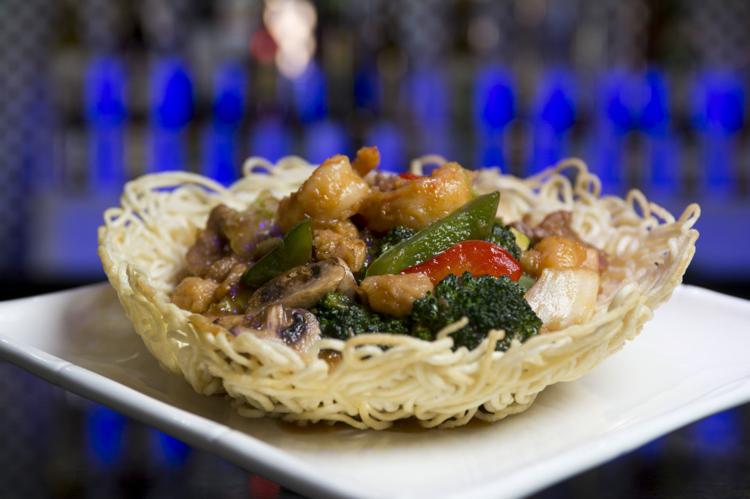 The Hub Cafe
Asian Buffet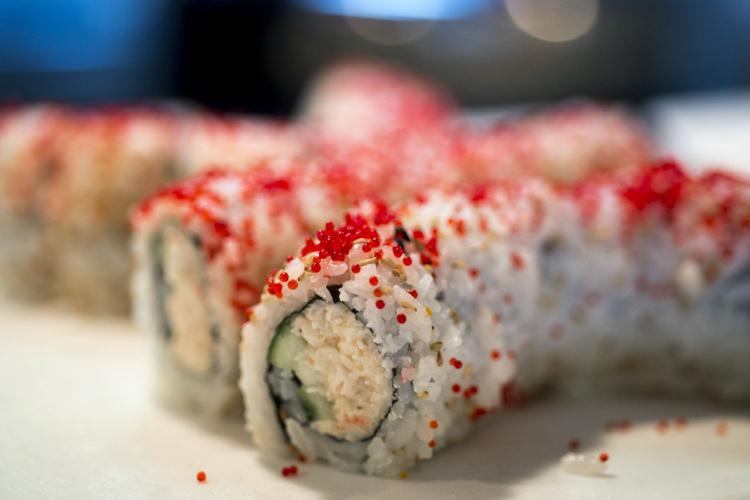 Copal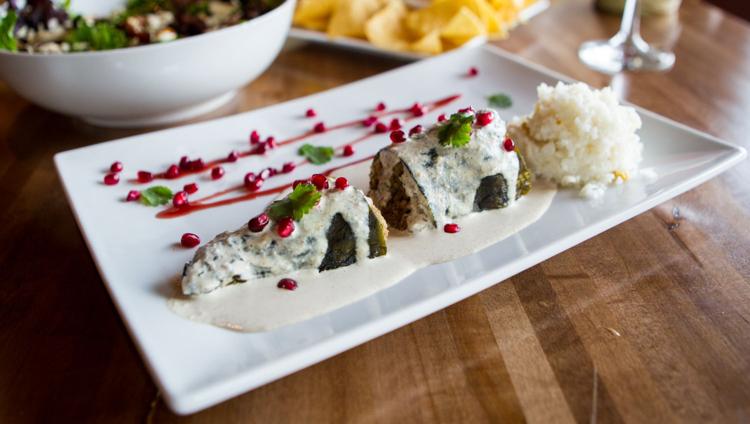 Ninja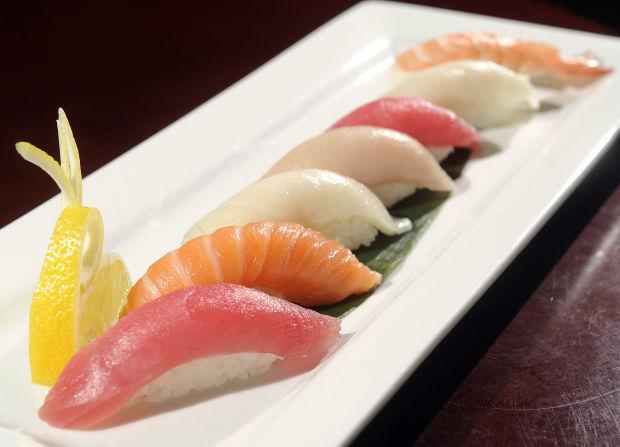 Lazlo's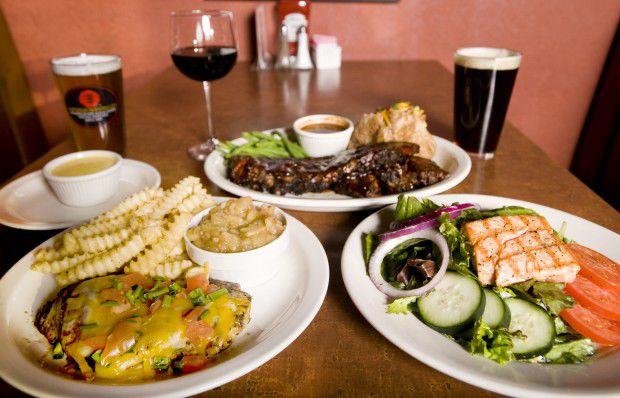 Ginger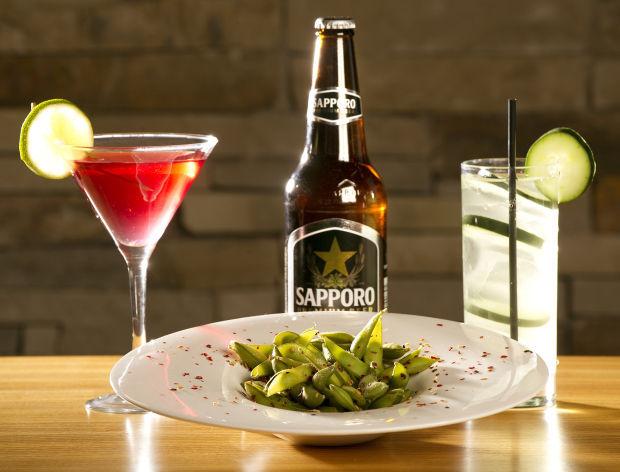 Satisfy your cravings
With our weekly newsletter packed with the latest in everything food.