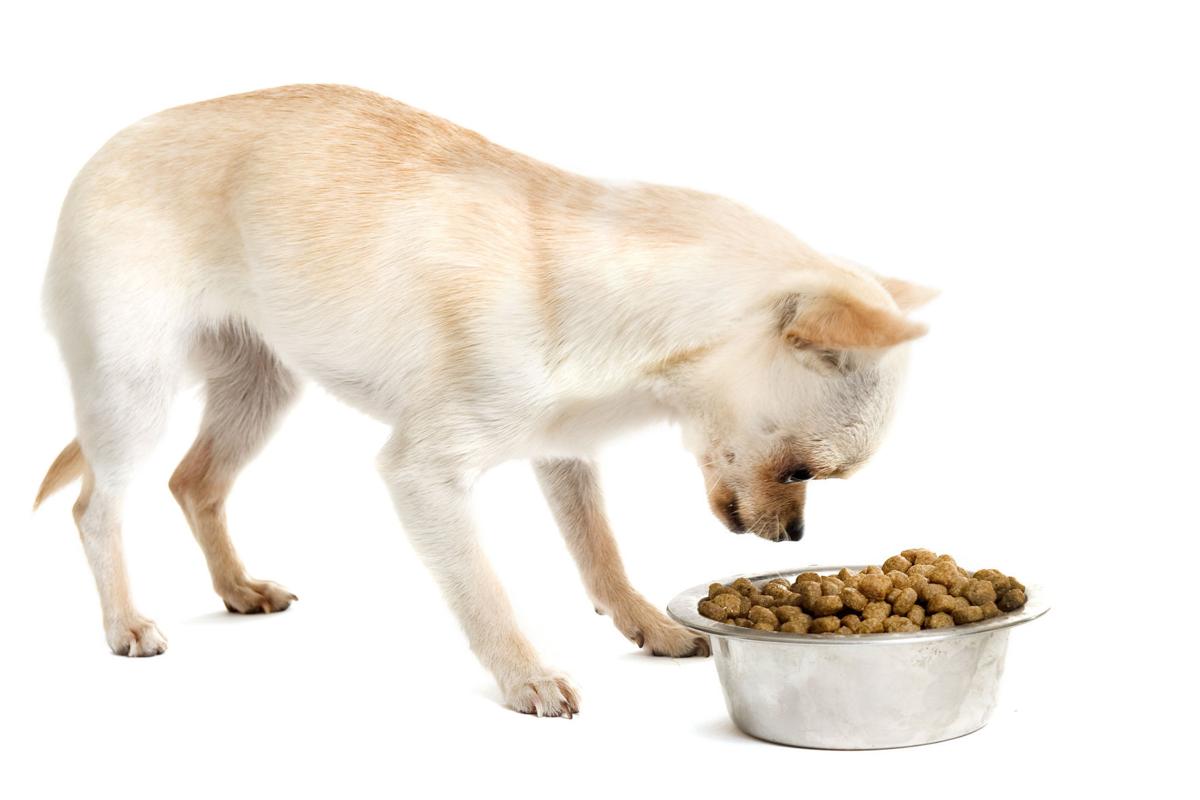 Editor's note: This is the last in a series of food safety tips by Nanobugs Inc., a Lincoln-based educational microbiology and infection prevention program.
In recent years, extensive nationwide outbreaks of foodborne infections (especially with salmonella) were traced to dog and cat food.
People can get sick from handling contaminated food, as well as from their infected pets, said Nancy Haberstich, founder and creator of Nanobugs, Inc.
Thorough handwashing after serving or touching pets is always recommended, she said.
Not only can people and pets get sick from pet food, but pets can get sick from contaminated people food. In 2008, a widespread outbreak of salmonella from contaminated peanut butter, included a dog among its victims.
Because dogs and cats are almost never tested for foodborne bugs like salmonella or E. coli, it is impossible to know how many are sickened by food in a big outbreak, Haberstich said.
When dogs or cats become infected with foodborne illness their symptoms are similar to those of humans: diarrhea (sometimes with blood or mucus), vomiting, dehydration and listlessness.
Some pets, who do not have any symptoms, can still be carriers of the illness, shedding microbes in their stools or harboring them in their fur or saliva.
Young children are particularly susceptible to these illnesses, as their immune systems are not fully developed. Babies crawling on the floor can pick up forgotten treats or kibbles and eat them.
Since there is always a possibility of contamination of dog and cat food that would necessitate a recall, Scott Freeman, owner of Nature's Logic, a Lincoln-based pet food manufacturer, recommends that pet owners keep food in its original packaging. That way, in the event of a recall you can easily reference codes to see if your package is affected. It is also recommended you keep the receipt so you can return the food to the store from which it was purchased.
You have free articles remaining.
Here's Nanobugs tips for safe pet food handling:
* Wash your hands before and after handling pet foods and treats.
* Wash pet food bowls, dishes and scooping utensils with soap and hot water after each use.
* Wash hands for 20 seconds with hot water and soap after petting, touching, handling or feeding your pet and especially after contact with feces.
* Keep children away from area where pets are fed to help prevent illness and injury.
* Immediately refrigerate or discard any unused, leftover wet pet food. Refrigerators should be set at 40 F.
* Dry products should be stored in a cool dry place, under 80 F.
* Store dry pet food in its original bag inside a clean, dedicated plastic container with lid, recommends Scott Freeman, owner of Nature's Logic, a Lincoln-based pet food manufacturer. That way, in the event of a recall you can easily reference codes. Keeping the sales receipt is also helpful for making returns.
* Keep top of bag folded closed. Do not dump dry food into storage container. The oils and food will expire and could cause health issues for pets.
* Dispose of old or spoiled pet food products in securely tied plastic bag in covered trash bin.
To learn more about protecting your health from Nanobugs bacteria, fungi, viruses and microbes go to nanobugs.com.