Live Fire Cooking is sponsored by Super Saver in Lincoln, Nebraska. 
Meatball subs might not seem like a grill-friendly recipe, but allow me to convince you otherwise.
These meatballs come together quickly and are given a flavor boost by combining ground beef with Italian sausage — I personally go for the hot because I like spice, but you can certainly opt for sweet sausage. The value sausage brings is in the spicing — fennel, paprika, garlic… all the flavor is already in there. Just mix the two meats with a bit of cheese, fresh oregano and parsley, some breadcrumbs and egg to bind the mixture.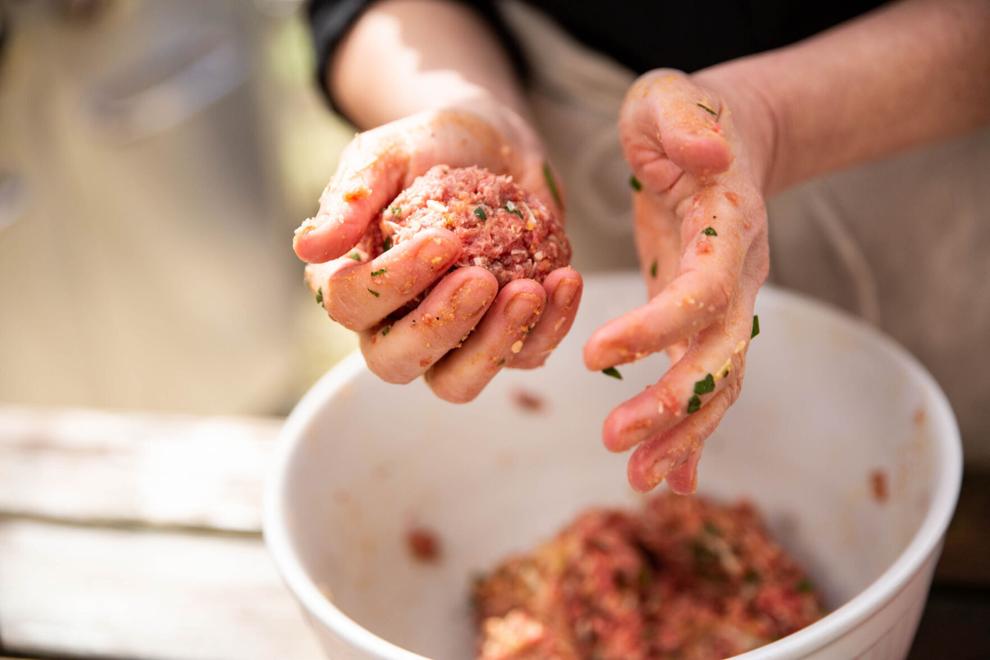 Shape the beef-sausage mix into good-sized balls and grill them up so they are beautifully charred all around and still juicy in the center. The char from the grill is what takes these subs to the next level. Rather than baking in the oven, which results in a fully cooked, but somewhat ho-hum meatball, grilling caramelizes the meat and adds complexity that the oven can't match.
Once your meatballs are finished, all you have to do is build your sub. Toast up the interior of crusty French-style bread and then add two meatballs per sandwich, layering on red onion, marinara and slices of provolone. Put those babies back on the grill to heat through so the cheese melts and mingles with the other toppings. Serve your subs with spicy, vinegary giardiniera and I'm pretty confident this sub will change your mind if you're debating whether or not to break out the grill when you make meatballs.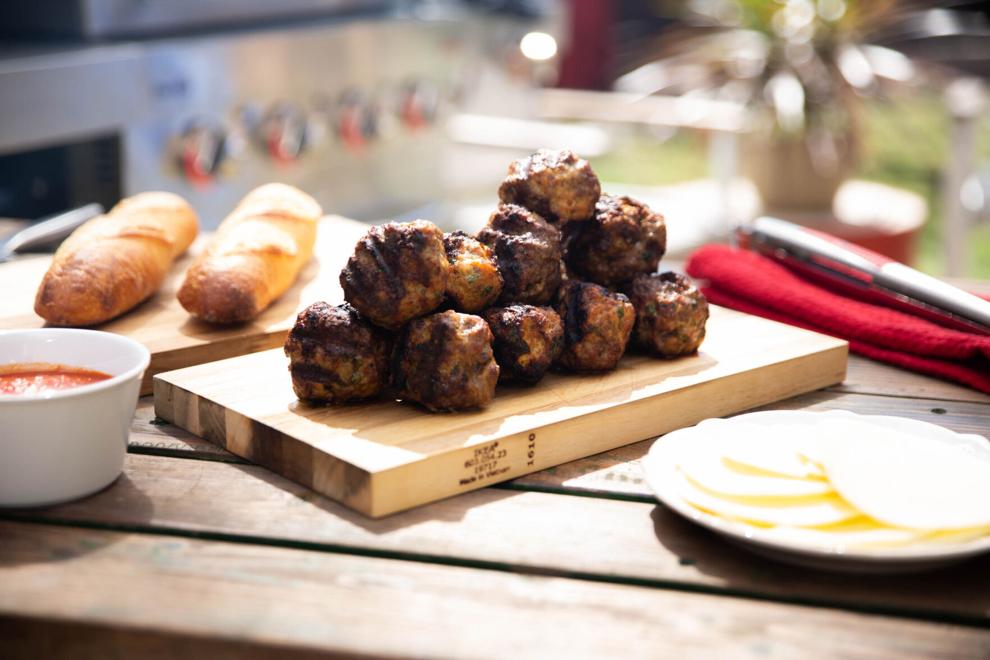 Recipe by Catherine Neville
1 lb ground chuck
2 links hot or sweet Italian sausage links (salsiccia)
½ cup breadcrumbs, plus more, if needed
½ cup shredded Parmigiano-Reggiano cheese
1 Tbsp chopped fresh oregano leaves
1 Tbsp chopped fresh parsley leaves
2 large eggs, beaten
1 tsp salt
½ tsp freshly ground black pepper
vegetable or canola oil
6 (6-inch) subway-style French rolls
12 slices provolone cheese
2 cups marinara sauce
½ medium red onion, thinly sliced
giardiniera, drained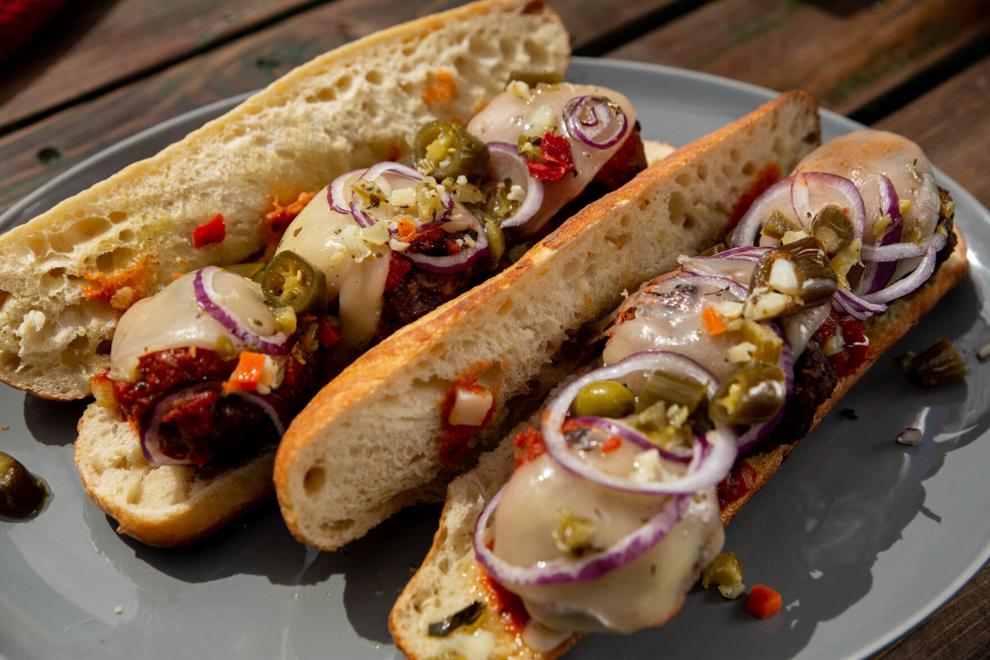 | Preparation | Prepare outdoor grill for direct grilling with half of grill set up over high heat and the other half prepared for medium heat. Meanwhile, in large bowl, add ground chuck. Remove sausage from their casings and crumble into bowl with beef. Add breadcrumbs, Parmigiano-Reggiano, oregano and parsley and work with your hands to combine. Add eggs, salt and pepper and work again. If the mixture is too sticky, add more breadcrumbs. Form meat mixture into 1½-inch meatballs.
Drizzle enough oil on a few paper towels to moisten but not saturate; with tongs, use to oil grill grates. Grill meatballs until cooked through or 160°F, turning occasionally with tongs to brown all sides. Transfer meatballs to plate; keep warm. Partially open rolls and place, cut sides down on grill over medium heat; cook until toasted.
On large platter, assemble subs: Divide meatballs between rolls; sprinkle with onion, then top with marinara sauce and 2 slices provolone. Place subs on grill over medium heat; cook, covered, until cheese melts. Return subs to platter; serve with giardiniera to place inside subs.