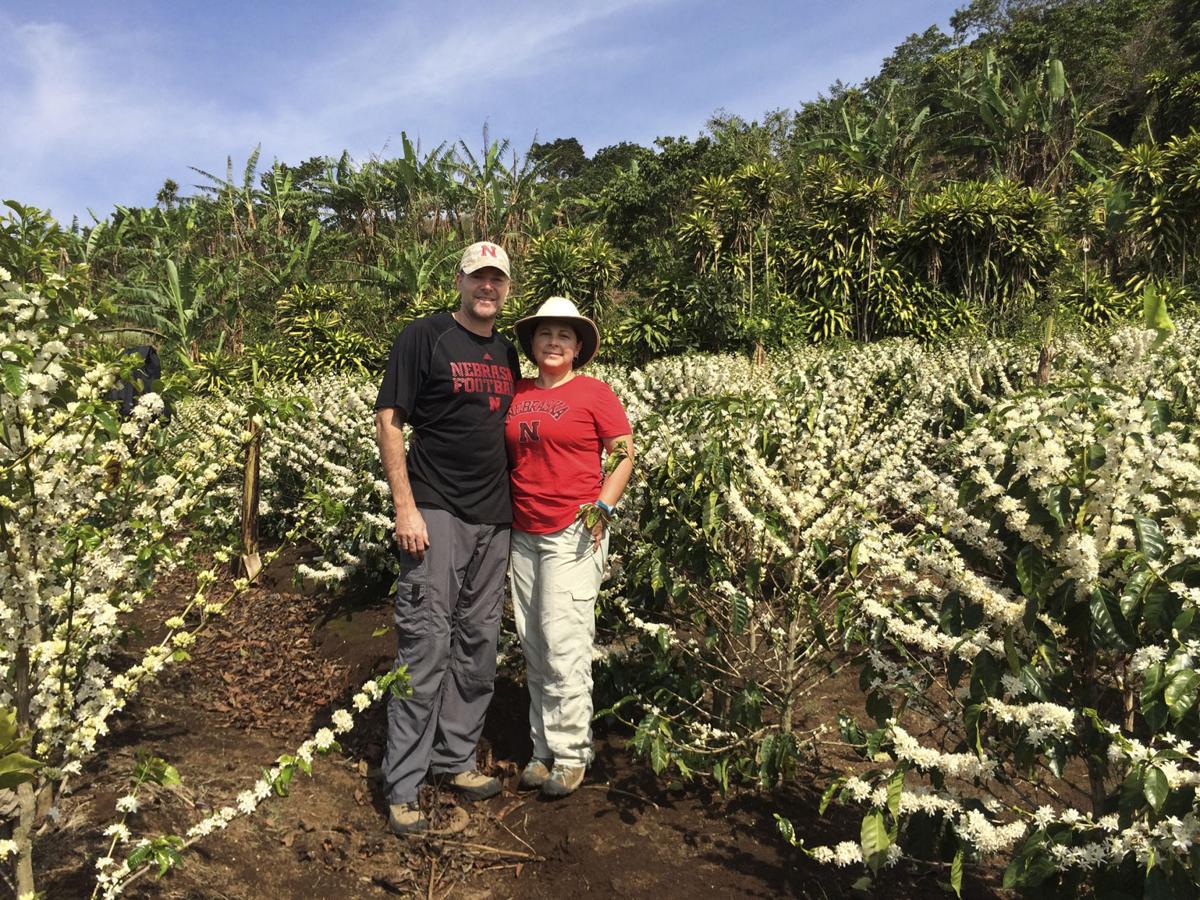 When Jonathan and Marianella Jost, owners of the Café Con Amor coffee farm in Costa Rica, arrived in Seward earlier this month to visit Jonathan's family, there was a gift waiting for them at the house -- their own coffee.
Specifically, it was a bag of beans roasted at Cultiva Labs, 2510 Randolph St.
Before this month, they'd never tasted Cultiva's take on the honey-processed product they'd shipped to the states from Naranjo earlier this year. They were beyond pleased with the results.
"It was a lot of fun to see that bag at Jonathan's parents' house," Marianella Jost said. "It's kind of an end of a circle for us."
You have free articles remaining.
On Thursday, the couple visits Cultiva Labs at 6 p.m. to talk about that circle -- how the couple, who met while at the University of Nebraska-Lincoln, moved to several college towns where Jonathan Jost led strength and conditioning programs before leaving Florida State University to move to Marianella's home country and grow not only coffee beans at Café Con Amor, but also as a collaborative effort with other farmers in the area and sell their product to coffee roasters in the U.S.
Jonathan Jost said they'll show a short video filmed in Costa Rica and discuss the seed-to-cup process that begins on their farm and ends in places like Cultiva. They'll also discuss "Farmers Project," an initiative the couple started to share the best farming practices and experiences in the industry with other Costa Rican coffee producers and to export their goods together to the U.S.
"We started with three other farmers and (us), this first shipment," Marianella Jost said earlier this year during an interview about Café Con Amor for a story that ran in the Journal Star. "I know for a fact that those three farmers now can vouch for us and have told other farmers: 'Hey, I was able to sell my coffee at a much better price and they did pay me. And they paid me on time, like they said they would. And I got to look at the pictures, look at the sacks with my farm logo.' For them, you have no idea the pride to see their logo on those sacks."
Along with the conversation, there will, of course, be coffee available to sample.