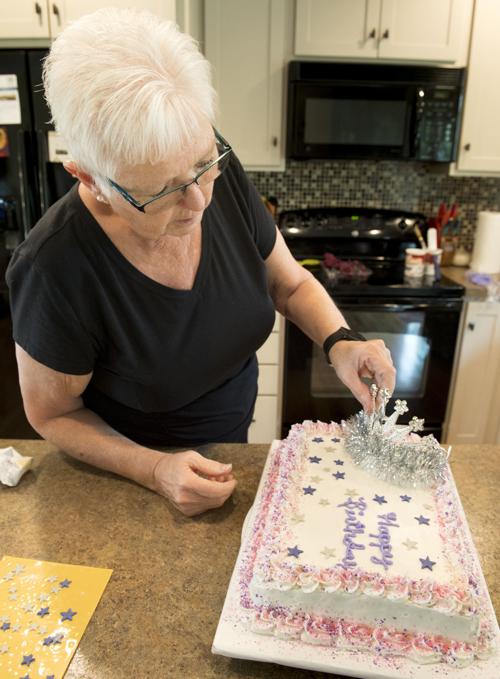 The Cake Lady follows directions.
She grants a request for a Mickey Mouse cake with a big-eared Disney replica. She says yes to Minnie Mouse with a polka-dot bow. To a ball-covered cake for a boy who likes sports, a magical-maned creature for a girl who loves unicorns.
A cake for a girl who dreams of being a queen.
"Not a princess," says Beverlee Keller. "A queen."
Keller is in her kitchen with her cake-decorating supplies Monday morning, a sparkly tiara and the sheet cake she's baked — and cooled — for a little girl safe in the shelter of the Friendship Home.
She knows the girl's name and she's getting ready to write it in purple frosting just under the Happy Birthday in her careful frosting script.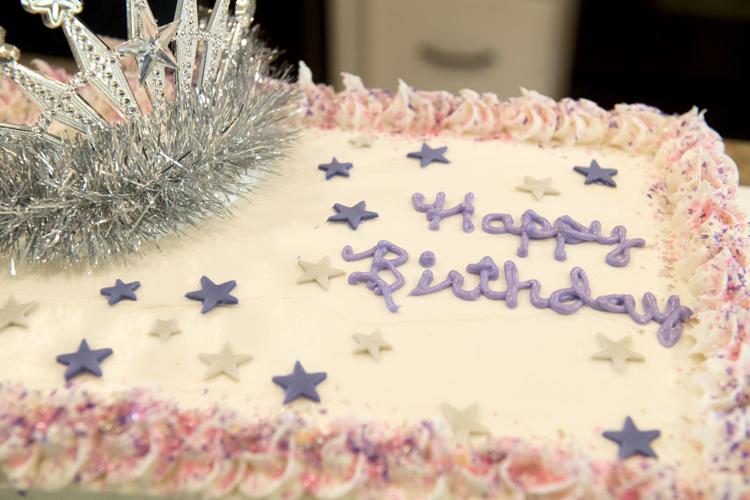 I know her name, too, but it's not going in the paper because the future queen has escaped an abusive home with her mom.
It's been six years since Keller retired from her job with the state.
She was in the IT department for 44 years, Keller says, computer programming mostly. It's where she met her husband, Kevin. They celebrated 40 years together in 2016. (No cake, just cookies.)
Keller grew up baking and got interested in the art of decorating them at her own wedding. So when she saw a blurb for a class on the topic the next year, she was on it.
"It was through Southeast Community College," Keller says. "And we met in the teacher's basement."
She learned a lot. Including: "Betty Crocker makes a better cake than you can."
She still uses Betty Crocker (a box and a half so her sheet cakes have more gravitas). She makes her own buttercream frosting with an assist from Duncan Hines when the birthday girl or boy prefers the whipped variety. ("I haven't perfected that yet.")
The decorator has the tools of her trade out Monday morning. Frosting bags made from freezer paper shaped into cones and taped together. Big ones for the piping and smaller ones for the finer work.
She has cake boxes from Michael's for delivery purposes and sturdy cake trays she makes herself — cardboard covered with that same thick freezer paper. She has fondant she can cut into stars and hearts, and edible glitter in more colors than a box of crayons.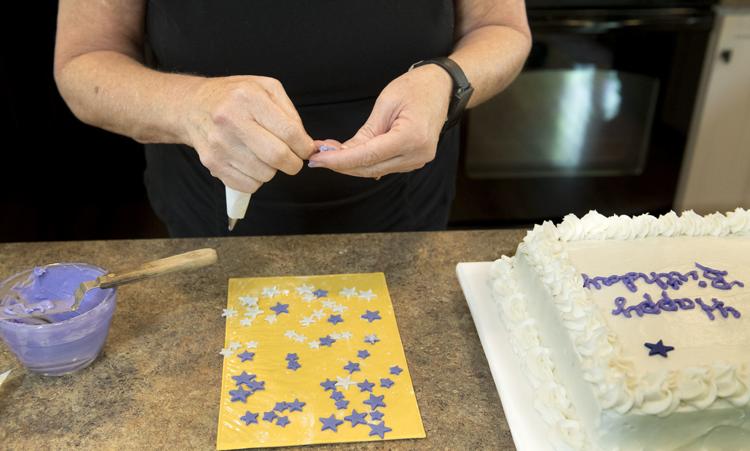 For years, Keller baked wedding cakes from her southwest Lincoln kitchen, but the stress of the perfect cake wasn't worth it. Then a friend invited her to a small Friendship Home gathering in 2018.
You have free articles remaining.
The shelter calls them Welcome MATS and guests learn what the shelter does to help victims of abuse stay safe and how they might help if they feel the need.
She left that night with a handout that listed volunteer opportunities. Providing birthday cakes was one of them.
"They have kept me busy," she says. "I can tell them no, but it breaks my heart. And I'm glad I signed up, otherwise I'd be doing a whole lot of nothing."
She figures she's made close to 40 cakes in the past year. Her 15-year-old granddaughter helps when she's in town.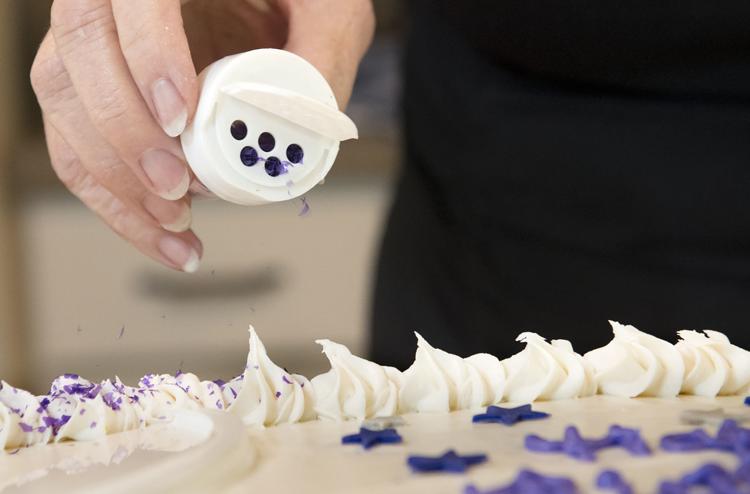 And the Friendship Home appreciates every single last one.
"We had no idea the level of expertise we'd be getting," said Rainey Hull, the shelter's volunteer coordinator. "She is just wonderful and has made so many amazing cakes for the kids celebrating their birthdays in shelter."
Keller has photos of all those cakes for kids. The Paw Patrol cake. PJ Masks. The Little Mermaid. Minecraft.
Bunny cakes and Bruno Mars cakes. (A photo of the pop singer covered in a plastic sleeve with hot pink frosting piped around it to make a frame.)
She's made cakes for little ones celebrating their first birthdays at the shelter.
Cakes for teenagers who've left their own rooms and most of their belongings behind. (The Bruno Mars recipient licked the frosting off the photo and pinned Bruno up on her wall.)
"Some of these, I obsess over for a long time," Keller says.
She wants them to be just right.
Monday, she takes her time adding silver-and-purple stars made of sugary fondant, she sprinkles the edges with pink and purple and more silver until it shimmers, placing the tiara on a Cool Whip lip cut out to mimic its shape.
She'll deliver it herself, like always, hollering out when she gets to the door: It's the Cake Lady!
The Cake Lady brings candles, too, but she never sees them glow.
"The idea of putting a smile on a kid's face," she says. "That gives me satisfaction."