Up to 20% of people may have a food addiction or exhibit addictive-like eating behavior.
Owner Peter Clark announced over the weekend that a northwest Lincoln grocery store has lost its lease.
LONDON (AP) — Mulled wine, warm spiced cider and hot toddies have long been British staples during winter.
You may disagree with these rankings, but we can all agree that cookies are pretty great.
Dear Food Doc: I will be hosting out-of-towners during the holidays and want to serve them the best beef they have ever had (from Nebraska, of…
Parties, and potlucks, and shindigs, oh my! This is the time when our hard-earned weight loss and healthy eating reform faces the test. Time t…
SAN FRANCISCO (AP) — The former CEO of Bumble Bee Foods was convicted Tuesday for his part in a canned tuna price-fixing conspiracy involving …
Cool conditions in October crippled some potato harvests with frost, likely increasing spud prices and even a possible french fry shortage in …
HONOLULU (AP) — The Honolulu City Council is expected to pass the strictest ban in the state on single-use plastic products.
NEW YORK (AP) — If you're lucky enough to be invited to a dinner party hosted by Questlove, be aware that nothing has been left to chance.
FLAGSTAFF, Ariz. (AP) — What has become known as "The Jesus House" is not a charity, but over the course of about a decade, the modest home ju…
Nothing says thankful like making sure not a bit of your delicious feast goes to waste.
Sara Brown wasn't sure what to expect when she decided to host Friendsgiving on Thursday.
NEW YORK (AP) — Go ahead and rinse your cranberries, potatoes and green beans. But food experts say don't — repeat don't — wash the turkey bef…
DUBAI, United Arab Emirates (AP) — Celebrity chef Gary Rhodes, who helped transform the stodgy reputation of British food, has died aged 59 wi…
SPOKANE, Wash. (AP) — When Craig and Vicki Leuthold opened the Maryhill Winery in 2001, there were about 100 wineries in the state of Washington.
Thanksgiving is a great day for wine. Not only is there a multitude of flavors on most traditional Thanksgiving dinner tables, but it is also …
Thanksgiving is all about tradition. Of course there will be leftover turkey sandwiches on the white bread we otherwise would never eat with a…
Rinsing a turkey before cooking can spread germs throughout the kitchen or to nearby food. But it's been a challenge to get cooks to stop the …
NEW YORK (AP) — Ree Drummond — known for her Food Network cooking show, ``The Pioneer Woman'' — won't follow diet trends to sell cookbooks.

Tabitha Health Care Services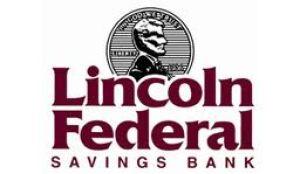 Lincoln Federal Savings Bank

NEW YORK (AP) — Go ahead and rinse your cranberries, potatoes and green beans. But food experts say don't — repeat don't — wash the turkey bef…
NEW YORK (AP) — Airbnb is launching a global search for 100 top home cooks and treating them to a trip to Italy to learn how to refine their r…
Let's say guests are staying with you for some part of the holiday. You've planned a beautiful, robust holiday dinner. You've even been presci…
BOSTON (AP) — The first cargo-carrying robot marketed directly to consumers is on sale this holiday season. But how many people are ready to d…
PADUCAH, Ky. (AP) — Authorities say an explosion at the Dippin' Dots production facility in Kentucky has injured four people.
NEW YORK (AP) — U.S. health officials on Friday told people to avoid romaine lettuce grown in Salinas, California, because of another food poi…
OAKLAND, Miss. (AP) — A Mississippi company is recalling more than 86 tons of chicken fried rice because it may contain bits of plastic.