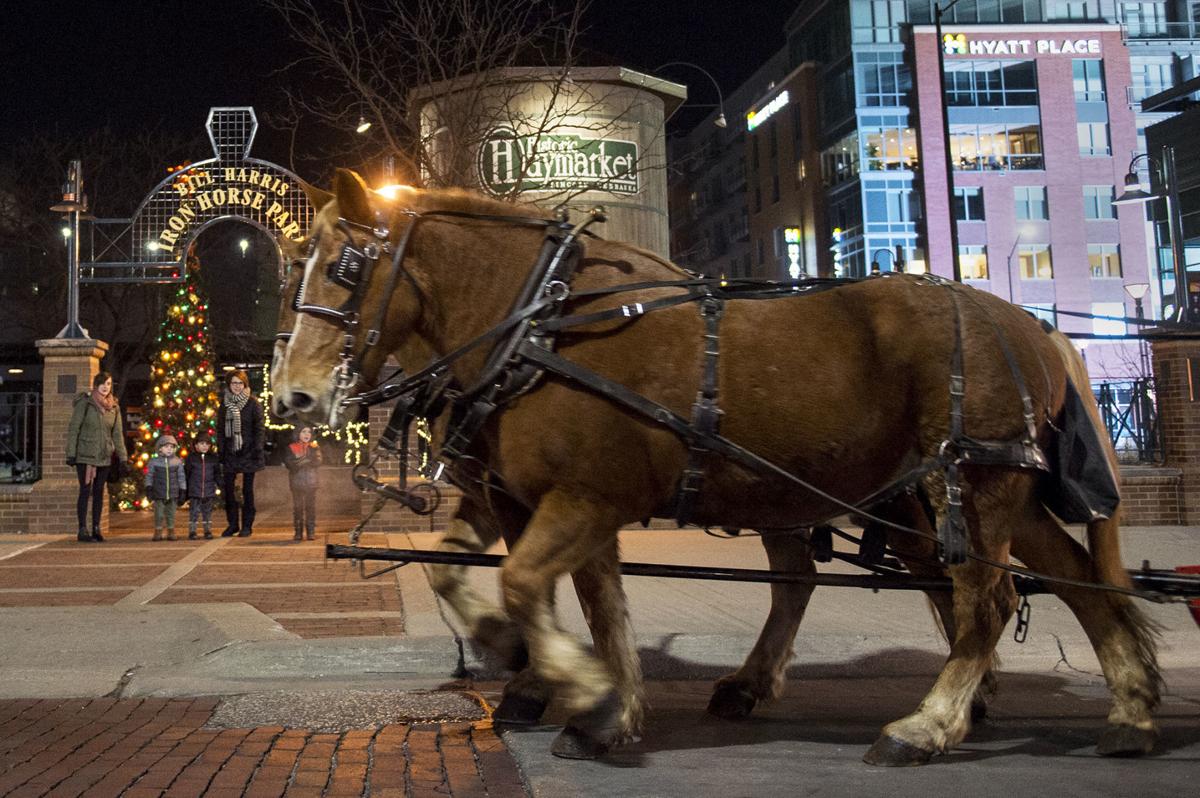 Events  
An Italian Christmas — 3-5 p.m. Dec. 9. Lincoln Music Teachers Association presentation with classical guitarist Antonio Forgione, Italian pastries will be served post-concert, $10 donation suggested, Holy Savior Lutheran Church, 4710 N. 10th St. www.lmta.info
Candyhouse Fun Shop — 10-11 a.m. Dec. 8, 15; 1-2 p.m. Dec. 9, 16; and 5:30-6:30 p.m. Dec. 13, 20. Make your own candy house, 45-minute session, reserve a spot or buy a kit to take home, $30 members, $40 non-members, $25 take-home kit, Lincoln Children's Museum, 14th and P streets. LincolnChildrensMuseum.org or 402-477-4000.
Christmas Party for Kids — 7-9 p.m. Dec. 6-7; 3:30 p.m. Dec. 8; and 3:30-5:30 p.m. and 7-9 p.m. Dec. 9. Decorating cookies, games, crafts and spaghetti supper, Connection Point, 1333 N. 33rd St. Reservations: 402-413-0017. 
Holiday Spectacular — 5-7:30 p.m. Dec. 7. Celebrate Santa's arrival, kids visit with Santa, music performances, characters in costume, indoor snowball fight and more, members free, non-members regular admission, Lincoln Children's Museum, 1420 P St. Lincolnchildrensmuseum.org or 402-477-4000.
Holidays in the Haymarket — 6-9 p.m. Dec. 7 and 11. Horse-drawn sleigh rides, live entertainment, Santa Claus and carolers will stroll the Haymarket sidewalks, performances in front of Ivanna Cone (Seventh and P streets) and at the Graduate Lincoln (Ninth and P). Facebook.com/events.
Miracle on 70th Street — 8 a.m.-noon, Dec. 8, (breakfast served 8-11 a.m.). Door prizes, guided tours of the hospital, visit with Santa and Mrs. Claus, reindeer and sleigh, carolers, crafts and live music, CHI St. Elizabeth, 555 S. 70th St. Allevents.in/nebraska/miracle-on-70th-street.
Pajama Storytime — 7 p.m. Dec. 7. Featuring the book "The Polar Express," free hot chocolate and cookies, wear your favorite cozy pajamas, Barnes and Noble, SouthPointe Pavilions, 2910 Pine Lake Road. Barnesandnoble.com/store/2939 or 402-421-7979.
Pancakes and Pajamas — 5:30-7 p.m. Dec. 13. Welcome Santa, eat a pancake dinner, photo opportunity with Santa, make Christmas crafts, wear your favorite holiday pajamas, Copple Family YMCA, 8700 Yankee Woods Drive. Registration: 402-327-0037.
"The Nutcraker" ballet — 7 p.m. Dec. 7; also 11 a.m. and 4 p.m. Dec. 8, Lincoln Midwest Ballet Co., $19-49, Lied Center for the Performing Arts, 301 N. 12th St. Liedcenter.org or 402-472-4747.
Winter Lights at Tower Square – 6-7 p.m. Dec. 7; also 4:30-5:30 p.m. Dec. 8. Celebration of lights accompanied with music, visit with Santa and Mrs. Claus, treats served, Tower Square, 13th & P streets. Facebook.com/events.
Nearby 
Jingle Jog — 9 a.m. check-in, (breakfast served 10:15 a.m.), Dec. 8. Fun run, Mahoney Park, 28500 West Park Highway, Ashland. Outdoornebraska.gov/Mahoney or 402-944-2523.
Upcoming
North Pole Express — Advanced tickets suggested. Be first to ride the train on the brand-new rails traveling through Candy Cane Lane, where you will stop to write your letter to Santa, see some of his favorite animal friends, meet Santa, enjoy treats and make your own cookie; event times available are noon, 1 p.m. and 2 p.m. Dec. 14, Lincoln Children's Zoo, 1222 S. 27th St. 402-475-6741 for reservations.