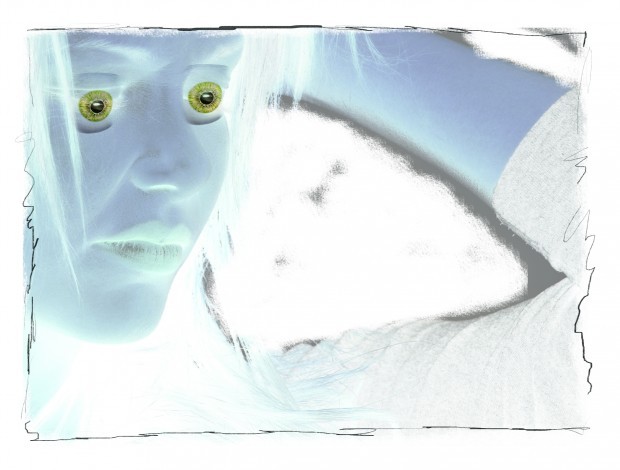 An estimated 28 million Americans suffer from debilitating migraine headaches.
Less than half of them will get diagnosed or seek help. Instead, they will suffer through the symptoms by isolating themselves, taking over-the-counter medicines and calling in sick to work, to school and to life.
Migraines are three times more common in women than they are in men.
Migraines are not just a headache. They are excruciating, often a pulsating and throbbing pain that can make the head feel as if it will explode. Some sufferers experience auras or vision changes, some vomit and some lock themselves in a dark, silent room until the pain subsides.
A new study, which was conducted by researchers at the University of Nebraska Medical Center College of Nursing Lincoln Division and Bryan Health, finds relief may not be in a pill bottle but in some relatively easy tweaks in lifestyle -- from what you eat, how much you sleep and how much you exercise.
"Generally, narcotics aren't that effective and aren't appropriate for chronic headaches," said Nancy Waltman, professor of nursing and nurse practitioner at the UNMC College of Nursing Lincoln Division. "The best treatment is a combination of dietary changes, adjustments in sleep and exercise, avoiding triggers and preventative medication.''
Waltman and Catherine Parker, nurse manager in Employee Health Services at Bryan Medical Center, conducted the 12-month study together. They had 80 participants -- all employees and students at Bryan Medical Center between the ages of 25 and 67.
Analyzing data of 28 participants, Waltman and Parker found a significant decrease in frequency (76 percent) and severity (31 percent) of migraines when participants simply adjusted their lifestyles. And 66 percent of those taking part in the study said their perception of disability due to headaches also had decreased.
"We've found that a lot of women remain silent and don't get treated for their migraines," Waltman said.
Nobody quite understands the cause of migraines, or what causes the super sensitivity to light and sound, which often accompanies migraines, she said.
"But that doesn't mean it is not real," Waltman said. "It cannot be seen on an MRI or CAT scan, yet it is very real.''
Through research and patient-reporting, medical experts found common triggers, such as irregular sleeping patterns, stress, not enough exercise, changes in the weather, bright lights, consumption of too much caffeine or alcohol, and foods containing tyramines -- a naturally occurring substance frequently found in aged and fermented foods such as cheese, chocolate, red wines, and processed meats like lunch meats.
People who suffer migraines can help identify triggers by eliminating foods containing tyramine one food at a time to see if they feel better, Waltman said. Many times, migraine sufferers are encouraged to keep a headache diary, tracking what they eat and drink, how much they sleep and other environmental factors.
In one instance, a woman who works in a very brightly lit office cubicle asked if the lights could be dimmed. The office staff agreed, and her migraines have improved, Waltman said.
Migraines cost American employers $13 billion a year as a result of 113 million lost work days due to headache or migraine, according to the Migraine Research Foundation.
"It's helpful if employers can recognize employees who suffer from migraines and make appropriate referrals for medical treatment," Parker said. "It's also important if employers can provide an outlet for exercise, stress management and massage therapy, which are all useful for migraine headache suffers."
Simple changes at home and work can reduce migraines, improve attendance, productivity and quality of life, according to Waltman and Parker.
To learn more about migraines, visit the National Headache Foundation website at www.headaches.org.