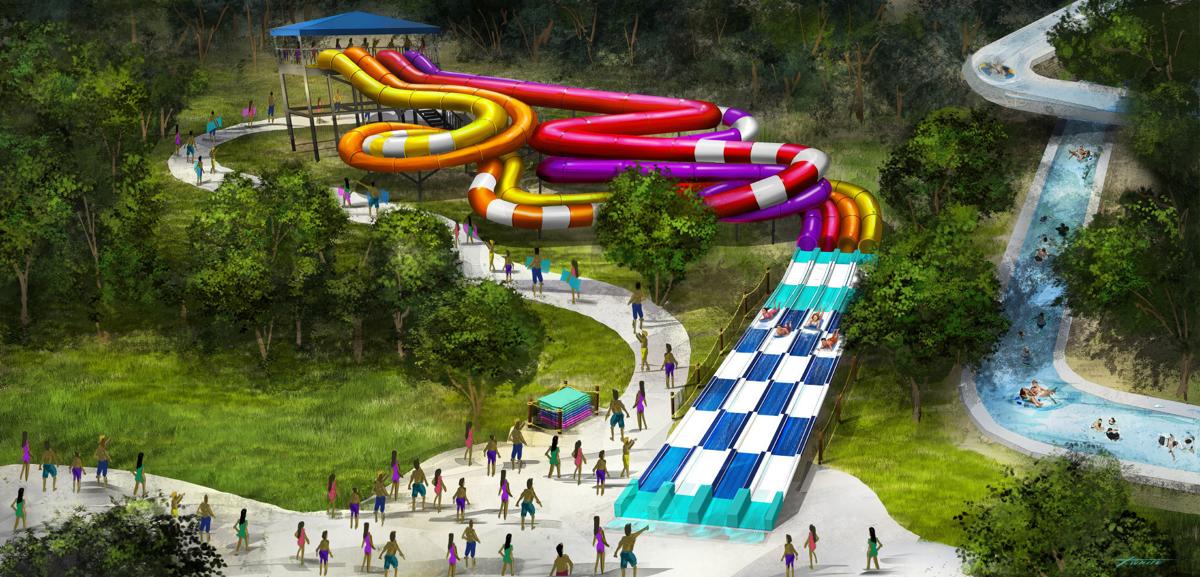 Oceans of Fun in Kansas City, Missouri, plans to build Riptide Raceway, the longest mat racing slide in the Midwest. It will debut next summer.
The five-story water slide will allow four riders to speed down side-by-side atop foam mats, racing 476 feet to the finish line.
You have free articles remaining.
The route includes a tight 360-degree loop and a rapid final descent before splashdown. "With its thrilling twists and competitive elements, Riptide Raceway is sure to be an instant fan favorite," Tony Carovillano, Worlds of Fun vice president and general manager, said in a written statement.
Riptide Raceway is being built by WhiteWater, a veteran of 35 years in water park manufacturing. The ride will follow the natural terrain of the park's landscape and is the first attraction added to the water park since 2013.
The ride will replace Diamond Head, one of the park's original water slides that opened in 1982. Entry into Oceans of Fun is included in admission to Worlds of Fun.