The monkeys have returned to the limestone building near 27th and A, but their legendary smell has not.
The former Municipal Zoo -- and, more recently, Ager Indoor Play Center -- has been gutted and rebuilt, filled with a jungle-themed playground, three black-headed spider monkeys and, on Wednesday afternoon, dozens of approving children.
The Secret Jungle doesn't officially open until May 10, when the Lincoln Children's Zoo unveils its 10-acre, $24 million expansion. But it had no trouble recruiting the small crowd to give it a test run. And a test climb. And a test slide.
The playground reaches 24 feet high, with 1,500 square feet of platforms on multiple levels connected by tunnels and spiral staircases and chutes. The 6,400-cubic-foot monkey enclosure is flush along one side, a pane of glass separating the curious children from the even more curious monkeys.
[Watch: Overview of the Secret Jungle]
"It's the ultimate attainment of our mission," said John Chapo, the zoo's president and CEO. "Which is to enrich lives through firsthand interaction with living things."
Chapo had to talk loudly, because the building was buzzing with kids, jaguar roars triggered by motion sensors in the playground, waterfall sounds from the slide, and indoor thunderstorms -- every 15 minutes, a ceiling-mounted cloud flashed with lightning, thumped with thunder and then showered hundreds of soft plastic balls on the children below, who picked them up and fed them back into pneumatic tubes.
[Watch: A thunderstorm strikes every 15 minutes]
You have free articles remaining.
The trio of monkeys watched this all from their new home. Two of them came from Omaha: Aliena is 13 and past her reproductive phase, but she cares for 5-year-old Carlos like a doting aunt. Lola is 4 and moved from Miami.
Chapo described the monkeys, which weigh 13 to 15 pounds and eat fruits, greens and vegetables, as social and curious. But they're also critically endangered, and Chapo hopes Carlos and Lola become a breeding pair.
They've been here a couple of months, settling into the zoo. But they just moved into their new habitat -- the ruins of an ancient monkey civilization on one wall, playground on another and trees and vines climbing up to 20 feet -- on Tuesday.
With their long arms and legs and super-prehensile tails, they should make the most of it, Chapo said. "The monkeys will use the volume of the area. They can use all the cubic feet."
Chapo never visited the monkeys in the old WPA Municipal Zoo, which had closed two years before he arrived in Lincoln in 1986. But he toured the building before it became Ager Play Center, and remembers all the steel cages lining the perimeter -- what zookeepers call a postage stamp collection.
The new monkey enclosure is a world away from that, he said. None of the monkey smells he heard about. None of the monkey spit.
"We don't believe there's any place like this in the world."
Photos of the secret jungle
Lincoln Children's Zoo secret jungle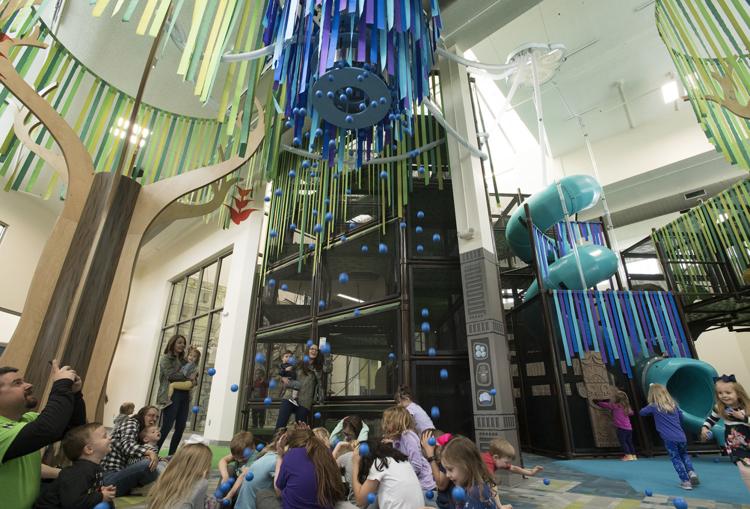 Lincoln Children's Zoo secret jungle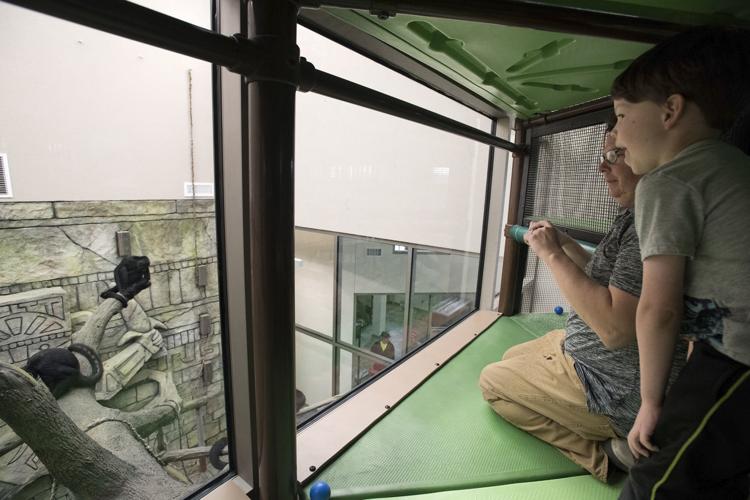 Watch: Zoogoers can come face to face with the black-headed spider monkeys
Lincoln Children's Zoo secret jungle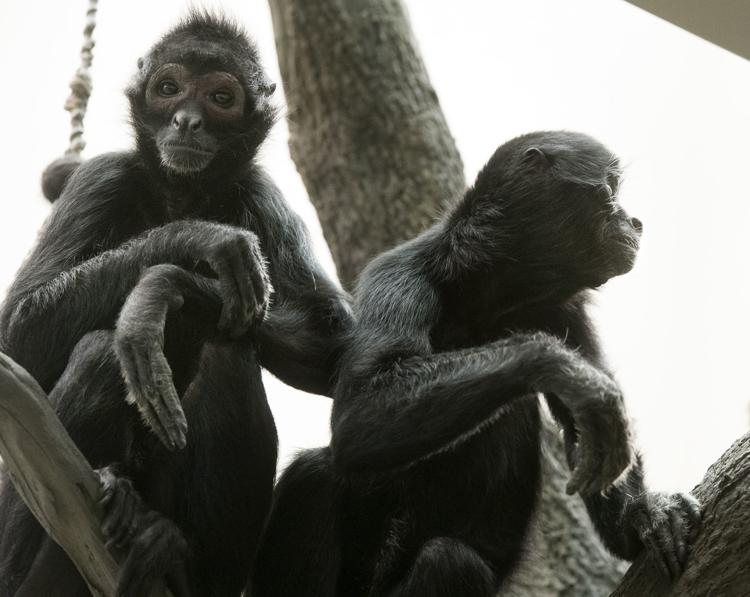 Lincoln Children's Zoo secret jungle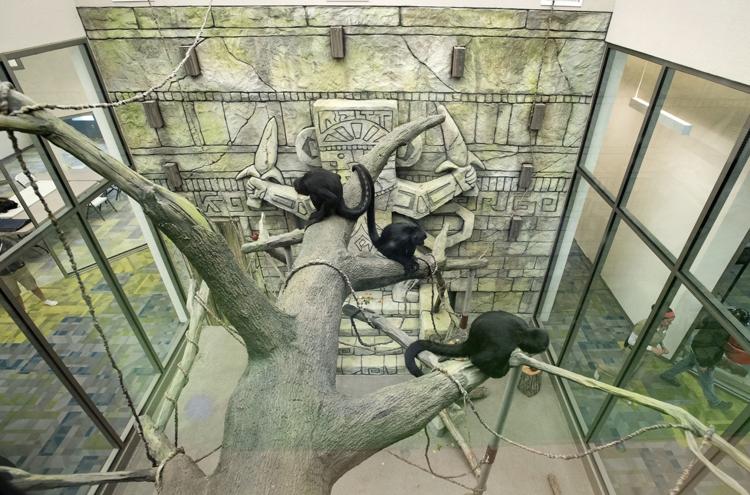 Lincoln Children's Zoo secret jungle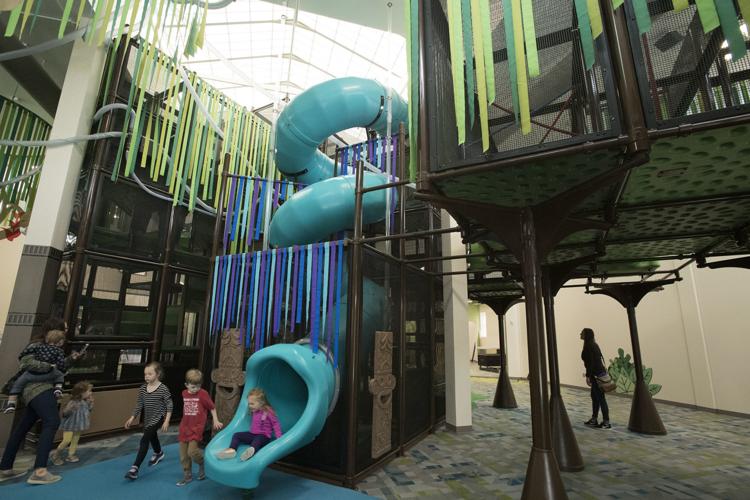 Lincoln Children's Zoo secret jungle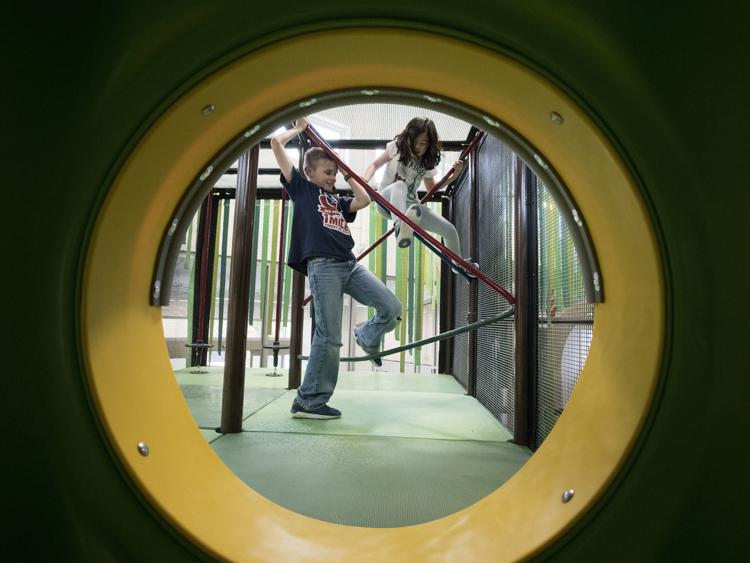 Lincoln Children's Zoo secret jungle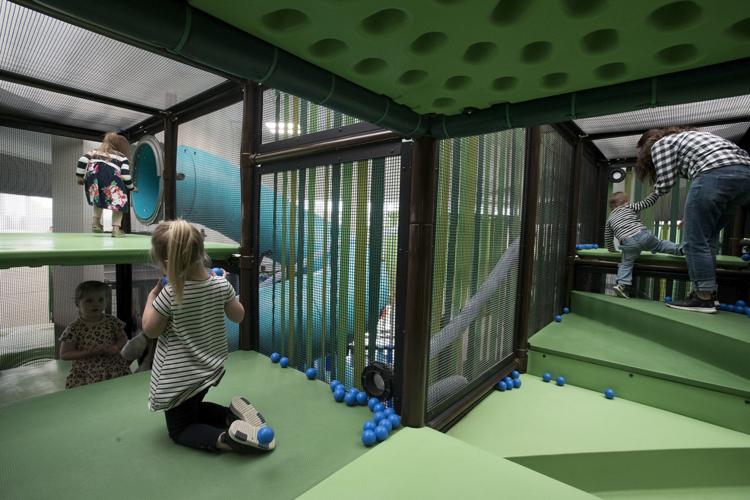 Lincoln Children's Zoo secret jungle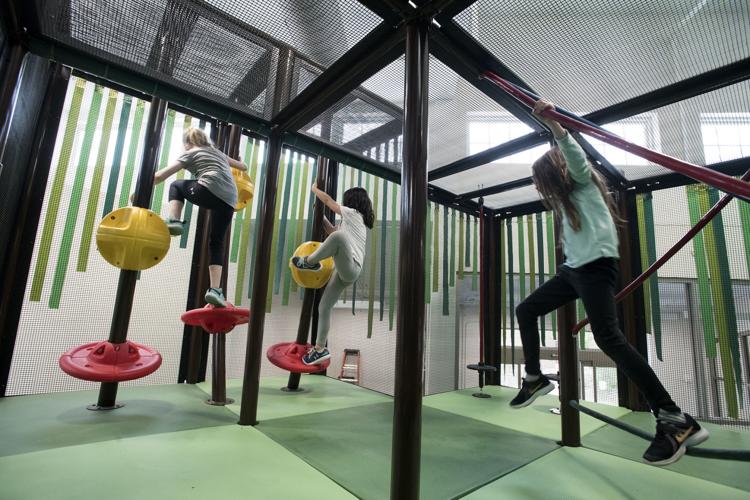 Watch: A thunderstorm strikes every 15 minutes
Watch: Overview of Secret Jungle, with monkey enclosure on the left