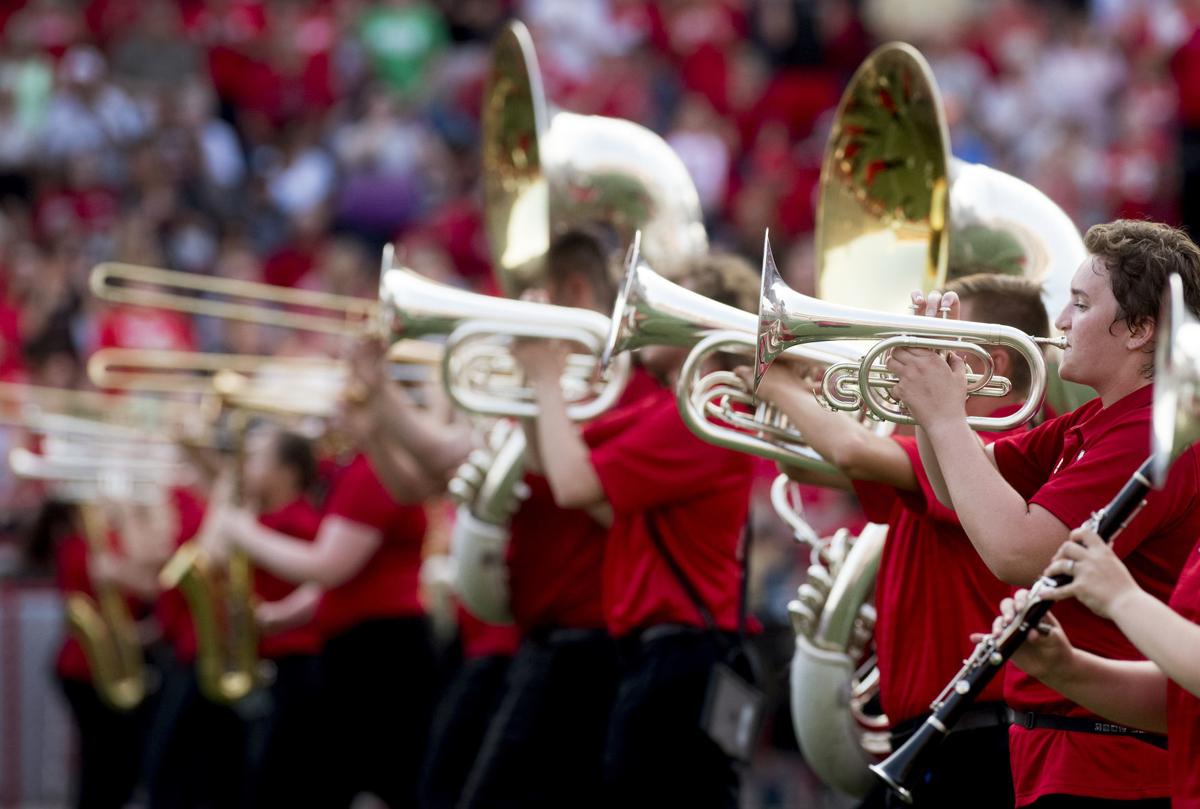 You have free articles remaining.
Events
Barnes & Noble Storytime — 11 a.m. Aug. 24. Featuring "Dog Breath: The Horrible Trouble With Hally Tosis," by Dave Pilkey, and "Where's Waldo" 30th Anniversary Edition, by Martin Handford, hands-on activities, get a coupon from the cafe for a grilled cheese sandwich with milk or juice for $4, 2910 Pine Lake Blvd. Barnesandnoble.com/store/2939 or 402-421-7979.
Book Swap — 8 a.m.-noon, and 1-5 p.m. Monday-Friday. Free books for families during these times, Carol M. Yoakum Family Resource Center, 4321 NW 48th St., 402-434-2621.
Big Top Performance: Jupiter's Circus at the Bourbon Theatre — 7 p.m. Aug. 24; 7 p.m. Aug. 25. Show includes 22 performers and 60 crew performing the theme the 12 signs of the zodiac, including the Duo Sling Act with suspended aerial apparatus, Giant Libra scales spinning from the ceiling, Leo Lions Mane and Scorpions Tail performances with fire, $20, adults and kids, 1415 O St. Tickets: facebook.com/events/526729594526223/
College View farmers market — 10 a.m. Aug. 25. Items for purchase, families can use their SNAP cards, 4801 Prescott Ave. Sundayfarmersmarket.org.
Cornhusker Bank Appreciation Week — Aug. 21-23. All Cornhusker Bank locations.
*Win it Wednesday — 8 a.m.-5 p.m. Aug. 21. Enter at any location to win a giveaway including: Chair, cooler, blanket, umbrella, bag, tumblers and more.
*Frankfurter Friday — 8 a.m.-5 p.m. Free hot dogs, cracker jacks and bottled water at all locations. Cornhuskerbank.com/Customer-Appreciation-Week.aspx
F Street Neighborhood farmers market — 4-7 p.m. Aug. 20. 1302 F St.
Family Night event — 5-8 p.m. Aug. 22. Games and activities available for working parents and families, free for members, $9.95 adults, $10.95 kids 18 months to 15 years, free kids under 18 months, Lincoln Children's Museum, 1420 P St. LincolnChildrensMuseum.org or 402-477-4000.
Free canoeing at Holmes Lake — 5:30-7:30 p.m. Aug. 28. Instruction, canoe, paddles and life jackets provided, meet on the north side of the lake, 70th and Normal Blvd.
Haymarket farmers market — 8 a.m.-noon. Aug. 24. Live performances at Iron Horse Park, Downtown Historic Haymarket, Seventh and P streets.
Live Yes Studios Developmental Disabilities fundraiser — 4-8 p.m. Aug. 24. Families are invited to participate in an art raffle, hands-on ceramics activity, face painting, screen printing shirt making, live music with Oatmeal97 and Universe Contest Bands, Clean Slate food and Meadowlark Coffee, 1233 Arapahoe St. Facebook.com/events.
Lux Summerfest — 1-4 p.m. Aug. 25. Art activities including balloon sculptures, paper marbling, spin art, wire jewelry and air dry clay; food includes grilled burgers, hot dogs and shaved ice; Live music with The Wildwoods Duo 1-2:15 p.m.; The Midnight Wanderers 2:30-4 p.m.; Also face painting, henna tattoos and pottery wheel demonstrations, free, LUX Center for the Arts, 2601 N. 48th St.
My Big Fat Greek Festival — 4-9 p.m. Aug. 23. 11 a.m.-9 p.m. Aug. 24. Authentic Greek pastries, jewelry, gifts, kids activities, Greek music and dancing by the Dynamis Dancers of Lincoln, $2 adults or bring a non-perishable food item; free, kids 12 and under; free, military, firefighters, first responders and police officers, Annunciation Greek Orthodox Church, 950 N. 63rd St. More information 402-560-5150.
Movie night at The Railyard: "ET" — 6 p.m. Food and beverages available for purchase, free, 350 Canopy St.
Nickolodean's JoJo Siwa Dream Tour and The Belles — 7 p.m. Aug. 24. Pinnacle Bank Arena, 400 Arena Drive. Tickets: PinnacleBankArena.com.
"No More" — 4-10 p.m. Aug. 25. Community leaders will speak on domestic violence, trafficking, abuse, bullying and more, free food, hands on activities, live hip hop performances by 4ONE, Rich Tycoon,k STRwaa, Queen Ekco, Mr. Buck and more, Peter Pan Park, 33rd and W.
Red Panda Run: Lincoln Children's Zoo — 8 a.m. Aug. 24. Run through the Zoo past your favorite animals in 5 separate heats, must register for kids ages 2-18 years of age, adults and kids under age 1 are free to run along in the race, race packet includes: red panda T-shirt, medal, race bib, zoo admission and train ride, $30, non-members; $25, members, packets can be picked up on Aug.23, from 9 a.m.-5 p.m. or on the morning of the race, register at Lincolnchildrenszoo.org.
Special needs fishing event: Holmes Lake — 11:15 a.m. Aug. 24. Check in and meal; Clinic start time is at noon. Aug. 24. All fishing equipment is provided, this clinic is for families who have kids with special needs; hot dogs, chips and beverages are provided, bring your lawn chair and kids, meet at shelter 1, 70th and Normal Blvd.,each participant must complete a waiver and return it to Arc of Lincoln, a parent or guardian must accompany youth, register by Aug. 23, call Michele at 402-4218866 or email director@arclinvoln.org.
The Paper Ballet — 7 p.m. Aug. 24. Paper fashion show, dance performance, photo gallery and dessert buffet, the project brings to life paper fashion and dance all set in the beautiful Nebraska landscape, captured through photographic journalism by S+J Photography,$45, Rococo Theatre, 140 N. 13th St. Tickets: Tutu Tix at 435-222-2849.
Wild Wednesdays: Lincoln Children's Zoo — 10 a.m.-8 p.m. Aug. 21 and Aug. 28. See the special animal demonstrations on the animal encounter stage, 1222 S. 27th St. Lincolnzoo.org or 402-475-6741.
Nearby
Midwest Pirate Fest — 11 a.m.-6 p.m. Aug. 24-25. Spend time in the Pirate's Port, Enchanted Forest and the Sea-side Towne, multiple live stage performances, hands-on games, make & take activities, daily treasure hunts, learning demonstrations for the whole family, artisan exhibits, festival marketplace, carnival foods, variety of local Nebraska wines and cider, 11001 S 48 St Papillion. Bellevueberryfarm.com.

Concerts
Capital Jazz Society: Chez SoDo — 7-9:30 p.m. Aug. 26. Chesanek Quintet, free, 11th and K streets.
Cornhusker Marching Band exhibition — 7 p.m. Aug. 23. Watch and listen to a preview of the first half-time show, of the 2019 football season, free, Memorial Stadium, enter through gates 3 and 6, One Stadium Drive.
Lincoln Community Garden Performance series — Aug. 21, The Midnight Wanderers; Aug. 28, The Shucks Brothers, enjoy music in an outdoor setting, free, concessions available, Lincoln Community Foundation Garden, 1415 N St.
Hub and Soul concerts — 5-8 p.m. Aug. 22. Emily Bass and the Near Miracle, bring your own chair or blanket, food and craft beer available for purchase, Union Plaza, 228 N. 21st St.
SouthPointe Pavilions: Noteful Times concert — 6:30-8:30 p.m. Aug. 23. Hector Anchondo Band, free, 2910 Pine Lake Road.
Telegraph District concert series — 6-9 p.m. Aug. 21. The Band Wise; AM FM Band, The Mill Coffee & Tea, 330 S. 21st St.