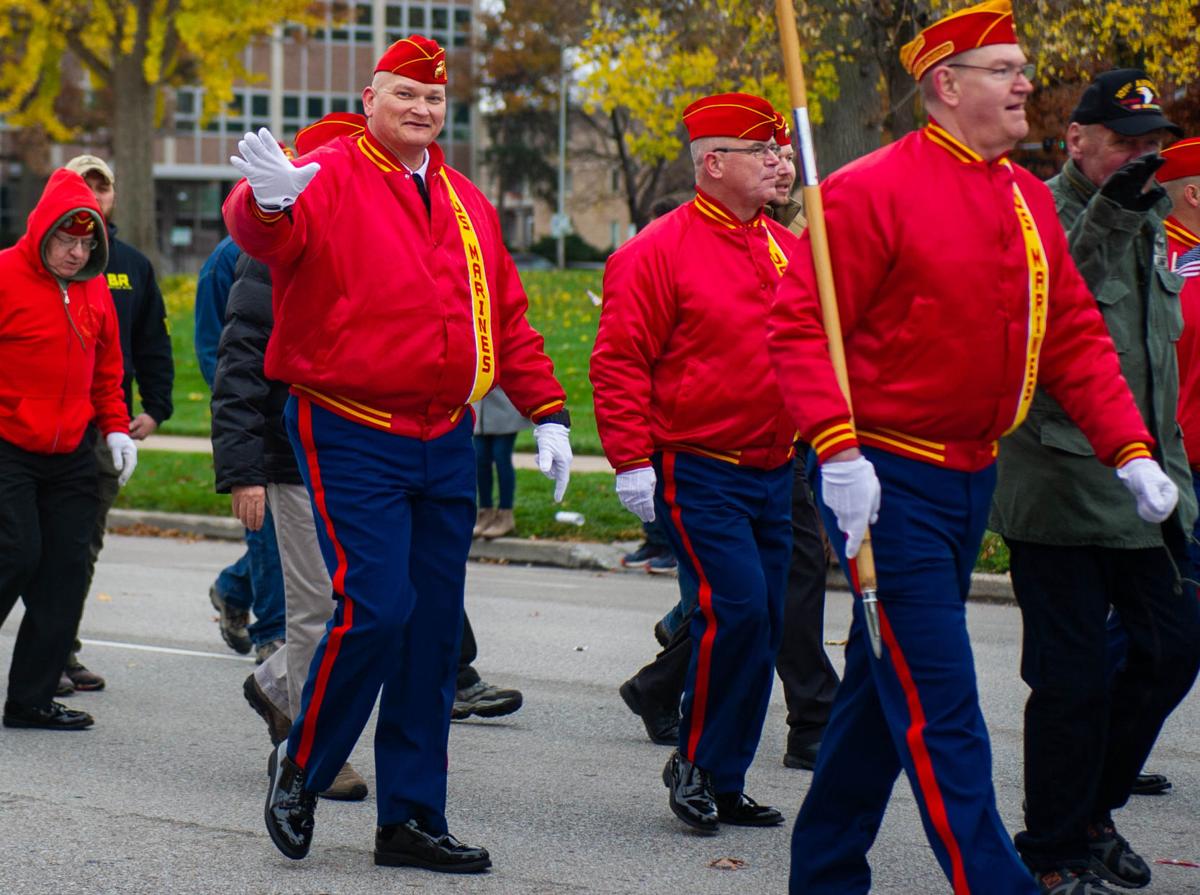 Events
Barnes & Noble Storytime: "The Monster at the End of this book" and "People in Your Neighborhood" — 11 a.m. Saturday. Listen to stories about the Sesame Street characters. Get a coupon for a grilled cheese sandwich with milk or juice for $4, 2910 Pine Lake Blvd. Barnesandnoble.com/store/2939 or 402-421-7979.
Book Swap room — 8 a.m.-noon and 1-5 p.m. Monday-Friday. Carol M. Yoakum Family Resource Center, 4621 N.W. 48th St.
Candy buy-back: 5 dental office locations — 8 a.m.-5 p.m., Wednesday; 8 a.m.-5 p.m., Thursday; 8 a.m.-noon, Friday. The following locations are buying back kids candy for 50 cents per pound, Lincoln Family Dentistry, 5500 O St. 402-467-1000; Preserve Family Dentistry, 4303 S. 84th St., 402-413-7000; Coddington Dental, 1320 West A St. 402-438-5555; North Star Dental, 5800 N. 33rd St., 402-742-0000; Southpointe Dental 7940 S. 13th St., 402-423-3333.
Craft Thursdays: Makit Takit — 4-7 p.m. Thursday and Nov. 14. Bring your own knitting, crochet or other portable craft projects to work on in a creative environment with others, meet new friends, feel free to bring in food and drink, free event, 4720 Prescott Ave. Makittakeit.com or 402-483-4232.
Dinosaurs at Dusk Origins of Flight: Mueller Planetarium at Morrill Hall — 11 a.m. Saturdays; 2 p.m. Sundays, through Dec. 1. $5, adults; $4 (kids 4-18); $3, museum adult member; $2, museum kid member, no showings on home game days, Planetariumatunl.edu or 402-472-2641.
Kids night at Screamers Family Restaurant — 5-9 p.m. Nov.12. Come enjoy dinner and listen to all your favorite childhood tunes, performed live by the Screamers staff, kids 10 and under eat free with adult purchase, 803 Q St. Screamersdining.com or 531-500-2550.
Investigate: Second Saturday Science Lab: Morrill Hall — 10 a.m.-noon. Saturday. The topic is the sun, earth and universe, kids ages 5-10 can get a mark on their calendar for every three events attended, then qualify to move up as a science investigator and get a prize. Go to museum.unl.edu/investigate to download and print your kids calendar, or pick-up a copy of the calendar on your next museum visit, free event with regular admission, 645 N. 14th St. Museum.unl.edu.
You have free articles remaining.
Lincoln Children's Business Fair — 2-4 p.m. Saturday. Kids develop a brand, create a product or service, build a marketing strategy, and then open for customers at a one-day marketplace. There will be 40 booths at the first time annual event, free but must fill out an application to participate online, 1035 N. 33rd St. Register:Childrensbusinessfair.org
Oh Snap Science event: Lincoln Children's Museum — 10:30 a.m. Wednesday and Nov. 13. Every Wednesday enjoy a 10-20 minute demonstration engaging kids in a range of scientific subjects and encourage kids to ask why, free with museum admission or membership, 1420 P St. Lincolnchildrensmuseum.org 0r 402-477-4000.
Nebraska Finals Rodeo Barrel Races — 5–9 p.m., Friday; Saturday 9 a.m. – 5 p.m.; Sunday 9:30 a.m. – 2 p.m. food and beverages available for purchase, including LEC's famous Austin Blues beef brisket with house made barbecue sauce, Lancaster Event Center, 4100 N. 84th St. Lancastereventcenter.org.
Santa Cop Auction — 11 a.m.-5 p.m. Sunday. 11 a.m., doors; Noon, silent auction; 2:30 p.m. Live auction, benefiting Lincoln Police Union charities Santa Cop program, that keeps Christmas magical for all kids, Center for People in Need 3901 N. 27th St.
Veterans Day Parade — 2 p.m. Saturday. Opening ceremony for the parade starts at the State Capitol, north side steps, 1445 K St. The parade route will then continue from South 21st and K streets, moving west to South 14th Street, free event, Lincolnveteransparade.org.
Farms and seasonal activities
Arbor Day Farm "Tree Adventure" — 10 a.m.-5 p.m. Monday-Saturday; 11 a.m.-5 p.m. Sunday. Visit and experience an award winning nature themed attraction the Tree Adventure. Activities including travel the Treehouse Trail, explore the south Table Creek Trail, play and learn in the Nature Explore classrooms, see "Trees in the Movies," an enjoyable 15–20 minute compilation of 90 scenes, from 66 classic movies in which trees have starring roles, get a free tree from the Lied Greenhouse, see website for prices, 2311 Arbor Avenue, Nebraska City. Arbordayfarm.org or 402-873-8717.
Bellevue Berry Farm & Pumpkin Patch — 9 a.m.-6 p.m. Monday-Thursday, $7; 9 a.m.- 6 p.m. Friday, $7; 10 a.m.-6 p.m., Saturday-Sunday, $10; zip lines, fun lines, giant bounce pillow, Pirates Cove, Enchanted Forest, and Frontier Town, Hayride through the spooky forest, 11001 S. 48th St., Papillion. Bellevueberryfarm.com/calendar or 402-331-5500.
Save the Date 
Lincoln Midwest Ballet Company: 35th annual Nutcracker Ballet — 2 p.m. and 7 p.m. Dec. 14; also 2 p.m. Dec. 15, Lied Center for Performing Arts, 301 North 12th St. Tickets: $31-$51, $21-$38, students, available at the Lied Center box office (402) 472-4747 and online at liedcenter.org