Colin Kruse is an avid Husker fan who grew up going to games at Memorial Stadium with his grandfather, and he kept going while a student at the University of Nebraska-Lincoln.
That's slowly changed. Not his devotion to the Huskers, just his devotion to watching them, standing on his feet in the South Stadium student section.
That, before too long, began to get old.
Kruse bought season tickets his freshman and sophomore years and went to most games, at least at first.
But after a while, he began to leave after the first quarter or two and watch the second half at his fraternity house. He liked being at the start of games, which featured the Tunnel Walk, and taking part in other pregame hype that led to the kickoff.
But once he moved off campus, he and his friends watched most games from the comfort of their apartment.
"I just didn't feel like standing for the whole game, when you can sit on a nice couch."
He's not alone. He figures about a quarter of his college friends are regular game attendees — and the powers that be in Memorial Stadium are paying attention.
While Memorial Stadium's 368-game NCAA-record sellout streak continues, attendance at college football games overall hit a 22-year low in 2018, and the average attendance at Big Ten games sunk to its lowest average since 1993.
Nebraska — with an average of 89,034 fans each game in 2018 — remains one of the top draws. Memorial Stadium's official attendance has declined 2.4% over the past four years, compared with the average 7.6% dip in NCAA Division I schools overall.
But those attendance numbers — based on ticket sales — are often significantly higher than the actual number of people sitting in the stadium. And it's the people staking out their place on the bleachers that people such as Garrett Klassy are honing in on these days.
"It's easy to get demographics of who's purchasing the tickets," said Klassy, the Huskers' senior deputy athletic director. "Everyone wants to know now who's actually using the tickets."
One of Klassy's main charges in the job he started two weeks ago is to figure out how to improve the fan experience so they keep coming.
Nebraska plans to use data from the ticket company it works with to figure out more about people in the stadium: when do they come and when do they leave, which concession stands do they use, what do they buy? Do they want more highlights of other games?
"One of the things we can't afford to do is take for granted the great fan base we do have," he said.
Officials attribute dropping attendance at college football games to a number of factors: Nearly all games are televised and streaming services mean people can watch almost anywhere, people don't like the early start times, and tickets are not cheap and they compete with options for those hotly contested entertainment dollars.
Showing more highlights of other games is one way to counteract those trends. 
Nationally, another popular way to counteract dropping attendance is by following the lead of minor league baseball, Klassy said.
"They're turning the game into an event," he said.
Texas has "Bevo Boulevard," with live bands and rides and face painting and parades to attract fans.
You have free articles remaining.
Nebraska does a much smaller version of that: vendors outside the stadium and various inflatables and other family activities at the Husker Nation Pavilion.
Kruse said he likes the atmosphere on gameday and often goes to the Railyard or a tailgate until the game starts, then heads home with friends to watch.
"It's fun to be down there," he said.
But Klassy said he doesn't think pregame activities and the giant television screen in the Railyard have impacted attendance numbers.
"We think it helps," he said. "If people have tickets or not, they come down and really experience what Nebraska (gameday) is like."
The fan experience is important, he said, but how the team is playing matters, too.
Case in point: The student ticket allotment for last year — Scott Frost's debut season as NU head coach — sold out earlier than it had in several years, said Associate Athletic Director Keith Mann.
Nebraska sells about 6,500 student tickets each year, but the marching band and seats assigned to student-athletes brings the number closer to 7,500, Mann said.
This year, NU offered "mini-plan" tickets — three games other than Ohio State using seats not claimed by visiting teams. It sold 711 of those mini-plans and sold all 292 similar "mini-plans" for students.
Mann said part of the work NU will do this year is a survey of season-ticket holders, the first such survey since 2013.
Then, he said, 54% of season-ticket holders were 55 years or older.
And many of those have been loyal fans for decades.
Bob Cather, 95, is one of them. Since 1946 he attended every game (except for that one in 1984) until a few years ago, when the stairs and the crowds and the walk from the car to the stadium got to be too much.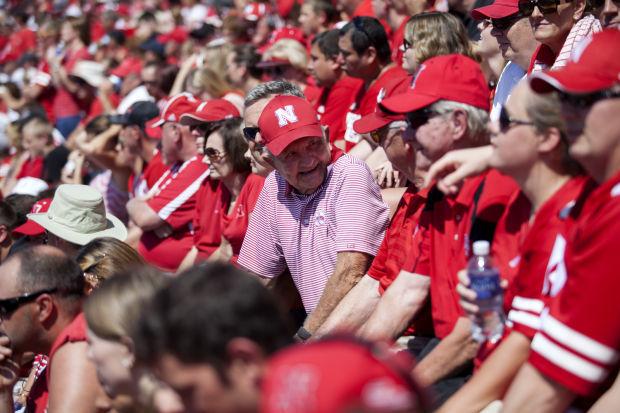 "We're up in the balcony, so the steps and everything. ... He just decided he'd rather watch it on television," said his wife, Cece Cather.
The Cathers have kept their tickets and — like many longtime season-ticket holders who either share them with family and friends or sell them — now let their son use them.
Their son Scott — who graduated from UNL in 1977 and attended games with his dad for nearly two decades after his mom quit going with him — still goes to nearly every game.
He could watch them on TV, he said, but it's not the same.
"It's a different feeling when you go to the game," he said. "It's more personal, I guess. Maybe you can see the replays better (on TV), but all the fans and players get you all excited."
Crazy Husker fans through the years
Larry the Cable Guy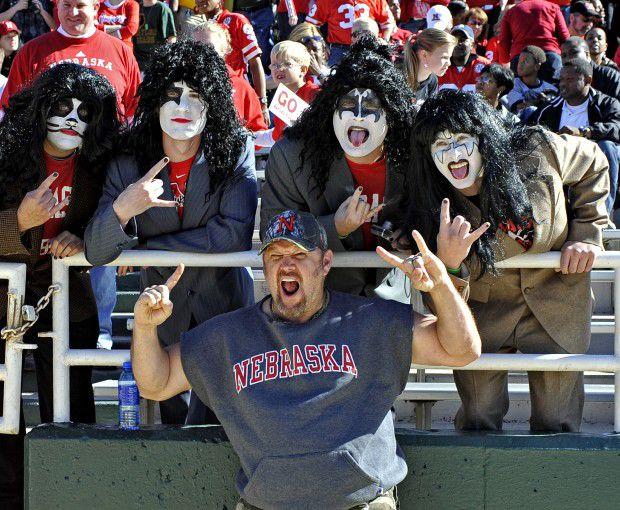 Letting loose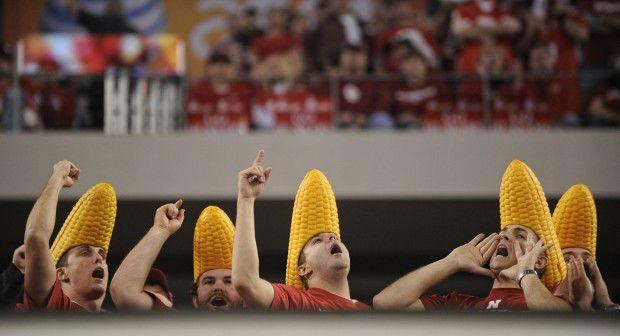 JUST COOL IT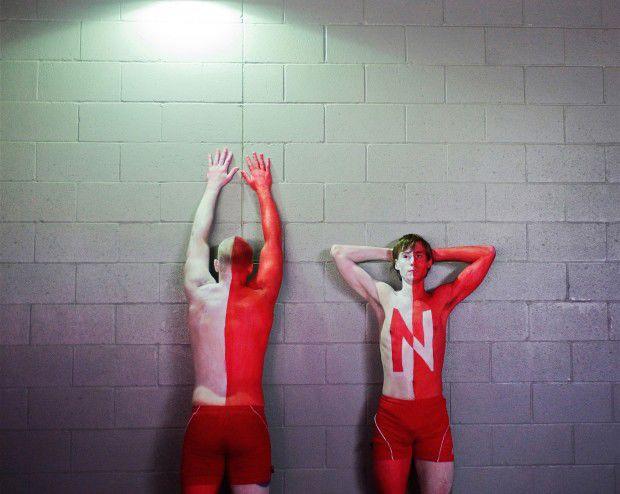 Fan in balloons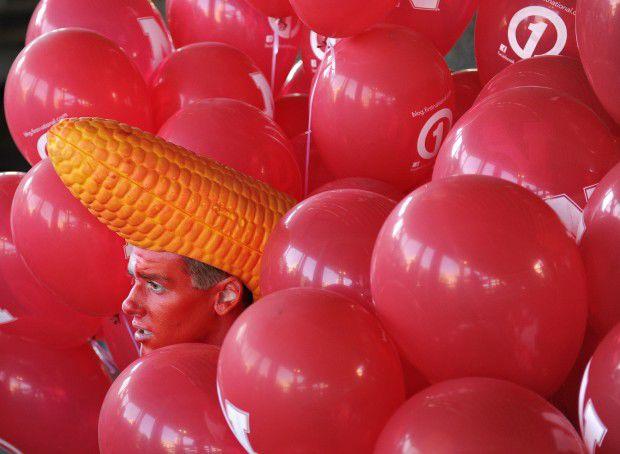 Volleyball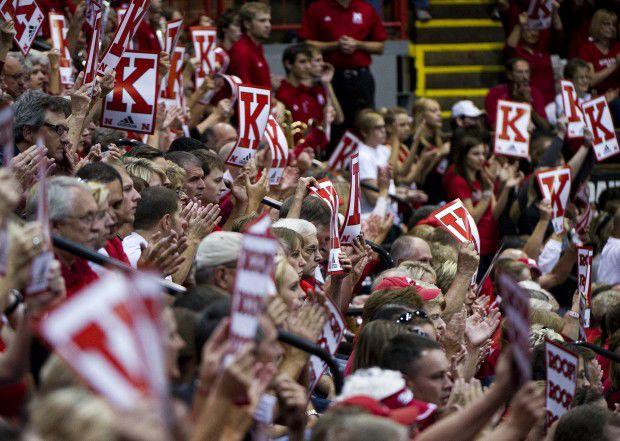 NU Fan Day, 8.18.18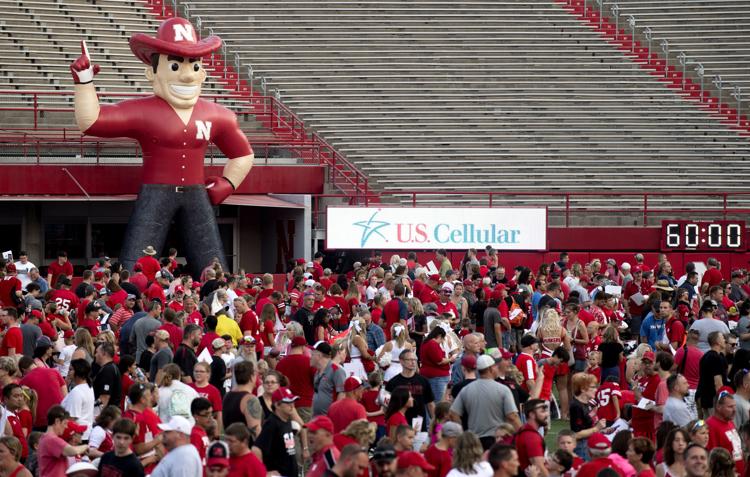 Cornhead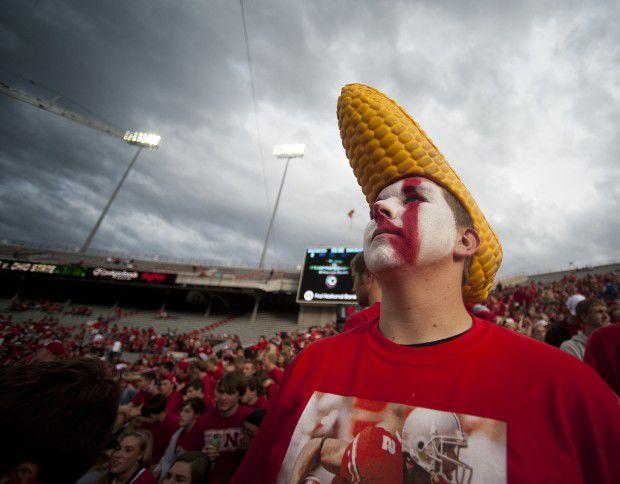 Fans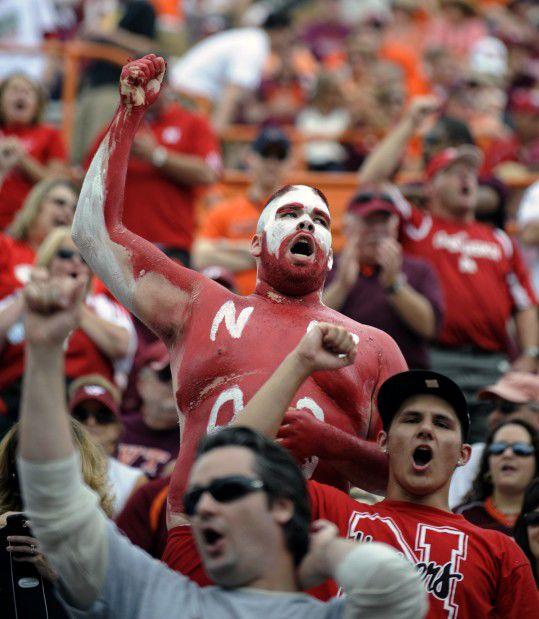 2017 SPORTS YEAR END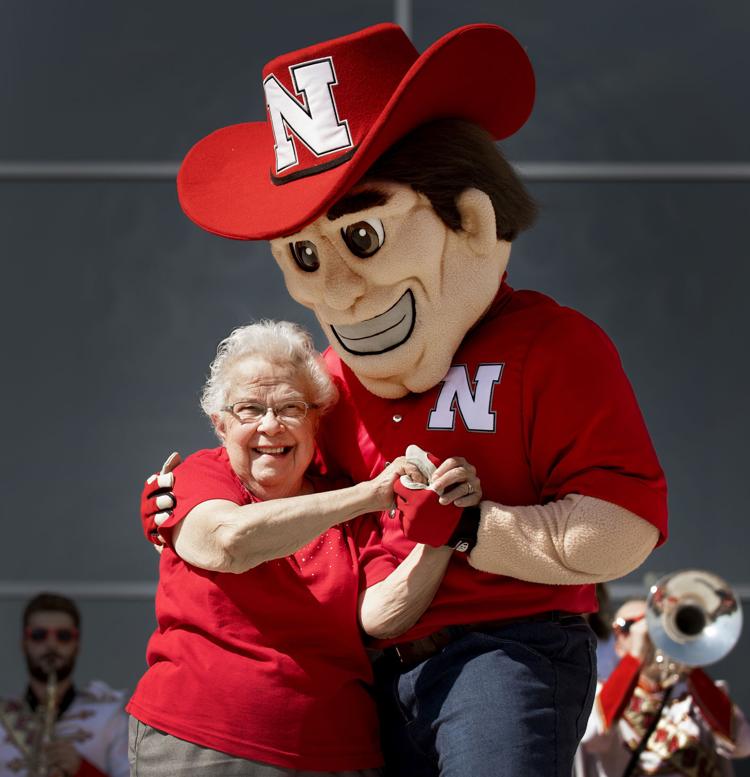 Walking corn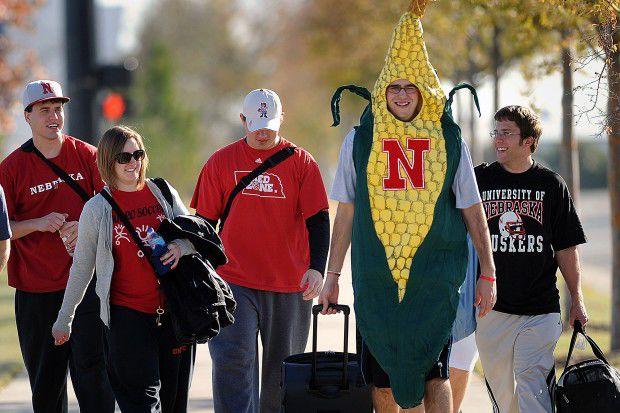 Go Big Red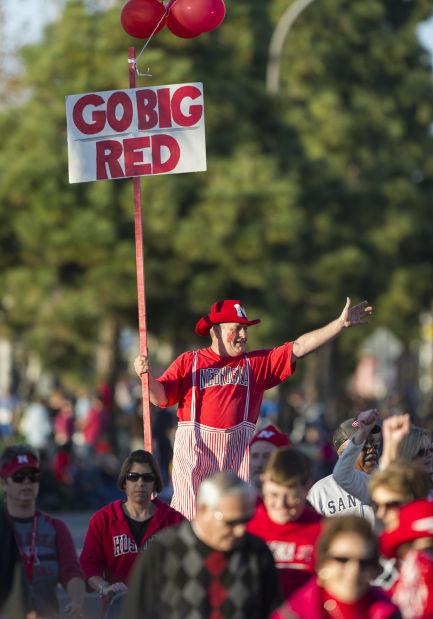 Crowd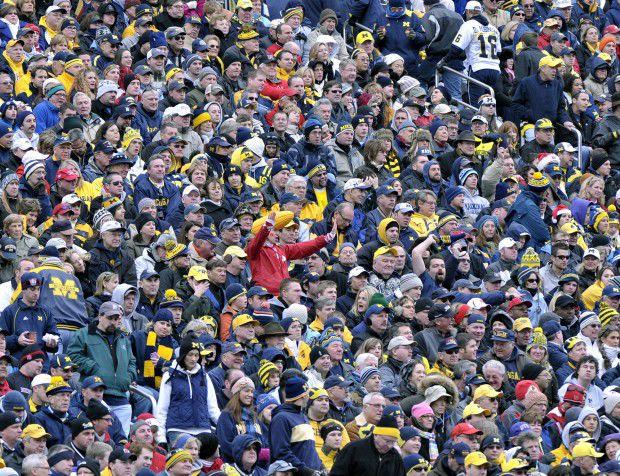 NU football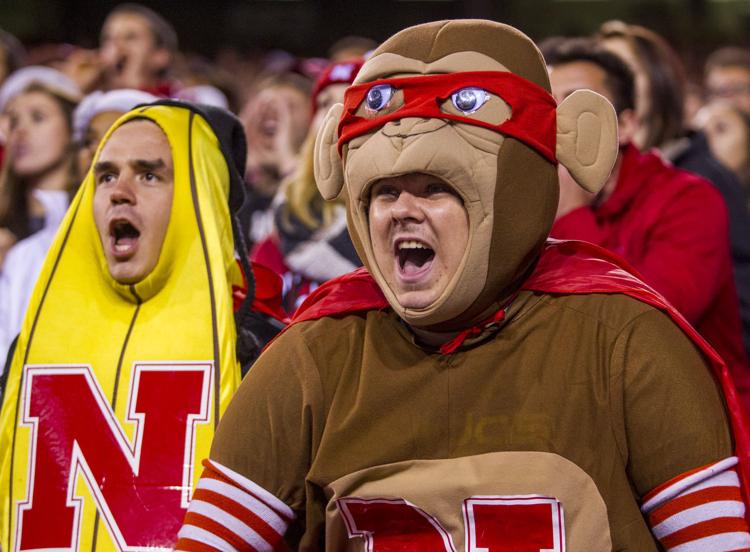 Natilly dressed fans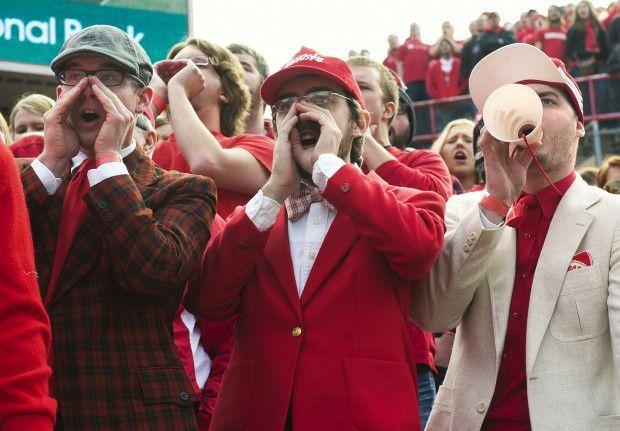 Fan solo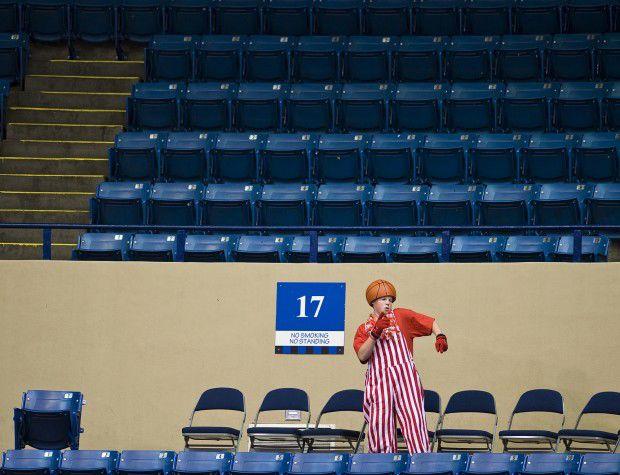 BIRCH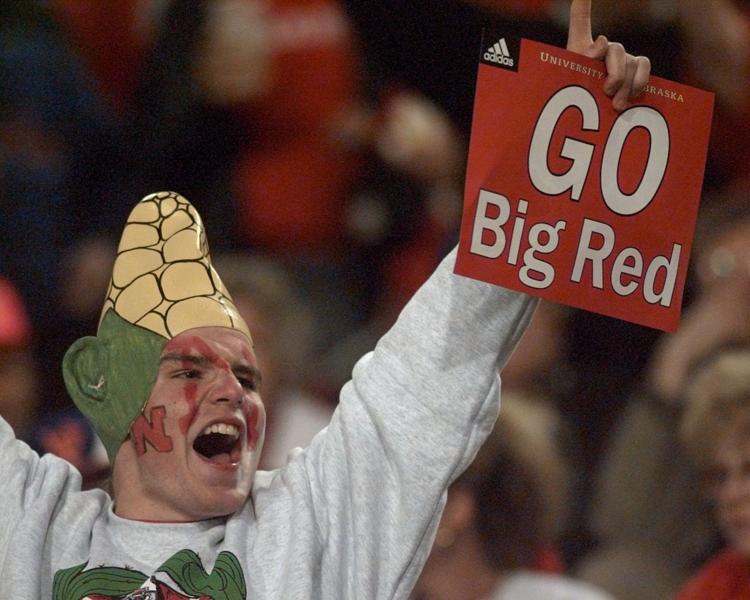 Nebraska vs. Illinois, 9/29/17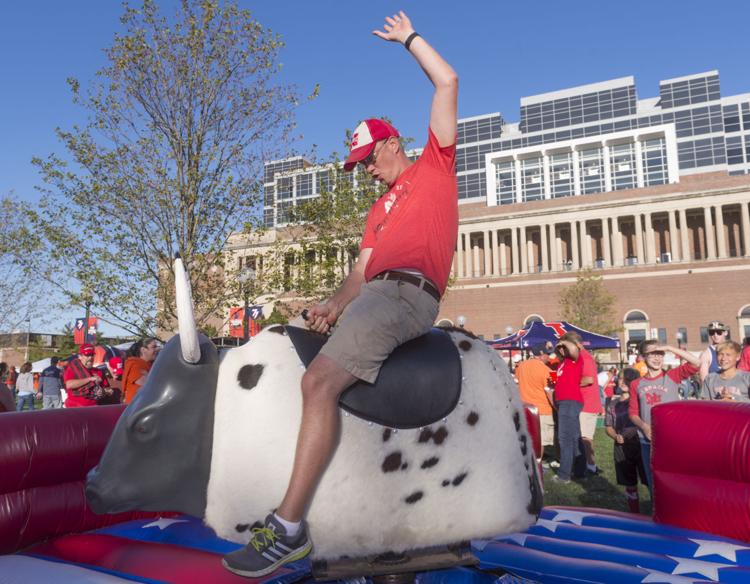 Belly button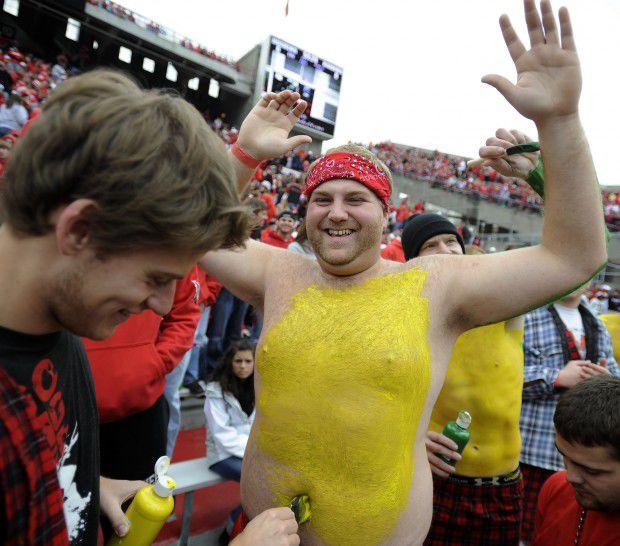 Husker Fans, 10/05/2013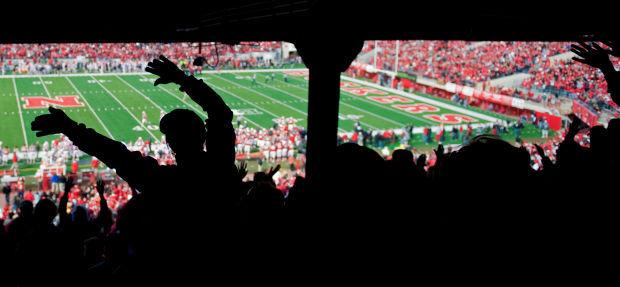 Corn cookout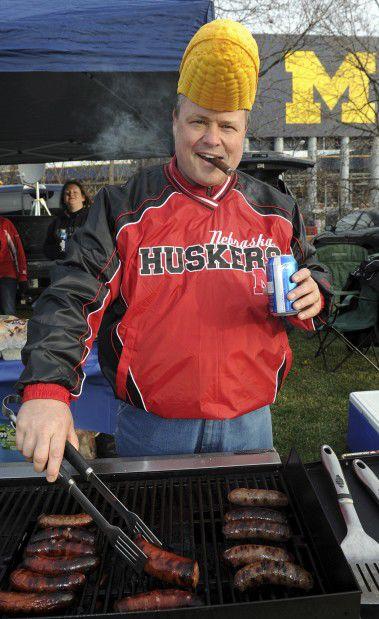 Ohio State vs. Nebraska, 1.21.2012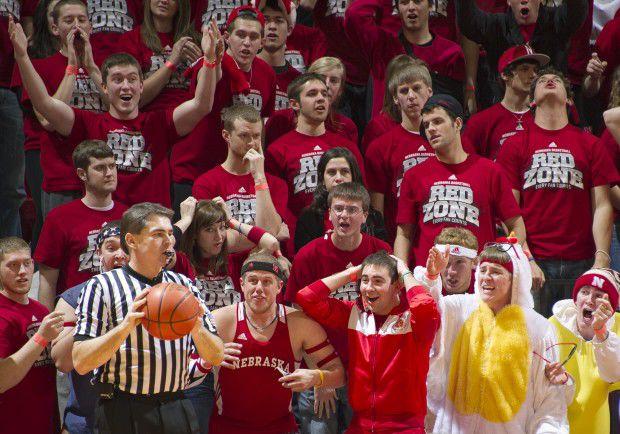 Suh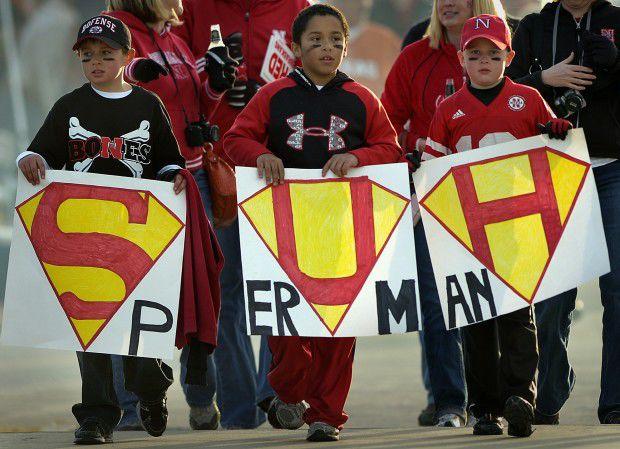 Crowd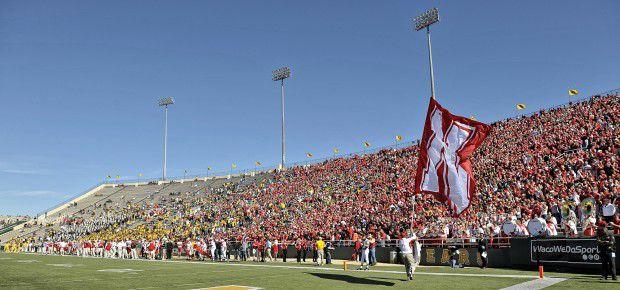 Waiting for tickets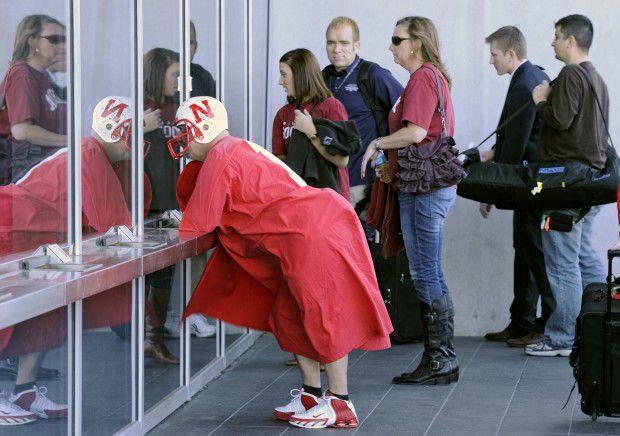 Memorial Stadium