The lead tiger keeper at the Lincoln Children's Zoo has been with the city's newest and biggest predators since the beginning of their voyage.
Kim Jacobson traveled to San Diego in October to introduce herself to the pair of Sumatran tigers, 250-pound brothers born six months apart.
And she flew back to Nebraska with them in the FedEx jet, giving them comfort through their crates and, when they needed it, water.
"We sat with them through the entire journey," she said. "They did really well."
She's worked with them for six months now. She knows how to tell them apart, the little differences in their looks and personality.
Kumar, the oldest at 3½ years, has black check-mark designs above his eyes. He's a little unabashed, often the more front-and-center tiger of the two.
And Axl has black triangles above his eyes. A zoo donor named him after the Guns N' Roses singer, but the younger brother is more backstage.
"He's a little more reserved, but I definitely call him sassy," Jacobson said. "He's more vocal, tells me what he's thinking."
She trains them daily through a chain-link gate secured by five padlocks. With a bucket of meat chunks and a pair of 12-inch tweezers, she rewards the tigers for behaviors that allow their keepers to take care of their health -- presenting paws to allow claws to be trimmed, for example, or laying down to accept a needle.
She knows these animals. She's on a first-name basis with them.
Soon, so will the rest of Lincoln.
After two years of construction, the Lincoln Children's Zoo next month will unveil most of its 10-acre, $24 million expansion, including spider monkeys in an indoor jungle playground, a trio of giraffes in a high-tech indoor-outdoor enclosure, a new education center and cafe -- and, for the first time in Lincoln, tigers.
Until now, those tigers have largely been kept under multiple locks and keys. Zoo officials staged a news conference in September to introduce the first giraffe to Lincoln, but they ushered in the tigers a month later with zero fanfare.
"It's best to transport these animals privately," said John Chapo, the zoo's president and CEO. "We like to give them a chance to settle into their homes."
Sumatran tigers are the world's rarest and most endangered, with fewer than 500 believed to be in the wild and about 90 in captivity. Their move to Lincoln is part of a long-term species survival plan, a distribution of animals to keep their genetics diverse.
The two tigers, born at the San Diego Zoo in separate litters, flew first to Omaha and then, with the help of big-cat experts from the Henry Doorly Zoo, were trucked down the interstate to Lincoln.
"It was perfect. The animals marched right into their new home."
And they seem to be thriving here, Chapo said. Their enclosure includes three large bedrooms behind the scenes, and a 5,000-square-foot outdoor habitat with grass, boulders, a pond and flowing stream, a cave that's cooled in the summer and heated in the winter.
The enclosure is surrounded by 17½-foot fencing, and zoo-goers will meet the predators through 2-inch glass in a covered viewing area.
They can also share a seat with them. The zoo hired an Ohio company to retrofit an old Jeep and split it down the middle, so the tigers can sit on one side of the glass and the public on the other.
The Jeep's tiger-side tires are filled with concrete because of the strength of the animals, Chapo said. He hopes to demonstrate their power with tug-of-war matches between humans and tigers, the rope stretched through the fence.
They'll grow to about 300 pounds on a steady diet of vitamin-fortified meat -- Kumar gets about 6 pounds per week; Axl eats a little less -- and an occasional treat of rabbit or goose. Still, they're not the biggest cats. Amur tigers can grow twice the size, Chapo said.
"But these are large enough for a children's zoo."
Lincoln Children's Zoo tigers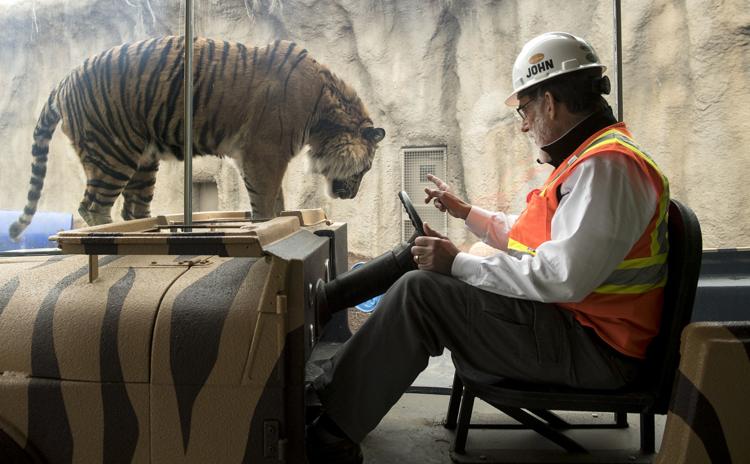 Lincoln Children's Zoo tigers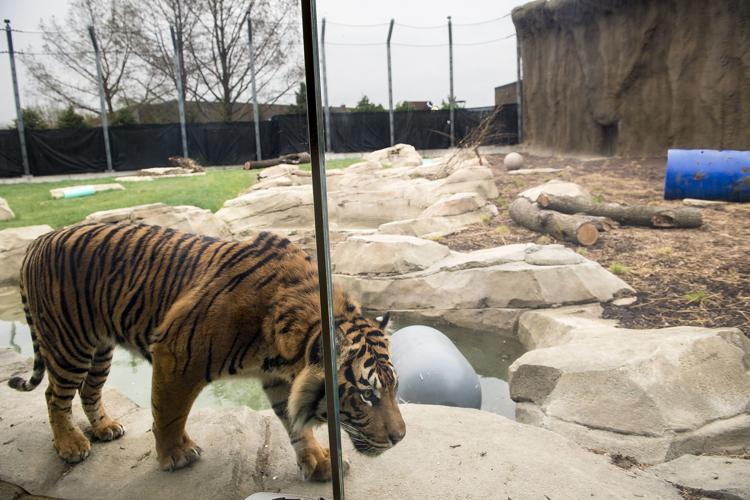 Lincoln Children's Zoo tigers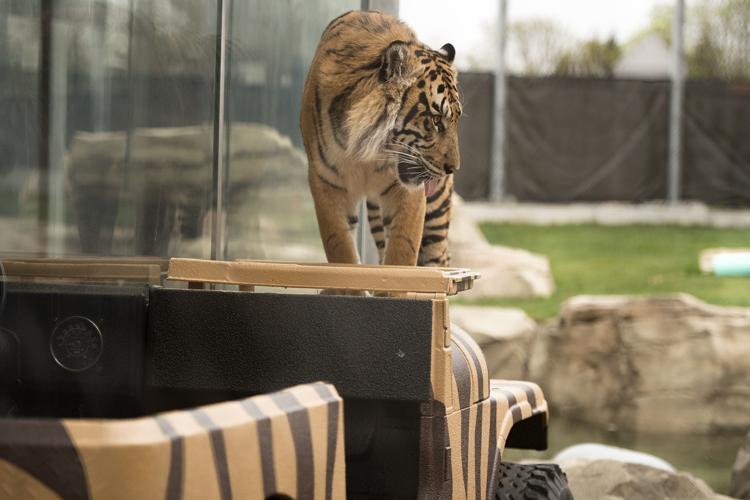 Meet the zoo's new tigers
Lincoln Children's Zoo tigers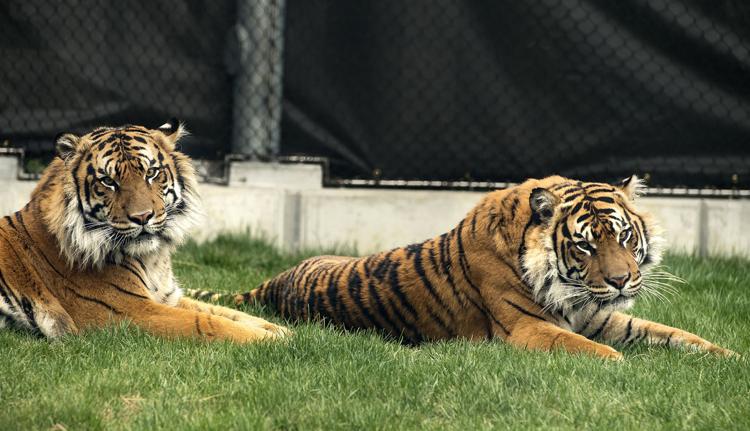 Lincoln Children's Zoo tigers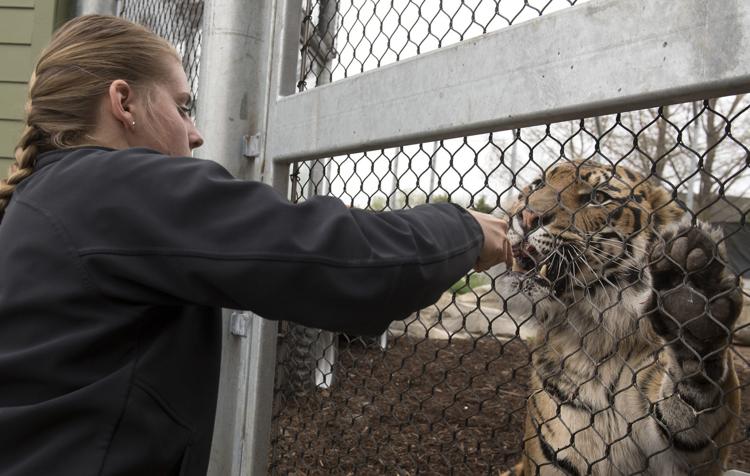 Lincoln Children's Zoo tigers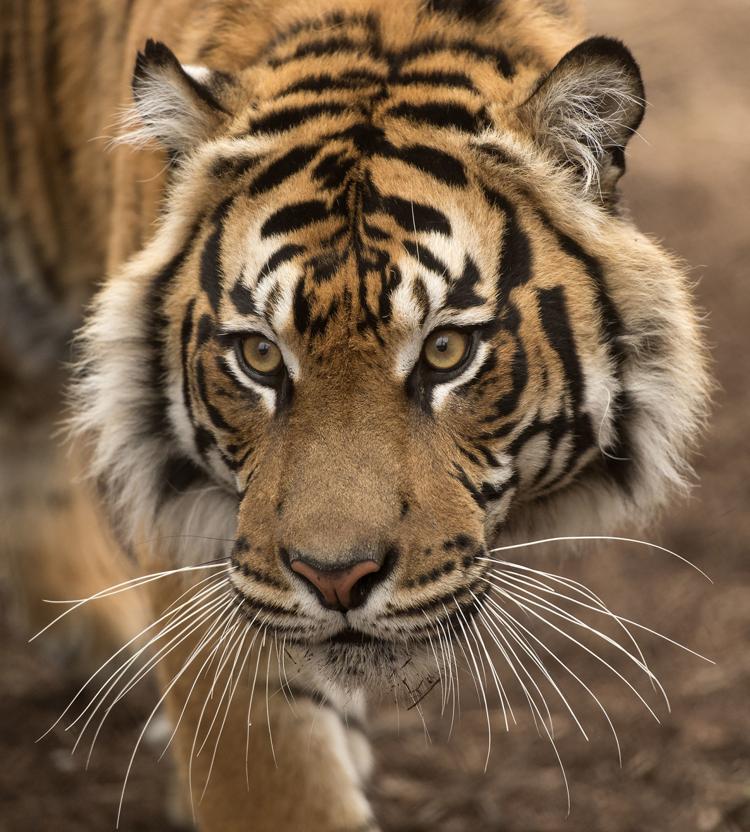 Meet the zoo's new tigers
Lincoln Children's Zoo tigers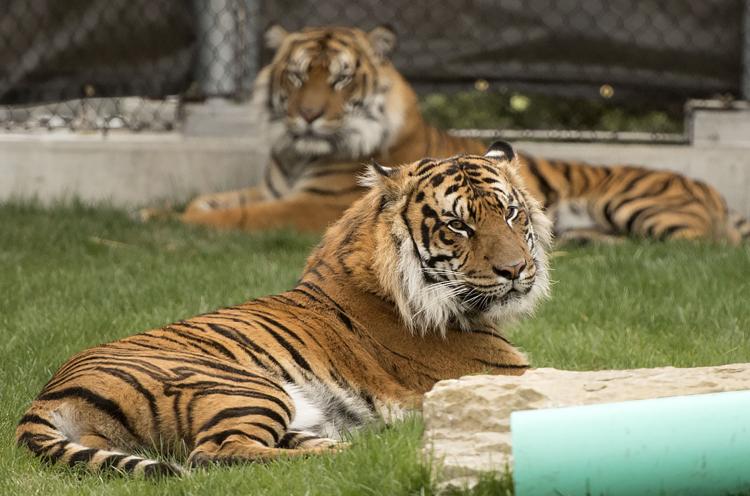 Lincoln Children's Zoo tigers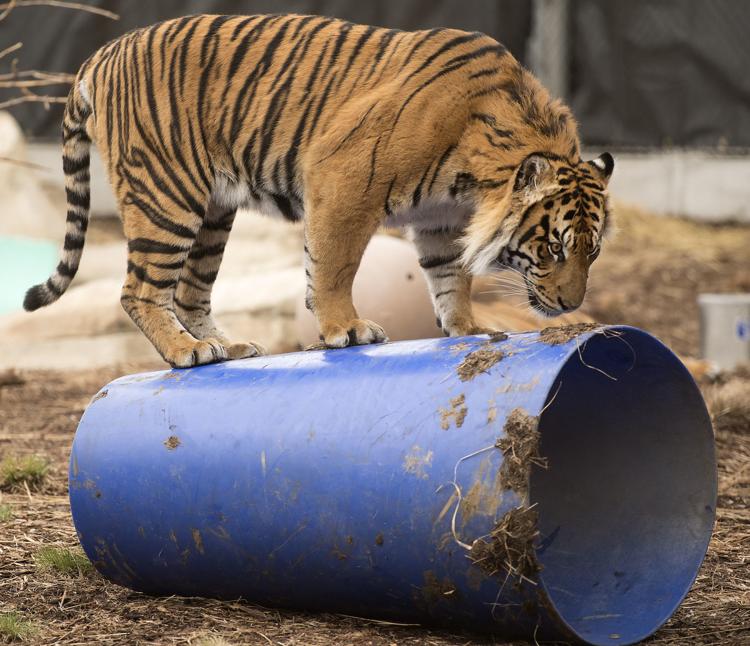 Lincoln Children's Zoo tigers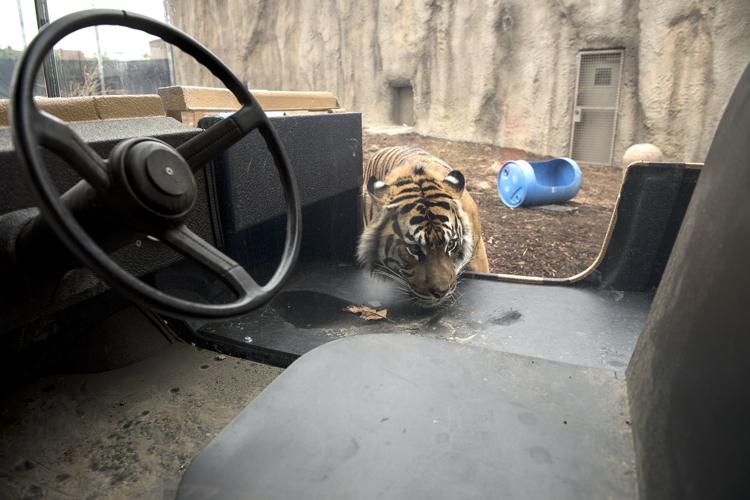 Lincoln Children's Zoo tigers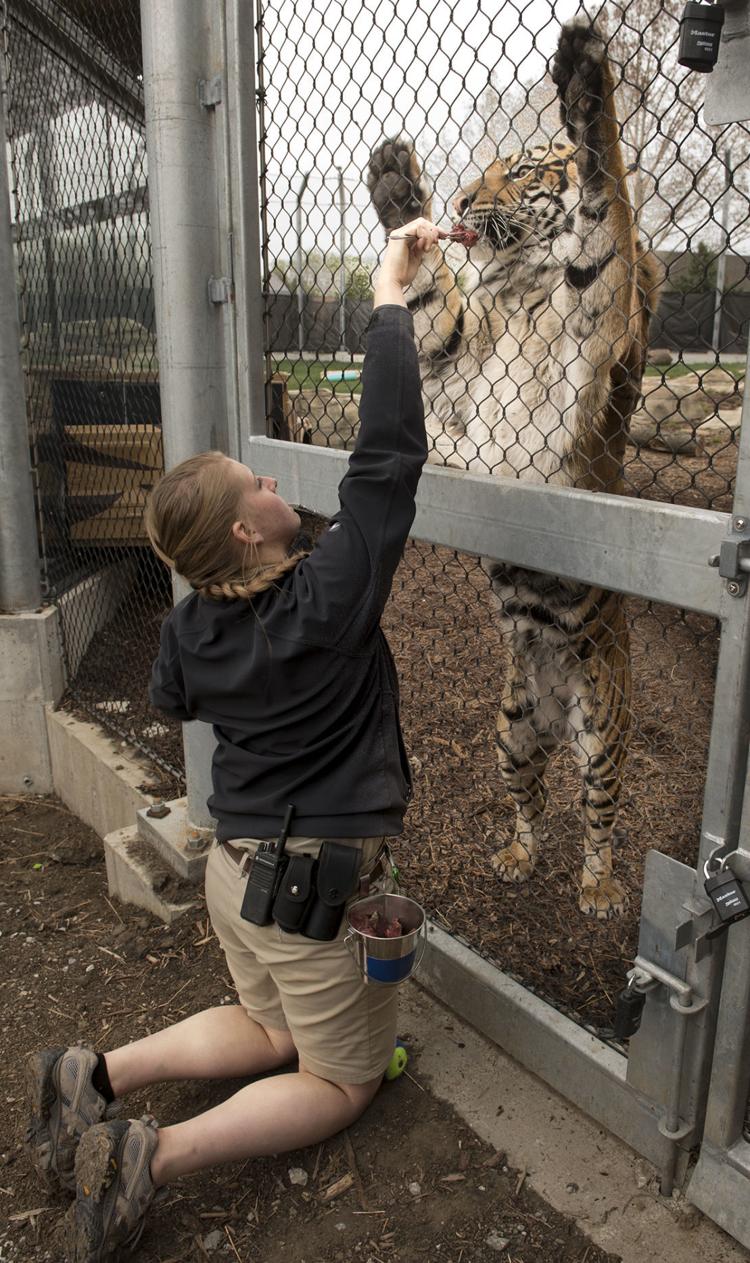 Lincoln Children's Zoo tigers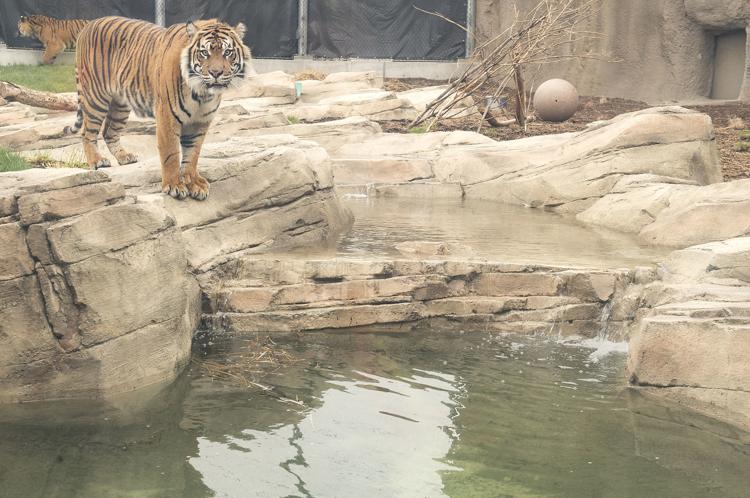 Meet the zoo's new tigers
Be the first to know
Get local news delivered to your inbox!