Dan Martinez and his wife have three children with autism. His band will headline the Autism Family Network's Cultural Concert Sunday night.
NEW YORK — The email looked legitimate, so Danielle Radin clicked on the link it contained, expecting to have her products included in a holid…
Q: I lead an important account for my company and need for 2020 to go well in order to grow their business. I have some time to prepare. What …
John Minalt, 54, has spent most of his professional career as a dentist, but on the weekends he prepares for the seasonal rush of Christmas tr…
For many of us, the holidays herald a stressful money test: how much should we spend on presents for the kids, parents, spouses, a teacher or …
The Lincoln Haymarket Development Corporation will once again host Breakfast with Santa on Saturday, Dec. 14, from 8 to 11 a.m. in the Atrium …
A Lincoln High School freshman has been awarded a $1,000 scholarship from U-Stop after winning its Zoo Stop Doodles contest.
Get your chocolate fix with delectable delights at the 34th annual Chocolate Lover's Fantasy from 7 p.m.-9:30 p.m. Friday, Feb. 7 at the Gradu…
Jan. 24 is Beer Can Appreciation Day. To celebrate, here's a look at the 30 best-looking beer cans in America.
Warm, colorful images from friends in Patzcuaro or St. Croix or on the Big Island are a lifeline when our world is near-zero. Fabulous food ph…
For many of us, January is all about giving things up: Maybe we're going to stop eating meat and embrace a plant-based diet. Or we're ready to…
The Guinness Book of World Records declared Waco, Texas, as the home to the world's largest Snickers bar, weighing in at more than 4,700 pounds.
Let it snow, and let the Busch beer flow.
Did you vow to cook at home more often in 2020? Or perhaps to cook more healthfully and sustainably? The first step is stocking your kitchen w…
One of the major steps to purchasing a home is the inspection process. It can often be filled with tension and anxiety on the part of both the…
I saw the end of the world. And it's spectacular! No doomsday sage needed. Ushuaia, Argentina bills itself as "El Fin Del Mundo." It's the wor…
Lincoln Repair Cafe fixes things for free, keeping them out of the landfill and making them last longer.
You spent the holidays binging on HGTV, and now visions of shiplap accent walls and freestanding soaking tubs are dancing through your head. D…
Gutted to the studs, with holes in the roof above, a collapsed basement below and squatter trash strewn all over, the house at 1120 E St. seem…
National Seed Swap Day is Saturday. Here's how you can participate locally.

Tabitha Health Care Services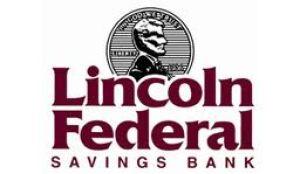 Lincoln Federal Savings Bank