Dan Martinez and his wife have three children with autism. His band will headline the Autism Family Network's Cultural Concert Sunday night.
NEW YORK — The email looked legitimate, so Danielle Radin clicked on the link it contained, expecting to have her products included in a holid…
Q: I lead an important account for my company and need for 2020 to go well in order to grow their business. I have some time to prepare. What …
John Minalt, 54, has spent most of his professional career as a dentist, but on the weekends he prepares for the seasonal rush of Christmas tr…
For many of us, the holidays herald a stressful money test: how much should we spend on presents for the kids, parents, spouses, a teacher or …
The Lincoln Haymarket Development Corporation will once again host Breakfast with Santa on Saturday, Dec. 14, from 8 to 11 a.m. in the Atrium …
A Lincoln High School freshman has been awarded a $1,000 scholarship from U-Stop after winning its Zoo Stop Doodles contest.
Tips for baking with berries from Maxie B's bakery so you can make the most of spring and summer's fresh fruit.
A bottle of Petrus 2000 red wine, which spent 14 months maturing in space, is up for sale and could fetch around $1 million, according to Christie's.
Americans are serious about their snack time! Buzz60's Keri Lumm shares the results of a new study conducted by OnePoll on behalf of Hickory Farms.
Maxie B's bakery shares cake-decorating videos and tips, we learn about free-range eggs, and berry recipes are here just in time for warm weather.
The team at Maxie B's bakery shares cake-decorating videos so you can make your desserts delicious works of art.
Coconut extract adds depth to a citrusy lemon bar recipe.
Bandana prints have gravitated from the wardrobe to the rest of the home. Here are some ideas of how to incorporate the bandana motif in your home.
Bandana prints have gravitated from the wardrobe to the rest of the home. These days, they fit comfortably in many décor styles.
The Spring Parade of Homes is from Sunday, May 9, through Sunday, May 16. The Parade of Homes is free and runs from 6 to 9 p.m. Monday through…
Q: Tim, I've got several plumbing repairs to make, and I just don't have the money to hire a plumber. The water in my bathroom vanity sink dra…
The Lincoln-Lancaster County Health Department will present the free online environmental health program, "Hazardous Waste – What Is It and Wh…
There are certain real estate topics that seem to generate a fair amount of excitement and interest among our readers. One of those is a rever…
Sponsored Content: If you have a lawn or landscape, you need to read about these great products.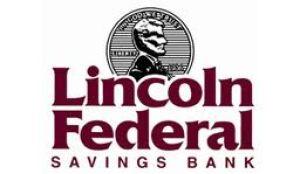 Lincoln Federal Savings Bank

Tabitha Health Care Services