Dan Martinez and his wife have three children with autism. His band will headline the Autism Family Network's Cultural Concert Sunday night.
NEW YORK — The email looked legitimate, so Danielle Radin clicked on the link it contained, expecting to have her products included in a holid…
Q: I lead an important account for my company and need for 2020 to go well in order to grow their business. I have some time to prepare. What …
John Minalt, 54, has spent most of his professional career as a dentist, but on the weekends he prepares for the seasonal rush of Christmas tr…
For many of us, the holidays herald a stressful money test: how much should we spend on presents for the kids, parents, spouses, a teacher or …
I read that somewhat jarring statement not long ago, and something about it stayed with me.
The Lincoln Haymarket Development Corporation will once again host Breakfast with Santa on Saturday, Dec. 14, from 8 to 11 a.m. in the Atrium …
Up to 20% of people may have a food addiction or exhibit addictive-like eating behavior.
The IGA Market Place and Do-It Best Hardware store, staples of northwest Lincoln for the last 12 years, will be closing early in the new year.
LONDON (AP) — Mulled wine, warm spiced cider and hot toddies have long been British staples during winter.
You may disagree with these rankings, but we can all agree that cookies are pretty great.
Dear Food Doc: I will be hosting out-of-towners during the holidays and want to serve them the best beef they have ever had (from Nebraska, of…
Parties, and potlucks, and shindigs, oh my! This is the time when our hard-earned weight loss and healthy eating reform faces the test. Time t…
If you're hosting for the holidays, you're probably crossing the last to-do items off your list, including stocking your bar. This bar cart is…
The governor's mansion was open to the public to see the Christmas decorations.
According to the American Paper and Forest Association, upwards of two-thirds of all paper consumed in the U.S. was recovered for recycling in 2018. 
Most plants are energized and invigorated by a summer outdoors. Even delicate plants like ferns have a growth spurt if placed in a shaded loca…
Working side by side with volunteers across Lincoln, Thrivent members successfully completed a 2019 Faith Build and will dedicate the new home…
Lincoln Repair Cafe fixes things for free, keeping them out of the landfill and making them last longer.
We often find ourselves promoting Lincoln in general. We are ranked nationally as one of the best places to live, to raise kids, to retire, et…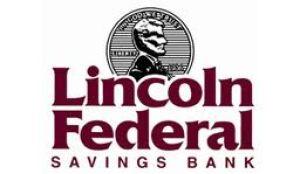 Lincoln Federal Savings Bank


Tabitha Health Care Services