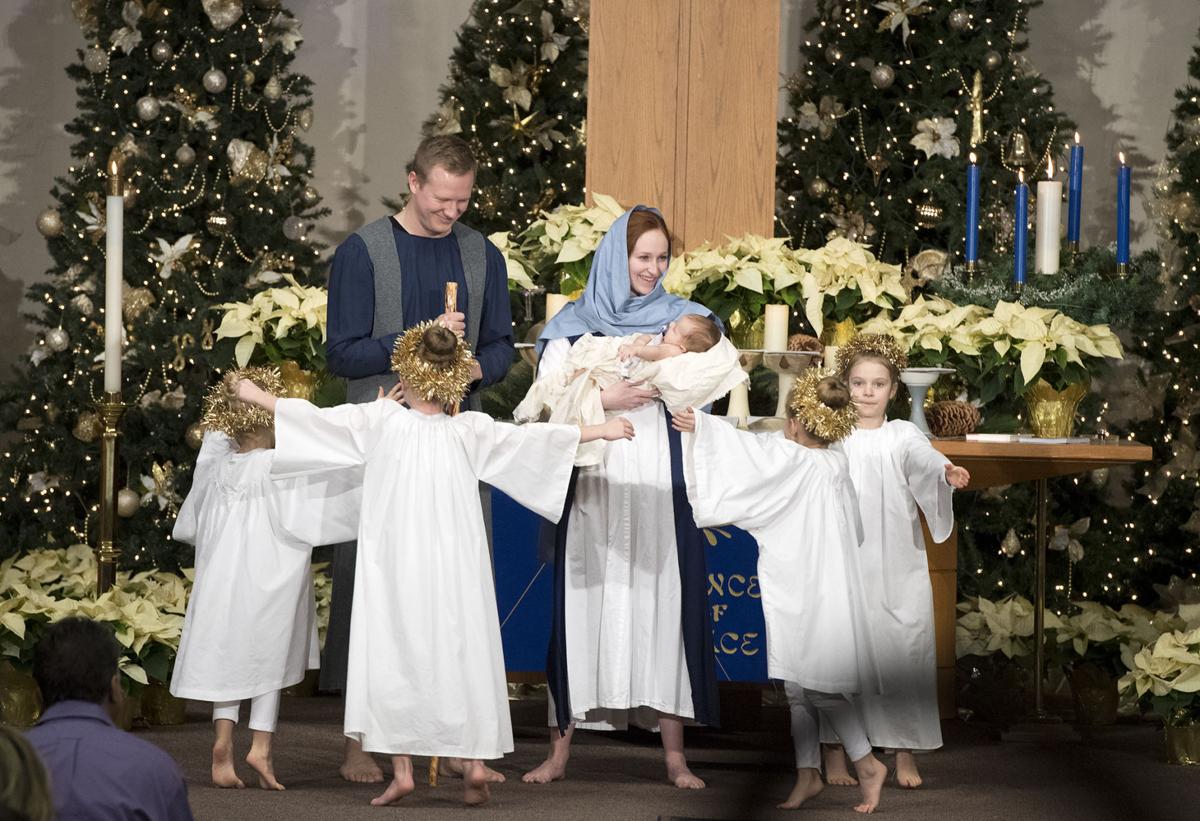 Lake Wobegon is coming to Sheridan Lutheran Church on Christmas Eve.
No, the fictional town isn't going to magically appear at the intersection of 70th Street and Old Cheney Road. Rather, the church is presenting its Christmas Eve service in Garrison Keillor fashion as a way to mark the birth of Christ amid a pandemic.
For the church's 4 p.m. service, congregants are invited to park in the church's lot and tune in their radio to listen to the service.
"We're going to have a service in 'A Prairie Home Companion' style," Sheridan Pastor Greg Bouvier said.
The nostalgic "A Prairie Home Companion" celebrated small-town life and values in its songs and skits, providing an appropriate model for Sheridan's service, Bouvier said.
"The Christmas carols harken back to previous generations," he said. "It lets one's imagination come into play when it's on the radio.
"The reflection, or sermon, will be a radio theater kind of experience with pastors and staff. It's kind of a fictional adventure in the Lake Wobegon style. It's got a personal message, and it's going to be a lot of fun."
Like "A Prairie Home Companion," the Sheridan Lutheran service will be presented live in front of an audience. But, as was the case with the long-running public radio show, most of the audience won't see the performers.
"We'll have a stage and be presenting everything outside, but it's really designed for the radio," Bouvier said. "Maybe they'll be able to see something if they're parked close enough. But it's really to be heard."
Planning for the service began about a month ago. But it took a favorable long-range weather forecast to put everything in motion.
"A big part of it was contingent on what the weather would do," Bouvier said. "It's going to be chilly out for those of us who will be doing the presenting. But with no snow or bitter cold we could go ahead with it."
Sheridan Lutheran, which has largely been closed to in-person worship since March, is pre-recording two additional Christmas Eve services — a family service debuting at 2:30 p.m. and a candlelight service first airing at 7:30 p.m. Those services can be viewed on the church's website and Facebook page.
Just as was the case surrounding Easter, churches are making difficult decisions on how best to allow members to celebrate Christmas in worship.
Those choosing to go ahead with in-person services are restricting attendance while still making them available to followers online.
Christ Lincoln is planning nine Thursday services between its two campuses, with five of them streamed live.
Some, including Lincoln Berean, are taking reservations for each of their services, a change in procedure made necessary by the collision of big Christmas Eve crowds and COVID-19 health and safety protocols.
"Christmas Eve is one of our most attended services of the year," said Kathy Hamm, Lincoln Berean's guest services director. "If we didn't (take reservations), it might be a disaster trying to social distance everyone."
As of Tuesday, she said, the Lincoln Berean services are full. "Every time we open up additional seats because someone has canceled, they're gone in a matter of minutes."
Lincoln Berean tried to make parishioners aware of the need for reservations at its Sunday services and on its website and Facebook page.
"We know we'll have some people show up without reservations," Hamm said. "Some people may not have known about them and some people just want to be in church on Christmas Eve. We'll direct them to the overflow rooms, where the services will be streaming."
Christmas Eve will largely be business as usual in the Lincoln Catholic diocese, albeit business as usual during the pandemic, said the Rev. Nicholas Kipper.
That business will differ between churches in the sprawling district that runs south of the Platte River, from the Missouri River to the Colorado border.
"The rural parishes could almost take a poll and find out how many people might be coming," Kipper said. "The larger, urban parishes aren't at liberty to do that. We hope to have people coming in good numbers, safely, to Masses this Christmas."
To that end, Kipper said, the Catholic churches will follow all protocols, with priests and acolytes masked during communion, no congregational singing, and cleaning and disinfecting high-touch areas between Masses.
And there will be some changes made at churches to try to accommodate the Christmas Eve crowds.
"Bishop Conley has allowed pastors to have a vigil Mass as early as 3 p.m.," Kipper said. "Some pastors might be moving to a school gymnasium or social hall if that will allow for more people. Some will have overflow into other rooms and have the Christmas Masses live-streamed."
INSIDE LINCOLN'S CHURCHES:
Photos: Inside Lincoln's beautiful houses of worship
Churches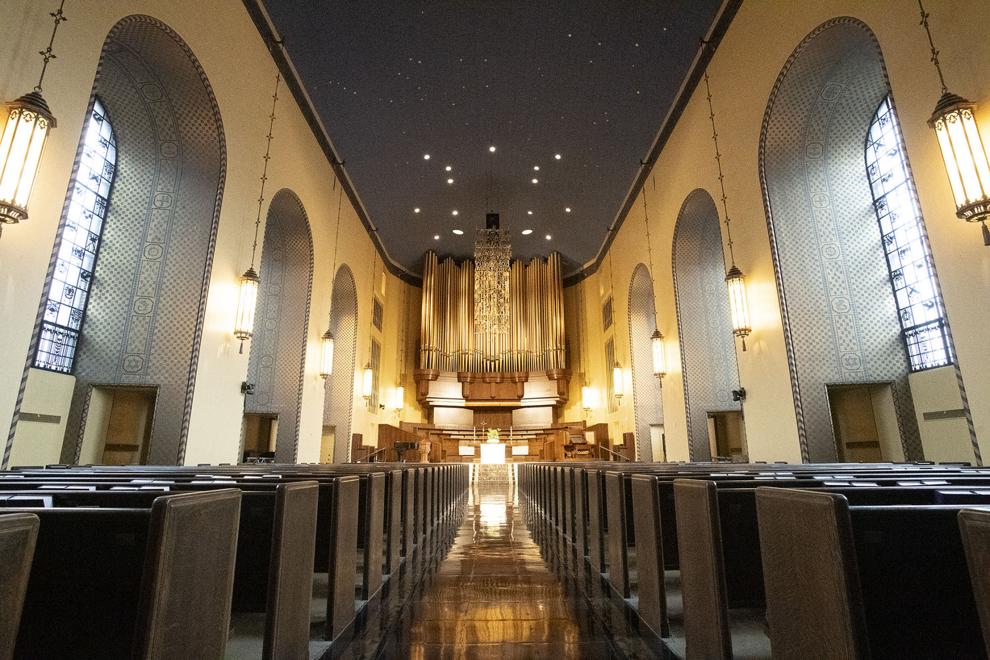 Mount Zion Baptist Church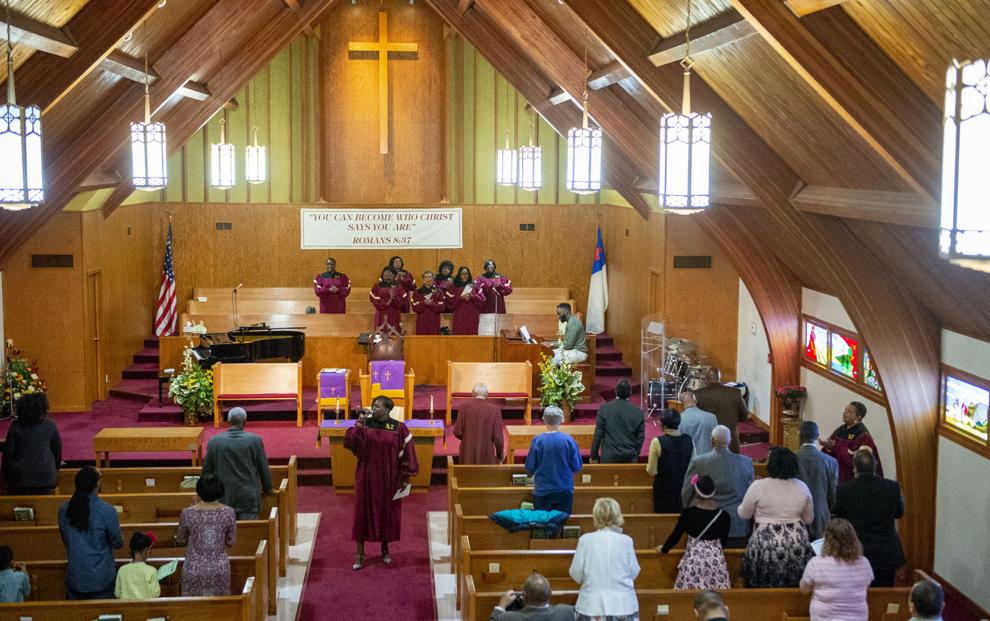 Holy Thursday 4.1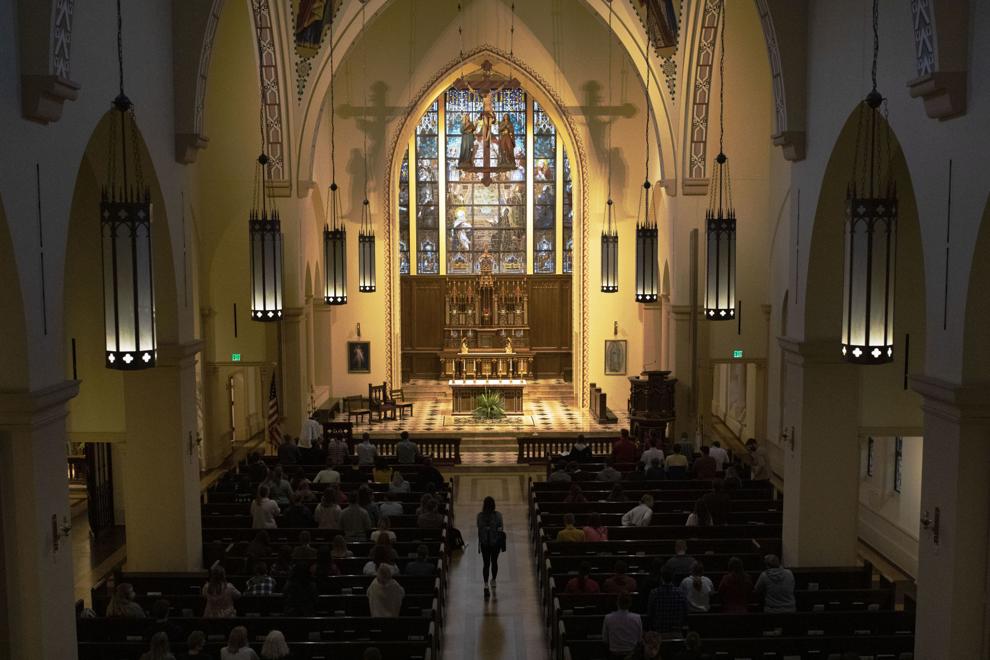 Westminster Presbyterian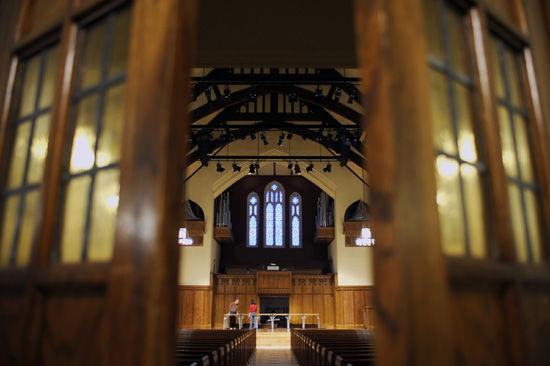 St. Patrick's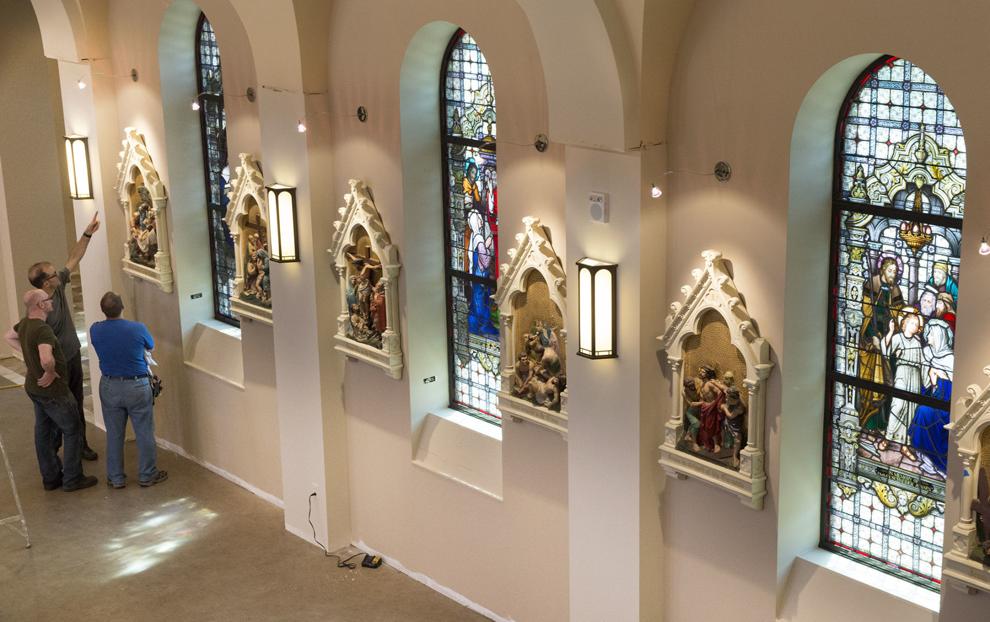 First-Plymouth stars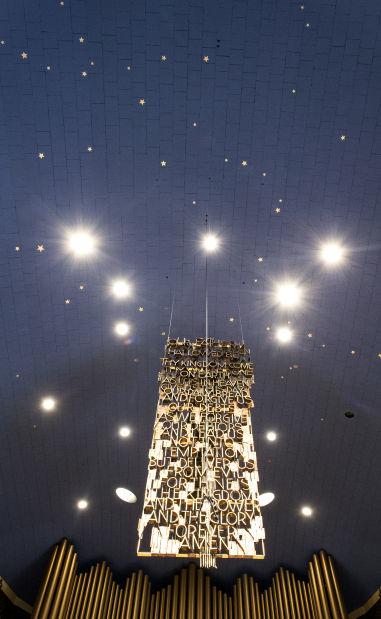 St. Mary's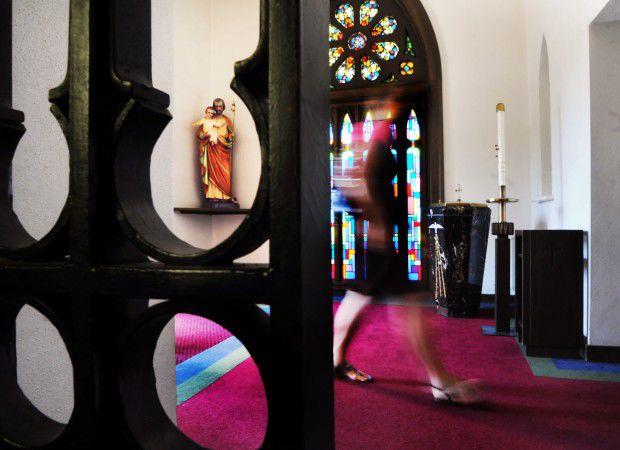 St. Joseph Catholic Church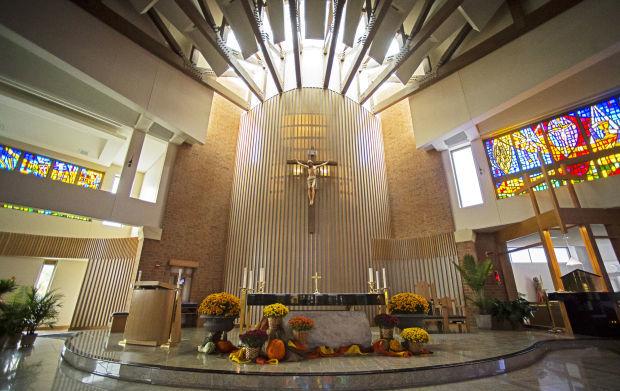 First Christian Church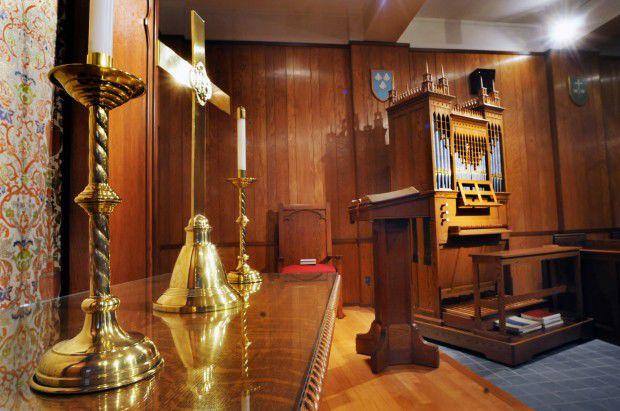 First Presbyterian Church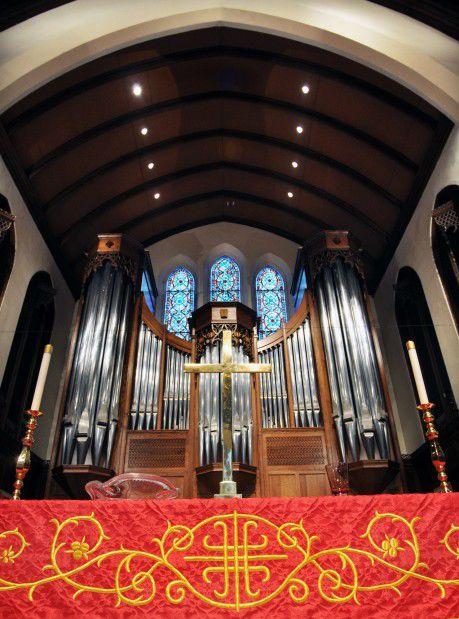 Friedens Evangelical Lutheran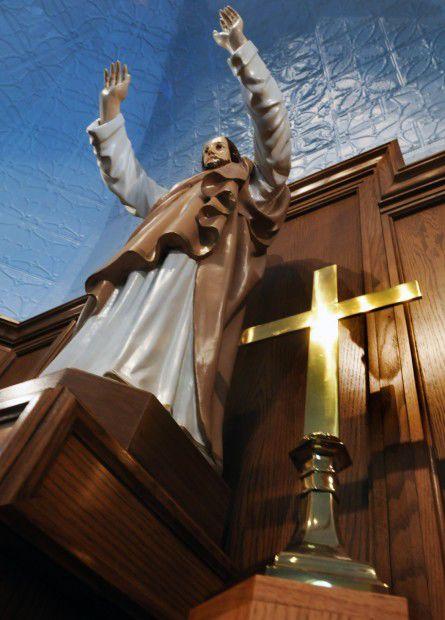 Sabah Mosque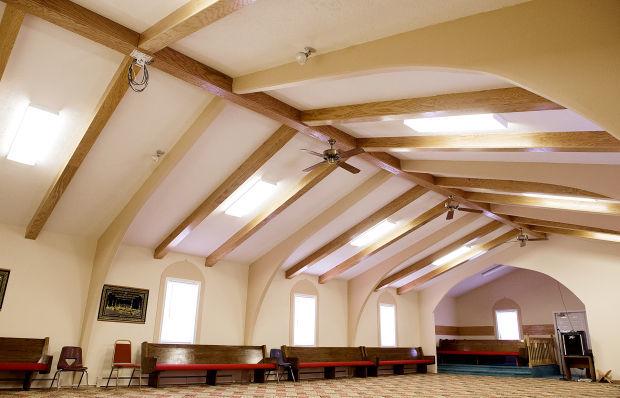 St. Luke United Methodist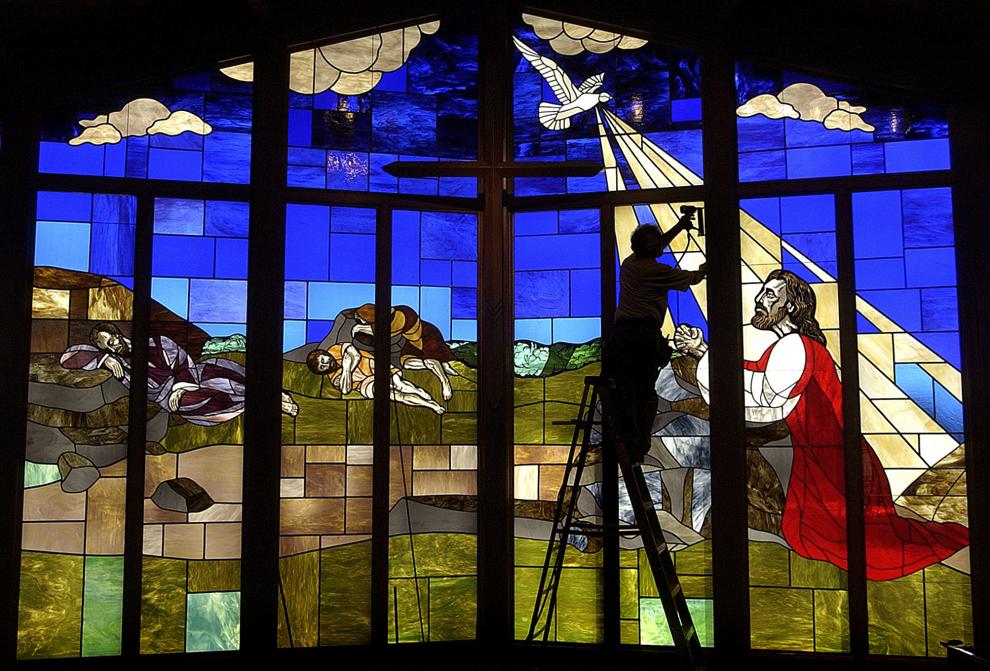 St. Teresa's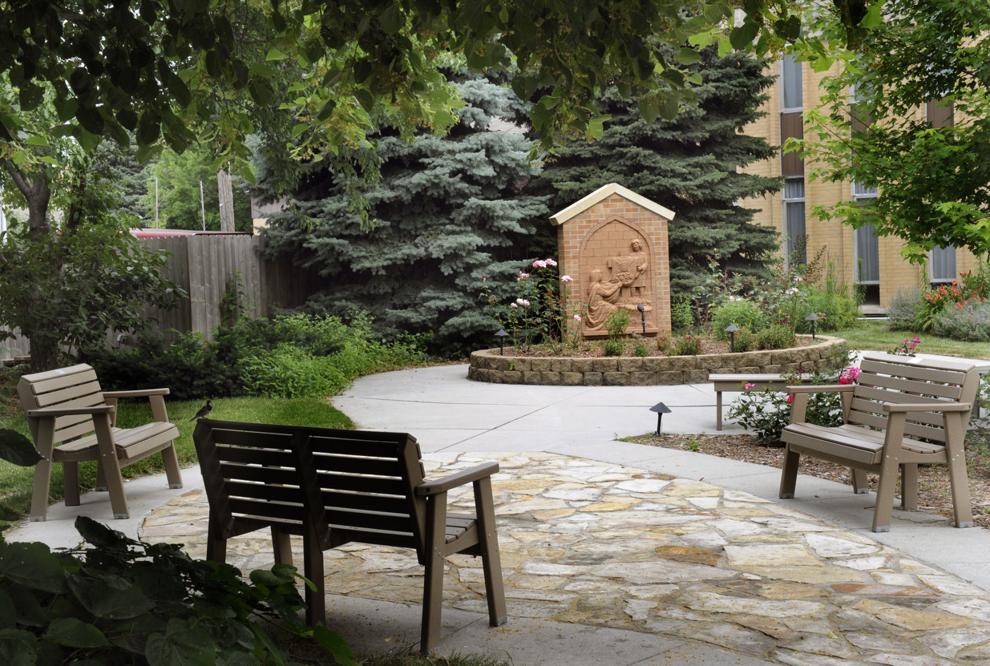 Zion Church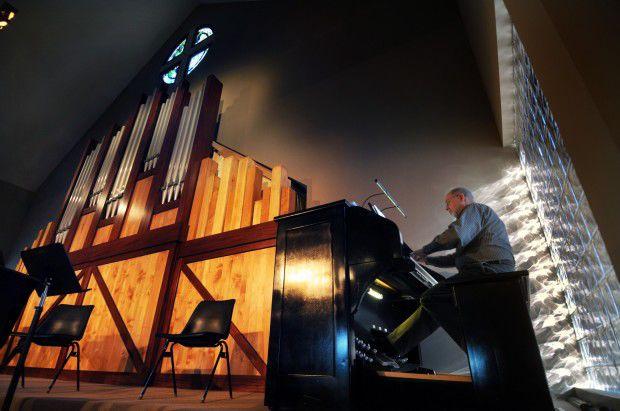 Salem Baptist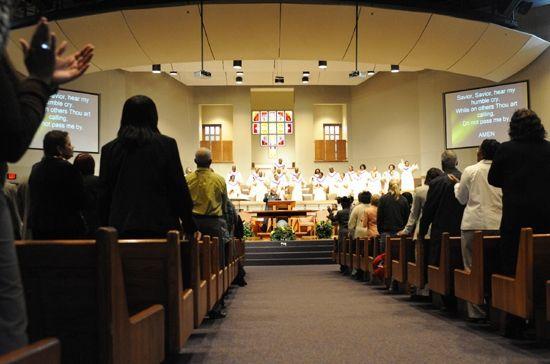 Saint Paul United Methodist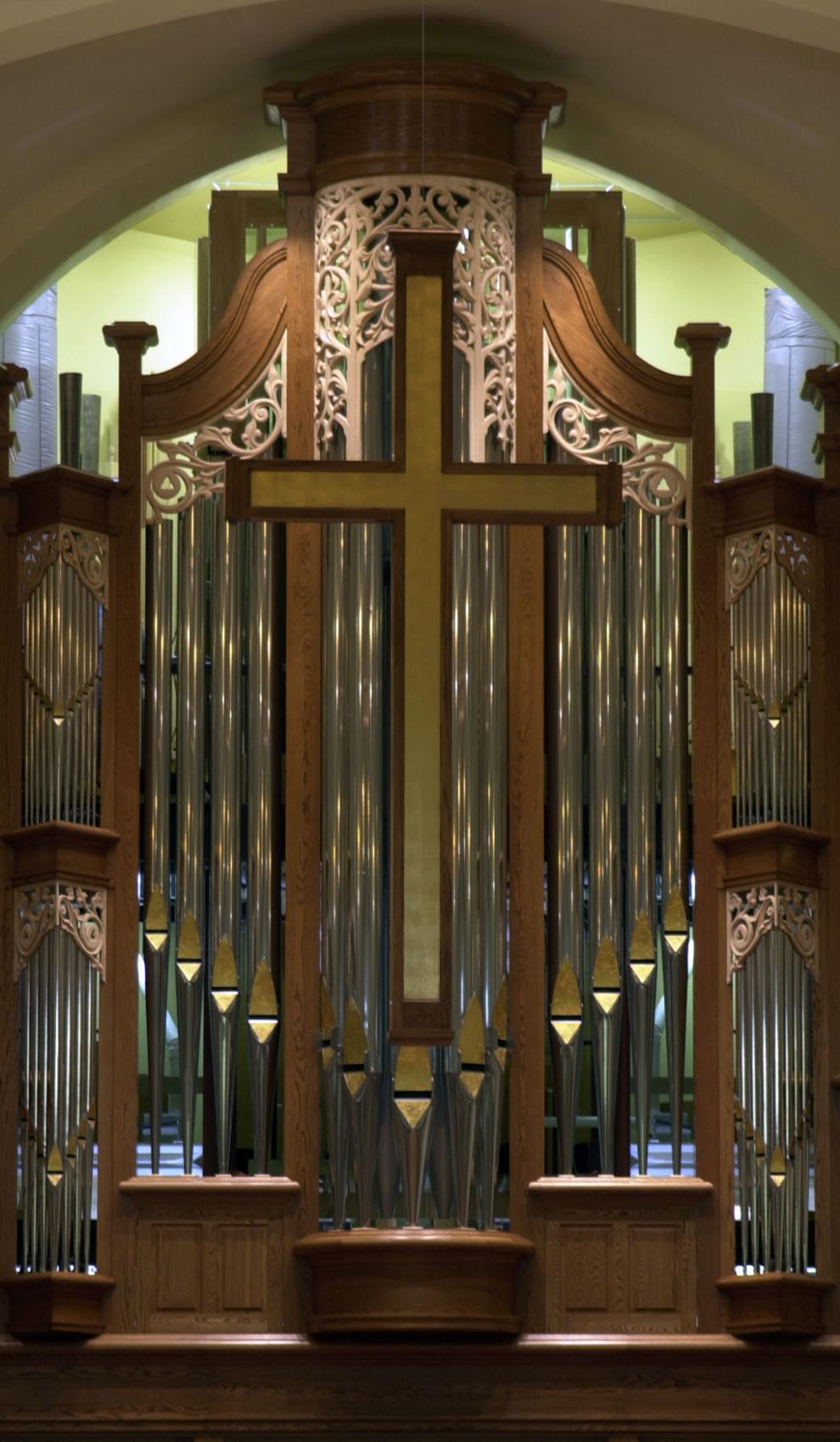 North American Martyrs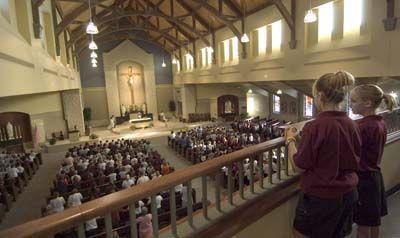 St. John the Apostle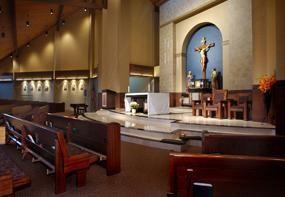 First United Methodist Church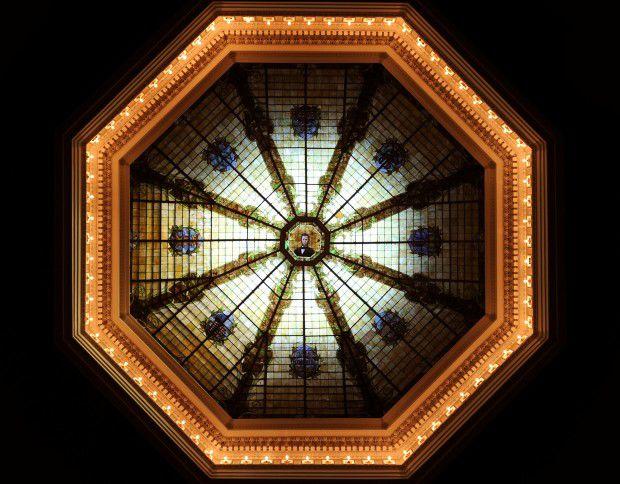 Christ Temple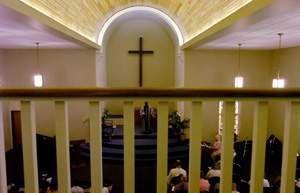 St. Thomas Aquinas Church and Newman Center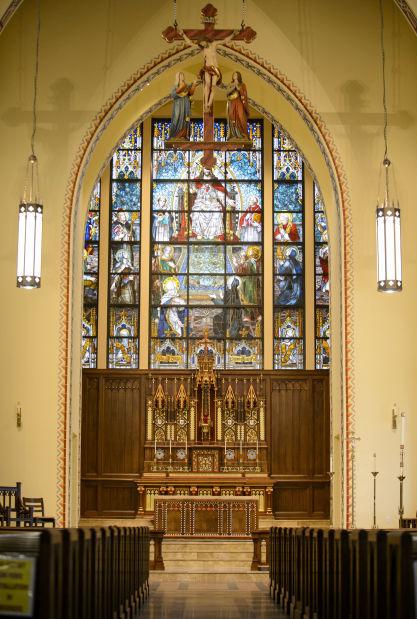 Compline at First-Plymouth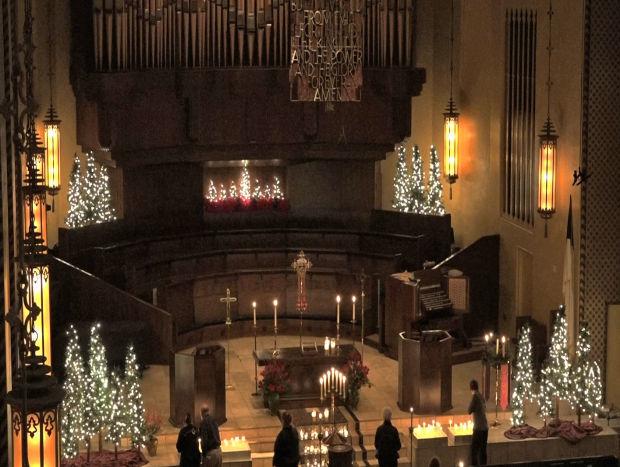 Tifereth Israel Synagogue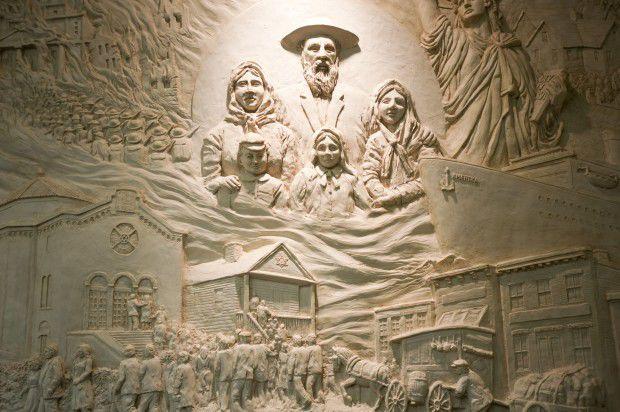 St. Joseph Catholic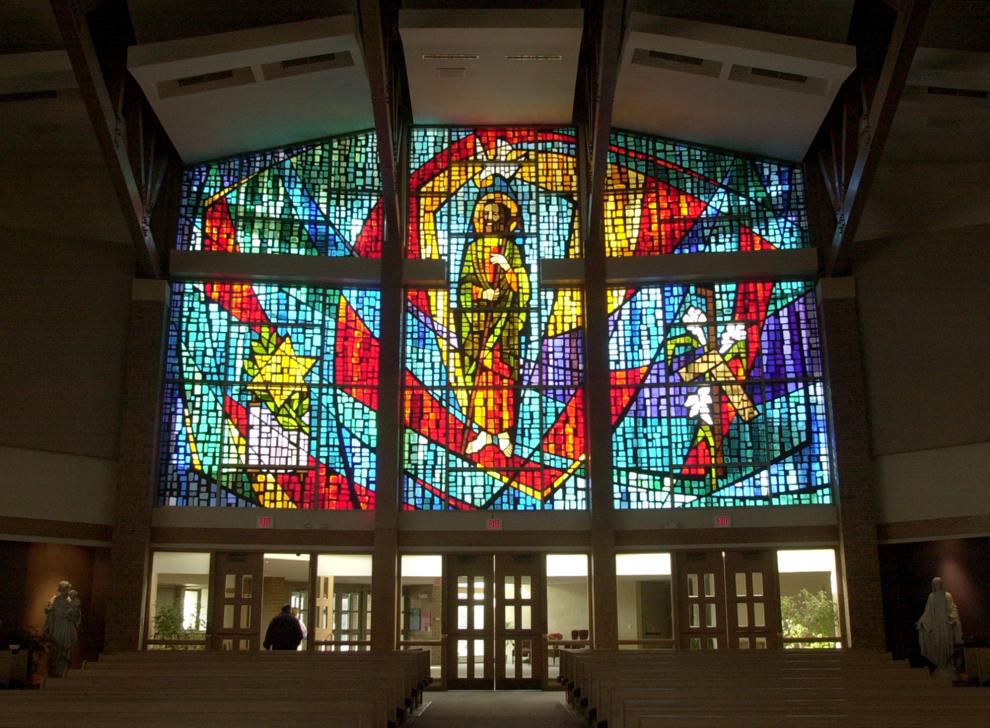 St. Patrick's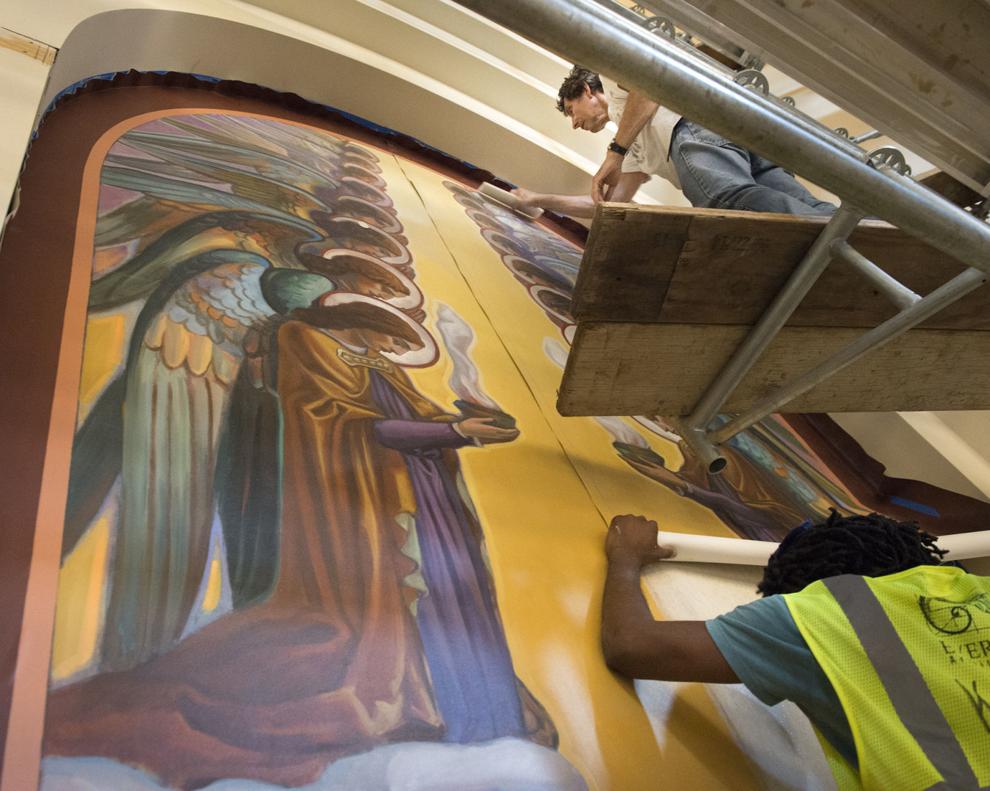 First Presbyterian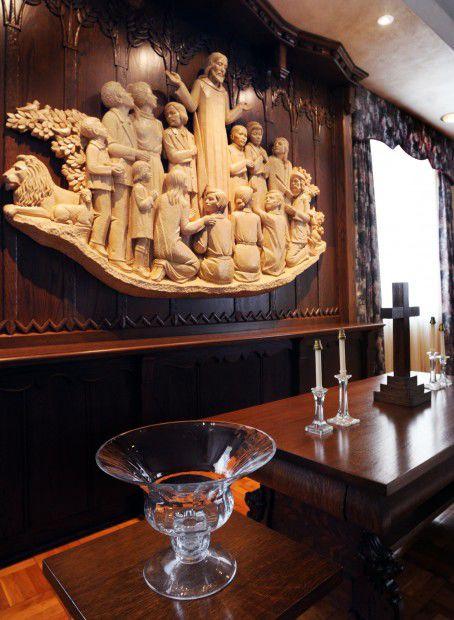 Zion Church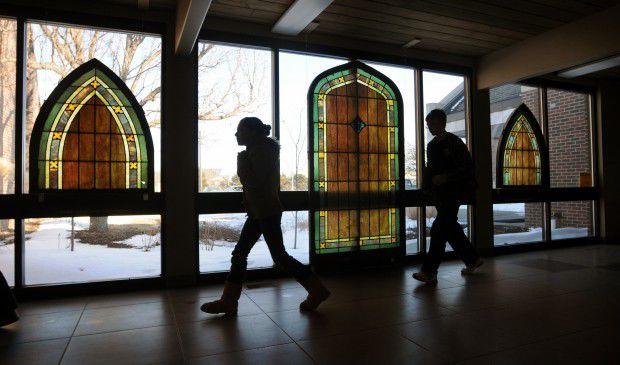 St. Thomas Aquinas Church and Newman Center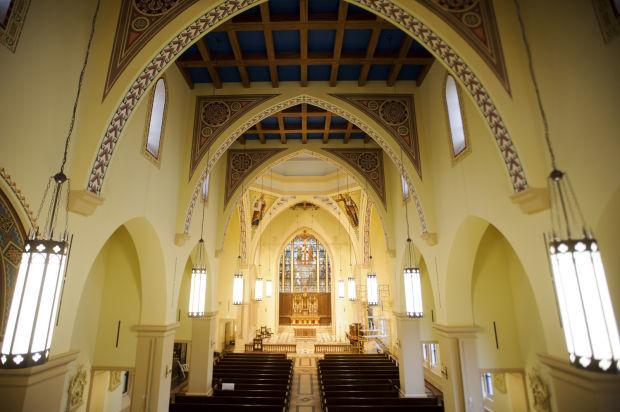 Saint Paul United Methodist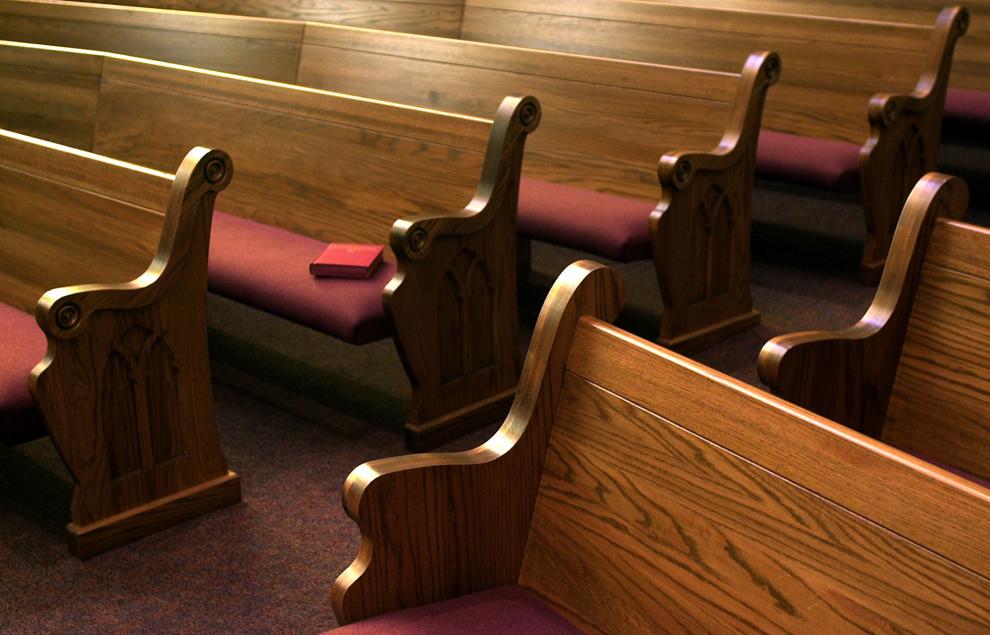 St. Patrick's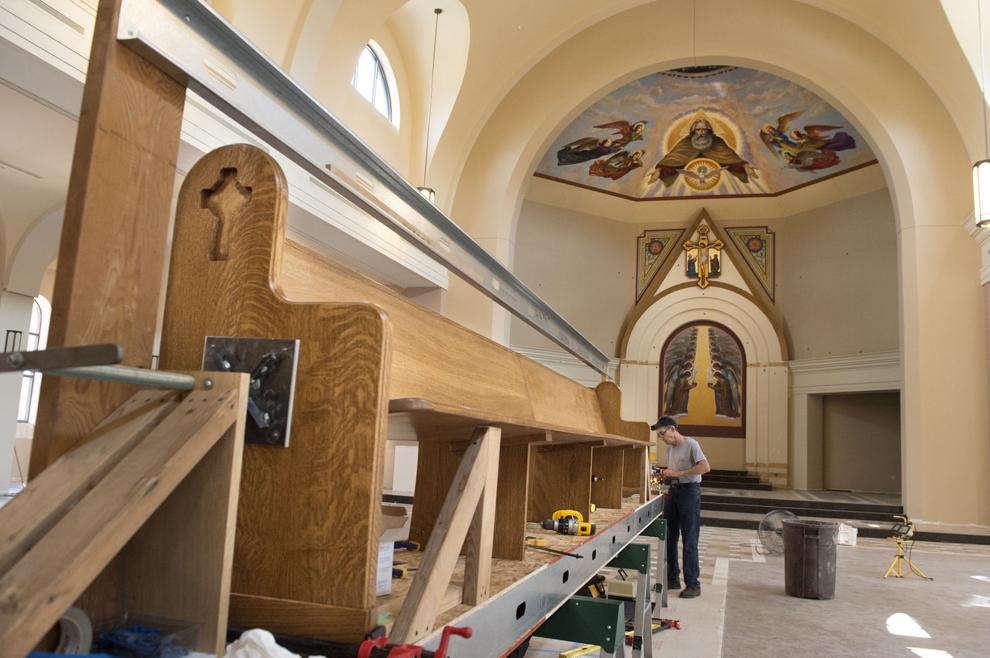 Reach the writer at 402-473-7244 or kwolgamott@journalstar.com. On Twitter @KentWolgamott