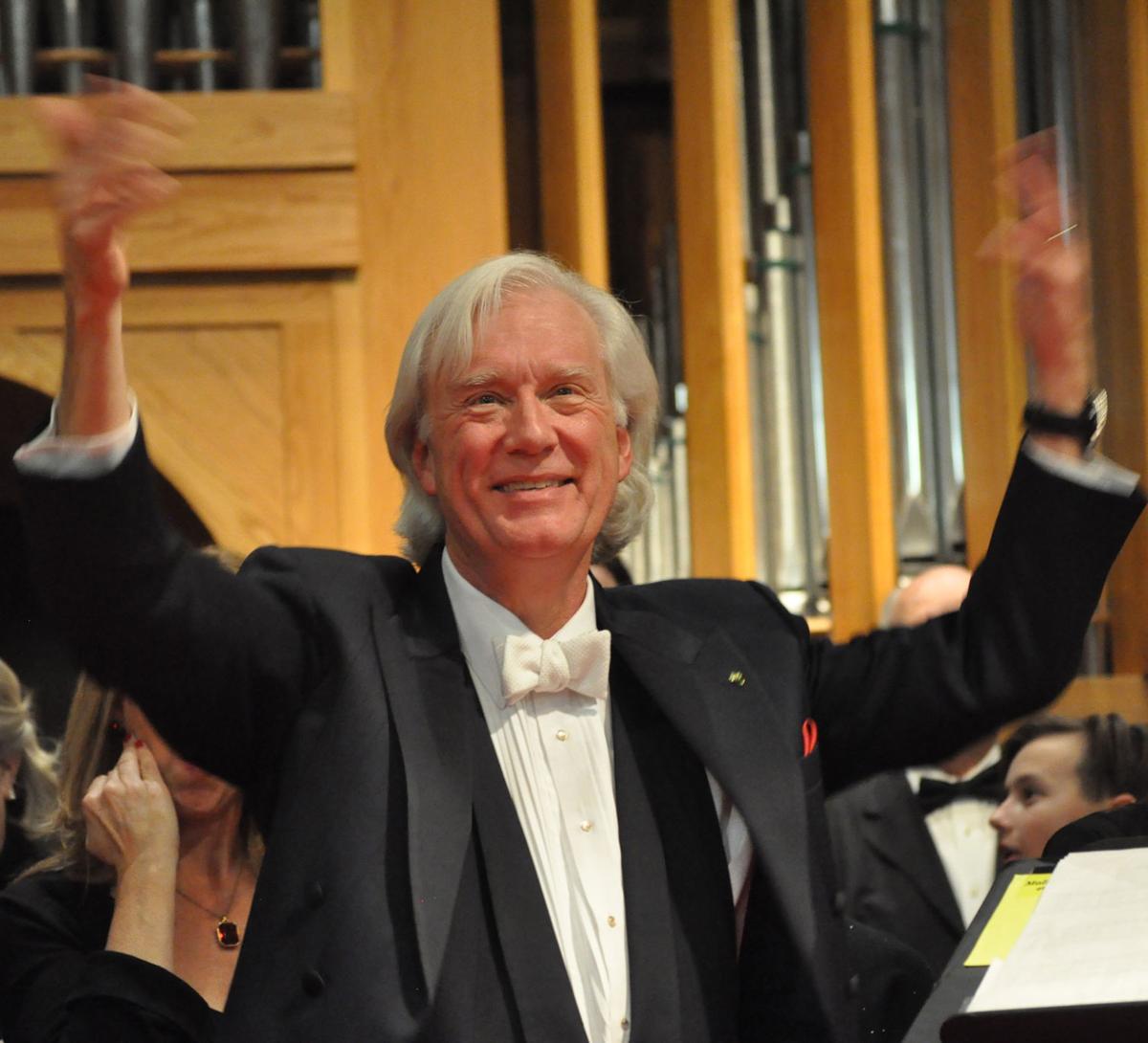 After 31 consecutive years of Christmas holiday music for the Lincoln community, the Malley Keelan & Friends Christmas Concert series has drawn to a close.
The program featured a variety-show format including audience sing-along carols with the Holiday Concert Singers, music soloists, and seasonal readings by local celebrities including Don Wesely, Ted Kooser, Leta Powell Drake, Diane Gonzolas, Lora Black, Pippa White, and the late Bill Kloefkorn and Rev. Dale Holt.
Musical performers included regulars such as Betsy Bobenhouse, Jim Kula, Wilma Sundeen and the late Mac McCune. They and other singers, instrumentalists and conductors joined in popular and sacred songs with singer Malley Keelan and his family - pianist Colette, violinist Michael and harpist Maggie.
You have free articles remaining.
The concert series began in 1988 as an annual fundraiser for the historic St. Francis Chapel. In 1998, it began to be held in large churches in the Lincoln area that offered their sanctuaries free of charge. All participants also performed for free; each concert's ticket proceeds were donated to a selected charity such as the Food Bank of Lincoln, People's City Mission, Make-A-Wish, Fresh Start, CASA, Matt Talbot Kitchen & Outreach, Mourning Hope Grief Center, Salvation Army, Bright Lights and the Lincoln Music Teachers Association.
Butherus, Maser & Love Funeral Home and the Lincoln Ad Federation co-sponsored the events for many years.
"Our family and musical friends have been privileged to be a part of the Christmas holiday music season for over three decades," said producer/director Malley Keelan. "But it's time for us to do something else, perhaps smaller shows for other holidays as we used to do. We are pleased that our efforts have helped many organizations.
"This decision hasn't come easily, and our family will always appreciate the enthusiasm and time invested of the hundreds of talented people who participated and the thousands who attended and, in doing so, supported many good causes over the years."
Spectrum public access channel 1302 will run highlights of several of the shows through December and early January. They will air Tuesdays at 2 p.m. and Thursdays and Saturdays at 9 p.m.