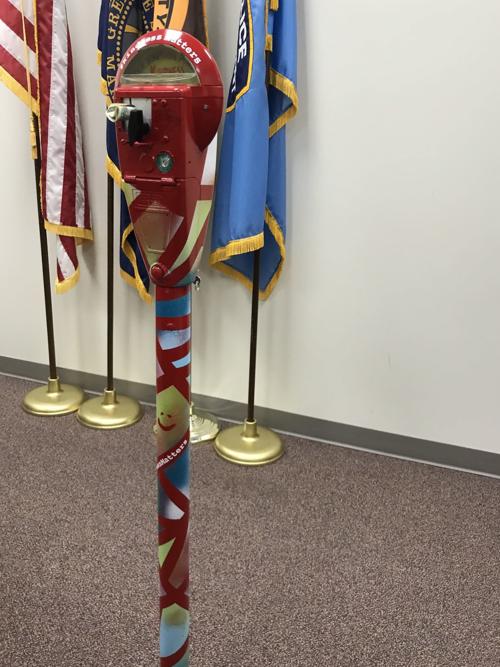 A Lincoln nonprofit is repurposing several retired city parking meters to bring in spare change and brighten people's days.
Monica Zinke and Michael Reinmiller of Fresh Start Home, a transitional shelter for homeless women in Lincoln, debuted its first "Kindness Matters" meter Monday.
The idea came from a collaboration of the nonprofit and several of its community partners, including the Lincoln Police Department, Zinke said.
"A lot of times what our women are not seeing is just some basic kindness from people and people recognizing them as a person," said Zinke, the nonprofit's executive director.
So Fresh Start used an old meter previously prepared for a police project to reduce panhandling and instead support organizations that help the city's homeless, Reinmiller said.
His father-in-law fastened the meter to an old post and disk from a plow.
The multicolored meter lights up and plays a jingle when the meter receives change.
The customized meter will make an appearance Friday at the Cornhusker Marriott, which will host the nonprofit's fundraiser Project Funway. General admission tickets to the event are $40.
Reinmiller doesn't think the meter will raise large amounts of money, but that's not the sole goal, he said.