The Rev. Jim Keck is running his own vaccination clinic of sorts these days.
No needles involved here. The senior minister at First-Plymouth Church isn't inoculating others from the coronavirus, but he is injecting a big shot of hope.
And it couldn't come at a better time.
On Easter Sunday, First-Plymouth, like many churches in Lincoln, will hold in-person worship services in some form a year after the COVID-19 pandemic forced them online on the most important day of the Christian calendar.
Since that last Easter, much was lost. Hope ran thin. Spirits fell.
"In a sense, there could not be a more perfect Easter," Keck said. "We need that extra dose of hope."
With more shots going into more arms, people are beginning to return to church, too, trading their computer screens for a seat in a pew. While Keck said it hasn't been a massive rush back, he has seen an incremental increase week by week as more people get vaccinated.
"Clearly, folks that are vaccinated seem to come in with a bigger bounce in their step," he said.
Todd Bircher and his wife, Katie, have a greater sense of security on Sundays.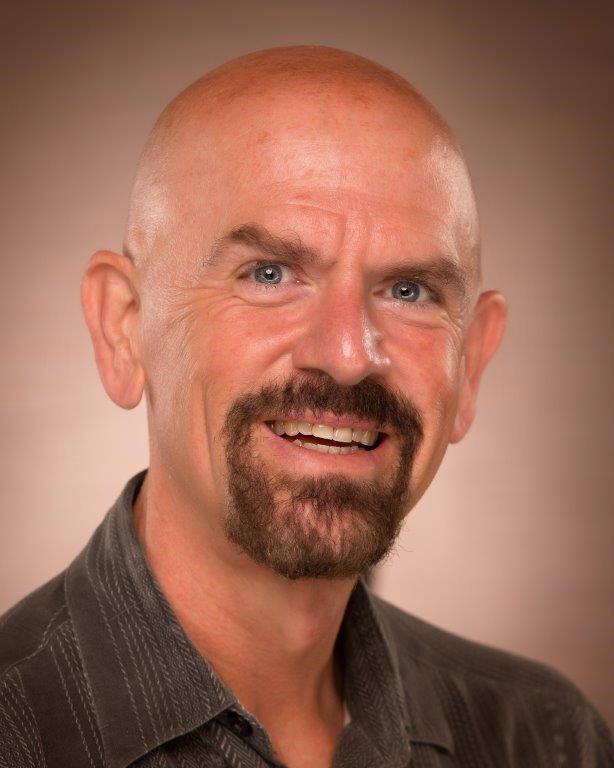 Like many others in Lincoln, the couple have returned to in-person services at their church after receiving the vaccine and watching case numbers drop. On Sunday, they'll be at Christ Place Lincoln for Easter services. 
"I'm excited about (going back)," said Todd Bircher, 59. "There is a sense of community that exists when you're actually with people that doesn't exist when you're watching something on television or talking on the phone or having a Zoom call."
The approach local churches are taking varies. Some are holding a mix of livestreams and in-person services. Others are heading outdoors.
In addition to virtual offerings, First-Plymouth is holding four in-person services by reservation only, including one in the church's courtyard. 
In Lancaster County, churches can operate at 75% capacity, while there are no occupancy limits under state guidance. The Lincoln-Lancaster County Health Department's citywide mask mandate also applies to churches, but how it's enforced differs among congregations.
The Rev. Rick Lorimer of Christ Place says about 60% of his congregants are back in person as access to vaccines grows and case counts level off. Precautions are still in place at the Evangelical church, of course — worshipers are asked to social distance and wear a mask at all times.
"We're excited, but we're being respectful with those who aren't comfortable coming back," Lorimer said. "We don't want them to feel left out.
"This is really an individual decision. ... At some point there's that threshold of fear that we have to walk through. When you're crossing the church threshold, you're crossing the threshold of your own fear and anxiety about COVID." 
Last April, the Rev. Melodie Jones Pointon stood in front of an iPhone at Eastridge Presbyterian Church to record Good Friday and Easter services. This Easter is a far cry from 2020, Jones Pointon says, but the church will still be cautious — it's holding services outside.
"Thinking back on that now and being able to worship in a parking lot with 75 people is a world away from where we were. I think that gives me hope, as well," she said. "I think people are coming back, and they do want to be together."
Jones Pointon recognizes the Easter messages of new life and redemption have more weight this year, with the promise of a post-pandemic world on the horizon.
"I think one of the things that the last year taught me is that hope comes in waves. Sometimes my hope is greater and sometimes it's not so great, but always knowing there is some hope has really kept us going," she said. "And right now, it feels like hope is blossoming."
Marilyn Larson was eager to get back in a pew at First-Plymouth last month after receiving her second vaccine dose. Larson, 67, serves on a women's board at the church and missed going to an in-person service every Sunday, a tradition she grew up with. Easter at First-Plymouth, she said, is typically a grand affair, with thousands of people streaming into the church in a usual year.
"It took a phenomenal amount of effort and communication between different members of the church," she said. "The icing on the cake was when you brought folks into the building."
First-Plymouth isn't totally back to packed pews — it's allowing only 225 people in the church, which can seat about 650 — but it's certainly closer to normal than last year, Larson added.
"I don't think anyone there thinks that our work is done as citizens of this area and just within the church," she said. "It's going to take a lot of patience to get folks in and make sure they are safe."
The Rev. Nicholas Kipper said the Catholic Diocese of Lincoln has told its churches across Nebraska to follow the directed health measures in their area.
Many Catholic churches have sectioned off every other pew to allow for social distancing. Some pre-pandemic vestiges have returned, though, like holy water in fonts at church entrances and hymnals and missals in pews.
"We have given pastors the freedom to open their facilities, their church in a pattern and pace they consider appropriate," Kipper said. "They work closely with their parish councils and work with medical experts. That way it's a collaborative process."
Diocese of Lincoln Bishop James Conley said in a news release that each person must still use their "good judgment" on applying the Sunday Mass obligation guidance.
Online worship offerings exploded when the pandemic shuttered churches last March, even before social distancing and mask-wearing became the norm. Since then, church leaders have been tasked with being virtual virtuosos in addition to their usual pastoral duties.
"All these things, your website, your YouTube, Facebook now tell a story that the pastor has to pay attention to," said Lorimer of Christ Place.
For Larson, going to church on Sunday was always important. It's just what everyone did and a computer screen can't truly replicate that experience, she said.
"I know a lot of folks that are really happy being online, so much so that they'll continue doing it," she said. "There's other people — and I'm one of them — I need spiritually the connection to other people, the music. I love the feeling of holiness when I come into a church building. Getting back in person was great for me." 
Lorimer says it can be a balancing act trying to appeal to those with a safety-first approach and those with "COVID fatigue." 
Austin Johns has been careful the entire pandemic. But with the emergence of a COVID vaccine, he and his wife decided to go back to Christ Place a few weeks ago. He said he felt the church took extra safety precautions, including sanitizing the worship space and having hand sanitizer available.
"We can't hug and shake hands and do everything we used to do, but we at least get to see everybody," said the 45-year-old restaurant worker who is set to get his second vaccine shot Thursday. "It feels so good being in the presence of the community of the church."
Keck never thought when he was in the seminary he would be running a "mini-health department." First-Plymouth rebooted in-person services about five months into the pandemic but stopped when the city's risk dial entered the red category in November. The in-person services returned in February, just in time for Lent and now Easter.
The smaller crowds have created more spiritual services at times, he said, and it's a step up from a solely virtual experience.
"Which minister went to a seminary to stand in front of a camera?" Keck said. "Human beings are made to be together and experience together, and worship is so much about that togetherness."
INSIDE LINCOLN'S BEAUTIFUL HOUSES OF WORSHIP:
Photos: Inside Lincoln's beautiful houses of worship
Churches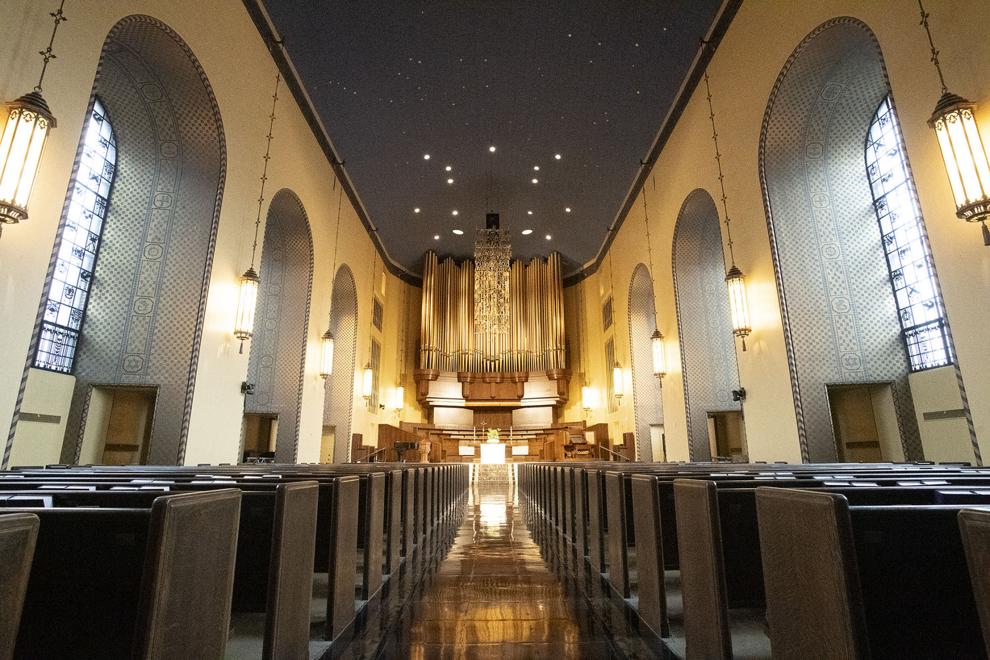 Mount Zion Baptist Church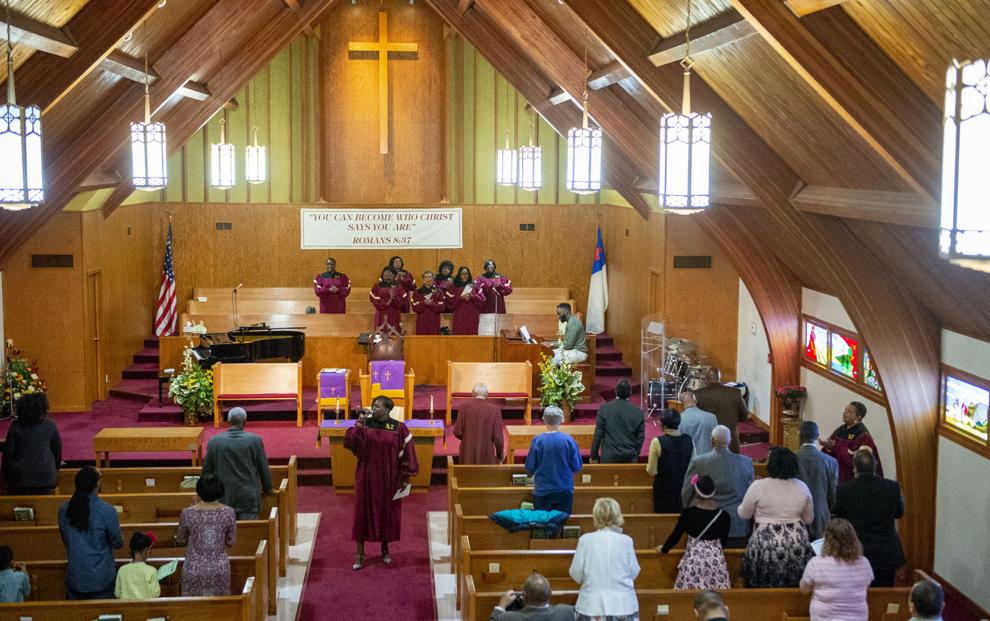 Holy Thursday 4.1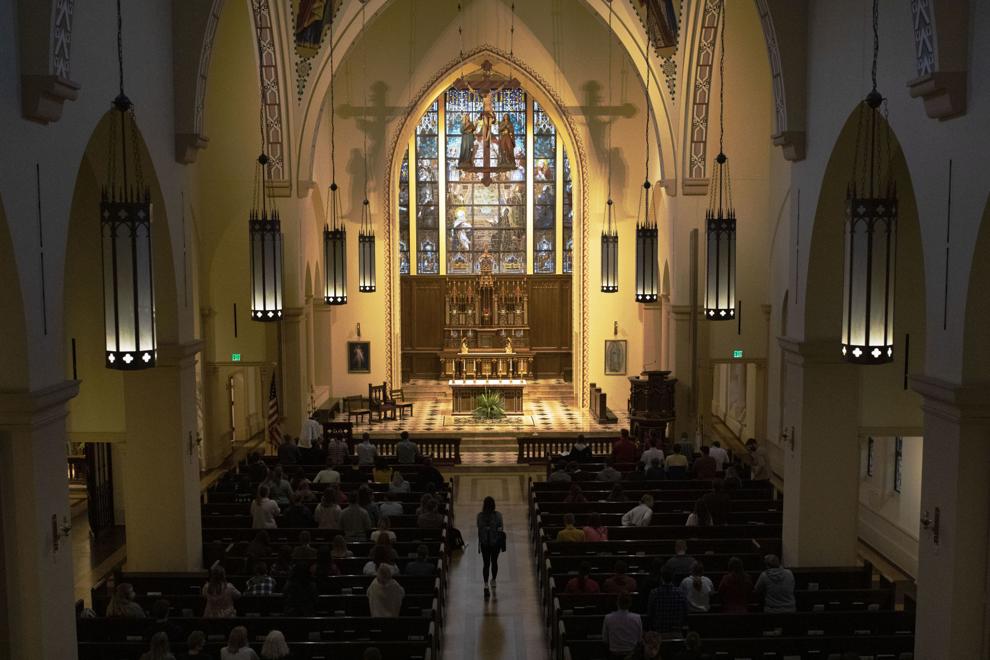 Westminster Presbyterian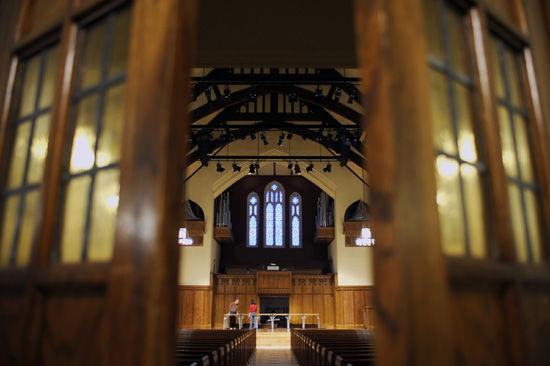 St. Patrick's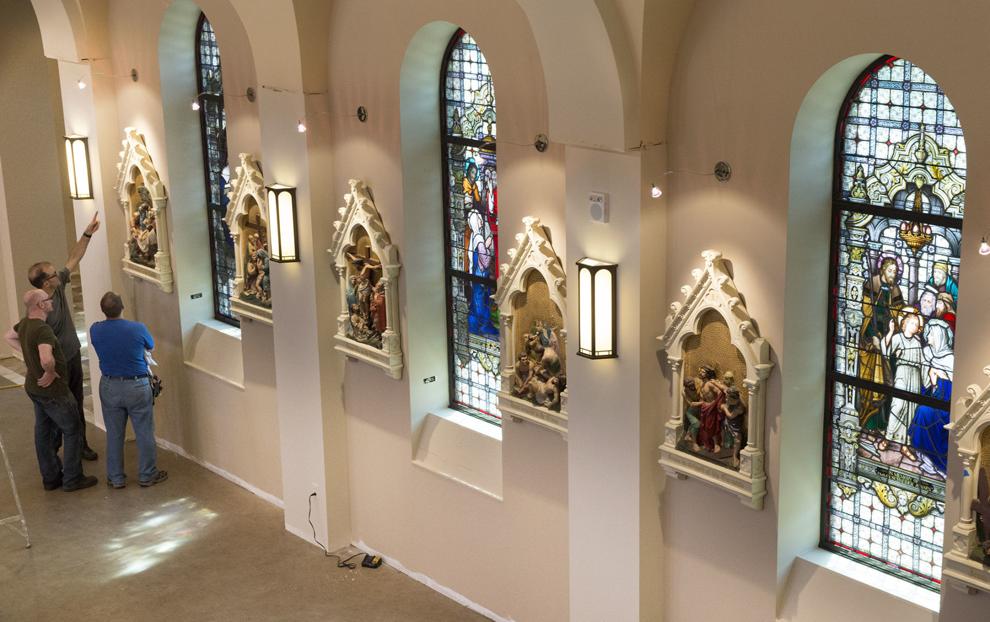 First-Plymouth stars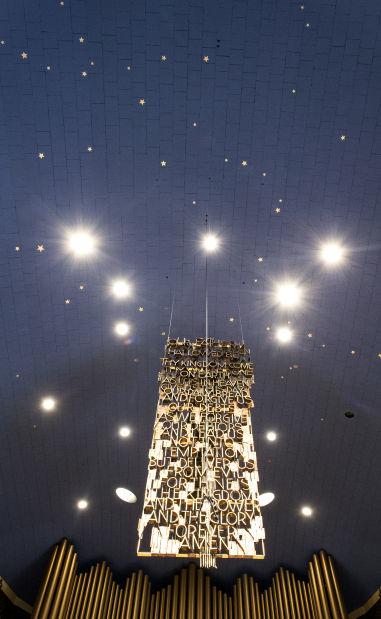 St. Mary's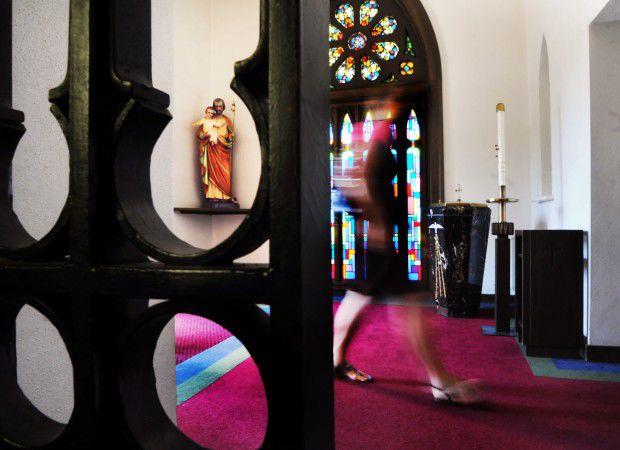 St. Joseph Catholic Church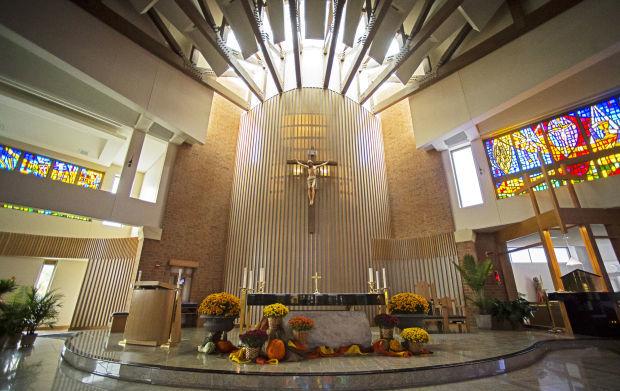 First Christian Church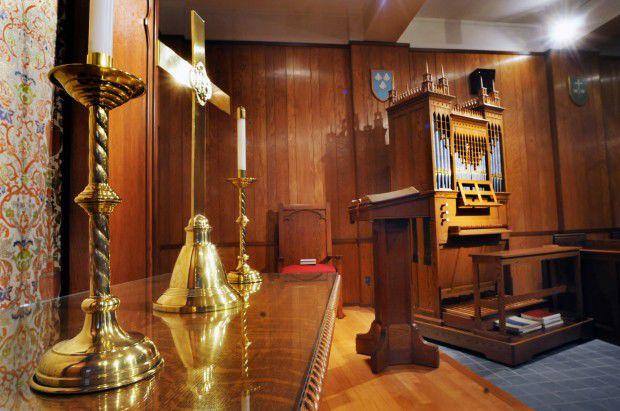 First Presbyterian Church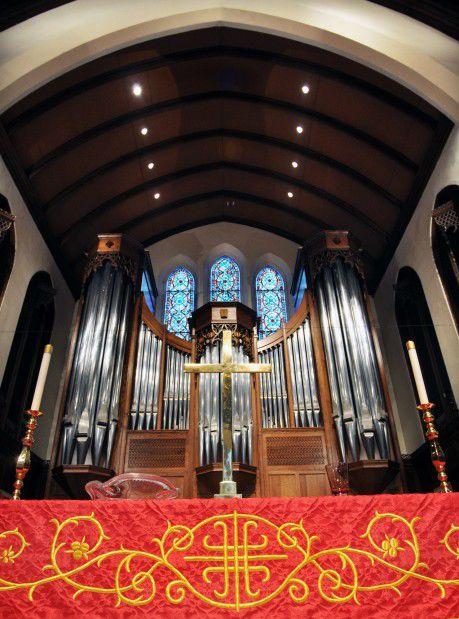 Friedens Evangelical Lutheran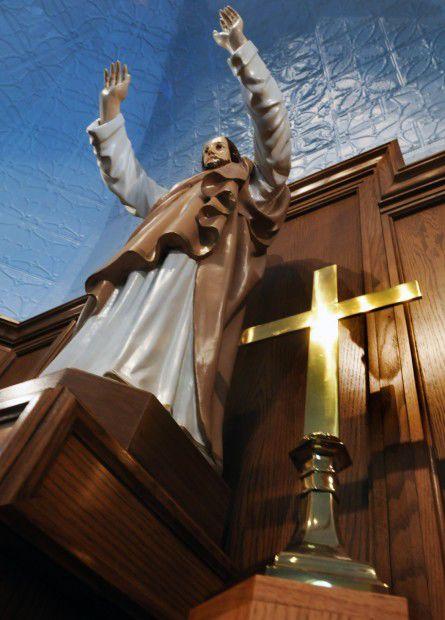 Sabah Mosque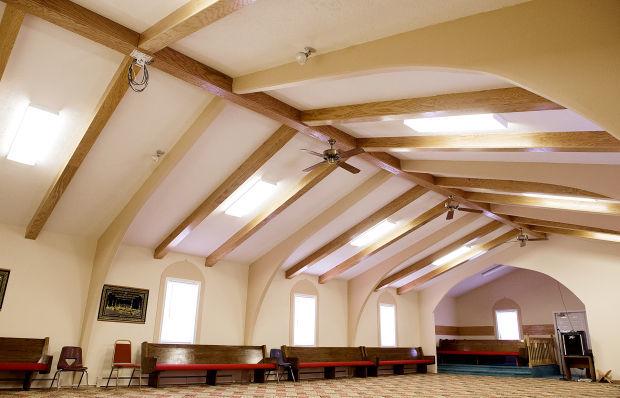 St. Luke United Methodist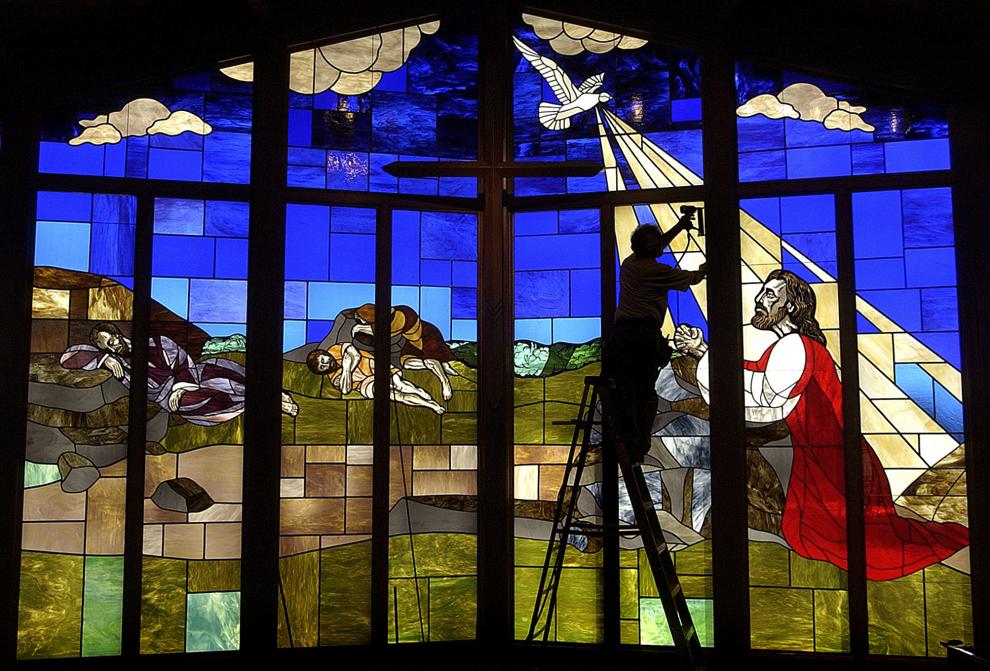 St. Teresa's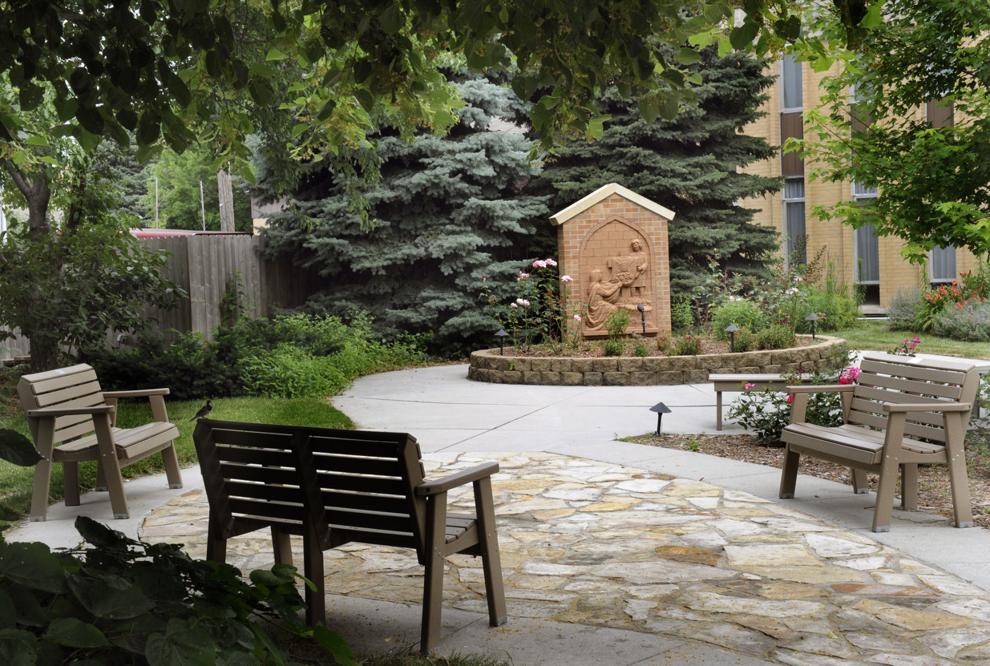 Zion Church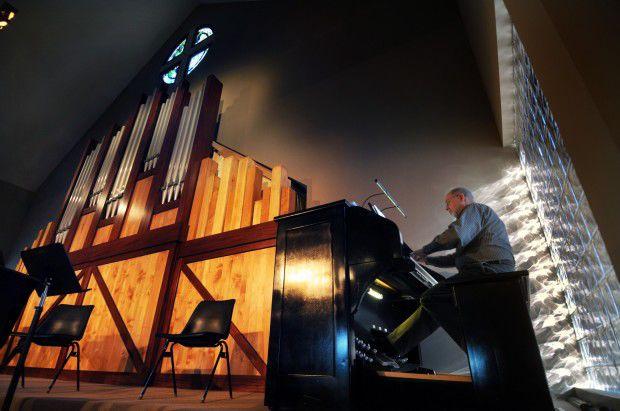 Salem Baptist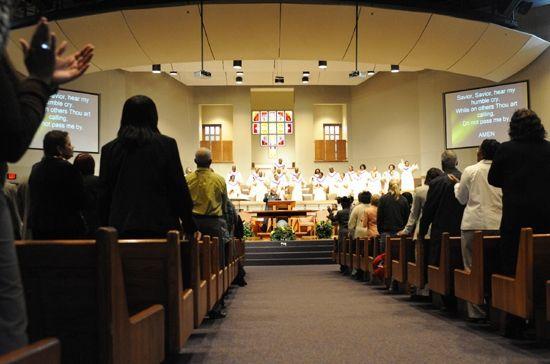 Saint Paul United Methodist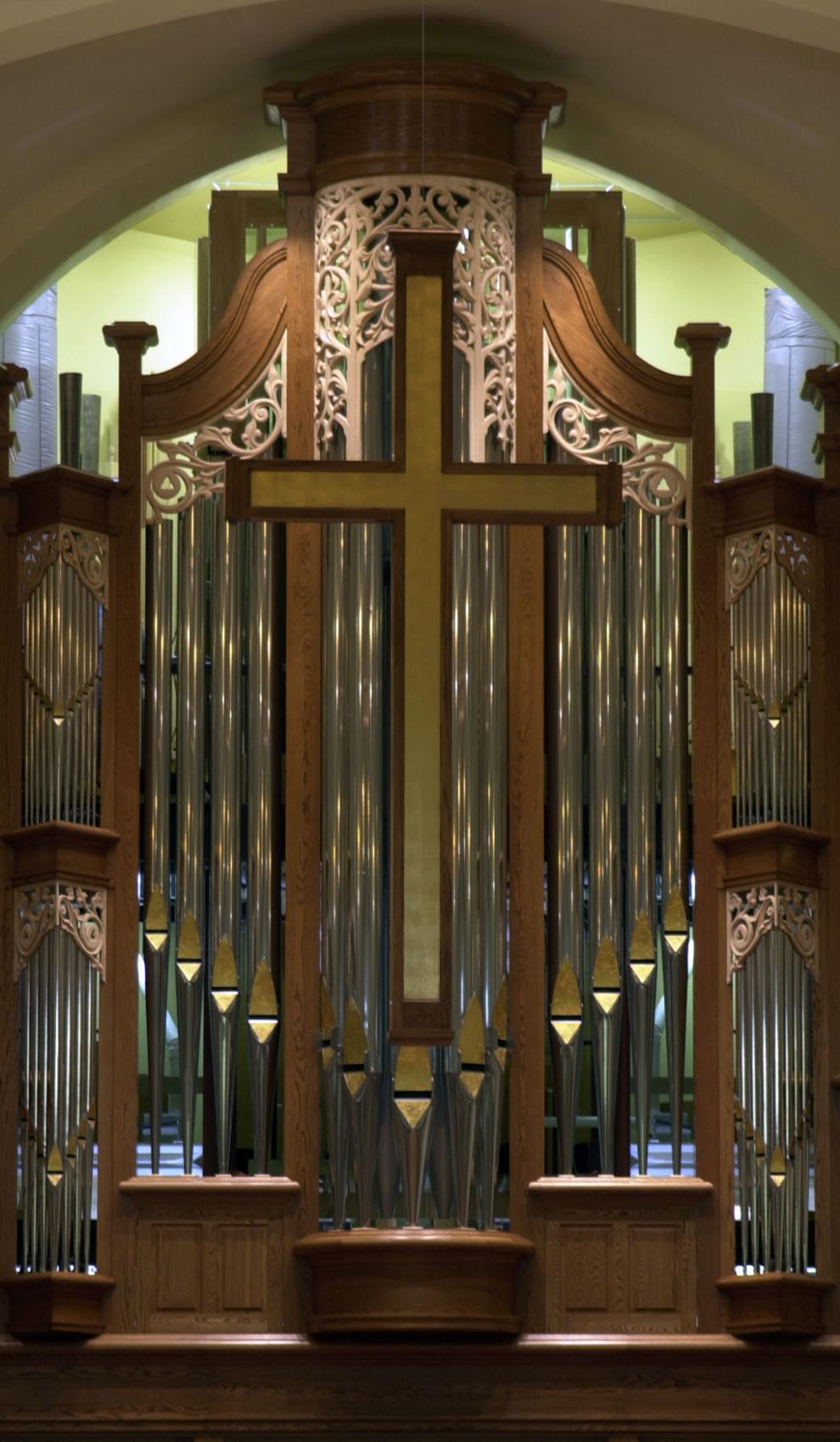 North American Martyrs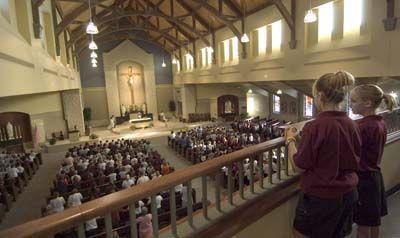 St. John the Apostle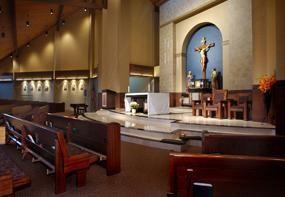 First United Methodist Church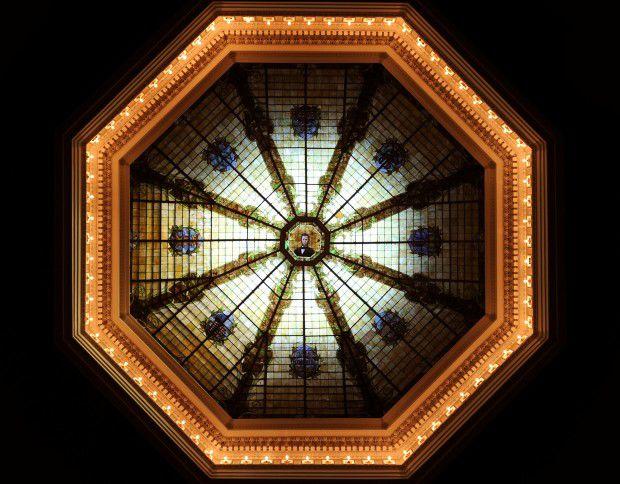 Christ Temple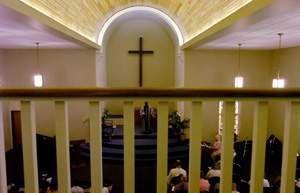 St. Thomas Aquinas Church and Newman Center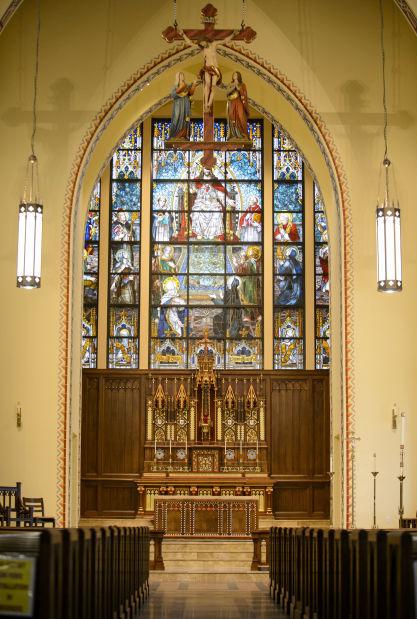 Compline at First-Plymouth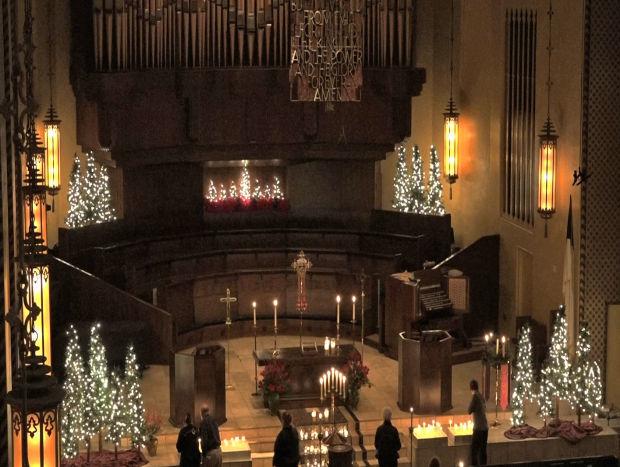 Tifereth Israel Synagogue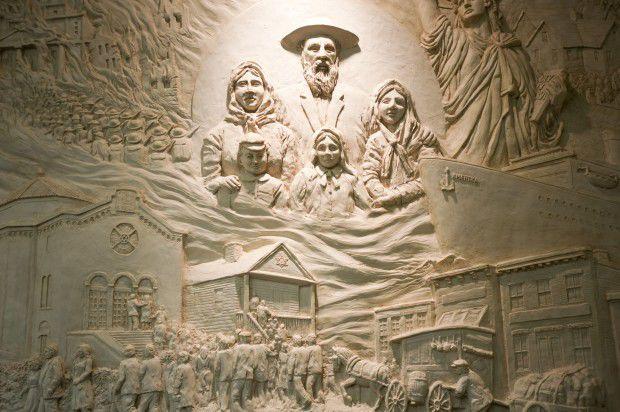 St. Joseph Catholic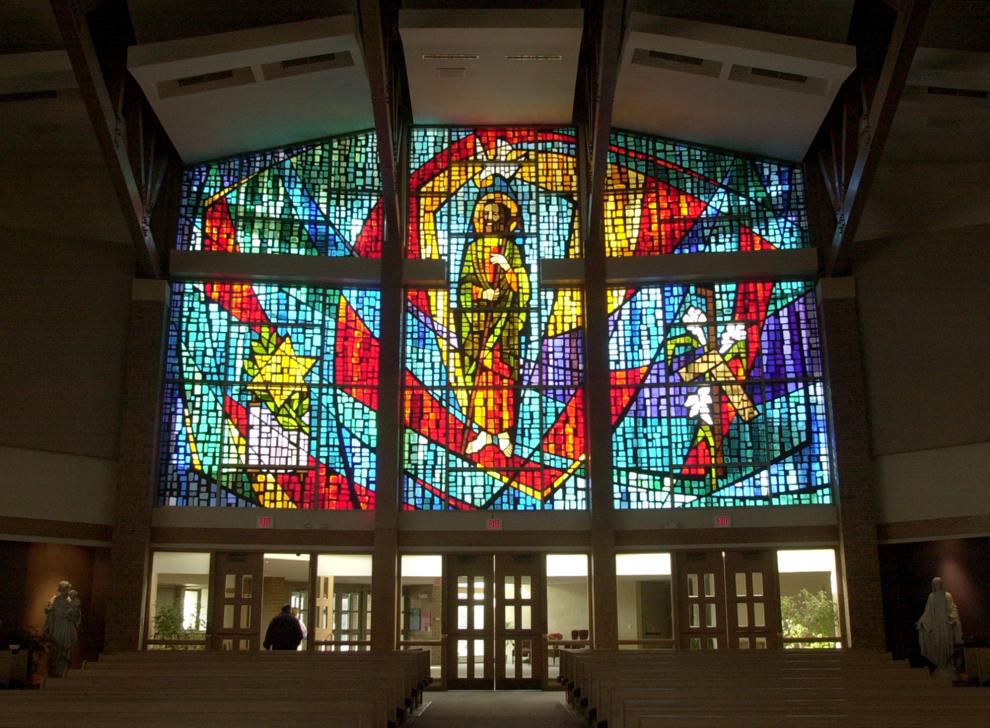 St. Patrick's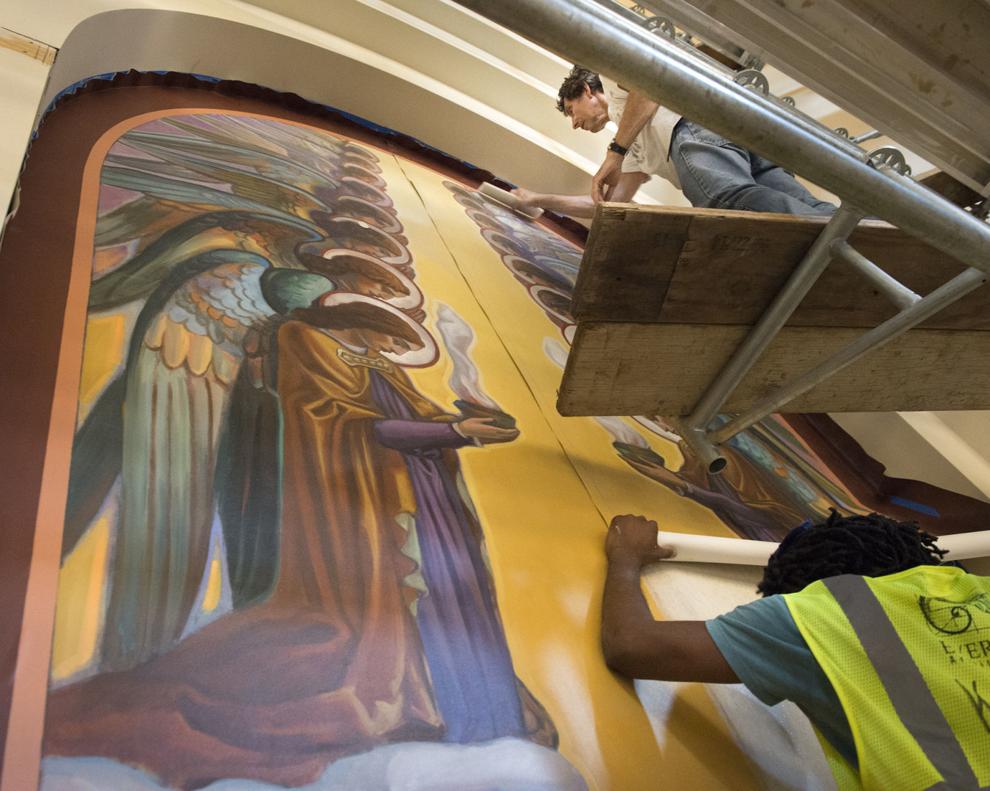 First Presbyterian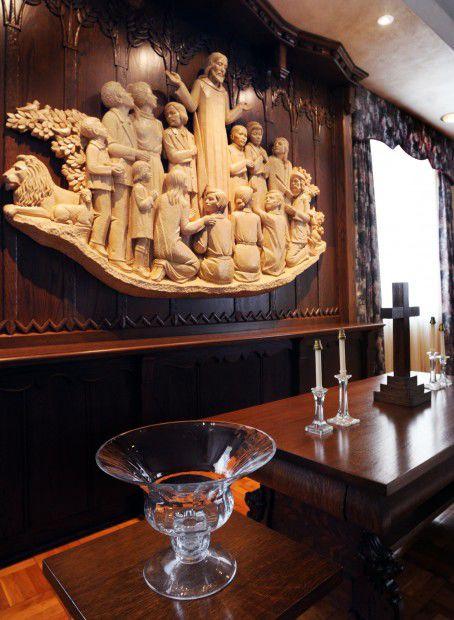 Zion Church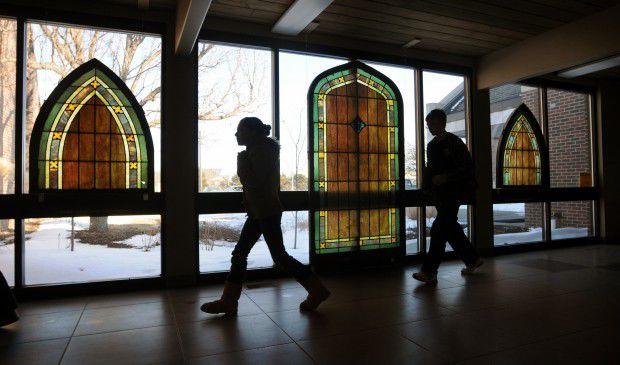 St. Thomas Aquinas Church and Newman Center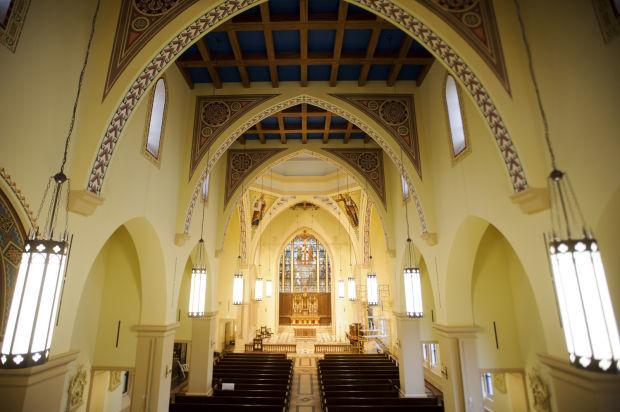 Saint Paul United Methodist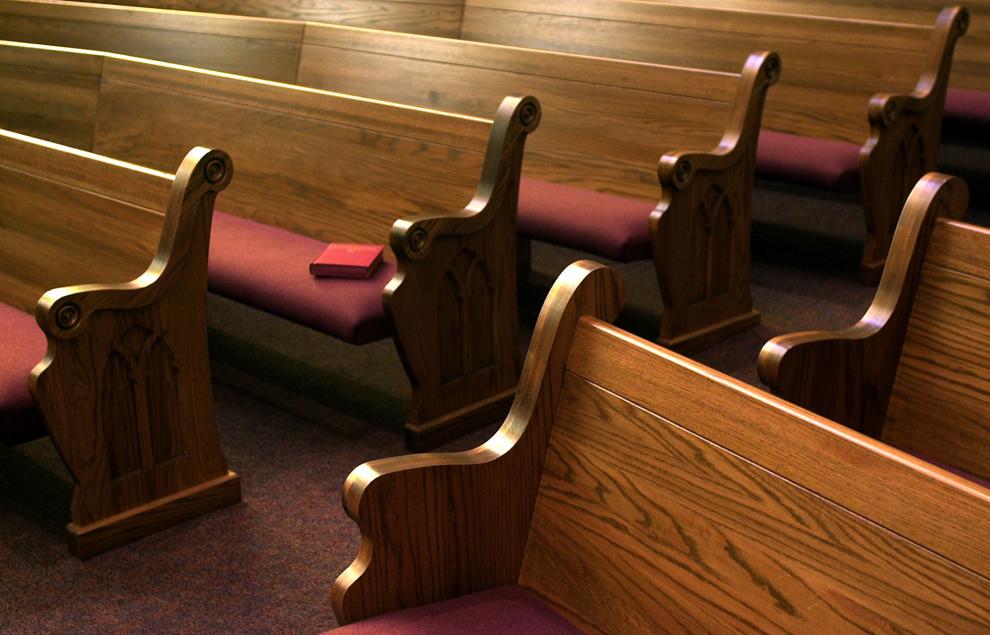 St. Patrick's