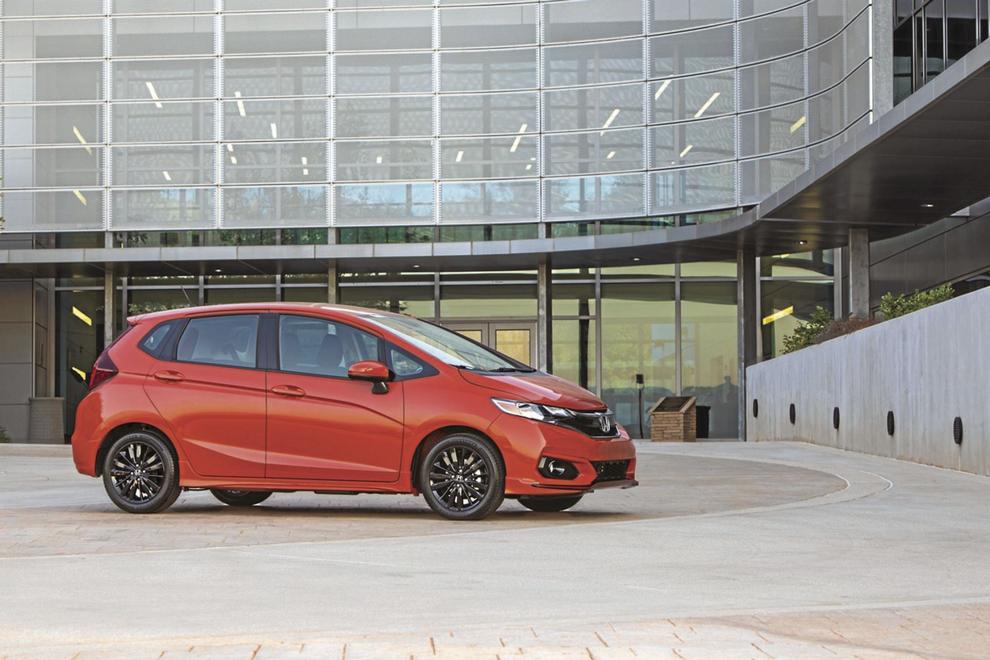 The pick for the under $20,000 category is a good one, but unfortunately, it's not going to be one that you can buy new for long. It's the Honda Fit, and the big H has already confirmed its death for the U.S. market. Its inclusion in this list makes sense, though, because when it comes to reliability, resale value and safety, Honda is usually a safe bet. The bonus is that the Fit is plenty nice to drive and gets excellent gas mileage.
The middle of the pack, as far as price goes, is held firmly by Kia in both the car and SUV category. The Kia Optima (also soon to go the way of the Tasmanian tiger) and the Kia Sportage both represent excellent value propositions with killer warranties, excellent build quality and tons of standard safety features.
At the top end of the new car range ($35,000 to $40,000), we have the Toyota Camry Hybrid, which by this point should be pretty self-explanatory. It's built like a tank, should last way longer than you'd think and will return stellar fuel economy.
The top SUV is, like our midprice winners, also from Korea, but this time it's a Hyundai. Specifically, it's the Santa Fe, which shares the killer styling of the more expensive Palisade SUV and still manages to pack a ton of standard equipment in — both safety and infotainment — for its sub-$40,000 asking price.