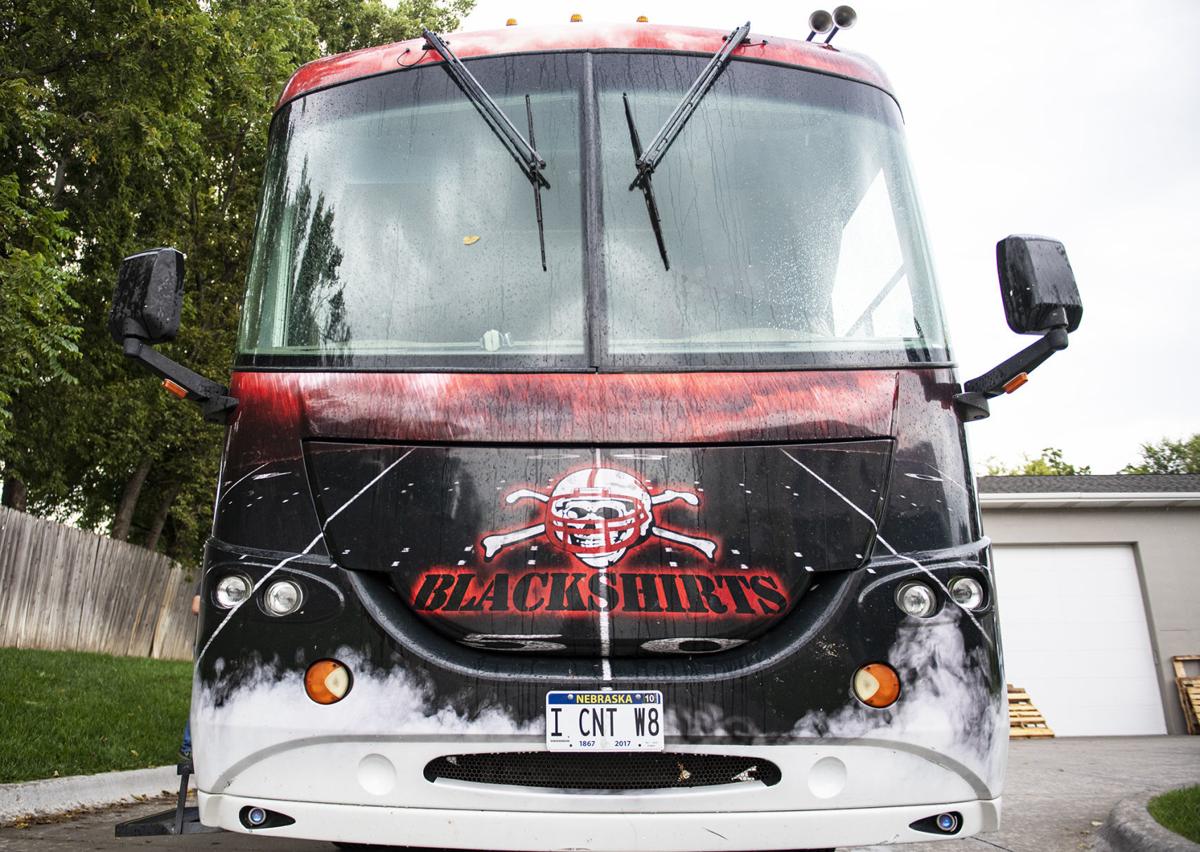 The first six years Bob Stephens drove his RV, when it was still all swirly blue and gold like every other land yacht, it didn't turn heads.
Strangers didn't pose for pictures. Fans of opposing teams didn't wander over for beer and fajitas. Iowans didn't give him the finger.
But that was before the roof blew off a nearby building and hit the 2005 Coachmen, requiring bodywork and a fresh paint job. His insurance company was ready to write a $5,500 check.
The construction company owner thought about it. He's been a lifelong Nebraska fan; he remembers sitting with his Boy Scout troop at Memorial Stadium in 1959, watching the Huskers beat Oklahoma. (And he was in the stadium 50 seasons later, watching the Huskers beat Oklahoma again.)
He was already using the RV to tailgate on M Street. Why not make it look the part, even if he had to kick in some money?
So he approached Revolution Wraps with a simple request: "My instructions were, 'Let's take it over the top. Let's think outrageous here.' And I think they did."
They returned with several options, and he chose a sinister, Blackshirts-inspired design. Skulls sunken inside helmets with the stadium in the background, jerseys numbered with Nebraska's national championship years, every square inch of the 37-footer covered in black, red and white.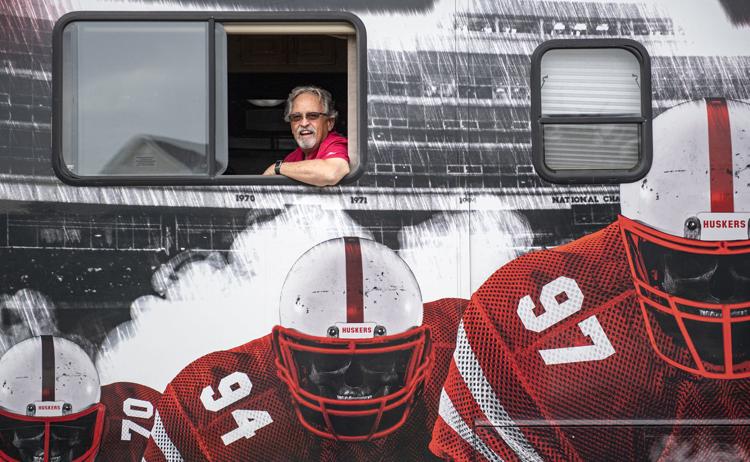 And $12,000 later, it was done — just in time for Nebraska's 2011 game against Ohio State. The rig has been turning heads since, whether he's traveling to away games or just on vacation.
"It has become a magnet," he said. "We had one little girl come up and say, 'Is the team in there?'"
It's not a high-tech tailgater. He doesn't have five TVs and a keg cooler; he still fills coolers with ice and beer, and he hauls the one TV from inside the RV to the outside.
You have free articles remaining.
But it can feed his family, friends and employees. He turned the passenger-side lower storage holds into an outdoor kitchen — he can lift the hatch and pull out a gas grill, refrigerator and microwave.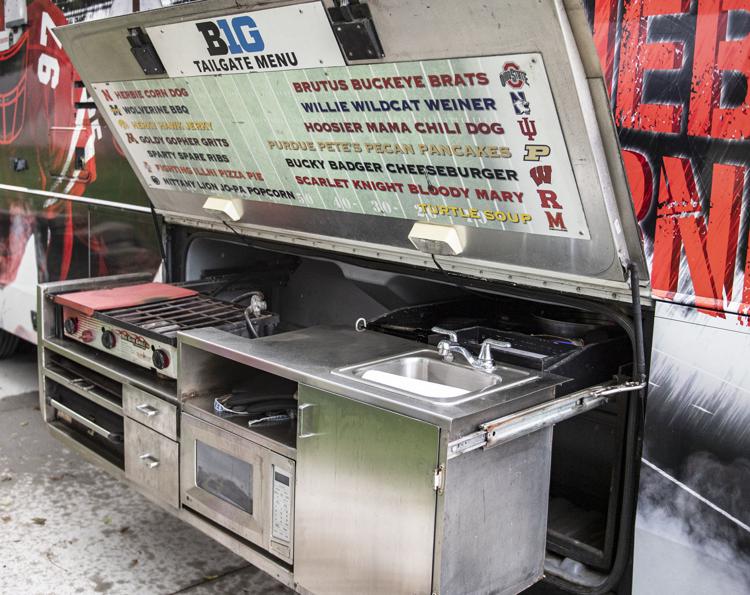 He's famous for his fajitas, but he grills burgers and brats, too. (He does not prepare the Mascot Menu he has posted over his kitchen: Herky Hawk Jerky, Fighting Illini Pizza Pie, Goldy Gopher Grits or Sparty Spare Ribs.)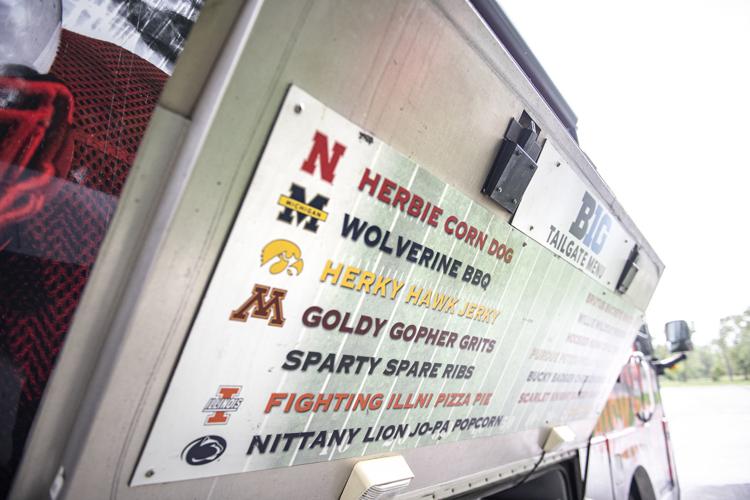 The Coachmen has carried him 90,000 miles to 43 states. He's tailgated outside a frat house in Fresno, California, and at UCLA, and he traveled to Texas for the Big 12 Championship Game against Oklahoma.
That's about the only time he felt his RV was outgunned by the competition.
"They had some amazing rigs," he said. "They were pulling smokers the size of pickups."
He's getting ready for the upcoming season. Saturday, he'll fire up his grill on a lot he owns in the South Haymarket, on M Street.
And next week, he'll head west for his RV's inaugural trip to Boulder, Colorado. He already has a stack of buffalo burgers to grill.
Crazy Husker fans over the years
Larry the Cable Guy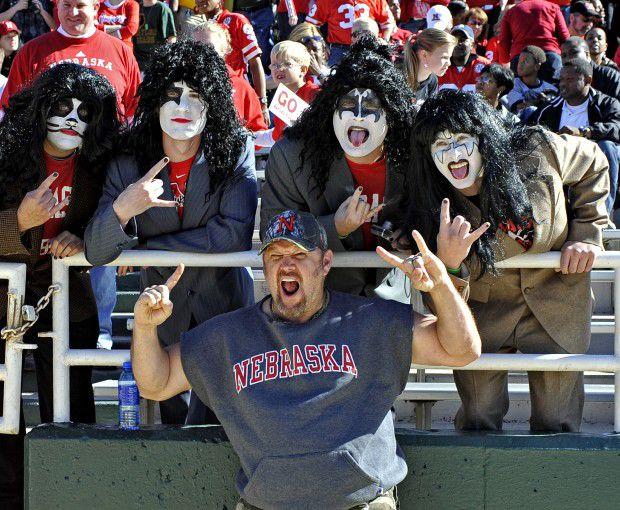 Letting loose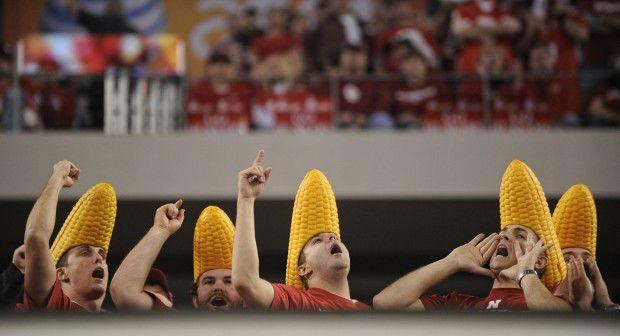 JUST COOL IT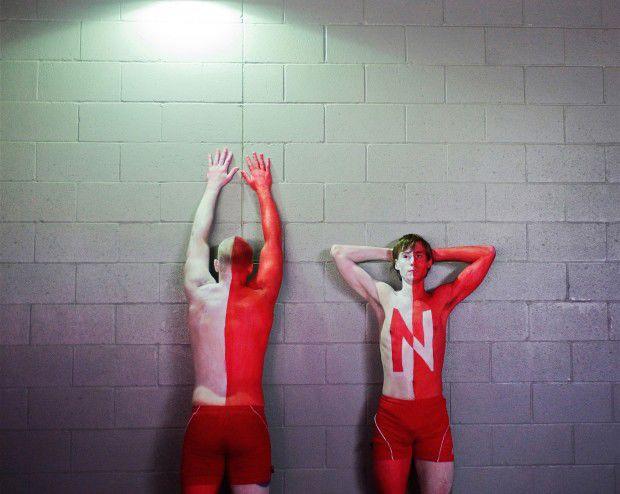 Fan in balloons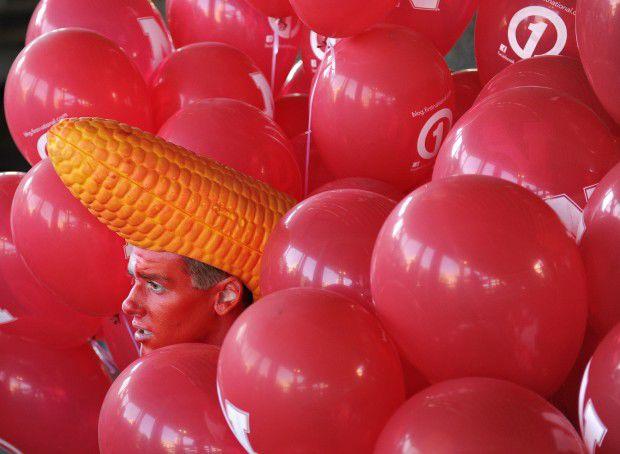 Volleyball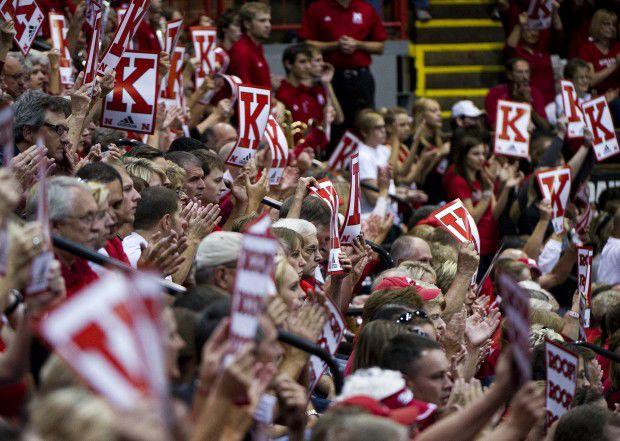 NU Fan Day, 8.18.18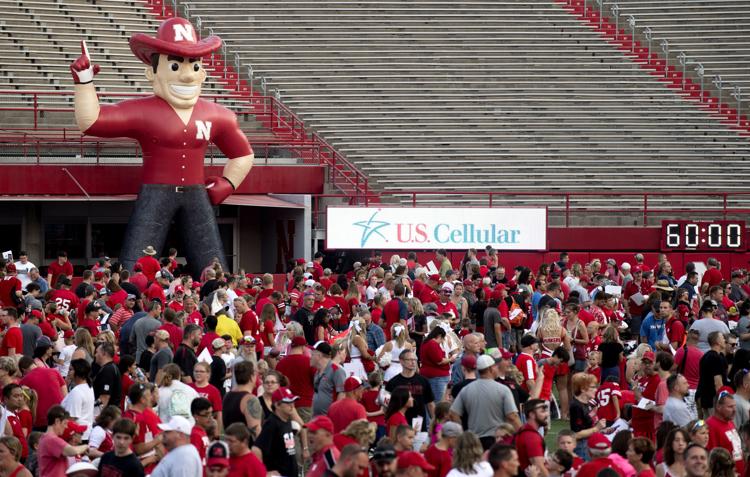 Cornhead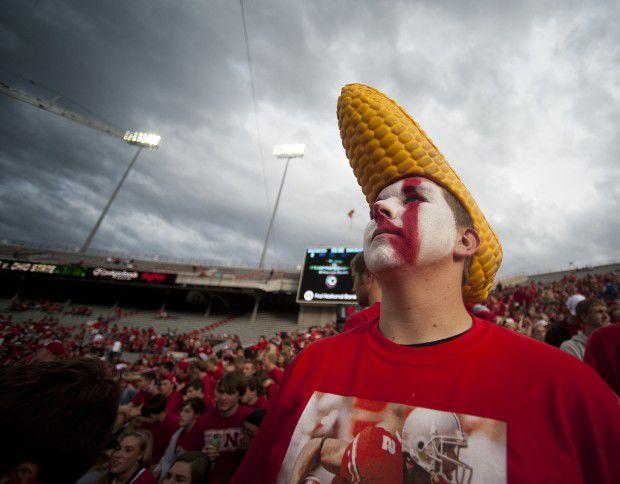 Fans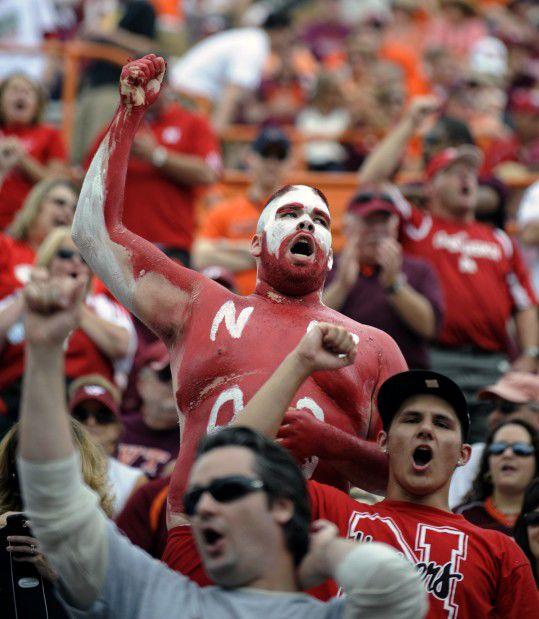 2017 SPORTS YEAR END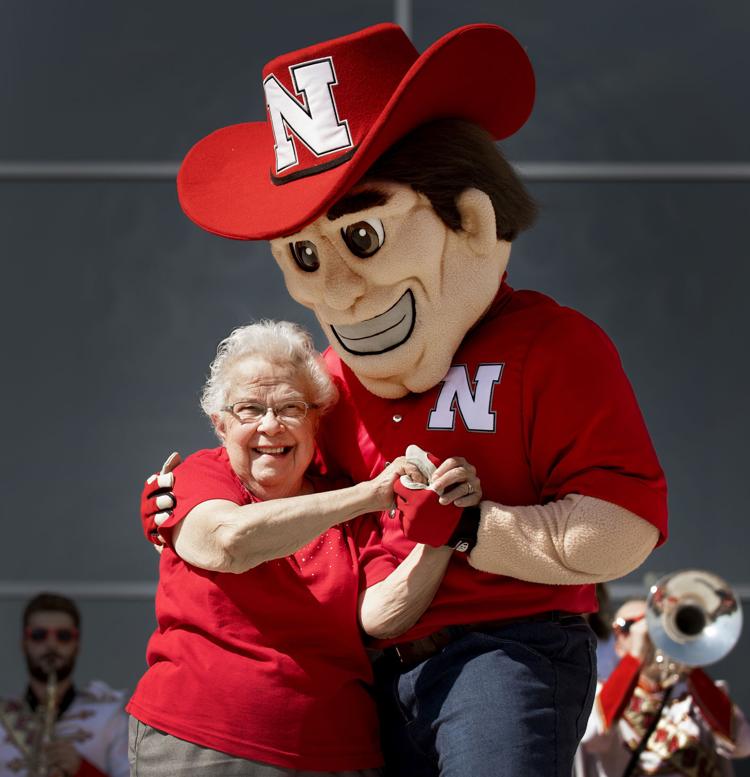 Walking corn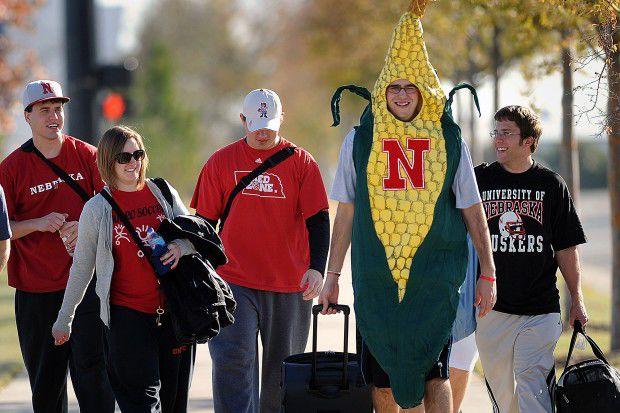 Go Big Red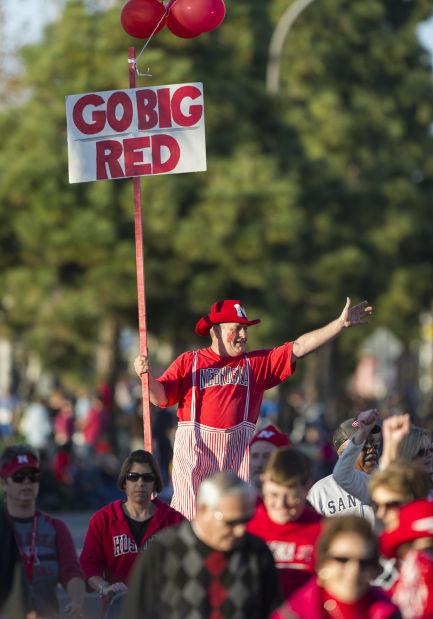 Crowd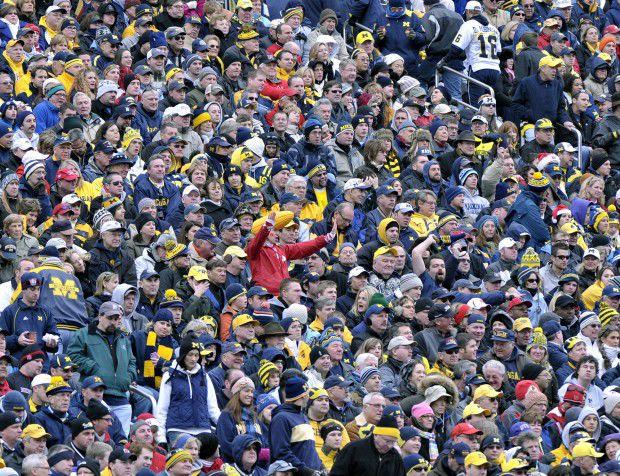 NU football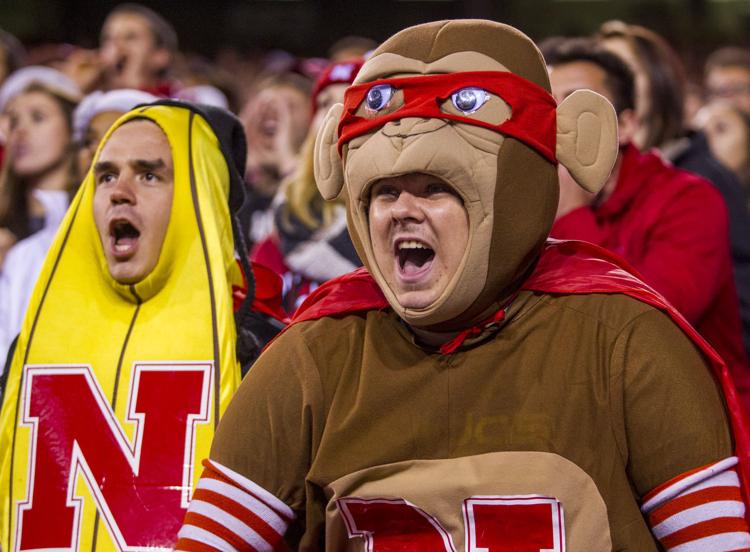 Natilly dressed fans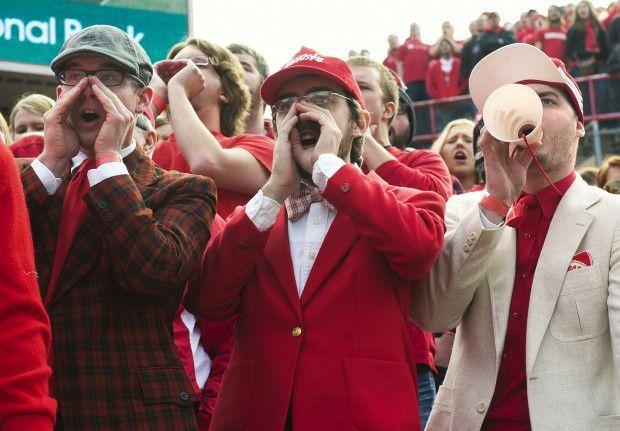 Fan solo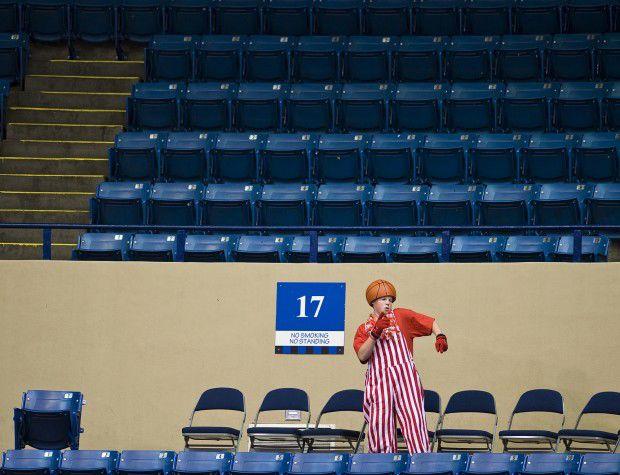 BIRCH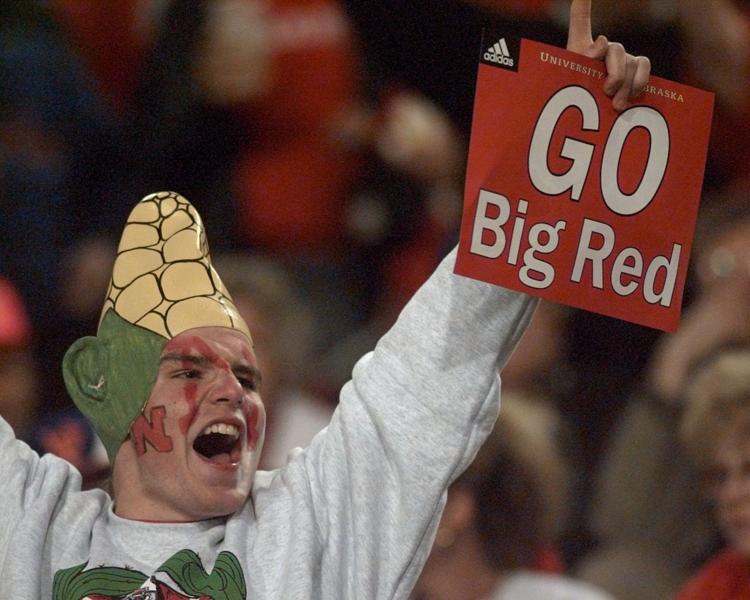 Nebraska vs. Illinois, 9/29/17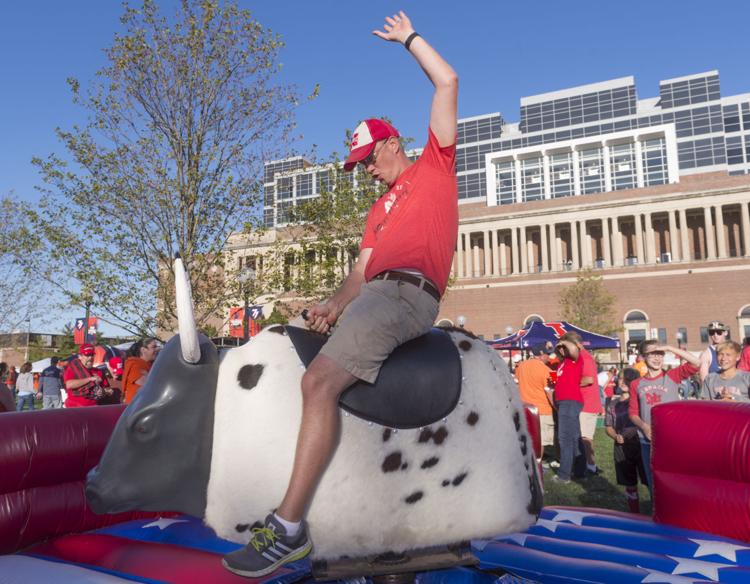 Belly button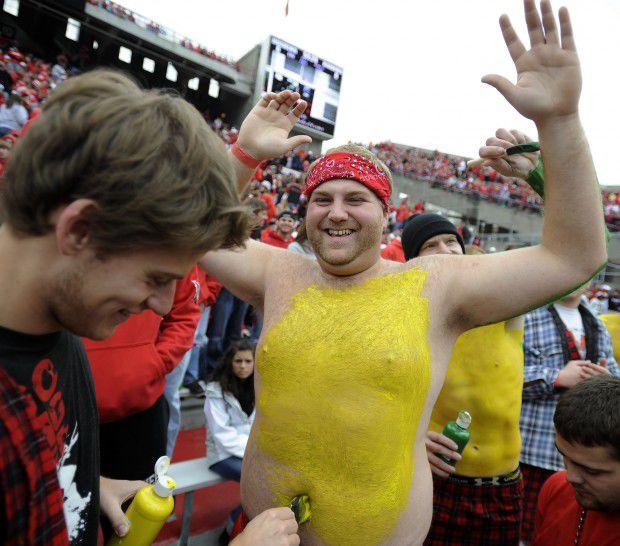 Husker Fans, 10/05/2013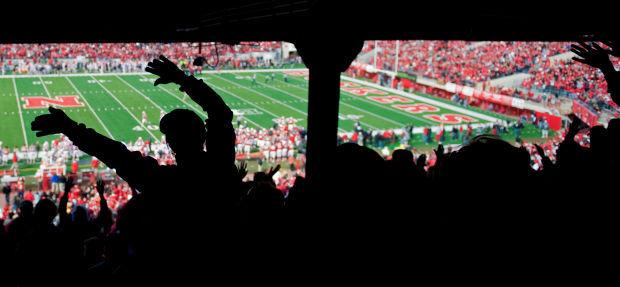 Corn cookout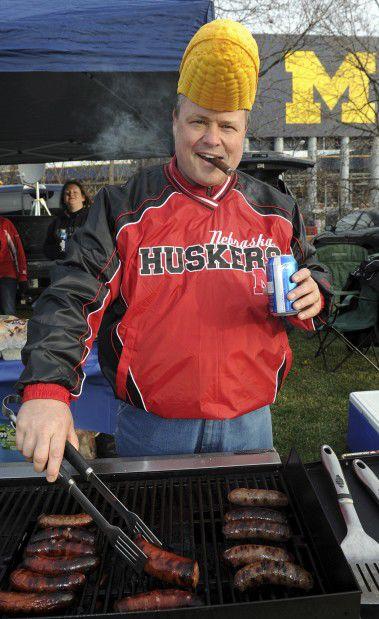 Ohio State vs. Nebraska, 1.21.2012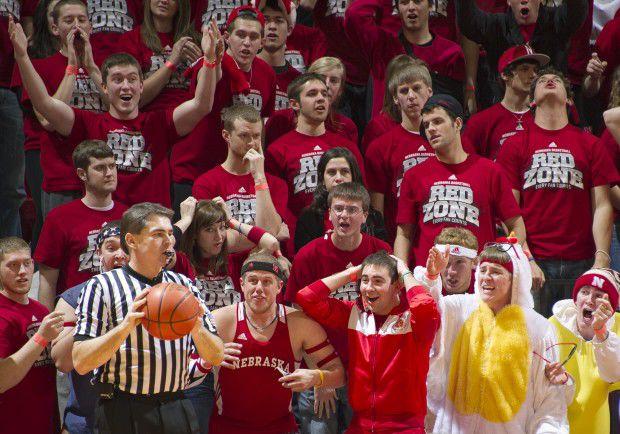 Suh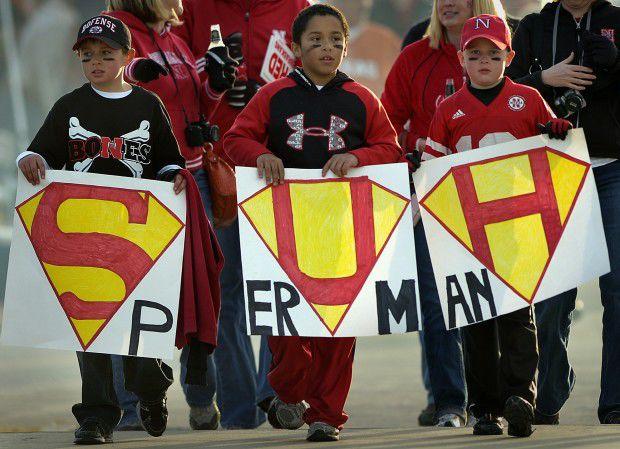 Crowd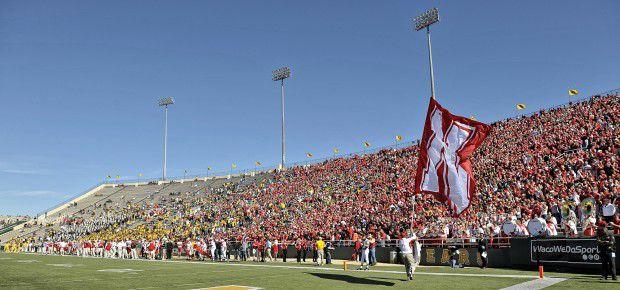 Waiting for tickets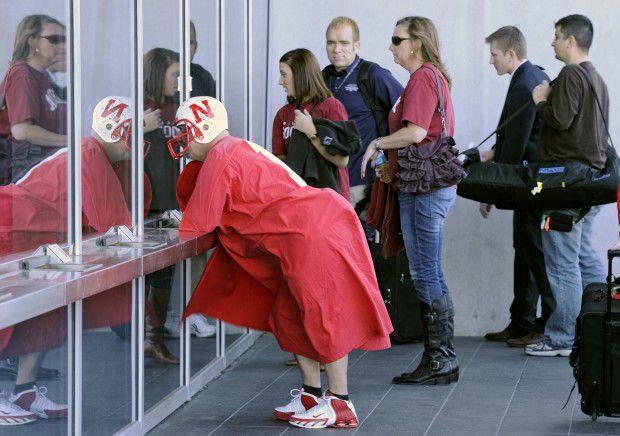 Memorial Stadium