When fuel prices spike, lots of tips and tricks to save on gas get trotted out. Here are seven that don't violate the laws of physics, comprom…
Teen drivers are nearly three times more likely to be involved in a fatal crash due to factors such as their lack of experience and their like…
Electric vehicles may be the future for the auto industry. And if they are, that may spell the end of many traditional auto jobs.
The base version of the truck will start at $39,900, including a range of 250 miles on a single charge.
The newest member of the Mustang family appears to be a pointed attempt by Ford to take on Tesla.
Ford didn't provide any exact performance figures for the Mustang Lithium, but described the car's acceleration as "stunning."
The short answer? 2038. But it's more complicated than that.
Excited Tesla owners have taken to parking lots nationwide to record videos of their cars bumbling like a nervous driver's ed student. It hasn…
Sunday show free to the public
An individual served by Community Action Partnership of Lancaster and Saunders Counties recently received the gift of reliable transportation.…
Auto City has been closed for nearly a decade, but the used car lot Bob Bakewell ran for 40 years in Fairbury didn't need much work to get rea…
Under pressure from the federal government, General Motors is recalling nearly 3.8 million big pickup trucks and SUVs in the U.S and Canada to…
WAHOO — All Lane Nelson wants is a $14 certificate of title for a restored Model A, a car that's been in his family since 1930.
The car will be able to go from zero to more than 60 miles an hour in under three seconds and will have a top speed of more than 217 miles an hour.
The first six years Bob Stephens drove his RV, when it was still all swirly blue and gold like every other land yacht, it didn't turn heads.
Follow the route, "Route 66," to a new location – the Ameritas Life parking lot on North Cotner Boulevard and O Street – for the Nebraska Corv…
The British daredevil was dragged down a track by a Porsche and released so he crossed a timing gate alone at the highest possible speed.
Proceeds from the fourth annual Sowers Club of Lincoln Car, Truck and Motorcycle show resulted in $2,500 checks each for the Autism Family Net…
Want to find the fuel efficiency of a car or truck from 1988 through 2018? Search by make, class, year or miles per gallon (MPG).

Tabitha Health Care Services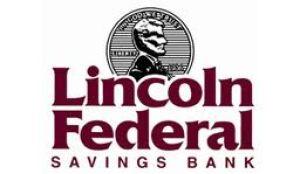 Lincoln Federal Savings Bank
These seven low-priced cars deliver good fuel economy and have features to ensure your sanity on long drives. 
When will electric cars no longer be a novelty item for early adopters? We may already be closer than you think.
"In terms of comfort and fun, it still looks and feels like a Corvette, but drives better than any vehicle in Corvette history," said GM presi…
Cherielynn (Cheri) Westrich from the TV show "Overhaulin" will be the celebrity guest at the 22nd annual Rebels Auto Club Car Show from noon-4…
I am a Trip Advisor fan. It's not perfect, but it does protect travelers from picking the wrong restaurant or hotel or tourist attraction in u…
On Saturday, June 22 (rain date June 29), the inaugural Cars and Stars benefit will take place from 5 p.m. to midnight at the Branched Oak Obs…
The fourth annual Sowers Club of Lincoln Car, Truck & Motorcycle Show registered a record-high 108 vehicles May 19 in the former Sears par…