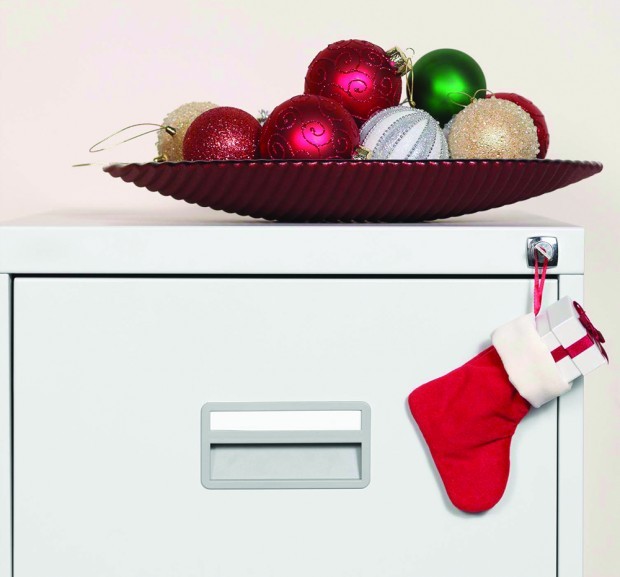 Should you say "Merry Christmas" or "Happy Holidays"?
Do you host an office "Christmas party" or a "holiday gathering"?
Can public school students sing "Silent Night," or should their school programs stick to "Frosty the Snowman" and other secular favorites?
In an increasingly sensitive and fearful-to-offend culture, we often find ourselves tongue-tied and hyper-vigilant for the faux pas, no matter how unintentional.
So how do you handle religious holidays like Christmas in an ever-diversified culture?
While some schools and offices may be tempted to just ignore the whole Christmas season, that's more than just a bad idea, human/civil rights and diversity experts say.
Banning Christmas and all of its symbols - or boycotting businesses that resort to a more neutral "holidays" approach - is divisive and violates the First Amendment in spirit and in letter, writes Charles C. Haynes, senior scholar at the First Amendment Center.
"Political correctness should never trump the First Amendment," said John W. Whitehead, president of the Rutherford Institute, which has created its "12 Rules of Christmas" based on legal analysis.
While at the time of our country's founding, most people were Christian, today Americans come in all races, religions and beliefs. So what is the right way to approach December?
"Christians have this angst that Christmas is being stolen and we are taking Christ out of Christmas," said Maura Cullen, diversity speaker and author of "35 Dumb Things Well-Intended People Do to Widen the Diversity Gap."
"They don't want to be invisible. They want to make sure Christmas is recognized. We are a Christian-based country and that is a reasonable request," Cullen said in a phone interview from her Massachusetts office.
"That said, they unintentionally render a whole lot of other folks who don't celebrate Christmas as invisible. And sometimes they don't see the irony."
It should not be an either-or proposition, Cullen said.
"You don't take things away from people, but add more things for other people," Cullen said.
"And that is what the fear is: 'You're taking away our stuff.' Then we get into battle mode.
"We need to take a deep breath and ask ourselves how can we be joyful and acknowledge what other folks celebrate as well," she said.
On its face, it sounds so simple. But we make it difficult.
"For many people on all sides, the argument isn't really about Christmas songs or Nativity pageants," Haynes writes. "It's about who gets to decide what kind of society we are."
It's as if acknowledging one disses the other. But that lack of acknowledgement is hurtful and damaging, Cullen said.
She poses a turn-the-tables scenario: All your life you have celebrated Christmas. Then you move to a country where Christmas is not celebrated. What do you do?
Many people offer the "when in Rome" answer, Cullen said. But "that is easier said than done."
"In time it would wear on you," she said. "Imagine that for a number of years no one recognized Christmas as important, then one day someone says to you, 'Merry Christmas.' That means something and you would be really appreciative that someone took the time to recognize that Christmas is important to you," she said.
Now see it from the other side. Say you're Jewish, or Hindu or Muslim. How would you feel if no one recognized or attempted to understand an important holiday in your culture? How would you feel if for three months Christmas songs, decorations and commercials bombarded you at every corner, aisle and channel?
No doubt you would feel frustrated and invisible, Cullen said.
The answer to the December dilemma is to pay attention to our co-workers, neighbors and fellow students, Cullen said. Ask about their holidays. Acknowledge them and offer appropriate wishes.
"It takes more time and intentionality," Cullen said. But that doesn't negate its importance.
And the common practice of lumping religious holidays by season is culturally offensive and historically wrong.
People tend to treat Hanukkah as a Jewish Christmas, when the holiday is nowhere near as significant to Jews as Christmas is to Christians. Kwanzaa also is bestowed with much more religious meaning than it actually has.
On the flip side, we tend to downplay non-Christian holidays that carry much more significance: Eid al-Fitr, Ramadan's festival of gift-giving (Muslims); Rosh Hashanah and Yom Kippur (Jewish); and Diwali (Hindu).
In our Christian culture, we lump together all the fall and winter holidays of other religions, Cullen said. While Christians may see this as recognition of other cultures, the reality is that it's little more than lip service.
And what about this "cultural sensitivity" that requires store clerks to say "Happy Holidays" instead of "Merry Christmas," or schools to rename "Christmas pageants" as "holiday programs"?
Cullen sees it as common courtesy, not an affront.
However, Americans are divided on the issue. A 2005 survey by Pew Research found that 42 percent of Americans preferred the "Merry Christmas" greeting over the non-religious "Seasons Greetings." But 45 percent of Americans said it did not matter what greeting they received.
Divided into subcategories, the lines were much more clearly drawn: 59 percent of 18-29 year-old didn't care about the wording of the greeting, whereas 64 percent of those age 65 and older preferred "Merry Christmas." Among Republicans, 62 percent preferred "Merry Christmas," compared to 32 percent of Democrats and 41 percent of Independents.
Cullen says that courtesy, not principles, should prevail.
If you know someone celebrates Christmas, then say "Merry Christmas," she said. But if you are unsure, go with the less offensive "Happy Holidays."
"If I know there are words or things that might offend people, I simply will not say them," Cullen said.
"We cause enough unintentional harm, why do it on purpose? It's not political correctness but trying to be kind. And if not being unintentionally offensive is political correctness, then I'm OK with it."
She encourages people who celebrate Christmas to remember the spirit of the season when encountering other religions and cultures.
"It is about giving. It's not just about giving fits, it's about giving kindness and compassion. Some of that includes seeking out what makes people feel like they matter," Cullen said.
"Sometimes it's a simple question: 'What holidays do you celebrate?' ... At least it has people feeling understood and not rendered invisible."