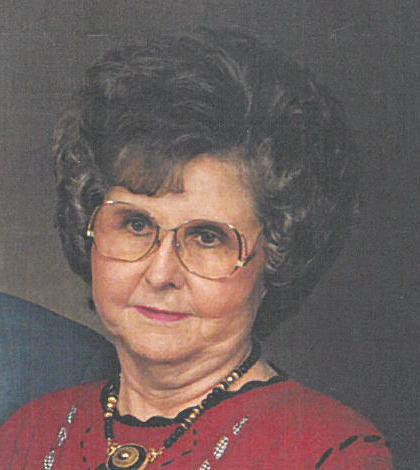 March 21, 1925 - June 9, 2019
Vera Morine (Trimble) Burchett, 94, of Lincoln, passed away June 9, 2019. She was born March 21, 1925 to Olna and Anna Florence (Long) Trimble in Harrisburg, MO. She was married to Milton Frank Burchett on December 23, 1943 at Springfield, MO, they celebrated 68 years together. She was known as Vera by many friends in her later years and as Morine by many friends from earlier years.
You have free articles remaining.
She was employed as a bookkeeper at First National Bank, Ellis Holyoke Investments, and at Wentz Heating and Air Conditioning. She was an active member of Temple Baptist Church for many years and served as financial secretary there. She lived in Aurora from 2010 to 2015. She was famous among family and friends for her Christmas dinners, her interest in politics, and in later years, her support and love for Mike Evans ministries, especially the Jerusalem Prayer Team.
Survivors include her daughters, Marsha Kay (John) Hurst and Connie Diane (Warren) Lyon; grandchildren, Christopher (Rebekah) Lyon, Joshua (Amy) Lyon, Mitchell (Sarah) Lyon, Scott (Marly) Hurst, Matthew (Amy) Loos, and Jeff (Stacey) Thomas; great-grandchildren, Samuel Lyon, Max Lyon, Ruby Lyon, Norah Lyon, Theodore Lyon, Jack Lyon, Walter Lyon, Kailey Lancer, Maizy Hurst, Hayden Hurst, Beth Loos, Josie (Eli Denton) Loos, Breanna Thomas, Tyler Thomas, Kaden Berge and Hunter Berge. She was preceded in death by her parents, husband Milton, and brothers Oren Eugene (Rosella) Trimble and Robert Elmo (Vera) Trimble.
Services will be held on Friday, June 14, 2019 at 10:00 AM at Lincoln Memorial Funeral Home. Entombment will follow at Lincoln Memorial Park. The family will receive friends from 9:00 AM until time of service on Friday at Lincoln Memorial. Memorials are suggested to Mike Evans Ministries. Online condolences may be shared at www.lincolnfh.com